Apps we've recommended that also work with Shortcuts
July 25, 2018
Here at The Sweet Setup, we curate the best apps in each category for you so that you don't have to do the research – just read our reviews, check out the alternatives, and see for yourself.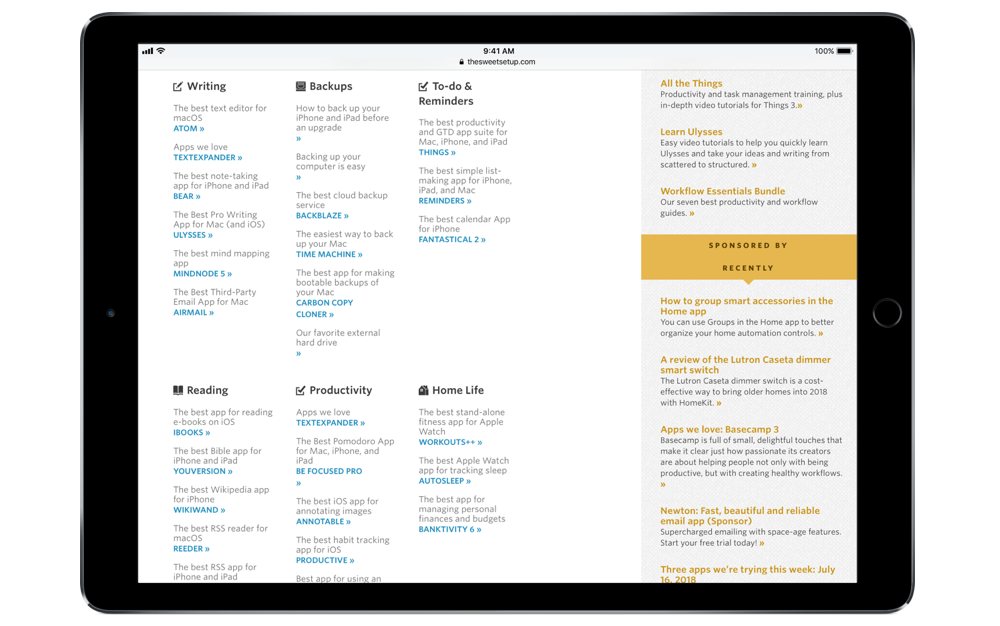 If you're excited about the Shortcuts feature coming to iOS and Siri soon, or are a fan of the Workflow app that preceded it, you're probably wondering how to best take advantage of the automation features with some of the apps we recommended.
If you've picked up some of our picks in the past, there's a very high chance you can quickly take advantage of some of the built-in actions in Shortcuts. Plus, for more advanced users, many more apps have URL schemes that you can utilize.
Built-in actions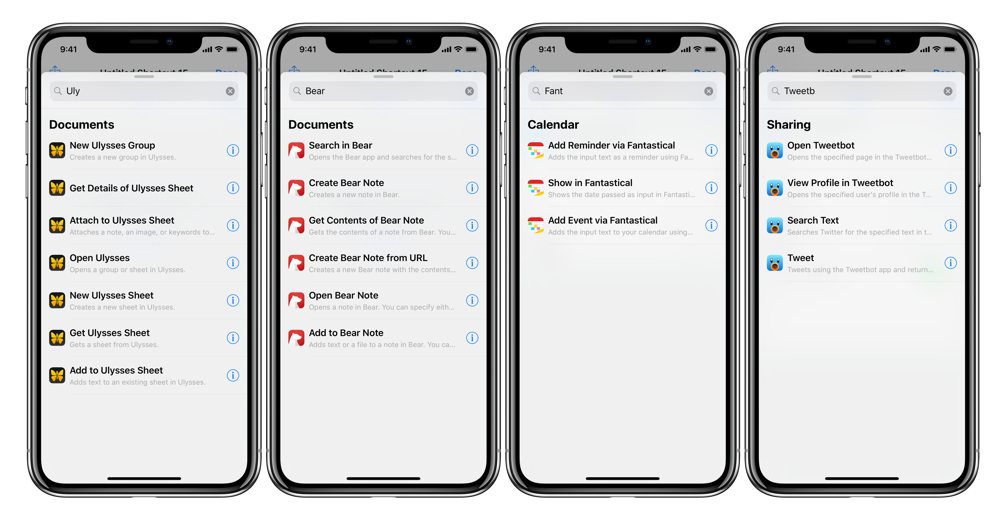 If you're a fan of the following apps, you can immediately take advantage of pre-built actions inside the Shortcuts app – these were built by the Workflow team to abstract away the complexities of their URL schemes before the app was acquired. Plus, you can also use the URL schemes if you want.
Our second group of recommendations are also big favorites of ours, but they have simpler actions available in Shortcuts: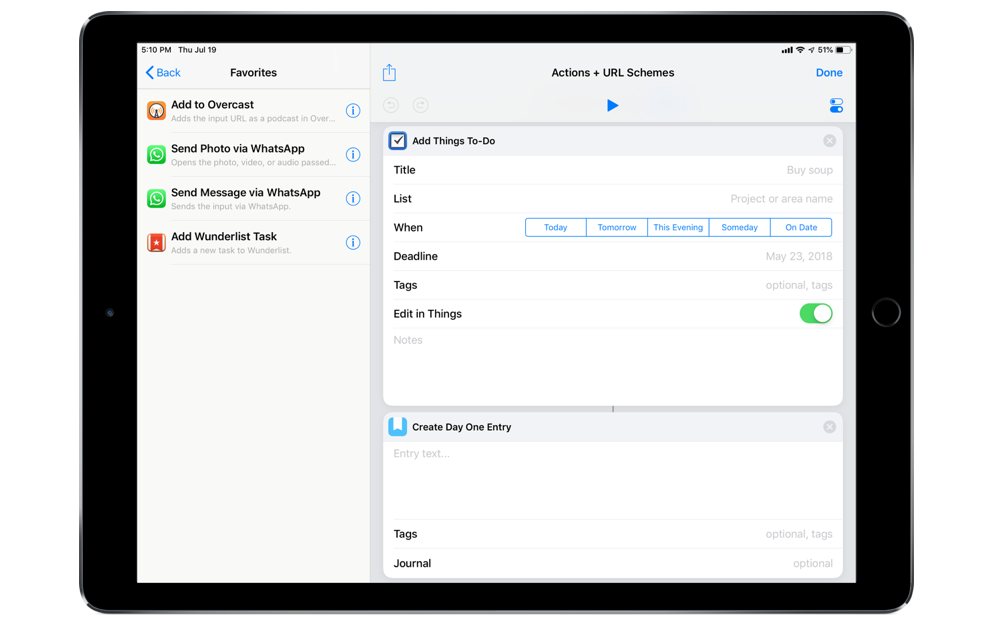 Apple apps we've picked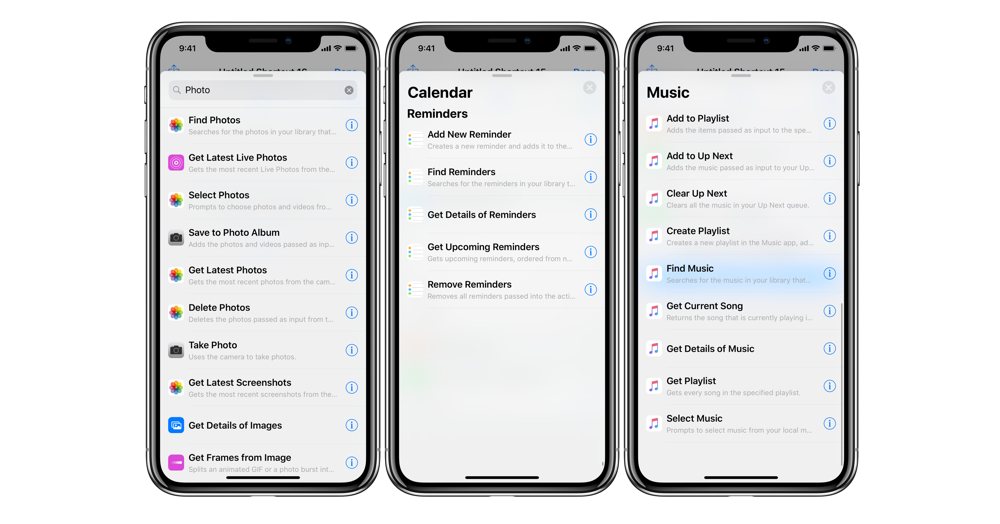 If you use some of Apple's default apps that we've picked as well, you have even more powerful actions that interact with the content types seamlessly.
For these, there are no URL schemes required — although, you can open Apple Music links directly for almost every item in the app, which is pretty neat. For example, search for music collections in the Shortcuts Gallery.
URL Schemes only
If you're looking to take on more complex challenges in Shortcuts and craft your own deep links to pass information in between apps, you're also in luck.
Since any app developer can implement URL schemes that users can take advantage of but weren't added manually into Workflow before it became Shortcuts, many of our other picks have documented URL schemes as well:
For these, you can examine the app's documentation, craft the link you want in a URL action in Shortcuts (or Workflow), then use Open URLs to launch it when the shortcut it run.
If the URL scheme you're using has extra fields so you can to pass along more data, you can fill it out using the magic variables feature in Shortcuts (or Workflow) to hold its place in the URL.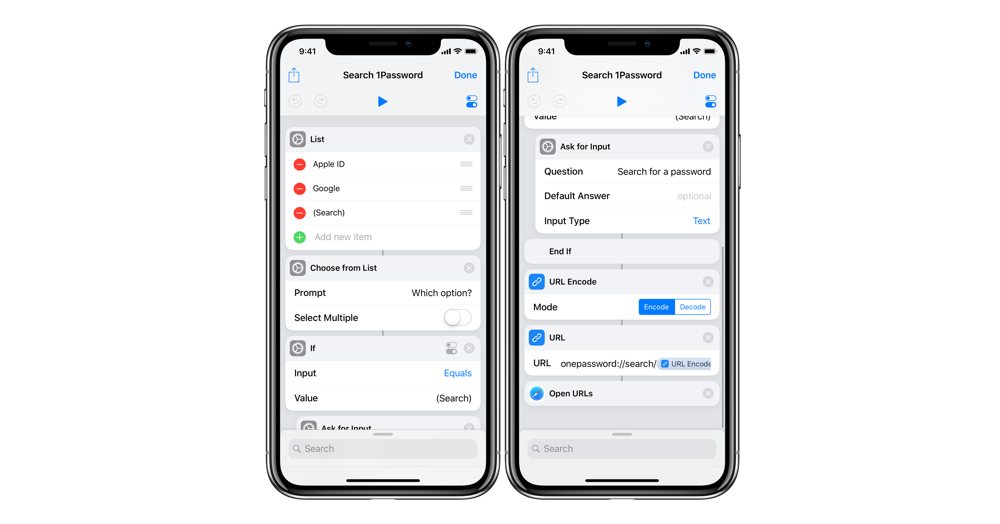 To replace parameters with your own data from variables, you:
Tap the wand icon (or tap variables to expand the tray and see the recent variables).
Grab the variable from a previous action such as Ask For Input.
Place the variable inside the deep link.
That way, the information from the action is injected into the URL when the shortcut runs, and then it's opened into the corresponding app and passes your text as you directed it.
Nothing included
Unfortunately, not every app we've recommended has added support for anything unique in Shortcuts. For other apps we've recommended, you can't go farther than the ability to open most apps on iOS using the app:// pattern (although that may change depending on the app).
With the shortcuts feature being available for developers to adopt and pass into the Shortcuts app as Siri Suggestions, it will (in theory) be possible for every app to integrate into your iOS automation in some way. Plus, URL schemes are still fully available for any developer to adopt as well — they can give users who want it more complex ways to interact with their app.
Make your own assistant
It's very exciting the see Shortcuts (both the app and the feature) coming in the fall.
Many of the apps we recommended will be even better, since you can add your own Siri commands, and hopefully we'll see even cooler features using the suggested shortcuts as app developers take advantage of the new tools in iOS 12.
In the meantime, if you're building any cool new tools based off what we've shared today, let us know — we're collecting tweets and will share them as a group for everyone to take advantage of.
---
We have more useful workflow examples right here.
---
The 5 Best Productivity Apps (Sweet Setup Favorites)
Download: We spend an inordinate amount of time sorting through hundreds of apps to find the very best. This list of must-have productivity apps includes app links, quick-start info, and pro-tip workflow recommendations for each app.