Apps we love
TextExpander
July 11, 2017
When I look at my macOS applications folder, I see two apps that I first purchased. The first was 1Password, and the second was TextPander.
No, that isn't a typo. TextPander is the original TextExpander. I first heard about TextPander on The Mac Cast many years ago. TextPander was eventually purchased by Smile Software, and TextExpander was born. Back then, TextExpander ran as a System Preference pane item until version 3.0, where it became a regular application.
TextExpander has been running my Mac since almost the beginning. I've purchased every version that has come out, and I'm now a subscriber to TextExpander.com. If you aren't a TextExpander user, hang on tight. I'm going to show you why it's one of the few apps I cannot go without.
The 5 Best Productivity Apps (Sweet Setup Favorites)
Download: We spend an inordinate amount of time sorting through hundreds of apps to find the very best. This list of must-have productivity apps includes app links, quick-start info, and pro-tip workflow recommendations for each app.
Why Do You Need This?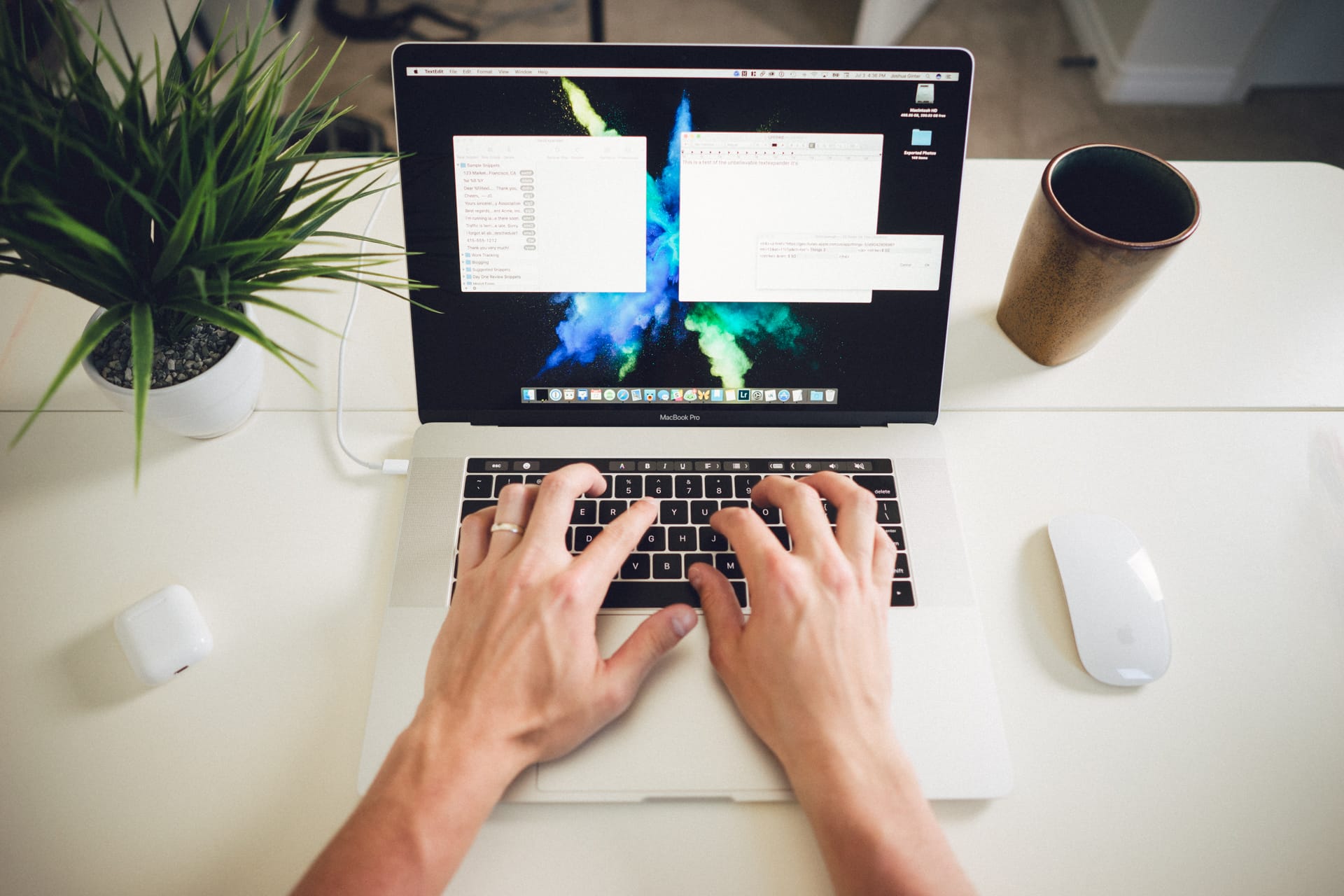 With any app, service, or subscription, you always have to ask yourself: "What does it do for me?" TextExpander allows you to insert "snippets" (email addresses, signatures, code, form letters, images, and more) using a simple keyboard shortcut or abbreviations. An example here would be when I type addr, TextExpander inserts my full address. I also have fdate set up to enter today's date in this format: YYYY-MM-DD.
What else can you do with TextExpander? The possibilities are endless. If you find yourself typing something frequently, that is a prime target for a snippet. David Spark has a great list of ideas as well.
Another of my most frequently used writing snippets is ;mdl. It takes the clipboard (a URL in this case), converts it into a Markdown link, and places the cursor in the title brackets.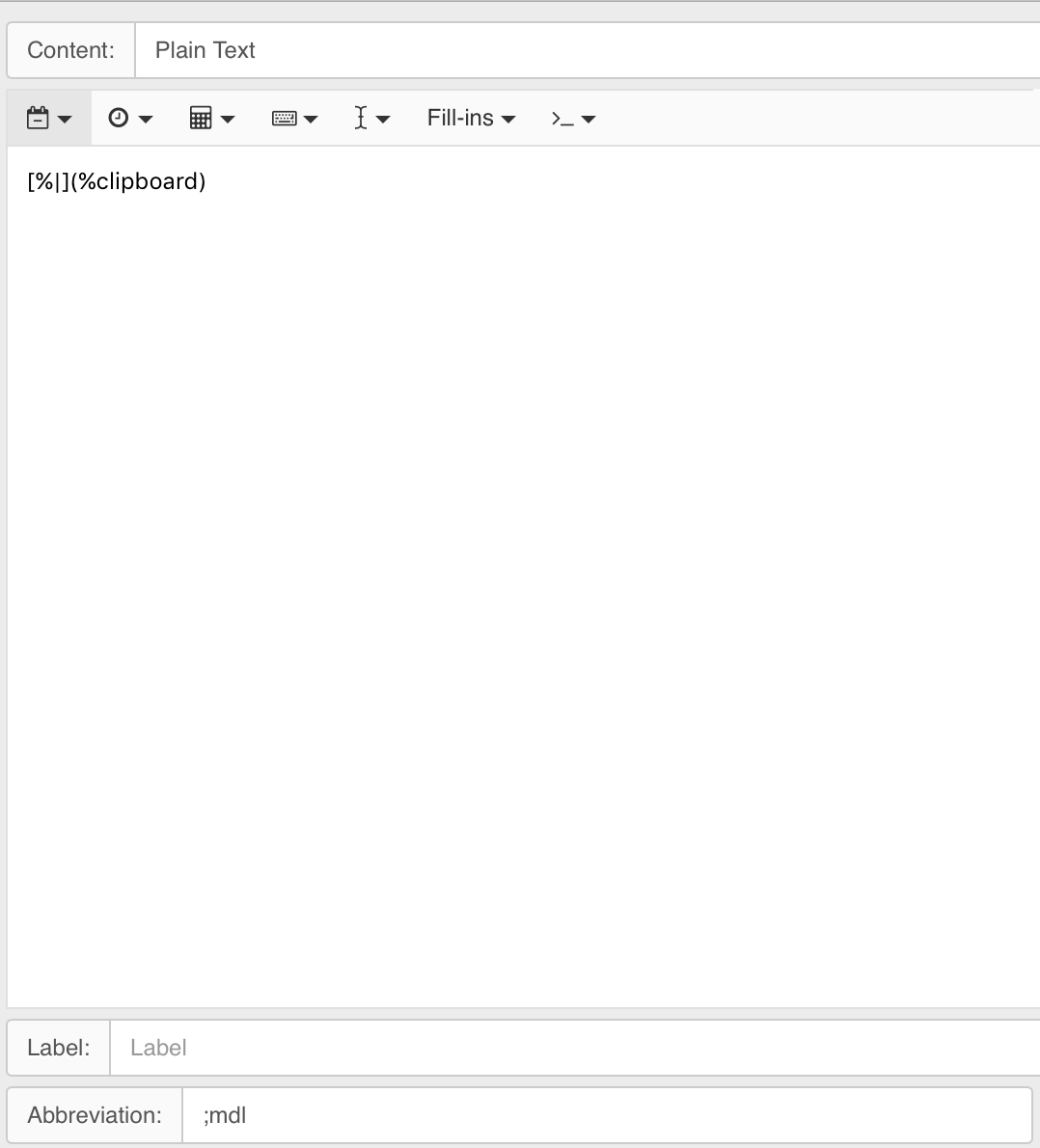 Rather than constantly typing out frequently used phrases, TextExpander allows you to do it quickly and without typos.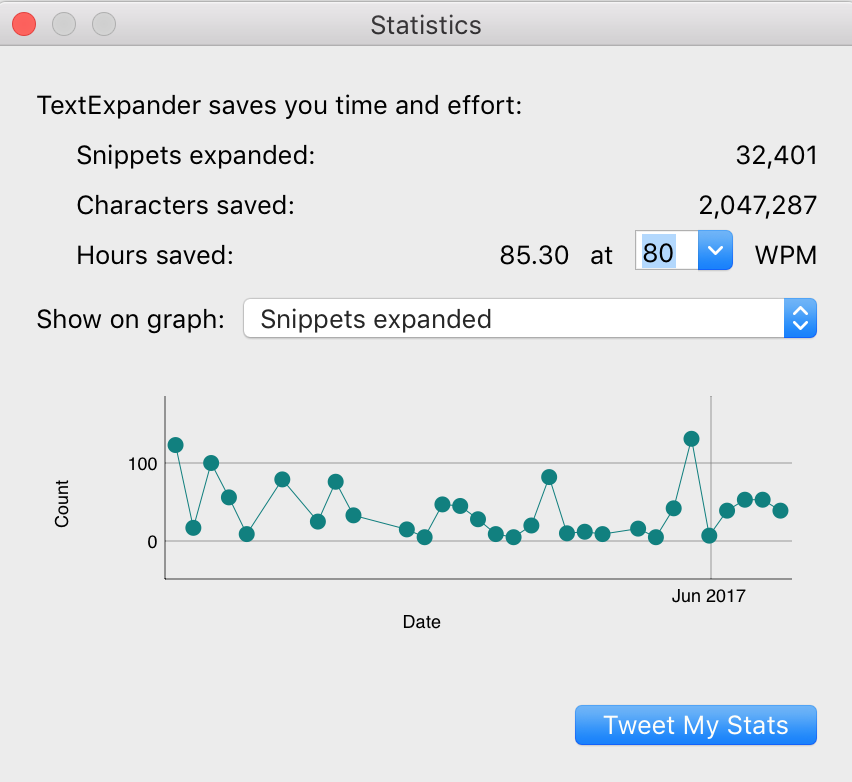 Pricing
TextExpander, for most of its life, was an app you paid for up front, per version. As new versions were released, existing customers were given a cheaper upgrade option to sweeten the deal.
In April of 2016, Smile Software switched to a subscription model. TextExpander is now offered as two different subscription plans: Life Hacker and Team. Life Hacker is ideal for individual users, and Team is ideal for, well, teams or groups. You get a break on pricing if you opt to pay annually, and the Team plan is roughly twice the price due to the additional management features available. Both plans include access to the macOS and iOS apps, and you can check out the pricing, feature list, and upgrade options on their Pricing page.
If you absolutely despise subscriptions or work in an environment that doesn't work well with syncing (like a workplace with strict firewalls), TextExpander still sells TextExpander 5 (the older, stand-alone version) on their website. The iOS version of TextExpander 3 (no subscription required) is also available on The App Store.
Shortly after the TextExpander.com subscription launched, a lot of customers were frustrated. In a world where it seems like everything is a monthly subscription, customers were upset. Smile Software listened, and they made adjustments. Ultimately, it's up to you to determine if TextExpander is worth the cost, but if you use it smartly, it ends up saving you more money over time.
Upgrade Discount
Existing customers with a TextExpander license can sign up for just $20/per year. This was the initial promotion rate for the first year, and they have made it the permanent rate.
Non-Subscription Model
The return of non-subscription versions of TextExpander came after the backlash to the switch to the subscription for version 6.0.
We will continue to sell and support TextExpander 5 for OS X and TextExpander 3 + Custom Keyboard for iOS for those who need it. Some of you can only use Dropbox and/or iCloud at work. Some of you cannot or will not purchase subscription software. You've told us that it's important to serve you in this way, and so we shall.
While the transition was messy, the software is worth the $20/year subscription that I use. I see the value in it because it saves me time and reduces the number of typos I make. In the rest of this review, I am going to attempt to convince you of the same.
Use Cases and Tips
Most of the following items are found on the Editing Bar:

Frequently Typed Items
Snippets for frequently typed items is generally what most people think about when they read about TextExpander. This can be items like typing waddr to expand your full work address. Another one I use is nname to type my name.
The possibilities are endless here. It could be code snippets, city name, email templates, books of the Bible, or anything you type more than once. If you find yourself typing something often, TextExpander will save you time.
AutoCorrect
Another frequent use case for me with TextExpander is correcting frequently misspelled or difficult words. There are some public lists you can subscribe to that will automatically add these things to your snippet database (click here to add it to yours). If you write a lot, this is a huge help.
Canned Responses
Do you work in customer support? TextExpander can be a game changer. Instead of copying and pasting content, you can type a few characters and have TextExpander drop in the entire message. You can even customize the message.
Here is an example:
Hi %filltext:name=Customer Name% ,

Thanks for reaching out. Sorry to hear you are having trouble. Can you reboot it? You can also find more information on our website at this address: %clipboard

Bradley

In this example, the URL at the end will be pulled in from my clipboard, and it will also give me a place to type the customer name.
You can also choose to insert options from a pop up window:

Date and Time Snippets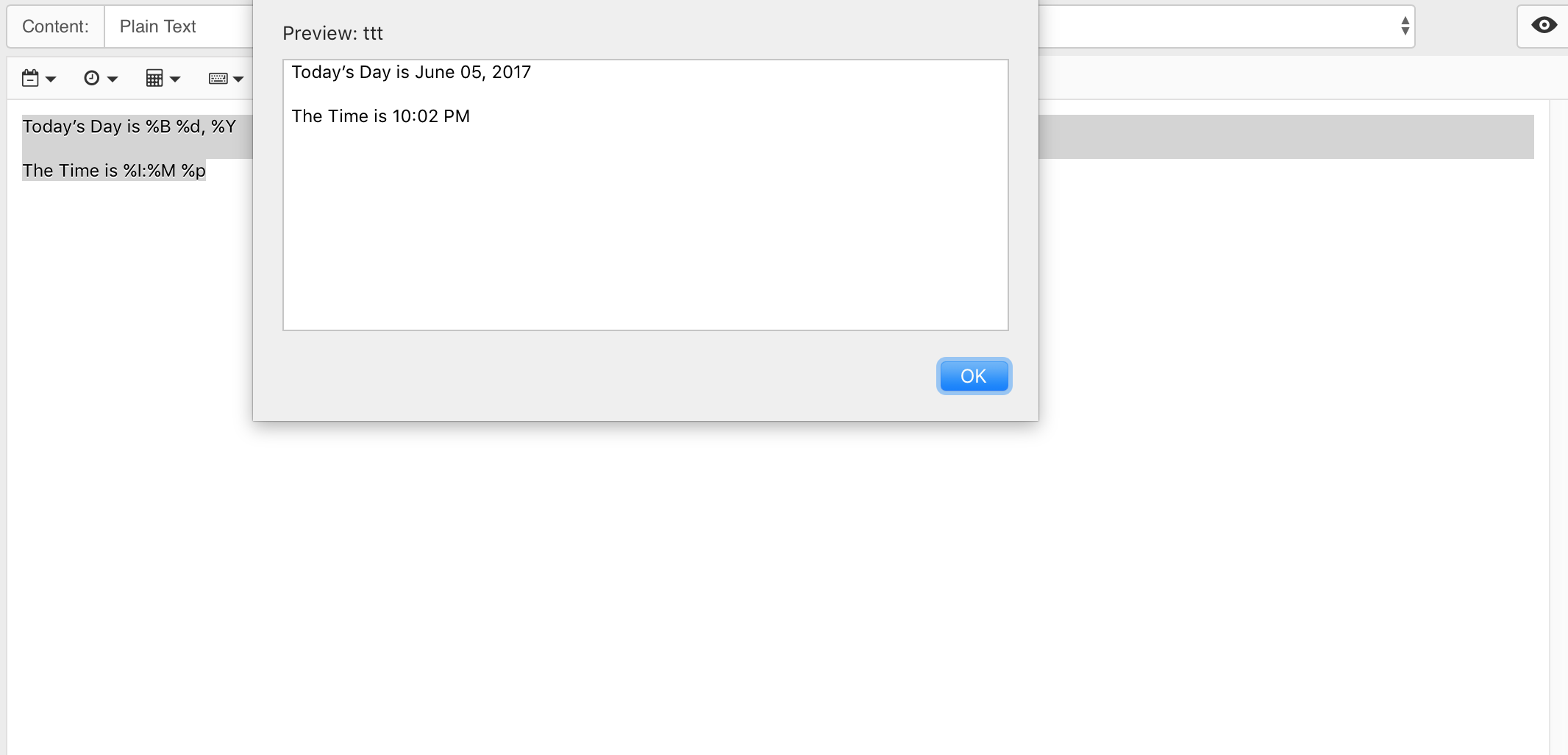 Here is an example of one you might use.
Today's Day is %B %d, %Y
The Time is %I:%M %p
You can also change it up to this:
Today's Day is %B %d, %Y
The Time is %I:%M %p
The date tomorrow is %@+1D%B %d, %Y
The bold section adds one day to the current date. This can be changed to whatever you want it to be. Where would you use this? Let's say you are emailing a customer to let them know their order shipped, and you would like to give them an estimated date of arrival that is three days out. Here's an example of that snippet:
Your order shipped. It should arrive by %@+3D%B %d, %Y.
Control Cursor Placement
TextExpander can also control where the curser goes after expansion of the snippet. If we go back to my Markdown link template [%|](%clipboard) as an example, the %| places my cursor in between the square brackets so I can start typing the link title immediately.
Add a tab or return
You can also add tabs and returns to your snippets. This would be useful in an email application where you want to start in the subject and then tab down to the message.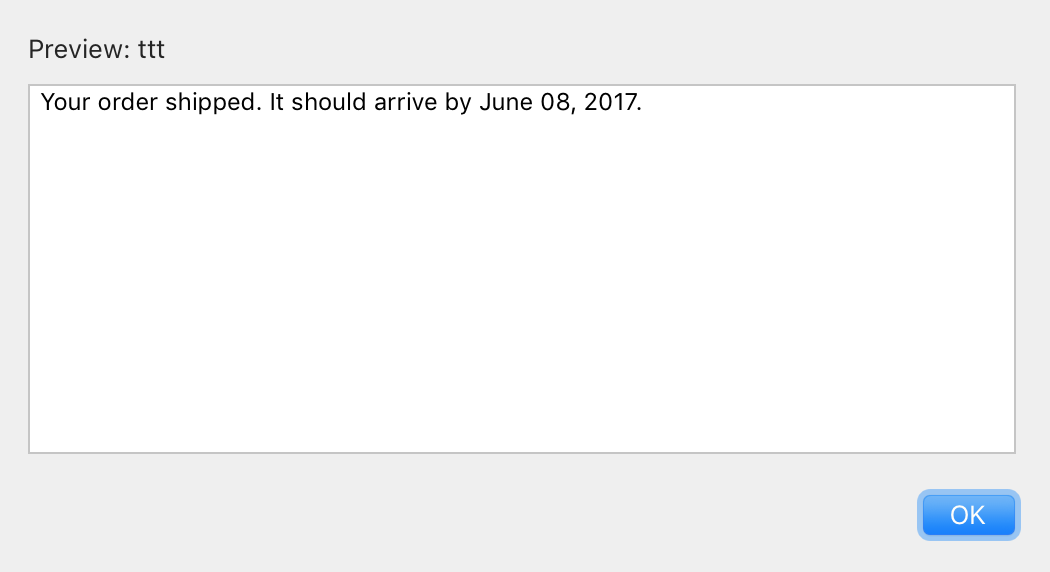 Shipping Notification for Order %clipboard %key:enter%

Your order has shipped. It should arrive by %@+3D%B %d, %Y. Thank you for your business.
The first section is for the subject, and then the cursor moves to the body to insert the message. All I need to do before using this snippet is copy the order number to my clipboard. (You can also add a tab by using %key:tab%.)
As you can see, TextExpander can do a lot. I can't imagine using a Mac without it, and I think that you will feel the same way. It's worth the subscription cost.
Cross-platform
Windows
One of the great things about TextExpander is that it is cross-platform. Do you have a Windows PC at work? You can use all your existing snippets with TextExpander for Windows. Your TextExpander subscription gives you access to all of the apps for no additional cost. It runs on Windows 7,8, and 10.
iOS
There is also an iOS version of TextExpander that is free for TextExpander.com subscribers.
The main area I find useful is the Notes section within the app. This allows you type using the native keyboard, expand your snippets, and then copy them to another app.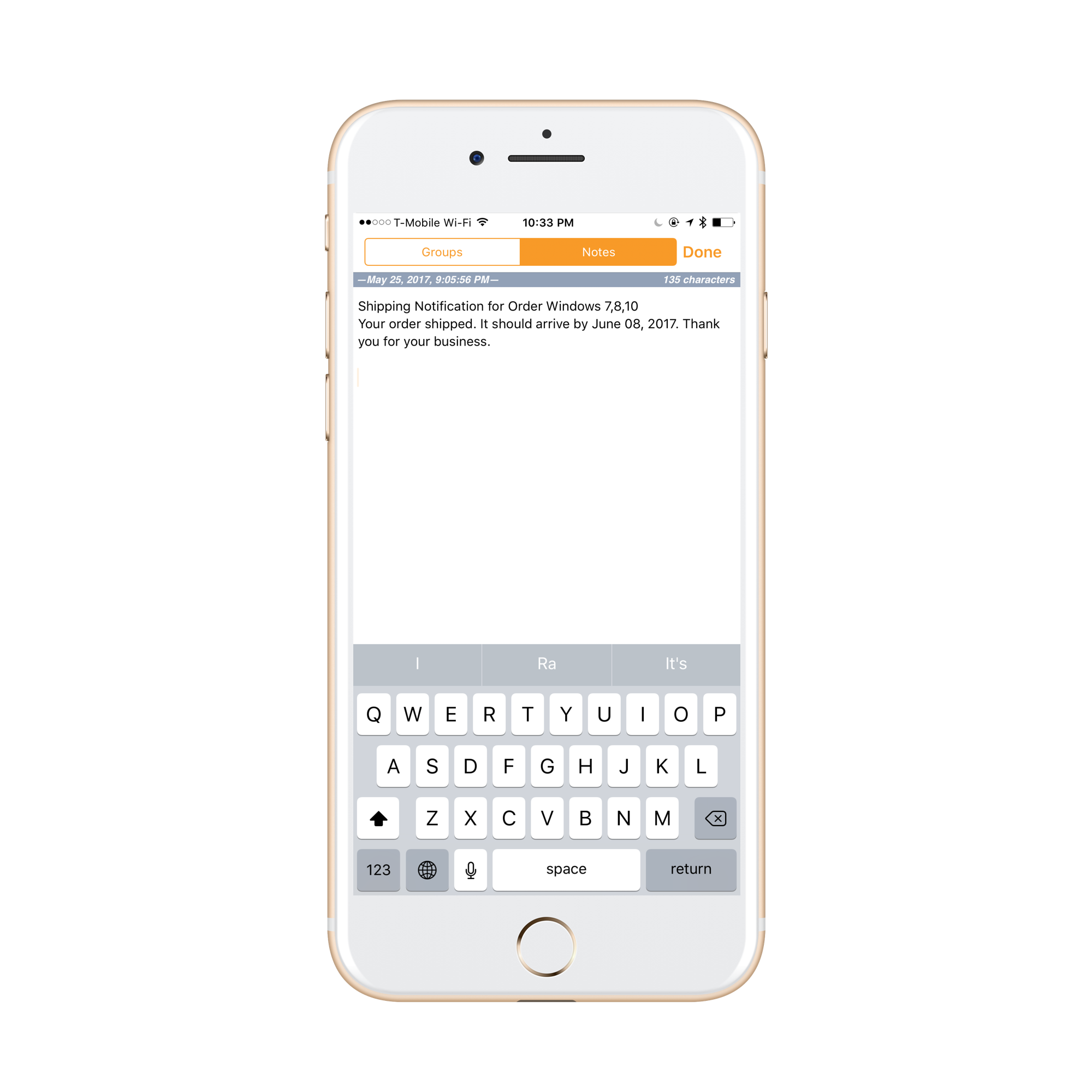 TextExpander also has 3rd-party app access using the native keyboard with a few great apps. You can find a list on the Smile Software website. Popular ones include Fantastical, OmniFocus, 1Writer, Drafts, Day One, and Byword.
The app also offers a 3rd-party iOS keyboard, but I don't love it. This isn't a knock on the TextExpander keyboard, but no 3rd-party keyboard has been reliable for me because they don't include access to Siri dictation or autocorrect. Changing keyboards can often be slow as well. With that being said, it does allow you access to your full TextExpander library (this includes all of your subscribed groups) as well as a "Quick Response" section.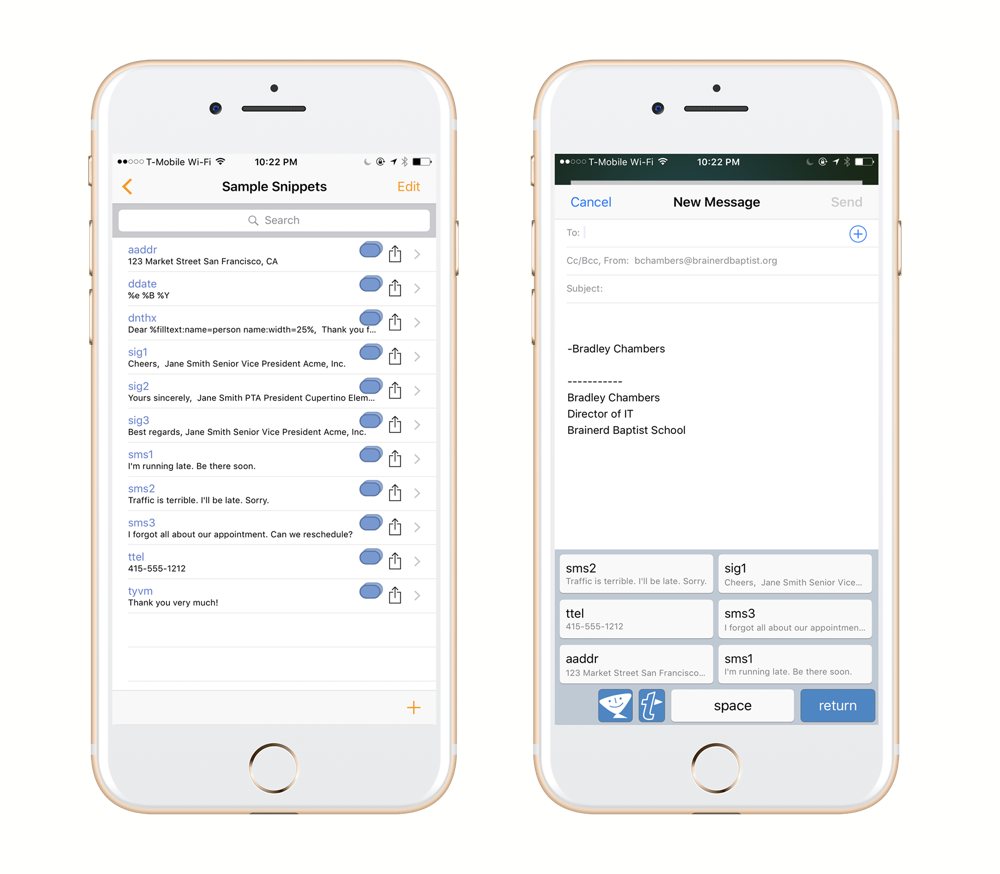 Overall, the iOS app is a nice bonus. I don't find it as essential as the Mac version, but it certainly is handy to have around.
The 5 Best Productivity Apps (Sweet Setup Favorites)
Download: We spend an inordinate amount of time sorting through hundreds of apps to find the very best. This list of must-have productivity apps includes app links, quick-start info, and pro-tip workflow recommendations for each app.
Built-in Text Replacement in iOS and macOS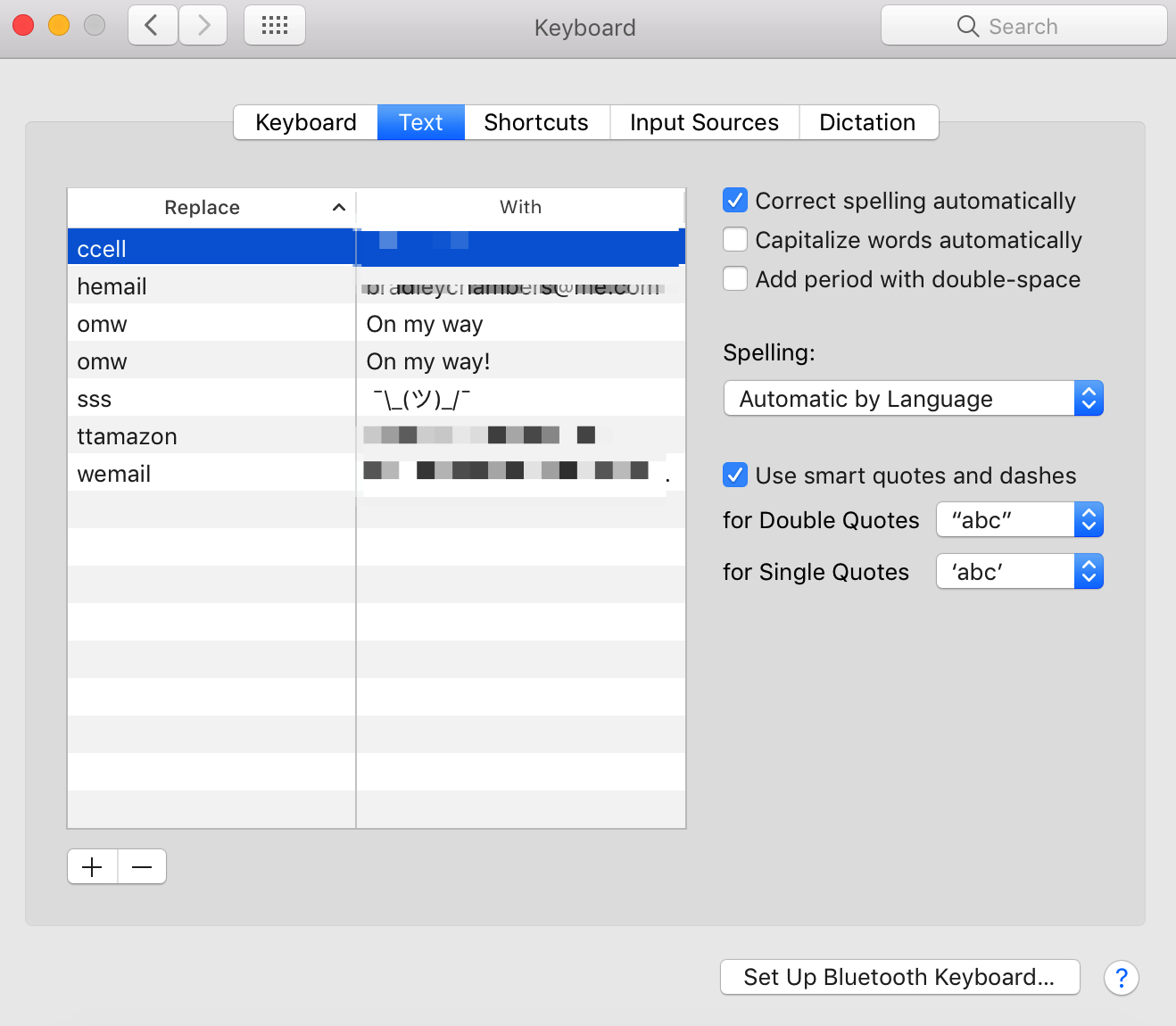 macOS and iOS also offer a similar snippet expansion. On the Mac, this is located in System Preferences under Keyboards → Shortcuts. On iOS, they are located in Settings.app → General → Keyboard → Text Replacement.
In theory, these lists are supposed to sync over iCloud. A running joke among tech pundits is that it's continually broken, but it's never high up enough on Apple's priority list to fix. It's functional, but it doesn't offer near the functionality or speed as TextExpander. If you just have 2-3 snippets to expand (such as email addresses), it would probably be fine, but anything past that is going to slow you down.
Alfred Snippets
Alfred, our favorite macOS app launcher, also offers snippet expansion similar to TextExpander and Apple. Alfred's snippets are comparable in functionality to TextExpander, and certainly more powerful than Apple's, but we prefer TextExpander because Alfred's snippets only work on macOS. If having access to your snippets on iOS or Windows is important, Alfred isn't a viable choice. But, if you only intend to use snippets on your Mac and you're already an Alfred user, the snippet functionality might be worth a look, even if it isn't as feature-rich as TextExpander.
Conclusion
TextExpander is one of those apps that I immediately miss when using someone else's Mac. It stays out of my way, and it doesn't distract me at all. It makes my life a lot easier, and with the time it saves me, it's one of the best values in software. Even with the switch to a subscription-based price model, I find it indispensable — it's that beneficial to me.
$3.33 - $9.95/Monthly
We love TextExpander because it works across multiple platforms (including Windows), is easy to set up and use, and has a straight-forward business model.
Smile Software

$3.33