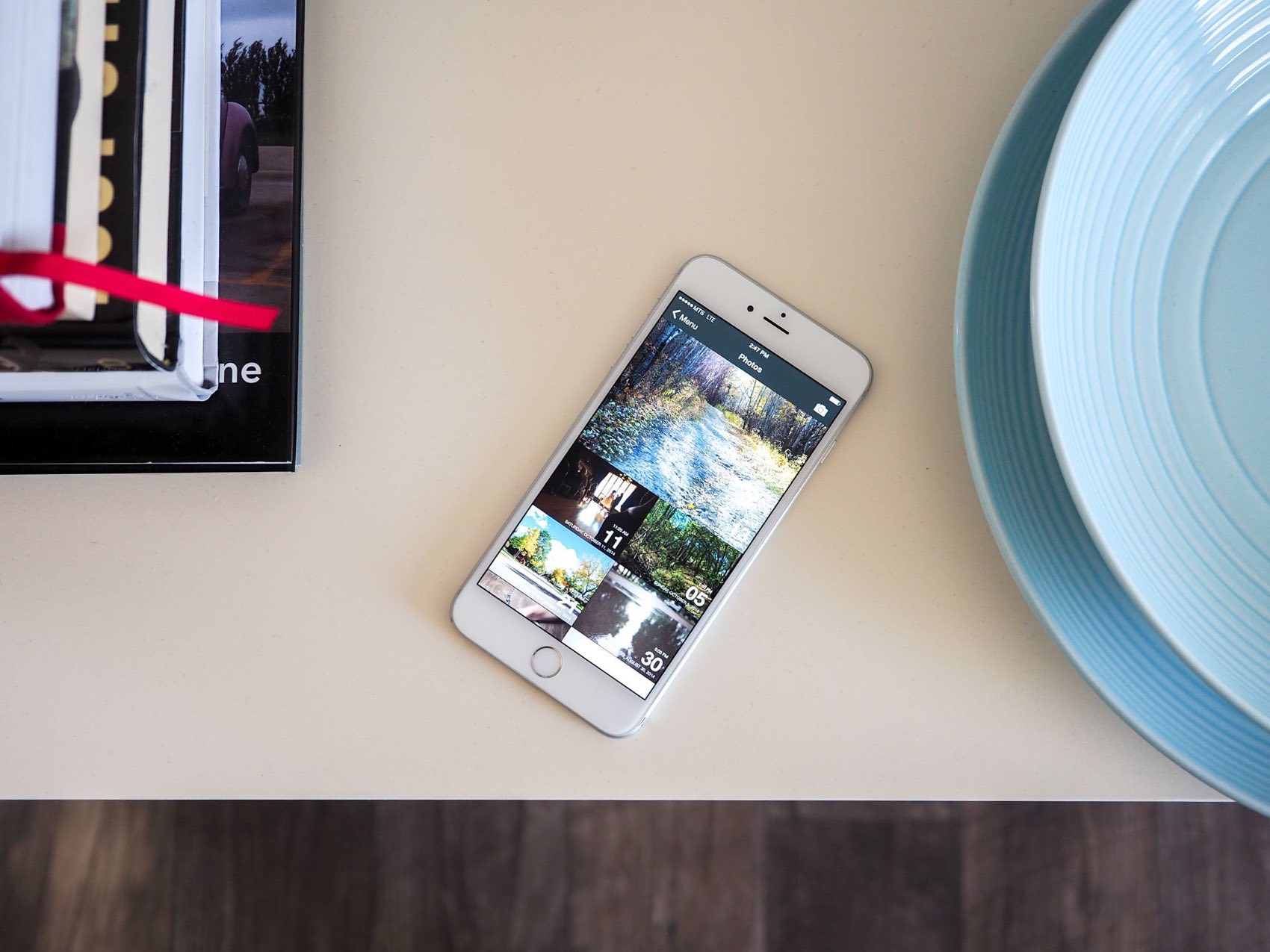 The Best Journaling App for iPhone, iPad, and Mac
Day One
January 28, 2018
If you're looking for the best journaling app, or a great app for logging and recording various events and milestones of your life, then by far and away the best journaling app is Day One.
Day One has outstanding apps for the Mac, iPhone, and iPad that all sync. It has a clever and rich feature set that lets you integrate photos, current location, weather data, and more into your journal entries. And it's built by a small team of people that are continually updating this suite of journaling apps with well-implemented details.
---
Get our detailed and extensive guide to Day One…

---
Advantages and the importance of journaling
As a writer, I believe journaling on a regular basis is critical. The writing I do in my journal is writing that will never be edited, judged, or nit-picked. It's the only place where I am completely free to write for my truly ideal reader: future me. I have my own inside jokes, my own running story arc, my own shorthand. I love the freedom to write whatever I want, however I want, with no need to make it tidy or clear or concise. And I have no doubt that it makes me a better professional writer.
Over the years, most of the major, monumental milestones of my life were documented in a Moleskine. But not all. And that's why I'm glad to have an app that let's me easily and joyfully add a snapshot or a quick note about an important or memorable event. These are the things my family and I will look back on 20 and 30 years from now with great fondness.
Journaling helps me clear my mind, make sense of difficult and stressful life situations, and it gives me a place to review and/or discover any unhealthy thought patterns I have (such as if I'm always nervous and afraid before a product launch and yet have a history of good launches, then I can learn from my past as a way to help me find freedom from unhealthy thought patterns).
But don't take my word for it. There is quite a bit of scientific and psychological research pointing to the mental and even physical health benefits of journaling.
Based on dozens of various studies and reports conducted over the past 20 years, the online journaling and expressive writing website, My Therapy Journal, states that journaling "provides significant benefits to not only one's psychological well being, but also one's physical health and physiological functioning. Several researchers, for example, have shown that people who journal report having significantly less distress, feel less depressed, and have an overall better mood. Additionally, individuals also report that journaling changes the way they behave towards and around other people. Other studies have found that people who journal for extended periods of time (months) also report an increase in emotional well-being, a better day-to-day mood, and fewer symptoms of depression."
The My Therapy Journal website also states that "no particular personality type or individual difference appears to predict who benefits from journaling and who does not. This entails that it may benefit people, regardless of whether or not they are someone with the above-mentioned difficulties or if they aren't the journaling type of person.'"
The Best Journaling App: Day One
One of the greatest things about a journaling app is that it need not be only text. Photos. Locations. Weather. Tags and sorting. We have these computers in our pockets at all times. Our journaling app needn't be constrained only to when we have time to sit and muse.
Day One combines the simple daily log, event log, activity log, or whatever else log, along with a photo album, and long-form expressive writing. It serves many purposes.
Most of my old journals are logged with pen and paper. I very much enjoy the time when I leave my standard-issue Apple nerd gadgets in the other room and sit down with the analog to write about what's currently on my mind.
Through Twitter, Instagram, email, and other such apps, my days are meticulously logged with over-filtered pictures of the sandwich I ordered for lunch and tweets about the friends I'm out to coffee with. But how many of my tweets or Instagram photos will be worth revisiting 40 years from now? Some of them, maybe, but surely not all of them.
And this is where I see the difference between the deeply personal issues that I write about in my Moleskine and the memories that I log on my iPhone and iPad. The former have great value to me now as it's a way to help me process the current season in life, and the latter have great value to me in the future as they are a way to look back on memories and significant events.
Day One is the journaling app I use, and the more I use it the more I enjoy using it.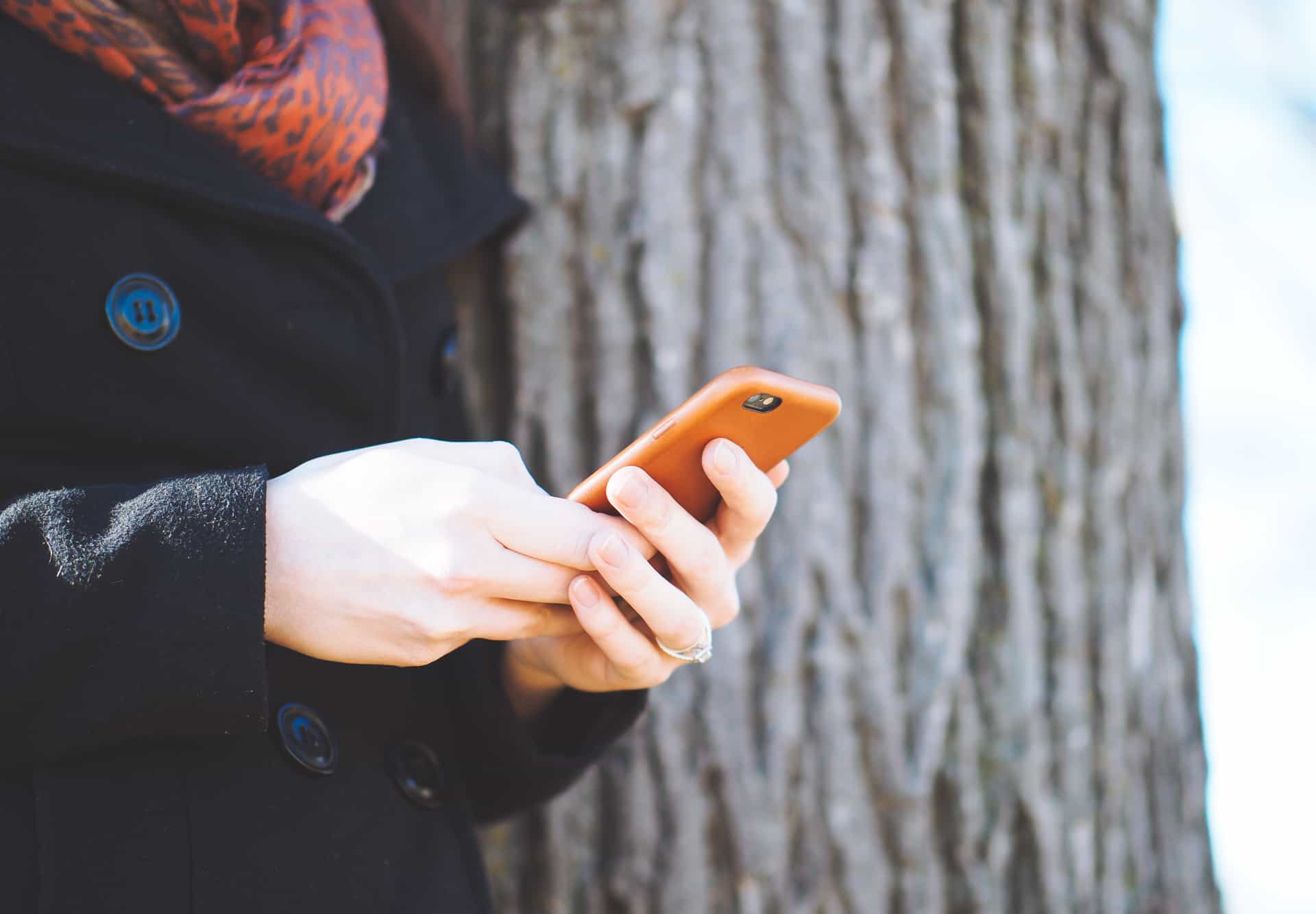 Regarding Day One
I bought the iPhone and Mac apps when Day One first shipped in March 2011. In part because I'm a sucker for a good looking app, and Day One is extremely well-designed — the color scheme, typography, and the overall design are all clean; no detail is left wanting, no pixel out of place. With version 2.0, shipped in February 2016, the family of apps is more powerful and more flexible than ever.
Day One is a work horse. It supports Markdown, it works with TextExpander on iOS, it syncs between iPhone, iPad, and Mac, it has a passcode lock with TouchID support, supports adding image and/or text entries, it geotags your entries with your current location and makes a note of the current weather, you can tag your current activity status (such as walking, running, flying, etc.), and you can export all your entries as plain text or PDF.
Moreover, you can tag your entries for better organization, and you can star certain entries to mark them as being extra special or important. On the iPhone, Day One logs your current activity status, and the Mac version has a gorgeous map view.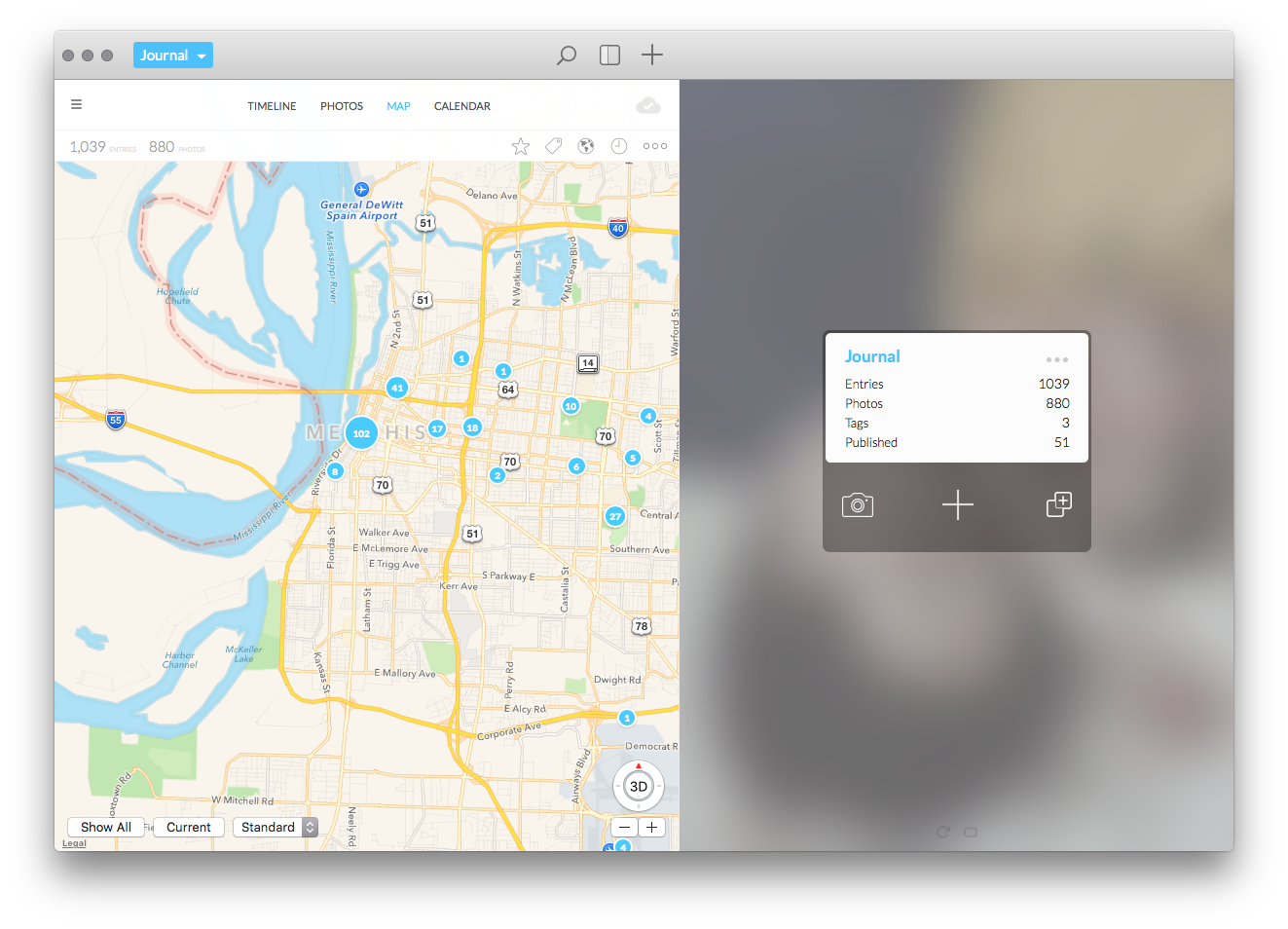 These features, combined with Day One's exquisite design, and its specialized apps for the Mac, iPad, and iPhone, make Day One an order of magnitude better than every other journaling app out there. For a classy journaling app that works on all your devices, you can't do better than Day One.
Over the past year and a half I have been using Day One regularly. Many of my entries are nothing more than a photo and perhaps a quick descriptive sentence. That, combined with the automatic location and weather logging, means I'm creating worthwhile journal entries with very little effort on my part.
Day One exploits all the technological advantages you would expect in a digital journal: I can use my Mac, iPhone, or iPad to log pictures, notes, and locations. I can even dictate a journal entry from my Apple Watch.
I can know what the weather was like that day, I can know where I was when I wrote that entry, I can know how many miles I walked at the time of the entry, and I can export my entire journal as a Plain Text file or PDF that will be readable 20 years from now.
It's these exploits that make the app easy to use, fun to use, and something that requires very little input for a great amount of return.
Photos, location, activity status, miles walked, and current weather
When you open Day One on your iPhone, its main menu screen (or the sidebar on the iPad) has a prominent "+" icon and a camera icon.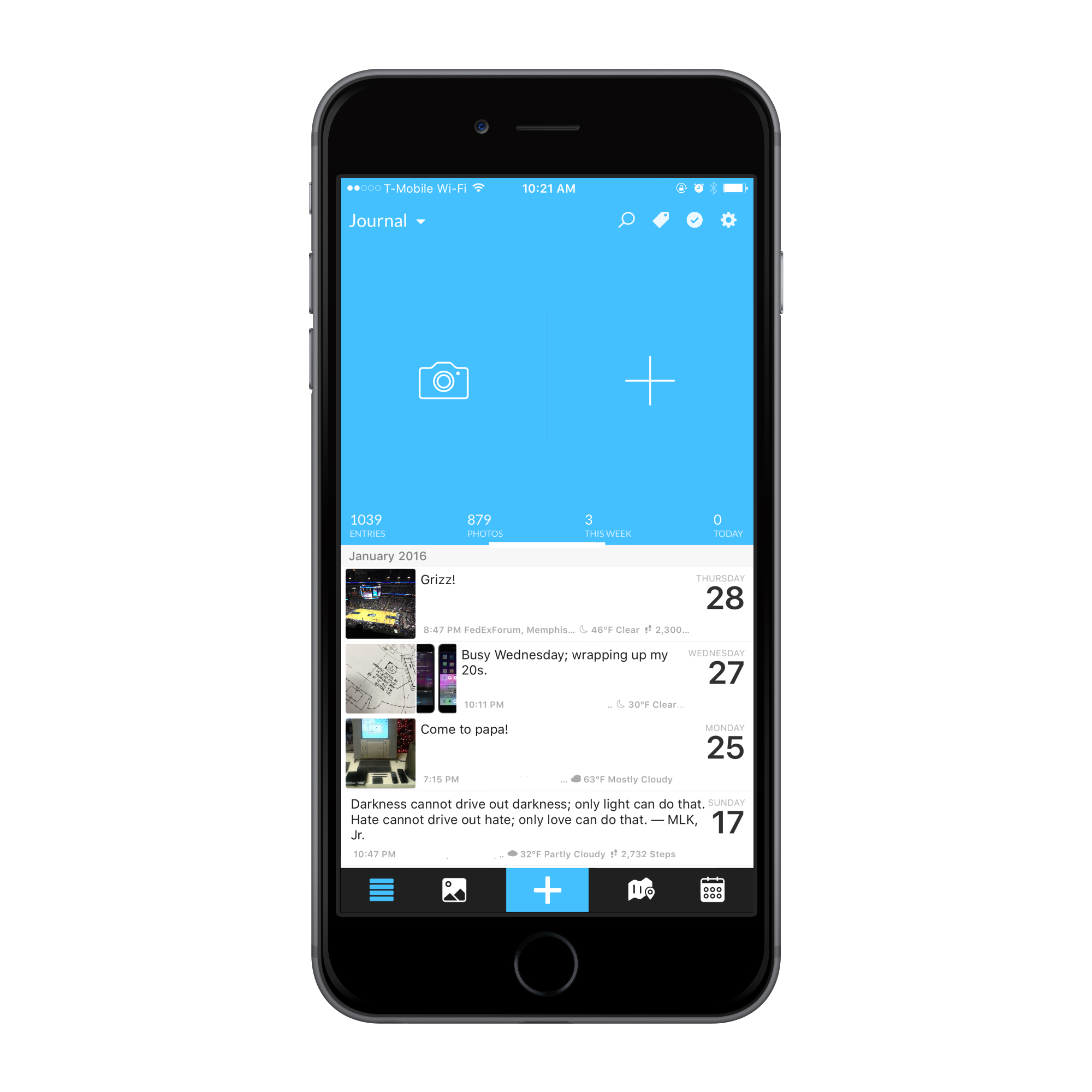 This encourages you to consider that creating a new journal entry using a photo is just as legitimate as a text entry. And, as I mentioned above, it is this feature that turned Day One around for me and I've been using it ever since.
But it's not just that you can slap a photo into a journal entry. Day One is very smart when it comes to adding photos. Say you snapped a picture yesterday when you were out to lunch with some friends. If you use that picture to create a new journal entry, then Day One will ask you if you want to use the date and geolocation data from the photo (even the past weather for that time and place is added to the entry). Thanks to this cleverness, it's as if you created the journal entry when you were out to lunch rather than the next day.
Pictures can be added from the iOS photos app with the Day One extension. Simply select a photo and tap the Day One icon. If the photo has location data, it will be pulled automatically. If not, it can be added manually before being sent to the app: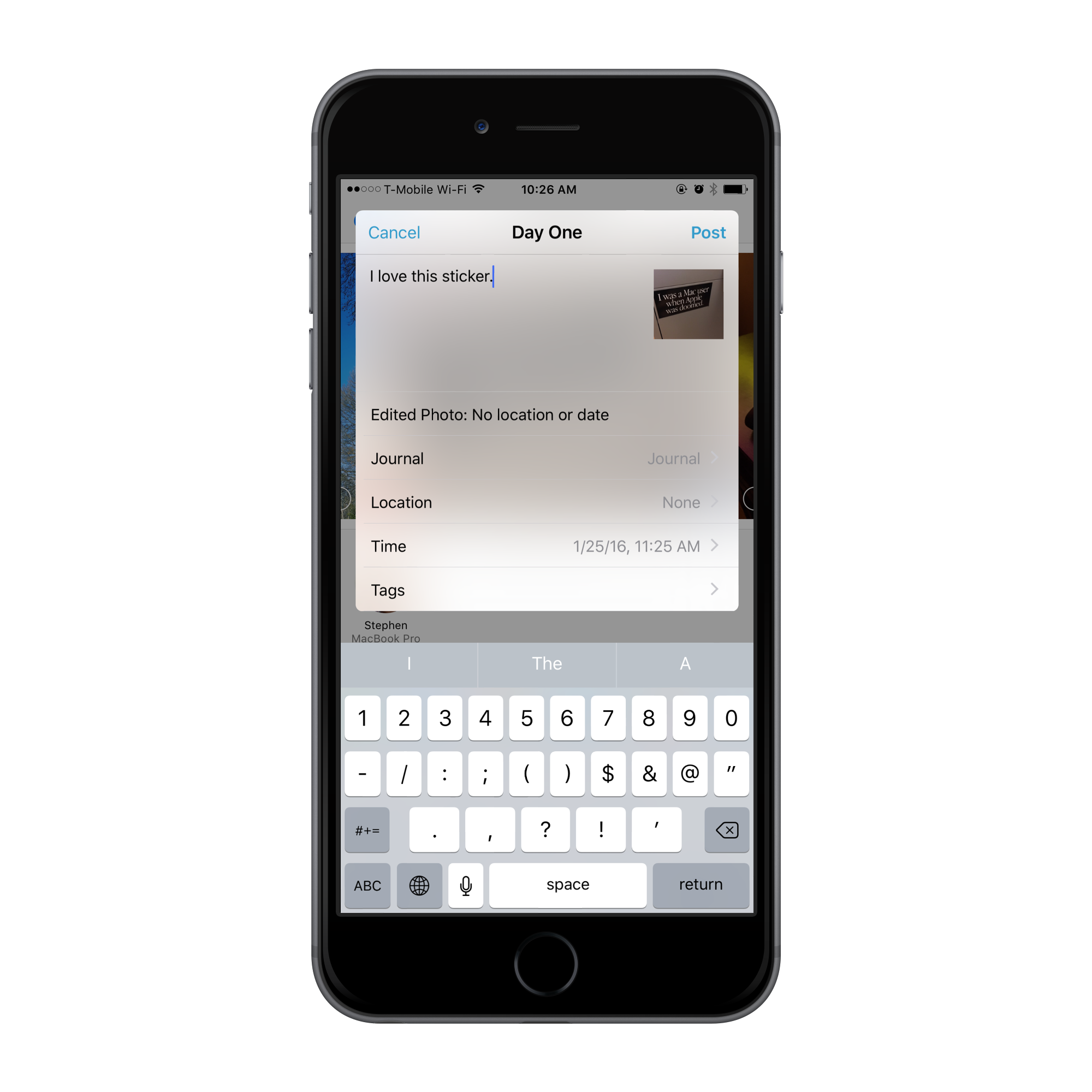 Additional information about weather, location, and more is added with little or no effort, and it makes the entry far more valuable. This is one of the most significant reasons I find Day One to be the best.
Typography
By nature of being a date-based journaling app, Day One is extremely typographic-centric. And its design is well-done, showing dates, titles, locations, entry titles, entry text, and more all in a clear, legible, and beautiful manner.
As far as typefaces go, Day One offers a semi-granular choice for fonts and sizing on iOS and on Mac, though I wish it would open up to my Mac's whole font library.
Markdown & TextExpander Support
Speaking of typography, Day One supports Markdown, and on iOS there is a 5th row above the QWERTY keys for quick formatting of your Markdown syntax.
If you keep snippets saved in TextExpander, Day One for iOS can use those snippets natively, without the need to switch over to the TextExpander keyboard.
Reminders
If you want to be regimented about your Day One entries (as opposed to writing whenever the mood strikes you), Day One can remind you to punch in.
These reminders can be as often as every 15 minutes or as infrequently as once per week. If, like my pal Chris Bowler, you use Day One as your daily work log or the place for your end-of-day brain dump, then setting a daily reminder just a few minutes before the work day is done could prove helpful.
When the Mac reminder goes off, Day One's Menubar utility pops open and you can quickly jot down whatever notes you'd like to make. If you're not ready (or if you're still not in the mood to type something), then you can snooze the entry or just skip it altogether.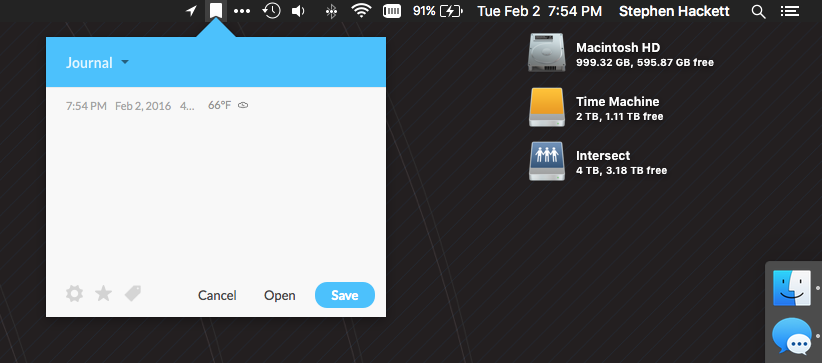 You can also set reminders on the iPhone and iPad apps. If you do, you'll get a push notification when it's time to jot something down. Slide the notification and Day One opens to a new, blank journal entry.
Suggested uses for Day One
Just because Day One is a "journaling app" doesn't mean you have to pour out your heart. It has a broad scope of fully legitimate use cases. Such as…
Media log: Use Day One to rate and review your favorite movies, albums, books, etc. I've set up some fun Text Expander snippets that lets me rate something between 1-5 stars.

Vacation / Trip Journal: When you combine Day One's automatic location data with the Mac app's map view, you can see all the places where you've added an entry. Also, with tags you can tag your vacations — "Breckenridge 2014" — and then bring up all those entries at once if you wish.

Memories: Like my aforementioned entry of the Macworld party at WWDC, use Day One to quickly capture fun or special events.

Daily debrief: I work at home and it can be hard to transition between work and home life. I try to end my days by doing a brain dump and jotting down all the ideas still in my head, all the loose ends I didn't tie up, and all the things I may want to do but didn't get to.
It can be hard to call it quits for the day when there are still things which could be done. And so, daily debrief is my way of admitting that, yes, the day is done and, yes, there is still work to do, but there is always tomorrow.
These mental debriefs are some of the things I most appreciate when scanning through old journal entries. It is amazing how many things felt so urgent and important to me at the time, and now when I look back I can be glad I never took action on some of those ideas. Or I can see what ideas and projects did materialize into something and compare my then-expectations to the current reality.
Idea Storage: Tanner Christensen wrote: "The best way to help control the weight of ideas in your mind is also the most effective way to ensure that your good ideas down get thrown out automatically: write your ideas down." I agree.

Email log: For significant emails we send or receive that are important in our life. I save all the email updates my wife sends out to our family regarding life and kids.

Scan in pages from your Field Notes, Moleskines, etc.: I still use pen and paper often, so why not take a picture or scan in a page from one of my notebooks if the contents of that page are of some significance?

Capturing creative inspiration: As most Hemingway fans know, Ernest Hemingway was quite the notebook aficionado. He used his notebooks to jot down ideas for stories, but also to capture creative inspiration. "He was a keen observer of life, trying to capture the richness and texture of his experiences. He stored sights, sounds, and smells away for future use when they would reemerge as vivid passages in his short stories and novels."
That's not all. On the Day One website there are a slew of uses listed, with information and examples. In addition to some of the examples I've listed above, other potential uses include using Day One as a meal log, drink log, word processor, places-visited location log, work journal, fishing/hunting journal, baby book, goals, photo log, logging routines, life evaluations, medical log, workouts and diets, private project updates, prayer journal, dream journal, listing things we are thankful for, and more.
Thanks to tagging and searching, Day One can serve as all of these things at once. That's the beauty of a personal journaling app, it can be filled with all sorts of topics and media types, with no need to keep it "focused." And I think that's the road best traveled. Because a huge part of what makes a successful journal is constant use.
Pricing & Day One Premium
Day One used to be a paid application. If you purchased it before June 26 2017, you'll have access to that feature set and syncing for all time. However, the app is now free with a subscription the developer has named "Day One Premium."
Premium comes with support for unlimited journals, unlimited photo storage, 25% off book orders, and a free copy of the Mac app. This subscription costs $34.99 a year, with various discounts available for first-time buyers and customers of the previously for-pay app. Some will see this as pricey for an App Store subscription, but it's well worth it. The app has been around since the beginning of the Mac App Store and has seen significant development since then. We want our journaling app to be around for the long haul, and the subscription business model promises just that.
Alternative solutions for a "journaling app"
Bear: If you're looking for something a bit leaner than Day One, take a look at our favorite notes app, Bear. While its main function is taking notes, it has some great features built in like word counts, easy sharing, and inline image and drawing support. It's not as robust as Day One, but it's also intended for a different purpose. Still, it's a great writing app that we highly recommend.

Ulysses: We're really big fans of the Ulysses suite, and you can certainly use this tool as a powerful alternative to Day One. With excellent organization and search, word counts and goals for entries, inline image support and much, much more, Ulysses can be a great Day One replacement on top of being an awesome writing tool. We named it the best pro writing app for macOS and iOS, and we also developed a course for getting the most out of Ulysses.

Plain text files: The advantages of having a journal made up of just plain text files is that it's forever future-proof — you can take it with you to any other computer or device. But apps that help you write and store your plain text files (such as Byword or Simplenote) don't have support for images, nor are they designed to be a journal.

Pen and paper: A good pen and a good notebook never did anybody any harm. If you're the sort of person who keeps event info, journal-esque notes, tasks, ideas, and the like all in the same notebook, then you should check out the Bullet Journal method.

Evernote: A popular app/service that syncs all sorts of data types (notes, images, bookmarks, and much more) across its iPhone and Mac apps (as well as Windows and Android).
---
Get the most detailed and extensive guide to Day One available today…

---
$0.00
For a classy journaling app that works on all your devices, you can't do better than Day One.