It sucks to have your ideas, notes, and writing all scattered about with things all over the map.
What do you do when you get an idea? Or when you want to write something down, where does it go?
For me, ideas, notes, and writing all used to live in different apps. It was a nightmare. Check it out...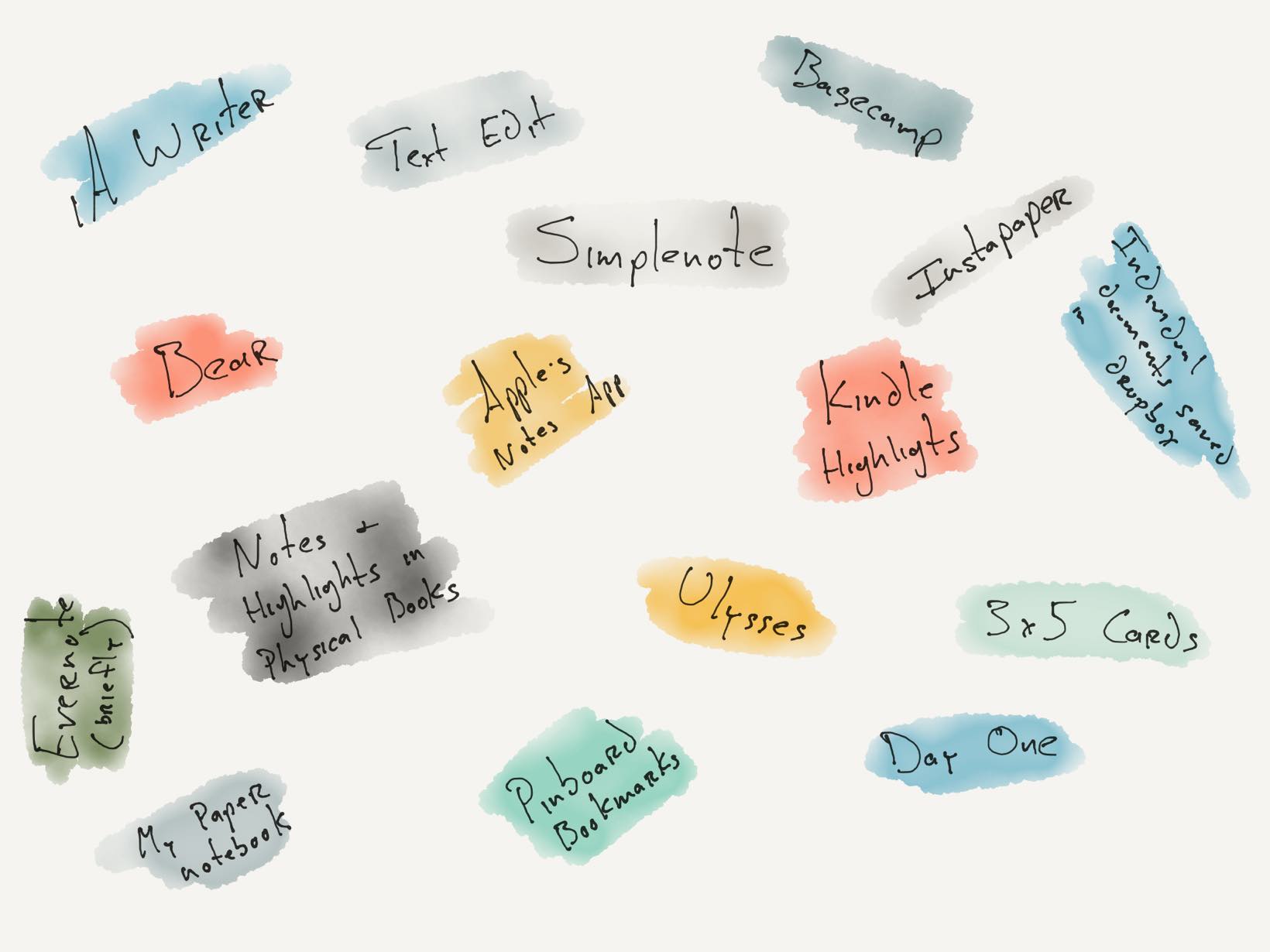 Stuff was everywhere!
As you can see, there were too many note-taking locations. Half the time I didn't know which one to use.
Ideas went wherever I happened to jot them down.
Notes from books I read stayed in the books.
Articles I was writing were saved to whichever writing app I happened to be using that day (could have been iA Writer, Byword, Simplenote, Bear, or whatever else).
This scattered note-taking system was frustrating. It lacked structure and it was super inefficient.
What I needed was a central spot to capture all my thoughts, ideas, notes, and inspiration.
Now, I had known about Ulysses for a while, and had even used it here and there. My impression of Ulysses was that it was just another minimalist writing app like all the others. I viewed it as merely part of the pile of writing apps I had at my disposal.
But then, one day in early 2017, I put everything into Ulysses...
Why? Because I'd seen how someone else was using Ulysses. I discovered new things about how I could organize and structure all my notes, ideas, and writing work. It was liberating, and I haven't looked back.
Stop losing ideas and wasting time.
How many ideas and notes have you lost track of? Or how often do you sit down to write, but just don't know where to start?
Ulysses is the central spot for where I store all my ideas, quotes, inspiration, writing, and research notes. It is also where I actually do all my writing because underneath all that power is a simple and easy-to-use writing app.
Ulysses makes it easy to find and organize all my stuff. This app makes it so simple to go from scattered to structured, and from cluttered to organized.
Having a place for everything, it turns out, is incredibly productive. And when it comes to your writing and your thoughts, you'll also find it brings about more inspiration and motivation...
I would love to help you get there, too.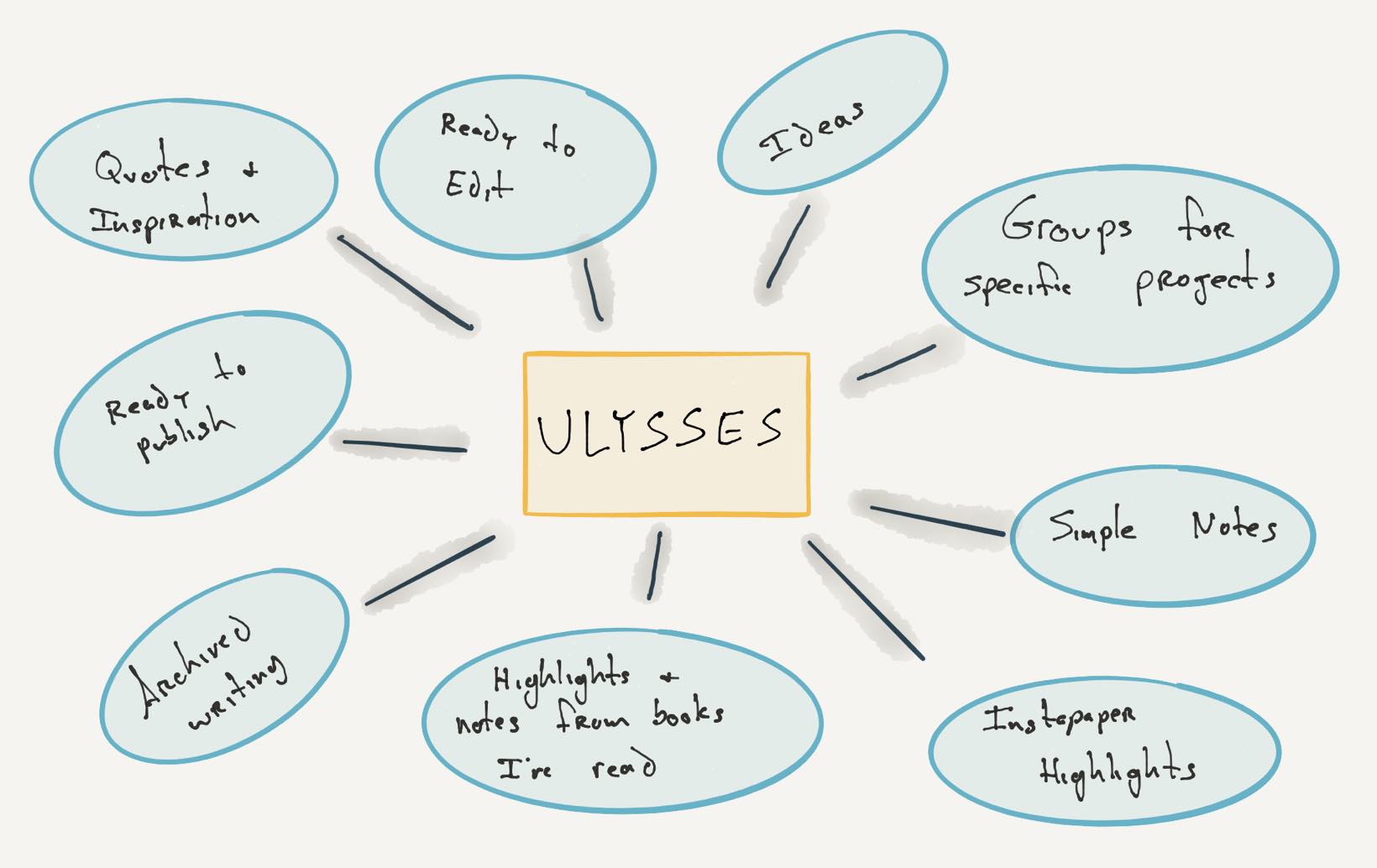 You deserve to be free to focus on your ideas, your notes, your research, and your writing.
You shouldn't be fumbling around, trying to remember which app or folder or even which device has that one thing you were working on the other day.
Ulysses is the best app for your writing, researching, note-taking, and ideas.
And our Learn Ulysses course will help you take full advantage of this award-winning app so you can get on top of things and be more productive.