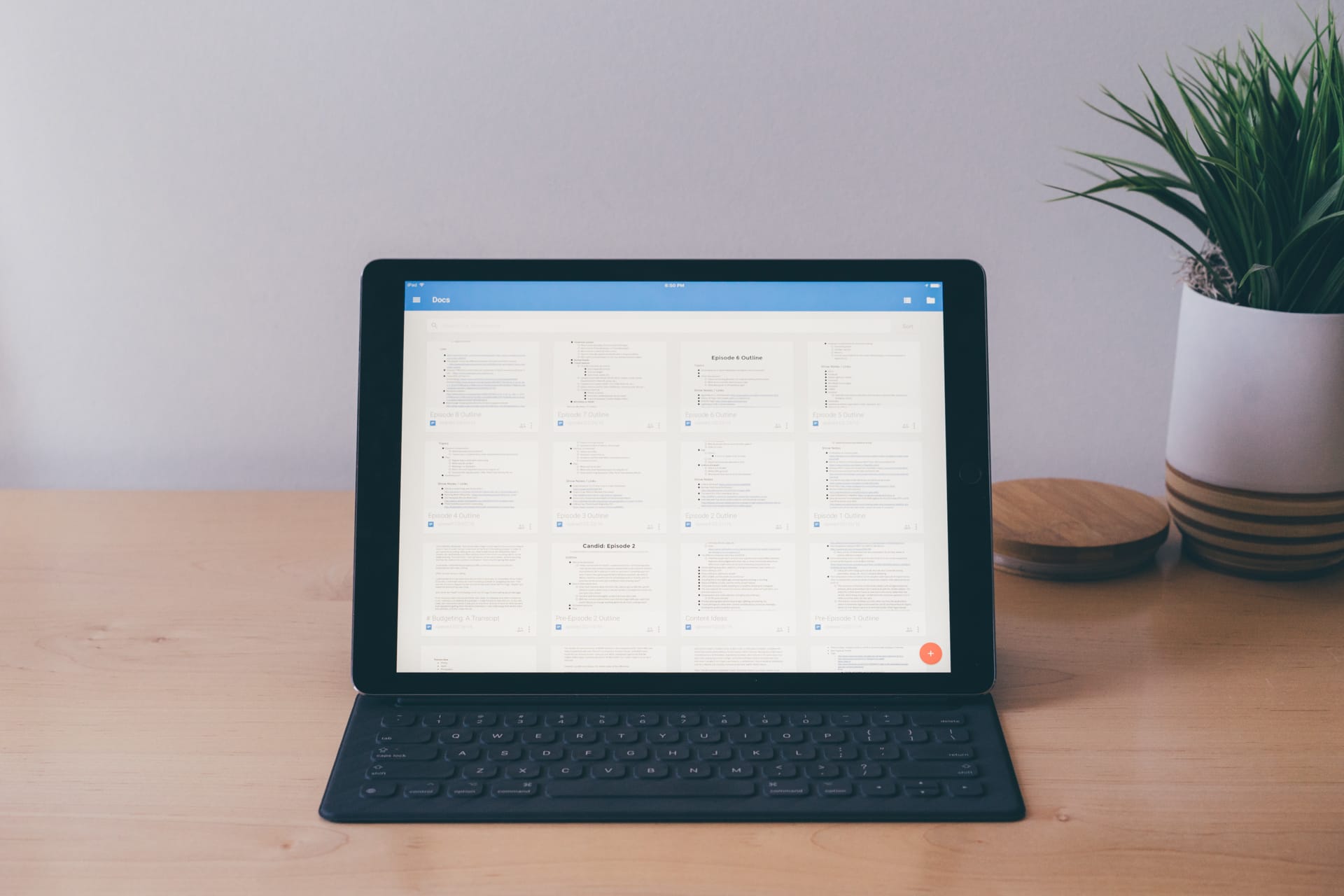 The best online, collaborative document editing suite
Google Docs
March 21, 2017
I'm getting a bit older, but technology seems to have grown leaps and bounds since I was in school. I started college in 2003, and online document editing was a flash drive with a whopping 128 MB of space that cost $70. Flash forward to 2016, and we have a wealth of options for online document editing.
I basically have two types of documents: Ones that I only work on locally that get written in Byword in Markdown, and the documents I create online that will be shared with others. Even after trying multiple options, I still come back to Google Docs. Is it perfect? No, but none of them are. What it brings to the table is the right balance of simplicity, ease of sharing, and universal access. Microsoft has come a long way with mobile apps, but I thinks that the web versions are trying too hard to recreate the desktop interface.
---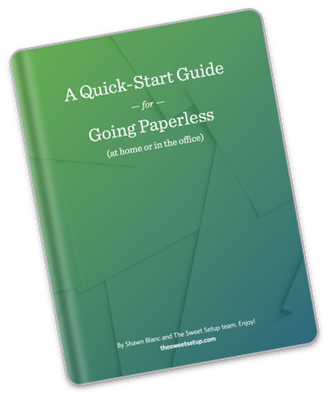 The Paperless Cheatsheet
Get your copy of this free quick-start guide to going paperless. From apps to scanners, discover everything you need to go paperless at home or the office.
---
Web First
While doing the research for this article, I realized that web apps are basically available in 2 flavors. There are apps that try to mimic a desktop app, and there are native apps for the web. For example, iCloud's online email interface is trying to mimic a desktop mail app, and it's not good. Gmail is web-first and plays by the rules of the web. As such, it offers a much better user experience.
Criteria
When it comes to picking the best tool for online document editing, here is the criteria we considered:
Design
Design isn't just how it looks, but also how it feels. As a novice user, is it easy to navigate? When it comes to editing controls, does it make sense to newcomers, but does it also provide power to experienced users?
Ease of use
As a collection of files grows, can users still find their documents? When it comes to sharing documents, is it a simple process? Are accounts required to view and/or edit on the platform?
Mobile apps
Mobile isn't an afterthought for many of us — it's a way of life. Even for someone who isn't an iOS-only user, mobile access is a must-have.
Offline access
While offline access is less important in the age of LTE-connected phones with tethering, it's still a nice option to have. If you are getting on a plane for nine hours, do you have the option to still work on files and have those changes synchronized when you're back online? What happens if someone else works on that same document while you are offline?
Group collaboration & sync resolution
Collaboration should be seamless in 2016. Conflict resolution should be simple and nearly invisible.
The Winner: Google Docs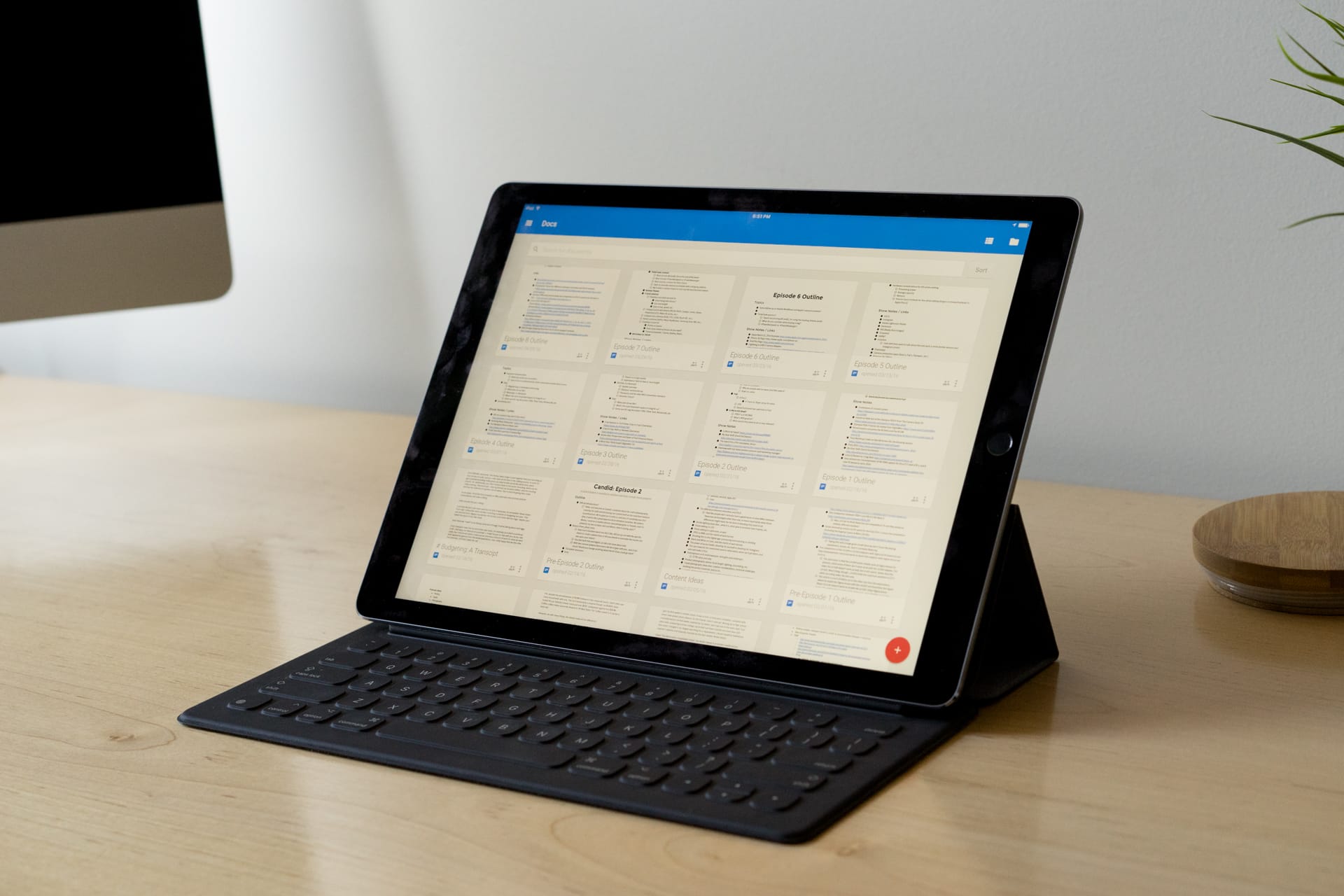 Google Docs, in some ways, is the new Microsoft Word; it's the de facto document tool for a lot of people. Google accounts are everywhere, including in a lot of schools.
Google Docs was the leader a few years ago, and it still is today when it comes to overall design, ease-of-use, mobile apps, offline access, and collaboration. Microsoft is fast on their heels with robust (and better in some ways) mobile apps, but Google Docs is still a better overall platform for online document editing.
Design
The best web apps are the ones that look and act like web apps.

— Bradley Chambers (@bradleychambers) March 17, 2016
Google had a head start on everyone here. They were always an online document editor. They've never had a local file system to handle or OS interface change to mimic. We've just recently passed the ten year anniversary of the release of Google docs, and a lot has changed in that time period. This was pre-mobile. This was just on the cusp of Web 2.0 and the rise of web services. I'm a big believer that web apps should look like web apps, and desktop apps should look like desktop apps. Google Docs doesn't try to mimic OS X or Windows inside the browser. It's simpler than Office 365, but it works.
Ease of Use
As I mentioned before, Google Docs was always an online editor. As Web 2.0 took off and users flocked to web services over local applications, Google Docs was there. As schools looked for easy collaboration, Google Docs was there. As great as some of the other solutions have been, when it comes to a non-power user wanting to use online document editing, Google is still the fastest and easiest way to get started. You launch the website, and you are presented with just the right combination of a simple canvas with your most-used word-processing features. I've often said that Google Docs has 75% of the features of Microsoft Word, but probably 100% of the ones you actually use.
If you aren't familiar with how Google's ecosystem of productivity apps works, I'll give you a quick rundown. Google Drive is a Dropbox-type service in that it can be a folder on your Mac or PC that syncs to the cloud. You can add any file type, and it will sync. You get 15 GB free, or you can pay to receive 100 GB for $1.99/month or 1 TB for $9.99/month. On the web, Google Drive acts as a centralized place for all of your Google Docs, Spreadsheets, Presentations, and Forms. You can organize them into folders, modify sharing settings, and much more.
Mobile apps
Google's iOS apps — specifically the Drive family of products — have lagged behind what I would expect from the company. They were months behind supporting iOS 9 features and the iPad Pro's larger screen. Google's iOS apps are not as good as they used to be, but they're still functional.
If you are 100% on iOS, Google apps will feel a bit dated and behind the curve. With that being said, they still work. You can download items offline. You can also edit at the same time as someone else. Do they need attention? Sure, but they're still pretty good.
Google currently makes several applications as part of their mobile suite. Google Docs is the word processor, Google Sheets is the spreadsheet tool, Google Slides handles presentations, and Google Drive is the file system that holds it all together.
Offline access
While a connected life has become the norm, there are still times when you need offline access. Even as a dedicated web app, Google Drive supports offline access for desktop and mobile. This is something that wasn't available in the early days, but Google added it over time.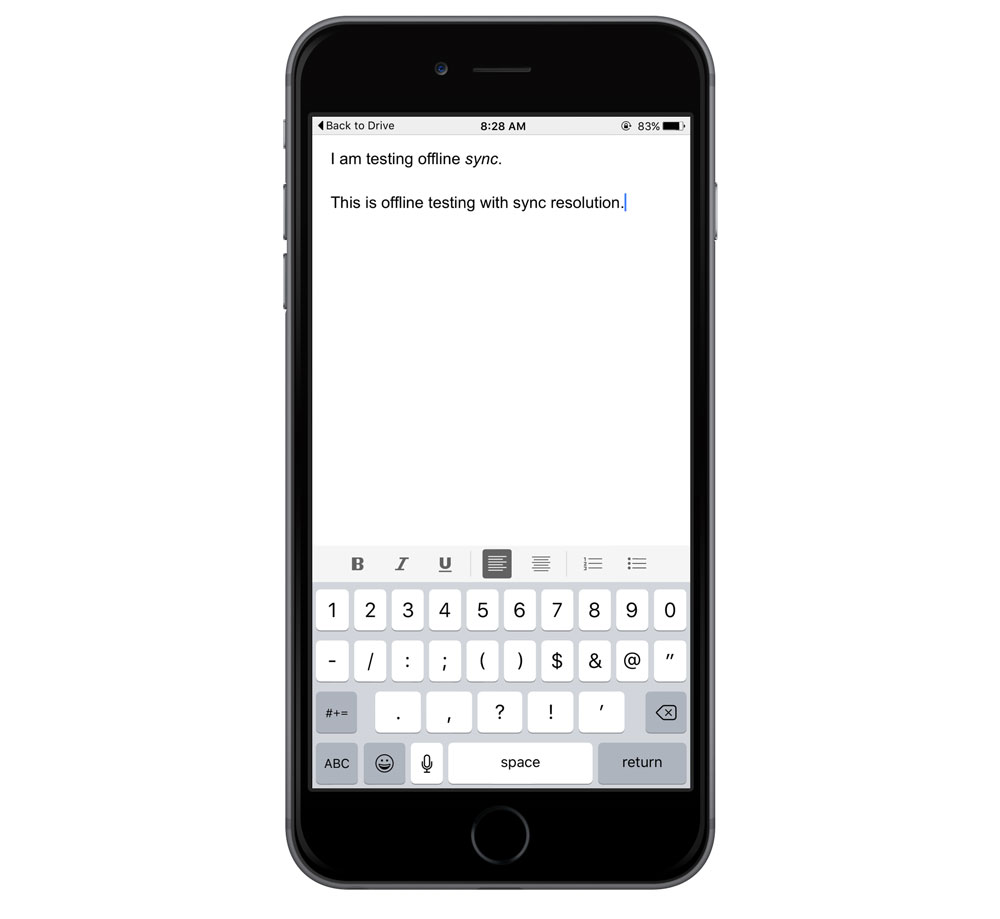 Group collaboration & sync resolution
Google has always done collaboration well. In the early days, this was why you used it. By living online only, Google Docs has always excelled at simultaneous communications. When my school was rolling out Google Apps for Education back in 2010, one of my pitches was that someone could be in Africa and edit the same document as someone in America.
According to Google, a single file can be shared with up to 200 email addresses. If you need more than 200, there are public options that will allow you to generate a link. 50 people can be editing the same document simultaneously, but more can view it. If you find yourself needing to share a document with a large number, you can make the document accessible with a link (no sign in required). This is also a handy way to share the document when you aren't sure what a person's Google account is (or if they even have one).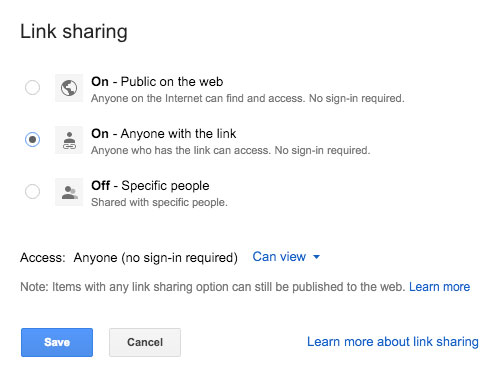 It's also important to note that Google accounts are pretty popular. With Gmail being one of the most popular email platforms in the world, it's likely that most people you are collaborating with at least have a Google account even if they don't use it every day. I personally use iCloud for mail, contacts, and calendars, but I use Google Drive for a lot of file management. I have Microsoft Office installed on my Mac (the current version for Mac is pretty good!), but I rarely create anything new in it. I generally use it as a stop-gap file for exporting documents to PDF, pasting items into Excel, etc. When I have a new project that I need start on for work, I start it in Google Docs. I know that at some point, I'll likely need to share it, and Google makes that simple.
Sync resolution is handled gracefully in Google Docs. It really will only occur if you edit a document offline while someone else edits the live version. Google also offers access to previous versions of files:
After 30 days, anything over 100 versions (per document) will be automatically deleted. If you've marked a version as "Keep forever", we won't delete it but you won't be able to keep more than 200 versions (per document).
During my testing, conflict resolution was handled gracefully. It merged each local change in a way that made sense to both parties. When I deleted something while offline, but made a style change to the document online, it was eventually deleted as the offline client came back online and merged its changes. There were no errors or warnings to deal with. The revision history made it easy to see what was deleted, and I could have easily restored it.


Edits made while offline.


Changes made after coming back online.
---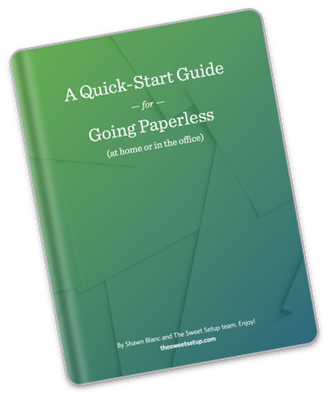 The Paperless Cheatsheet
Get your copy of this free quick-start guide to going paperless. From apps to scanners, discover everything you need to go paperless at home or the office.
---
Runner up: Microsoft Office 365
Microsoft Word has long been the dominant player in document editing. I remember using Word 97 in high school. Through the .doc and .docx transition, Word documents have and will likely be around for decades to come. For the longest time, Microsoft was asleep at the wheel when it came to group collaboration and mobile access, but that's changed recently.
The Office 365 suite was released in late 2011. There are technically two versions of Word on the web: there is Word Online and Word 365. Word Online is free, while Word 365 requires a paid subscription. If you just need basic document editing, the free version will suffice.
My major complaint about Word 365 is that it tries too hard to mimic what Word looks and acts like on the desktop. If you compare Word to Google Docs, you can tell one is built for the web and the other is built to make people feel like they are using Word on the desktop. In fact, when you go to edit a document on the web, it asks if you want to "make quick changes" in the browser or open it in the full version of Word. This makes us wonder if Microsoft views Word 365 as an add-on or a full product.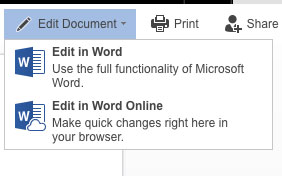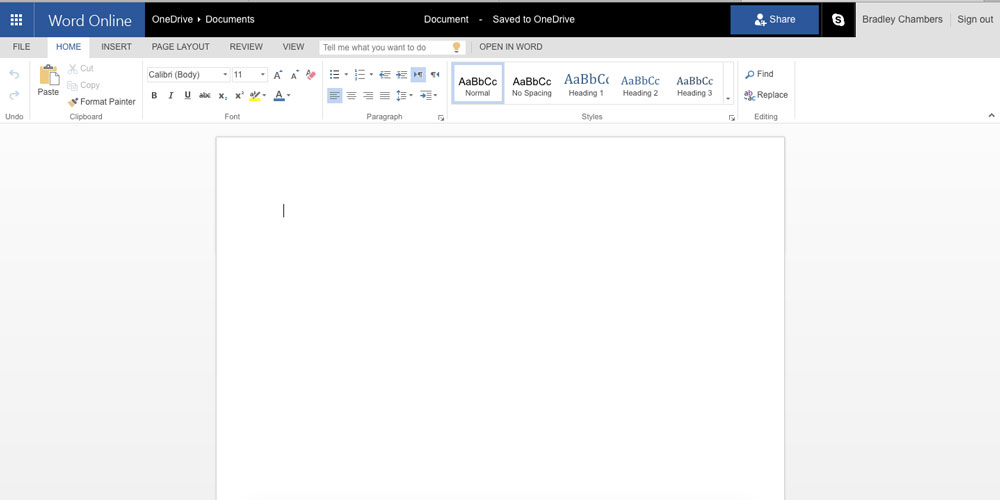 Microsoft Word in the browser


Google Docs for comparison
One really nice addition to Office Online is that it can open/edit files from Dropbox. This means that if you prefer Dropbox (or Box) for file storage, you can still use Office Online and Office mobile apps. It also supports simultaneous editing.
When it comes to iOS, Word was really late to the game. It wasn't released until 2013 (the iPad version didn't appear until 2014), and originally required a paid subscription to use the app. Without a paid subscription, you could only use the apps to view documents.
In late 2014, that changed, and the apps went free. Today, Word for iOS is really good. It supports the iPad Air 2 and iPad Pro iOS 9 features, where Google still does not. It works with multiple cloud storage providers and is a delight to use. I'd almost say that Word on iOS is the best version of Word available anywhere. It's fast, easy to use, and works really well. It also supports collaboration and offline access.
The Others
Pages & iCloud.com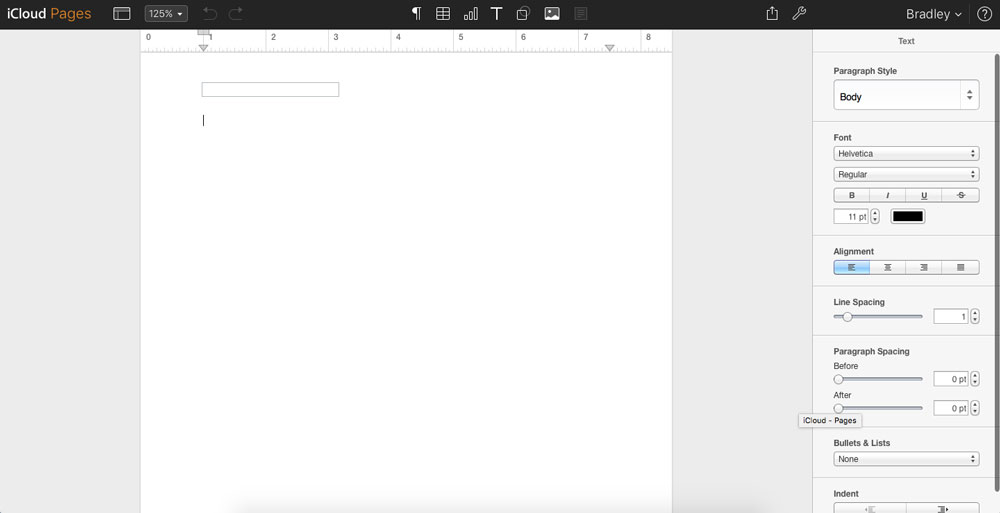 Pages on iCloud.com suffers from many of the complaints I have about Word online. It feels like a desktop app that was ported over to the web. In fact, I dislike most everything about iCloud.com. It feels sluggish in all aspects, but it does offer simultaneous collaboration that works fairly well. The iOS app is good, but I'd place them in second place behind Word. It's free (as long as you are under your 5 GB free plan allocation), so it's hard to complain about it too much.
Everything created in iCloud.com syncs with iCloud Drive, so any other copy of Pages (Mac, iOS) can open and edit it. I wouldn't recommend using the non-web versions of the app if you are doing simultaneous editing, though. When I was editing the document online versus the local app, I saw delays of 15-20 seconds before it would refresh. The local apps just seamlessly updated the changes, but the web interface had to completely reload.
Quip
If you don't pay attention to the Apple technology news scene, you probably haven't heard about Quip. It's a relatively new player in this market.
Google, Microsoft, and Apple automatically get a glance because people are familiar with their other products. Quip is really aimed at companies looking to collaborate. When joining with my iCloud email, it even asked if I really used a @me.com address for work.
I am really not a fan of the interface on the web. It's completely unlike anything I've used in the past. While Microsoft tries to mimic the desktop too much, Quip tries hard to get 100% away from the desktop app look and feel. What you are left with is something that will be confusing for novice users.

On the other hand, Quip on iOS is quite nice. They've done a nice job making it feel right at home for iOS users. After spending some time with the iOS app, it almost feels like the web app is just a blown-up version of the iOS app.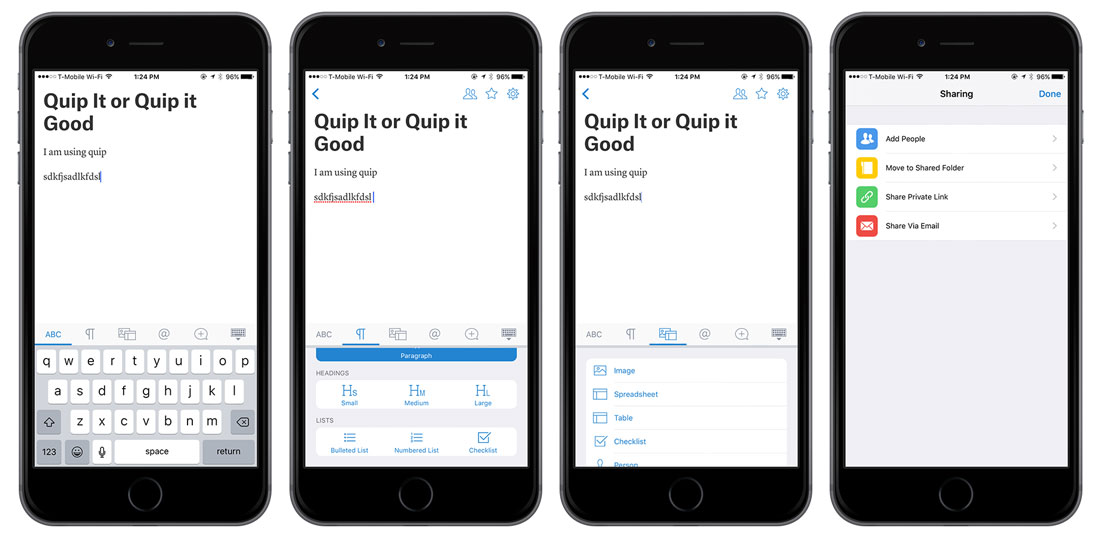 The Mac app is a nice bonus if you want a local app, and it syncs in real time like the web version.
Quip is free for personal use, and they offer team/business plans as well. Team plans include unlimited revision history, unlimited message archiving, and ten person guest support. It's $10/mo for 1-10 people and $40/mo for 11-20 people. Business plans start at $12 per user and adds unlimited guest and enterprise level security features.
Draft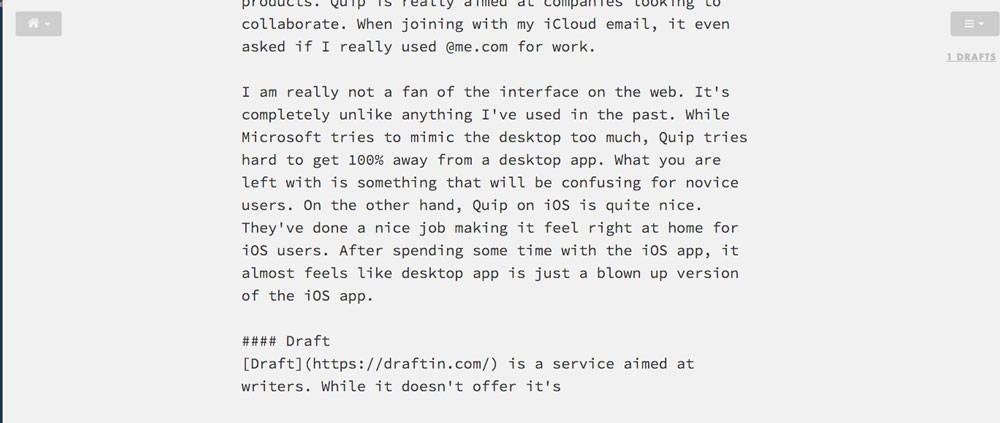 Draft is a service aimed at writers. While it doesn't offer its own cloud service, it can sync with the popular ones you are probably already using. I would equate Draft to an online version of Byword more than Google Docs or Word, though. It's not a service for casual collaboration. One neat feature it does have is the ability to submit your work to professional copy editors (for a fee). Draft offers an offline mode on the web interface, but also lacks native iOS apps.
Conclusion
Despite the shortcomings in its iOS apps, Google Docs is still the best online, collaborative document editor. Word has come a long way, and Microsoft is shipping great iOS apps. When it comes to the right combination of power and simplicity, Google still takes the lead. When it comes to needing an easy way to share a document with someone, Google is still the standard choice for me and most people I work with. The fact that they were always a web-first platform has given them a head start in the interface and syncing technology. There will likely never be a Google Docs app for Mac or PC, and that is one of the reasons they are best.
---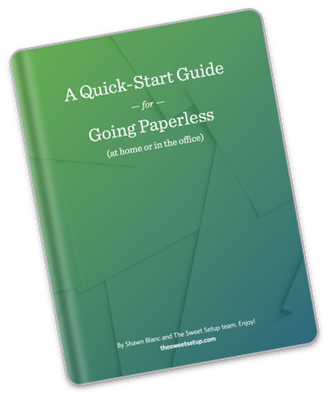 The Paperless Cheatsheet
Get your copy of this free quick-start guide to going paperless. From apps to scanners, discover everything you need to go paperless at home or the office.
---
$0
Google Docs is the best online, collaborative document editing suite because it's dependable, easy to use, and easy to share with others.
App Store

$0