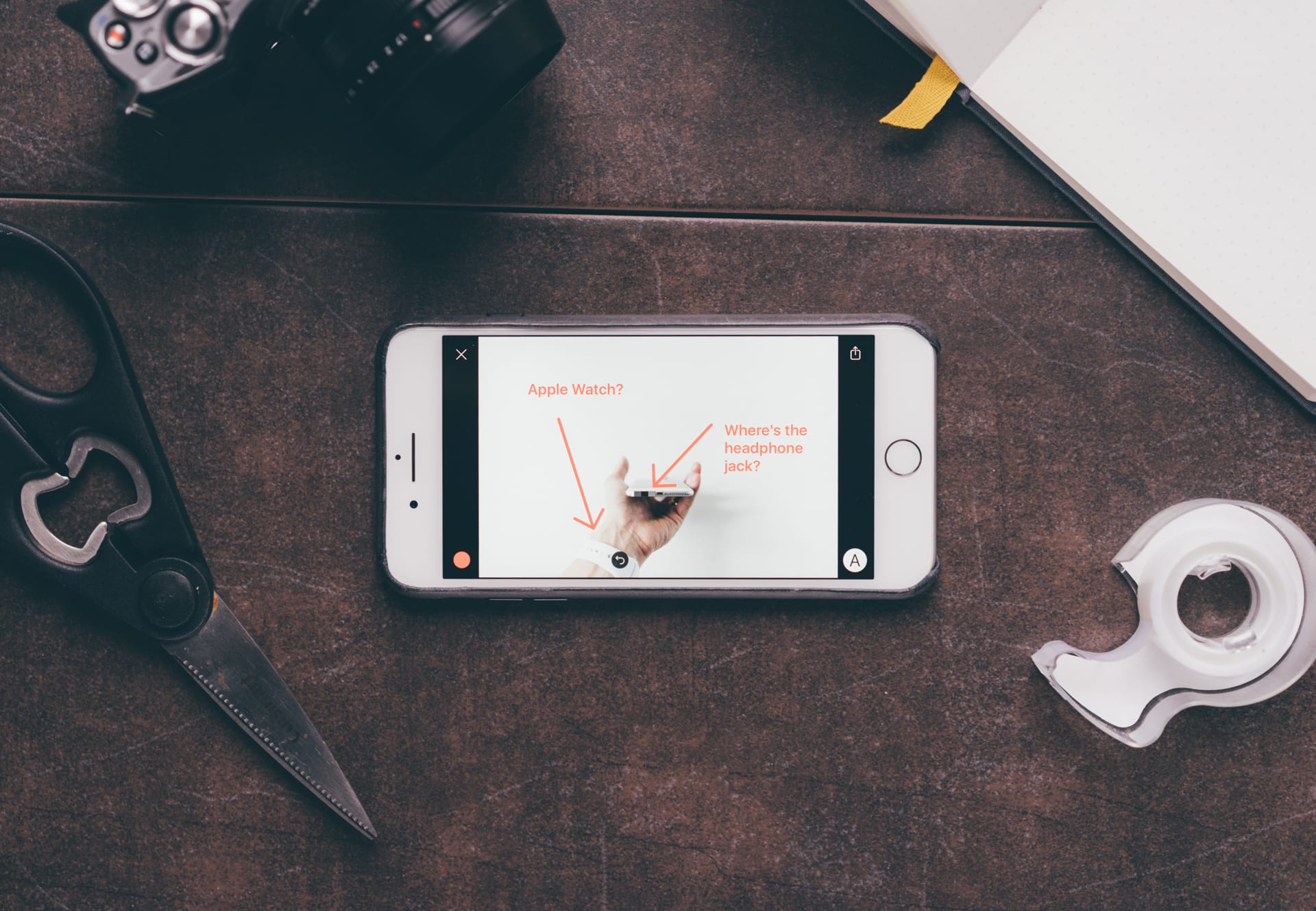 The best iOS app for annotating images
Annotable
May 21, 2017
When I was a kid, my family would drive to Florida almost every year for vacation. On the drive down from New York, there was one tradition that my father made sure we did every time: eat at Denny's, a chain of family diners that he grew up with.
One memory I recall was that my father would always joke around with us and the waiter about how he loved the Denny's menu because almost all of the items were pictured and he could just order by grunting like a caveman and pointing to what looked the most appetizing to him.
In a similar way, that is what markup apps are trying to accomplish. They give you the ability to highlight something without having to explain it in extensive detail.
A markup app can be used in many different ways, like showing design changes, pointing out something funny to your friends, or using it as an educational tool.1
With Apple integrating markup even further within its mobile operating system, it's clear that this is an essential tool to have available. We've tested a folder full of options and it became clear that Annotable is the best markup app for iOS.
---
---
Considerations
We like to review apps based on a set of criteria that we think an app in this category should have. Then, while testing, we use these criteria as a guideline for choosing the winner. The following became our guidelines for this review:
Design and Ease of Use – A markup app isn't a type of app that you want to spend a lot of time in. Its purpose is to quickly get to your photos and screenshots so that you can mark them up to your liking and then save or share. When testing each contender, we were looking for an app that felt natural to use on first launch and had tools that are easy to get to and switch between.
Tools – It's all about the tools. Can it point, circle, highlight, type, and free draw? We know that each app will have a certain set of core tools in common, but we are also looking for features that will set our winner apart from the rest.
Cloud-Aware – iOS has become very cloud-friendly. Whether it's Apple's own iCloud Drive offering or a share sheet that allows you to transfer files to services like Dropbox and OneDrive, this markup app should be cloud-friendly and play nice with other apps.
Universal – Although it isn't a must-have, our winner (ideally) is universal so that we can take advantage of the larger screen when using an iPad.
Simple and Advanced
Annotable appeals to a wide range of users. The free version includes the majority of available tools and seven default colors, but more advanced features — and more colors — are just a tap away (through in-app purchases).
Annotable's business model is very reasonable. The paid tools, colors, and styles can be purchased individually, but you can also purchase them as a complete set for a discounted price.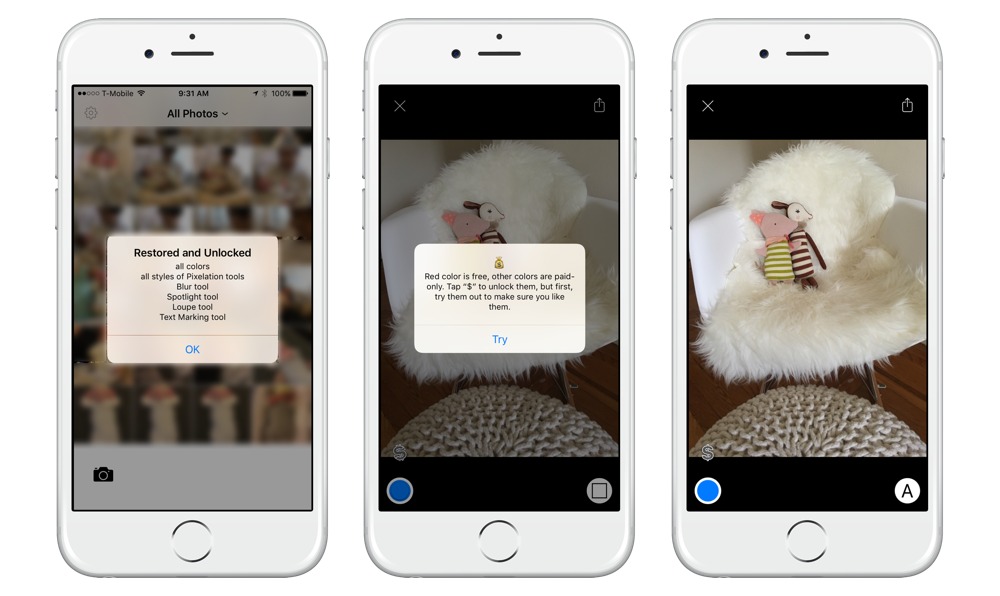 Inside the App
Annotable conveniently launches directly into the photo picker. When scrolling through your photos, the app features a jump-to-bottom button, which is a nice way to get back to your most recent photos. In the bottom right corner of the picker is a camera button in case you want to take a photo within the app.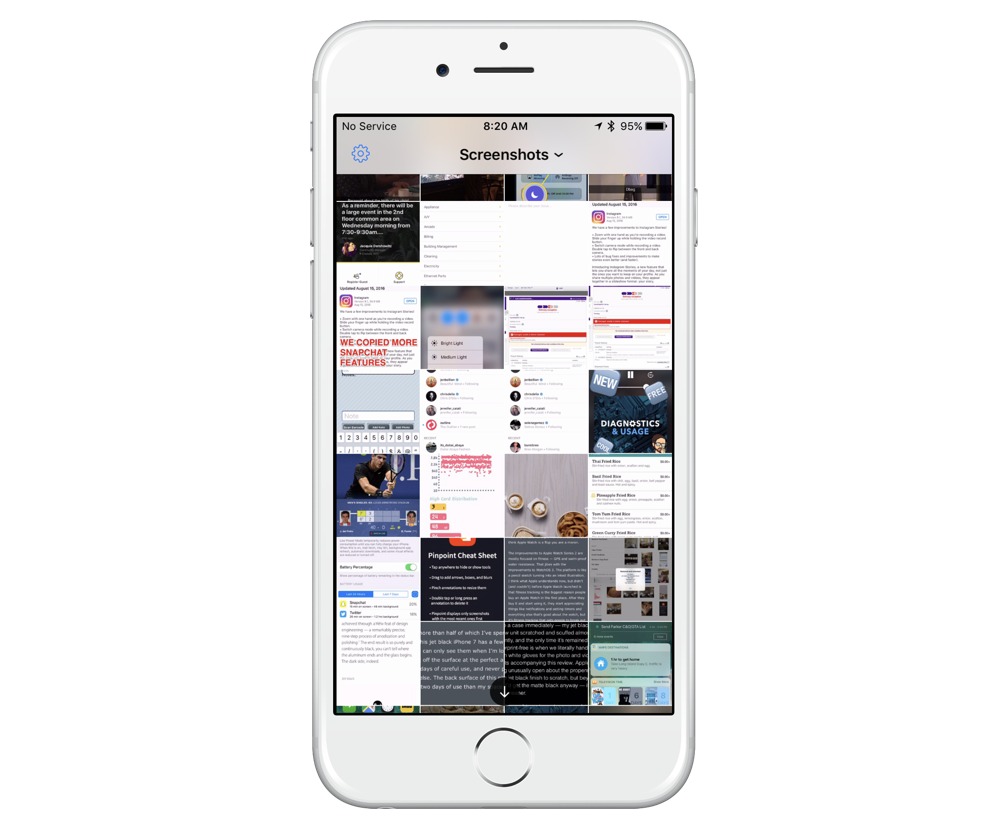 Once a photo is selected, four different icons are overlaid in each corner of your screen. An "X" to back out to the photo picker, a share icon, tools button, and color/style picker.
Sharing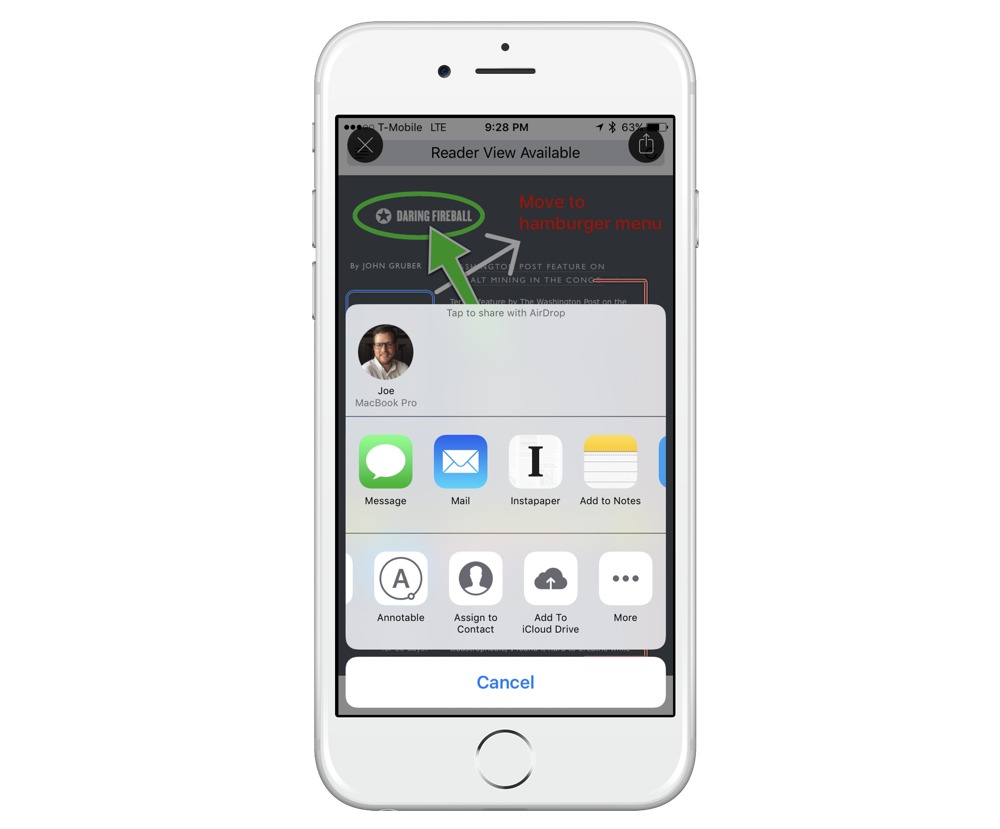 The share icon brings up the standard iOS share sheet that allows you to save to iCloud Drive, share to social media, or send to other services. But, what's more interesting is that you can add Annotable to your share sheet so that if you are viewing a photo outside of the app, it will allow you to mark up the photo from the other app in which you are viewing the photo.
Annotable is also built into Photos on iOS when editing a photo via the app's extension.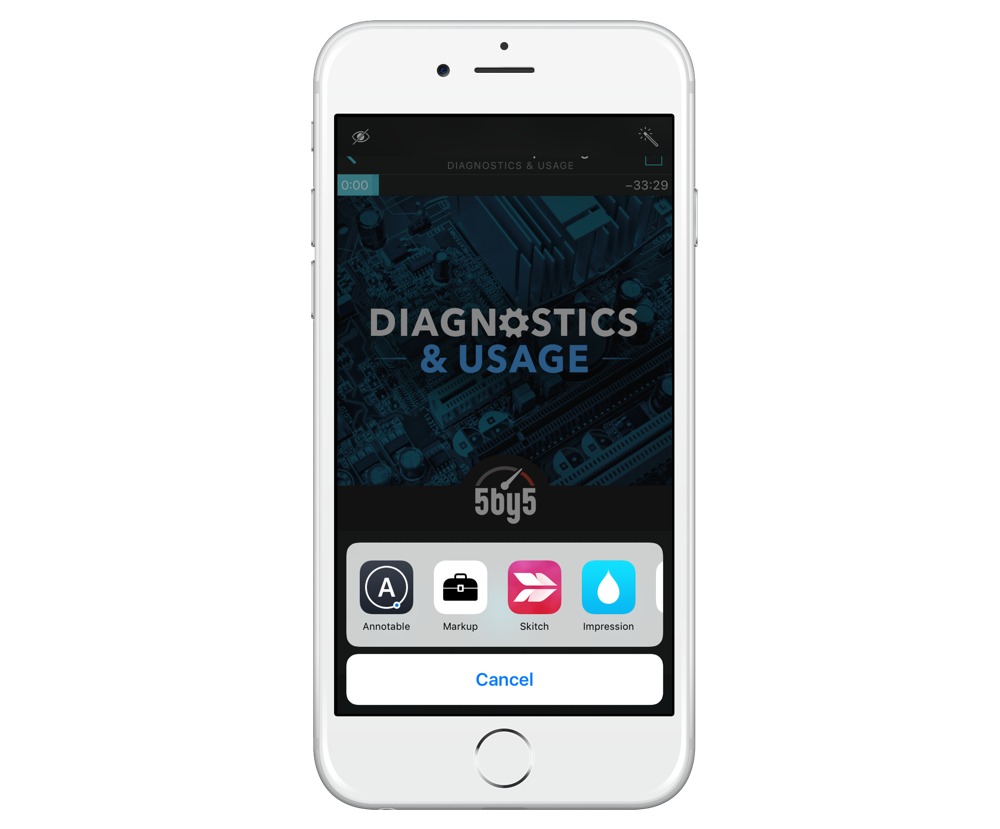 Tools
Annotable's tools are why you buy the app. Some are common amongst its competitors while others are unique and powerful. Tapping the tools button in the bottom right corner will bring up a condensed menu of your tools to choose from. If you long press that button, it expands to show you all of your tool options.
Long-pressing also exposes a setting cog that you can use to fully cutomize what you want to see in the condensed menu. This a great feature if you are someone who only uses a few go-to tools and wants a cleaner user experience.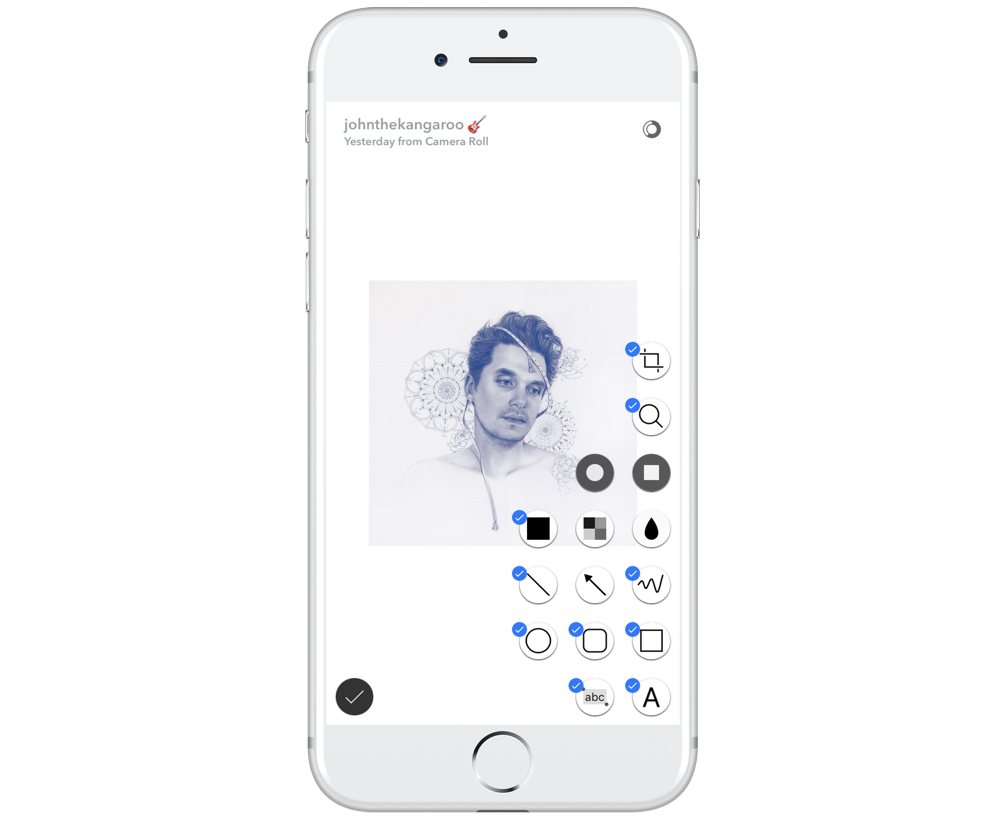 Navigating the interface is fast and adjusting your objects is effortless.
Picker
The picker located in the bottom left corner adapts based on the tool you have chosen. For tools like text and arrow, the picker lets you adjust size, style, and color. For tools like blur and pixelation, the picker offers up variations of the tool.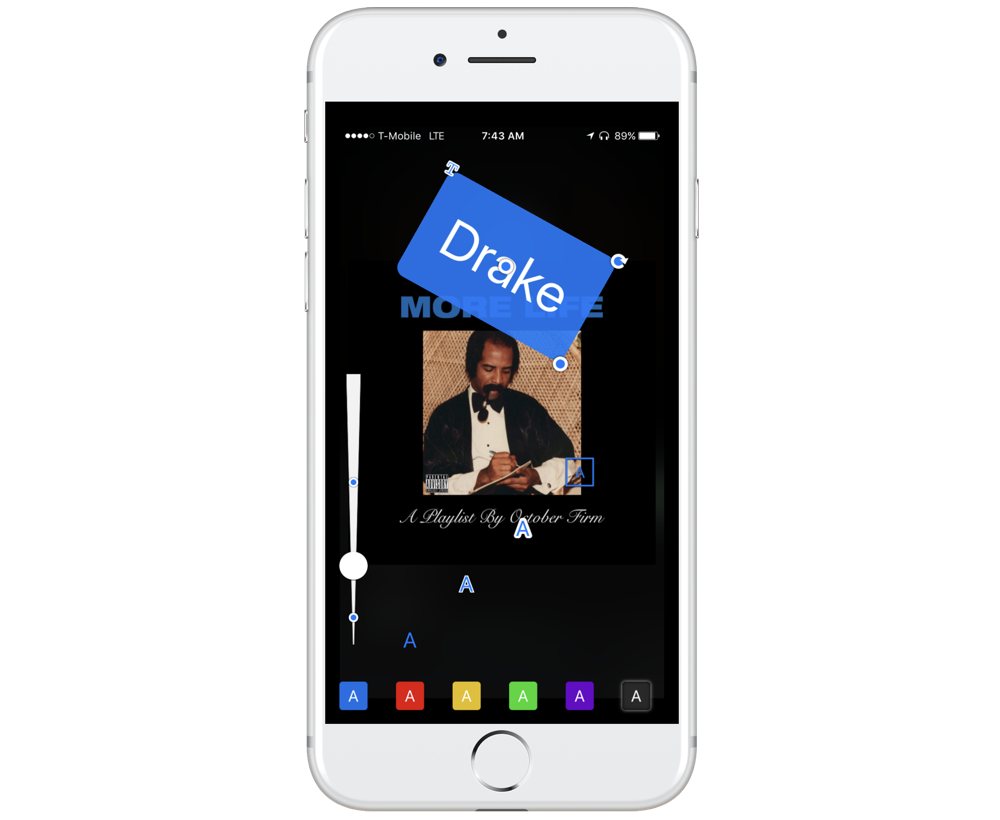 Adjusting the size of text or the width of your object is simple using the slider provided.
Usual Suspects
Annotable offers a set of ordinary tools you've seen before, like arrows, lines, free drawing, circles, squares, cropping, pixelation, and text.
If you want to change or delete an element after you've added others, simply tap to highlight it and modify it to your liking. The undo and redo functionality is great to have while editing just in case you accidentally delete the perfect object placement.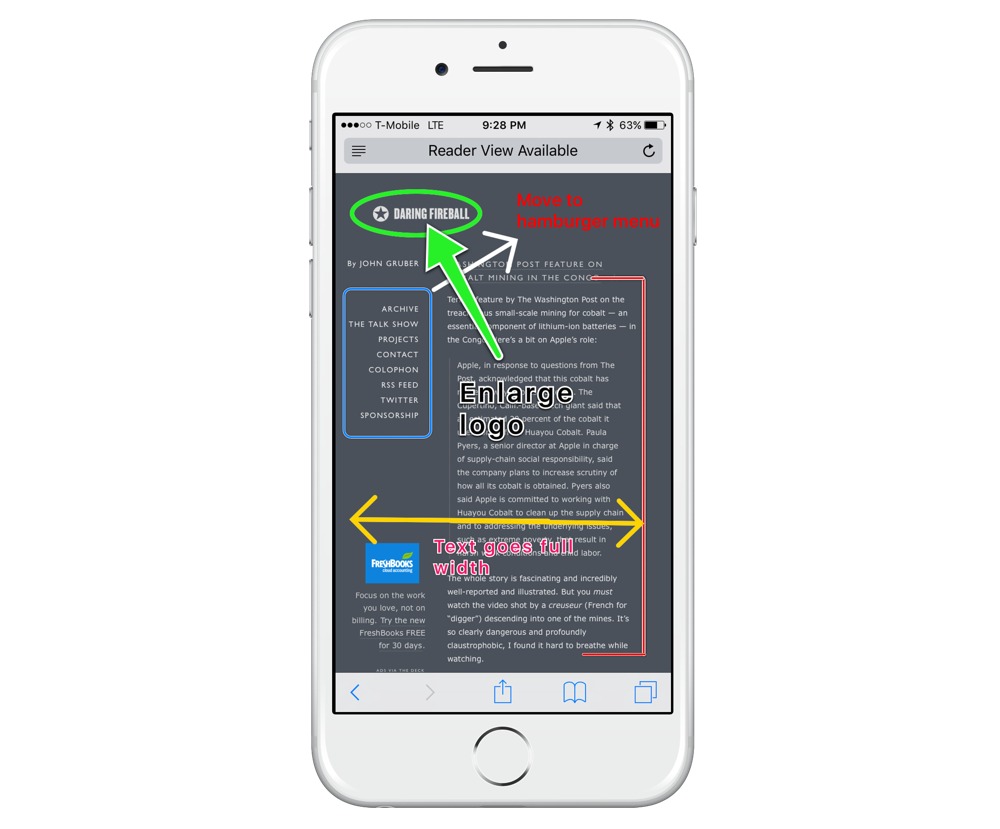 Text
The text tool is robust. You have your choice of over fifty fonts and can style your text in five different ways using the style picker in the bottom left corner.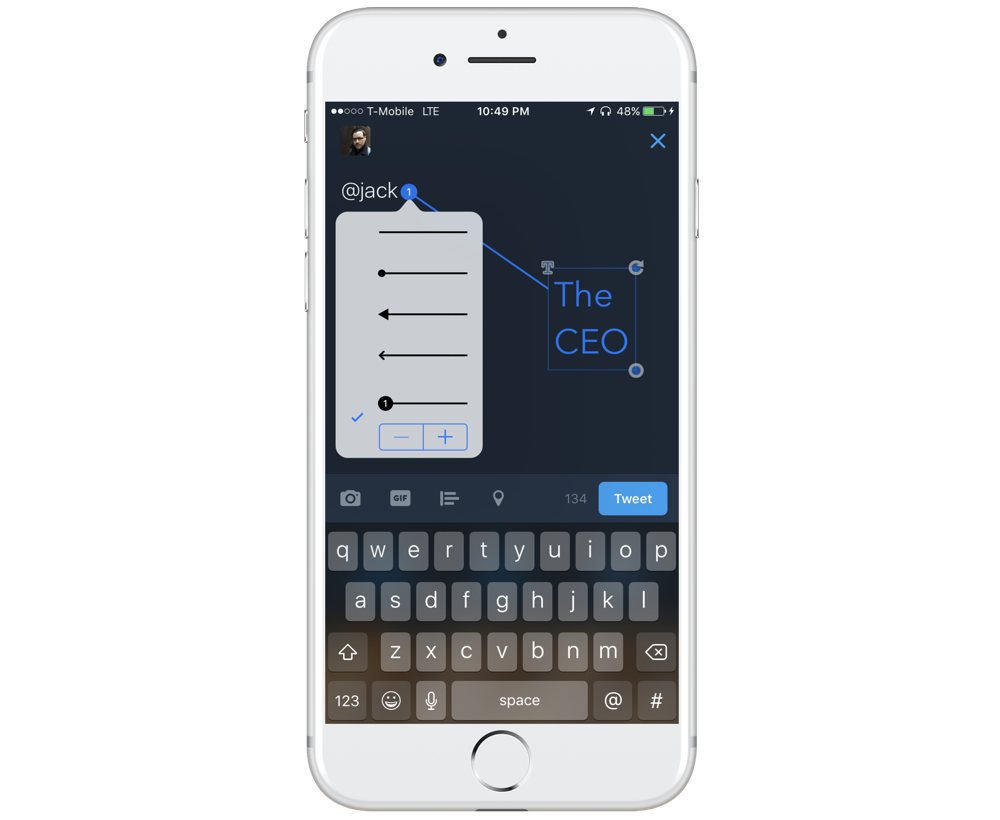 Once you are satisfied with the way your text looks, Annotable offers five pointers to let you better point out what you are describing.
Color Customization
With most of the tools, several color options are available. By default, you have seven colors to choose from, but Annotable takes things much further with its fully customizable color picker.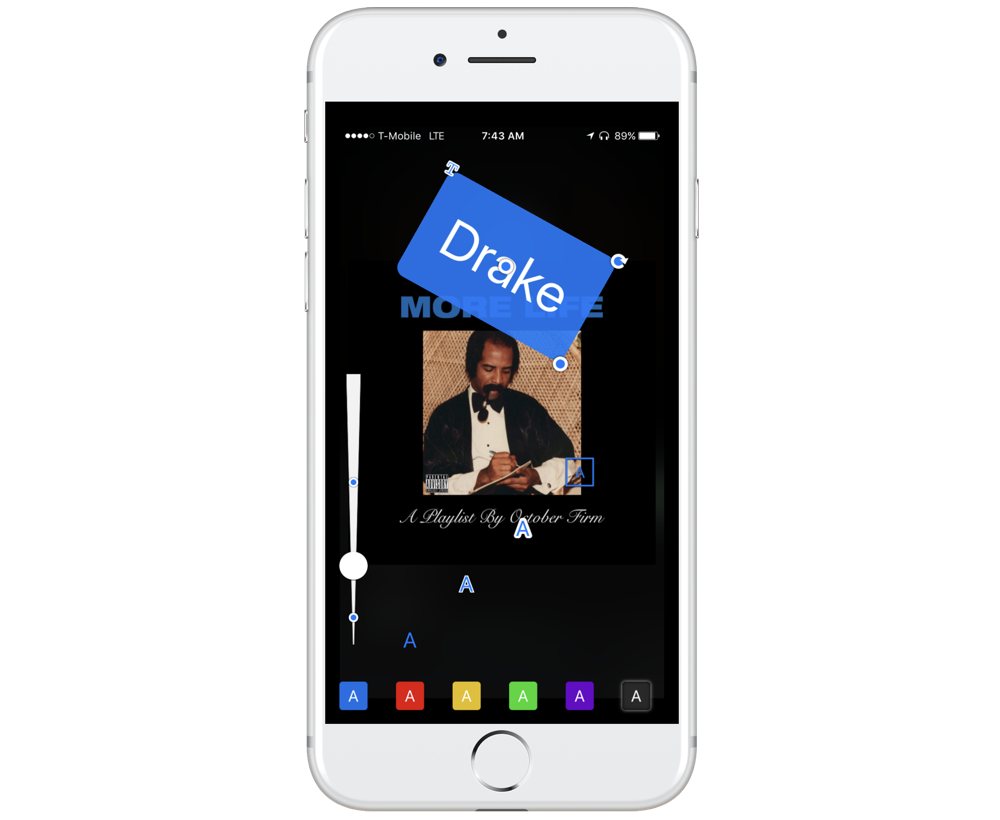 You can reorder the colors to put your favorites first, delete colors that you don't use, and create your own custom colors using RGB or HSB sliders.
Loupe
The loupe tool is very clever. It lets you magnify an item of importance in two different ways. It can zoom at the point of focus in the photo or let you point to what you want to zoom to and have the item magnified elsewhere on the photo. Loupe is great for emphasizing a portion of your photo.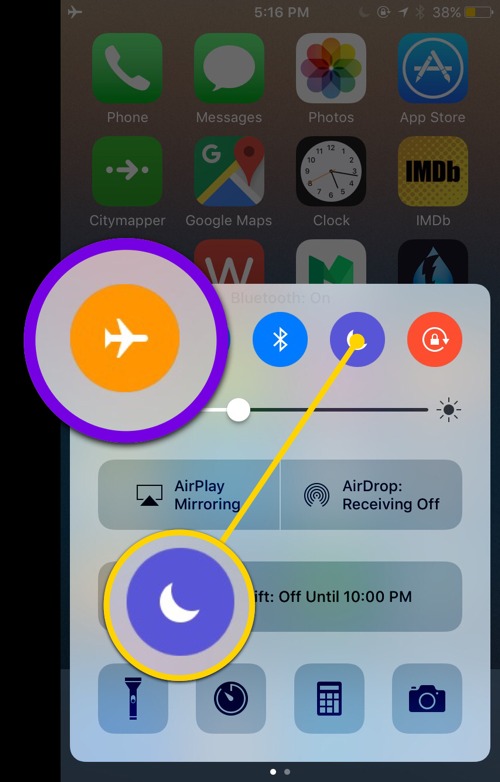 Spotlight
Spotlight is exactly what its name suggests. When using this square or circular tool, everything else is dim while your highlighted area stands out. It's perfect for drawing the viewer's attention to a specific area of the photo.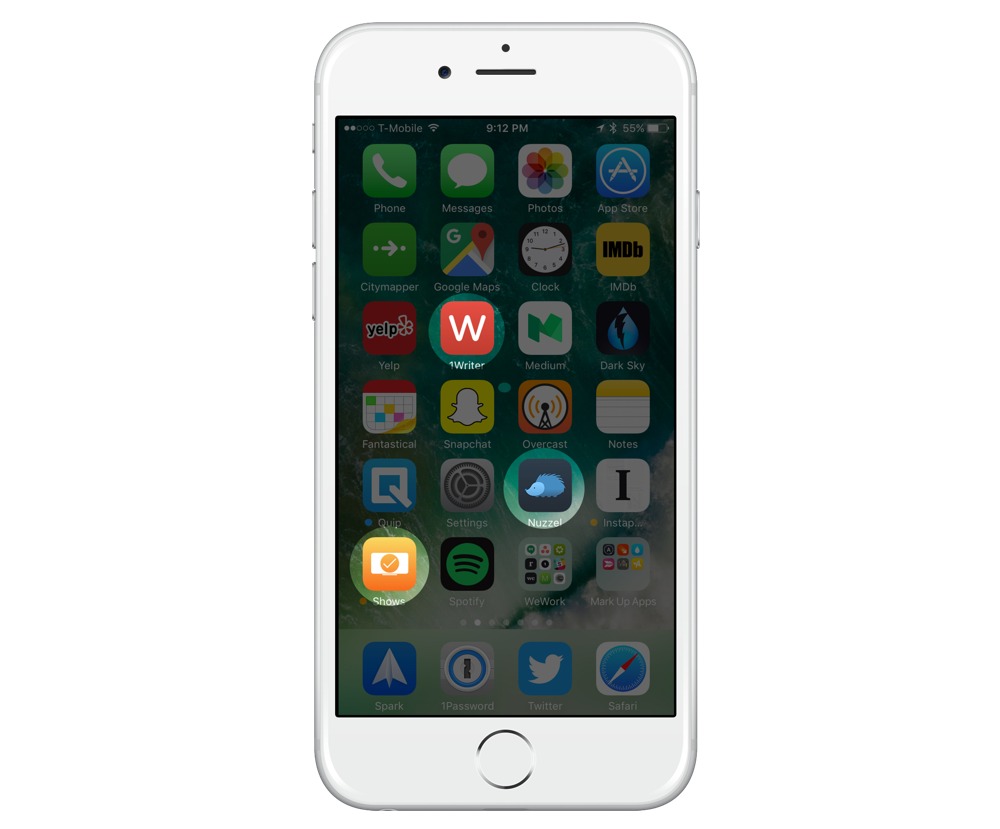 Redaction
Annotable takes redaction to a whole new level. Its blurring, pixelation, and filled rectangle tools cover all the bases. There are four levels of blurring and pixelation, plus three pixelation styles to choose from. From blocking a few words to covering half the photo, Annotable has what you need.
Text Marking
Text marking is another tool that sets Annotable apart from the rest. Annotable smartly recognizes text in your photo or screenshot and allows you to highlight the text in color as if you were working out of a document editor.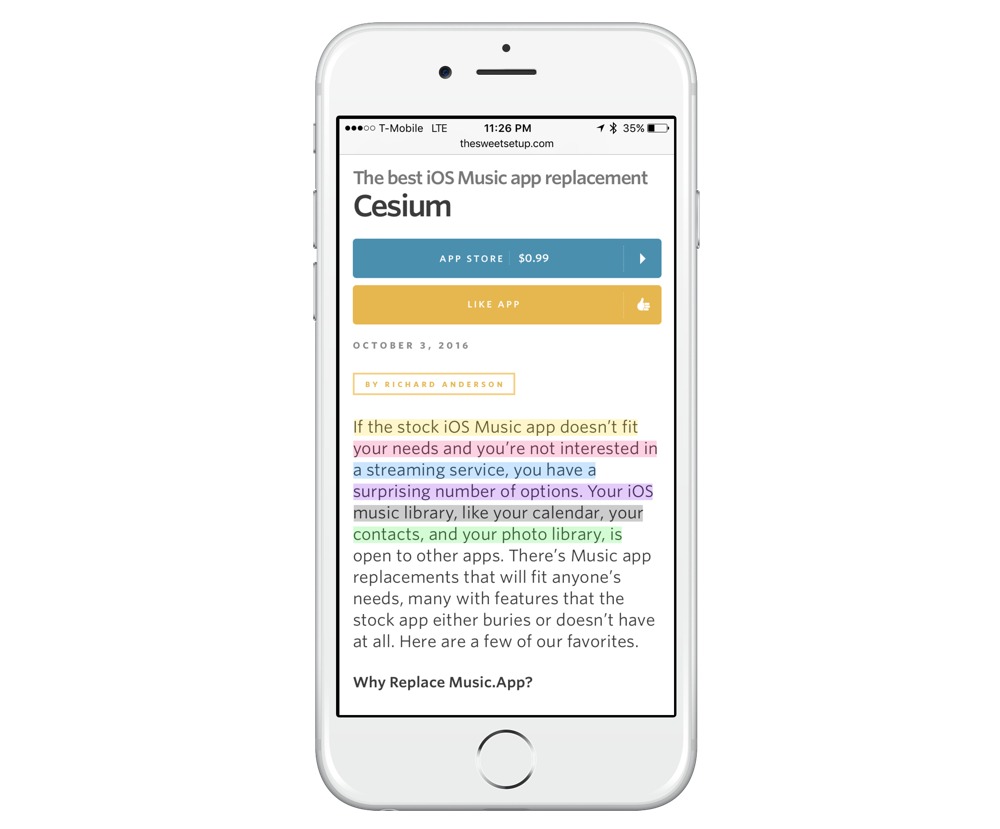 ---
---
Runners Up
While we think Annotable is the ultimate option for marking up images, there are other apps we tested that are noteworthy and could appeal for more basic uses.
Pinpoint
Pinpoint has gone through a number of iterations as it used to be owned by Marco Arment under the name Bugshot. It's free to use with the color red and offers the tools arrow, rounded rectangle, text, and blur. You can unlock all of its colors with a $4.99 in-app-purchase, though we think Annotable offers much more for the money.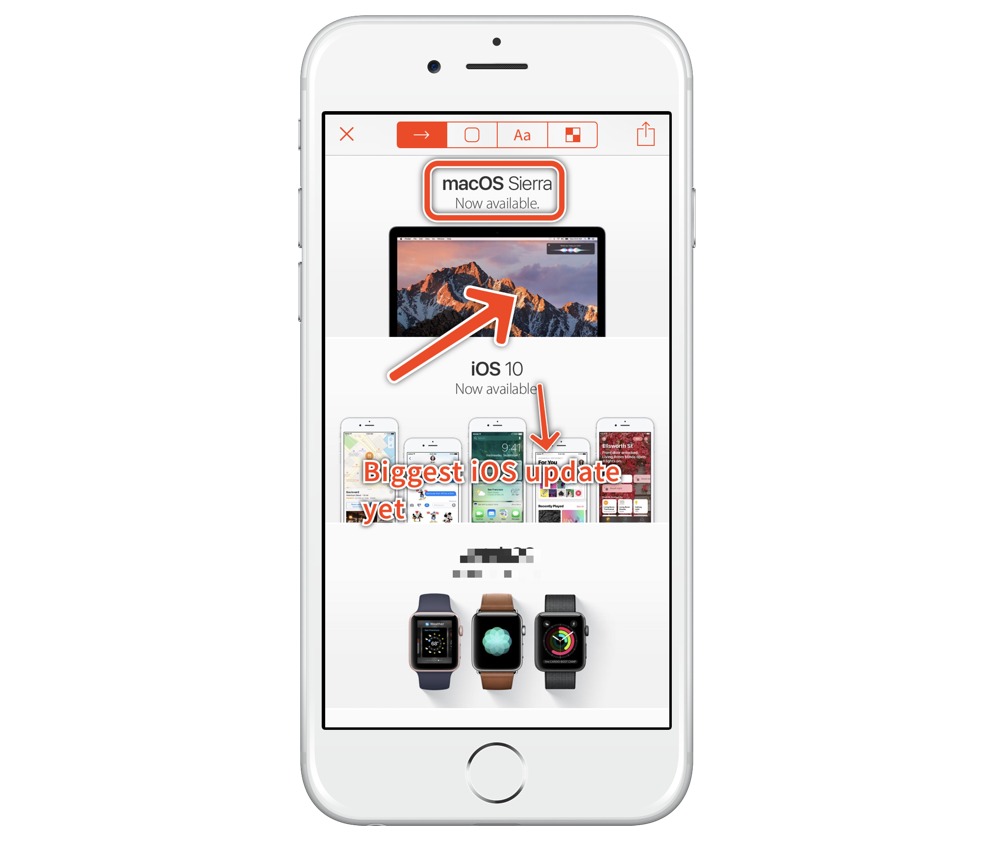 We didn't like that you had to pick the color prior to picking the image, and Pinpoint could also use some more tools like a line and square tool.
Annotate
Annotate is a fun option for marking up images. Its redeeming quality is that you can add emoji stickers. With five pastel colors and a common set of tools, it's a solid free option.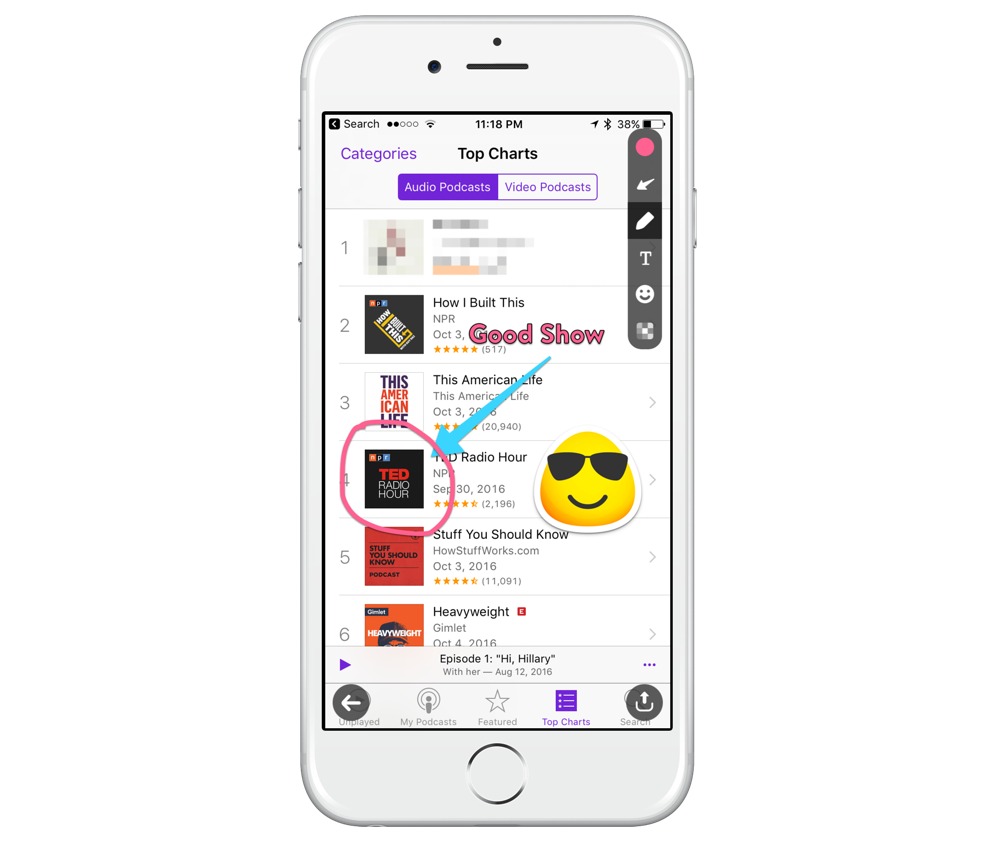 iOS
The iOS markup feature in Photos and Mail is lacking. While it does have a magnifying tool (which not many others have), to get shapes like lines and arrows, you must first hand draw them in hopes that the OS recognizes that it's a shape and suggests it. That being said, those looking for basic markup tools could be satisfied with the built-in offering.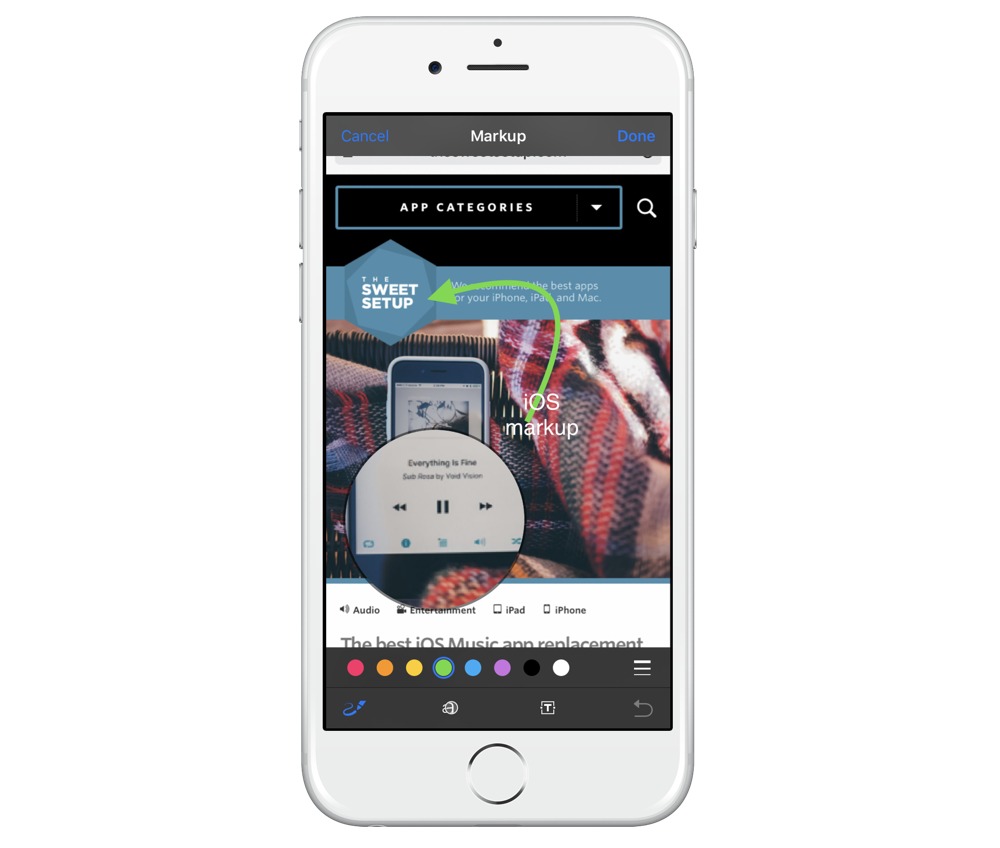 Skitch
It's a real shame that Evernote has dropped support for Skitch because we think that if it was still receiving updates today, it could have the potential to take the top spot. It's still in the App Store and we think it's a worthy mention, but we can't quite recommend it for the long term as it hasn't been updated since 2015.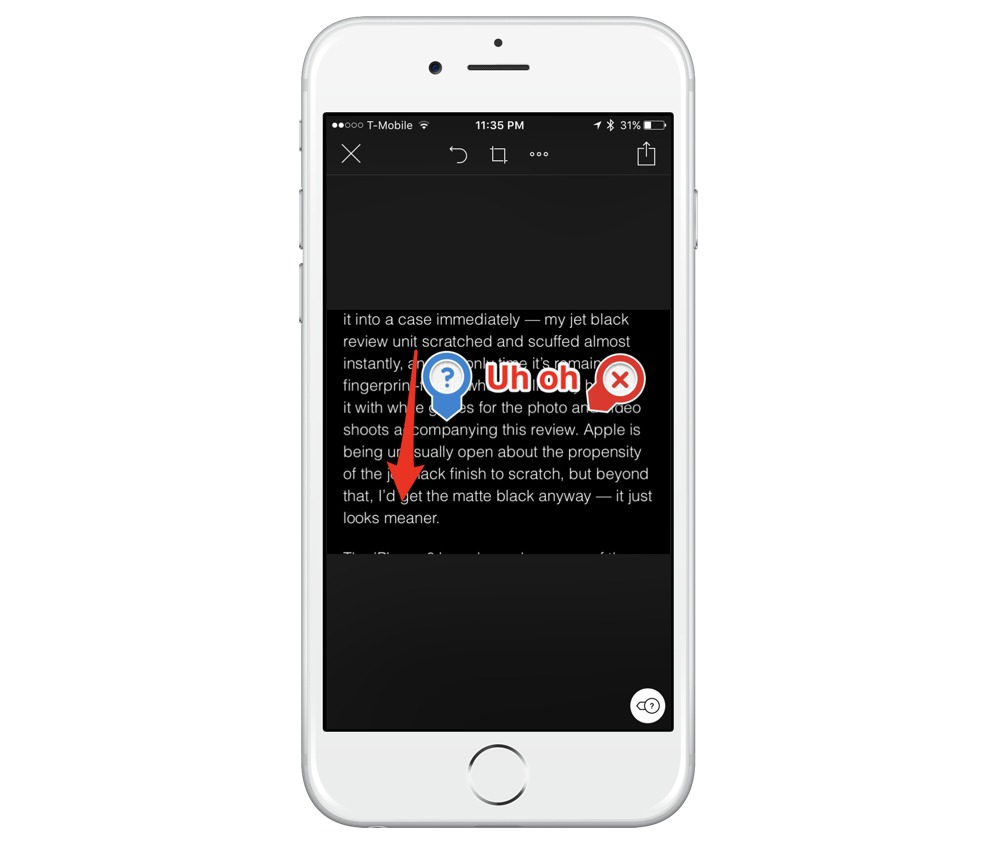 Wrap up
If you want to just point to something, any of these options will do. When you need something more capable and powerful, Annotable has the right tools, design, and speed to suit your needs, and that's why we think it's the best markup app for iOS.
---
---
$0 - $9.99
Annotable is a capable, easy to use, and feature-rich markup app that can cover your basic and complex markup requirements.
App Store

$0