The Best Apps for Thinkers
March 5, 2019
Here at The Sweet Setup, we're more than just a bunch of nerds obsessed with the best apps. We're a team of real people who, just like you, have a lot on our plates to deal with in everyday life.
As such, we do rely on certain apps to get us through the mess and come out the other side with a plan. In today's roundup, we've gathered together eight of our favorite apps for outlining, brainstorming, planning, capturing, and tracking it all.
MindNode 5 for Mac and iOS
The best mind-mapping app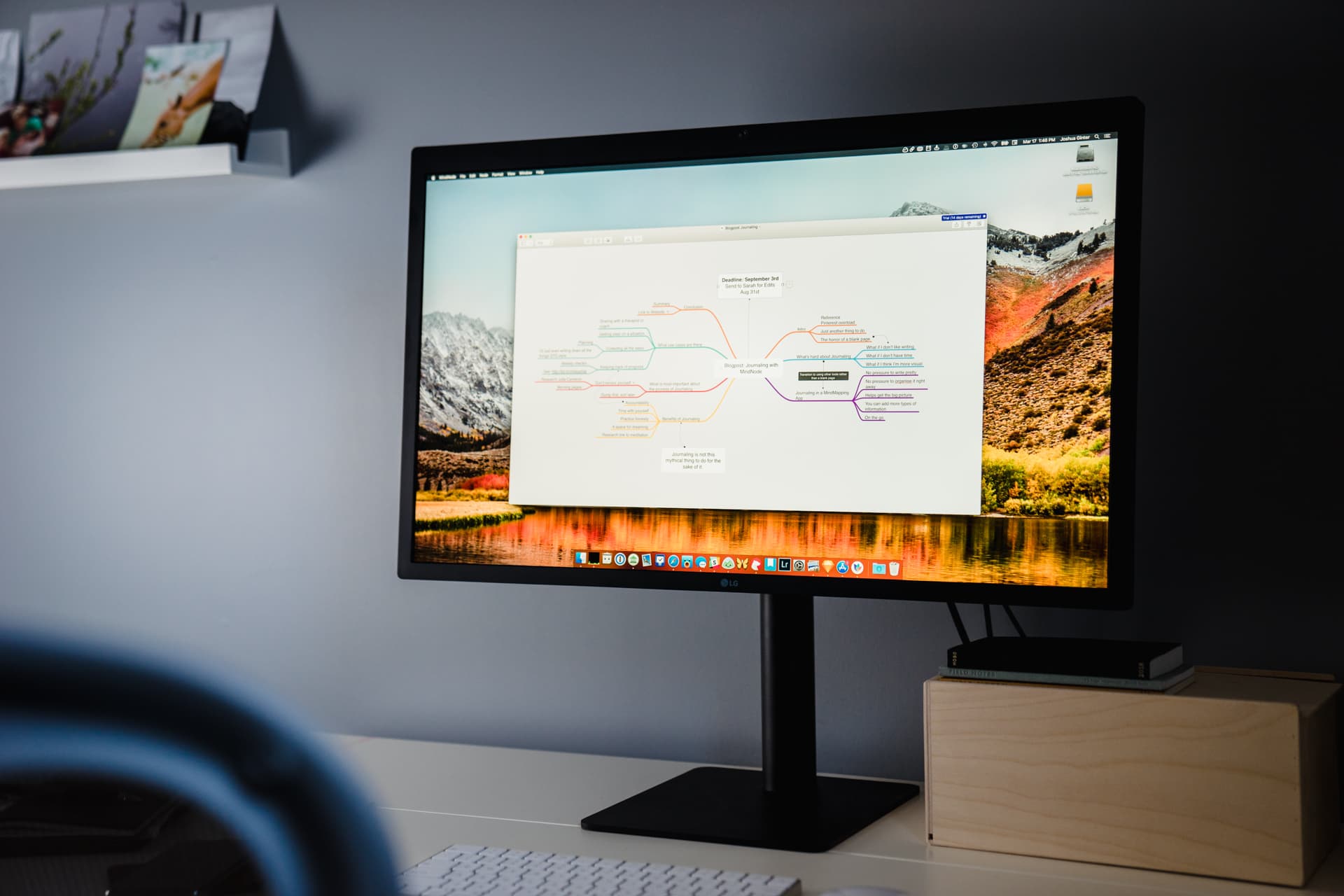 (Free to download on both platforms; $40 to unlock full Mac app, and $15 to unlock full iOS app)
There are lots of very good mind-mapping apps on the market if you're the visual type who likes making diagrams in order to capture and organize your ideas, along with their relationships to one another. MindNode is our favorite of the bunch because it features an easy, beautiful design, solid syncing, and plenty of import and export options for your workflow.
It's hard to overstate how incredibly easy MindNode is to use, even if you've never toyed around with mind-mapping before. It's so intuitive out of the box that you can practically hit the ground floor running and throw together an awesome diagram within minutes.
The Mac and iOS versions sync well together, and we think the interface truly shines on iPad. There's even an Apple Watch interface you can toy around with, if you like. Just an all-around great brainstorming app.
+ Read our full review of MindNode 5 here.
---
GoodNotes for iPad
The best app for taking handwritten notes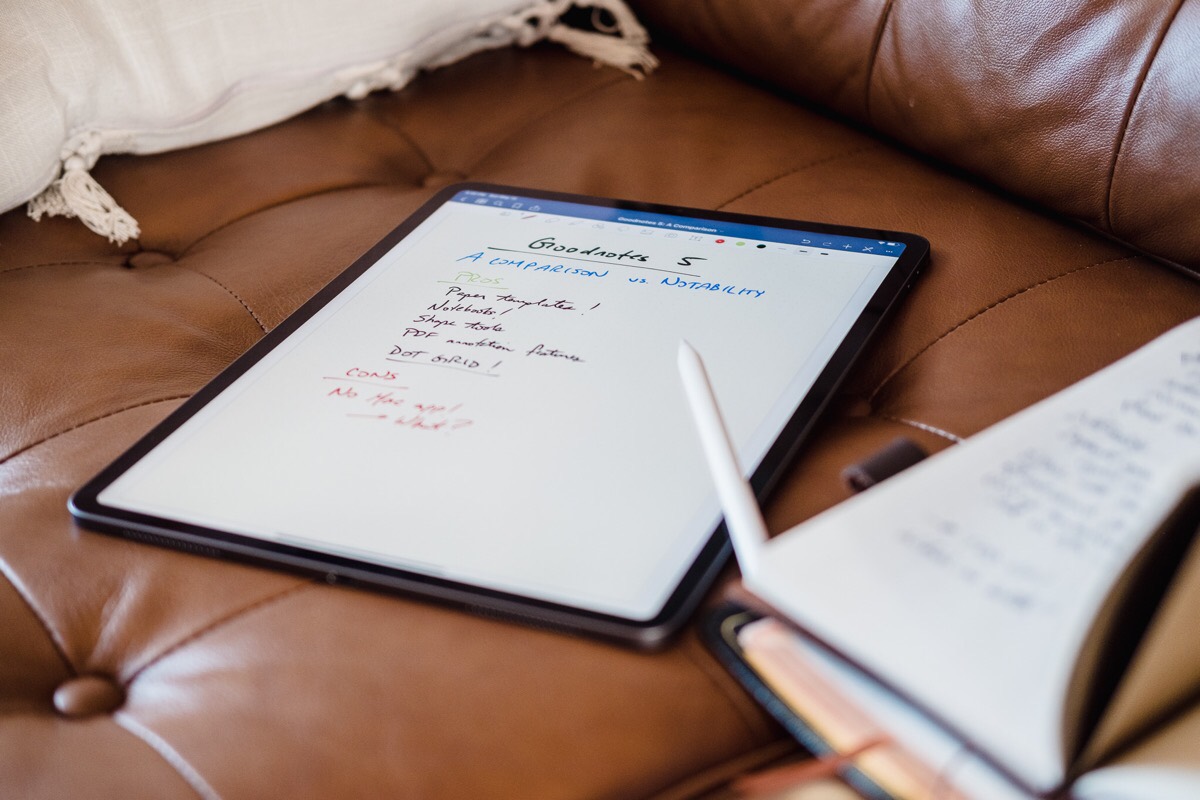 ($8 for the iOS App)
GoodNotes is the best app for writing notes by hand on the iPad) thanks to its great UI, awesome Apple Pencil support/writing feel, and search features.
GoodNotes has a user-interface that is perfect for those looking to move their notes into the digital space. The GoodNotes home screen shows each notebook listed either in a single column or a grid, with a bottom navigation bar featuring search and notebooks marked Favorite.
You can also tinker with the size/width of your strokes, along with their color. And, GoodNotes supports more than just your handwriting — you can add photos, gifs, custom shapes, and more to your notes.
+ Read our full review of GoodNotes here.
Wait. There's a Bonus….
Custom Productivity Templates for Your iPad
If you want to use custom productivity templates on your iPad, we've put together a free, walkthrough guide along with two of our in-house templates that can help you get started.
We'll show you…
How to create and save custom page templates.
How to use those page templates to transform GoodNotes into your own productivity notebook (or any other type of notebook replacement).
Plus, we also have included two of our custom productivity templates for you to get started with.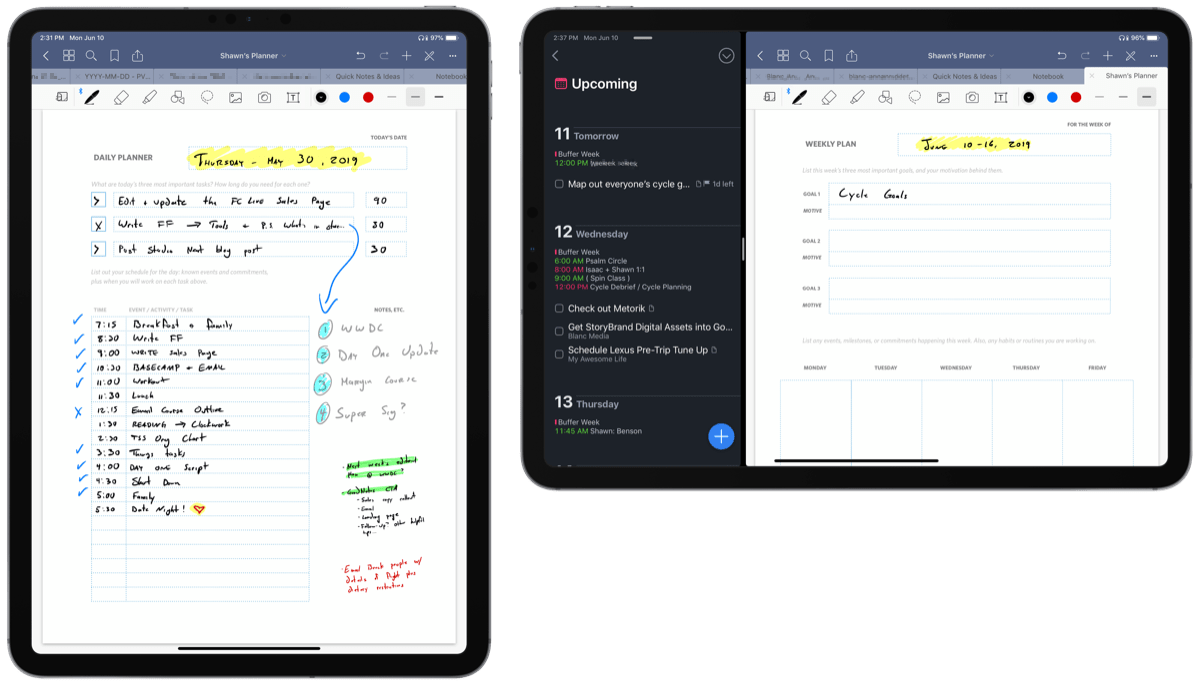 This guide is available for FREE to our email subscriber community. And you can get it right now.
By joining the Sweet Setup community you'll also get access to our other guides, early previews to big new reviews and workflow articles we are working on, weekly roundups of our best content, and more.
The best note-taking app for iPhone and iPad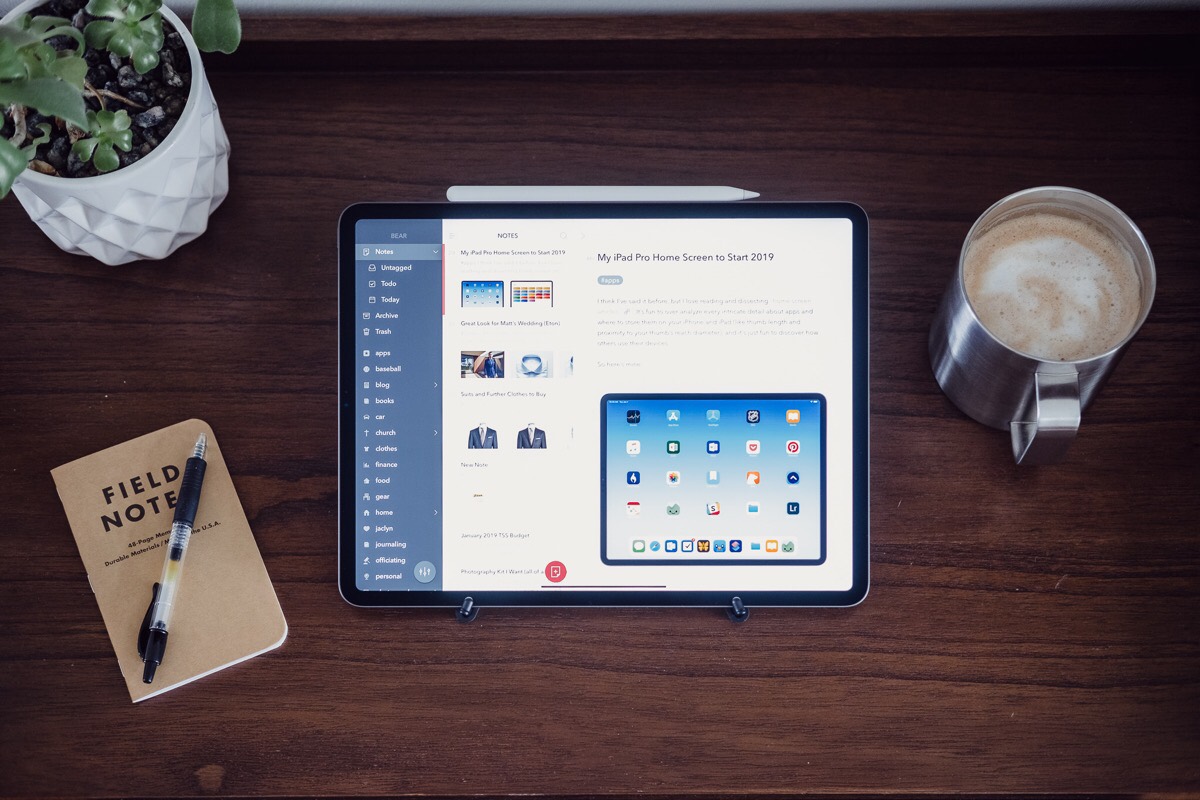 (Free to download on both platforms; $15/year or $1.50/month for a Pro subscription)
While we do love the built-in Notes.app on iPhone and iPad thanks to its deep integration with iOS, Bear is our top pick because of its power and ease-of-use, not to mention its high level of polish. You can use it just fine for basic, minimalist note-taking without worrying about any extra fluff, but there are an impressive array of robust features behind the scenes for you to take advantage of, should you need them.
Bear's text editor employs a unique mixture of Markdown syntax with a real-time rich preview, plus support for a Markdown spinoff called Polar that has some interesting features of its own. The rich preview function includes the ability to add inline images, to-do items, sketches, and more to your notes — all alongside your Markdown/Polar markup.
Part of what makes Bear so powerful though is its ability to tie together with other apps like Apple's Shortcuts through the use of custom workflows. One clever example is using Bear as a note repository for the Things to-do app.
+ Read our full review of Bear here.
---
Ulysses for Mac and iOS
The best pro writing app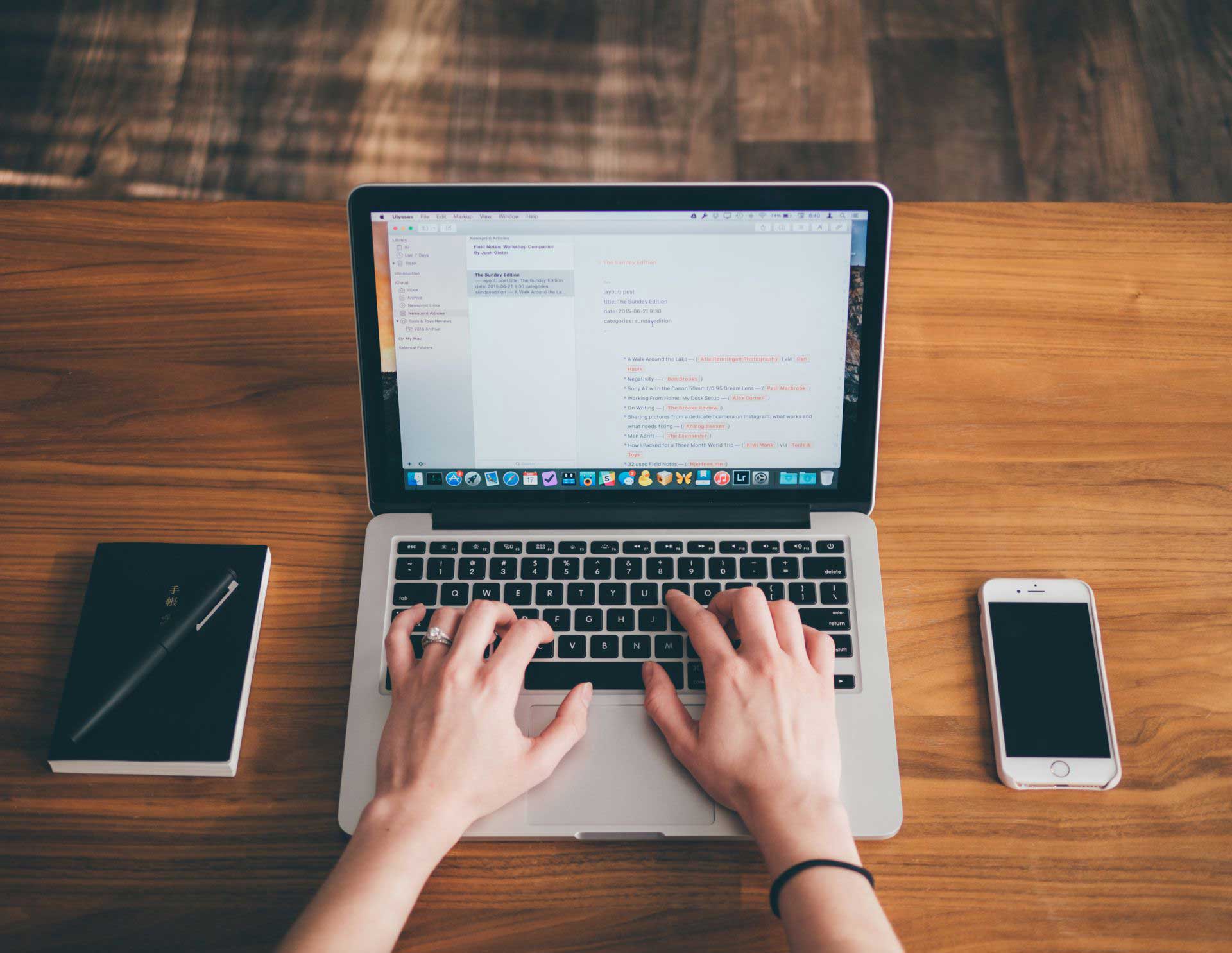 (Free to download, with monthly, six-month, and annual subscription options)
When it comes to writing down the important stuff — whether you're a blogger, an author, a journalist, or something else — you want a top-tier experience that won't hinder your focus. Our pick is Ulysses for Macand iOS because it provides powerful tools you need to be a more productive writer while remaining easy to use and light on distractions.
We love this app so much we made a whole course about it.
+ Read our full review of Ulysses here.
---
Day One for Mac and iOS
The best journaling app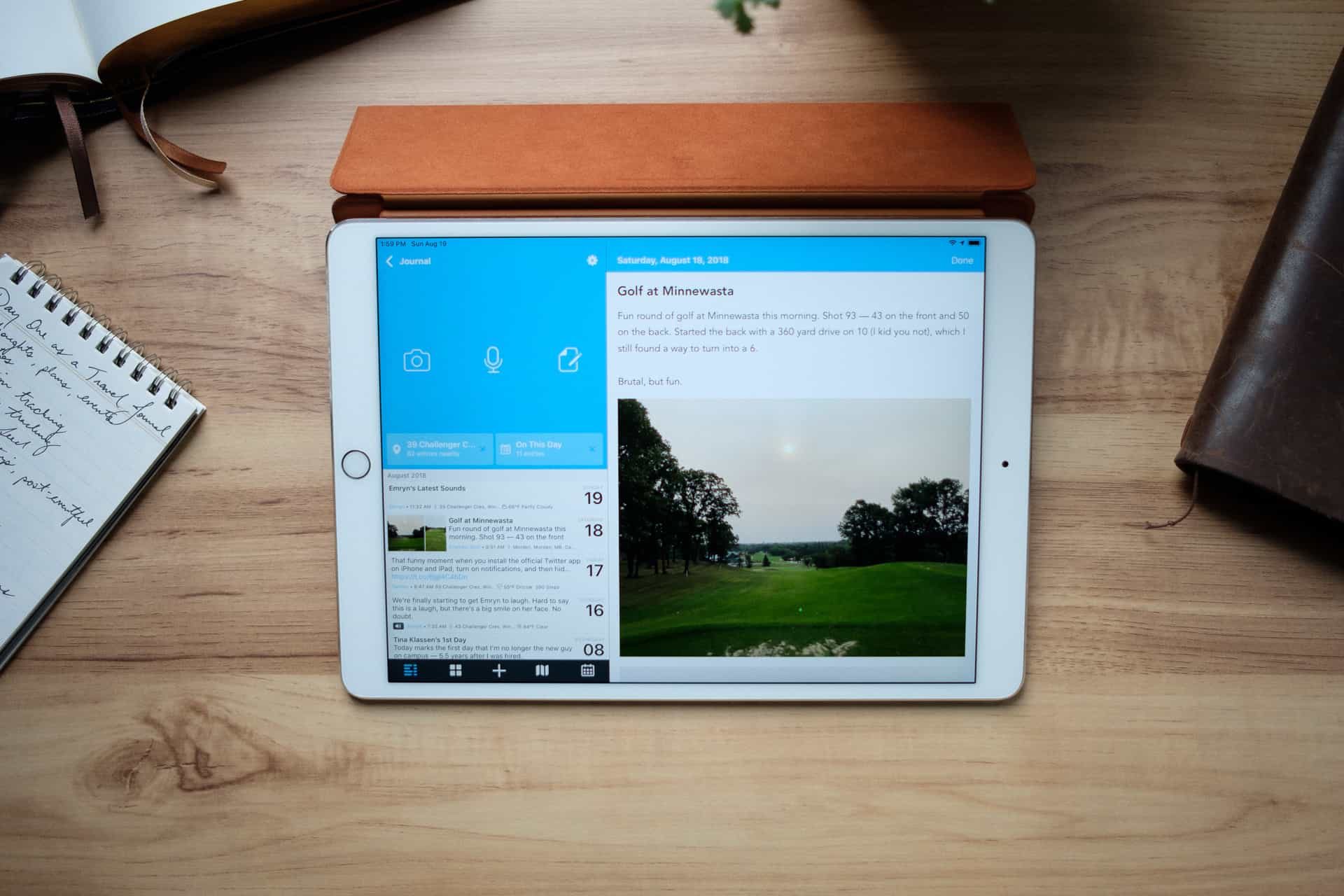 (Free to download, with full access unlocked via Day One Premium for $35/year)
Speaking of apps we've made courses for, we'll always have a soft spot in our hearts for Day One.
As writers, we believe that journaling on a regular basis is critical. We need a place where we can freely put our thoughts on the page, in any form or fashion we like, without fear of being judged or nitpicked — a place to document milestones, clarify our thoughts, or simply find therapy in the mere act of journaling.
We wholeheartedly recommend Day One as the best journaling app for Mac, iPhone, and iPad. It makes journaling on any of your devices a breeze, with none of the constraints of a paper notebook. Wanna throw photos and audio snippets in your entries? That's just fine. Want to tag entries by location/weather/activity? You can do that too, and much more.
Day One combines the simple daily log, event log, activity log, or whatever else log, along with a photo or sound album, and long-form expressive writing. It serves many purposes.
+ Read our full review of Day One here.
---
The best habit-tracking app for iOS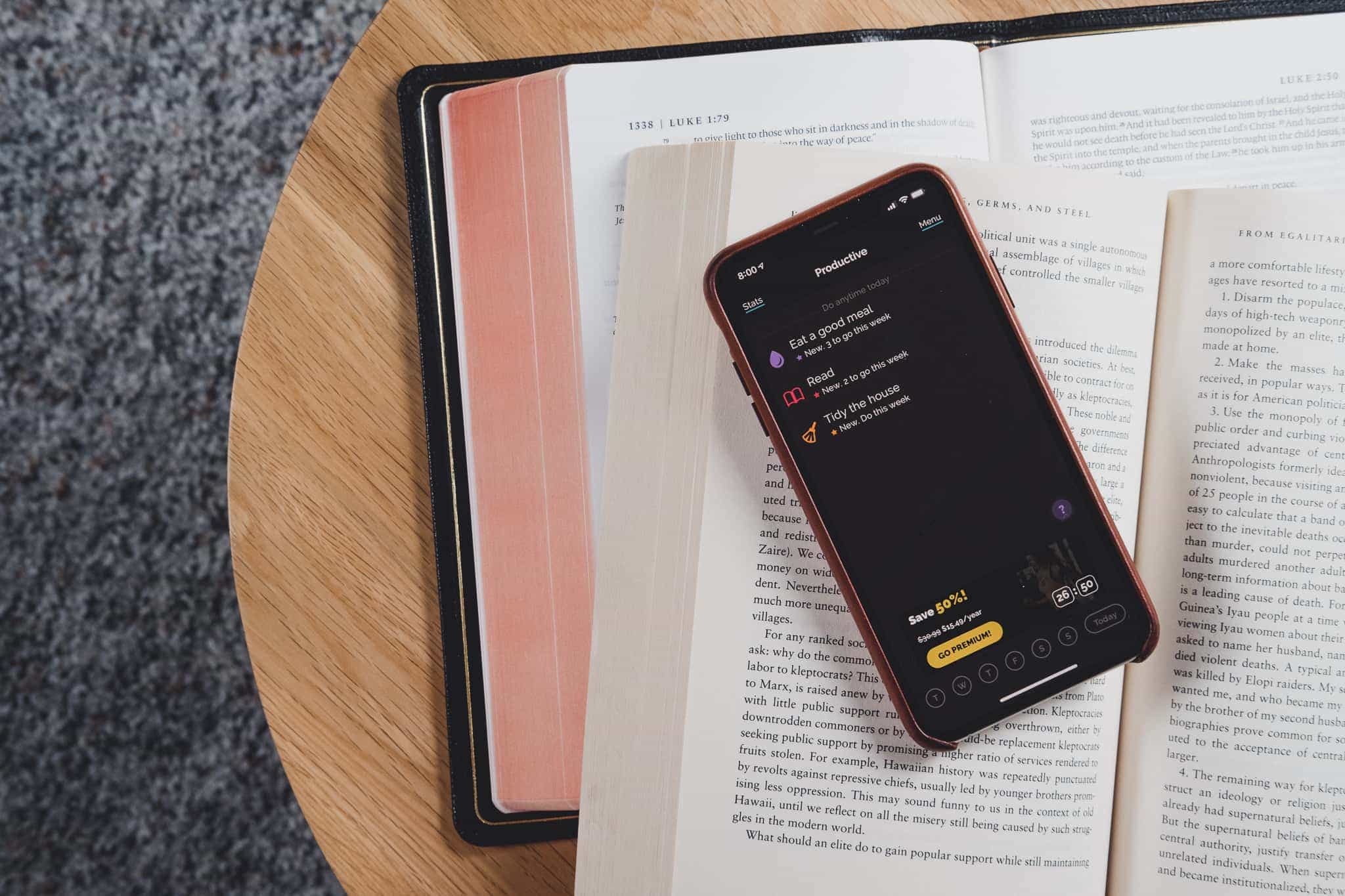 (Free to download, with in-app purchase options to unlock Productive Premium for 1 month, 3 months, or a year)
The secret to achieving big goals is consistent small actions. If you can make a habit of doing the right thing every day, success becomes inevitable. In the words of Jerry Seinfeld, "Don't break the chain."
Productive for iOS is the top choice for us thanks to its unique personality, a solid set of features, and delightful design. It embodies Seinfeld's advice perfectly, with successful days of tracked habits — each marked in a large green dot — being chained together with a green line. The longer the line gets, the more motivated you are to keep it going.
It sounds like a simple thing, but when you're trying to create habits, those sorts of little visual design incentives are important in reinforcing the behavior you want to solidify as part of your daily routine.
+ Read our full review of Productive here.
---
An infinite-canvas whiteboarding app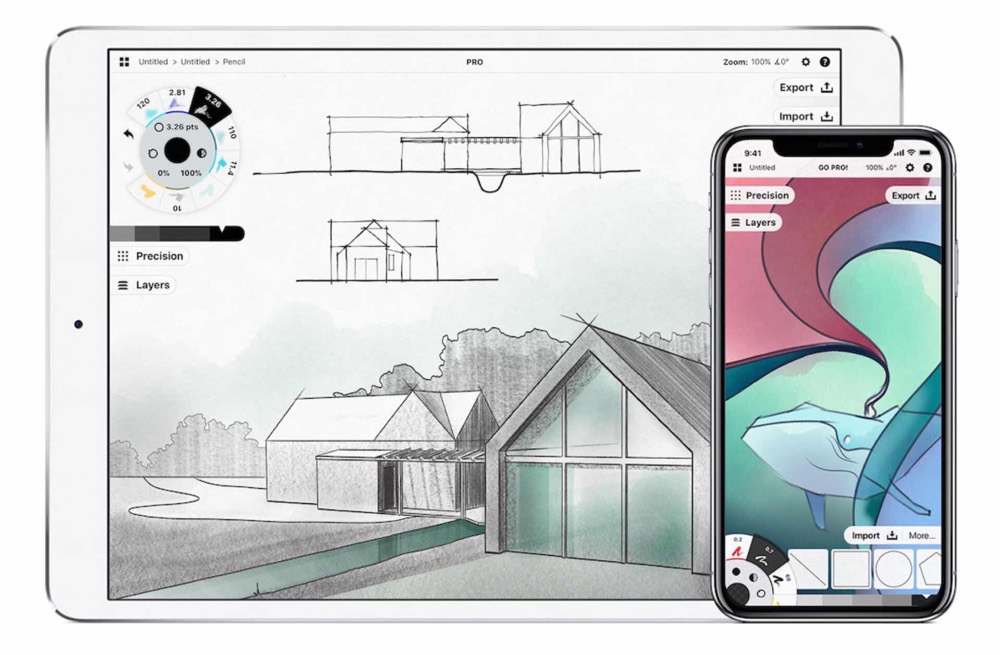 (Free to download, with various in-app purchases for unlocking à la carte tools — brushes, vector libraries, etc. — or you can subscribe to their "Concepts Essentials" service for $10/year to unlock everything)
Concepts ostensibly gives you an infinite canvas for sketching and illustrating, but in this context we see it as a kind of freeform alternative to MindNode. It's a big-as-you-need space for brainstorming and ideation, where you can quickly visualize bigger ideas/projects into something that makes sense.
We agree with John Vorhees of MacStories:
The primary value of an app like Concepts lies in helping users record and refine their ideas. Whether your ideas result in something like [film director Yarrow Cheney's] whimsical concept art for The Grinch or my messy soup of notes, screenshots, and highlighting, the core utility of Concepts, which is right there in its name, is the way it facilitates the exploration of ideas. That's an important distinction that makes Concepts an appropriate choice for iPad users regardless of whether you're an artist.
All in all, the power and flexibility of an infinite-canvas whiteboarding app can be liberating to your ideas. With both Concepts and the Apple Pencil at your fingertips, you've got a fantastic combo that will likely become a go-to in your workflow.
---
An easy-to-use portable audio recorder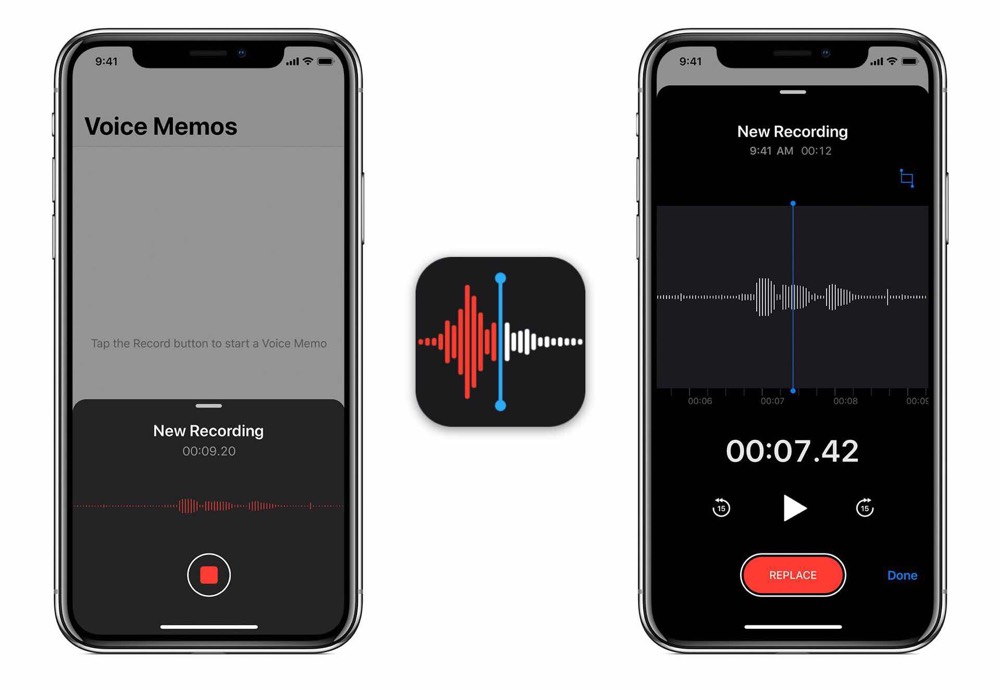 (Free)
There are times when, at the end of a busy workday or workweek, we still have loose ends floating around in our heads. It can be a tremendous help to simply speak them all out loud into a voice memo using Apple's own (and now better-than-ever) Voice Memos app. That way, they're captured and can be played back again the next day so we can just pick up right where we left off.
Once recorded, these voice memos sync between devices via iCloud, so they're always accessible from your iPhone, iPad, or Mac. It's a super handy tool to have wherever you go.
---
Wrap Up
There you have it! You've got all the tools you need to dream up, map out, see through, and recall all those big plans that've been knocking around in your head. What you do with your newfound powers is up to you; we only hope you use them wisely.
---
---
Stop losing your ideas and notes to multiple apps…

An online course to help you save time, organize your notes, and master the best writing app for Mac and iOS: Ulysses.
---