Setapp Now Includes iOS Apps
August 11, 2020
Big news today from the team at MacPaw, who just launched support for iOS apps inside of their popular Mac software subscription service, Setapp.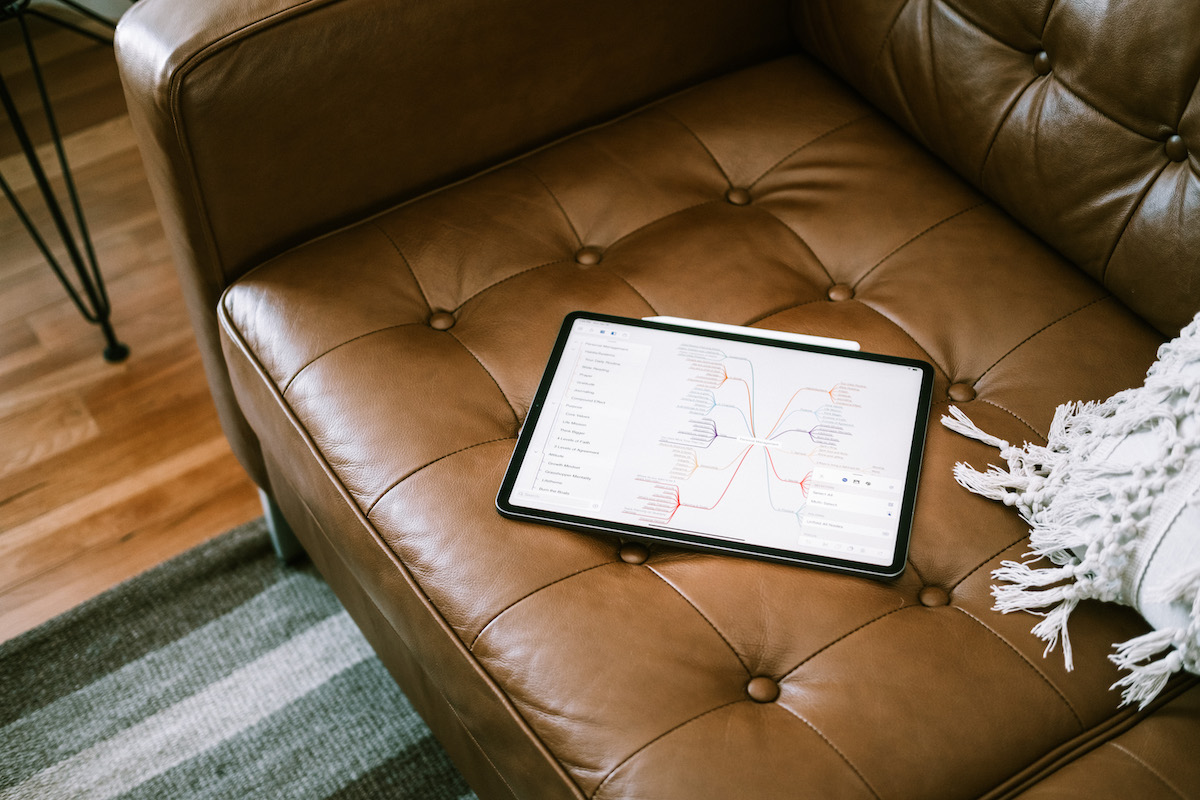 The team told me that the inclusion of iOS apps has been the most requested feature since Setapp launched three years ago. Only a small number of iOS apps are included at launch, but the team has said they plan to add more to the Setapp library over time. If the cadence for adding new Mac apps is any indication, it won't take long for the iOS app library to grow.
Here's what you can install right now on an iOS device with an active Setapp subscription:
Ulysses
MindNode
2Do
Paste
Gemini Photos
Taskheat
SQLPro Studio
PDF Search
While this is a small selection compared to the full number of apps available through Setapp for Mac (I counted 193 as of this writing), offering iOS versions of Ulysses and MindNode already makes this a solid start.
As new iOS apps are added, there are a couple of ways to discover them:
First, if you open Setapp on your Mac, there is a new section called "Available on iOS" that shows all apps with iOS companion apps.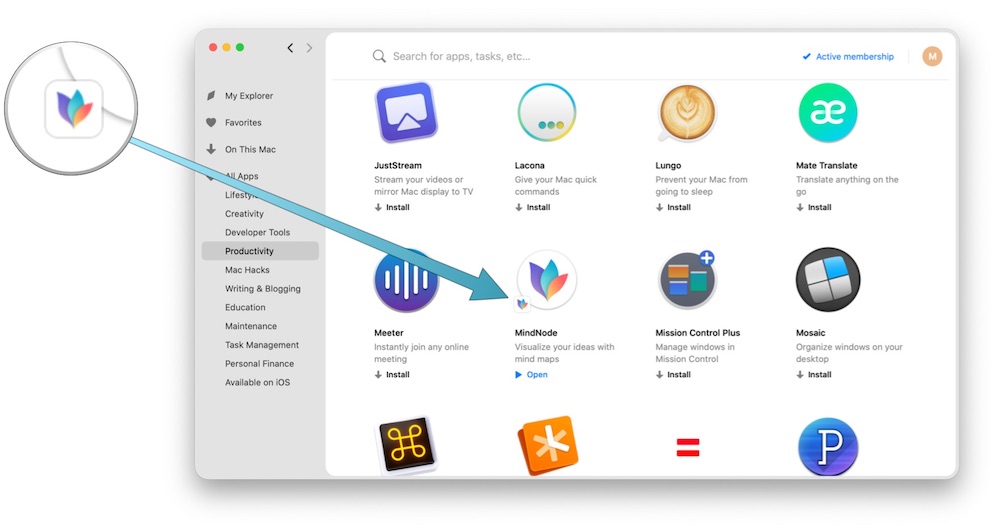 Second, you can also identify which apps have iOS companions by a small icon in the lower-left of the app icon when navigating through the apps collection.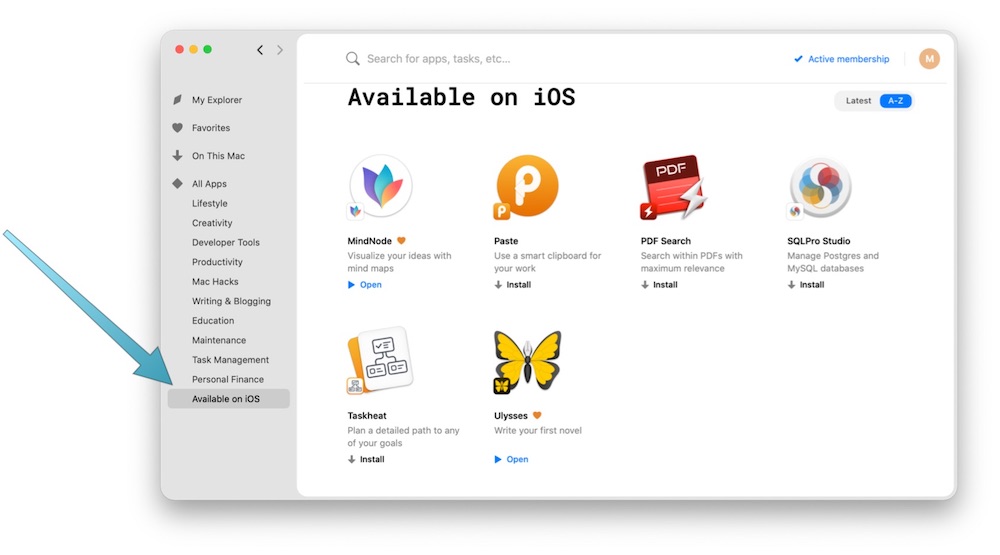 To install Setapp apps on your iOS device, you must register your iPhone or iPad as an additional device. Once you've done so, here's the process for installing a Setapp iOS app on your device:
1: Navigate to the app listing in Setapp and click the iOS App button.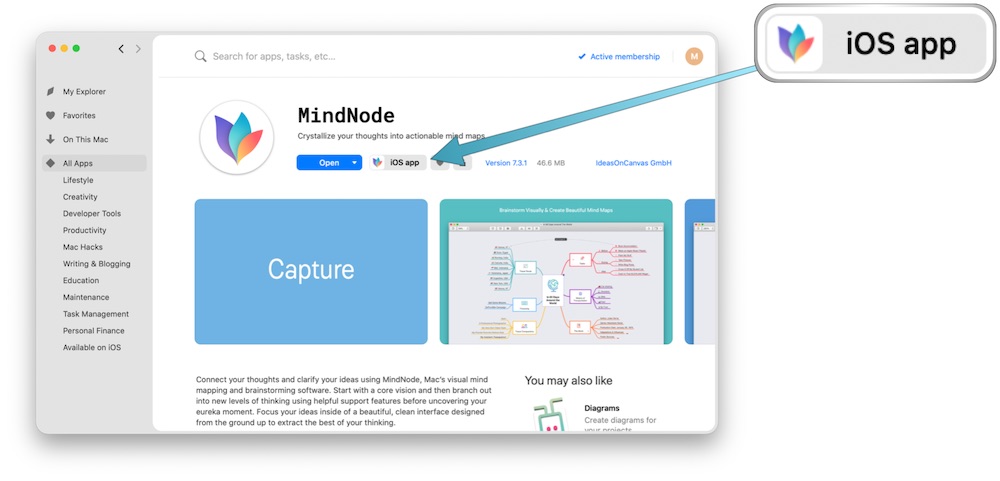 2: Install the app. You can use the QR code to access the App Store listing easily with the Camera app.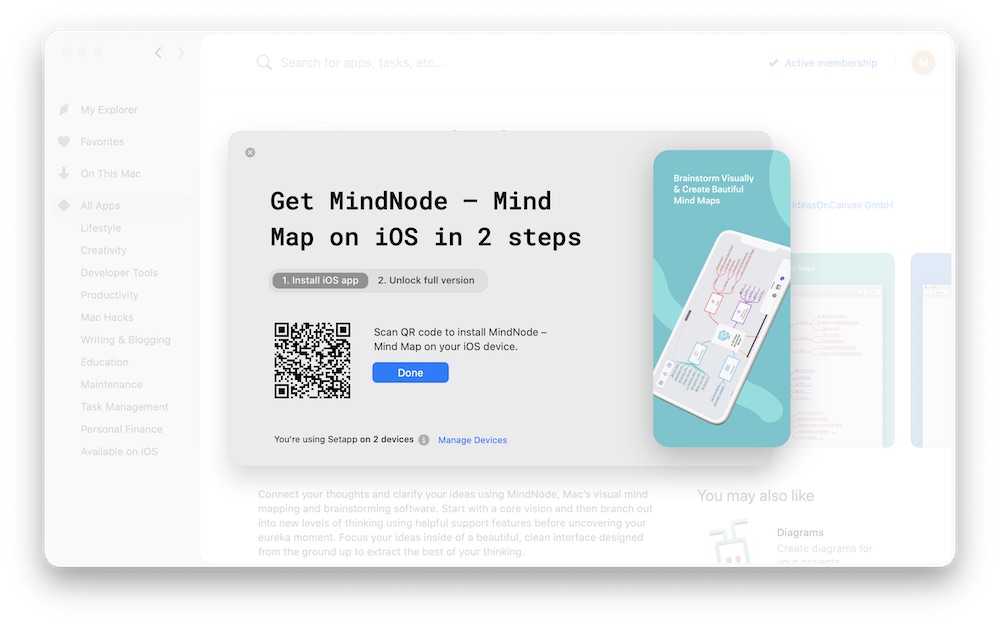 3: Scan the second QR code to open and start the app in its fully-functional mode.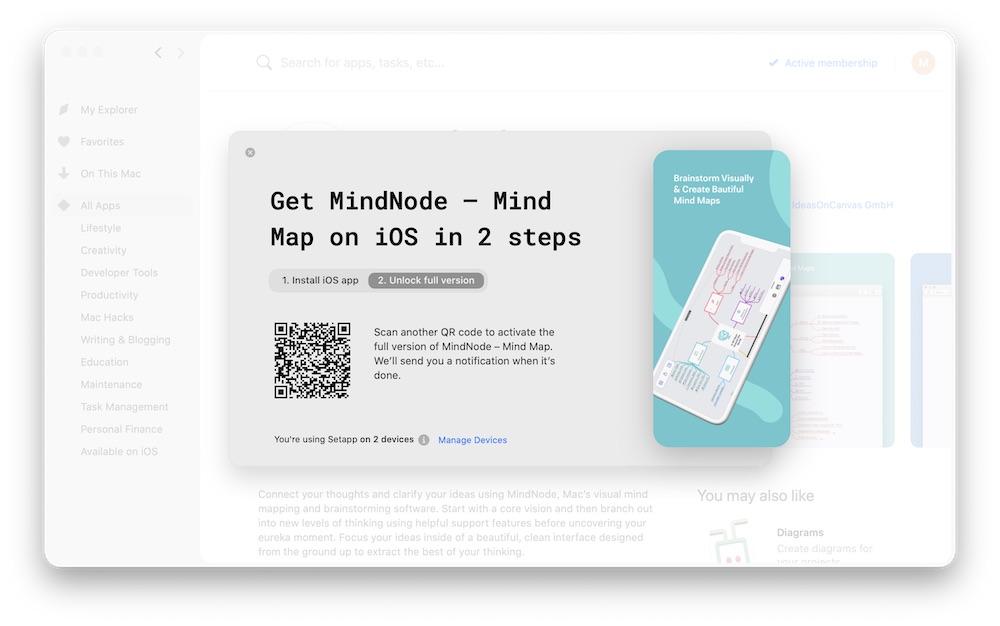 Doing this on an iOS device does require that you have your iPhone or iPad added to Setapp as a separate device. There's a very real possibility that you won't have any available devices with the standard $9.99/month plan, in which case you will have to add an additional device for an extra $2.49/month.
I know some people will balk at this, but personally I think it's a fair business model. Setapp is already a phenomenal value at $9.99/month, and the cost for additional devices only increases in value as more iOS apps are added to the service. You can also save 10% by paying annually, and there are plans available for families and (soon) teams. There are also educational discounts available for students.
I've been secretly hoping for an iOS version of Setapp for a long time now. I figured it would come eventually, but require a different system and thus be a completely different service offering. I'm happy to see this added to the current Setapp service, and think the business model is a clever way not to aggravate current customers who just want some cool Mac apps. By requiring an additional device, they give the customer the ability to decide if they want to pay extra for the iOS apps or not while also increasing the sustainability of the service.
In my opinion, it's hard to beat the value that you get with Setapp. New apps are added regularly, and MacPaw has done a great job of curating the collection to make sure they are all high-quality applications.
Here's some of the apps included in Setapp that we've covered here on The Sweet Setup before, with links to the app listing in Setapp for the apps themselves and the links to our articles on the right:
There's also some serious productivity apps that are still great apps, even if they didn't win or fit into a particular category:
And there are a TON of useful utilities in Setapp, many of which I use every day. Here's some of my favorites:
If you've never considered Setapp before, now's a great time to give it another look. There's even a 7-day free trial if you want to test it out first.
Our Must-Have, Most Used Productivity Apps
We spend an inordinate amount of time sorting through hundreds of apps to find the very best. We put together a short list of our must-have, most-used apps for increasing productivity.