Recommended apps for your new iOS devices
December 26, 2015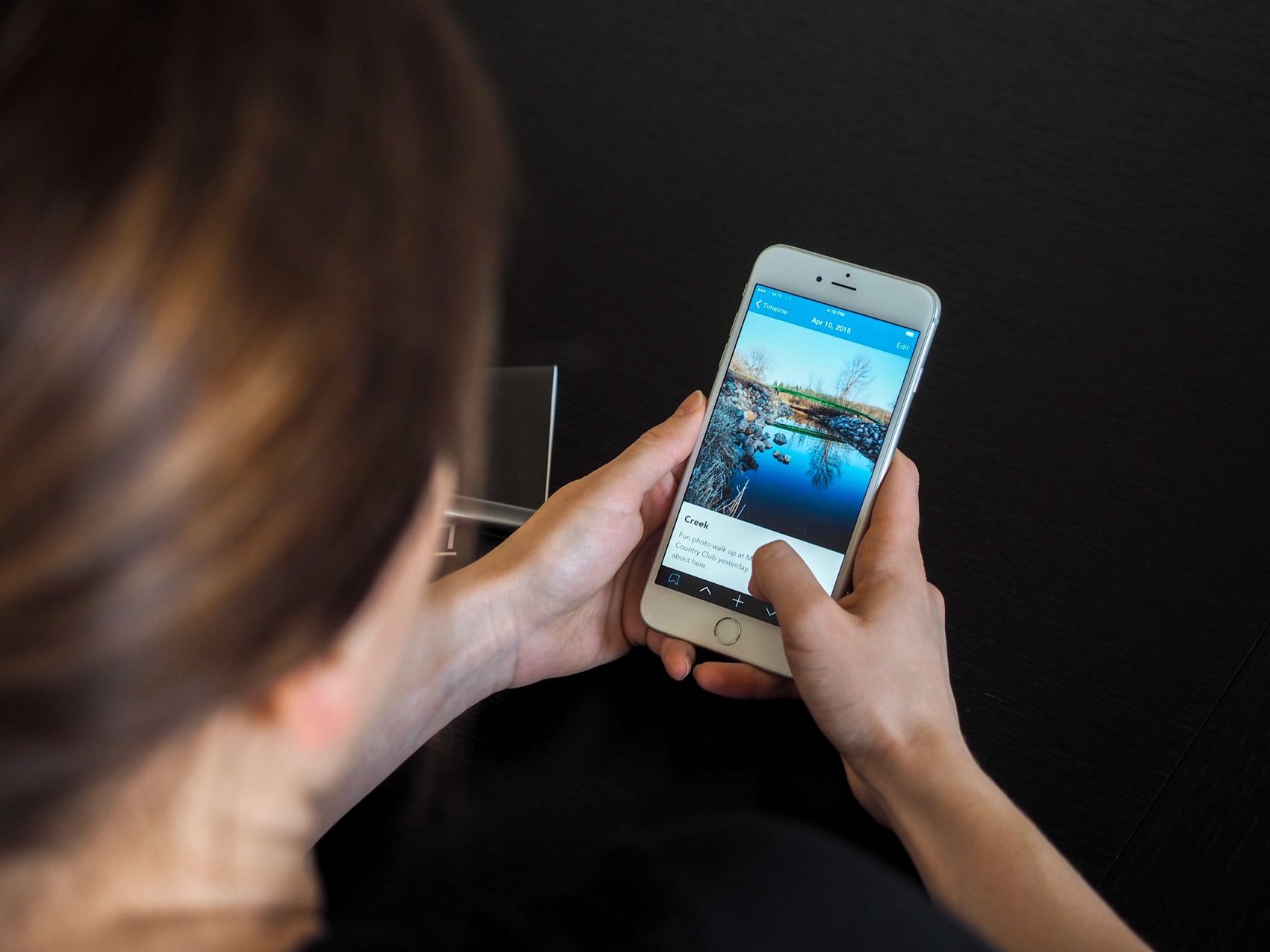 We love iOS here at The Sweet Setup, and one of our goals is to help you get the most out of it. Since iPhones and iPads are popular Christmas gifts, here are some apps we recommend installing to get started with your new device.
The best radar app you can get for your iPhone is Dark Sky. Dark Sky's radar animations are smooth, fluid, and unlike any other radar app. Moreover, Dark Sky has something no other weather app has: the ability to tell the future via its highly-accurate short-term localized precipitation predictions.
Check out our complete review.
If you're looking for a fantastic journaling app, or a great app for logging and recording various events and milestones of your life, then I highly recommend Day One. January is a perfect time to start a habit of journaling. If you want to learn more about things you can do with the app, check out our Day One In Depth eBook.
And, check out our complete review.
January is when a lot of people decide to start a new workout routine. For runners, we recommend Runkeeper. It has a deep feature set, a vibrant community, and strong integration with other services (such as Spotify). It even has a new Apple Watch app that doesn't require you to keep your iPhone paired while on a run. If you are just getting started with running, you might also consider Run 5k for a couch-to-5k program.
Check out our complete review.
DropVox is a simple app for recording voice memos and automatically uploading them to Dropbox. I use it to catch my kids saying funny things.
You can buy it on the App Store for $1.99
Public Wi-Fi is a great way to download podcasts, movies, and music when on the go without burning through your data. Even checking Twitter and sending emails can start to add up if you're away from home a lot. Public Wi-Fi isn't always secure, though. If you are traveling for the holidays, I highly recommend you check out Cloak in order to keep your browsing secure. They sell a 1-week pass (with unlimited data) for only $3.99. Yearly unlimited pricing is $99.99.
Check out our complete review.
Wunderlist is our favorite way to share tasks between people because it runs on every major platform, syncs seamlessly, and makes collaborating with others very simple. My wife and I use it to share shopping lists with each other. I also use it as my main task manager at work. If you go "all in" on it, you'll want to check out the "Mail to Wunderlist" feature as well. Wunderlist is free, but offers a Pro upgrade for additional features.
Check out our complete review.
Spotify and Overcast make great additions for new iOS devices. Spotify is a great streaming music service that gives you access to tens of millions of tracks. Overcast is the best podcast app for iOS, and recently added support for streaming new episodes. Adding these two apps will give you all the audio content you need to keep your new iOS device playing through the holidays and into 2016.
Check out our complete reviews of Spotify and Overcast for more information.
While the default calendar app in iOS 9 is really great, Fantastical 2 for iPhone and iPad is an incredible upgrade. The ease of entry and the great overview of your current schedule make it worth the purchase. At $4.99, it's a great upgrade to the default calendar application for iPhone. You can also purchase the iPad version for $9.99
Check out our complete review.