The Best Notes App for iPad
January 31, 2020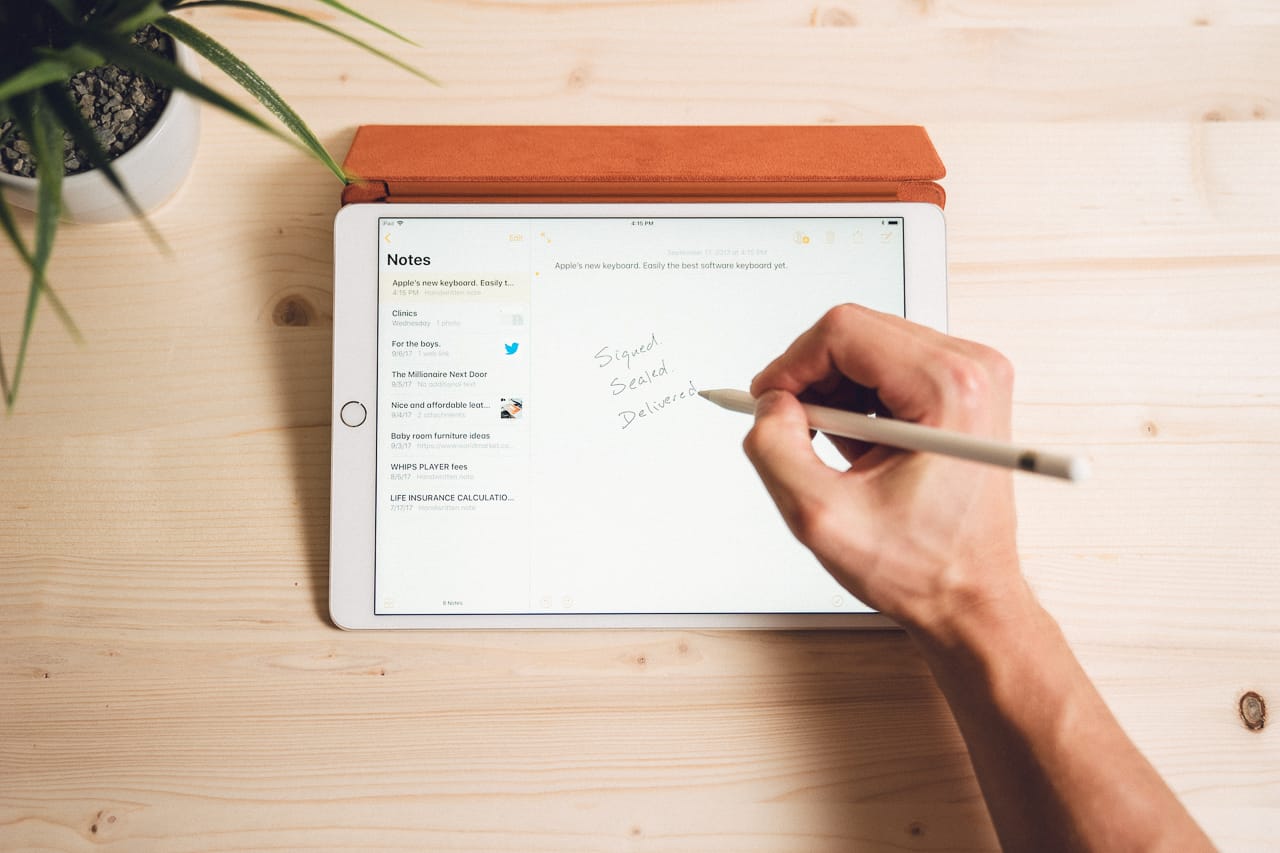 "There's an app for that."
That was the old slogan for the early days of the App Store — if you had a specific need, there was more than likely an app in the App Store that would have you covered.
Today, a more correct slogan might be: "There's, like, 10 apps for that."
I use a different Twitter client on each device I own. It's not a stretch to loop multiple writing apps into a writing workflow. And thanks to the abilities of Shortcuts, tying a range of like-minded apps together has become easier and easier with each iOS release.
This couldn't be more true regarding notes apps on the App Store. There are notes apps for typing, notes apps for handwriting, notes apps for voice memos, notes apps for calendars, notes apps for research, and notes apps for writing. There are even notes attachments inside of writing apps, in case you didn't have enough places to put your notes.
Our goal with this guide is to provide all the best notes apps for the iPad specifically. No matter your needs, one of the following notes apps are bound to have you covered on Apple's latest iPad, and if you're like the rest of us here at The Sweet Setup, it's likely you'll end up using more than one of these apps throughout your day.
We've covered notes apps extensively here on The Sweet Setup over the last few years. We have reviews or close looks at all the apps in this guide, and we've even created a few in-depth courses to really dive into an app if you get hooked.
Criteria for the best notes app
There are five different categories of notes apps on the iPad listed below, each with their own respective criteria. Not all the criteria are the same — it'd be unfair to expect a keyboard-first note-taking app to flourish with the Apple Pencil, and it would be odd to find so much development time devoted to the Apple Pencil in a pro writing app.
That said, there are a variety of factors we value that transcend each individual criteria. For any note-taking app to catch our eye, the following features are generally required:
Design: Although a book should never be judged by its cover, the reality is that a well-designed app is sure to be the first element to catch your eye. Any good notes app should look great, remove distractions, and allow you to focus on the work at hand.
Ease of use: All of our picks for the best notes apps are great at getting out of the way and bringing the tool to you. For a keyboard-first note-taking app, we would expect a relatively blank text editor with a cursor, support for Markdown and other common languages, and easy-to-find tools should you need them. Handwriting note-taking apps should flourish with the Apple Pencil and should provide all the tools necessary in an accessible way for you to bring your creative work to life.
Export options: Once you've created your note or work of art, we want to see a way to move the note out of the app to share with others or to publish online. We also want a bevy of export options in case our relationship has ended with an app and we want to export our notes to access them in a different app.
Sync and cross-platform features: Despite being a guide to the best notes app for the iPad, most of our notes will be created on one device and consumed or utilized on another. If you've come across something on Twitter with your iPhone and want to save the idea for later, you're bound to process that idea further on the iPad or the Mac. Having the ability to access your notes on a variety of platforms is a fundamental feature that (almost) all of our picks have in common.
Backup: Regardless of your note-taking personality, all good note-taking apps have to have a solid backup option in case emergency or tragedy strikes. This can be said about all apps in general, really, but it's especially important for a notes app category like long-term research notes, for instance.
Price: We're not shy about choosing and promoting apps that cost money. Having to pay for an app completely changes the developer-customer relationship and generally tends to aid the long-term health of an app. We want to see healthy business models no matter the notes app, to ensure we can rely upon and trust our app selections for years to come. "Free" is almost certainly not the best option on the market.
As the power of the iPad has evolved, so too have the note-taking apps it houses. Even though there are a million notes apps available for the iPad, we feel confident the following apps are the best notes apps for the iPad in their respective categories.
The Best Notes App for Handwriting on iPad: GoodNotes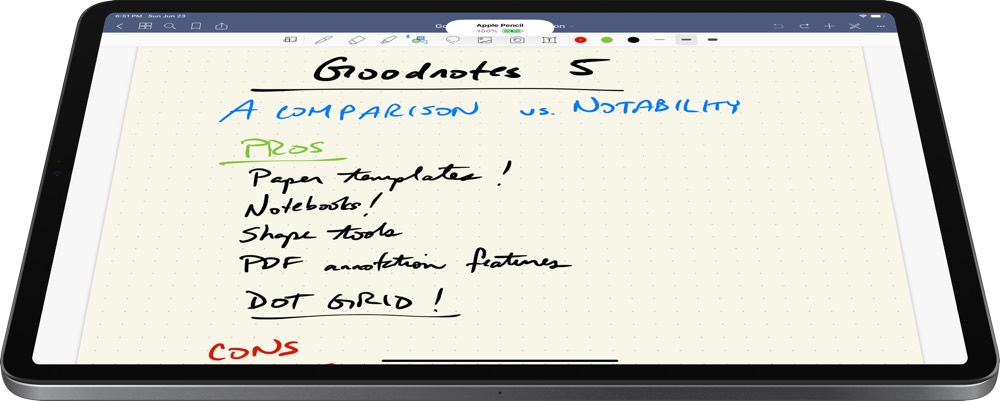 The second-generation Apple Pencil has marked a resurgence of interest in the digital handwriting note-taking category. The fit, finish, and feel of the second-generation Apple Pencil make it one of Apple's best accessories of all-time, and the handy inductive charging method along the side of the iPad ensures the Apple Pencil is always at the ready.
This, combined with the reality that most human beings capture things in memory in a more efficient manner when writing them out, means specific handwriting notes apps are essential for the iPad.
Notability and Goodnotes are certainly our favorite apps for handwritten notes, and they're almost neck and neck as far as features go. With the recent bump to Goodnotes version 5, we updated our pick to favor Goodnotes. Notability is a tremendous handwriting notes app — especially if you currently need cross-platform support on the Mac and iPhone.
But as a handwriting notes app, GoodNotes 5 is the best there is. The app is well-designed, Apple Pencil tools are easy to find and use, paper templates are easy to create and customize to your personal needs, and OCR and handwriting recognition are at the top of the charts. GoodNotes 5 has just about everything going for it, especially on the latest iPad Pro and Apple Pencil.
Drew Coffman, in our review of GoodNotes and the best handwriting notes apps:
It's clear that with the right combination of app and Pencil, the iPad is now an exceptional note-taking tool for those who prefer to write by hand. There are several apps that are more than up to the task, but we think GoodNotes is the best possible app for most people and their workflows.
Our only issue with GoodNotes — at this very moment in time — is the lack of a Mac companion app. We've been assured a Mac companion app is in the works, ensuring you can read your handwritten notes on the largest Mac screens. But as it is right now, if you absolutely need a Mac companion app, GoodNotes may not be the best fit.
We wager most folks who are looking to take handwritten notes on the iPad are either willing to wait for a Mac companion app or don't need one at all, as GoodNotes' simple design and unmatched customization options push it ahead of the handwriting pack.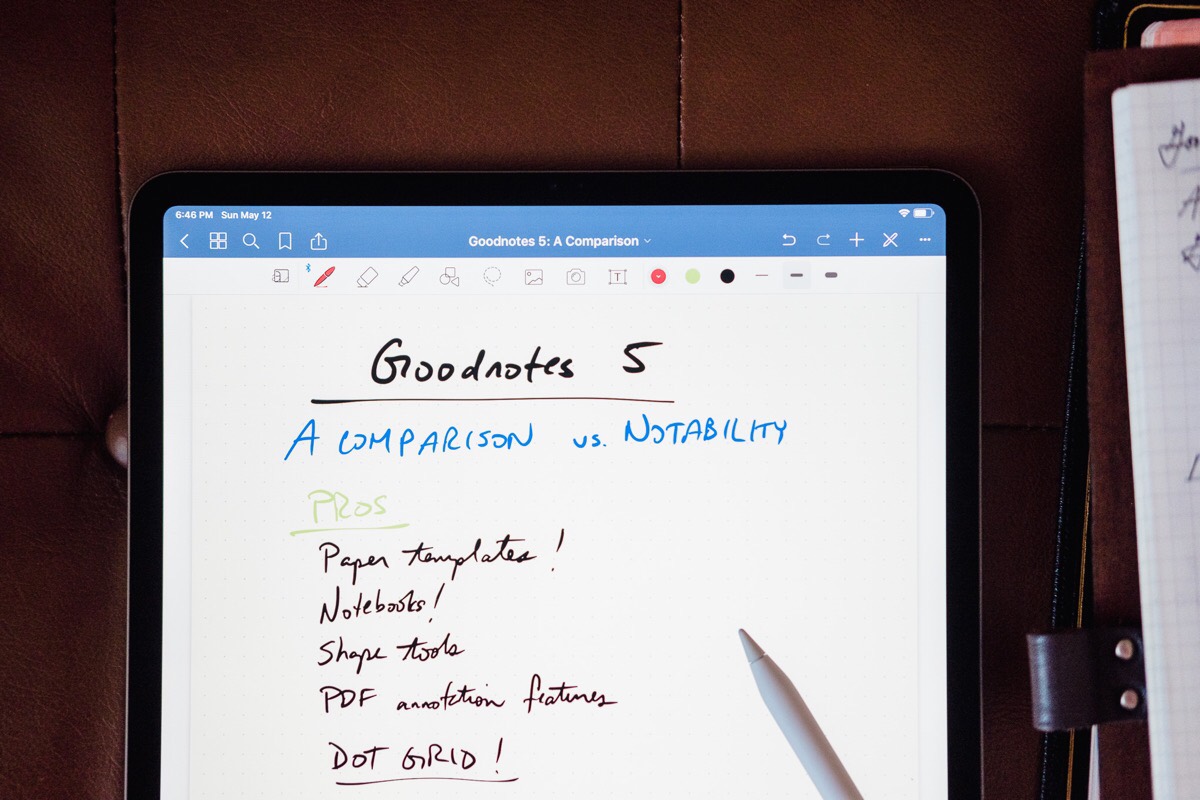 We have a variety of GoodNotes tools and templates available across The Sweet Setup site, including our complete review, a how-to guide on how to create and save custom page templates and how to use those page templates to transform GoodNotes into your own productivity notebook. Plus, we're working on an in-depth course to help you bring out all the power GoodNotes has to offer.
Wait. There's a Bonus….
Custom Productivity Templates for Your iPad
If you want to use custom productivity templates on your iPad, we've put together a free, walkthrough guide along with two of our in-house templates that can help you get started.
We'll show you…
How to create and save custom page templates.
How to use those page templates to transform GoodNotes into your own productivity notebook (or any other type of notebook replacement).
Plus, we also have included two of our custom productivity templates for you to get started with.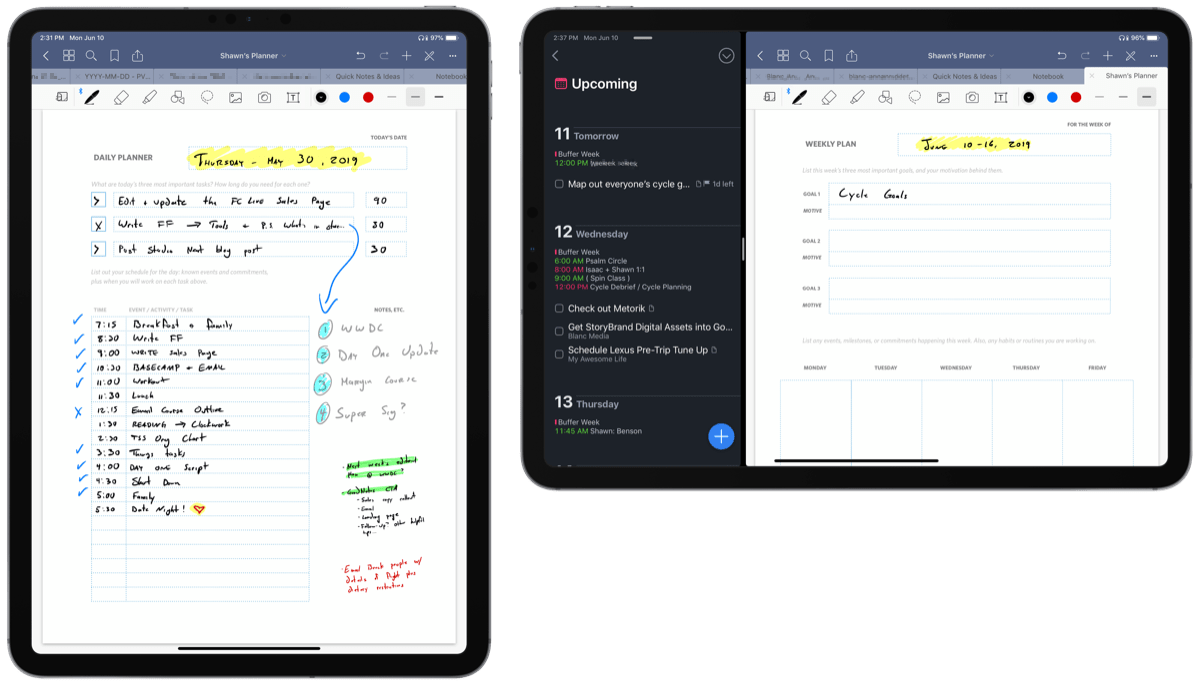 This guide is available for FREE to our email subscriber community. And you can get it right now.
By joining the Sweet Setup community you'll also get access to our other guides, early previews to big new reviews and workflow articles we are working on, weekly roundups of our best content, and more.
The Best Notes App for Quick-Typed Notes: Bear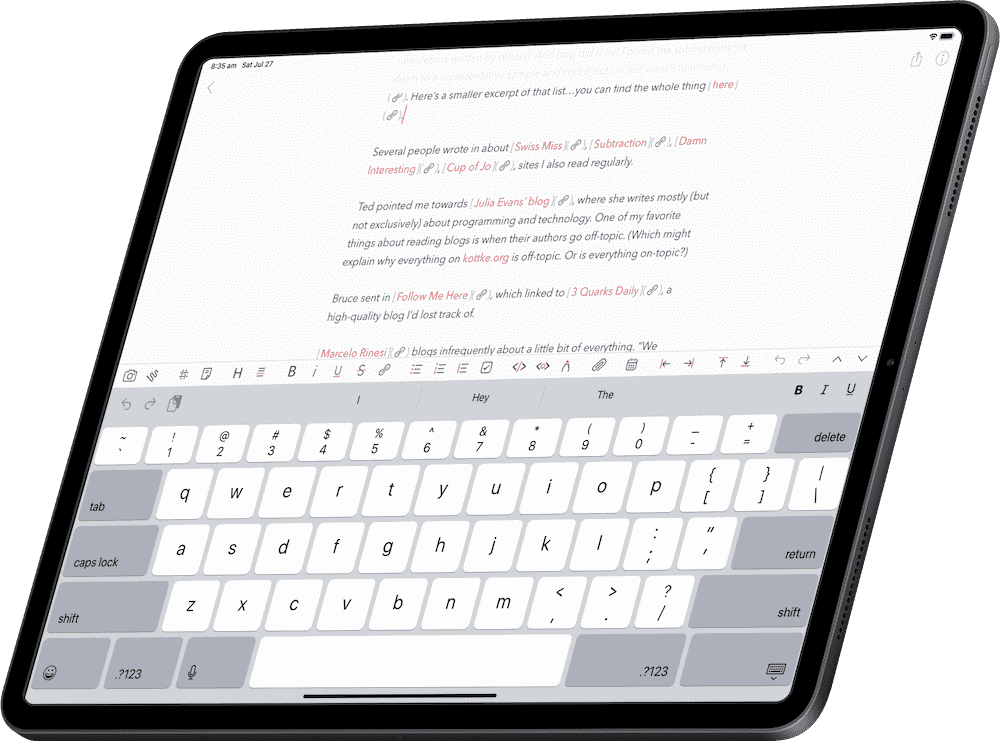 Bear is the best general note-taking app for the iPad, and it specifically excels at typed notes, saving interesting bits across iOS, and saving all sorts of file types. Bear is particularly adept at note organization: the ability to organize notes by tag — even multi-word tags, complete with TagCons — ensures you can find a note in a flash.
Joe Caiati wrote our original review of Bear a few years ago, and our choice for the best note-taking app for the iPad and iPhone hasn't changed since. Here's what Joe had to say:
There is a level of personal preference when it comes to picking your notes app on iOS. The market of apps seems to grow each day, and finding the right balance of features, design, ease of use, and price is a monumental task. We think Bear exceeds those requirements and hope this helps you find the tool that works best for you.
Bear exceeds expectations in all of our general criteria. The app is well-designed, surpassing many of Apple's own default apps available for the iPad. The app is especially easy to use, supports Markdown for easy formatting, supports the Apple Pencil for quick handwritten notes, has an array of export options, has rock-solid backup options, syncs across the iPad, iPhone, and Mac, and has an easy-to-follow subscription pricing model to unlock all that Bear Pro has to offer.
Bear hasn't changed significantly over the last few years, and in our opinion, for good reason — there's very little to change in Bear's note-taking formula. We hope to see an option to view and edit notes beyond the Mac, iPhone, and iPad realm in the future, and improved Markdown and formatting support may be in order.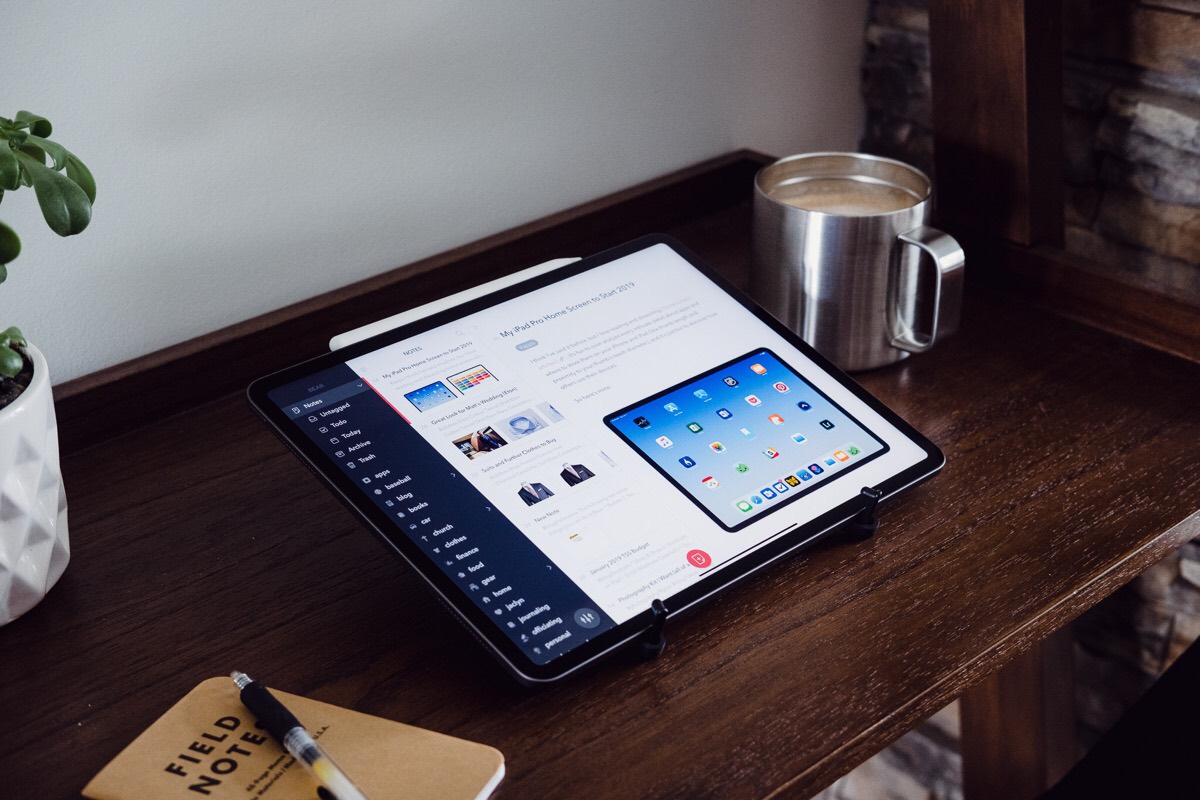 But as a whole, Bear is the best notes app for taking typed notes for the iPad. Check out our review right here.
The Best App for Compiling Long-Term Notes and Research: Keep It
To this point, we've covered general notes apps and handwritten notes apps, both of which excel in the typed and handwritten categories. But very often, notes are neither typed or handwritten — notes can come in the form of annotated PDFs, saved webpages and web archives, audio and video files, and more.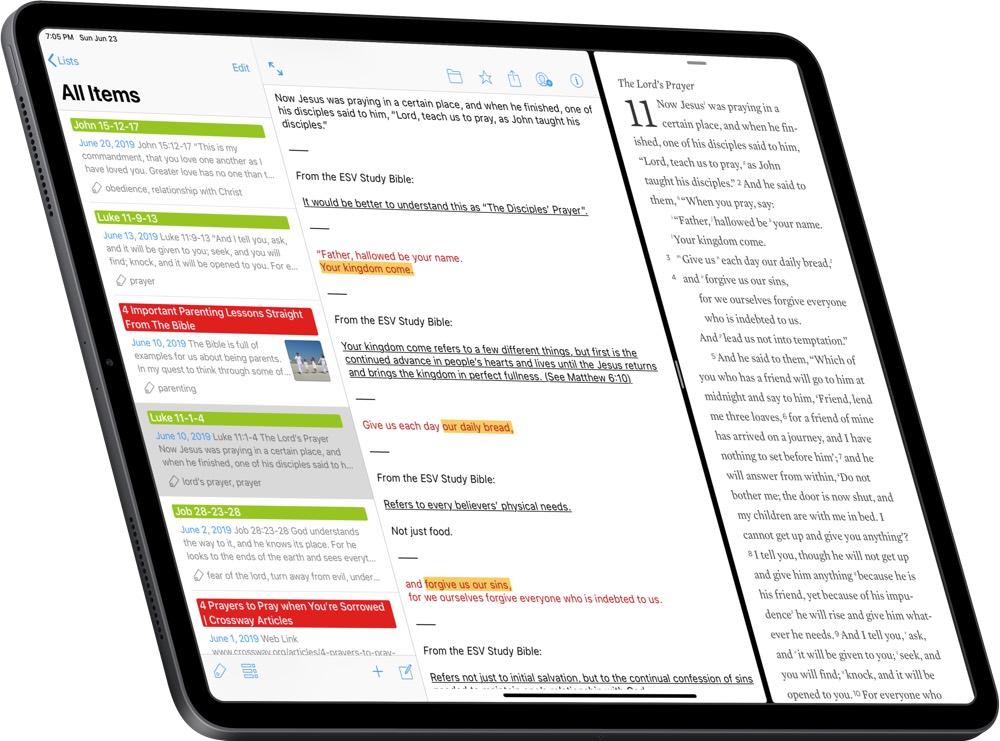 The best app for keeping all sorts of notes files organized for long-term research is Keep It.
Keep It, in many ways, mimics the capabilities of an app like Evernote or DevonTHINK, but it excels beyond those apps on the iPad platform. Keep It's design is more attuned to the iPad and iOS as a whole and the iPad app doesn't feel like an afterthought alongside a more powerful Mac app. Here's Curtis McHale, author of our guide to the best long-term research notes app:
The biggest reason that Keep It wins the mantel as the best long-term research app for iPhone and iPad is that it's the same app for iOS and macOS. No feature we could find wasn't present on both platforms. That means if you're an iOS-only user, you're not missing out on any power by not having a Mac around.
Keep It excels at organization. You can tag, label, and bundle any file or note you save in the app, and you can organize those files and notes however you'd like in a folder structure. Keep It scores bonus points for moving that folder structure right into iOS's Files app — you can access all your notes from any computer across the world that has access to your iCloud Drive account thanks to Keep It's awesome Files app integration.
Keep It has a few areas that we hope to see it shore up in the coming months and years. The app has occasional buggy moments and user experience decisions, like which menu to display after labeling or tagging a note. Keep It also does not allow for Apple Pencil annotations inside the app — you'll have to access the note via the Files app, annotate it there (or within whichever annotation app you choose), and then the annotations will appear in Keep It for good.
Keep It has both Mac and iOS subscription packages, ensuring it has a healthy business model that supports cross-platform features. In a long-term research category like this, long-term sustainability becomes top of mind when committing to an app.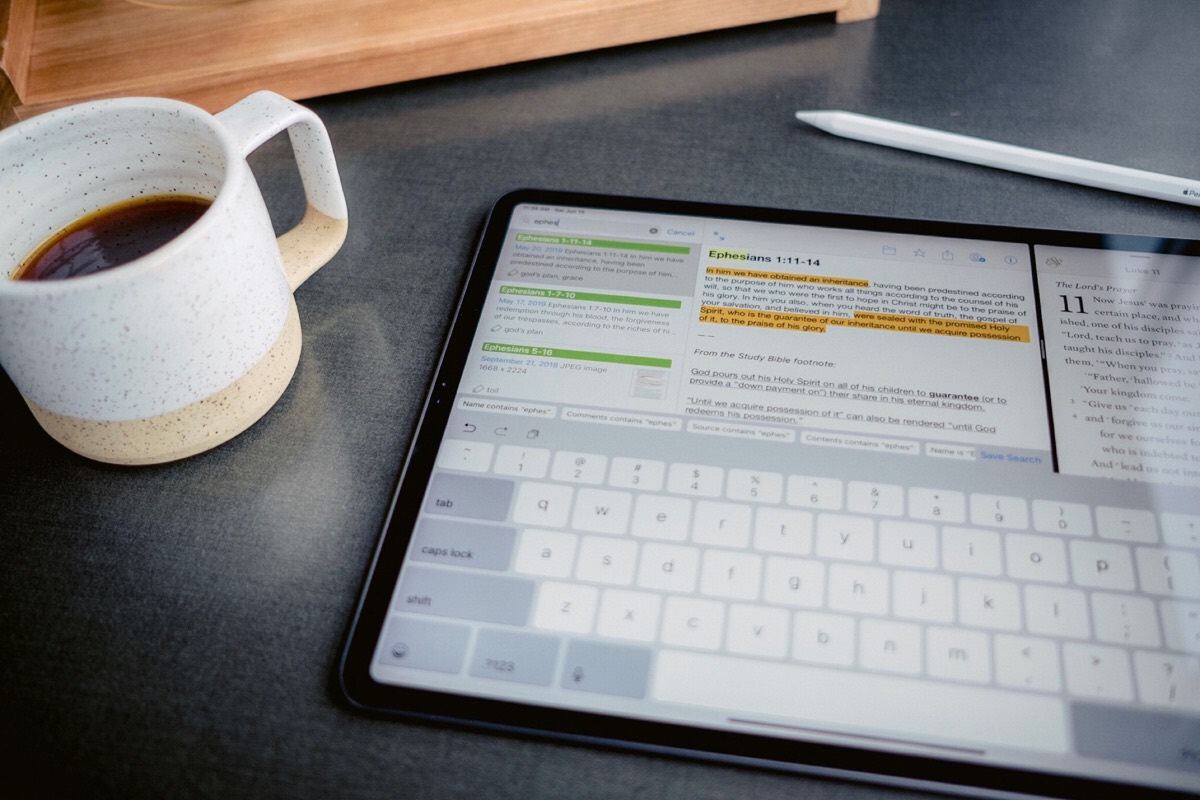 We just reviewed Keep It extensively, so head over to learn more about how Keep It measures up to other major players like Evernote and DevonTHINK. If you're curious about how to use Keep It for long-term research, you can check out an example right here as well.
The Best Notes App when Combining with a Calendar: Agenda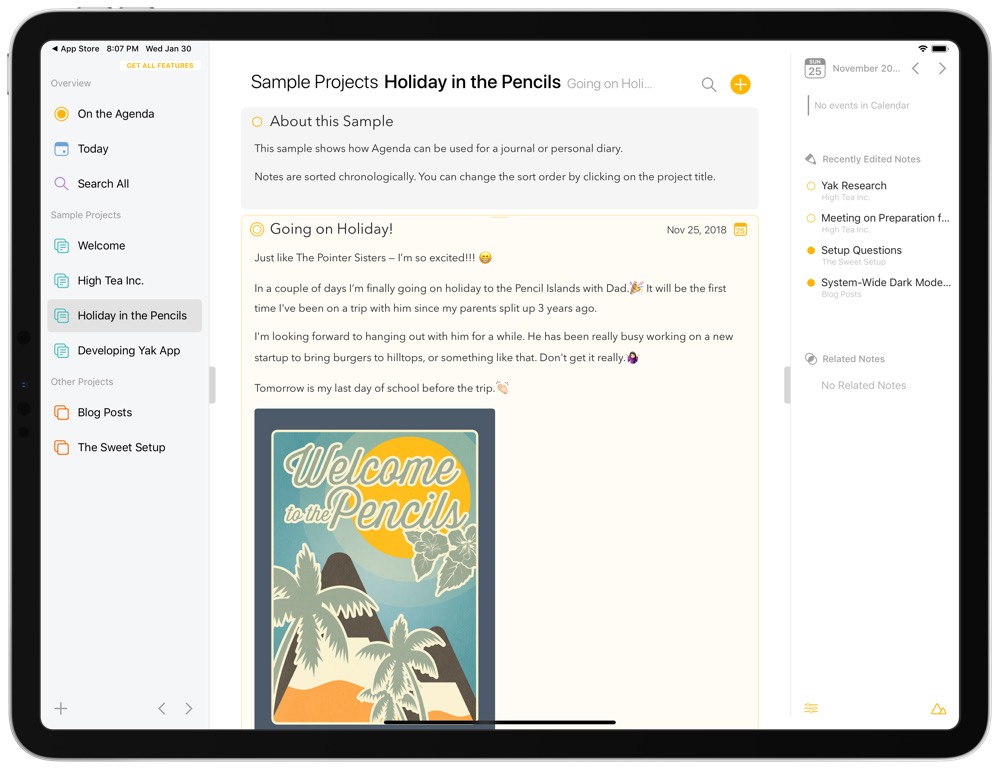 You won't find Agenda as the winner of any specific note-taking category on The Sweet Setup because we aren't really sure how or where Agenda is best suited. Agenda combines your calendar events with your notes, and in a recent update, throws a Reminders integration into the midst as well.
We feel Agenda is one of those apps that fits a specific type of person extremely well. This person could be a manager who has many meetings each day and needs to keep meeting minutes organized by calendar events. Agenda may also be well-suited for a writer who has to complete writing projects by set dates, or who has to track research notes based on a time and place. I think you'll know immediately if Agenda is the note-taking app for you.
As it stands though, none of us at The Sweet Setup have a particular need or use for a notes app that combines calendar and task integrations the way Agenda provides. But nevertheless, Agenda is a very worthy note-taking app. Agenda provides a wonderful iOS-centric design. On the big iPad Pro screen, you can move sections of the app in from the left and right side of the screen, providing a blank canvas for easy note-taking and writing and providing more powerful tools when you need them.
We're also very intrigued with Agenda's pricing structure. Agenda comes completely free and has no time limits. An in-app purchase unlocks all features for a 12-month period, at which time you'll have to purchase the premium features again. Premium features include full-width attachments, auto dark mode, the ability to create quick reminders, the ability to create calendar events, the ability to hide watermarking on exported PDFs, and more. This unique pricing structure likely ensures the Agenda team can keep the app updated not just on the iPad, but on the Mac as well.
We recommend giving Agenda a try if no other app on this list fits. If you're looking for a way to combine your calendar with your notes, Agenda may be the perfect fit for you.
Check out review of Bear and the best note-taking app for iPad and iPhone for a closer look at Agenda.
The Best Notes App for Long-Form Writing and Organization: Ulysses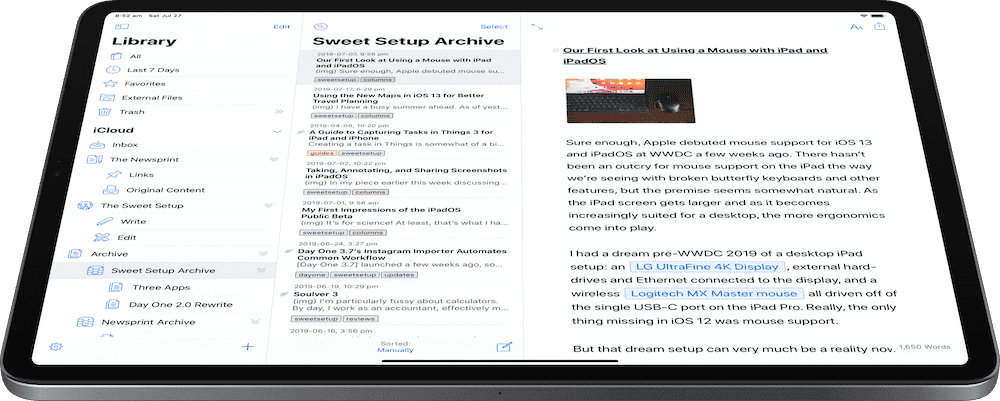 Once you have all your typed notes, handwritten notes and charts, and long-term research in place, it's time to write (if you're a writer, of course). And although all of the previously recommended notes apps are capable of handling the writing portion of your workflow, there are apps better suited for the job.
Ulysses has long been one of our favorite apps here at The Sweet Setup. It's one of the few apps on the App Store that has identical functionality across the Mac, iPhone, and iPad, and it combines an easy-to-use approach with a simple, unobtrusive design. There's very little not to like about Ulysses.
Ulysses on the iPad is an exceptionally well-made app. Thanks to recent updates, you can split Ulysses into two panels — say, one for writing and the other for reference — as well as navigate throughout the app entirely with the keyboard. In many ways, Ulysses has beat Apple to the punch in terms of iPad design and functionality. The split view features in Ulysses, in particular, seem like prescient features that Apple is set to copy with the iPadOS launch in the fall.
Of course, you could use Ulysses to keep notes as well. Our own editor-in-chief Shawn Blanc uses Ulysses for a wide range of his notes, and contributor Chris Bowler uses Ulysses for long-term research. Ulysses is flexible enough to handle long-form writing or short-form notes.
Like all other apps though, Ulysses isn't without a few faults. For one, Ulysses's implementation of Markdown may take some getting used to for some writers, as inline Markdown links are hidden behind text and images are handled with entirely different syntax. We've also started to hear about those with very large libraries seeing some slowdowns in the app. All of these quibbles are small nitpicks and have a very small bearing on how well Ulysses performs.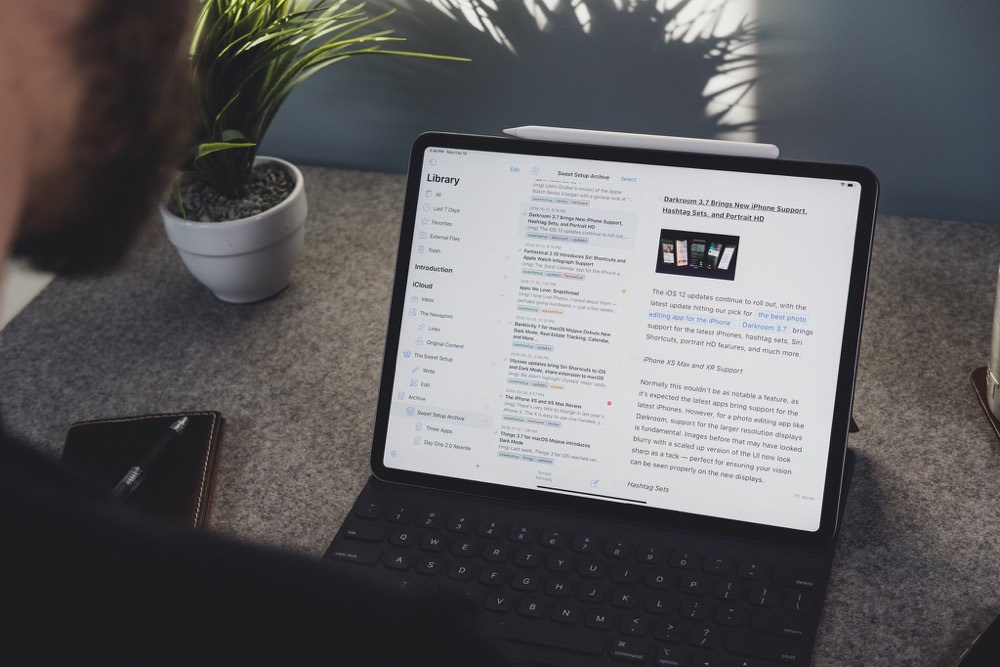 As mentioned, we have a smorgasbord of tips and tricks to bring out the best Ulysses has to offer. Our review is packed with guidance on Ulysses and Scrivener (Ulysses's closest competitor) and, if you want to go even deeper, you should check out our new and improved Learn Ulysses course.
The Best Notes App for Journaling: Day One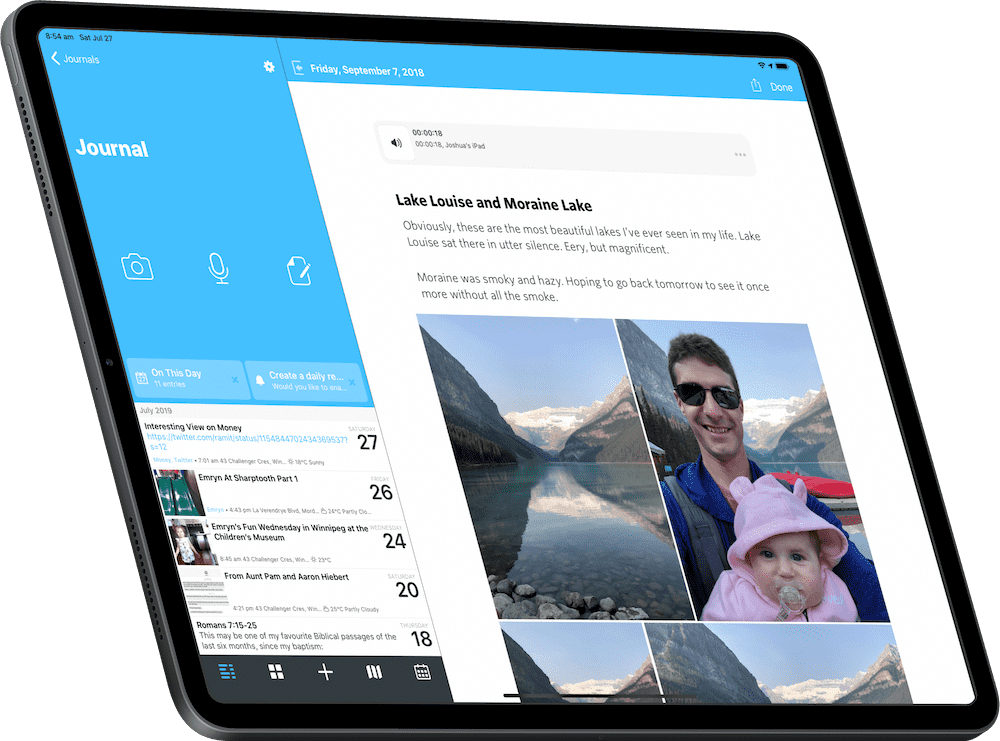 We feel there is a big difference between note-taking and journaling, even if the two circles cross over significantly in a Venn diagram. Where note-taking is often used to flesh out ideas or for referencing something in the future, journaling is more about capturing special moments, significant thoughts, and special places. To us, note-taking is to work and study as journaling is to your personal space at home.
So, while you most certainly could create a journal inside the likes of Bear or Ulysses, it's more appropriate to keep all your most personal notes in a separate app, and there's no journaling app available today that comes close to Day One.
Day One is one of the oldest apps on this list. The app first debuted for the Mac in 2011 and made its way to iPhone and iPad from there. There's been a long winding curve of development as well — where Day One used to a text-only app, you can now create journal entries with text, audio, photos, and most recently, with video.
Day One is exemplary in the design department. The app feels fresh and approachable, and you can fine-tune many of the app's design elements to fit your preferences (I especially love to use the Whitney font in the app). You can create multiple journals to capture different categories of journal entries, you can automate the journaling process by interlocking Shortcuts in your workflow, or you can automate a range of entry-types, like auto-importing all your Instagram photos.
Like Ulysses, Day One is capable of housing your notes and research. With the debut of video support, Day One can handle everything from audio and video to photos and text. However, you can't add PDFs or other file types to a journal entry at this point, limiting Day One's ability to become a full-fledged research app. This is slightly disappointing, as Day One's organizational features with tags and multiple journals act much the same way as tags inside Bear or labels and bundles inside Keep It — it has all the makings of being a great research app, but falls short in some file type areas. If you're wanting to pare down your list of monthly subscriptions, Day One can likely meet most of your note-taking needs, but not all.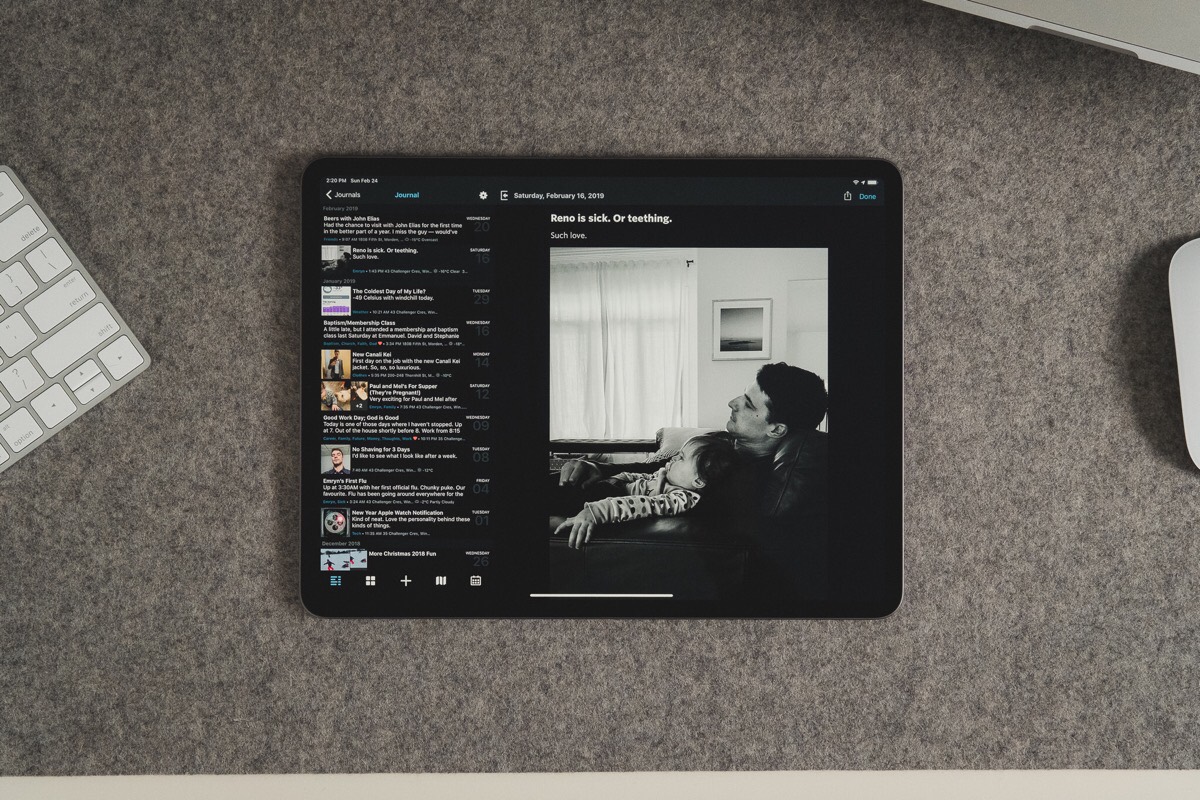 Also like Ulysses, Day One is one of our favorite apps here at The Sweet Setup, and we have covered the app ten ways from Sunday over the last half decade. You can get an idea of how to organize your Day One journal by checking out this post by Shawn Blanc. Or, our review covers a wide range of Day One's features. And lastly, if you want to squeeze every ounce out of Day One, our Day One in Depth screencast course covers every nook and cranny of the app.
Special Shout-Out: Apple Notes
Apple is king at sherlocking apps — if a third-party developer has a stand-out idea that pushes the iPad to a new level, you can bet Apple will take note and attempt to create its own app with many of the same features.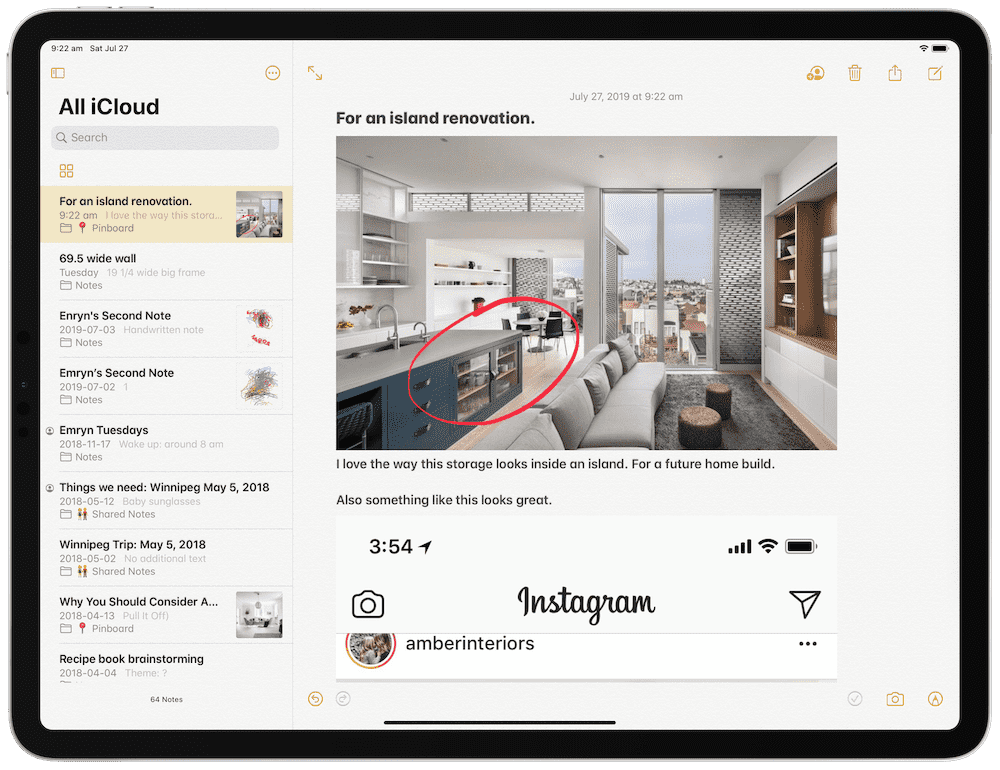 In terms of the note-taking app category, we don't feel Apple has directly sherlocked any specific app with the built-in Notes app. Notes can cover a wide variety of uses and needs, and considering its first-party support and functionality (and considering its price tag), we'd be remiss not to discuss Apple Notes as a viable option in this guide.
Apple Notes does a good job at doing everything. You can type notes and format them using Notes's built-in formatting options (alas, there's no Markdown support available in Notes). You can write handwritten notes by tapping the button in the bottom right corner of your canvas and you can use the tool palette to create works of art in Notes. You can create to-do lists with the checklist option. You can even scan documents and annotate the resulting PDF right in Notes. Notes truly does it all.
While Notes is a major player in the note-taking scene, there are a few elements holding it back.
For one, we really don't like its current aesthetic. The faux-paper background hasn't been updated in forever and it hearkens back to an old iOS style that feels stale and dated.
Second, organizing notes can be handled through file folder structures, but accessing those notes in Files isn't possible, and quickly organizing your notes as you work — say, by using tags — isn't possible either.
Third, and most importantly, we've heard from a number of people about Notes running into syncing issues in the past. Many a user have inadvertently lost all their notes due to a syncing issue, and having to go back to recreate thousands of notes isn't a fun task. For something that could be as important as all your notes and research, sync and backup have to be rock solid.
Apple Notes is a force to be reckoned with in any notes app discussion. On the iPad, Notes is especially powerful thanks to its direct Apple Pencil support (for instance, tapping a locked screen with the Apple Pencil automatically opens a blank Notes page for you). But it also isn't the best app at any individual feature. If you are price conscious, want direct first-party support, and need a variety of features, Apple Notes may be the best choice in this list.
Wrap Up
There are a number of app categories on the App Store, and you'd be hard-pressed to find a general category that can be segregated as far as the note-taking app category. People take notes in myriad ways, for different purposes and uses, and for different projects and needs.
Fortunately, no matter your needs, there's bound to be a top-rated app available for notes on the iPad. A quick TL;DR rundown:
The iPad is quickly becoming the most powerful device in the world for learning and creating. Thanks to apps like the ones listed above, the iPad is equally as powerful for research, writing, publishing, and overall idea creation.
And the best part? It feels like the iPad as a whole is only getting started.
Wait. There's a Bonus….
Custom Productivity Templates for Your iPad
If you want to use custom productivity templates on your iPad, we've put together a free, walkthrough guide along with two of our in-house templates that can help you get started.
We'll show you…
How to create and save custom page templates.
How to use those page templates to transform GoodNotes into your own productivity notebook (or any other type of notebook replacement).
Plus, we also have included two of our custom productivity templates for you to get started with.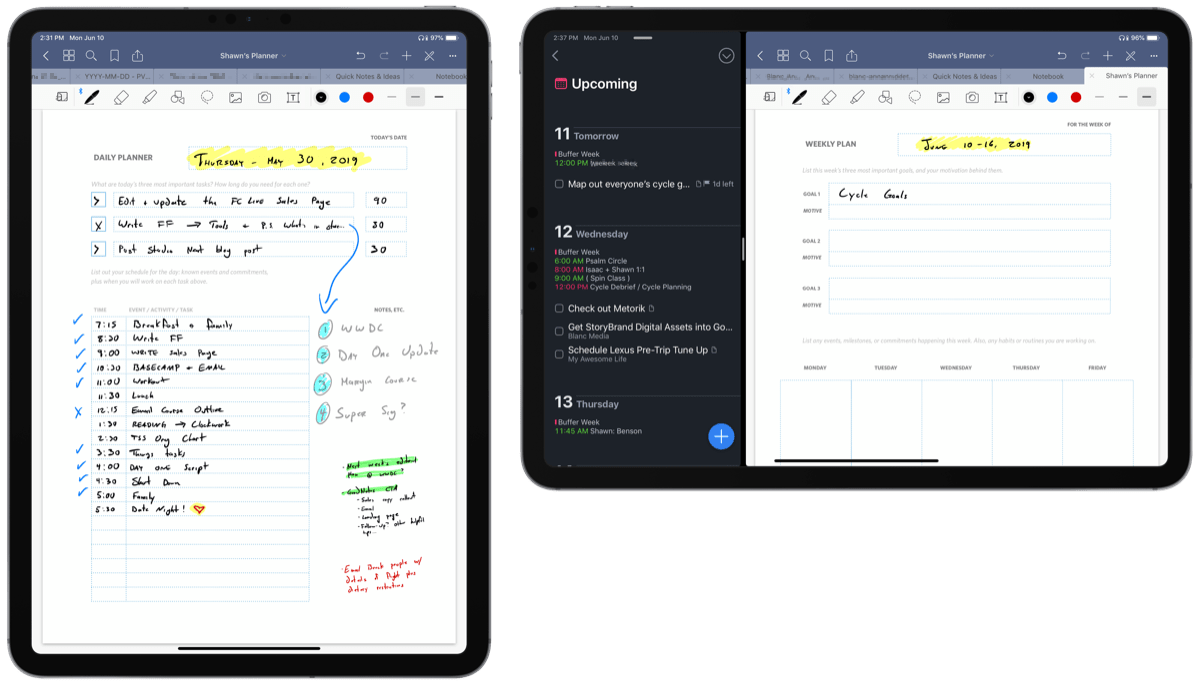 This guide is available for FREE to our email subscriber community. And you can get it right now.
By joining the Sweet Setup community you'll also get access to our other guides, early previews to big new reviews and workflow articles we are working on, weekly roundups of our best content, and more.