How to Add Custom Paper Types to GoodNotes 5
May 16, 2019
We're big fans of handwritten notes here at The Sweet Setup, and even though GoodNotes isn't our top pick for the category, it's a really close call. We've even compared the two line-by-line to make the decision a little easier, but one reason we love GoodNotes is the ability to add our own paper templates to the app.
With GoodNotes 5, adding a new paper template is even easier. Provided you already have a PDF or image handy, it's a simple process of adding it to the app. Personally, I'm a big fan of David Seah's Printable CEO series of planners, so I'm using the Emergent Task Planner as an example today. It's a great tool for planning and tracking my day, and I'd be lost without it. Using it on my iPad with GoodNotes is phenomenal.
To start, open the GoodNotes app tap the gear icon in the top right corner, and then tap Notebook Templates.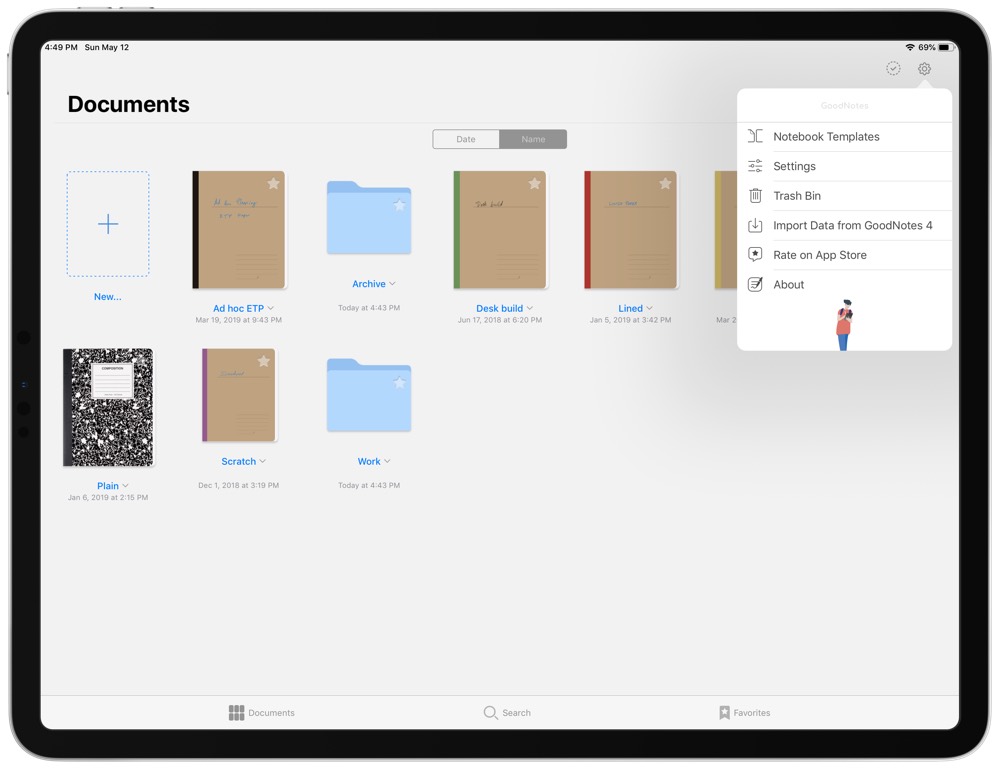 From this screen, there are several options to choose from, but we're interested in the ability to import our own paper. The paper templates are broken up into different categories, so pick the one that makes the most sense to you, and tap Import in that section. Since I use this paper type so much, I've chose to include it in the Essentials section.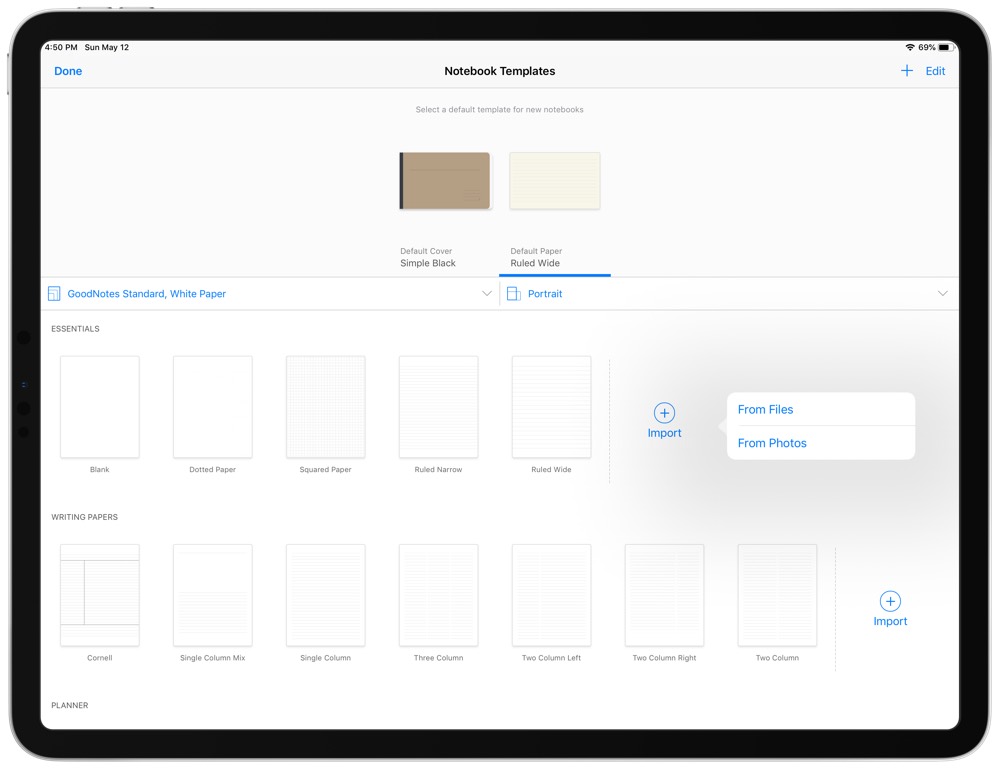 A Files chooser window pops up, and you can find and select your PDF or image from the correct area. Once you do that, the paper type is shown in the corresponding section to which you chose to import it.
Now that my paper is available as a template, I'll create a new notebook to start using it. Go back to the main screen of GoodNotes, and tap the + button available in the outline of a notebook. From here, you've given the option to name your notebook, pick a cover, and pick a paper type. Make your selections, and tap Create.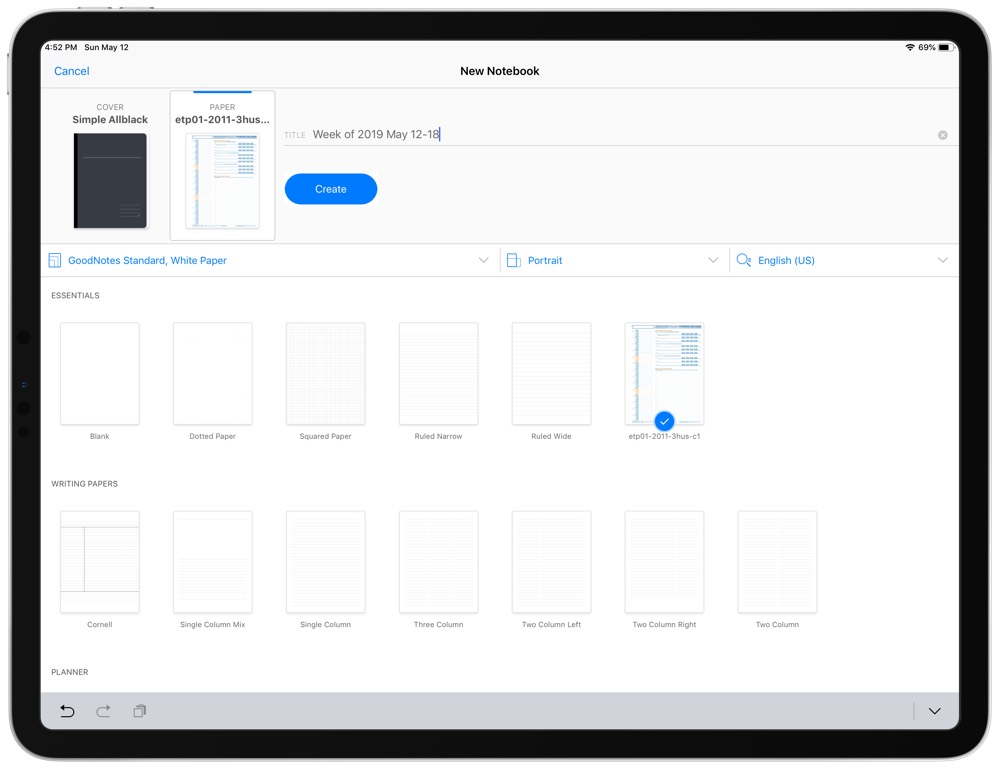 Open the notebook, and voila! Write, draw, and scribble to your heart's content on your custom paper. Each new page of the notebook also contains the same paper.
You can also add your new paper to existing notebooks as single pages. Ultimately, GoodNotes gives you the ability to completely customize your notebooks with any kind of paper you can find or imagine. As a jumping off point, check out this list of templates that Gabe (Macdrifter) put together.
---
We have more helpful tips right here.
---
The 5 Best Productivity Apps (Sweet Setup Favorites)
Download: We spend an inordinate amount of time sorting through hundreds of apps to find the very best. This list of must-have productivity apps includes app links, quick-start info, and pro-tip workflow recommendations for each app.