The best stand-alone fitness app for Apple Watch
Workouts++
January 8, 2018
I've had a weird relationship with the Apple Watch. I picked up the original on day one, but sold it a few months later. watchOS 1 was slow, the apps weren't good, and it also lacked GPS. While it was somewhat accurate at counting steps, it wasn't nearly as reliable as GPS.
With the Series 2 Watch, GPS was added. With Series 3, LTE became an optional add-on. In my opinion, a Series 3 Apple Watch with an LTE connection is a near-perfect fitness tracker. watchOS 4.1 brought streaming music from Apple Music as well, and once the battery life for LTE improves in future generations, I think it will be safe to say that the default choice for many athletes will be Apple Watch.
One of the questions I've been asked by my running friends is "What's the best running app for the Apple Watch?" When answering this question, I considered the following criteria:
Health.app Support: The Apple Watch is deeply integrated with Health.app. It makes sense for any Apple Watch run tracker to support saving information to Health.app along with the Activity app.
watchOS 4 Mapping: Prior to watchOS 4, third-party apps could not access GPS data saved from other apps. That changed with watchOS 4, and supporting this feature is imperative to any running app to ensure the data isn't trapped in one app.
Media Support: Supporting extra features like automatically playing a playlist is very helpful when starting runs.
Minimal Bugs: With the third generation of the Apple Watch, and with watchOS 4, it's time for the Apple Watch to grow up from a "cool new product" to a serious fitness device. Nothing will frustrate a runner more than an app that crashes midway through a run. The best running app needs to be rock solid.
Customizable Interface: For different types of runners, different data sets will be important. Some are concerned with distance, some are concerned with heart rate, and others are concerned with average pace. The best app will offer ways to customize the display to focus on whatever the user finds important.
Note: Runkeeper is our favorite run tracker for iPhone. Personally, it's my favorite place to archive all my runs. For the purpose of this review, we are only considering Apple Watch usage. Thanks to Health.app integration for many of the apps, it's fairly simple to use one app on the watch while sending the data somewhere else afterward.
The 5 Best Productivity Apps (Sweet Setup Favorites)
Download: We spend an inordinate amount of time sorting through hundreds of apps to find the very best. This list of must-have productivity apps includes app links, quick-start info, and pro-tip workflow recommendations for each app.
The Winner: Workouts++
Workouts++ really lives up to its name. It takes everything about the built-in Workout app and improves upon it.
Customizable Interface
One of my favorite features of Workouts++ is its ability to set up a custom interface for workouts. When you first launch the app, you are asked to allow Workouts++ to read and write to the Health app. You'll definitely want to allow this. After that, you are brought to the main screen.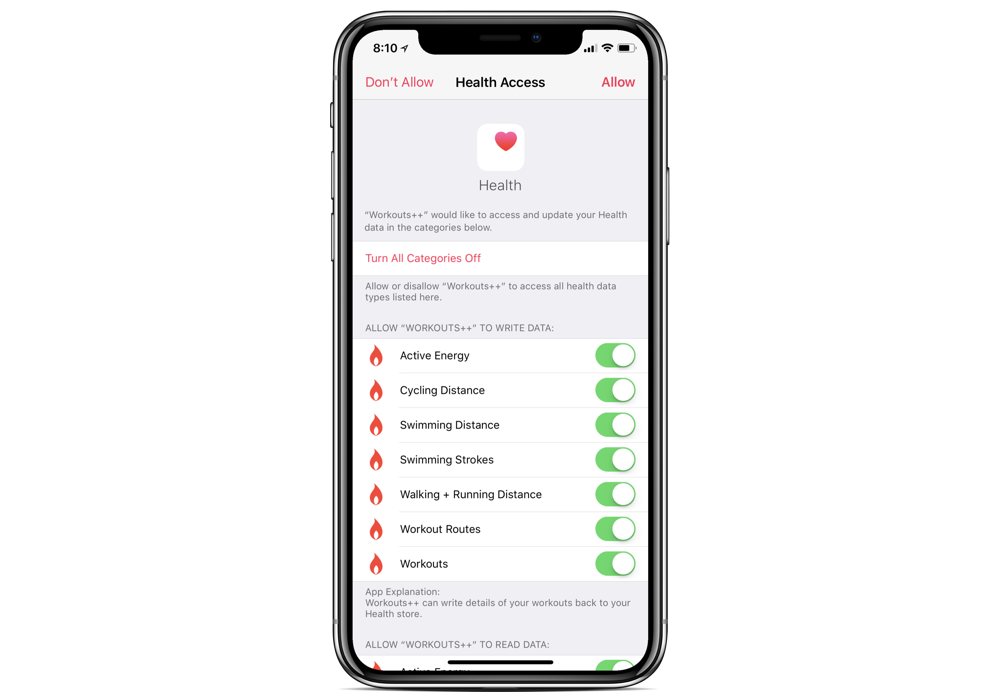 By default, it has built-in workouts for running, walking, and cycling (indoor and outdoor). Personally, I only do outdoor runs so I deleted the others.
The awesome thing about this app is how you can build custom displays for your watch. You could have a "speed run" display along with a "distance run" display. On the speed run, for example, you might focus on current pace versus overall distance.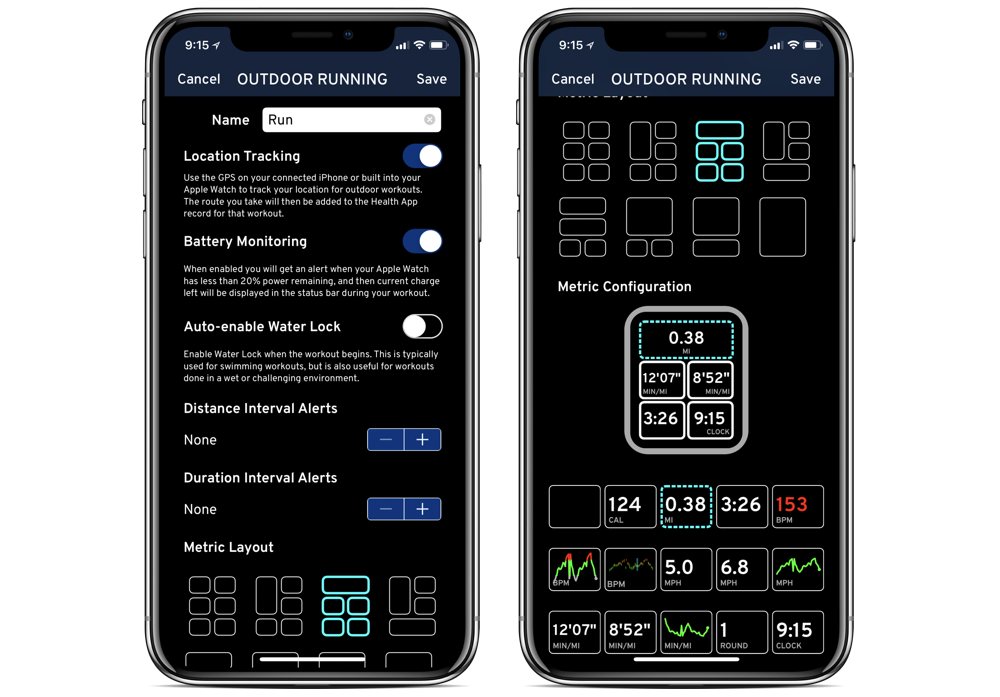 I love how you can build interfaces with larger boxes for certain types of information. Here's how I have mine set up: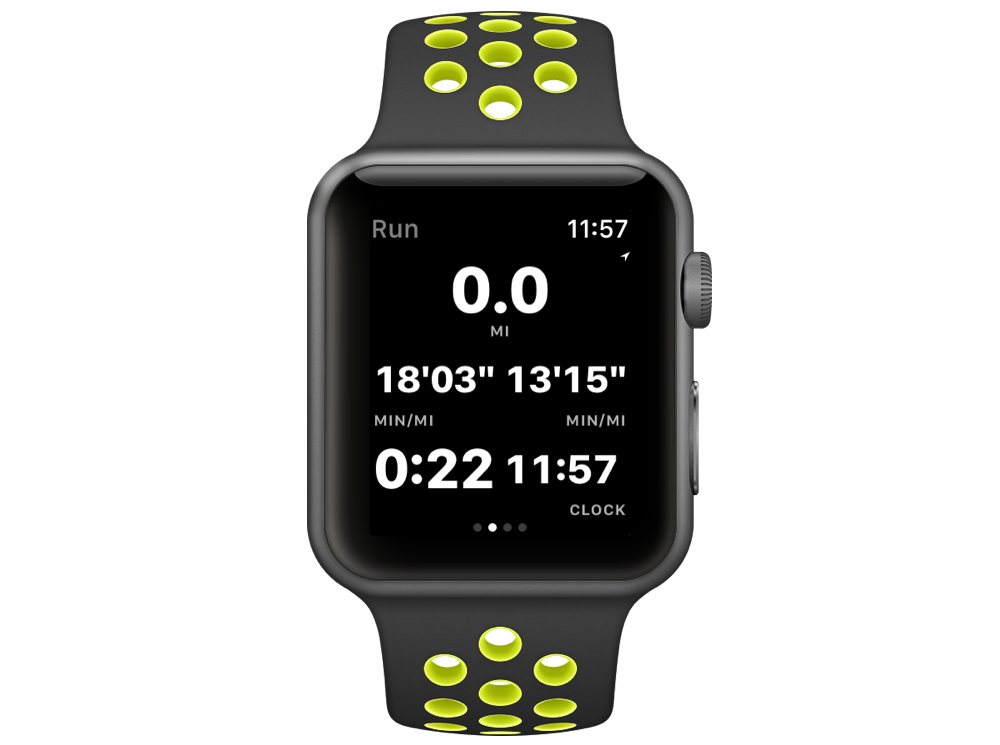 I have the distance in the top (large box), then current pace, average pace, total duration, and then the current time. This is perfect for my needs, and it's great that it can be customized for any number of uses.
Health.app Support
One of the reasons I think Workouts++ is the best standalone run tracker is that it's not trying to be a running ecosystem. It wants to integrate nicely with the built-in watchOS and iOS activity information. Outside of having a different icon in the Activity app, you'd never know you were using a third-party app.
watchOS 4 Mapping
With watchOS 4, apps now can write GPS data directly to the Activity app. Workouts++ supports this new feature, and is one of the only running apps I've found that does. This feature has allowed third-party apps to be at parity with the built-in app.
Minimal Bugs
As weird as this sounds for app criteria, I found other apps to have show-stopping bugs when being used without an iPhone around. With Workouts++, I never experienced a single crash or hiccup. One of the worst things that can happen to a runner is losing a workout mid-run, and Workouts++ never let me down. There's an old joke to stop someone's watch before calling for help if they collapse, and that definitely applies here due to the stability of the app.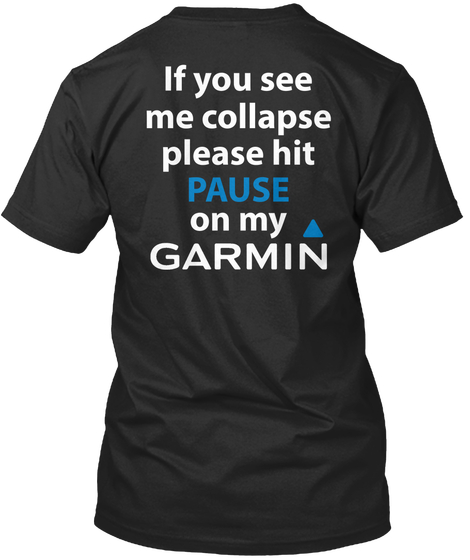 Extras
One of the key features of Workouts++ is podcast integration. After Overcast removed the ability to send podcasts to the watch, there wasn't really any way to send podcasts to the watch for standalone playback. Workouts++ has added a way to do this. The caveat: you need to be working out (if you really want to listen to a podcast, you'll lace up your sneakers).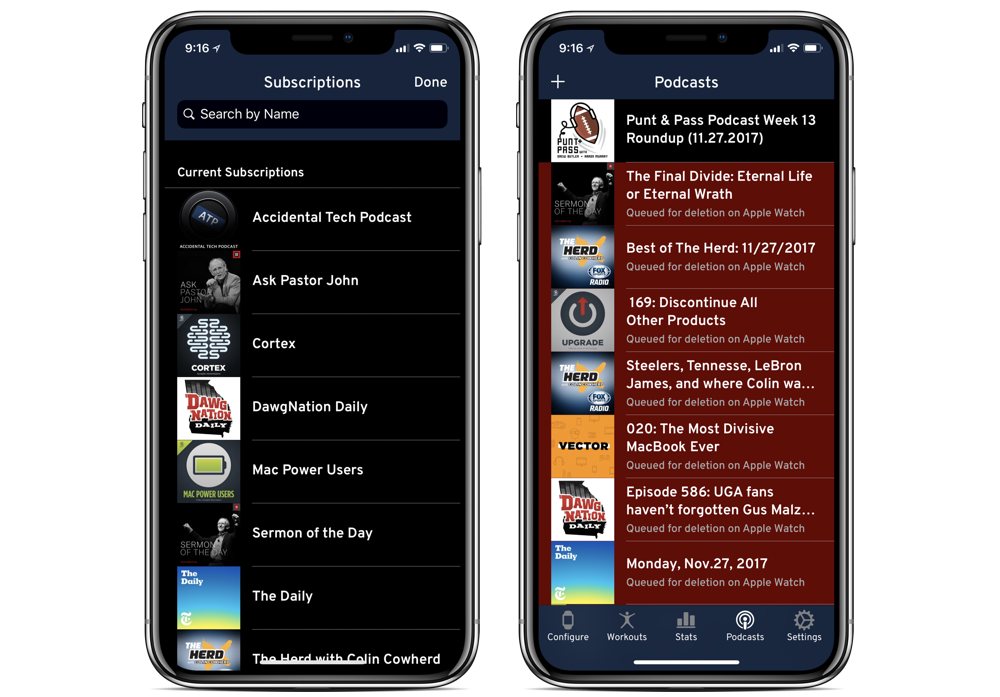 The easiest way to get your podcasts loaded into the app is to import an OPML. If you use Overcast, simply go to the Settings menu and tap Export OPML. The iOS share sheet will pop up, and then you can choose Workouts++. Your podcasts will now be loaded into Workouts++. There is also a built-in search feature inside of Workouts++ if you only want access to a handful of shows.
In my use of the app, I don't think of Workouts++ as a replacement for Overcast, but rather a way to catch up on a particular show while on a run. If you have the LTE Apple Watch, you can stream/download on the go without worrying about syncing ahead of time.
If you don't have an LTE Apple Watch, you can manually sync episodes to listen to while away from your iPhone. Syncing media to Apple Watch is a bit tricky and slow. I always leave Workouts++ open on both the Watch and on the iPhone to help speed it up, but you'll have to be patient.
Once you start a run, you can swipe over to see your podcasts and start playback.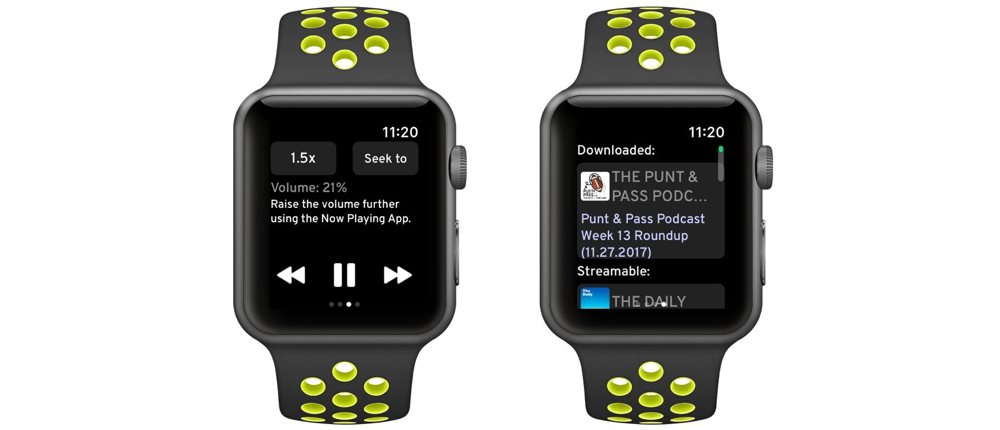 Overall, playback of podcasts is great. It supports adjustment of playback speed and has an option to "trim silence" without distorting the audio. I'm a big fan of how it works.
Another extra feature Workouts++ has is audible alerts for time and distance. This feature is incredibly helpful when running in cold weather (when the watch might be covered by clothes). I like to have an audible alert at every half mile.
One tip I do have for any Health.app focused fitness app is that I highly recommend RunGap if you want to send your workouts to a third-party ecosystem like Runkeeper or Strava. It requires a $1.99 in-app purchase (3-month subscription), but if you are like me and have 7+ years of workouts in one ecosystem, that is a small price to pay. Another app I recommend is HealthFit. It allows you to generate .FIT files (common workout file format) from Apple Watch workouts.
Workouts++ can be downloaded from The App Store for free.
Runner-Up: Workout App
The built-in Workout app by Apple is the second-best standalone running app for Apple Watch. I imagine it's probably the most-used fitness app for Apple Watch since it comes pre-loaded on every watch.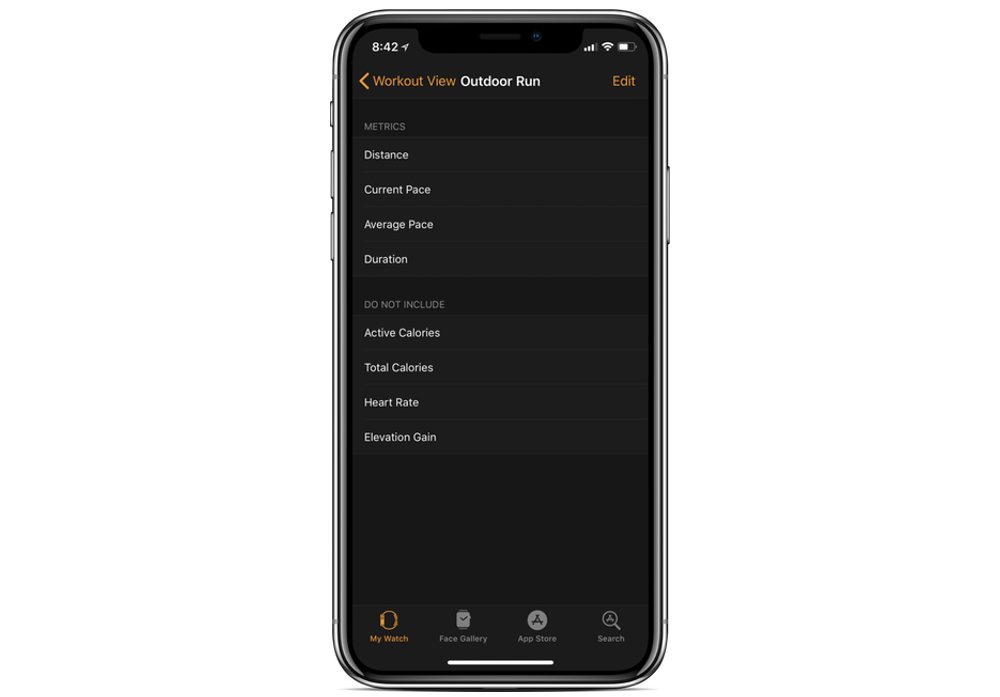 Because it's first-party, it has really great Health.app support. Like Workouts++, it's not concerned with another ecosystem other than Apple's (which now syncs via iCloud in iOS 11 and newer) database. It also saves GPS information back to the Activity app since it's a first-party app.
The Workout App also supports a customizable interface. You can show/hide data like distance, current pace, average pace, durations, active calories, total calories, heart rate, and elevation gain. You can also control what order they are listed in. My only complaint is that they are all the same size. I wish you could shift them around like Workouts++.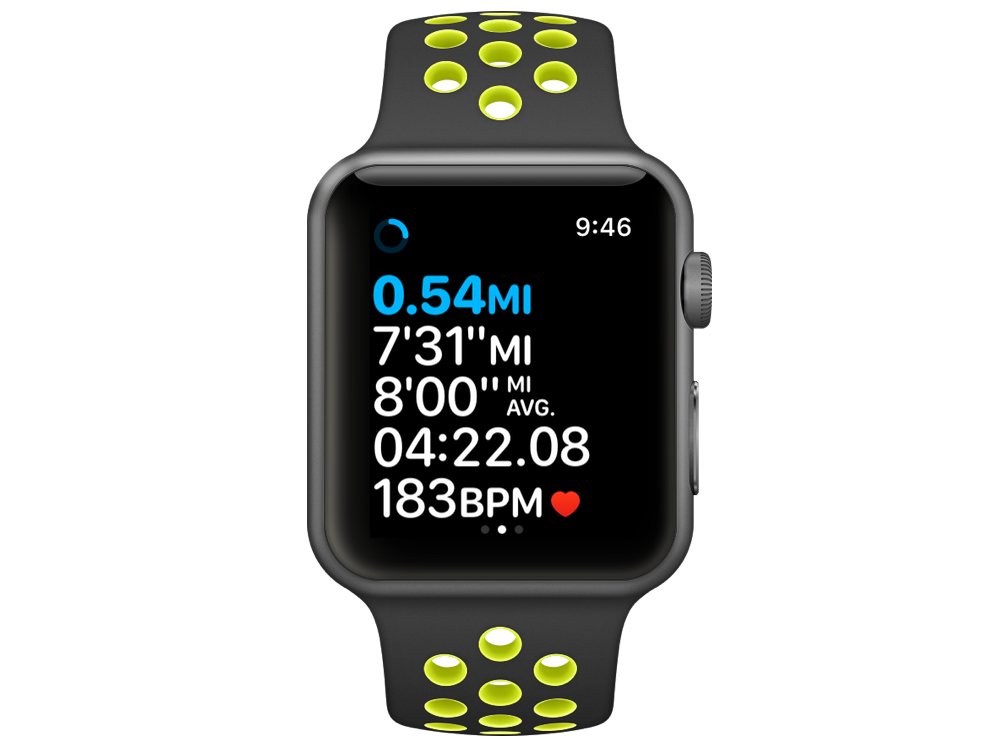 While it doesn't support podcasts, it does have fairly robust Apple Music support. You can pick a particular playlist to play automatically, and the app has playback controls inside of it (swipe to the left while running).
Overall, Workout.app is a great app. It has always been rock solid for me. Thanks to being a stock app, it seems to have some integrations other apps can't have (volume control, etc.), and if Workouts++ didn't exist, this would be my preferred app.
The Others
Nike+ Run Club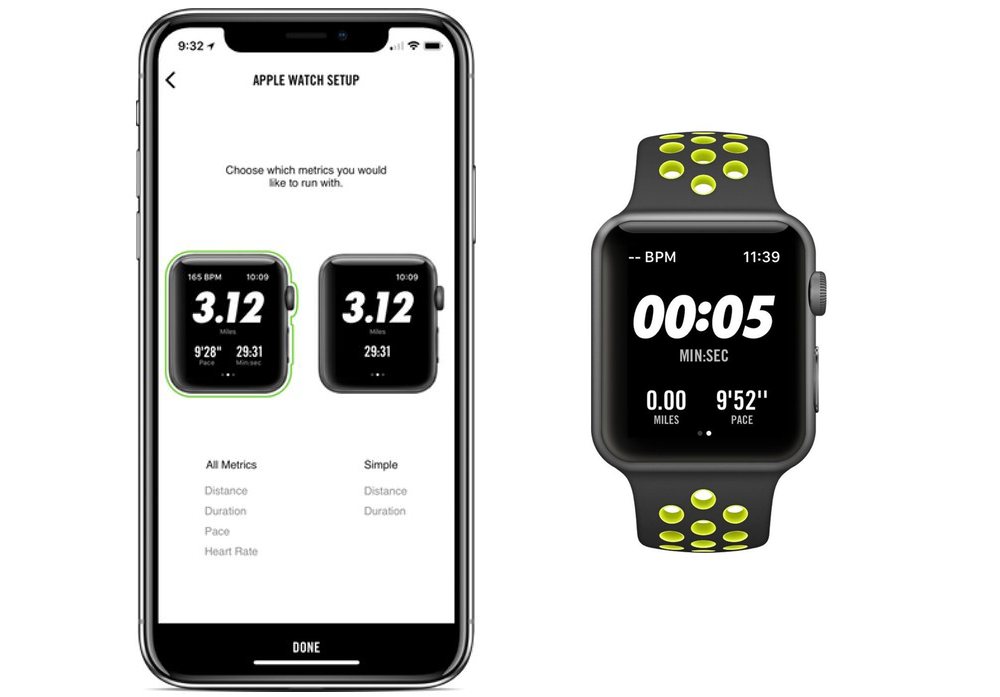 Despite being sort of built-in (only on the Nike editions of the Apple Watch), I really don't care for this app at all. The interface is fairly sparse and I didn't see a way to customize it. As of this writing, it also doesn't save GPS information back to the Activity app. With a close working relationship with Apple, you'd think this would have come right at the launch of watchOS 4.
There is nothing bad about it, but it does nothing to make me want to use it over the built-in app or Workouts++.
Runkeeper
You'd think that Runkeeper would be at the top of my list since it's what I prefer on the iPhone, right? The Apple Watch app isn't bad, but I experienced weird bugs in my usage. One bug triggered Siri to reply to a text message while running hard. This froze my Apple Watch and I lost the run. Was this a watchOS problem or a Runkeeper bug? I'm not sure, but I didn't experience it elsewhere. While it supports saving workouts back to the Health and Activity app, it doesn't yet support saving the GPS information. I have used this app quite a bit going back to my Series 2 Apple Watch and it's just not very reliable. It doesn't appear to be isolated to me as a recent note on Runkeeper's release notes mentions issues with the Watch app:
Apple Watch users, thank you for your feedback on the issues you are experiencing. We are working hard on fixing these problems to ensure you have a great experience when running. We will be releasing an update with these fixes very quickly.
Outside of the bugs, the interface contains useful information. Tapping on the bottom third of the screen will allow you to look at heart rate information, for instance.
Overall, it should be a solid app, but it doesn't appear that Runkeeper considers Apple Watch a priority.
Runkeeper is a free download from The App Store.
Strava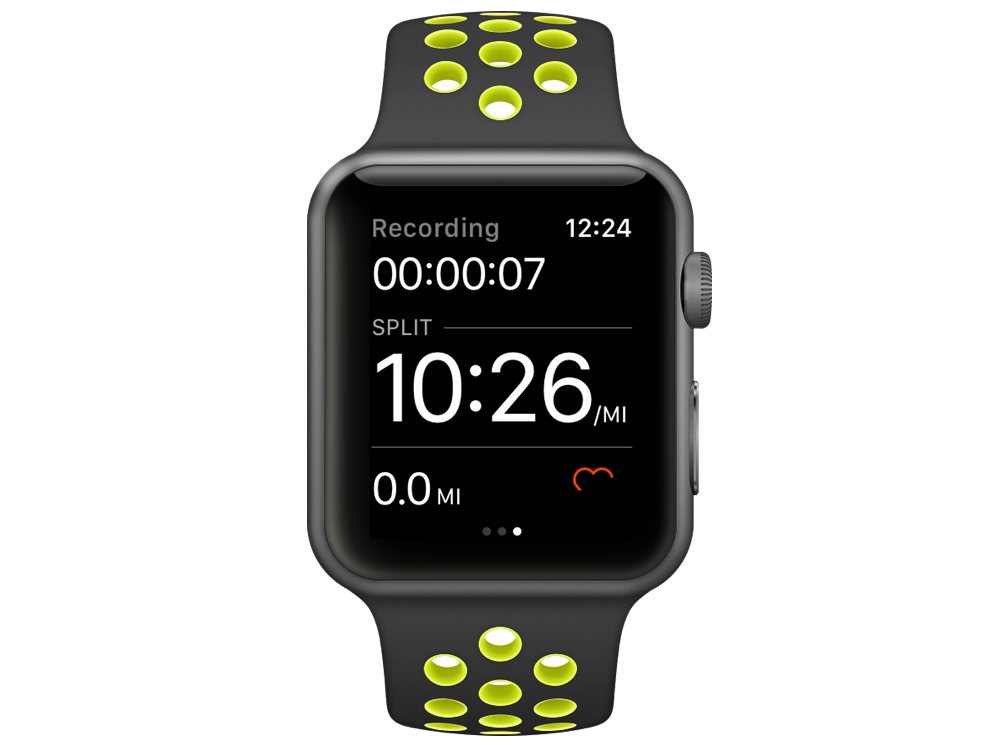 Strava is a very popular fitness ecosystem for a lot of my friends. I have actually synced all of my past runs to it using Tapiriik. With new runs, I use the RunGap app I mentioned above to send past runs to Strava. I do this mainly to have a backup of all my workouts.
The Watch app was not good during my testing. I couldn't find a way to customize the interface and it kept auto-pausing on me. I wasn't running in an area that had a lot of trees either. It seemed like every 3 minutes, the app would say "paused run," and then 5 seconds later it would say "run resumed." Maybe this will be fixed in a future update, but I really didn't care for the app at all.
Strava is a free download from The App Store.
The 5 Best Productivity Apps (Sweet Setup Favorites)
Download: We spend an inordinate amount of time sorting through hundreds of apps to find the very best. This list of must-have productivity apps includes app links, quick-start info, and pro-tip workflow recommendations for each app.
Conclusion
With an extremely customizable interface, useful audible alerts, great integration with the Health and Activity apps, and podcast support, I prefer Workouts++ over all of the standalone running apps I tested. Thanks to RunGap, I'm no longer limited to a single app by my choice of data storage. I can use Workouts++ or Apple's app, and then send the data to Strava or Runkeeper.
$0
Workouts++ is our favorite fitness app for Apple Watch because it displays the information we want to see during a workout, has great podcast support, and also collects and shares GPS data with the Activity app.