A Review of the Twelve South BookArc, an In-Depth Look at Drafts for iOS and Mac, and More
April 20, 2019
Here are the things we published this week and last. You can also stay up-to-date by following us on Twitter and RSS.
Also, we have a weekly email newsletter that sums up all the new and cool things published to the site. If you like to stay up-to-date via email, then you should sign up here.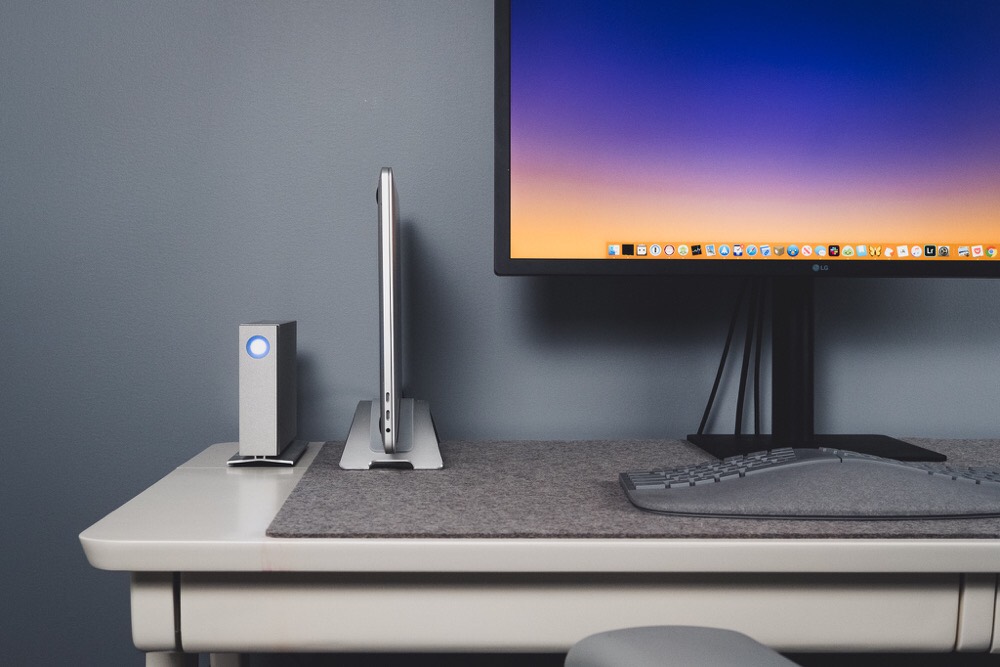 I've reviewed a bunch of Twelve South products over the years, from the company's iconic BookBook iPhone cases, to the ParcSlope and Curve laptop stands, to the AirSnap and PencilSnap cases for AirPods and Apple Pencil.
But perhaps the most popular and most iconic Twelve South product of all is the BookArc — a simple piece of curved aluminum designed to display your MacBook in all its glory while docked at your desk.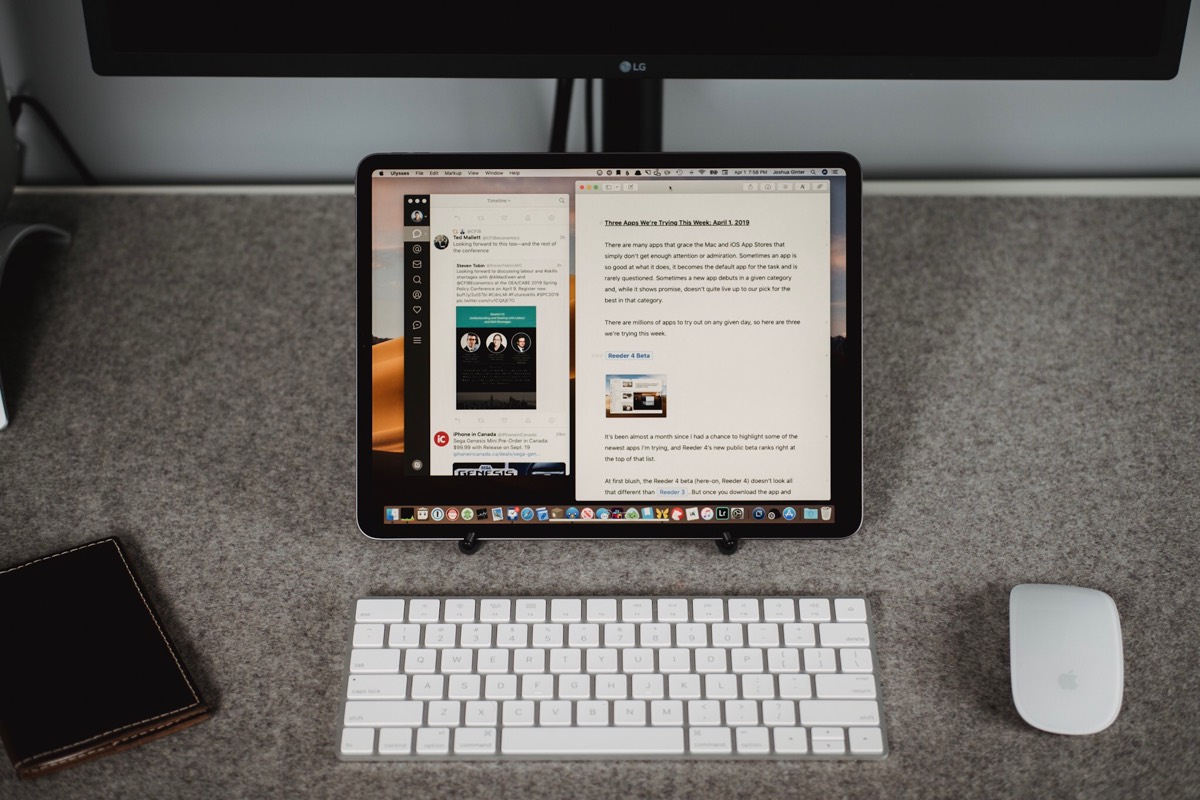 Despite the increasing power and usability of the iPad, one of the most popular ways to use an iPad is to use it as a second display for your Mac. As the MacBook and MacBook Airs get smaller, and as the iPad Pro (at least seemingly) gets larger and larger, being able to use them in tandem to be more productive on the go is an added bonus.
This is why we think our review of the best app for using an iPad as an external display is one of our most widely read reviews. When our prior pick, DuetDisplay, started to run into software glitches and crashed more often than not, we heard loud and clear that it was time to search for a new app in this category.
As a result, we have two new picks for the best app for using the iPad as an external display. If you're looking to use your iPad as a wireless display while on the go, Air Display 3 is our new favorite app for the cause. And if you're looking to use an iPad to navigate around a Mac in a headless configuration, we think the Luna Display hardware option is the best option.
I have a lot of thoughts, sometimes they're important, sometimes they're not. They might be clear, or just a jumble of words with no point yet, however something inside of me wants to write it down. Drafts (for iOS and macOS) has become my app of choice for capturing these — and for much more as well.
Drafts is much more than a quick way to take a quick note and has become the app I go to for all my writing because it's easy, simple, but still powerful when I need more features. As of the time of writing this, I have 705 documents, drafts, and notes in Drafts. This fluctuates throughout the week as I finish work on items and archive them.
There are many ways to format dates, with slashes, dashes, or even periods, and you can have leading zeros and a 2- or 4-digit year. Everyone has their own preference for date and time formatting, and you can easily change your Mac settings to reflect this!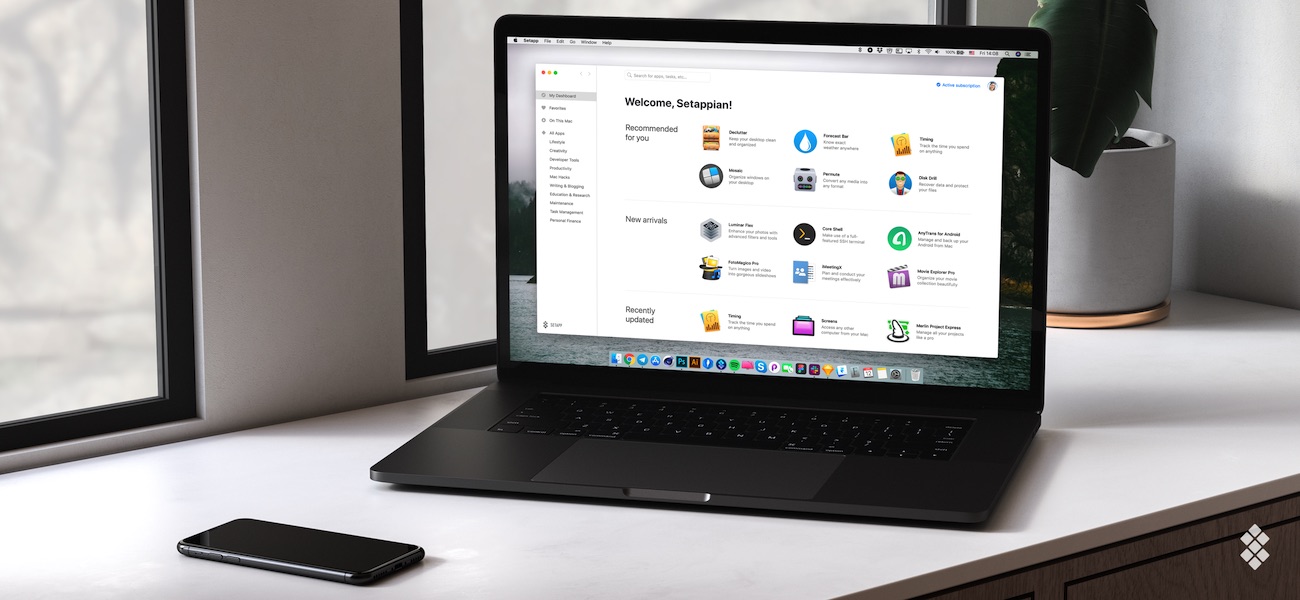 The last app you need on Mac. Setapp is the most comprehensive collection of 140+ premium Mac apps packed into one. Ulysses, Bartender, CleanMyMac, PDFPen, Luminar Flex, and MindNode all call Setapp home. As a member, you'll have full access to every app without ads, add-ons, or in-app purchases. And new apps are added constantly based on what members recommend.
Setapp is built by artists, writers, developers, and creators who know how important it is to get into a productive flow and stay there. It's a powerful feeling to have every tool available at any given moment to accomplish anything on Mac. Forget about separate app licenses and upgrades — everything's included. Setapp is seamless, blending into the background of any task imaginable. And you get one week free.
---
Our thanks to Setapp for sponsoring the site this week.
---
Stop losing your ideas and notes to multiple apps…

An online course to help you save time, organize your notes, and master the best writing app for Mac and iOS: Ulysses.
---