How to Change Date and Time Formatting and Preferences on macOS
April 18, 2019
There are many ways to format dates, with slashes, dashes, or even periods, and you can have leading zeros and a 2- or 4-digit year. Everyone has their own preference for date and time formatting, and you can easily change your Mac settings to reflect this!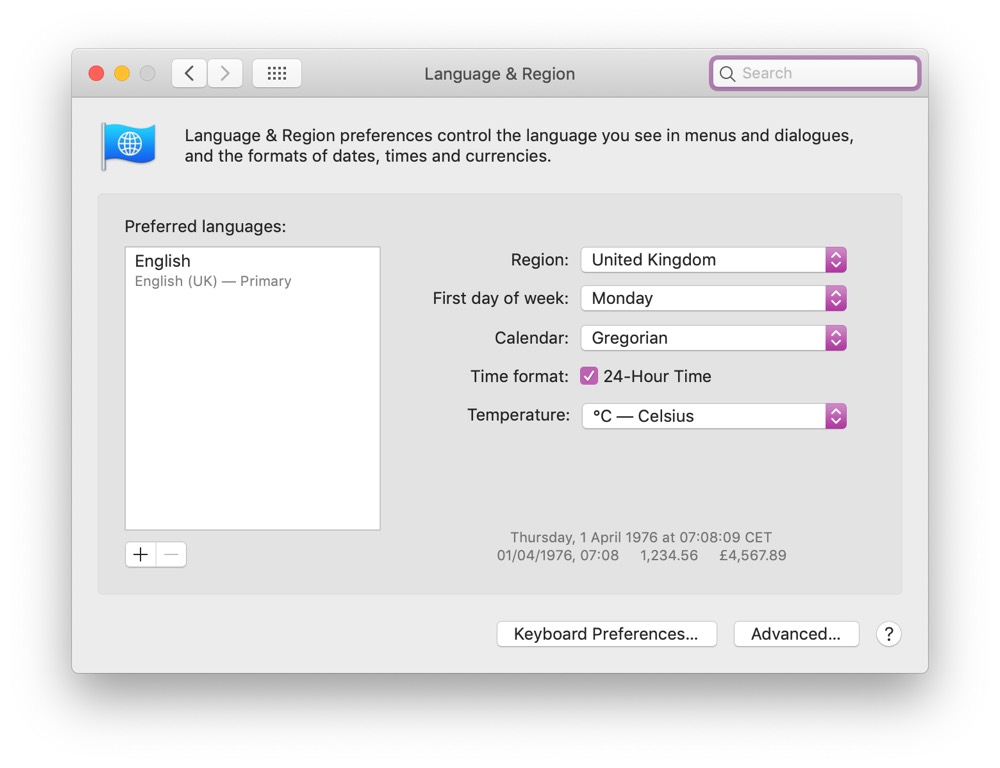 Open System Preferences and go to the Language & Region pane. You can change the first day of your week here, which is reflected in Calendar, and enable or disable 24-hour time.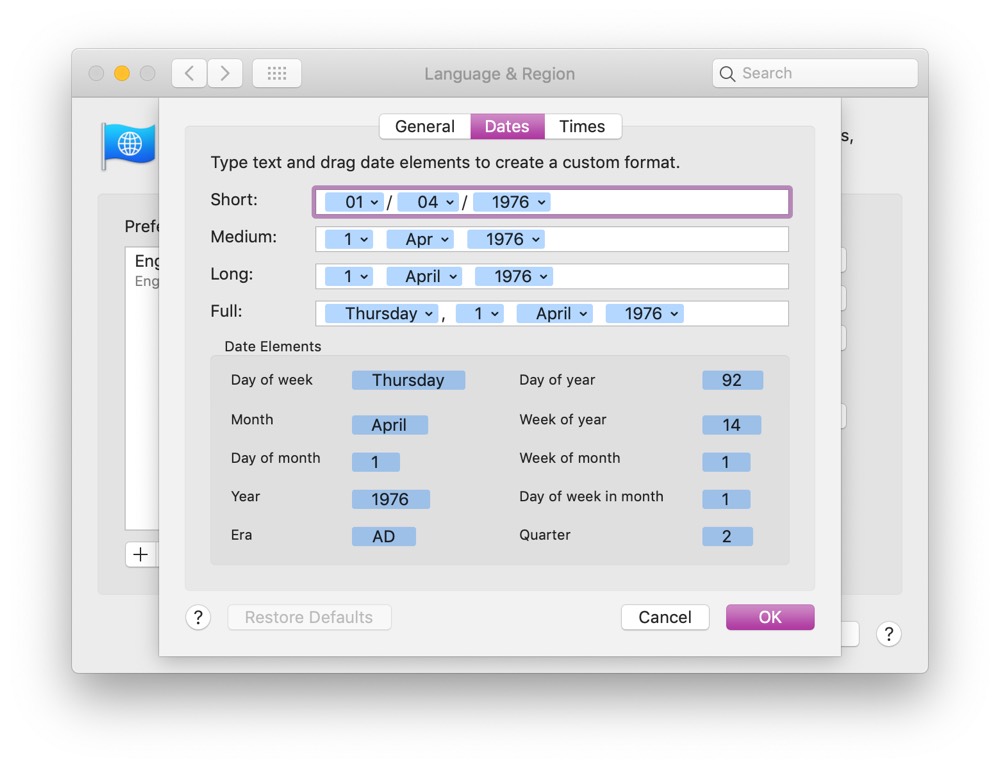 If you click Advanced, there are three panels, the second being Dates. Here you can set your preferences for short, medium, long, and full date formats — you can type as well as use the blocks already there, which are displayed in the Date Elements area at the bottom of the pane.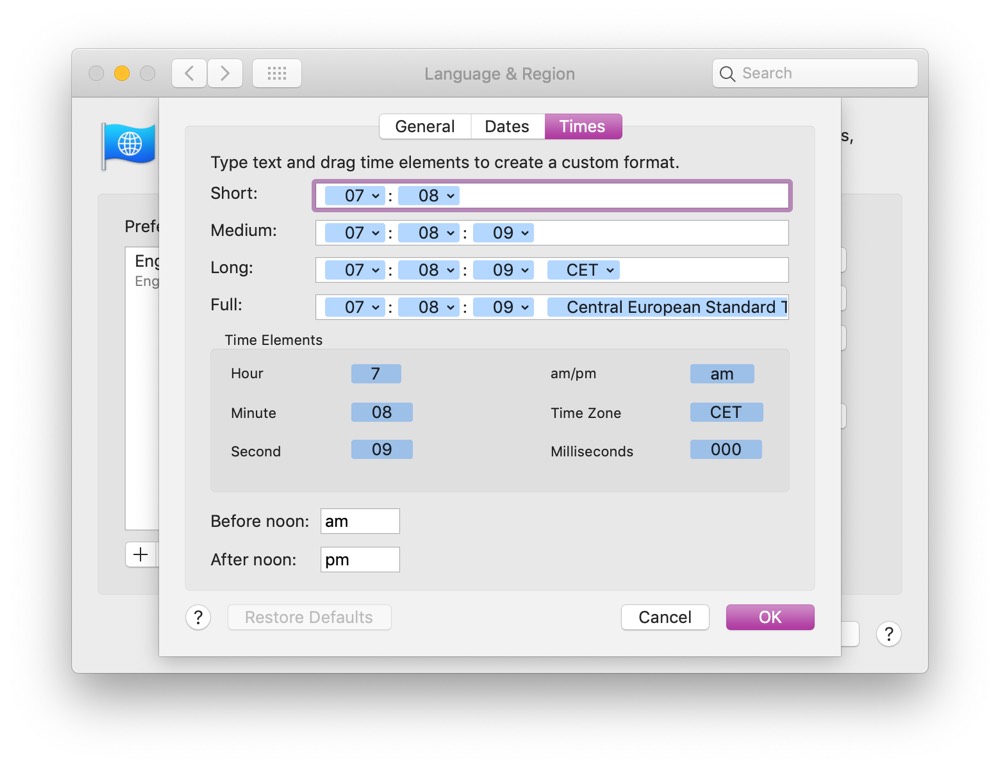 The next tab is Times, and again you have short, medium, long, and full time formats. You can also change AM/PM to say something else if you like, such as using a sunrise emoji and a sunset emoji (press Cmd + Ctrl + Space to open the emoji picker in macOS).
These formats are used by Pages, Numbers, and many other applications — including OmniFocus — to show you dates and times in the format that you prefer, so if you like your time to always show which timezone it is, then you can set this up.
---
We have more helpful tips right here.
---
Wait. There's a Bonus….
Custom Productivity Templates
We have a set of custom productivity templates that work well with the iPad app, GoodNotes. And if you want to try them out, we've put together a free guide that can help you.
We'll show you…
How to create and save custom page templates in GoodNotes.
How to use those page templates to transform GoodNotes into your own productivity notebook (or any other type of notebook replacement).
Plus, we also have included a couple of our custom productivity templates for you to get started with. These templates are right out of our popular productivity course.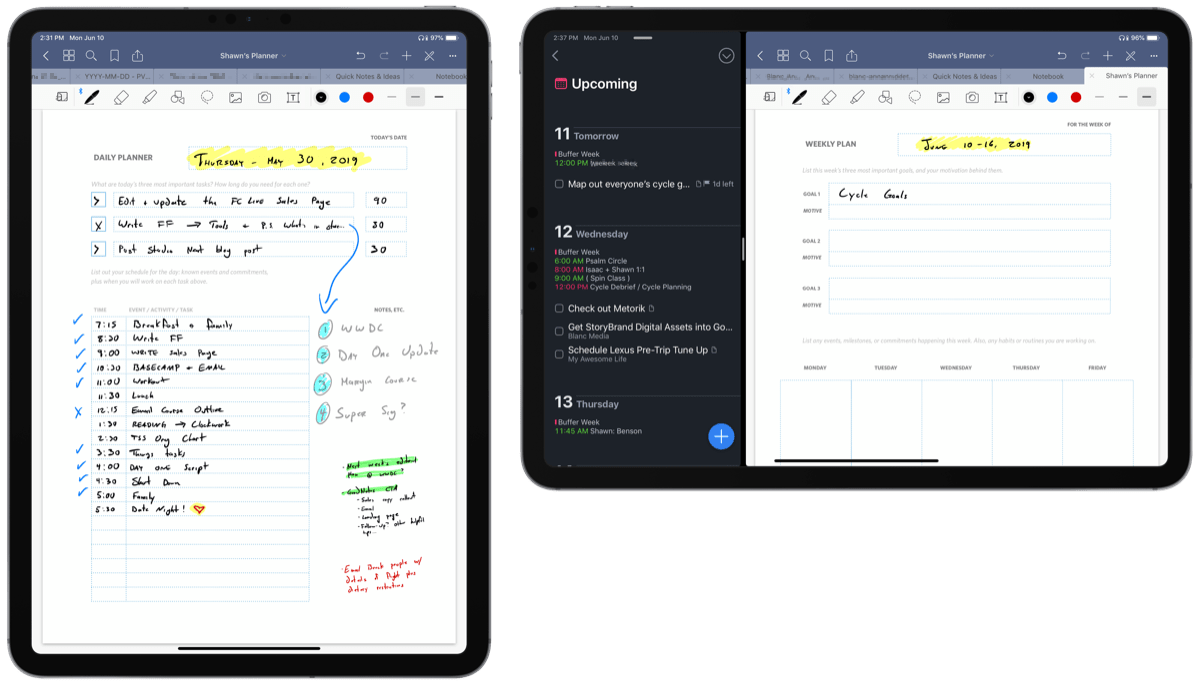 The custom templates and the guide are available for FREE to our email subscriber community. And you can get it right now. By joining the Sweet Setup community you'll also get access to our other guides, early previews to big new reviews and workflow articles we are working on, weekly roundups of our best content, and more.