We Updated Our Review For the Best App for Using an iPad as an External Display
April 2, 2019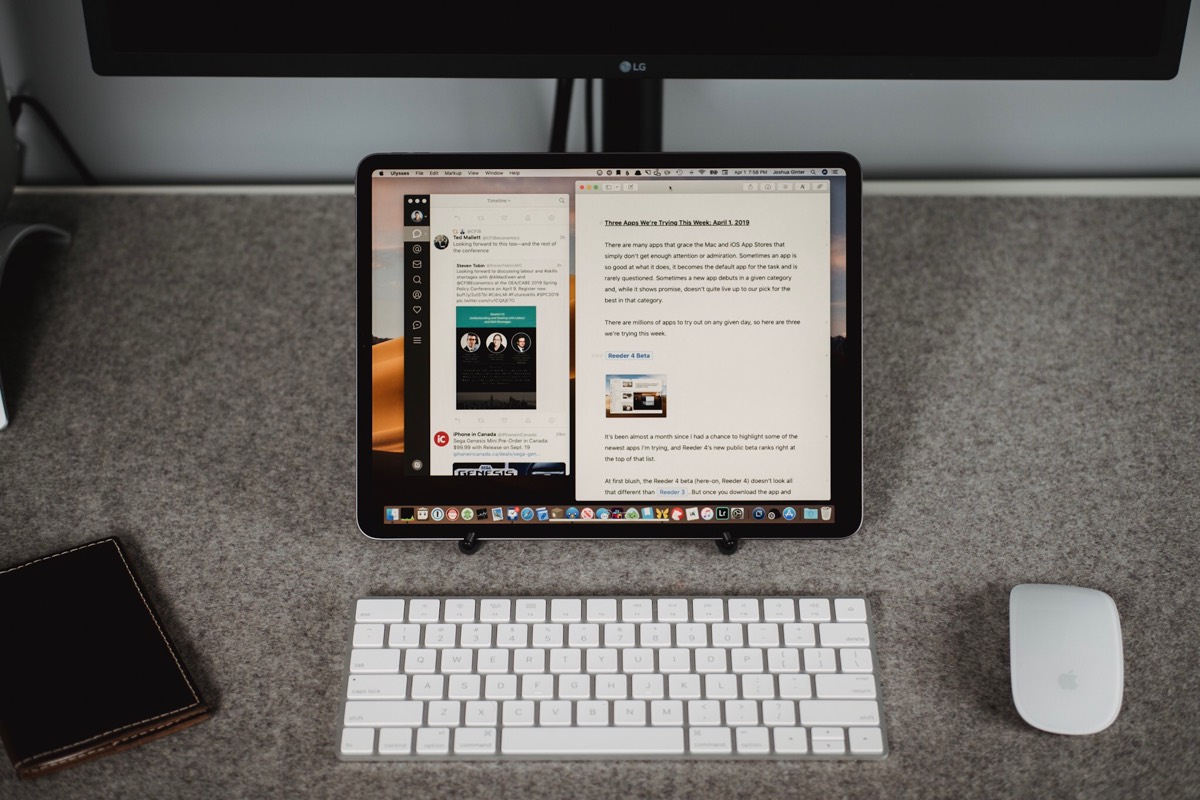 Despite the increasing power and usability of the iPad, one of the most popular ways to use an iPad is to use it as a second display for your Mac. As the MacBook and MacBook Airs get smaller, and as the iPad Pro (at least seemingly) gets larger and larger, being able to use them in tandem to be more productive on the go is an added bonus.
This is why we think our review of the best app for using an iPad as an external display is one of our most widely read reviews. When our prior pick, DuetDisplay, started to run into software glitches and crashed more often than not, we heard loud and clear that it was time to search for a new app in this category.
Since the last time we published an update to this review, a hardware option came around that turned heads and provided extra utility. The Luna Display dongle provided an option for using the iPad to navigate around a display-less Mac — perfect for those who use a Mac Mini or old Mac as a home media server. Curtis McHale on Luna Display:
The single spot that Luna Display far outperformed any of the alternatives was if you're looking for a headless macOS setup. I'm iOS first, so my MacBook Air sits in clamshell mode on a shelf. Every single time I wanted to connect to it via Luna Display, it came up without issues. Air Display 3 would occasionally connect if I was wired, and I was never able to get it to connect when I attempted a wireless connection with my MacBook Air in clamshell mode.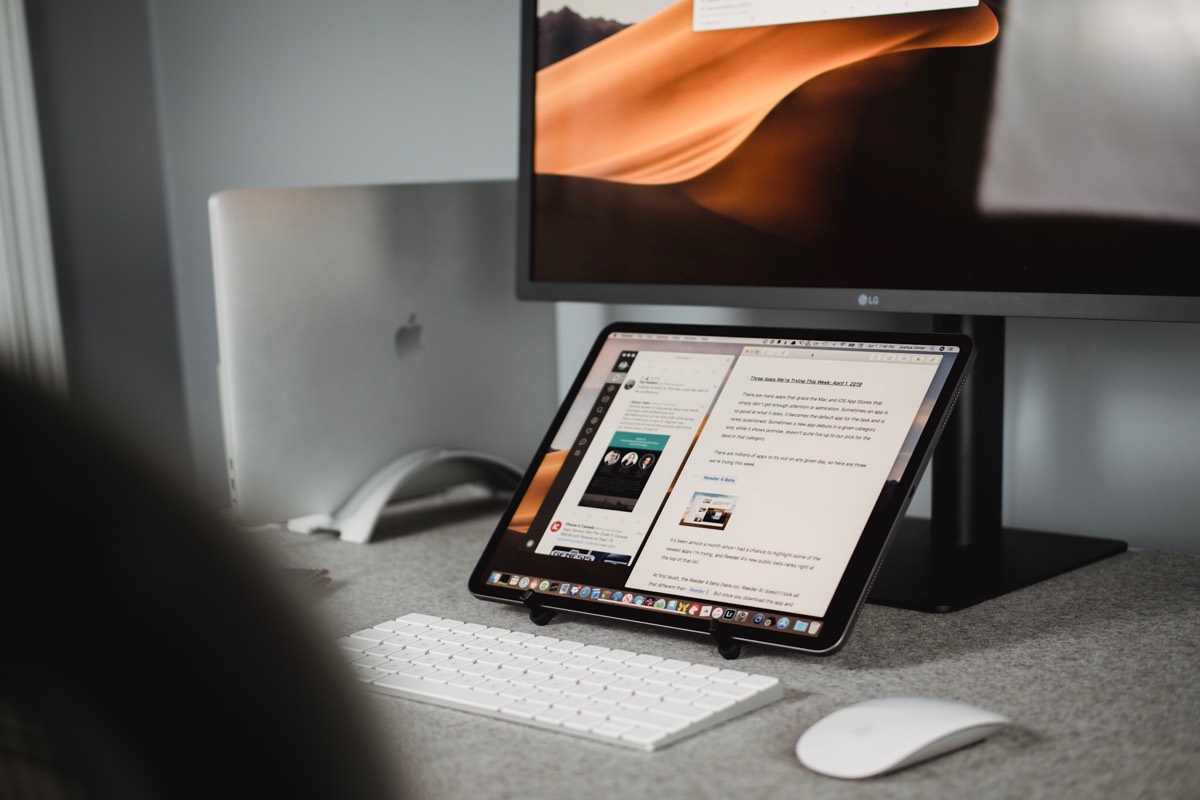 As a result, we have two new picks for the best app for using the iPad as an external display. If you're looking to use your iPad as a wireless display while on the go, Air Display 3 is our new favorite app for the cause. And if you're looking to use an iPad to navigate around a Mac in a headless configuration, we think the Luna Display hardware option is the best option.
Air Display 3 is a phenomenal choice for using the iPad as a wireless external display. Air Display's latest reviews on the App Store suggest that the app crashes more often than it should, but in our testing, the latest software updates work impressively well. There are a few moving parts here; you need the latest software on iOS and the latest Air Display host installed on your Mac for everything to run properly. But provided you have the latest software, your experience with Air Display is sure to be smooth.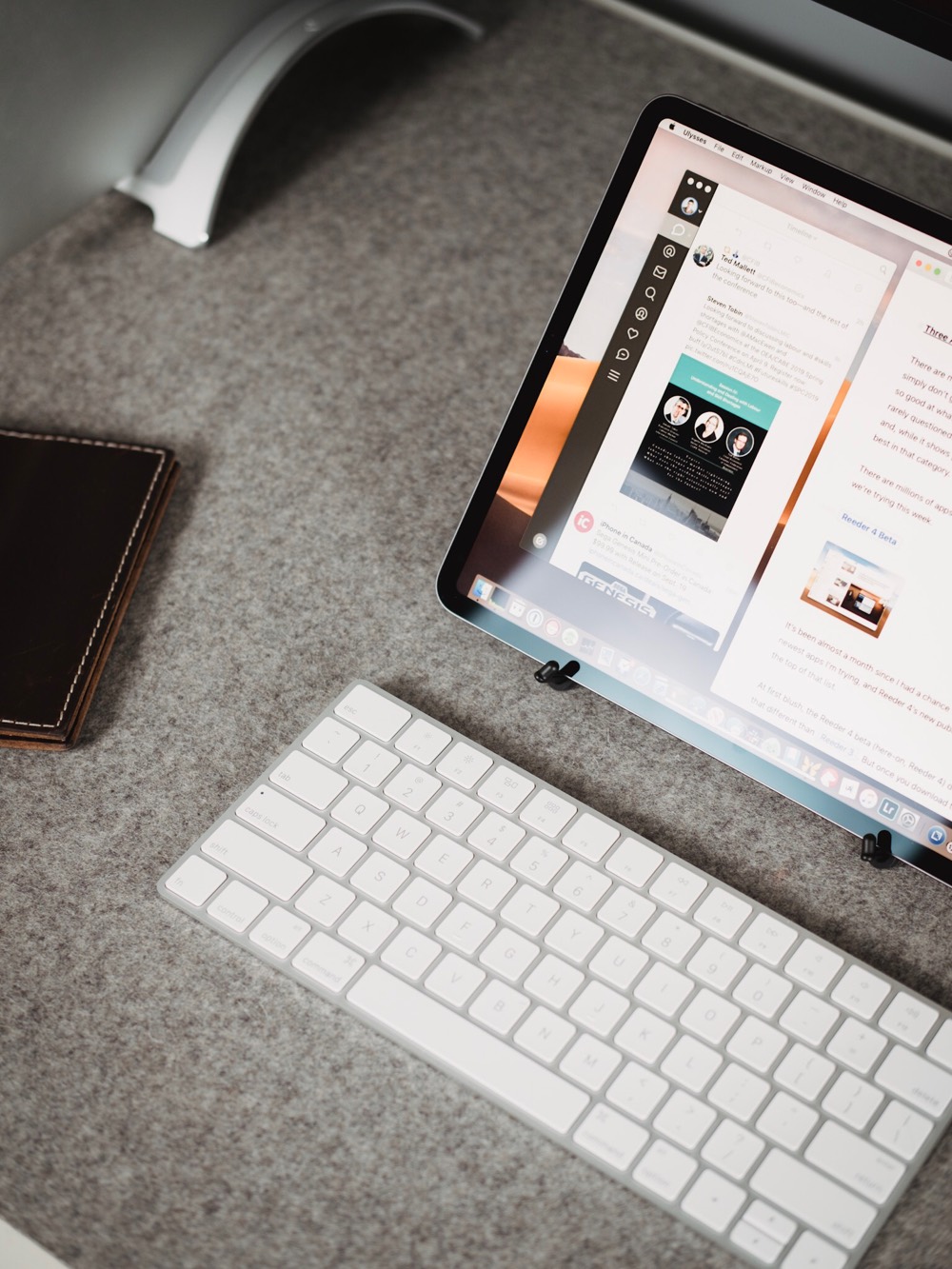 No matter your need for an external display, be it to extend your Mac's display on the go, to act as an extra display on your desktop, or to act as a display for your headless Mac, Air Display and the Luna Display dongle will have you covered.
Our new review has been updated with new photography, new options, and new use-cases. Head over to our updated guide for the full breakdown.
---
Stop losing your ideas and notes to multiple apps…

An online course to help you save time, organize your notes, and master the best writing app for Mac and iOS: Ulysses.
---