Essential Apps for Your New iPhone
December 24, 2019
So, you're getting a new iPhone for Christmas. That's awesome, and we know you're going to love it. But maybe you're wondering which apps you should start with. Boy, do we have some ideas on that front.
However, we don't want to take up your whole holiday talking about every app under the sun. Let's start with just a half-dozen apps we love and think you'll get a lot of use from.
* * *
Preserve Your Memories: Day One »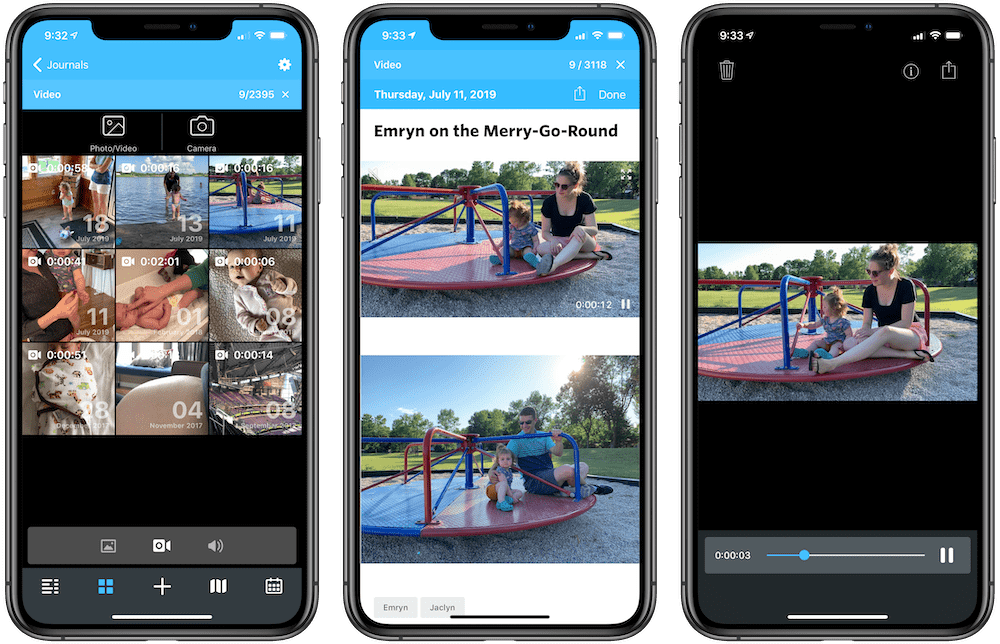 Memories are fleeting, but a digital journal can be forever. Day One is the only journaling app for us — the one place we trust to log our most important memories, milestones, innermost thoughts, sentimental photos, and all the other little details about our day-to-day lives that form the sum total of our human experience.
We believe in this app so much, and know it's capable of so much, that we have an entire course dedicated to showing you how to get the most out of it.
---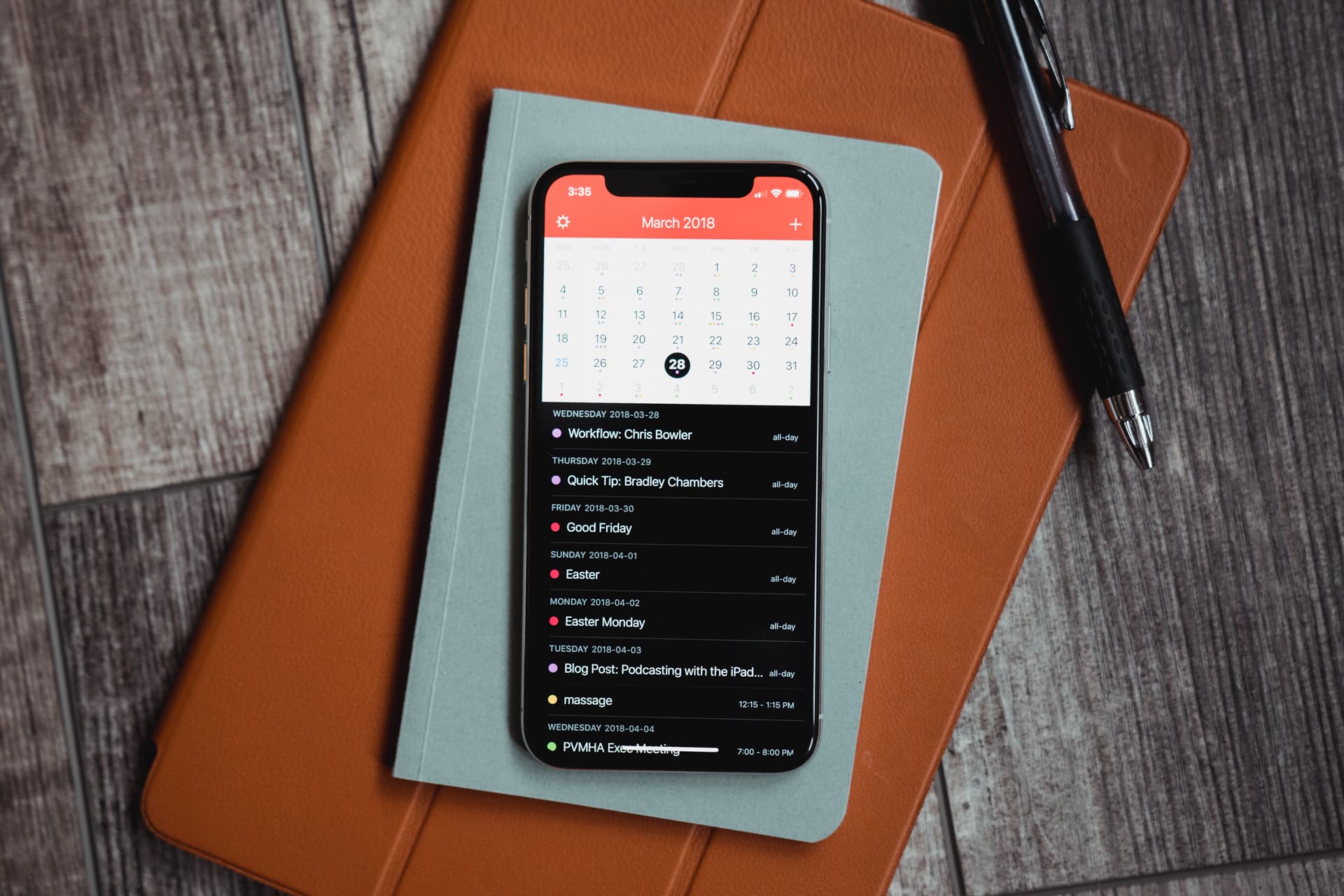 When it comes to keeping track of upcoming events and tasks, there should be as little friction as possible between your mind and the calendar. Fantastical's natural-language parsing removes all barriers to getting events and reminders written on your schedule.
There are no button sequences to tap, nor a bunch of fields to enter separate pieces of text in. You just hit the + and start typing what feels natural to you, and Fantastical will understand you. Something like…
"Shopping at Giant Eagle Saturday at 8am": Fantastical will create an event called "Shopping" with location "Giant Eagle" and schedule it for this upcoming Saturday at 8am.
"Vacation in Canada Aug 9-15th": Fantastical will create an event called "Vacation" with location "Canada" and schedule it as an all-day event August 9–15th.
"task pick up milk at 4:30pm": Fantastical will create a reminder called "pick up milk" and alert you at 4:30pm.
"Meeting every Wednesday at 1:30pm repeat weekly alert 10 min": Fantastical will create a repeating event called "Meeting" scheduled to repeat every Wednesday at 1:30pm with an alert 10 minutes before the start time (rather than the default reminder in the app).
Once added, your upcoming events can easily be seen at a glance, or found via a quick search. It really doesn't get any simpler, and that's not even getting into all the other fun stuff Fantastical is capable of.
---
Let Your Phone Do the Heavy Lifting: Shortcuts »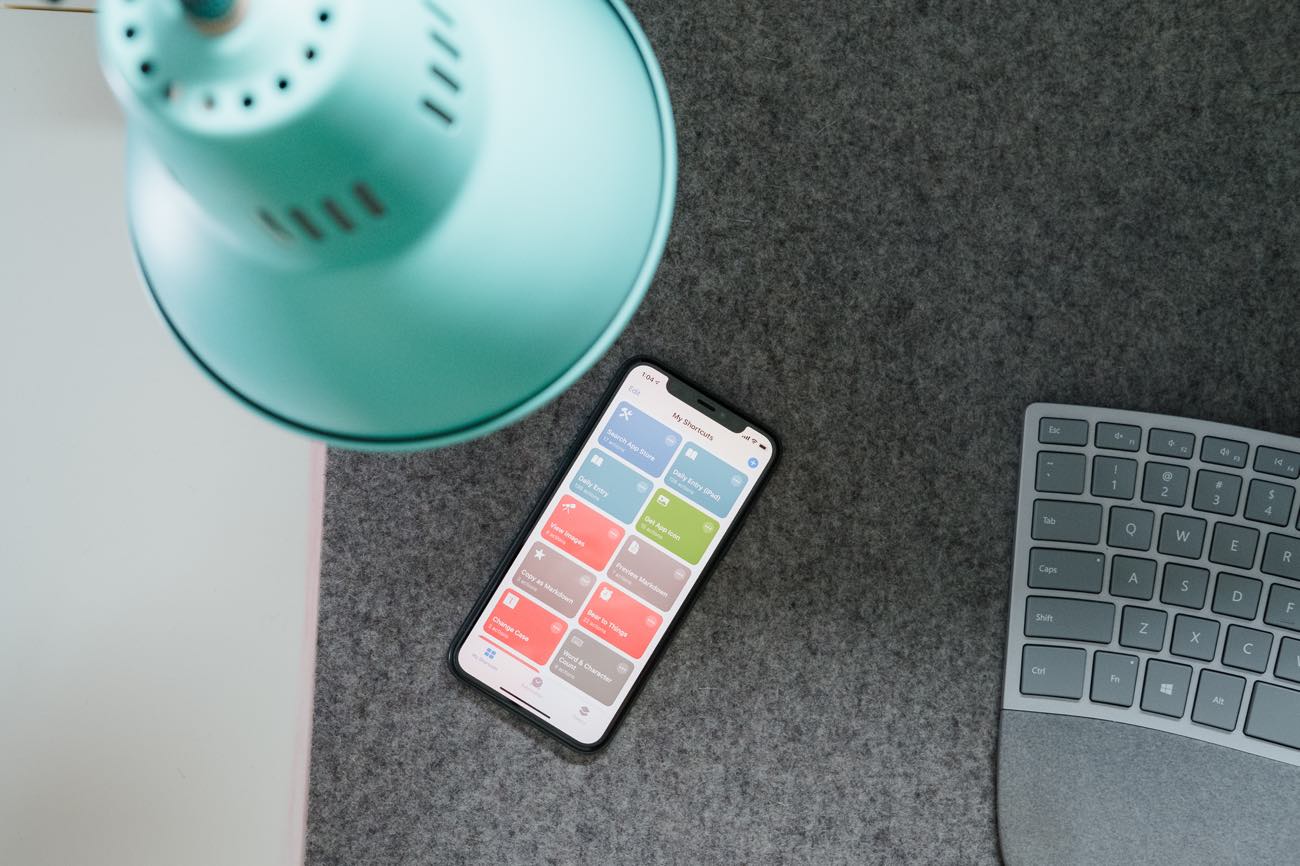 What makes Apple's Shortcuts app so essential is that it holds nigh-limitless potential, allowing you to set up workflows connecting various apps together to automate just about anything you can think of on your iPhone — all without having to write a single line of code. Federico Viticci's new Shortcuts-powered MusicBot assistant for Apple Music should be proof enough of that.
It would be impossible to get into everything Shortcuts is capable of here — we have an entirely separate guide for that, full of tips, shortcut ideas, and resources created and shared by friends of TSS. There's also a lot of good stuff for you to peruse in our "Workflows" archive, like these simple yet useful one-action shortcuts.
---
Keep Your Passwords Managed and Secure: 1Password »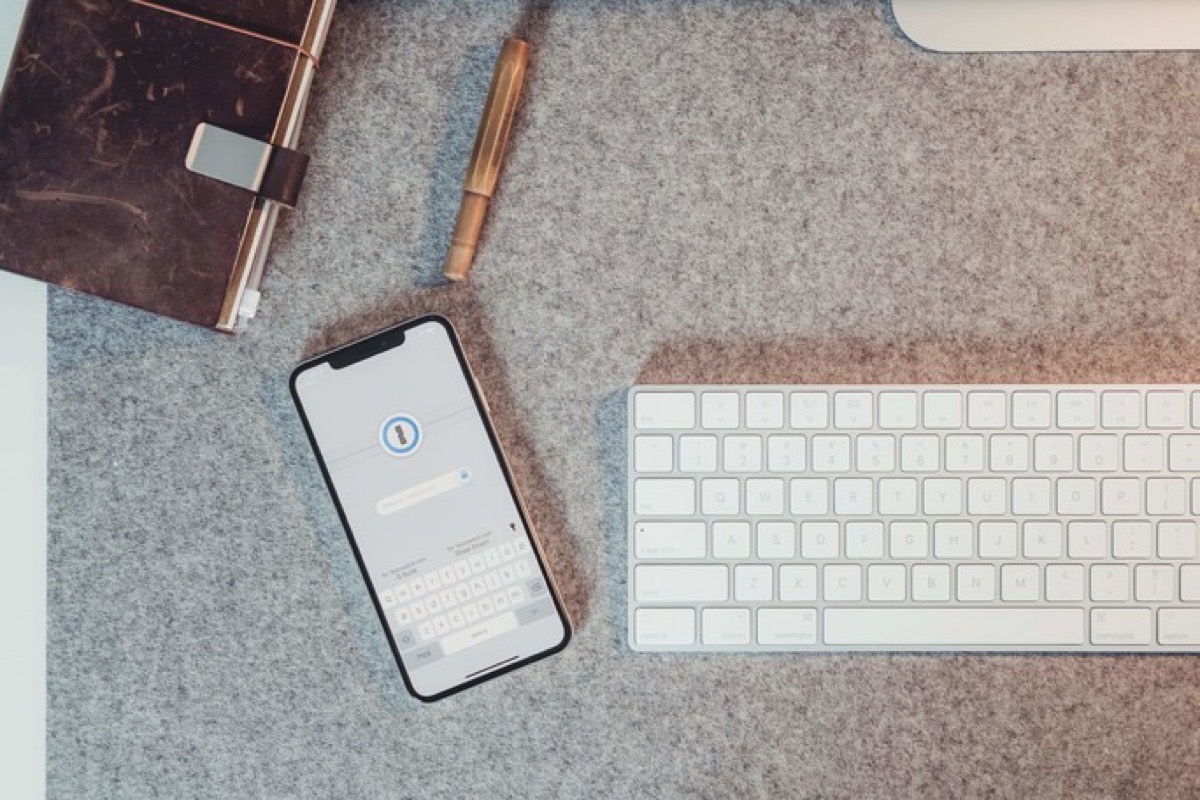 Look, we won't beat around the bush here: In this day and age, you absolutely need a password manager. In all reality, you needed it five years ago. If you're still using the same password for everything — or even a handful of passwords, thinking you're more secure that way — you will eventually have a rude awakening. That's will, not may.
Think about it. Off the top of your head, how many websites do you have a login for? You've got email accounts, bank accounts, social media accounts, accounts with every ecommerce site under the sun…the list goes on, I'm sure. On top of that, you've got payment cards, router logins, memberships, sensitive personal info, etc.
What makes an app like 1Password so amazing is that it keeps all of those different logins and sensitive info in one place, under a single master password (hence the name 1Password), using safe and secure encryption. It will generate and save complex passwords for you based on whatever criteria you desire, easily accessible later via browser extension when you need them.
There's so much more to 1Password that we can't possibly cover here, so I'd recommend checking out our comprehensive Unlock 1Password screencast course.
---
Stay Caught Up with Your Favorite Podcasts: Overcast »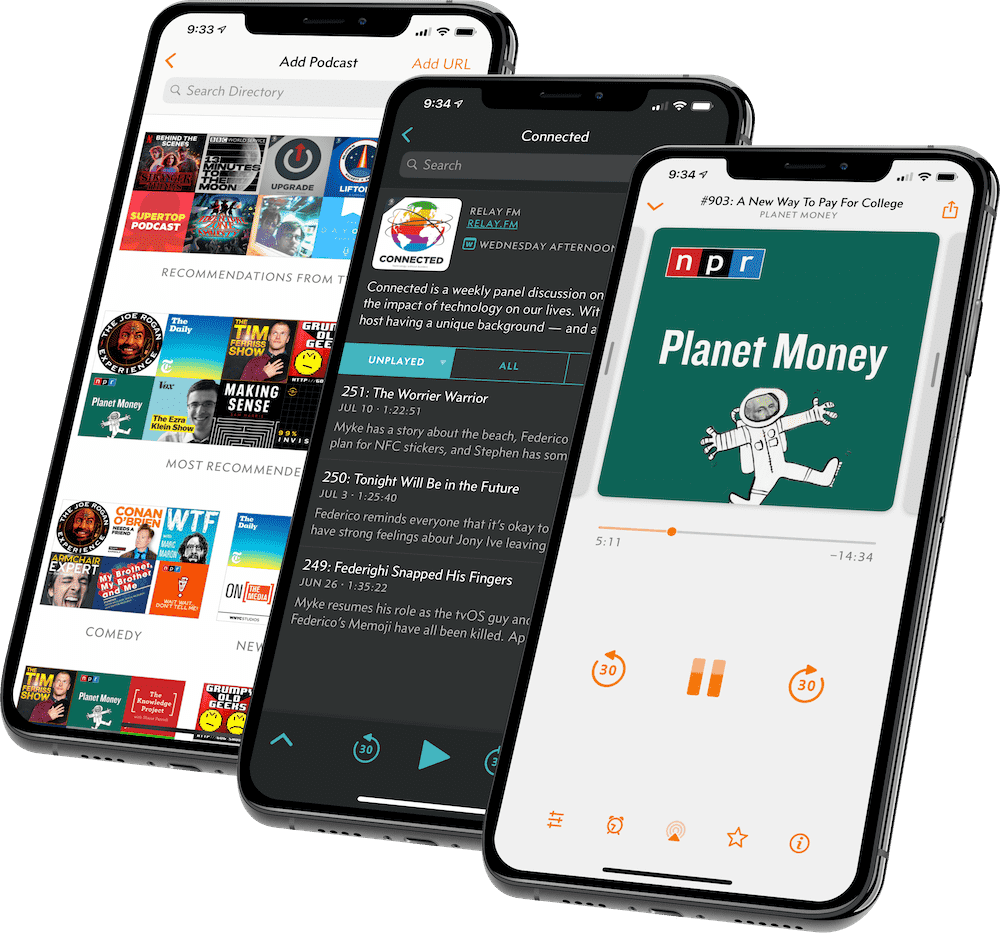 We've talked a lot about apps that help you get things done in your life, but we all need a little downtime now and then too. Listening to podcasts is one of our favorite ways to relax at home, in the car, and even while doing chores. The app we use for that? Overcast.
Overcast is our favorite because it offers some incredibly useful features like Smart Speed, Voice Boost, Smart Playlists, file uploads, and podcast clip sharing at what we consider a very fair price (just $10/year).
It's also made by a thoughtful guy who truly cares about the podcast medium and puts a lot of emphasis on both your privacy and keeping the platform free and open, despite what a lot of big companies out there are doing.
---
Center Yourself with Guided Meditation: Headspace »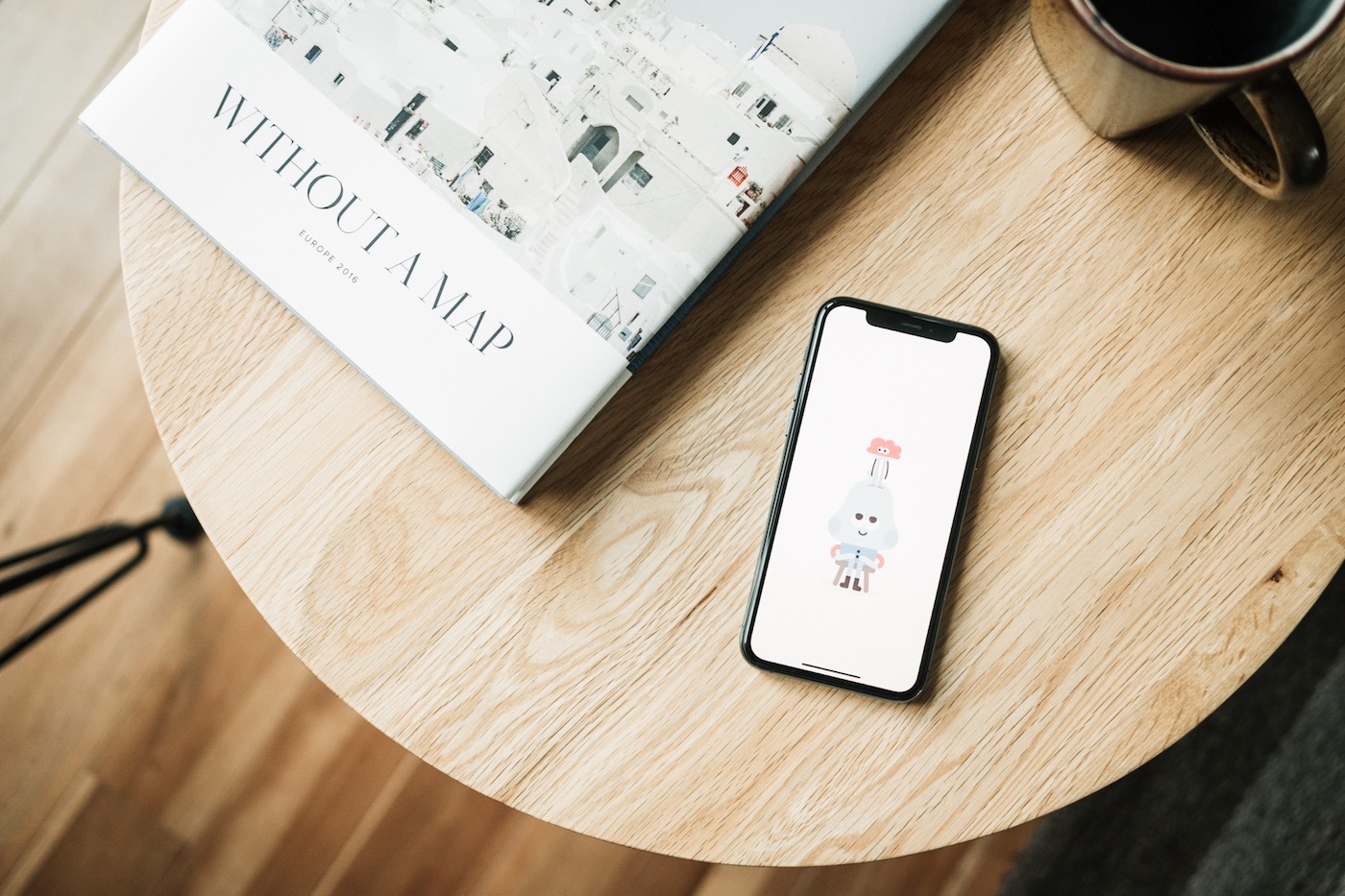 While podcasts are a welcome distraction most times, even they can't give you all the mental health benefits you can get from cultivating a mindfulness meditation practice. We recommend using Headspace to work meditation into your daily routine.
Headspace offers a clean user interface that offers a huge library of meditations to choose from, makes it easy to find just what you're looking for, and features great instructors who help you relax and focus. It also feels right at home on the iPhone, directly integrating with Apple's Health.app and Shortcuts.
Curated List of Must-Have Apps
We spend an inordinate amount of time sorting through hundreds of apps to find the very best. Our team here at The Sweet Setup put together a short list of our must-have, most-used apps in 2022.
You will get…
The current list of The Sweet Setup's top 8, must-have apps.
A special, pro tip for each app to help you save time and become more of a power user.
A hidden feature of each app that you may not have known about.
The Sweet Setup Staff Picks for 2022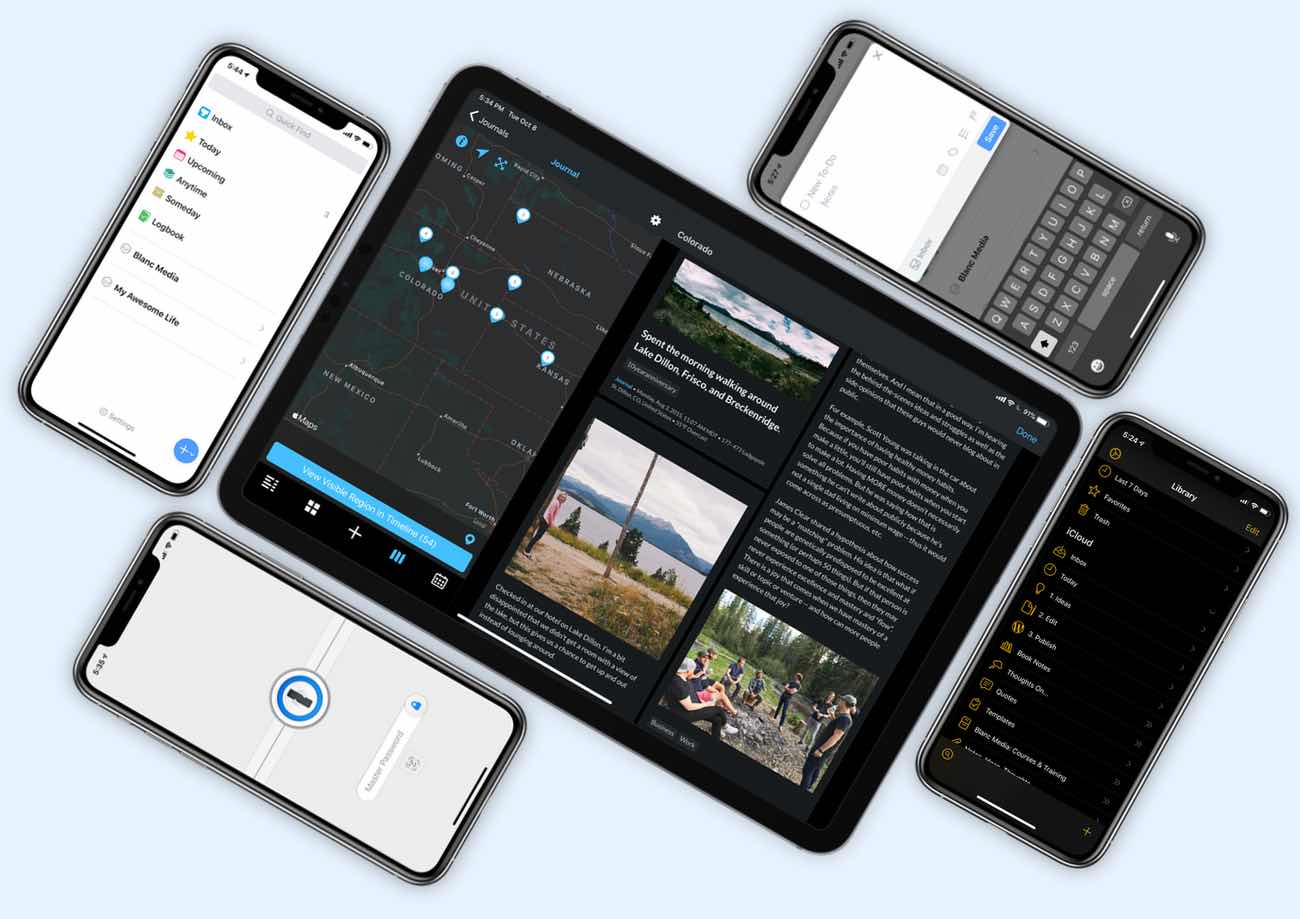 These apps work on iPad, iPhone, and Mac. And they range across several different categories but are mostly focused on productivity. They will help you get the most out of your devices and your day.