An Update to Our Review of the Best RSS App for iOS, a New Version of Ulysses, and More
May 31, 2019
Here are the things we published this week and last. You can also stay up-to-date by following us on Twitter and RSS.
Also, we have a weekly email newsletter that sums up all the new and cool things published to the site. If you like to stay up-to-date via email, then you should sign up here.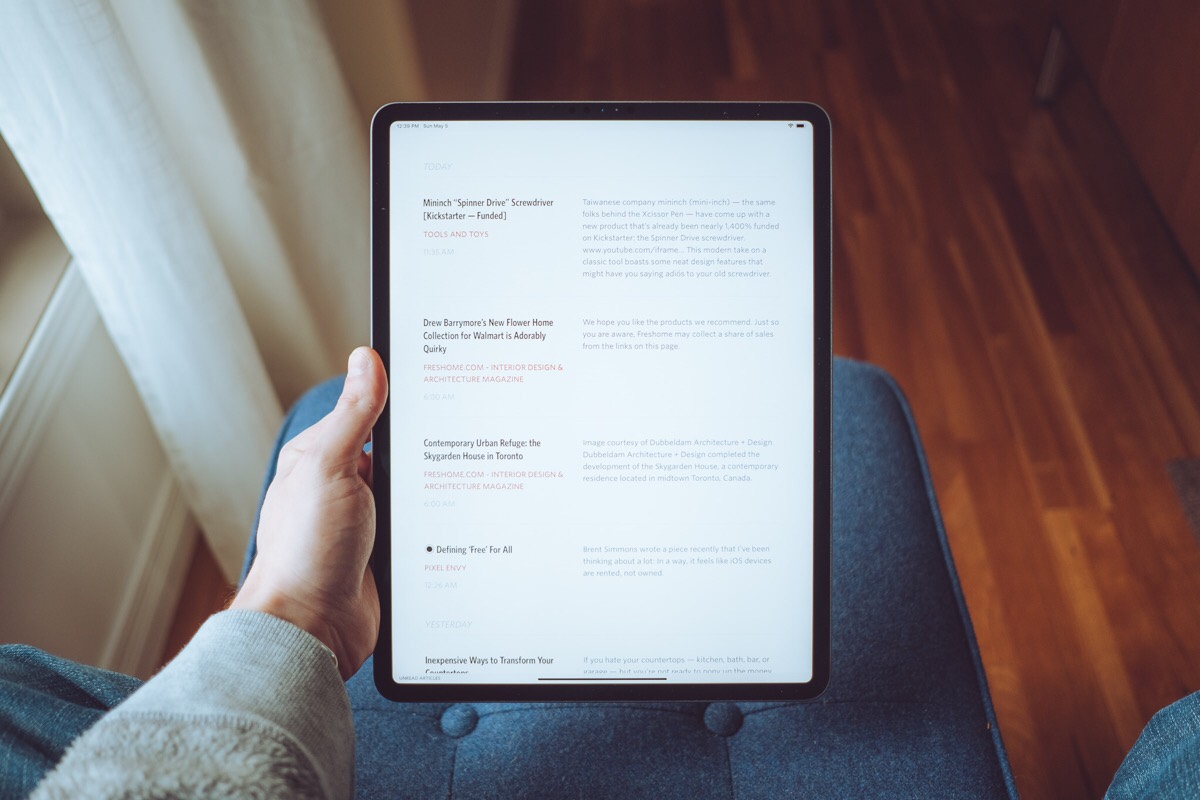 Our review has been updated with new screenshots, new photography, and discussions on the latest updates from the big four players in the RSS app category.
Check out our updated review right here. If you're looking for the best RSS app for the Mac, our review has also been updated there as well.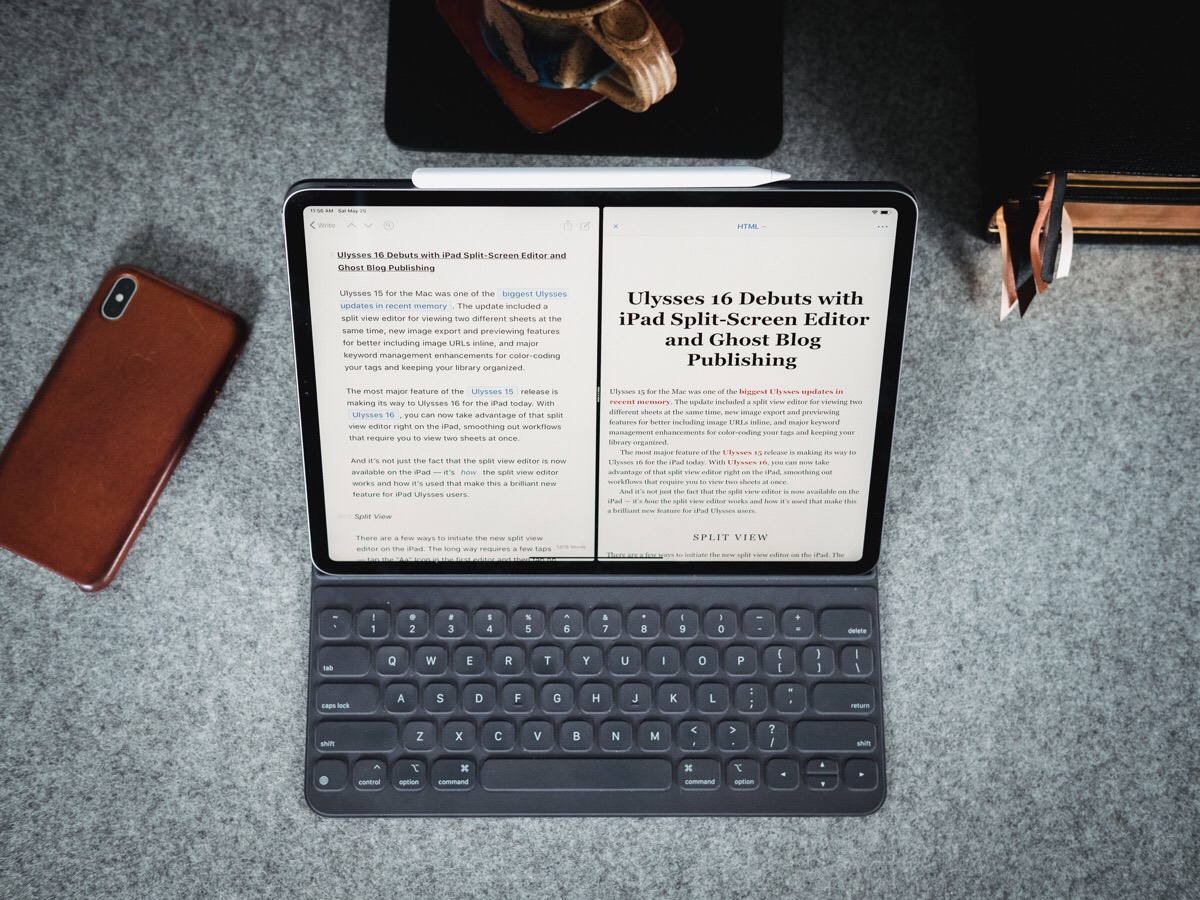 Ulysses 15 for the Mac was one of the biggest Ulysses updates in recent memory. The update included a split-view editor for viewing two different sheets at the same time, new image export and previewing features for better including image URLs inline, and major keyword management enhancements for color-coding your tags and keeping your library organized.
The most major feature of the Ulysses 15 release is making its way to Ulysses 16 for the iPad today. With Ulysses 16, you can now take advantage of that split view editor right on the iPad, smoothing out workflows that require you to view two sheets at once.
And it's not just the fact that the split view editor is now available on the iPad — it's how the split view editor works and how it's used that make this a brilliant new feature for iPad users.
If you're a knowledge worker, you might have a pretty flexible schedule. There are obvious advantages to having a flexible schedule. You can prioritize your work according to your values, you can take a break when you want to, and you can schedule the most tedious tasks for completing right after lunch when you're in a food coma.
But there are also plenty of disadvantages to having a flexible schedule. Without clear instructions on exactly what to work on and when, you're forced to make your own plan and to motivate yourself.
In this article, I'll share with you one time management technique that has worked very well for me that I call the Complete Calendar method.
The team at 1Password, our pick for the best password manager, has a new Mac version out today, which includes some big updates to 1Password mini.
It can be easy to miss how much work went into the new mini window, but that's kind of the point. The team at AgileBits has put a lot of thought into what the 1Password mini should be, and it's been rethought from the ground up to make getting information out of 1Password and into the place where you need it as easy as possible.
Did you know you can use your AirPods with your Apple TV? This is great for when you want to watch something or play a game without disturbing other people, but it seems like most people aren't aware of this feature.
Alfred, our favorite macOS app launcher, just received a big update with Version 4. At first glance, it may not look like there's a lot new here, but it's a pretty substantial update that makes Alfred more powerful than ever.
---
Stop losing your ideas and notes to multiple apps…

An online course to help you save time, organize your notes, and master the best writing app for Mac and iOS: Ulysses.
---