Alfred 4 is Out, With Enhanced Workflow Options, Dark Mode, and More
May 30, 2019
Alfred, our favorite macOS app launcher, just received a big update with Version 4. At first glance, it may not look like there's a lot new here, but it's a pretty substantial update that makes Alfred more powerful than ever.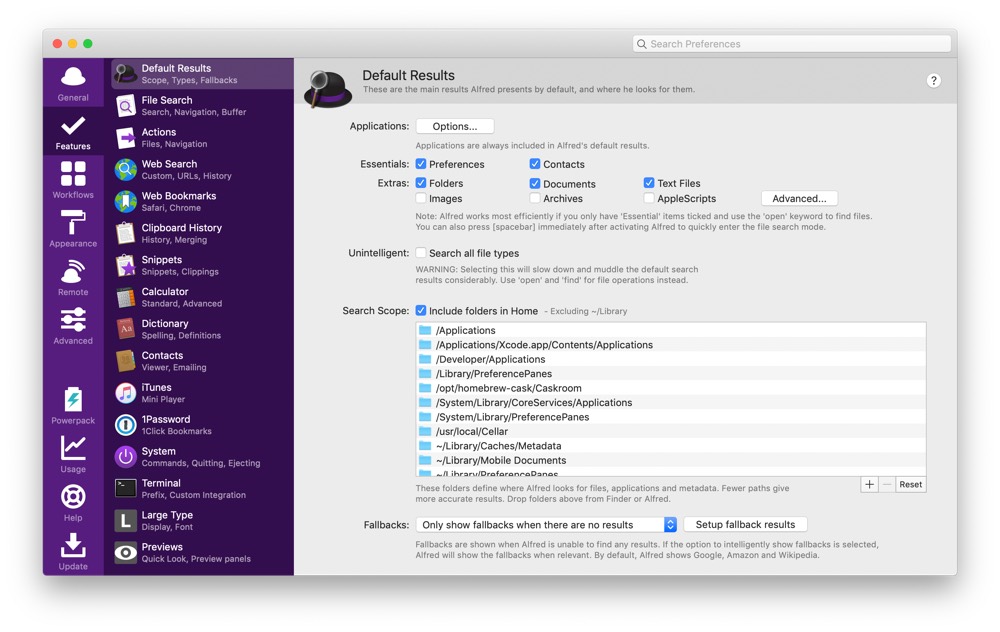 One of Alfred's distinguishing features is the ability to construct your own workflows, which allows you to extend the functionality of Alfred by building your own automations that can be triggered from Alfred. This is a really powerful feature, and version 4 includes several improvements to workflows:
The File Filter Input is now significantly more flexible.
The Copy to Clipboard Output now supports rich text in addition to plain text.
The Large Type Output can now be customized with your favorite fonts, colors (or colours), and alignment options.
The Conditional Utility can be used to tell your workflow which path to follow based on the matched conditions, with a fallback "else" condition.
There are also several new workflow objects you can use when crafting your automations:
The Split Utility allows you to enter a set of variables, which can then be split into individual arguments.
The Random Utility can be used to randomly select an object from a list (i.e. "pick a number").
There's also some significant improvements to Alfred's preferences, with a newly designed Preferences layout and the ability to search your preferences (and workflows) by using the ? key in the Alfred search bar. The latter gives you the ability to go straight to the setting you want to change in Alfred instead of having to access the Preferences and select the appropriate tab. For example, you can use ?appearance to go straight to the Appearance options and modify your Alfred theme: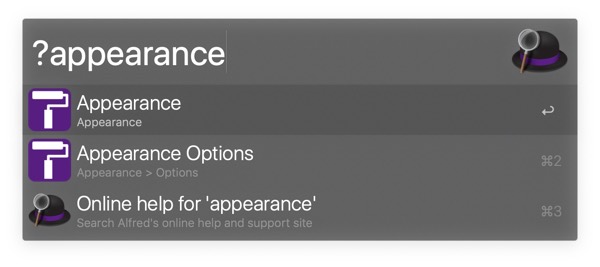 The theme editor has also been updated, making it easier than ever to customize the look and feel of Alfred.
Other enhancements in Alfred 4 include support for Dark Mode, Rich Text snippets (if you wanted to use Alfred for text expansion), and more. The basic features are available for free, but to get access to some of the more powerful features (including the workflows) you'll need to purchase an Alfred Powerpack license. A new license costs £23.00 ($29.00 USD), or you can upgrade your existing Powerpack license (prices vary depending on which version you have). There's also a Mega Supporter option which gives you free upgrades to all future major versions, which is £39.00 ($49.18 USD) for a new license.
You can get more information and download Alfred 4 from the Alfred website.
We're currently working on updating our in-depth review of Alfred as our favorite app launcher for Mac. The review will reflect the significant changes with this release. And, as part of the review, we will have a few additional things in store for Alfred users as well.
---
Our Must-Have, Most Used Productivity Apps
We spend an inordinate amount of time sorting through hundreds of apps to find the very best. We put together a short list of our must-have, most-used apps for increasing productivity.