How to Connect Your AirPods or HomePod to an Apple TV
May 30, 2019
Did you know you can use your AirPods with your Apple TV? This is great for when you want to watch something or play a game without disturbing other people, but it seems like most people aren't aware of this feature.
The first thing to do is to connect your AirPods. In the Settings app, go to Remotes and Devices → Bluetooth and check if your AirPods are already connected.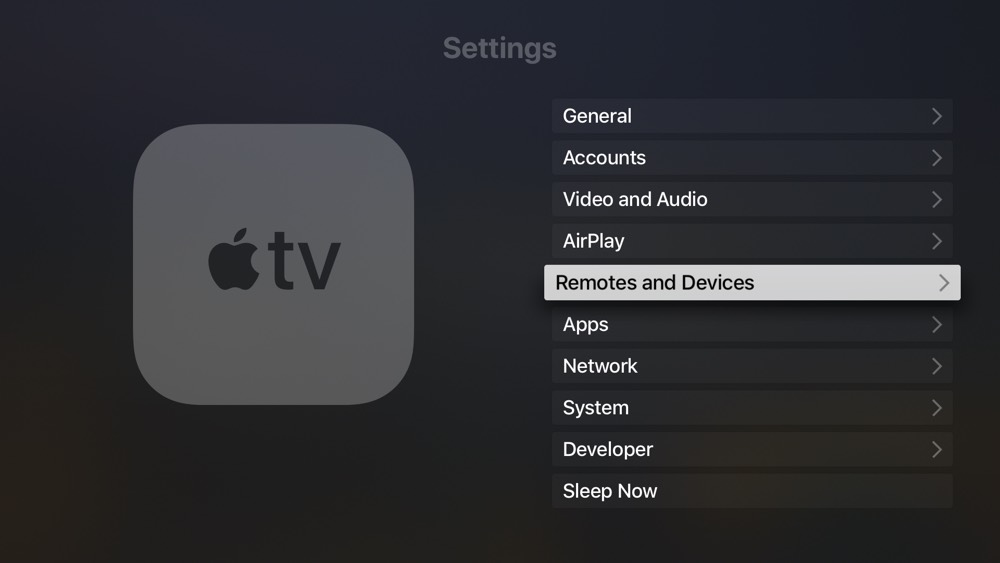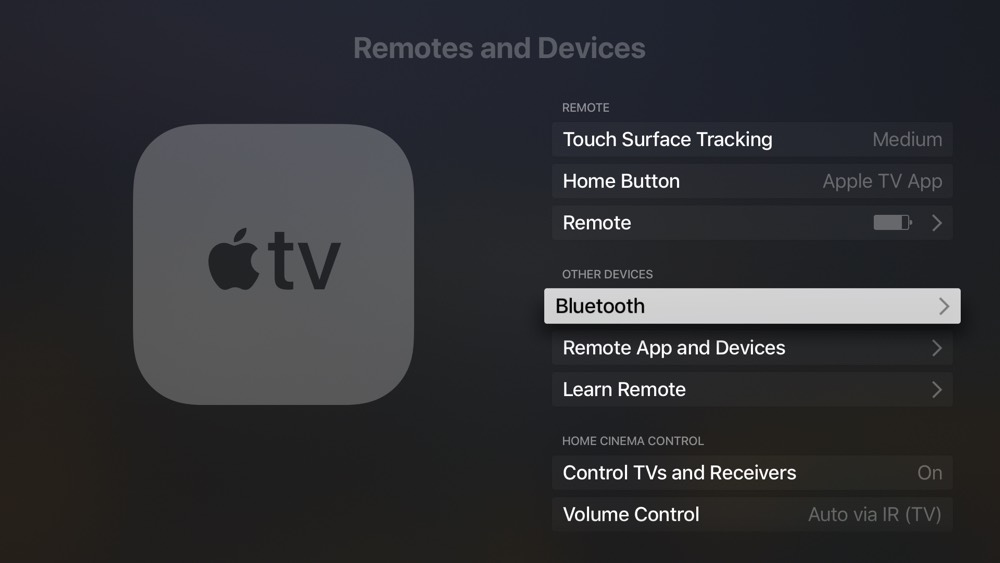 They probably are if they're using the same Apple ID as your Apple TV. If they don't show up, hold the button on the back of your AirPods case and pair them with thee Apple TV.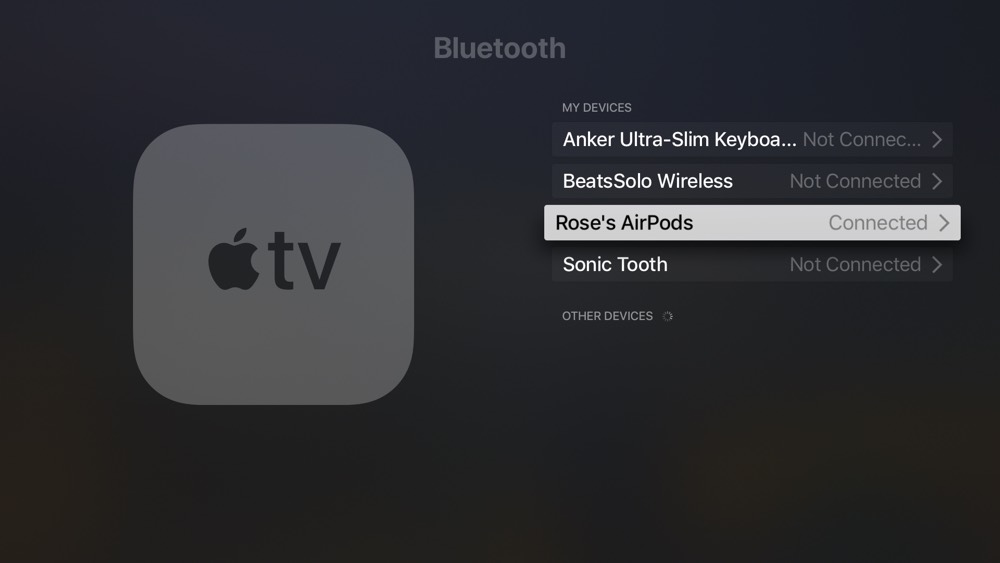 Aside from selecting your AirPods from the settings screen, there are two quick ways to set the audio output to any pair of headphones or a HomePod. On the Home Screen, press and hold the play/pause button on your remote. This launches you into a screen where you can quickly select the output.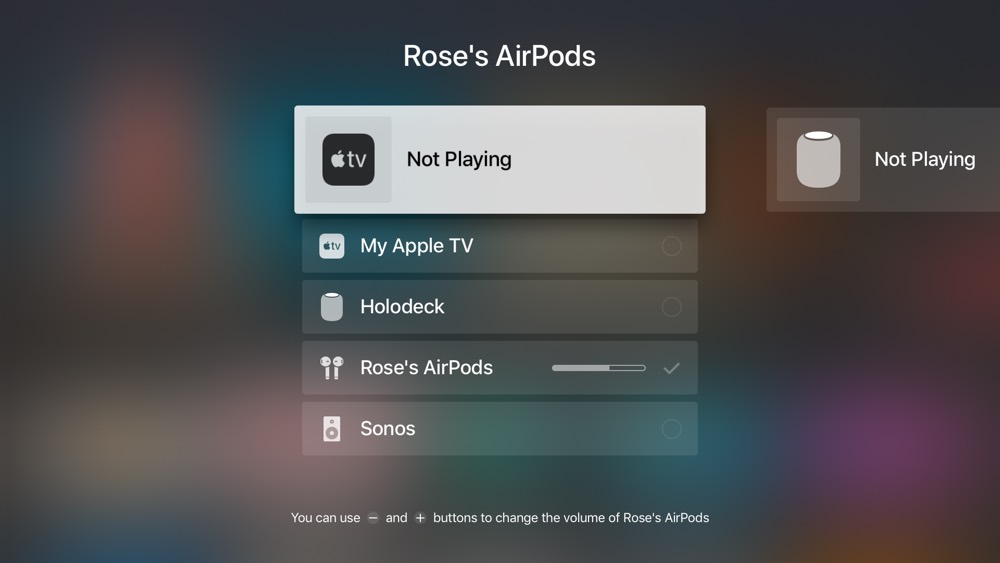 If you're already watching something, though, you can also swipe down on the trackpad area of your remote, swipe to the right to select the Audio tab, and then select your AirPods or HomePod.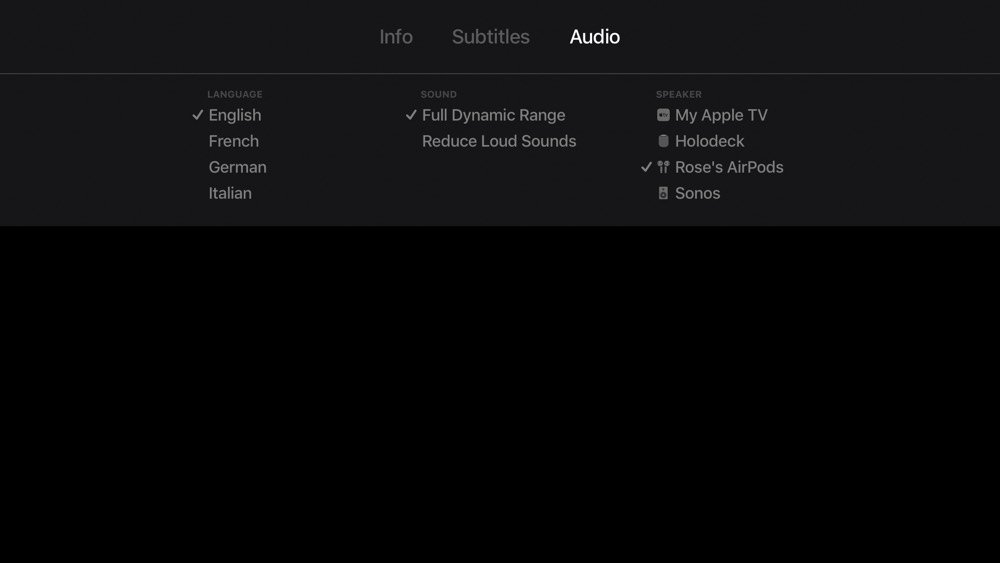 ---
We have more helpful tips right here.
---
The 5 Best Productivity Apps (Sweet Setup Favorites)
Download: We spend an inordinate amount of time sorting through hundreds of apps to find the very best. This list of must-have productivity apps includes app links, quick-start info, and pro-tip workflow recommendations for each app.