A Guide to Sketchnoting on iPad, a Few of our Favorite Keyboards, and More
August 23, 2019
Here are the things we published this week. You can also stay up-to-date by following us on Twitter and RSS.
Also, we have a weekly email newsletter that sums up all the new and cool things published to the site. If you like to stay up-to-date via email, then you should sign up here.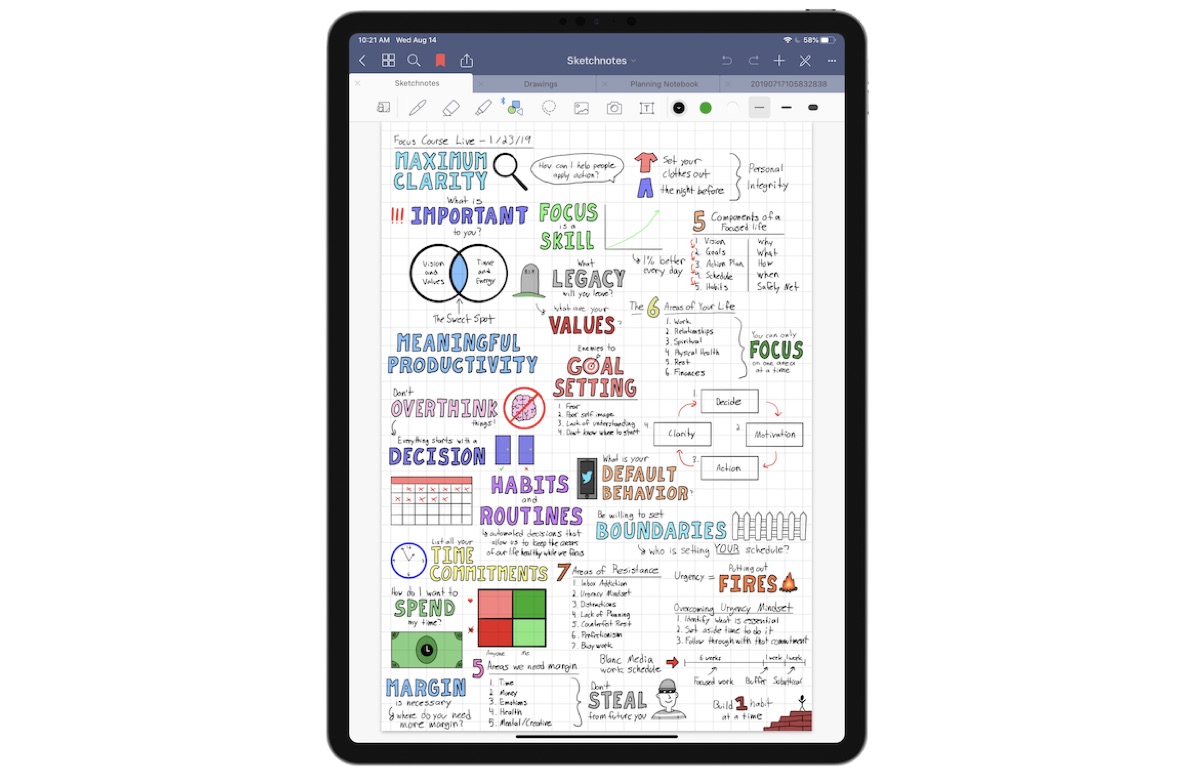 Sketchnoting is a powerful way to take visual notes that help you retain more of the information you hear. But if you're like me, you might have thought to yourself, "there's no way I can create something like that." I understand — sketchnoting can be pretty intimidating when you're just getting started.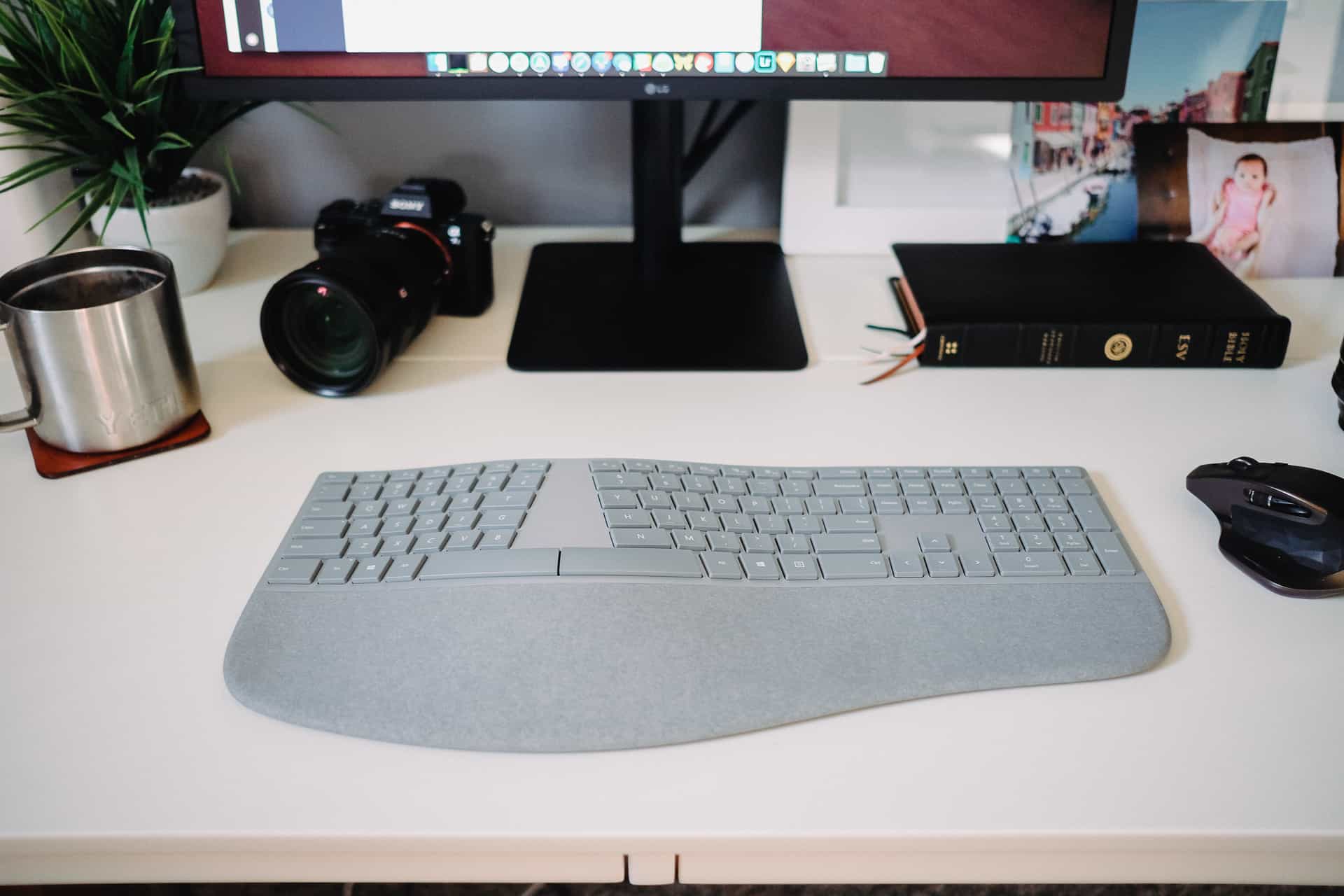 We polled the entire Sweet Setup team to find out which keyboards we all love and use on a daily basis. Each and every one of us uses a keyboard for a large portion of our daily work, and with the number of key actuations taking place, it's no wonder each of us has our own special keyboard (or several).
From iPad keyboards to Microsoft keyboards bending to fit a Mac to mechanical keyboards with nothing more than the necessary QWERTY keys, you're bound to find a great writing/mathematical/development/email-specializing keyboard in this bunch.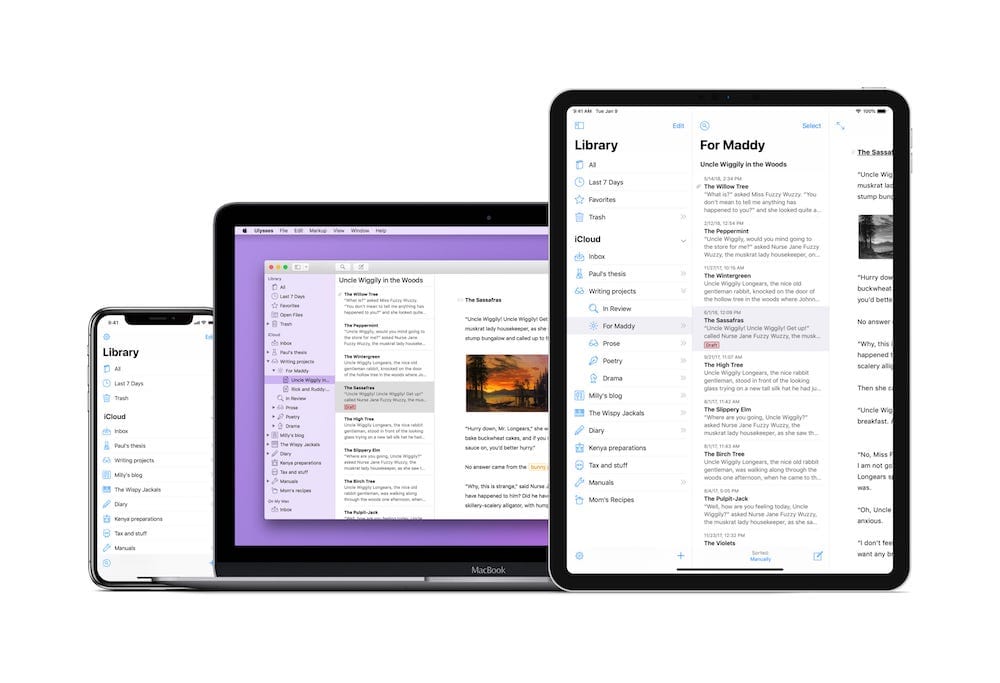 Ulysses is one of the most feature-consistent apps across iPhone, iPad, and the Mac — if you can do it on the Mac, you're almost surely able to do it on the iPhone and iPad.
That "almost" gets even smaller with the debut of Ulysses 17. With the latest update from The Soulmen, you can now manage your keywords on iOS just like you can on the Mac. The update also provides new exporting styles for very specific uses and Ulysses on the iPad now has an updated, distraction-free fullscreen mode for hitting your most extreme levels of focus when you're writing.
There are many different ways to journal. Day One (our personal favorite) gives you the ability to record your favorite moments using text, audio, images, and video. Jour gives you prompts and step-by-step guidance to help new journalers establish a journaling habit. Another one of our favorites is Moodnotes, a simple iOS app that helps you track and understand your emotional state.
macOS Mail has built-in rules and filters that you can use to manage all of your accounts. These run whenever your Mac is awake and connected to the internet and allow you to do anything from set the background color of emails in the list to executing AppleScript!
Released earlier this year, Audioengine's [A2+ Wireless Computer Speakers][1] are a high-quality mini music system for your desktop, bookshelf, or other small space. The two speakers put out a lot of sound for their compact size, which comes as no surprise since they share the same bones as their predecessors, the wired A2+, except now with easy Bluetooth connectivity for all your devices.
You've probably seen screenshots all over the web with an iPad or iPhone frame around them, and you may even have a Shortcut that can do that, but there's a new app in town that can tidy up your screenshots for you, and it's called Picsew.
Wait. There's one more thing…
Custom Productivity Templates for GoodNotes (and more)
If you want to use custom productivity templates in GoodNotes, we've got a whole library that can help you.
We'll show you…
How to create and save custom page templates.
How to use those page templates to transform GoodNotes into your own productivity notebook (or any other type of notebook replacement).
How to manage and organize your GoodNotes notebooks.
And more…
Plus, we also have included our entire, in-house library of custom productivity templates.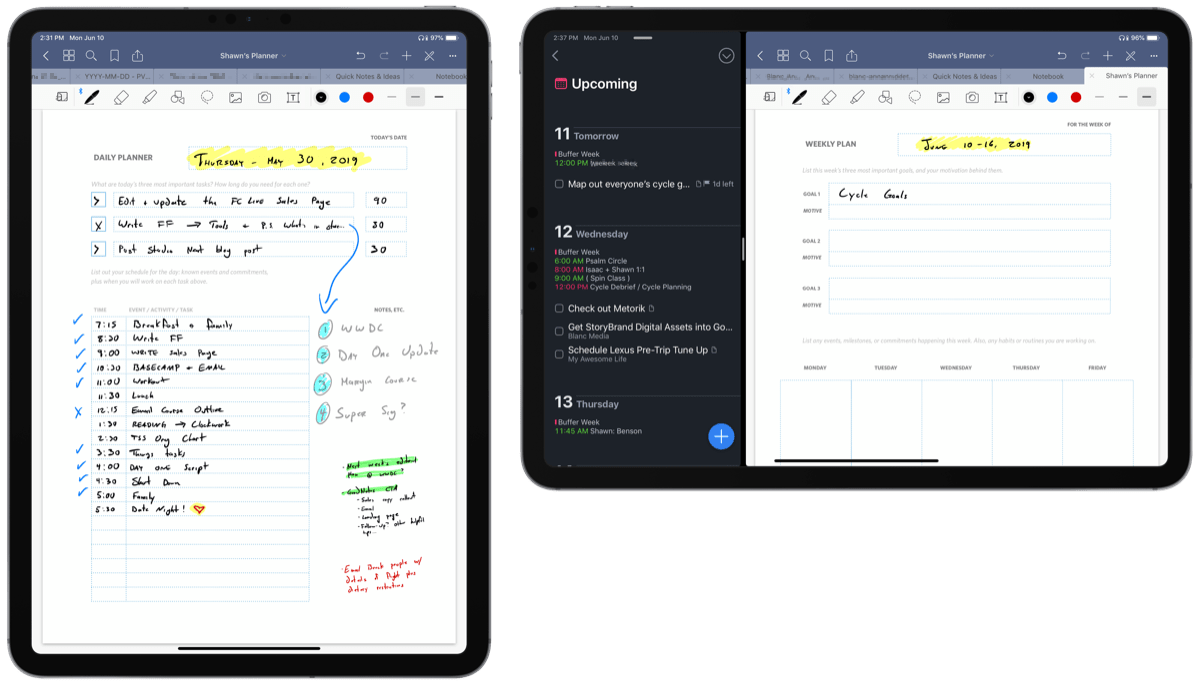 Our complete in-house library of custom GoodNotes templates are part of our brand-new GoodNotes course.
The new course also includes a slew of screencast tutorial videos to help you save time and frustration. We'll show you all the ins and outs, ticks and tricks, and awesome features of this app so you can use your iPad more.