A Guide to Collaborative Writing Using Git, a Look at GoodLinks, and More
July 10, 2020
Here are the things we published this week. You can also stay up-to-date by following us on Twitter and RSS.
Also, we have a weekly email newsletter that sums up all the new and cool things published to the site. If you like to stay up-to-date via email, then you should sign up here.
Ulysses is the best writing app for Mac, iPad, and iPhone users. Many folks who love writing in Ulysses have also wanted to use it as a collaborative text editor as well. However, setting up collaboration in Ulysses takes a little bit of nerdery. And so, in this guide we will walk you through the entire process, step by step.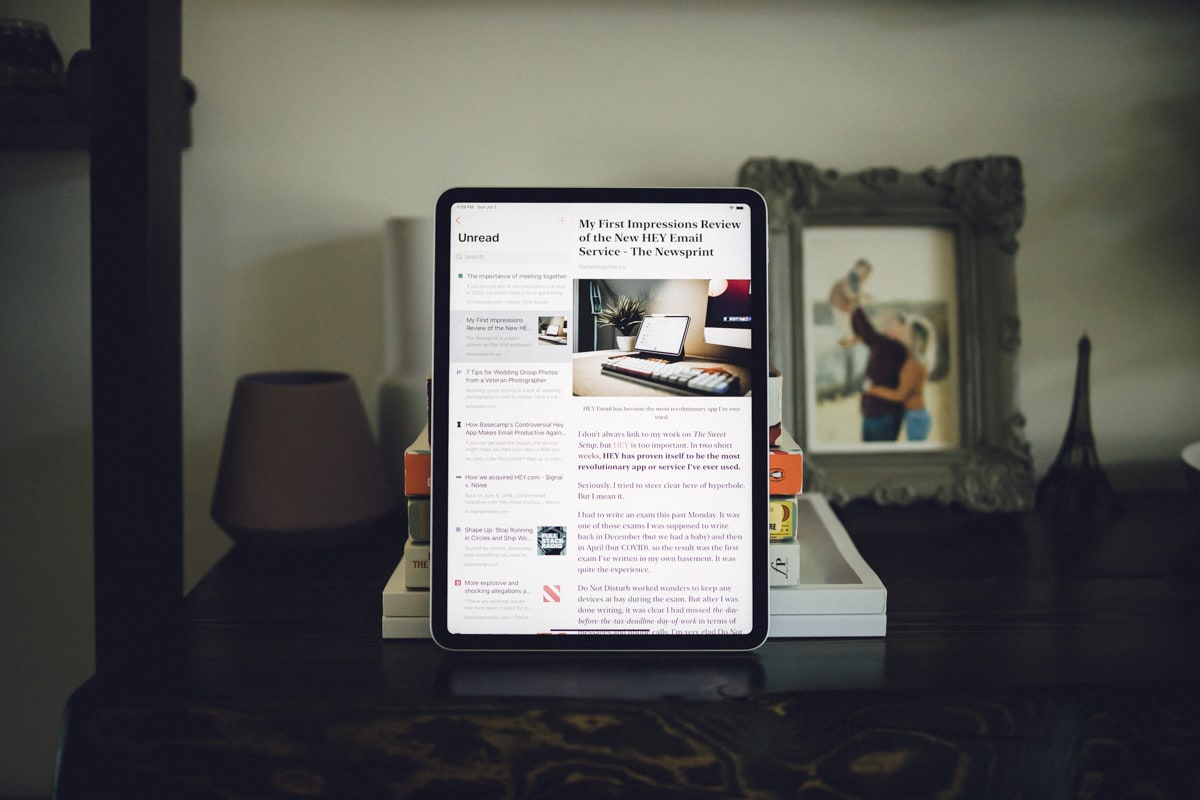 MacStories ran a review in late May 2020 on a new read-it-later app named Keep. With some of the latest improvements to iOS, there's been a flock of new read-it-later options for folks to try, and Keep ranked high on Ryan Christoffel's list.
I tried Keep for a few days and didn't find it to work for me. Namely, in my opinion, Keep fell short in terms of speed to save a URL, in terms of readability inside the app (Keep sends you to a browser and provides no reading mode whatsoever), and in terms of cross-platform compatibility (there's currently no Mac app for Keep).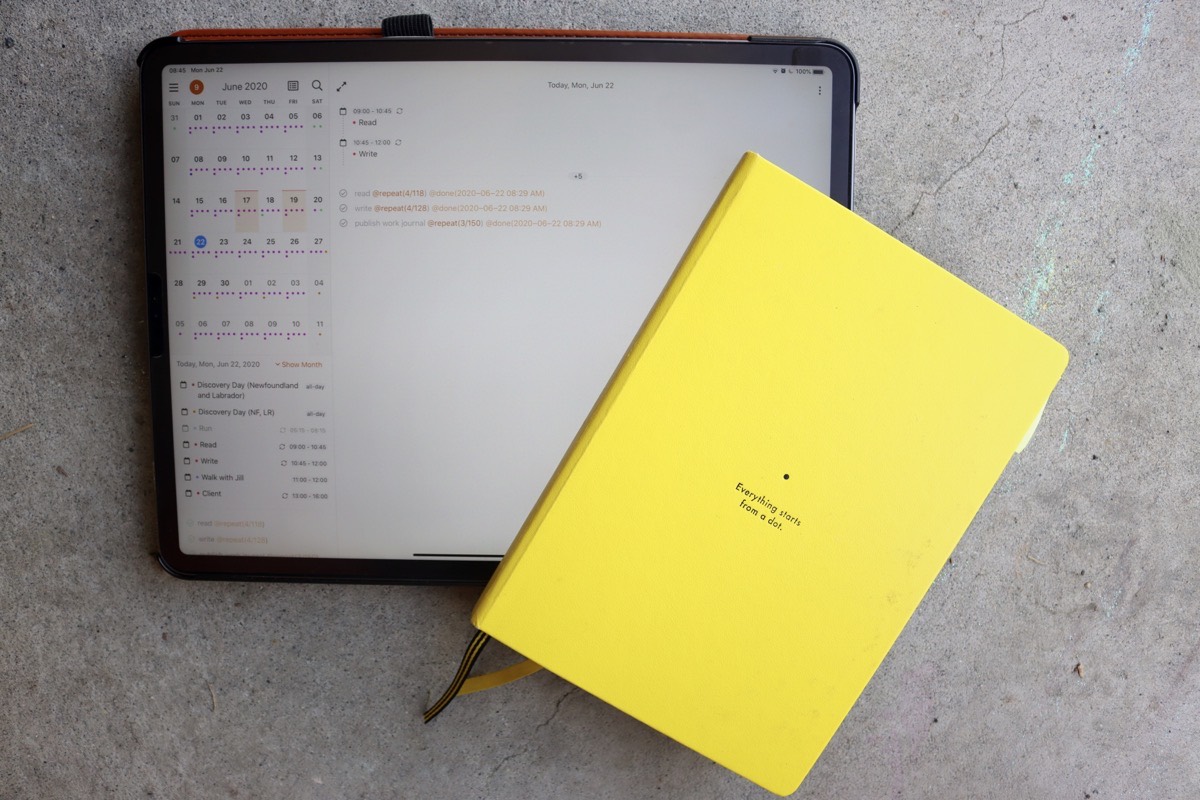 For a few years now, I've been a staunch Bullet Journal advocate. Yes I've tried Things 3, OmniFocus, Todoist, and many other options, but I kept coming back to the simplicity of writing my tasks down on paper and leaving a notebook on my desk. After a few months, every other system simply turned into something I didn't check regularly, which meant it was a lump of tasks that had no meaning anymore.
Work From Home….
30% Off The WFH Course Bundle
Get our task and time management mini-course (All the Things (Analog)), plus with our Day One in Depth screencast course. This "WFH Bundle" is 30% off right now.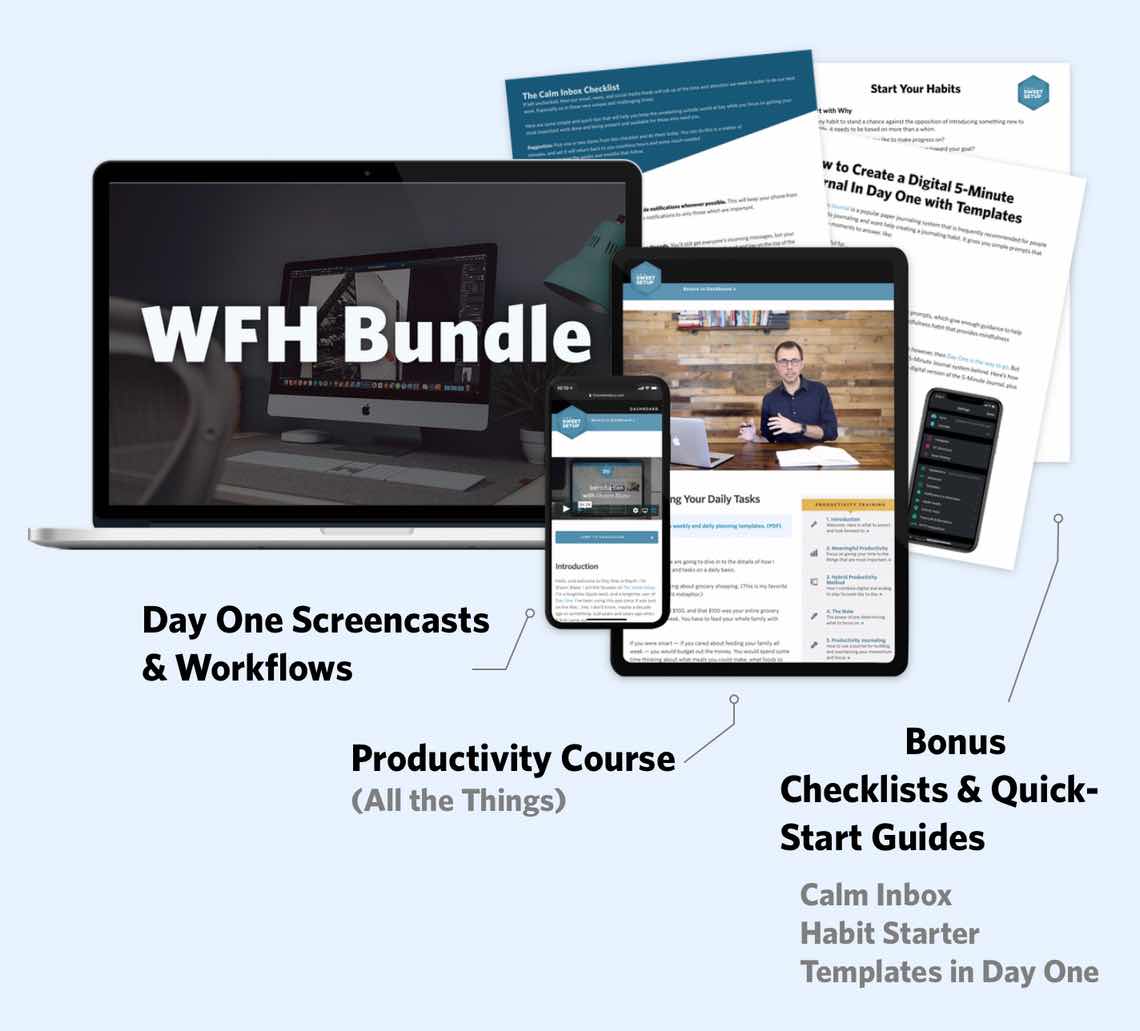 We'll show you…
How to schedule your day for maximum productivity in the least amount of time. This is especially helpful if you and your significant other are juggling responsibilities of kids and home life while also trying to do work.
Weekly planning and reviewing. A great way to get ahead of your upcoming week so you can be prepared and have a priority of what needs to be done.
Custom Productivity Templates: These are a few of the main PDF templates that you can print out or use on your iPad in order to follow along.
How to use Day One, the best journaling app out there: which can help with reducing stress and anxiety, celebrating your wins each day, and keeping a log of what is happening in life right now.
Bundle Bonus: The WFH Bundle also includes three bonuses: The Calm Inbox Checklist, the Habit Tracking Quick-Start Guide, and Using Day One templates for the 5-Minute Journal.
Normal Price: $68
WFH Bundle Price: $47 (You save $21)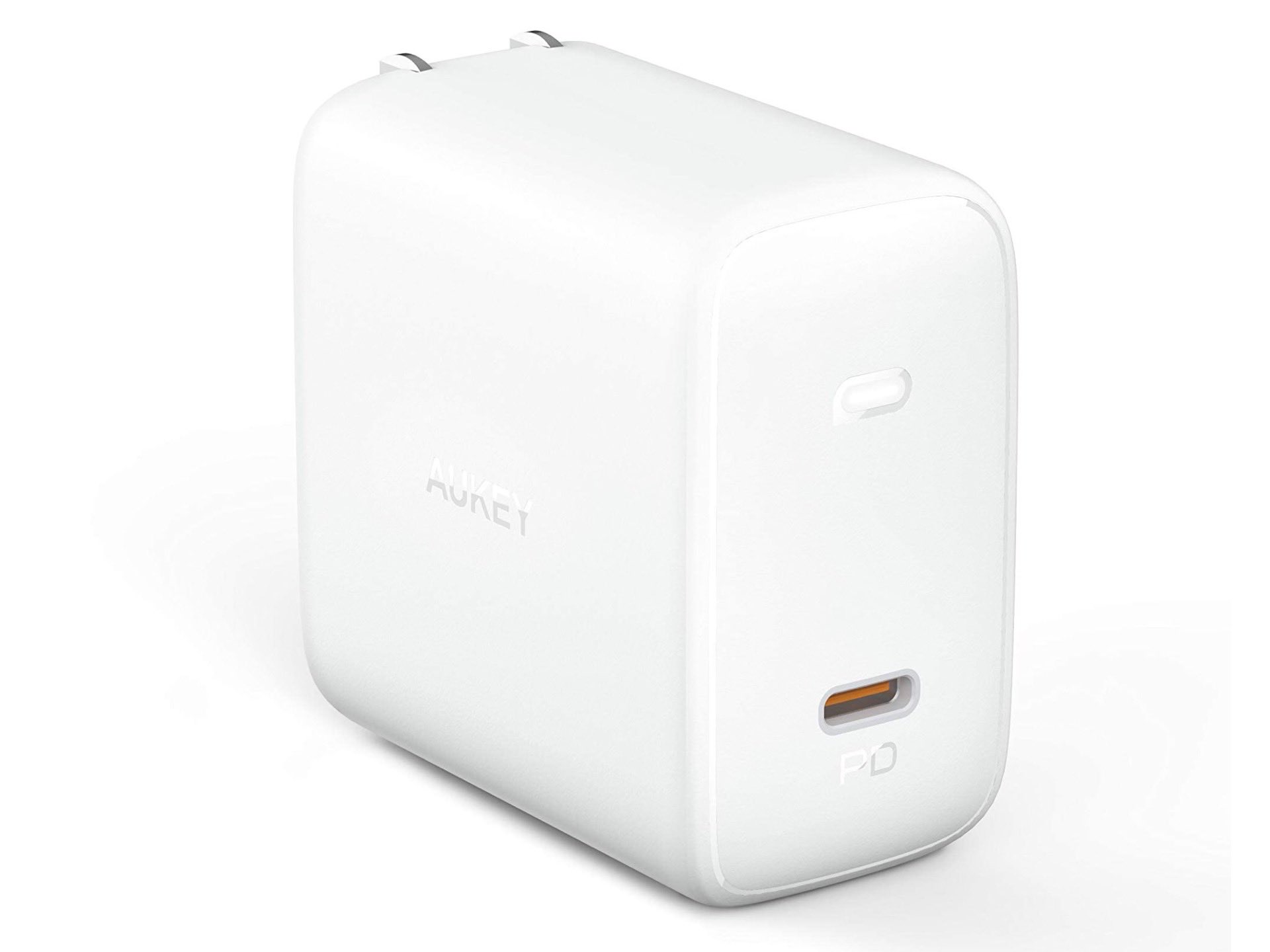 AUKEY's much-anticipated new "Omnia" USB-C charger with Power Delivery is here, and it's ready to change your whole device-powering game. What makes the Omnia special is that it's much smaller and lighter than the 96W adapter that comes with the latest MacBook Pro 16″, yet readily supplies full-speed charging for all kinds of USB-C devices.
Shawn Blanc will be sharing how to be more focused and less anxious about your writing. Along with a few tips for how to improve your workflows with the best writing app, Ulysses.
Over on our sister site, The Focus Course, Isaac Smith posted a stellar roundup of gear that helps him live a focused life. Gear isn't everything, but it can certainly help. Check out this list for some great ideas and gifts.
I thought it would be fun to nerd out a bit and share some of my favorite everyday use items for living a focused life.

Now, clearly none of these are actually required for living a focused life, but the heart behind sharing these is the joy and usefulness these gadgets bring. There's a lot to be said about experiencing little sparks of joy throughout the day.

You don't need to go out and buy any of these things, but maybe you'll pick up an idea for a gift or a wishlist.
It was just a few weeks ago that Apple announced the new features coming later this year for iOS, iPadOS, and tvOS, and the public betas dropped this week. I'm not brave enough to install betas on any of my devices, but John Voorhees (MacStories) put together a quick summary of where to get these betas if you're interested.
If you'd like a more in-depth look at iPadOS 14, check out Federico's experience of using the developer beta for the past weeks.