What we published this week, and some interesting links
July 24, 2015
Here are the things we published this week, as well as some great link material. You can also stay up-to-date by following us on Twitter and RSS.
Also, we have a weekly email newsletter that sums up all the new and cool things published to the site. If you like to stay up-to-date via email, then you should sign up here.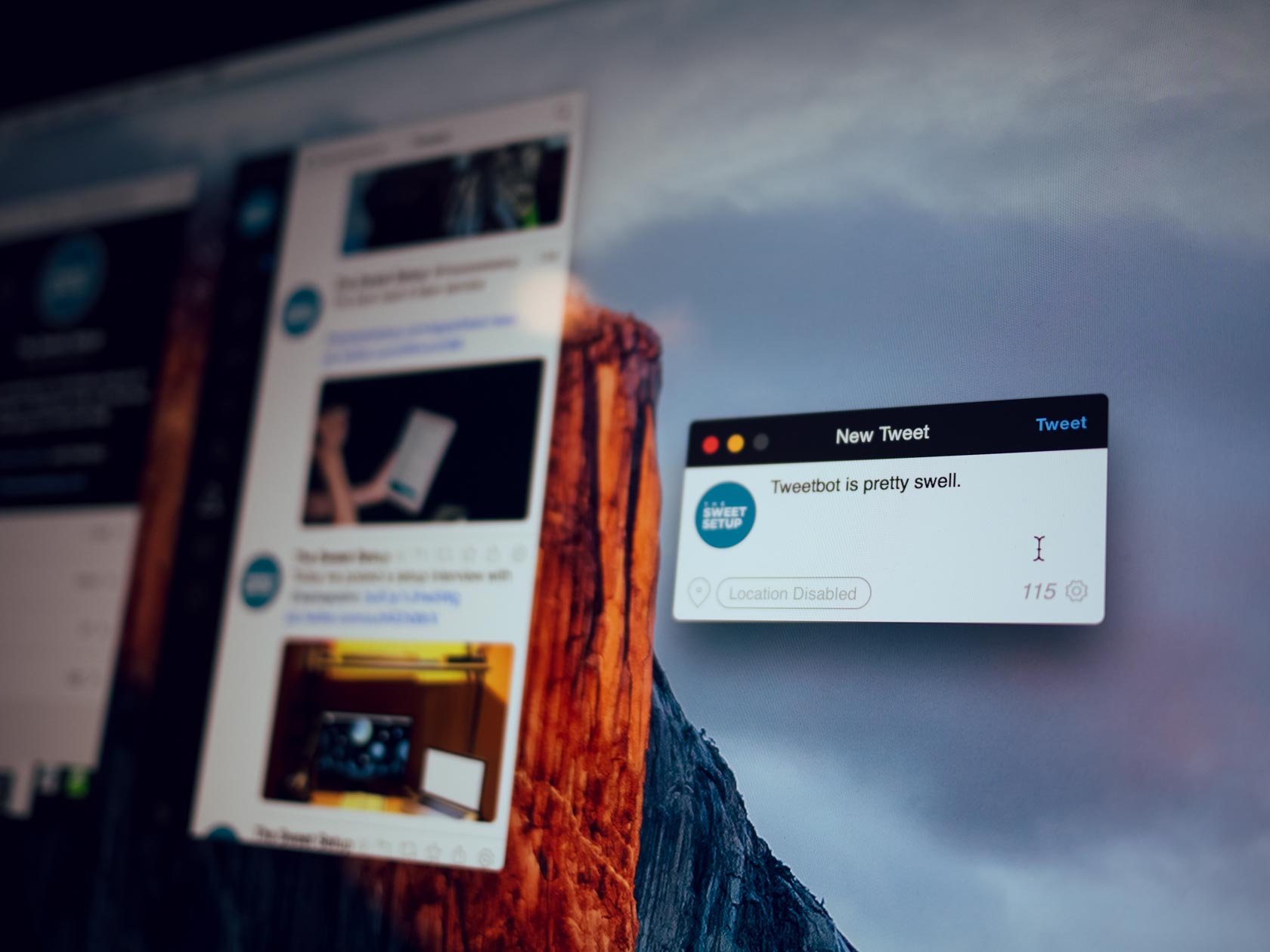 Tweetbot has long been our favorite Twitter Client. And with Tweetbot 2, it continues to be the best way to use Twitter on a Mac. The latest version of Tweetbot brings an updated design to match OS X's new aesthetic, while retaining the powerful options many Twitter users crave.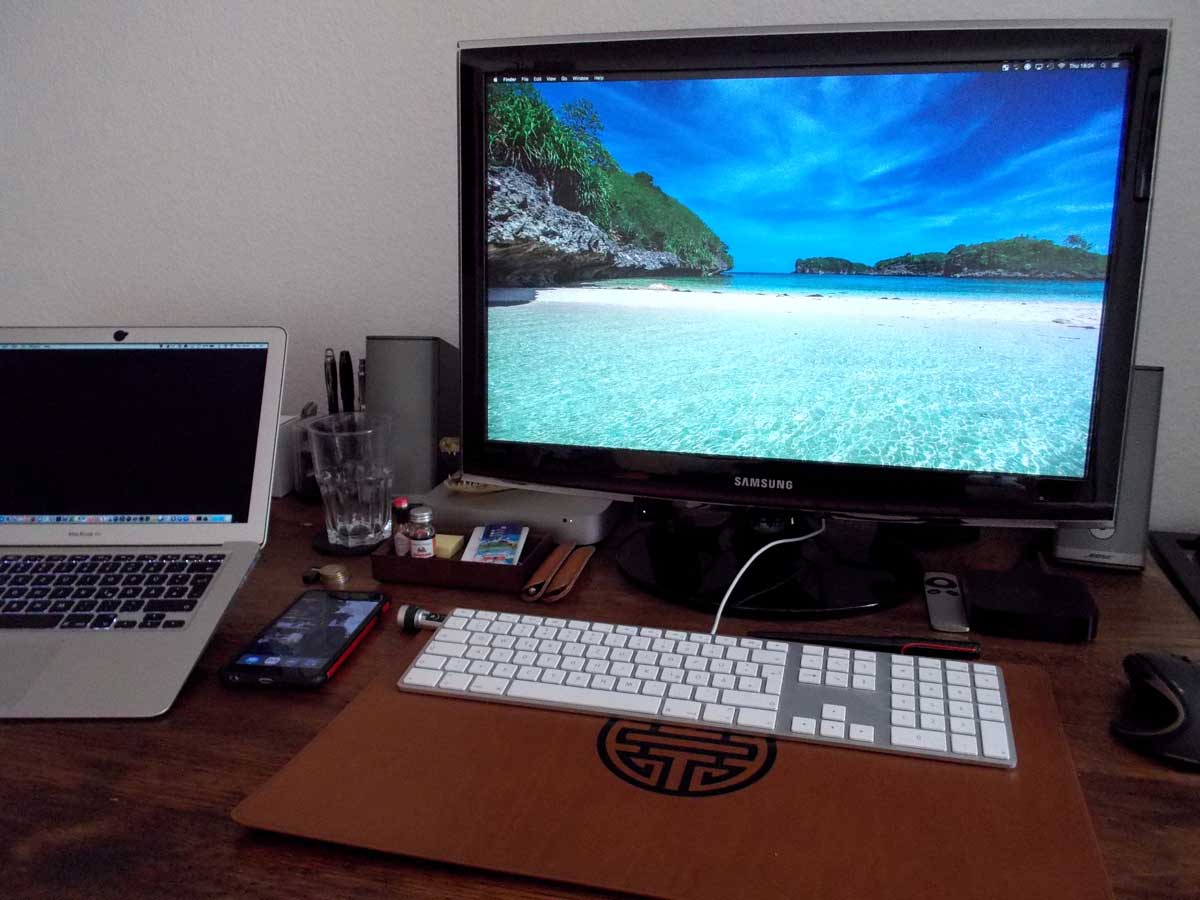 BizDevCon is a native Austrian doing business development with high-tech American companies and European clients.
BizDevCon's interview is full of interesting tidbits, but we especially liked his answer regarding improvements to his setup.
I actually enjoy what I have. I upgrade my primary devices every two to three years. Last year it was the switch from iPad 4 to MacBook Air, this year I switched from iPhone 5 to iPhone 6 Plus.
We'd love to hear from you. Just fill out this form with some basic information and we'll be in touch.
Deliveries for Mac and iOS are the best apps for tracking packages. It's extremely easy to use and simply gets the job done. One feature that a lot of people don't know about is that you can track Apple.com orders even before they ship.
The Apple quarterly earnings call was this week, which means there's plenty of speculation about what the numbers really mean for Apple's future. At any rate, Stephen Hackett has some interesting observations and ideas about the future of the iPad even though its trending downward as far as sales go. iOS 9 and on could be extremely empowering to the iPad line.
There's been a lot said about Apple Music since its debut a few weeks ago — plenty of good and plenty of bad. But, iMore has a really helpful tip on something I've wondered since day one — how can I go back and learn more about a song I heard on Beats 1 or another radio station?
Luckily, Serenity Caldwell has the answer.
The weekend is almost here, so that means you can make some time for a good book or two. The fine folks of Tools & Toys put together a quick but wide-ranging list of books that will keep you occupied and interested during the weekend. This is a list of real winners, both fiction and non-fiction, so go ahead and check it out and find some time and space to kick back and enjoy.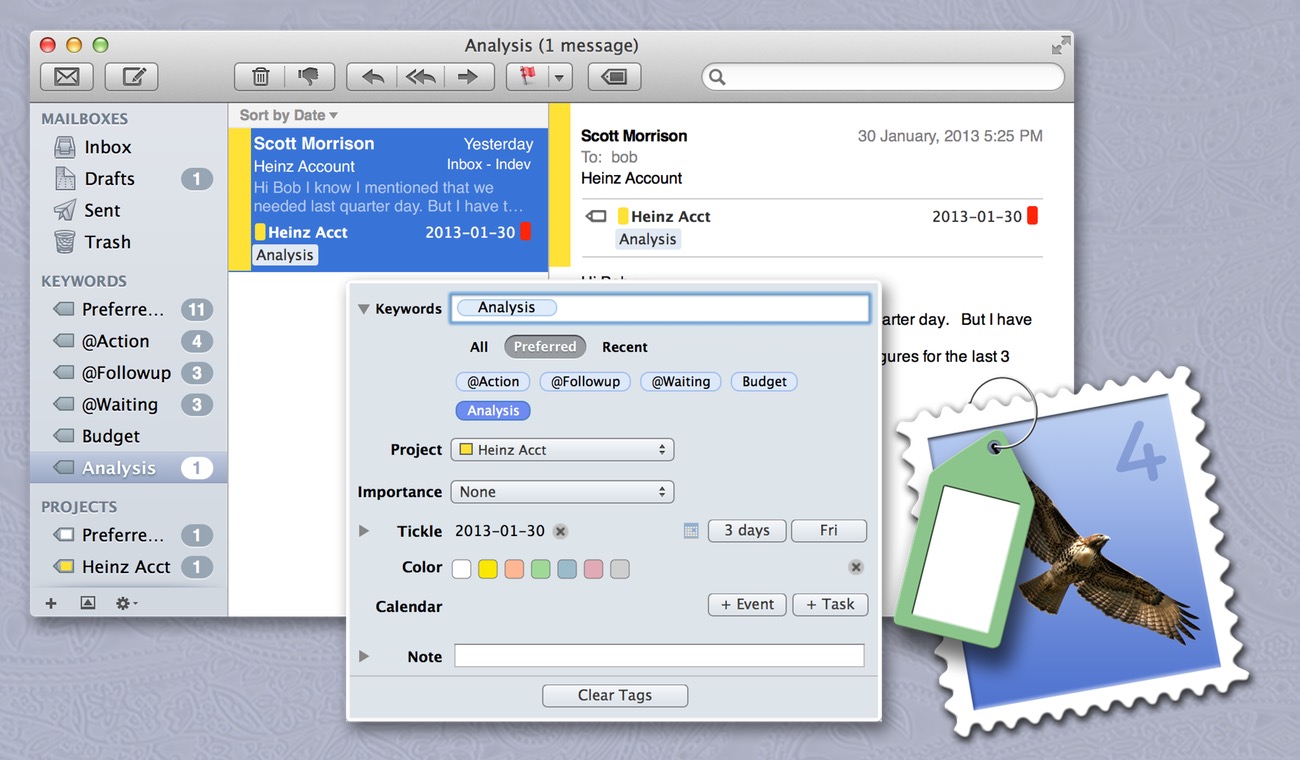 If you're having trouble keeping up with your email inbox or finding old messages, you may need more powerful organizational tools than those built into Apple Mail.
MailTags from Indev is an enhancement for Apple Mail that lets you tag messages with user-defined keywords, project names, notes, and other metadata. These tags are then available to searches, smart mailboxes, and rules, giving you many additional ways to organize and find your messages.
Try MailTags with a 30-day free trial today.
Our thanks to MailTags for sponsoring the site this week. Their two plugins for Apple Mail (MailTags and MailActOn) are best-in-class.