What we published, and links of note
August 28, 2015
Here are the things we published this week, as well as some great link material. You can also stay up-to-date by following us on Twitter and RSS.
Also, we have a weekly email newsletter that sums up all the new and cool things published to the site. If you like to stay up-to-date via email, then you should sign up here.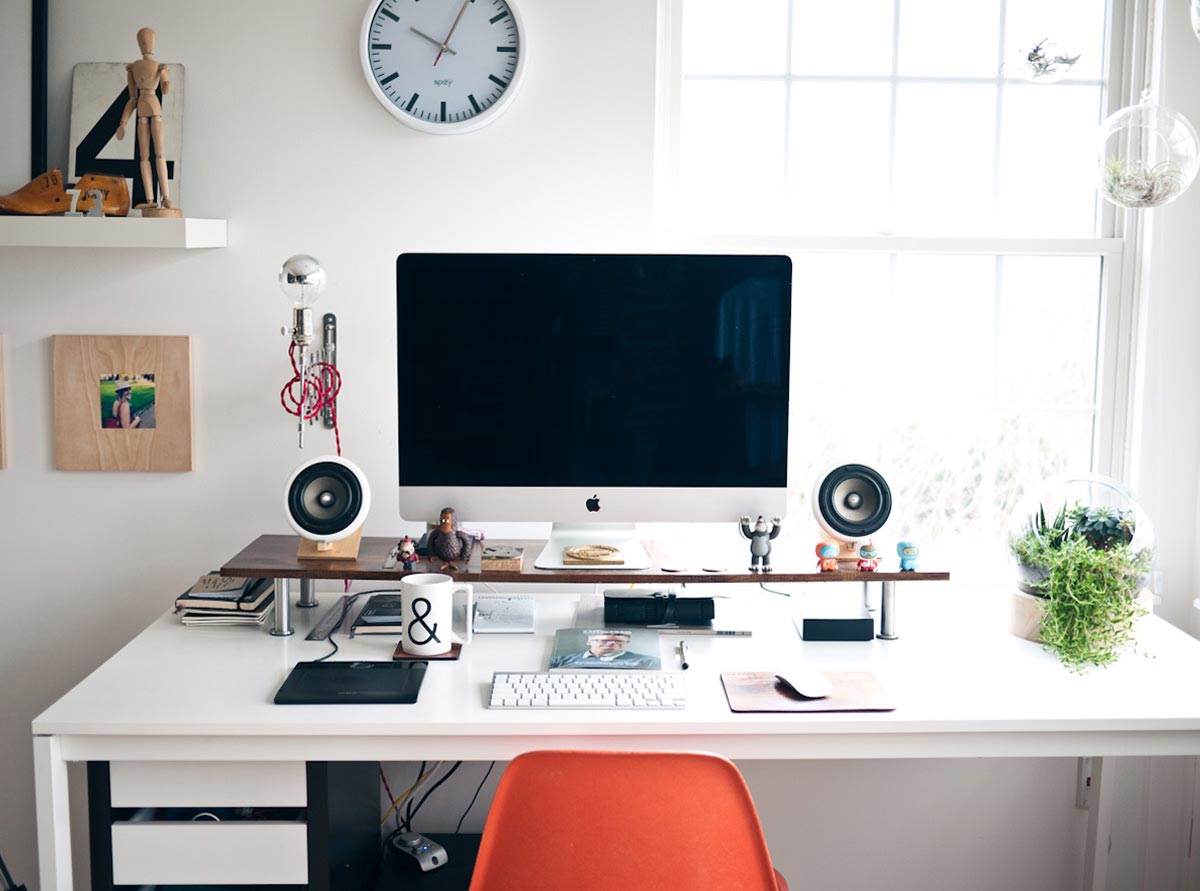 Jeff Sheldon is the founder and designer of Ugmonk, a design brand that sells products like leather goods, prints, hoodies, and other sweet accessories.
There's plenty of beautiful photos of Jeff's workspace here, but he also has excellent taste in apps and tools.
Having the right tools and a comfortable space that I enjoy spending time in doesn't necessarily make my work better, but it makes it more enjoyable to work in.
We'd love to hear from you. Just fill out this form with some basic information and we'll be in touch.
I have a very specific method for organizing my photo library on my Mac (YYYY/YYYY-MM, or 2015/2015-08 for this month), and I want to keep that regardless of which photo service I use. I've got every photo since 2005 (when I got a digital camera) organized with that method. Luckily, I can use all the great tools available with this system.
Scanbot, the best scanning app for iOS, receieved a big update this week. The update includes a long list of enhancements and bug fixes, but two features stand out: Workflows and Quick-Actions.
Dispatch is our pick for the best iPhone email app for power users, and it received a nice update this week. Primarily, the app is now universal and works on the iPad.
As you probably expected, Apple has announced a media event for September 9. Nothing is known for sure, but it's likely going to be an introduction of the new iPhones and Apple TV. Exciting stuff. Federico (MacStories) wrote a great summary of the announcement.
Dropbox quietly announced a new feature back in June, and Jason Snell wrote a helpful summary that explains exactly how useful this new feature really is.
Basically, you can share a Dropbox link with friends that allows them to upload a file to your Dropbox account. This is great for people who don't have massive Pro Dropbox accounts, as they don't have to join large shared folders.
The best way to promote your product, service, or company directly to our readership and site visitors is through a sponsorship of the site.