The Best Mindfulness Meditation App, a Look at Some Twelve South iMac Accessories, and More
November 15, 2019
Here are the things we published this week. You can also stay up-to-date by following us on Twitter and RSS.
Also, we have a weekly email newsletter that sums up all the new and cool things published to the site. If you like to stay up-to-date via email, then you should sign up here.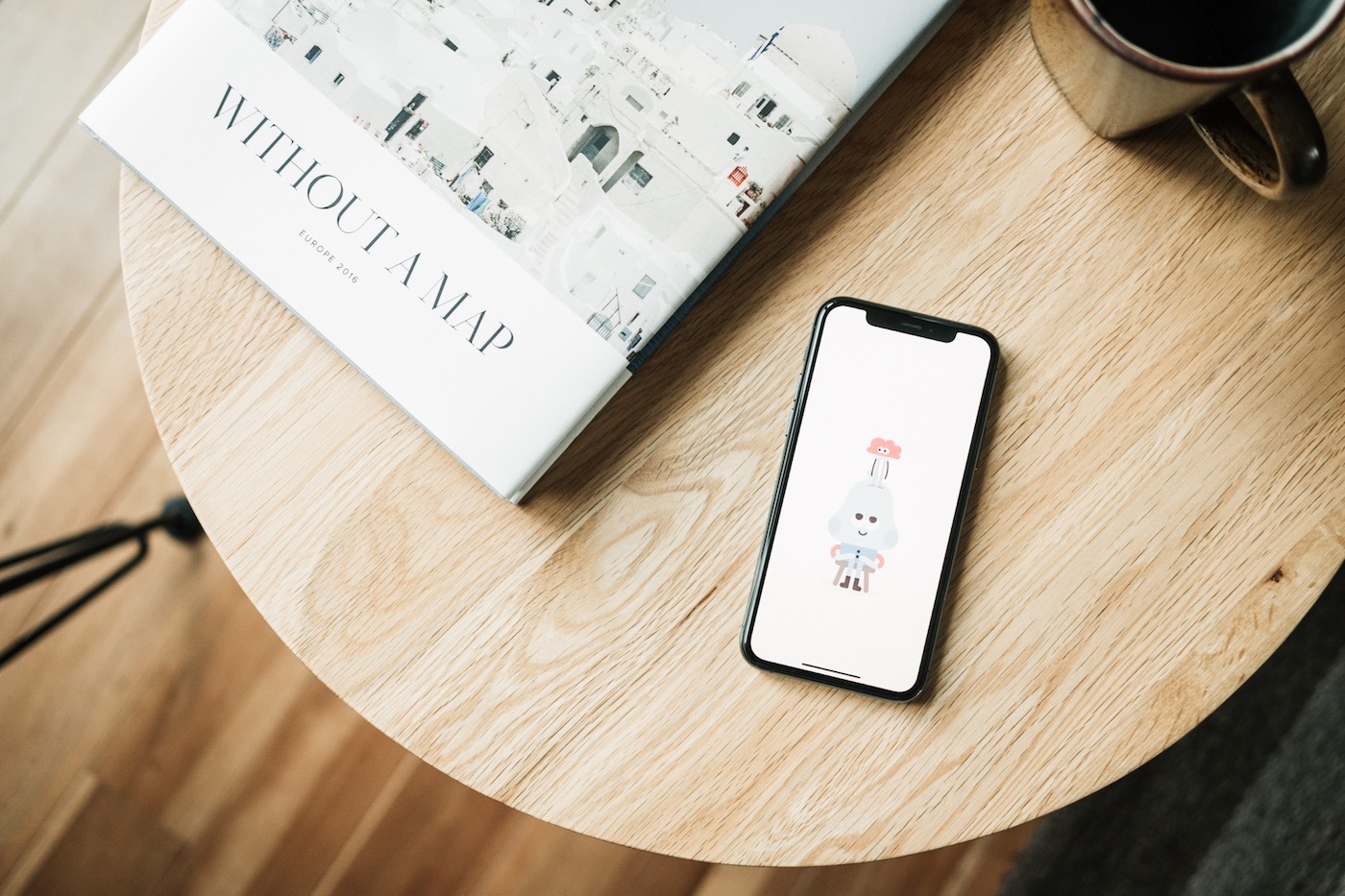 We feel that Headspace is the best app for creating and sustaining a mindfulness meditation practice from your iPhone. It offers a clean user interface that makes it easy to access whatever you're looking for, offers a huge library of meditations to choose from, and features great instructors who help you relax and focus. It also integrates directly with the Apple Health app for recording your Mindfulness Minutes, Shortcuts support for building daily meditation into your daily routine, and offers fair and flexible pricing options.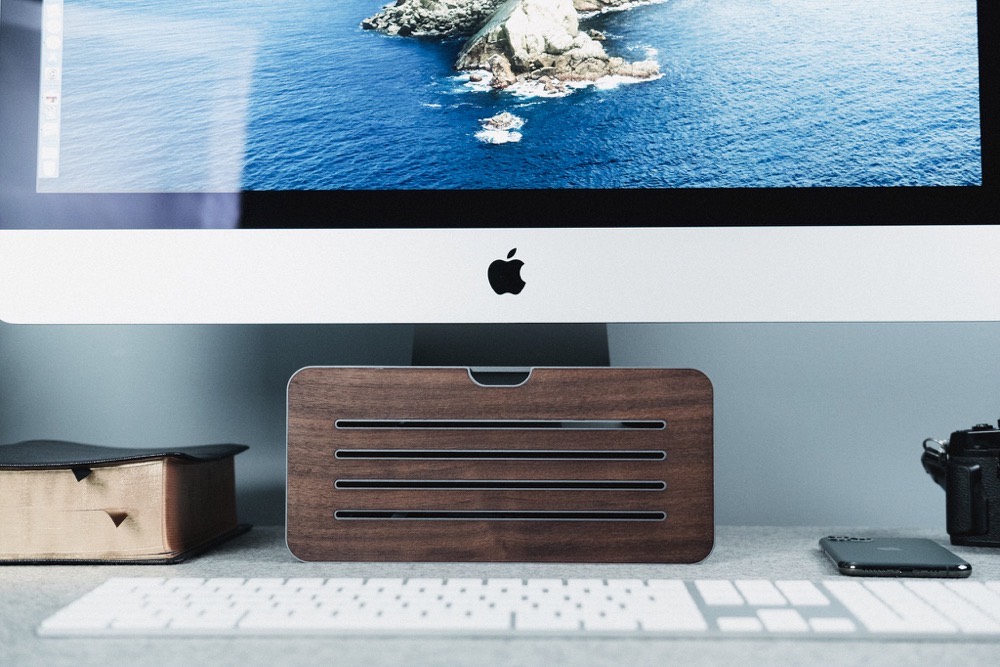 I gave up on the MacBook Pro. I know the latest MacBook Pro just debuted with a brand new scissor mechanism keyboard which promises to rectify the wrongs of the last few years. I know the MacBook Pro is probably an overall better machine for me. I know Apple hasn't majorly updated the iMac in a long time.
But I was tired of the MacBook Pro. I was tired of not being able to take it with me for fear of ruining the keyboard. I was tired of all the adapters and dongles. I was tired of the inability to upgrade anything inside.
So I traded up and bought an iMac. The iMac is an awesome value right now, providing more power per dollar spent than any of Apple's products, iOS or macOS. It's the same old iMac we've all grown to love, and it's the least exciting Apple device I've bought in many years. Even still, it works really well and I haven't looked back.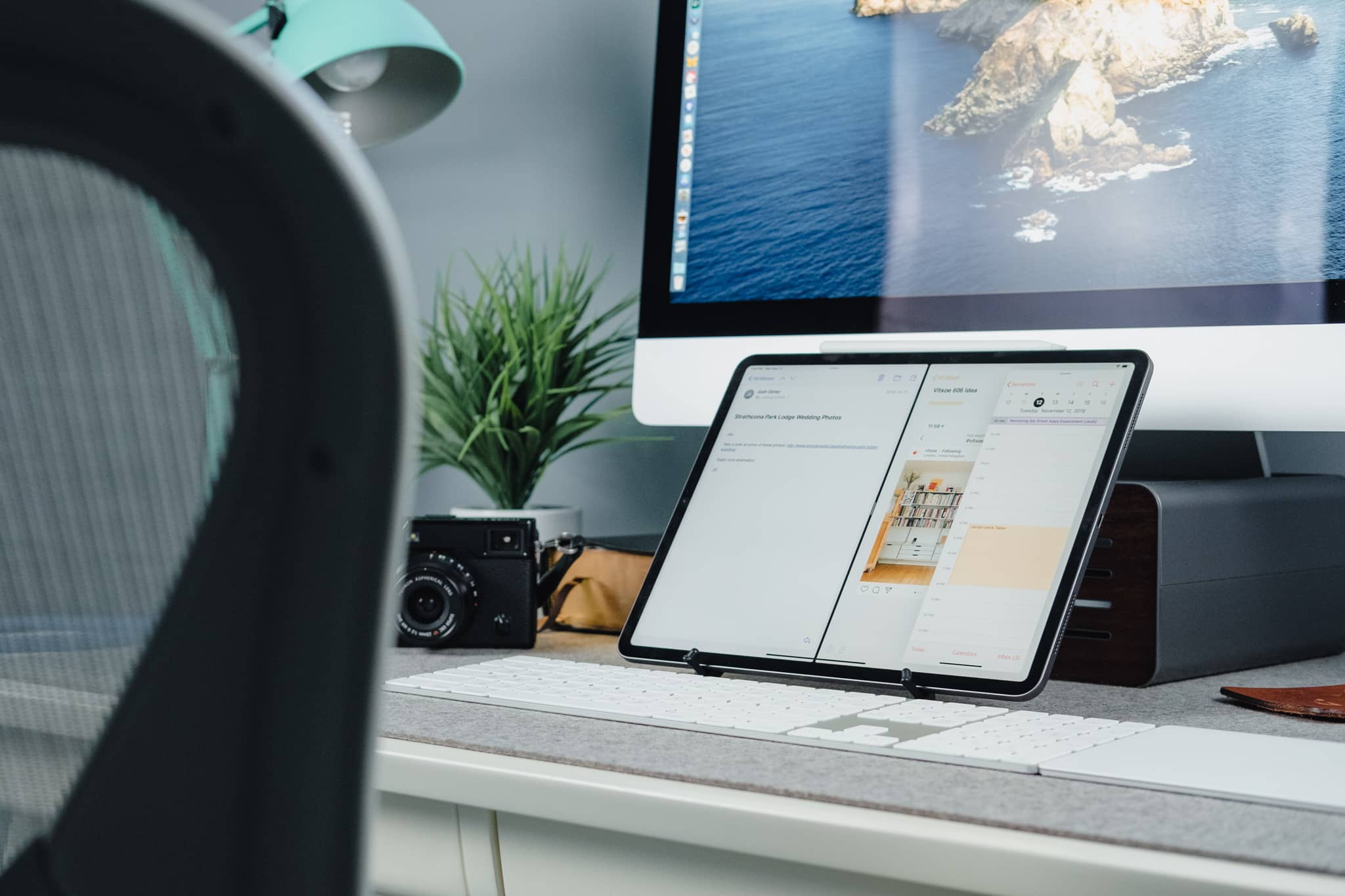 Every year around WWDC, a new version of iOS debuts with a plethora of new features and capabilities, and there's a feeling of upbeat enthusiasm towards the future of Apple's iDevices. This was especially the case at WWDC 2019, as iPadOS was launched with a whole host of new multitasking features and quality-of-life improvements. Alongside all that, iOS debuted fresh new looks in Notes, Reminders, Calendars, and Mail.
In early September, I put myself up to the task of converting all my third-party apps in these categories to Apple's own stock apps. For as long as I could handle it, I made the following experimental switches:
I figured it was time to revisit this experiment and see how everything turned out.
To tip our hat, we have something brand new in the works for 2020.
But, as usual, we would love to hear your feedback and input before we get started.
(As you'll soon discover, it is related to idea management and mind mapping.)
A new MacBook Pro has been making its rounds in the rumor mill for what feels like an entire year, but Apple finally spilled the beans earlier this week on the new 16-inch MacBook Pro.
Along with the slightly larger screen and impressive battery life, one of the most notable differences in the latest iteration is a completely redesigned keyboard. For the vast majority of users, this is an incredibly welcome and long-desired change from the butterfly keyboards of 2016 and on.
The latest MacBook Pro isn't at large quite yet, but you can find several reviews online from reputable tech writers. My favorite so far is the brief (but very informative) review from Marco Arment.
The new 16-inch MacBook Pro is a great computer in most other ways, but so were the MacBook Pros from the last few years. They were fast, powerful, capable workstations… but the butterfly keyboard took away from it all.

Not anymore.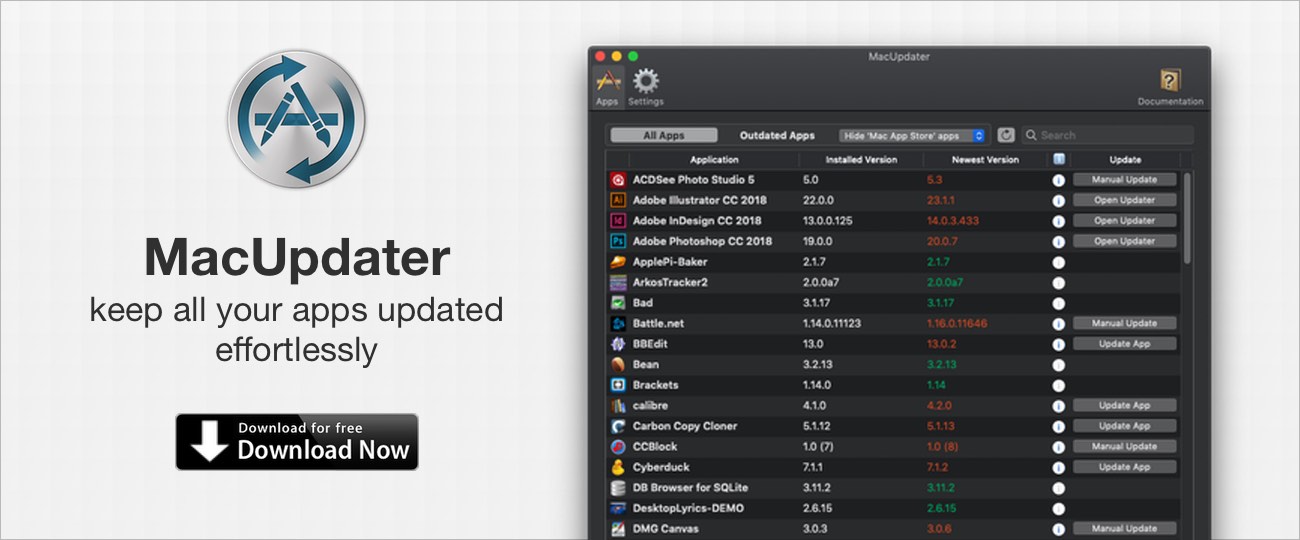 Keeping all of your installed apps up-to-date can be pretty time-consuming. To save your precious time we've developed MacUpdater that takes care of everything for you!
MacUpdater automatically scans your apps and lets you know when there are updates available. In most cases, MacUpdater can even download and install the update for you with a single click. When MacUpdater can't perform an update automatically, it can still help you by launching proprietary updaters (like Adobe), launching apps that have built-in updaters, or opening the download website for convenience. MacUpdater also shows updates for apps downloaded from the Mac App Store, track apps that have entered or exited the Store or find apps that have been renamed or replaced with successor apps.
MacUpdater currently detects updates for over 35,000 apps and can automatically update more than 5,000 popular apps.
All The Sweet Setup readers get 10% off by using the coupon code THESWEETSETUP during purchase.
MacUpdater is permanently free for discovering updates for your apps. Updating more than 10 apps requires a one-time-purchase – no subscription or even registration needed.
---
Our thanks to MacUpdater for sponsoring the site this week!
Wait. There's a Bonus…
Curated List of Must-Have Apps with Shortcuts
We spend an inordinate amount of time sorting through hundreds of apps to find the very best. And based on our own usage, plus the feedback of our readers, we have put together a short list of our must-have, most-used apps in 2019.
You will get…
The current list of The Sweet Setup's top 8, must-have apps.
A special, pro tip for each app to help you save time and become more of a power user.
A hidden feature of each app that you may not have known about.
These apps work on iPad, iPhone, and Mac. And they range across several different categories but are mostly focused on productivity. We hope this will help you get the most out of your devices and your day.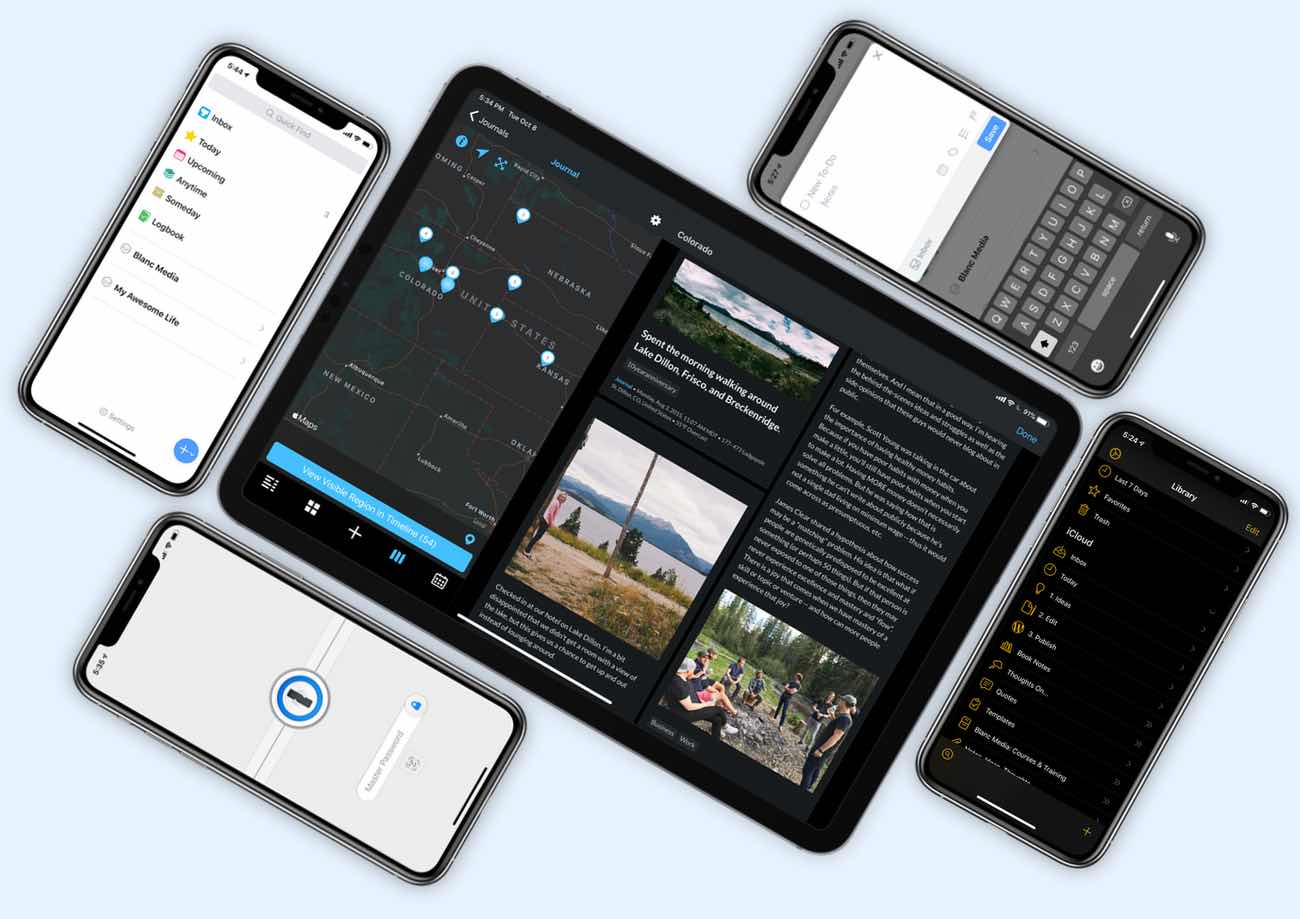 This guide is available for FREE to our email subscriber community, and you can get it right now. By joining the Sweet Setup community you'll also get access to our other guides, early previews to big new reviews and workflow articles we are working on, weekly roundups of our best content, and more.