Computers are for Creating: How Shawn Blanc Applies Intentionality to His Tech
December 23, 2019
In this Mindfulness Monday post, we talk to Editor-in-Chief Shawn Blanc about how he uses his computers for creating, working with a remote team, and avoiding procrastiworking.
Meet Shawn Blanc
Shawn Blanc is the founder of The Focus Course (our sister site), where he has helped thousands of people do their best creative work while learning to thrive in the midst of life's tensions. The Focus Course is a 40-day video course designed to give you clarity amidst the chaos of everyday life and help you take ownership of your time and attention.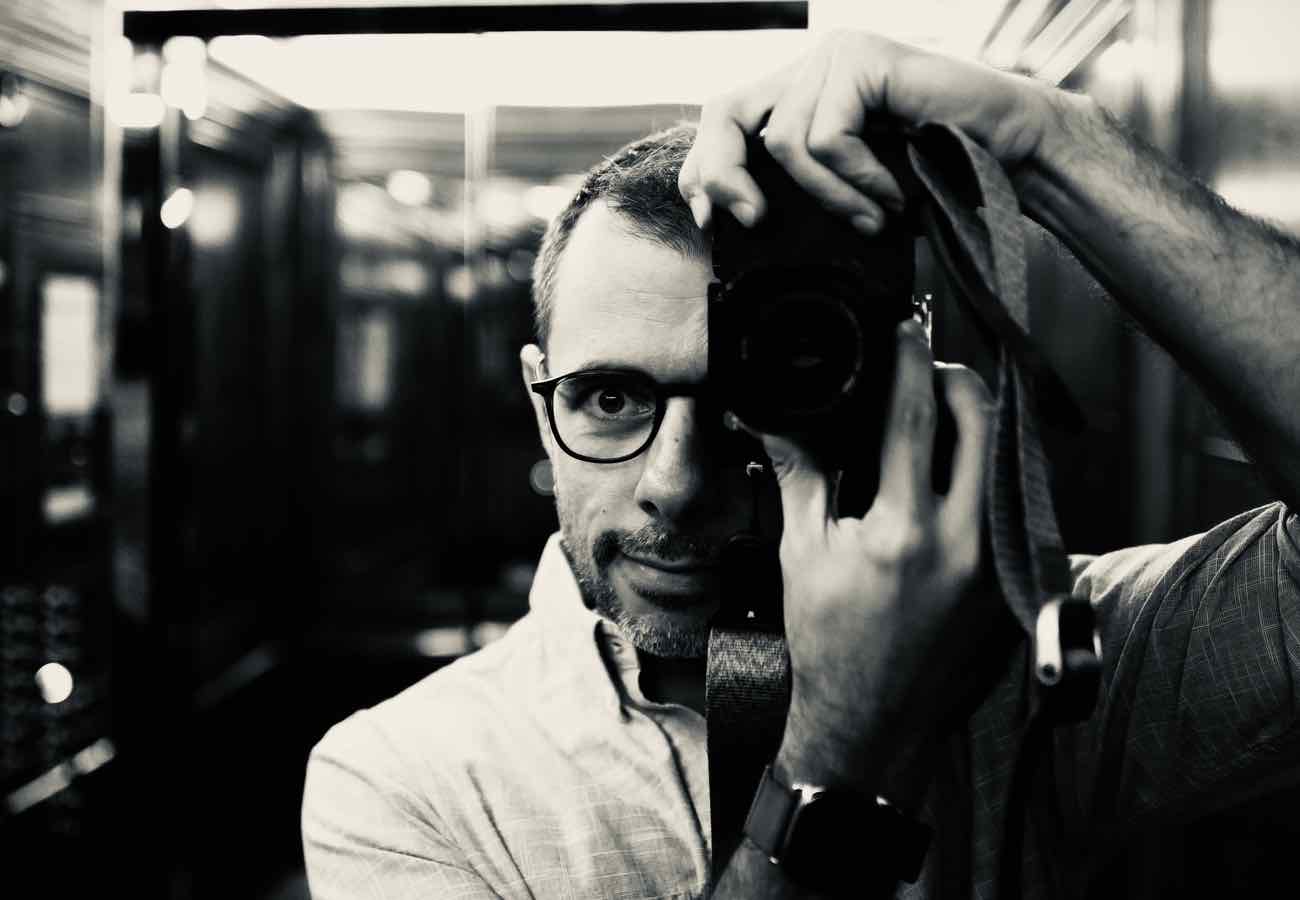 Shawn is also a big Apple nerd, and is Editor-in-Chief here at The Sweet Setup. He has been writing about Apple-centric apps and gadgets since 2007, and today he joins us to talk about his intentional technology use.
Must-Have, Most-Used Apps for Thinkers
We spend an inordinate amount of time sorting through hundreds of apps to find the very best. Our team here at The Sweet Setup put together a short list of our must-have, most-used apps for writing, note-taking, and thinking.
What sort of boundaries or intentional constraints (i.e. rules) have you set up for how you use your technology?
I have a handful of little constraints here and there.
For example: I've never had a Facebook account.
Something else I do is that all my devices — iPhone, iPad, and Mac — stay in Do Not Disturb mode until lunch time. That way, my entire morning is distraction-free (for the most part). It's the morning time that I do my deep work of writing, thinking, and planning, and I love to keep those morning hours free from distractions and other people's urgent issues.
Additionally, I put my iPhone into DND in the evenings starting at 5pm, and then leave it out of sight. I do this in order to be more present with my family.
You may ask why not just leave my devices in Do Not Disturb mode all day long? Well, since we run everything with a remote team through Basecamp, it is helpful for me to have notifications active so that someone can get ahold of me if they need. The afternoons are the time I have set aside for meetings and other more admin-type work, so I am happy to be available for Basecamp pings, etc.
Lastly, I suppose another "rule" I have set up is that I've chosen to be okay with the fact that I am terrible at email. Chances are very good that if you email me, you'll never hear back. Being a good email correspondent is just not high on the list of things I prioritize — rather, I devote most of that time and energy to creating, thinking, and being available for my team.
What does your phone home screen look like? How has the application of your intentional constraints shaped what shows up here?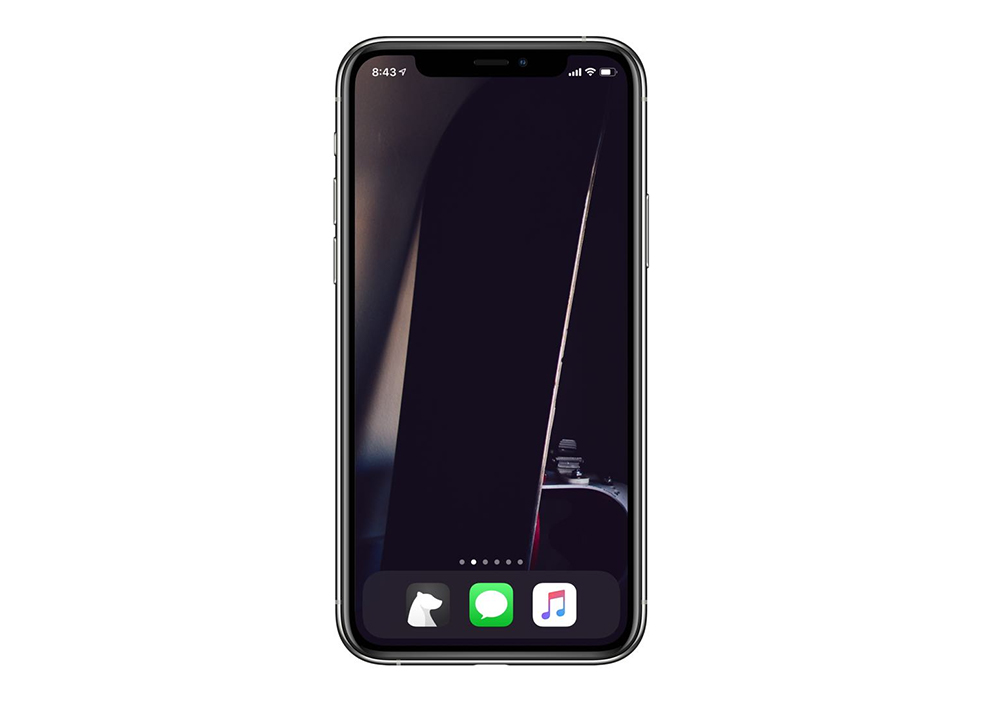 The wallpaper background is a photo I took of my snowboard a few winters ago.
I recently moved all the apps off my first home screen in order to create a completely blank first Home Screen.
You can read more about that process and its initial advantages in an article I wrote here. But I'll emphasize one point in that I've found that having a blank first Home Screen makes it easier to stop using my iPhone when I'm done with a task.
I swipe up and up again (exit the app, return to first Home Screen), and there are no apps waiting there to be tapped on.
As you apply intentionality to your use of technology, what are some examples of what you consider to be net-positive technology uses?
First and foremost, I think that computers are for creating.
And so, any technology use that empowers and enables creativity is a net-positive use. Every day I spend time writing, collaborating with my team, and editing photos. I love having the opportunity to do these various creative activities.
Another example is that this year I began setting up smart home devices around my house. So far it's just a few light switches, a garage door controller, and some wall plugs, but it has been great to have these automated conveniences set up in order to do things such as turn on and off lights and space heaters at certain times.
What was your tipping point, the moment when you decided you needed to do something about your technology defaults?
The tipping point was several years ago for me.
It was just shortly after I began working for myself back in 2011. One day I noticed a trend in my morning writing routine where I was NOT spending the first hours of my day doing writing and deep work. Instead of creating, I was checking stats and inboxes.
It was this trend that led me to create what I called "The Note".
The Note was a big part of what later turned into my Hybrid Productivity Method and the foundation behind the system that is inside our Digital Planner.
If I can get 2 hours of deep, focused work time in the morning, then everything else falls into place. But if I spend my mornings procrastiworking instead, then it is very rare that I will get my most important tasks done that day.
Therefore, my technology defaults and boundaries are very much focused on protecting the things that are most important and most vulnerable in my day. Those are: (1) my focused work time in the morning; and (2) being present with my family in the evening.
If I can keep those two chunks of time protected from distractions and diversions, then it seems that everything else is likely to fall into place as well.
As you've changed your technology habits, what are some of the things you've had to learn to work around or live without?
A big change for me over the years is that I'm no longer "mentally at the office" all the time. I used to always be working. A big part of that had to do with some of my wrong mindsets and habits around work, but some of it also had to do with my "inbox addiction" and always checking stuff.
For the past several years though, my evenings are almost always spent with family. When I am done with work for the day, I am done with work.
For the occasions when I do have something important that needs my time in the evenings, it is usually a higher-level item such as planning, thinking, or writing. And this is something that I can do without having to go into my office and sit at the computer.
What's your best advice for the person who is trying to change how they use their technology to be more intentional?
It really just comes down to being aware of WHAT apps and gadgets you are using, and HOW you are using them.
Like we say, the goal is to be intentional, which means you are in control of your technology usage — not the other way around.
The easiest place to start can be by simply looking at your iPhone's Screen Time report to see if you are spending your time in the right apps for durations that line up with your goals.
If not, then simply make one small change in the right direction.
Must-Have, Most-Used Apps for Thinkers
We spend an inordinate amount of time sorting through hundreds of apps to find the very best. Our team here at The Sweet Setup put together a short list of our must-have, most-used apps for writing, note-taking, and thinking.