My iPad Photography Workflow
August 28, 2018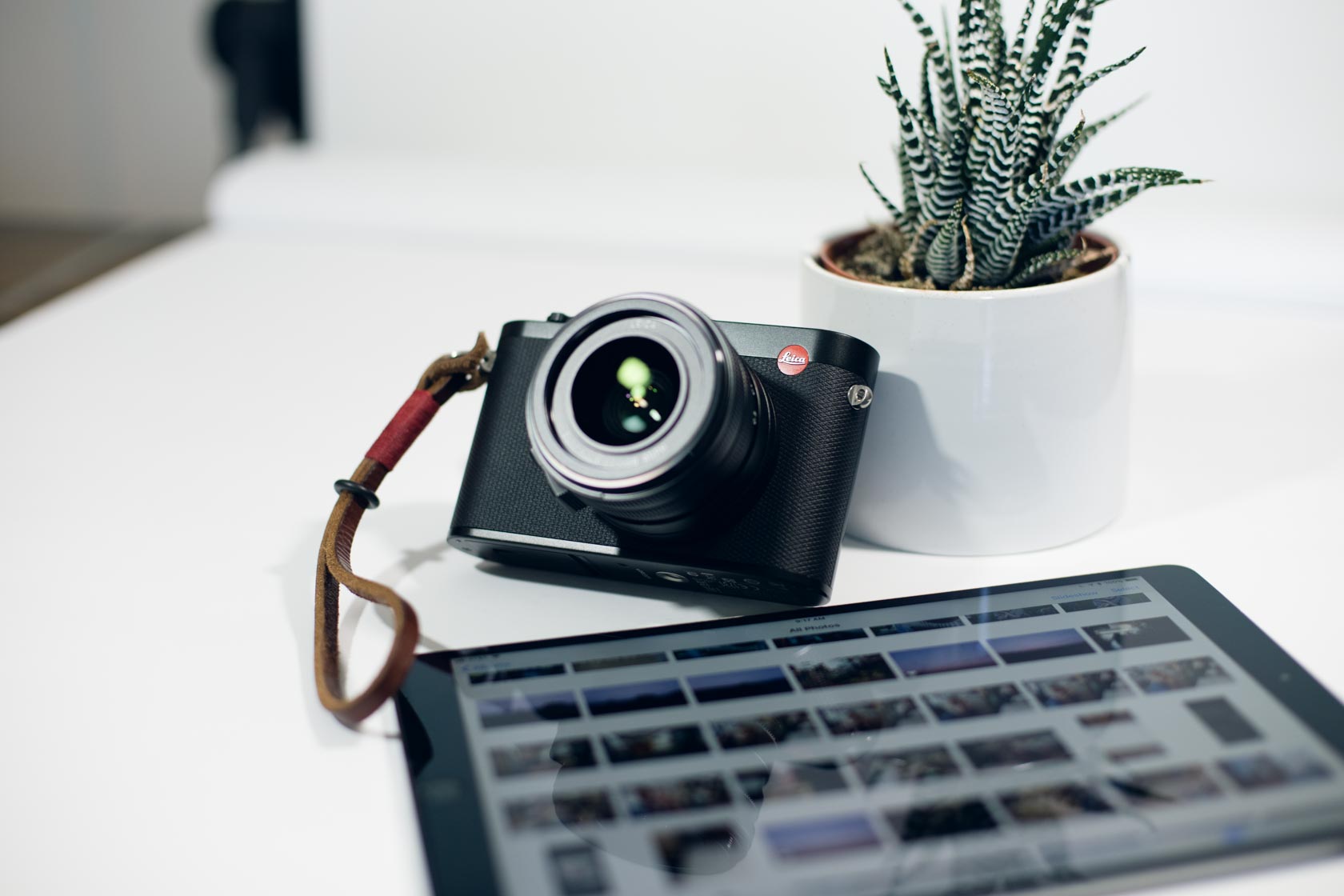 Earlier this summer, my family did something we've been wanting to do for years. We spent an entire month living in Colorado.
We put the Jeep onto a trailer, drove out there, rented a basement apartment, and spent all of July just living our lives in Colorado instead of Kansas City. It was fabulous.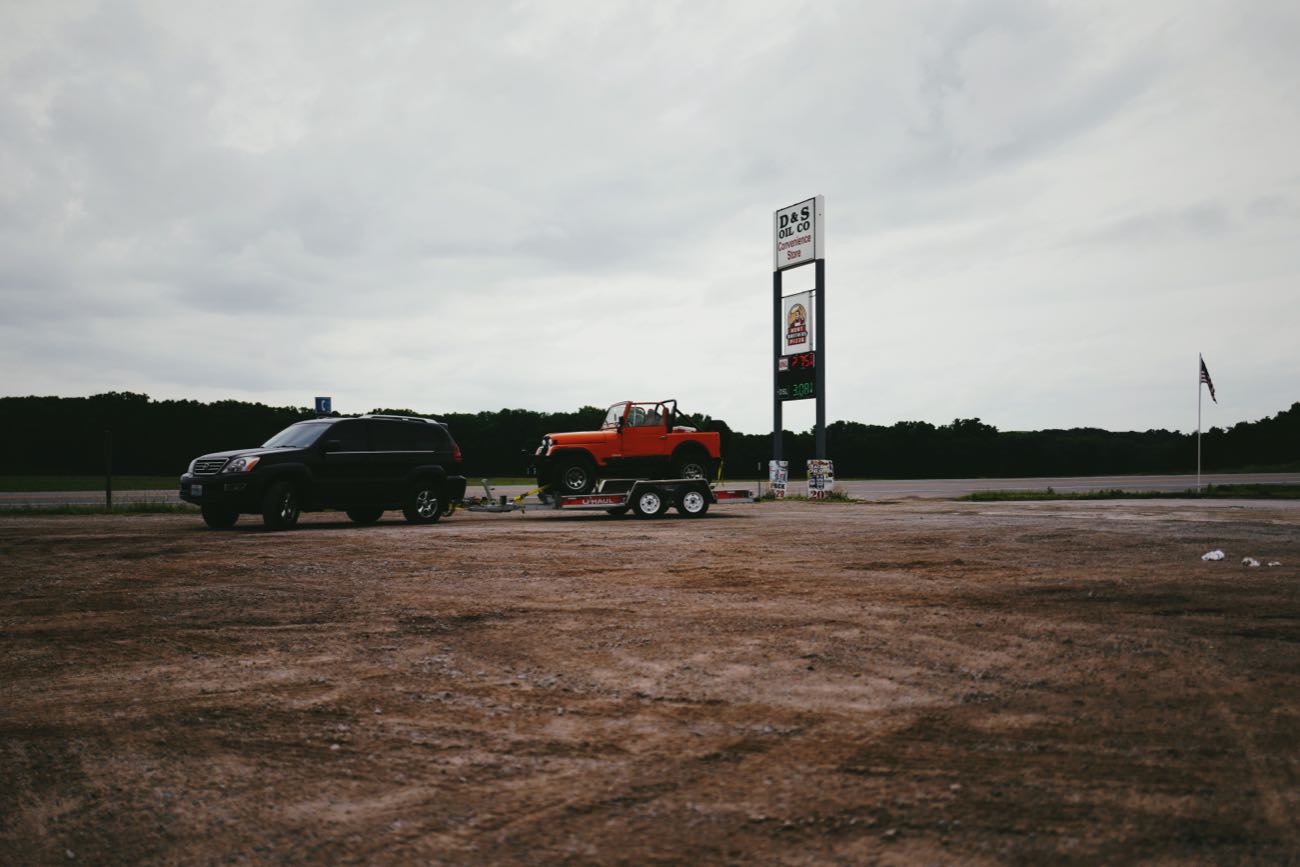 Stopping for gas somewhere on I-70. (Shot with the Leica Q, edited with Priime app on iPad.)
For work, I just took my iPad Pro with me and was easily able to work remotely.
I also took my (new-to-me) Leica Q camera, and I shot photos with it every day.
This article is about my mobile photography workflow — the process I use to get images onto my iPad, how I edit them, and why there are a lot of best practices that I'm intentionally bypassing.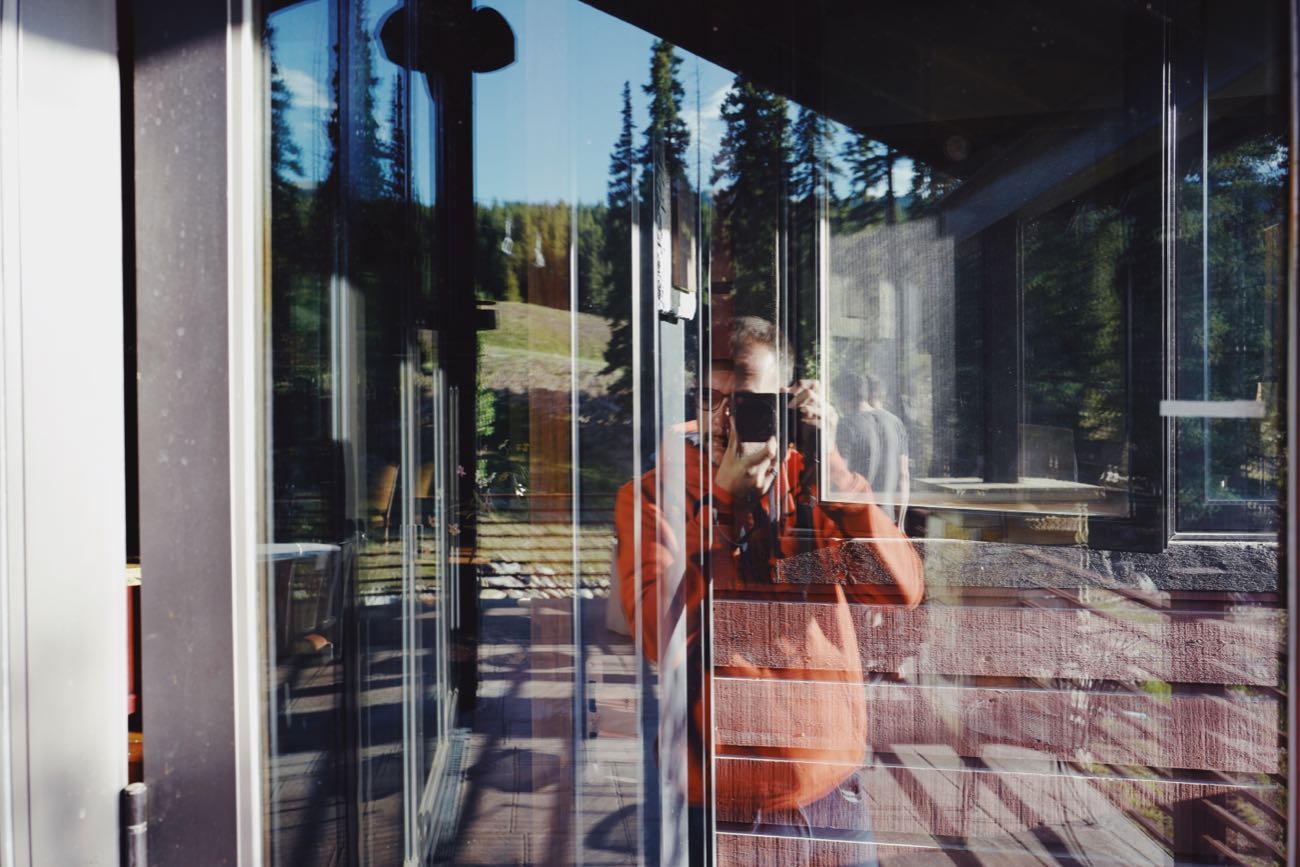 Patio window selfie — Copper Mountain, Colorado. (Shot with Leica Q, edited with VSCO Cam on iPad.)
Get Our Best Photography Tips & Workflows
Transform your photos and edits from average to awesome with our in-depth, mobile photography course. It's jam-packed with training, ideas, and lessons that can literally transform your photography overnight.
Part of my new Everyday Carry: The Leica Q
While in Colorado, I made a commitment to myself that I would take the Leica with me everywhere I went, and I committed to take at least one photo with it every single day and then share that photo on Instagram.
To be candid, carrying a camera with me has never — ever — felt convenient. I've been shooting with a mirrorless kit of some sort since late 2012, and even after all these years I still feel silly walking around with my camera over my shoulder and taking photos in public. I continually have to make the decision that, yes, I am bringing the nice camera with me.
So, needless to say, I took quite a few photos during my trip to Colorado.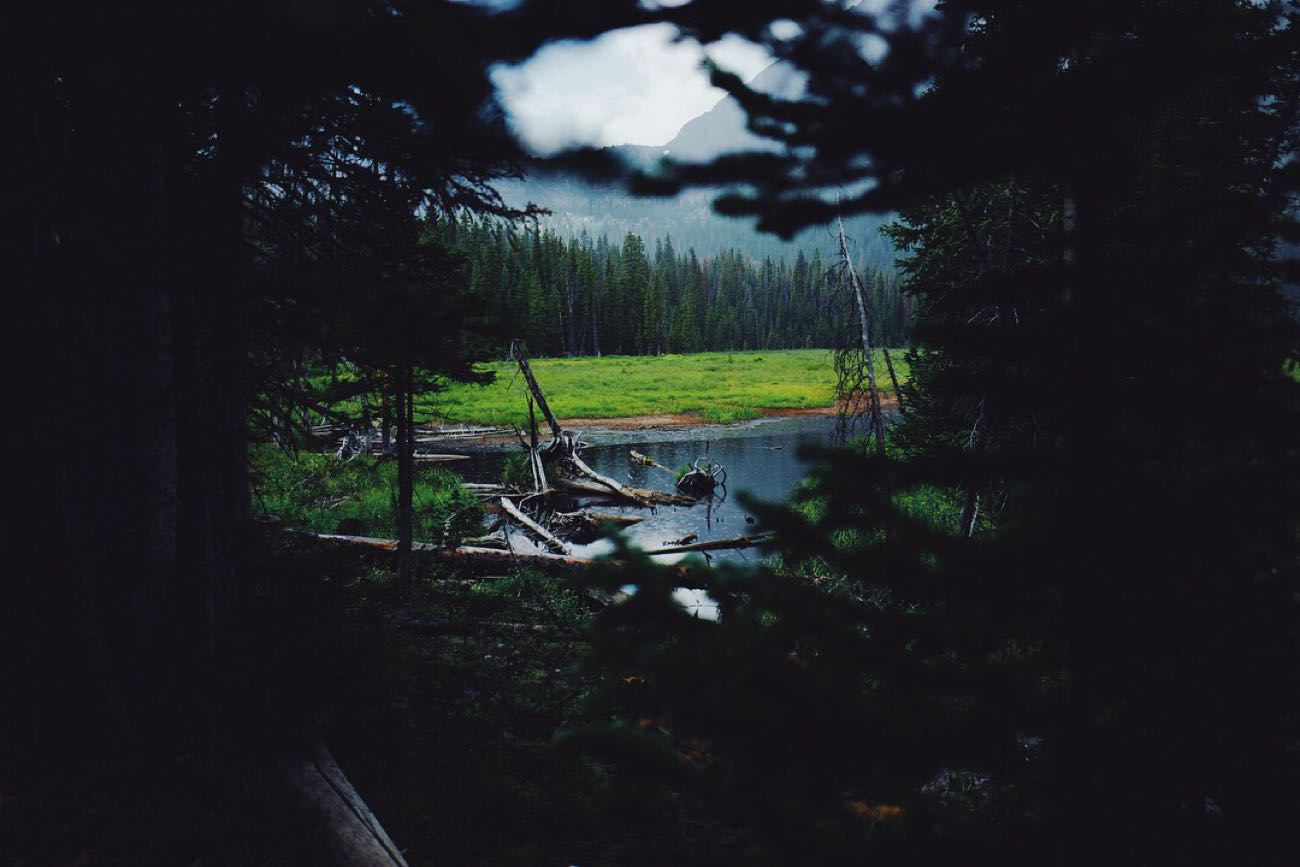 Hiking in Breckenridge, Colorado. (Photo taken with the Leica Q and edited in VSCO Cam for iPad.)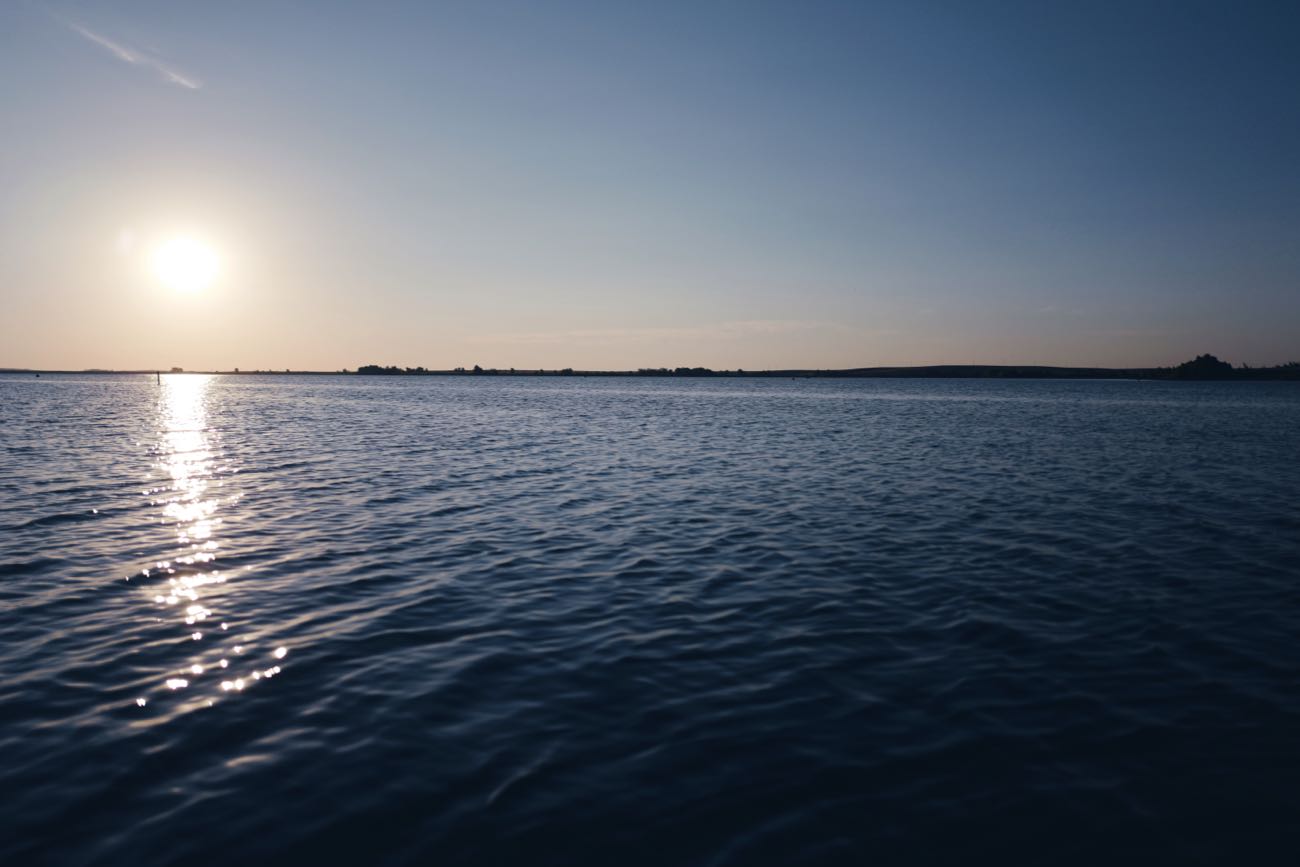 Fishing at Aurora Resivoir. (Photo taken with Leica Q and edited with Priime RAW for iPad.)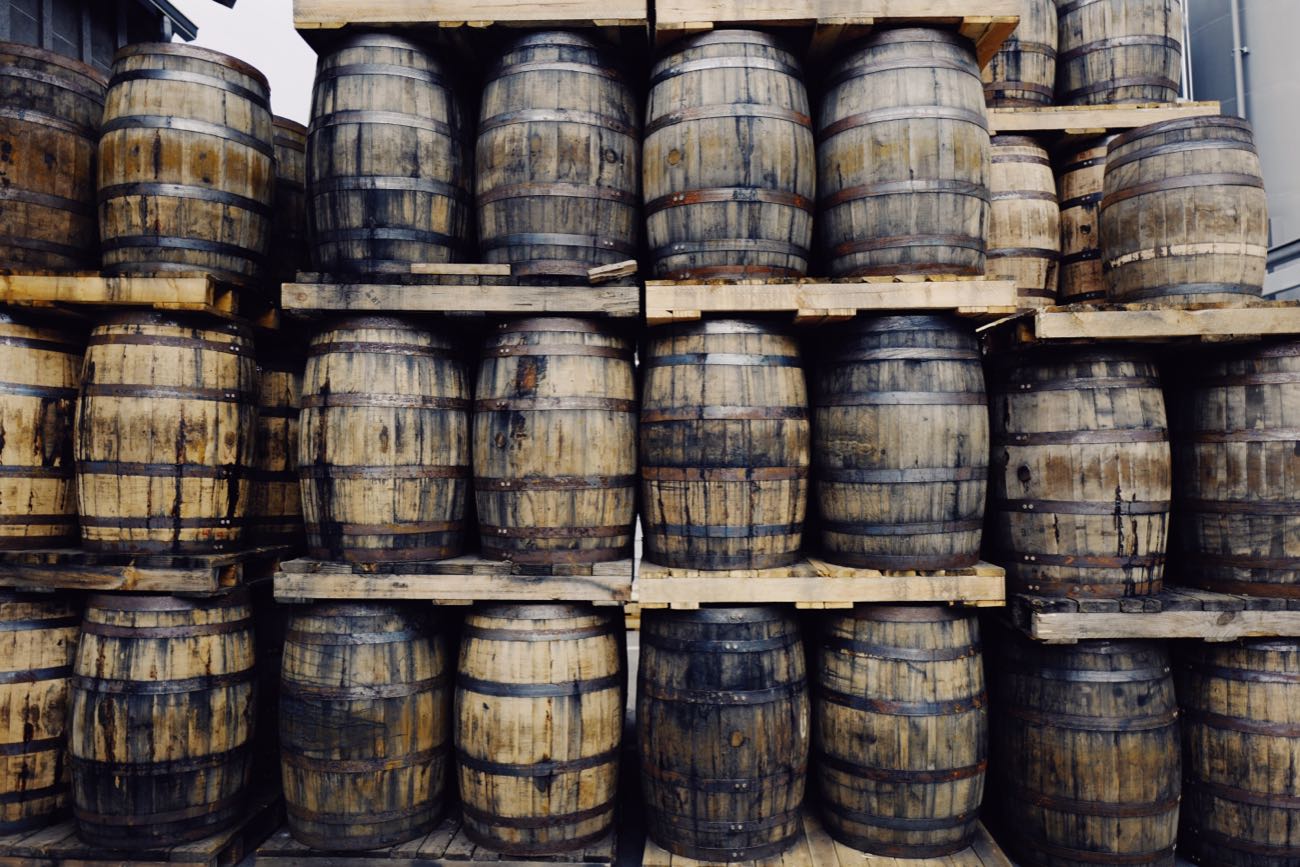 The Breckenridge Distillery. (Taken with the Leica Q and edited with VSCO.)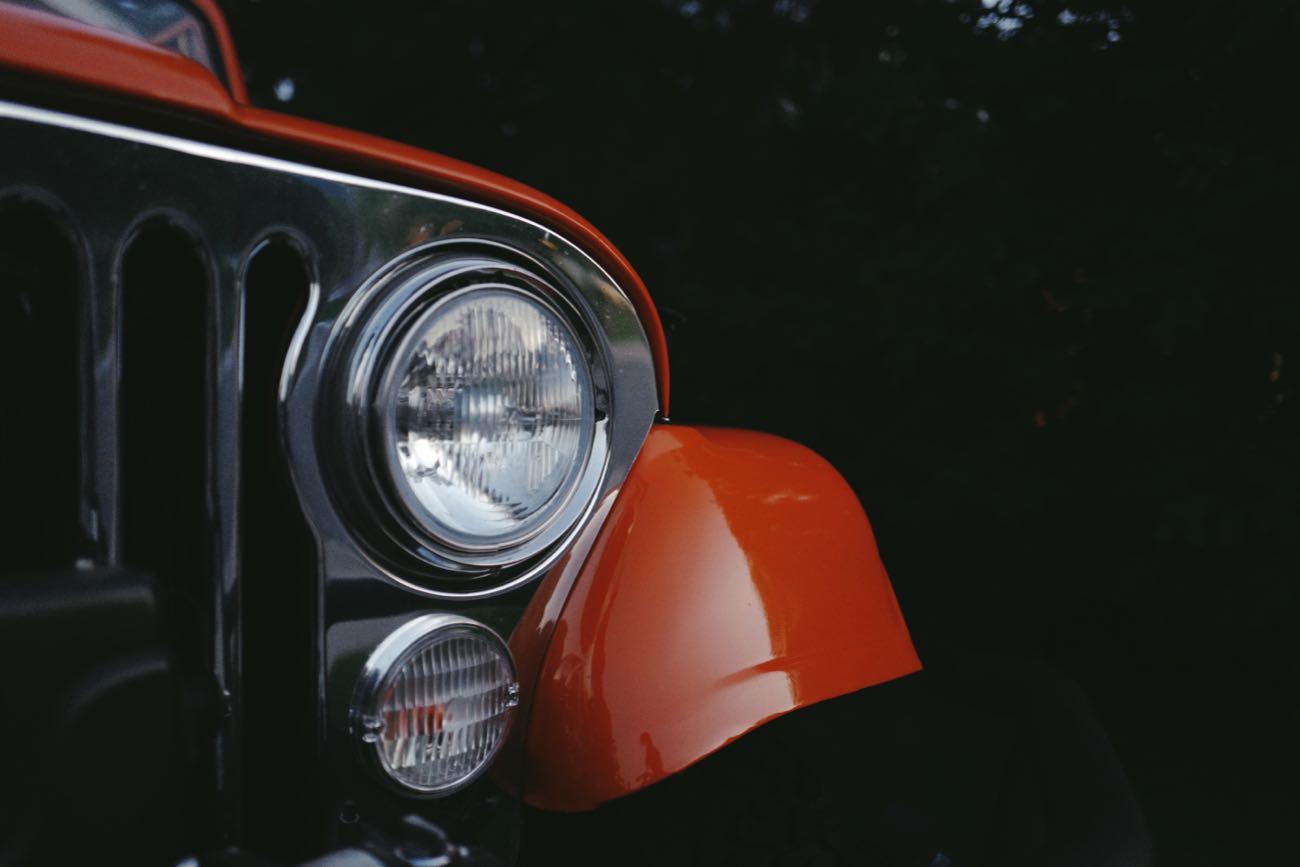 CJ-7 Front Grill. (Taken with Leica Q and edited with VSCO.)
Just a Leica Q and an iPad Pro
Below is the rough outline of what my daily photography workflow looks like. This began while I was in Colorado and it has continued for the past month since I returned. It's simpler than you may think:
Take the camera, even if I don't want to. Like I said, it's never convenient to have a camera over your shoulder. But it is fun to shoot with it, and I love coming home each evening and going through the photos I'd taken that day, finding the few good ones, and then editing and sharing them on Instagram.

Transfer the day's photos to my iPad using the Leica app. There are two ways to get the photos from my camera onto my iPad: (1) connect the Lighting-to-SD Card reader and transfer the RAW files over; or (2) use Leica's iOS app to connect wirelessly to the camera and transfer the JPG files over.

If you're much of a photography nerd, you'll know that RAW files are superior for editing, but JPG files are smaller and easier to transfer. I've been opting for the latter entirely out of convenience. My aim is to take photos every day, edit the best ones, and share them. Since the JPG images right out of the Leica are already quite gorgeous, it doesn't take much to fine tune them to get them looking just right. And since it is so much easier to quickly connect the iPad and the camera via the app and just transfer over a handful of JPG files, that's what I do. I'm opting for function over form.

Using the Lighting-to-SD adapter is a royal pain in the rear-end — it takes so long to load the images from the card onto the iPad. Though, fortunately, this process will be greatly improved on iOS 12, so my workflow may change in this respect in the fall.

Edit in Priime or VSCO. I do almost all of my photo editing on the iPad. I love the bigger screen. And my two favorite apps for editing phots are Priime RAW and VSCO.

Unfortunately, however, Priime RAW has literally become unusable for me. At some point half-way through my time in Colorado, my iCloud Photo Library got too big and the Priime RAW app now crashes every time I use it. This is a huge bummer because I think Priime has some truly amazing filter presets.

Fortunately, VSCO is as awesome as always. I have a huge collection of VSCO's Lightroom presets, and their iOS app is fast and extremely powerful. All of the VSCO filters lean toward that vintage, moody, film look which is something I've always loved.

Share on Instagram. I've really enjoyed using Instagram as part of the end process to my photography. There's something deeply satisfying about creating an image that I hope others will also enjoy, sharing it, and hopefully giving an interesting story to go along with it.

Print the favorites. We have picture frames in just about every room of our house, and they're all filled with images I've taken over the years. Snapfish and Shutterfly are my two go-to printers for online orders (make sure you wait for one of their frequent 50% sales or BOGO offers). I also use Costco quite a bit.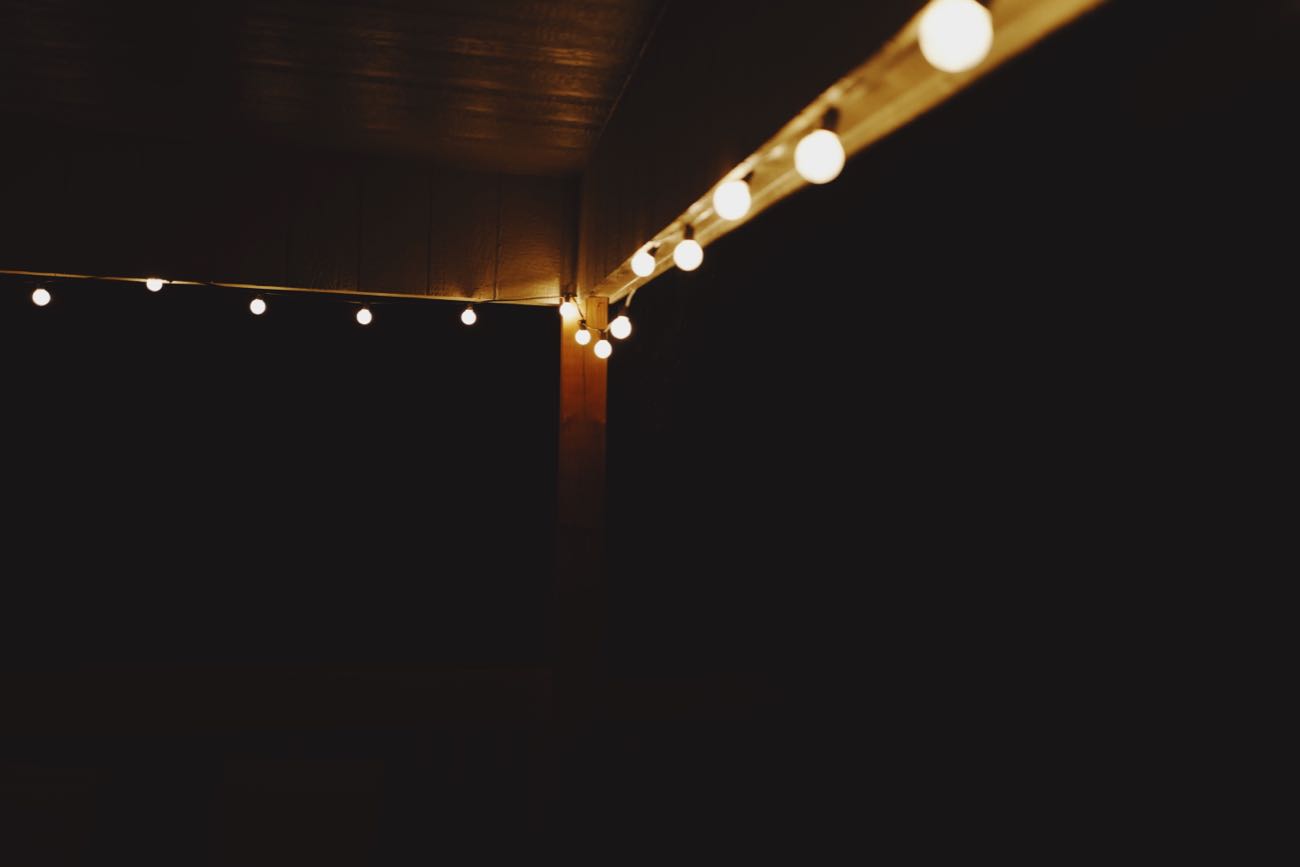 Back patio lights. (Leica Q and VSCO.)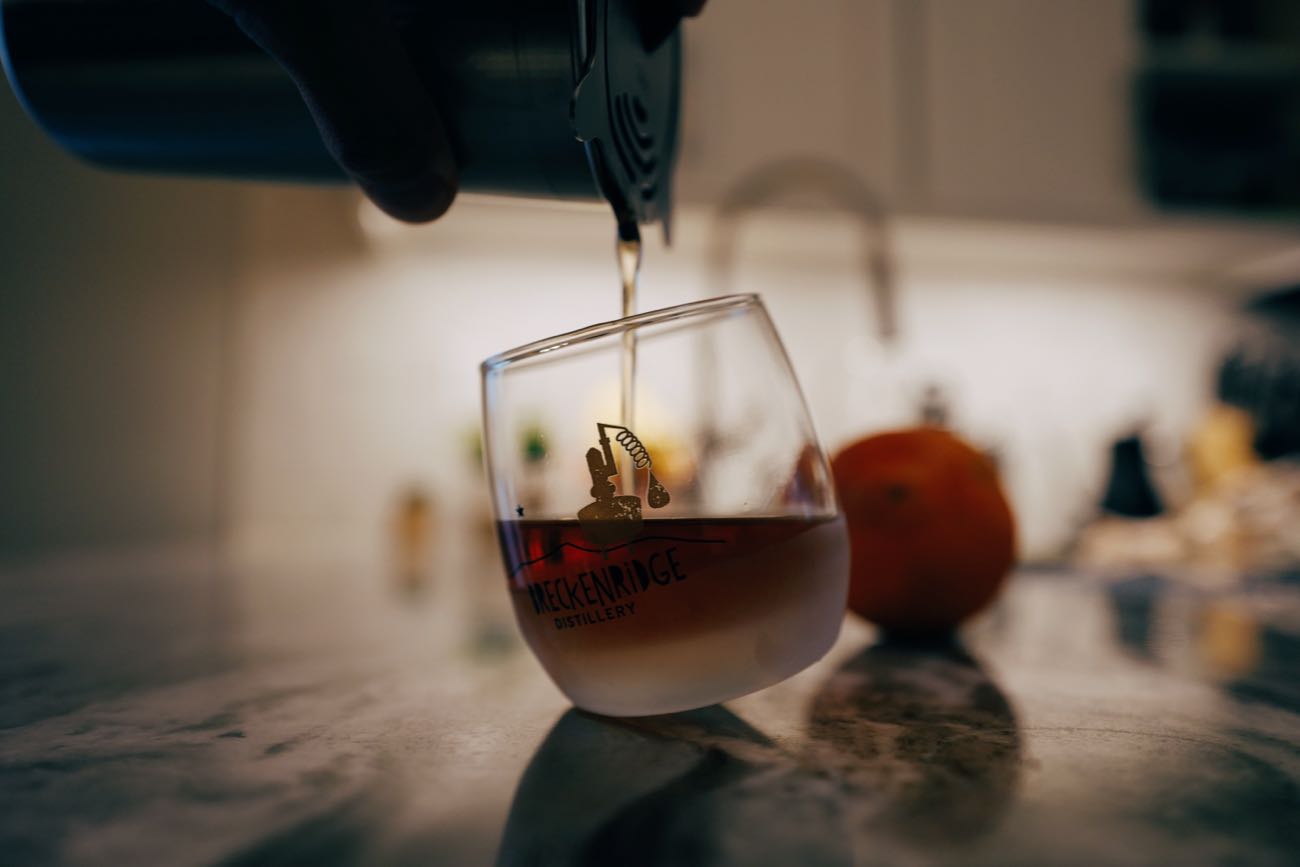 Scotch Old Fashioned. (Leica Q and VSCO.)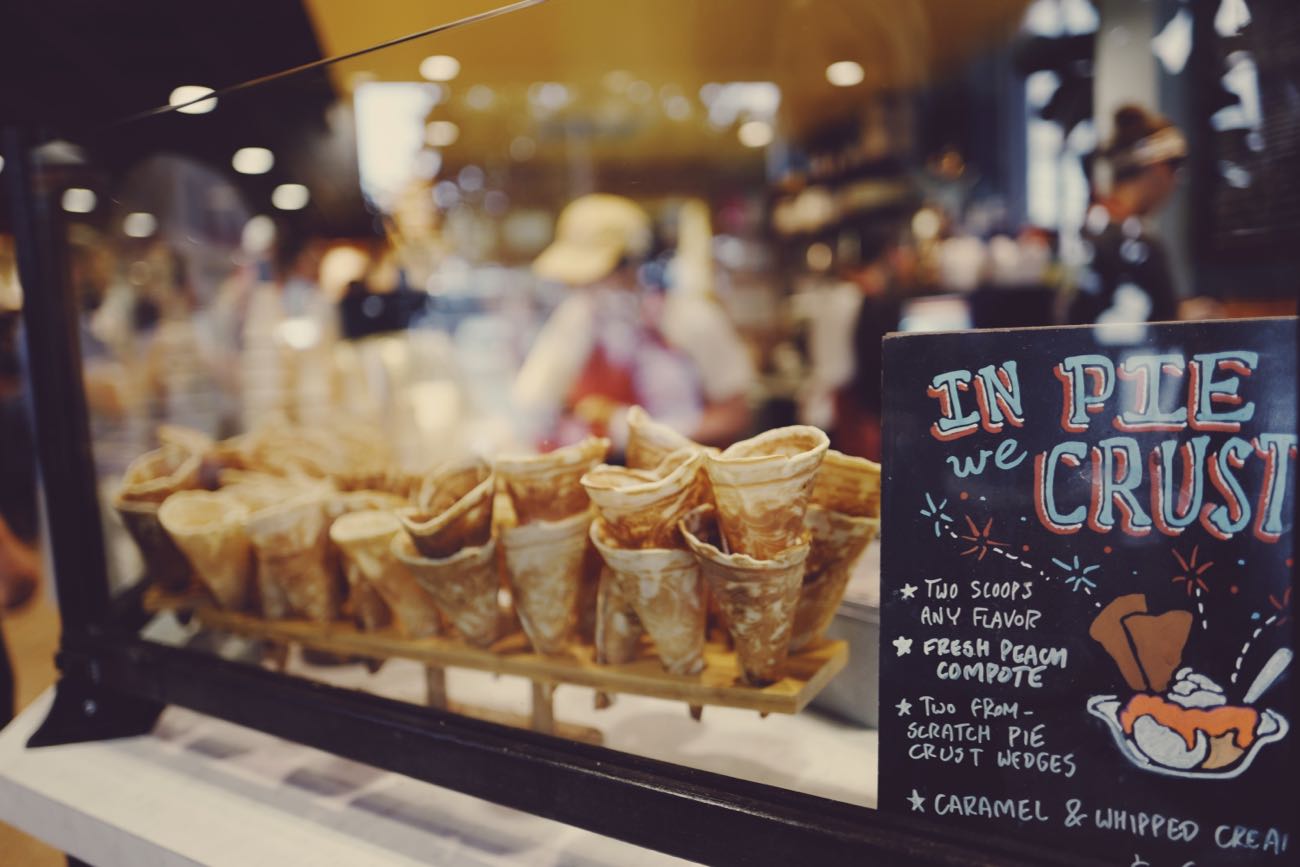 Betty Rae's Ice Cream. (Leica Q and VSCO.)
Simple, For the Win
And that's it. So, in a nut: I make the choice to take photos every day. I have an editing workflow that lets me save and edit as easily as I can, and I share the ones I think are good.
As Andrew Kim quipped in his review of the Leica Q, he personally doesn't like shooting RAW, as he wants to spend as little effort on post-processing as possible.
I do love the process of reviewing a day's worth of images, editing them, and fine-tuning them to look great, but I also don't want to spend hours of my day on post-processing. As soon as it becomes too time consuming, then it becomes a bottleneck. And then, slowly, I will stop shooting.
Thus, my simple (and, honestly, somewhat sloppy) photo editing workflow works for me because it's low friction and it keeps me shooting, editing, and sharing every day.
What about storage, backups, and organization?
I'm glad you asked. This may be a dorky and nerdy topic, but it's also very important.
Of all the elements to your photography workflow, backup is probably the single most important one. Because, without a backup of your photos, then you're at high risk of losing some of your most valuable memories.
All images that I load onto my iPad get uploaded to my iCloud Photo Library by default. I have the 2TB plan, and so far haven't even come close to touching that storage limit.
And, also by default, all the photos that get uploaded to my iCloud Photo Library get downloaded to my iMac. And then, from there, they are also automatically backed up to a local external HDD and also uploaded to my Backblaze account.
As a result, I have several backups of my photos: both local and cloud-based.
(For those curious what I do when an SD card gets full (which is about once per month for a 32GB card): I unload the whole card onto my iMac as one more layer of backup before formatting the card and putting it back into my camera. But I don't go back through all those images again.)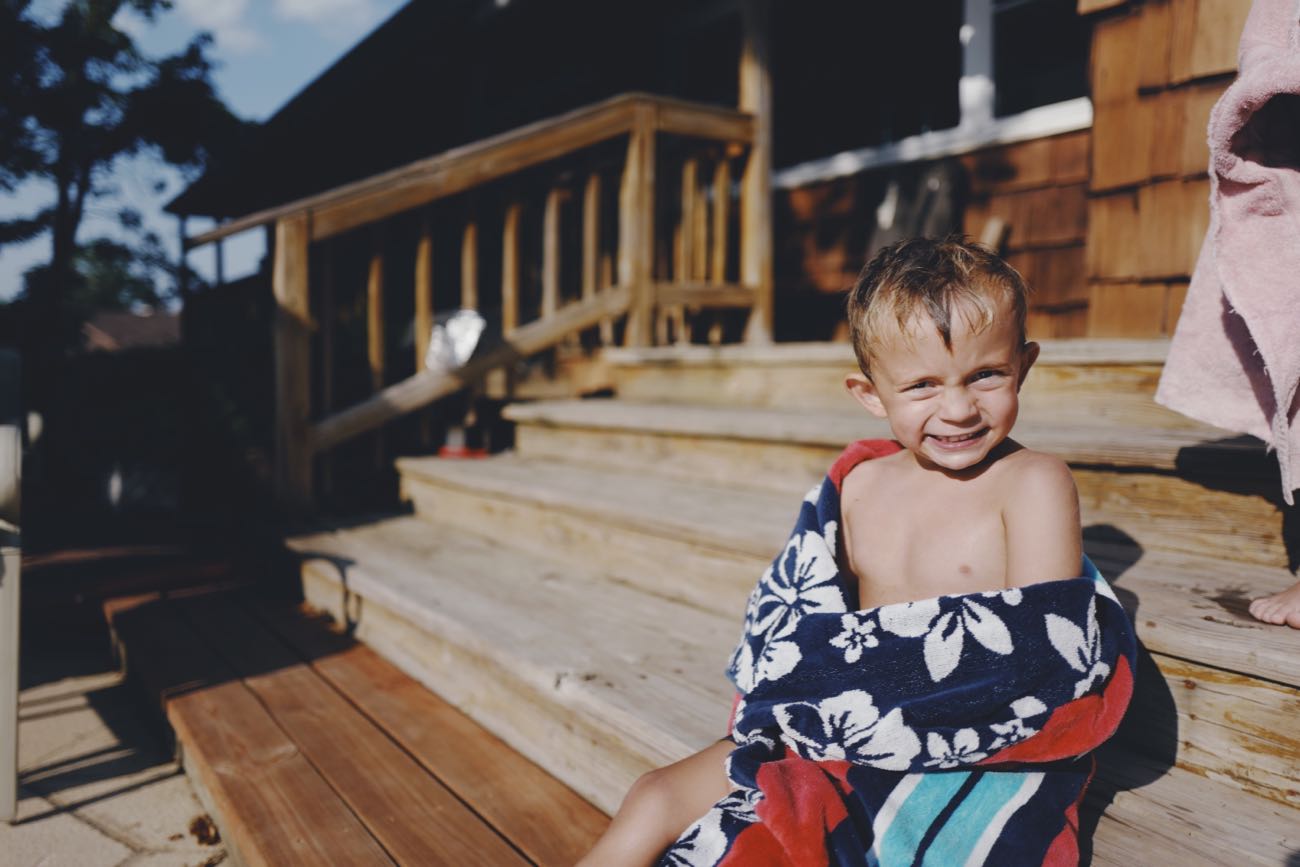 (Leica Q and VSCO.)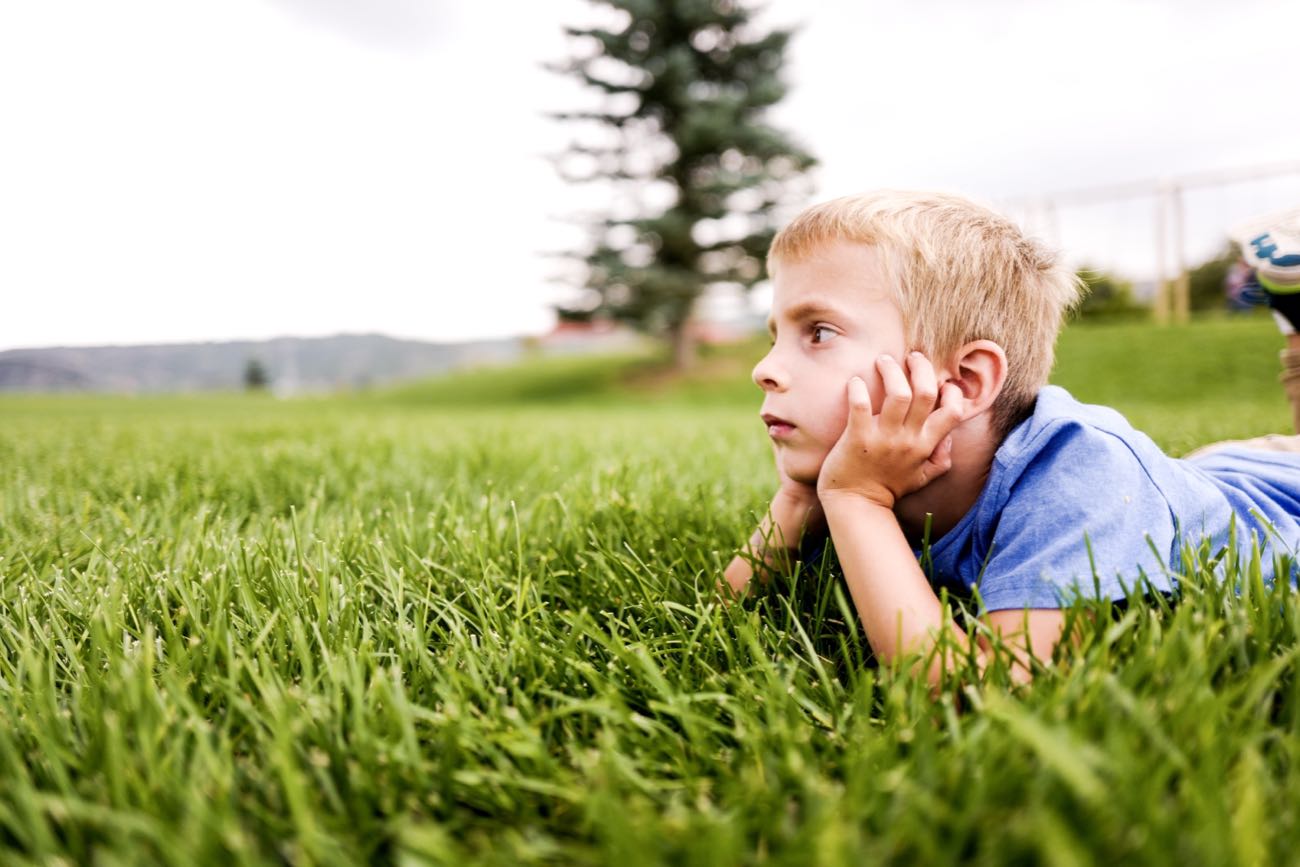 (Leica Q and Priime RAW.)
What about duplicates from VSCO?
If you've used VSCO app to edit photos, then you know that the way it works is by importing a copy of your photo from the iOS camera roll that you edit within the VSCO app, and when you are done with it you can save it back to the Camera Roll as a new image.
Which, in short, means that any images you edit with the VSCO app will end up being duplicates: an original, un-edited version and the edited version.
So, I delete the original after I've saved an edited version of an image. This way, there are no duplicates in my camera roll. If I were to ever want to change or re-edit an image, then I can always dive back into VSCO and edit the image that's inside my VSCO, but after all my years of taking and editing pictures, I don't think I have ever gone back to a photo to re-edit it. I'm always moving on to the next one.
Apps like Darkroom and Priime edit in place, which is awesome! It means you can edit an image and then save those edits to the original but in a non-destructive way (i.e. you can "undo" your edits and revert back to the original image).
I wish VSCO would implement edit-in-place modifications, and I also wish Darkroom had an iPad app. I also wish my neighbor's dog didn't bark so much… but we can't have it all, can we?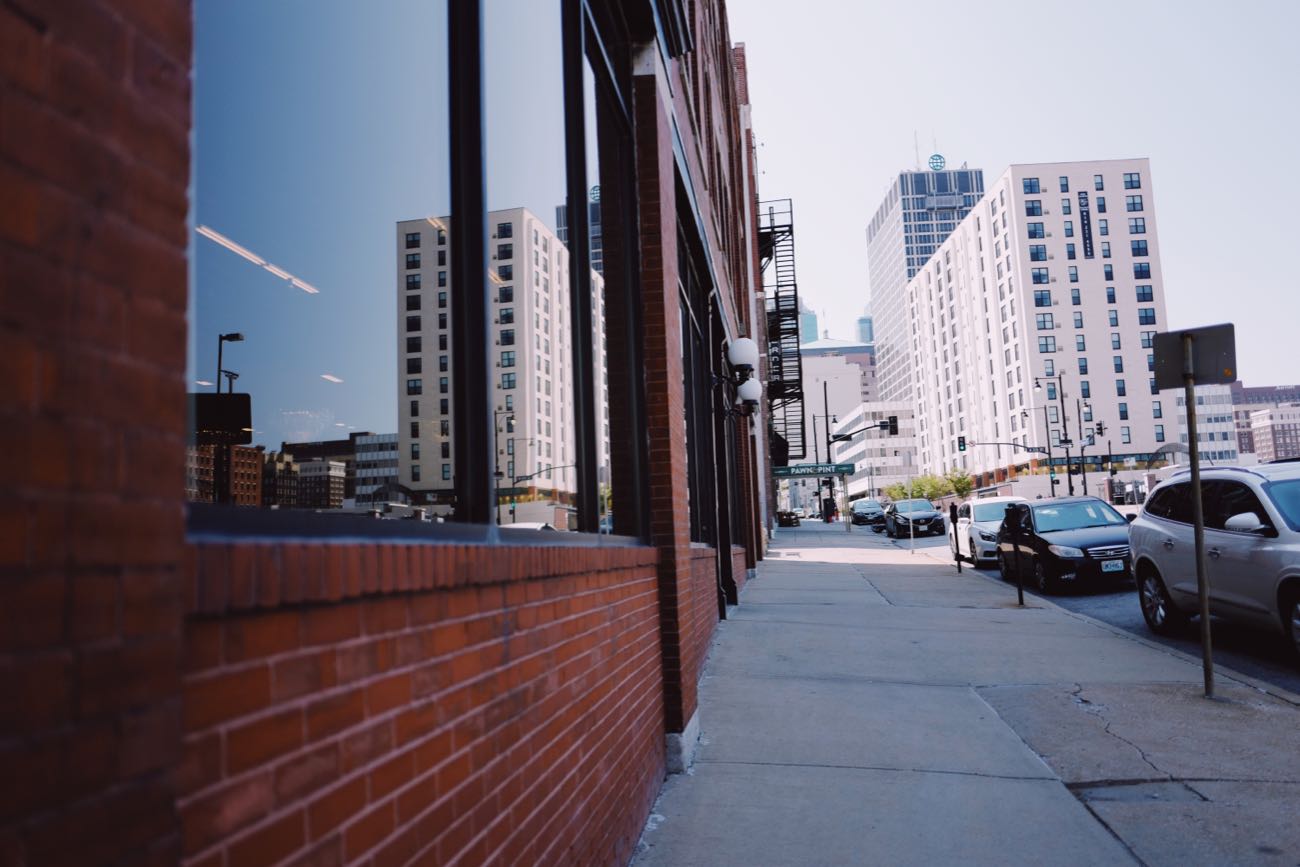 Downtown Kansas City. (Leica Q and VSCO.)
What about Lightroom?
Lightroom is an awesome app, and a bunch of my photography friends use it on iOS as well on MacOS. Lightroom on the Mac is what I used for years and years as my primary photo-editing tool.
But it got to the point for me where going into my office, sitting at my iMac, and working on a batch of photos was just not an enjoyable process.
Editing photos on my iPad is just way more delightful. I much prefer the small-batch approach of editing a few photos each day using my iPad rather than editing a whole bunch of them during the weekend.
I know that there are some really great things you can do with Lightroom on iOS beyond just editing — you can import and sync filters between each instance of the app, and you can sync your photo library, which is awesome.
So, yes, I would love to dive more into these awesome features of Lightroom CC to see if they work for me. I just haven't yet because, honestly, I'm too busy shooting and I'm also pretty happy with my current editing process.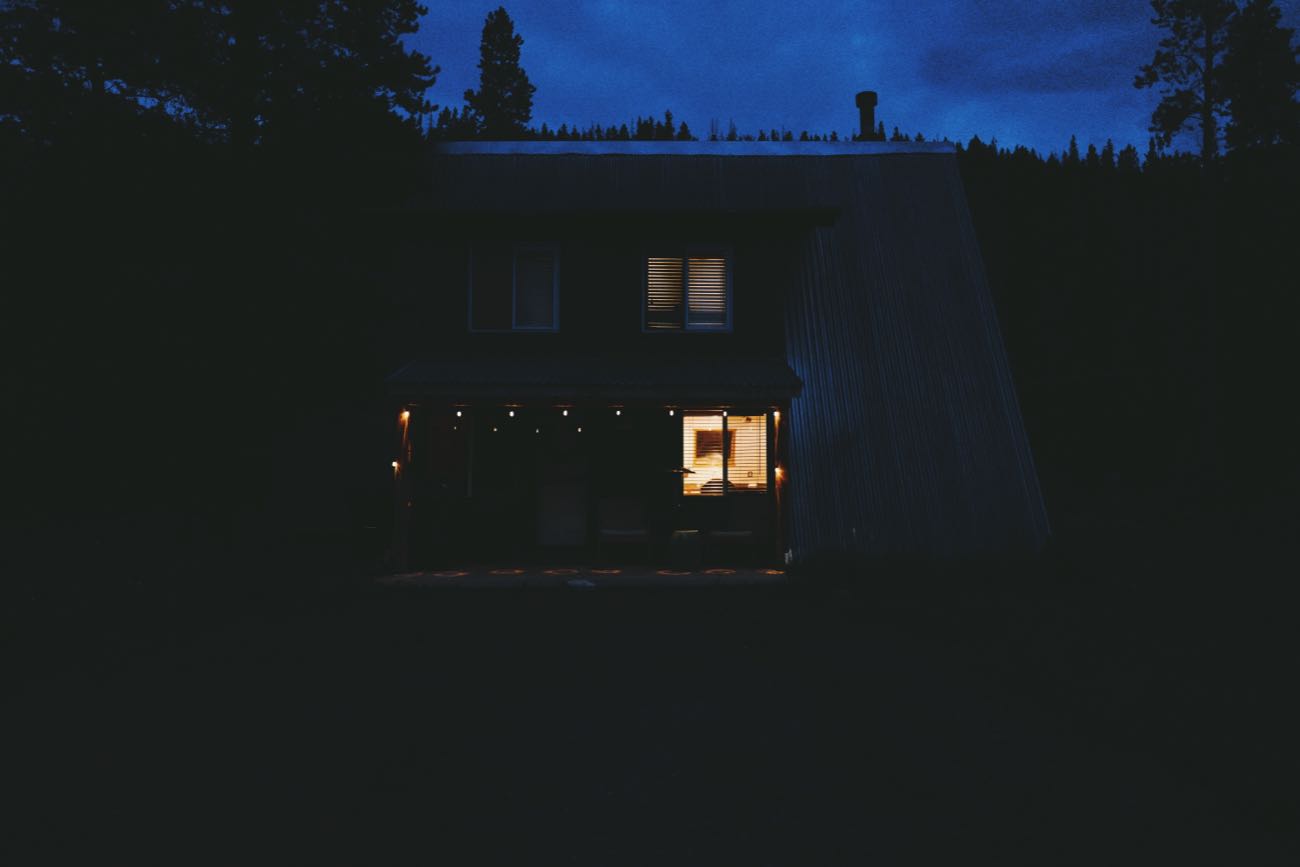 An Airbnb cabin rental near Breckenridge, Colorado. (Leica Q and VSCO.)
---
Speaking of photography, we are smack in the middle of developing (get it!?) a new course on this stuff, which is why it's all so top-of-mind for me right now.
If you enjoyed this little behind-the-scenes peek at my photo process, I think you'll really love our new course. Sign up below to join our new photography newsletter and to stay in the loop.
Get Our Best Photography Tips & Workflows
Transform your photos and edits from average to awesome with our in-depth, mobile photography course. It's jam-packed with training, ideas, and lessons that can literally transform your photography overnight.