Our All-New Course on Obsidian and Knowledge Management, Plus Some Awesome Links
August 6, 2021
Here are the things we published this week and last. You can also stay up-to-date by following us on Twitter and RSS.
Also, we have a weekly email newsletter that sums up all the new and cool things published to the site. If you like to stay up-to-date via email, then you should sign up here.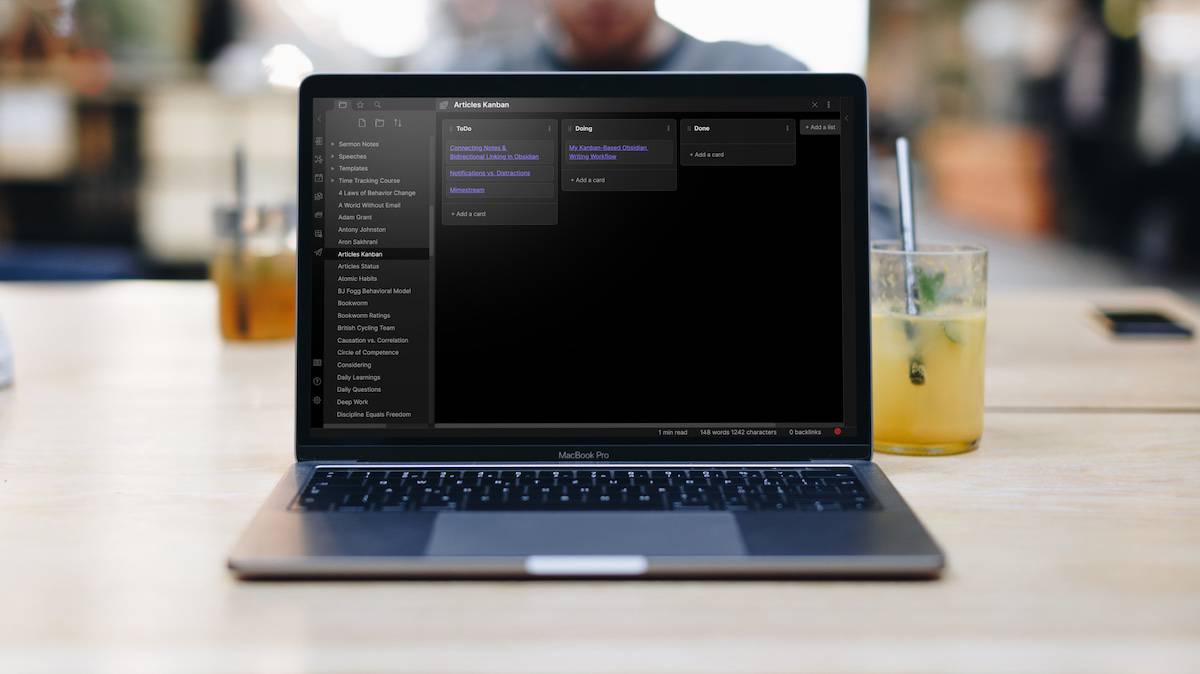 We opened up registration for the all-new Obsidian course this week.
This course is all-new, self-paced, and created for both beginners and pros alike.
We don't think you should be held back from the benefits of an app like this simply because you're not sure how to set it up or use it. We've put in the hard work so you don't have to.
What's Inside the Course?
To Obsidian and Beyond has 4 modules. Here's a quick overview of what they cover…
1: Managing and Organizing All Your Knowledge
2: How to set up Obsidian the Right Way (even if you are brand-new to this app)
3: Obsidian Masterclass
4: Advanced Workflows (i.e. Inspiration Heaven)
Bonus: The Vault
---
Shawn has been a long-time user of Ulysses. But this Monday, Mike is going to help Shawn migrate over to Obsidian.
Bring your popcorn and a drink of choice, and RSVP here to get the link to join in for the live stream.
---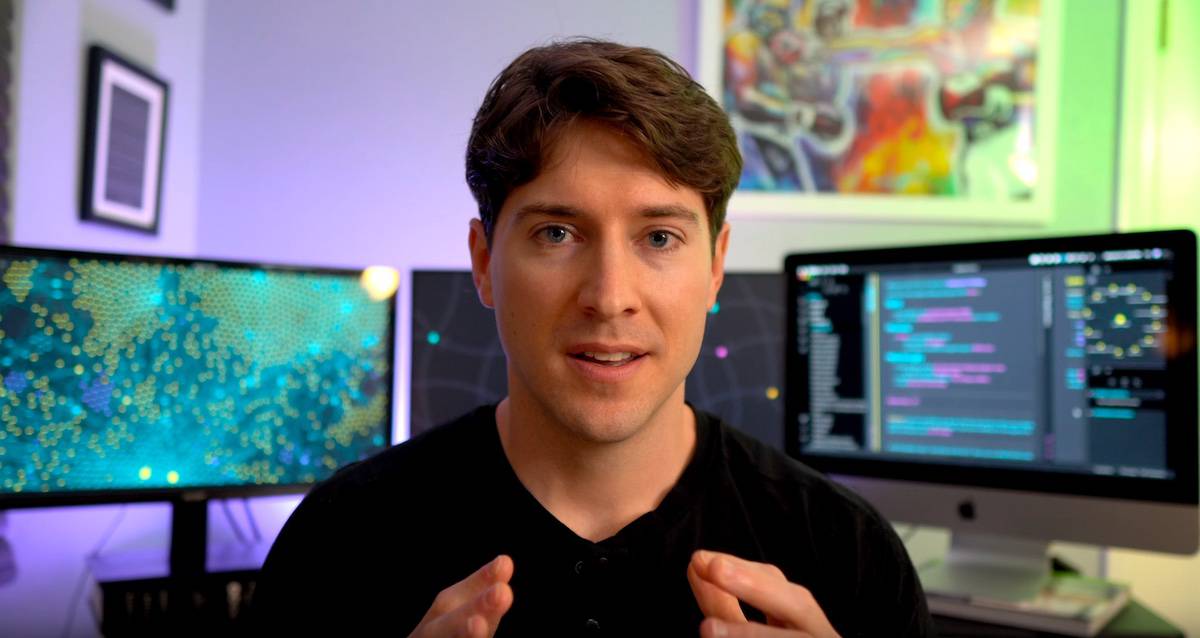 Nick Milo is the creator of the Linking Your Thinking YouTube Channel, where he makes a lot of helpful videos about using Obsidian as a thinking tool and Personal Knowledge Management in general. He also hosts a phenomenal community-driven workshop where he helps people craft their own custom PKM system.
I first discovered Nick when I went through the workshop myself, and it was the first time that Obsidian really clicked for me. His explanation of idea emergence in particular was a big help as I was trying to wrap my head around how I was going to use Obsidian.
Over the last several months as I've gotten to know Nick, I've continually been impressed with his perspective on idea development. I've learned a lot from him about knowledge management, and am thrilled that he agreed to share about his own mindful approach to technology use.
---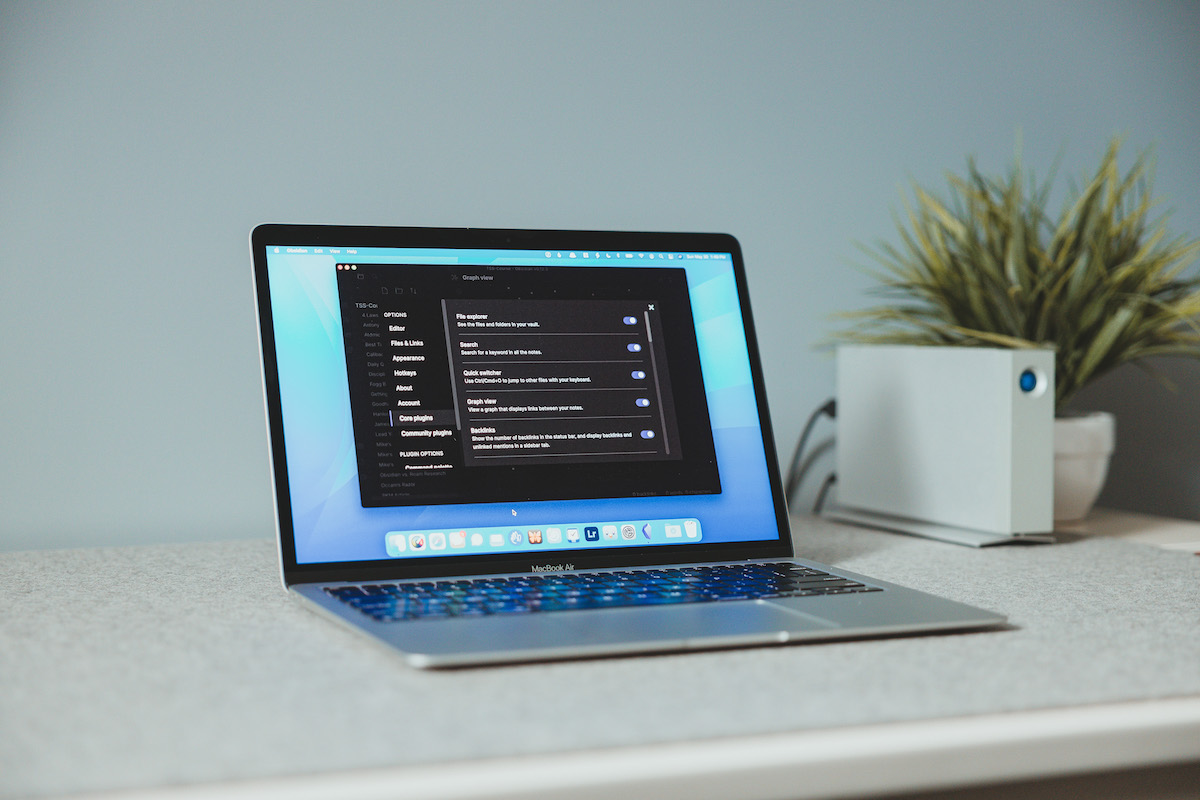 The all-new Obsidian course just launched on Tuesday.
And the response has been far beyond what we were expecting. In just the first 24 hours, as many folks signed up for the course as what we were anticipating for the entire first week. (I suppose we should begin to raise our expectations.)
A huge thanks to everyone who has joined the course and is helping spread the word. You are amazing and it's an honor to get to make things for you. And we already have a lot of new ideas for how to continue to improve and build upon the course over the next several months.
But first…
I can imagine you may be on the fence about Obsidian and about the new course.
There are a LOT of apps out there fore note taking, researching, writing, etc.
One of the big things that makes Obsidian unique in the space the way it helps you to easily connect your notes and ideas.
This ability to connect and interconnect your notes is what takes things a step beyond the "filing" method of organization. It's in the connecting that a lot of the magic really happens for you.
Now, there are a few other apps that also have connected notes, but there are some features to Obsidian that we believe make it the best of the bunch.
Here's a great Twitter thread from Nick Milo where he lists out 8 of Obsidians superpowers as a PKM app, which include speed, simplicity, and customizability.
David Sparks and Stephen Hackett recently recorded an episode of Mac Power Users where they talked through an Obsidian deep dive.
And, of course, we have several video tutorials and articles that we've posted to the site recently.
Okay! With that said, here are some of the questions we've been getting about the course, etc.
---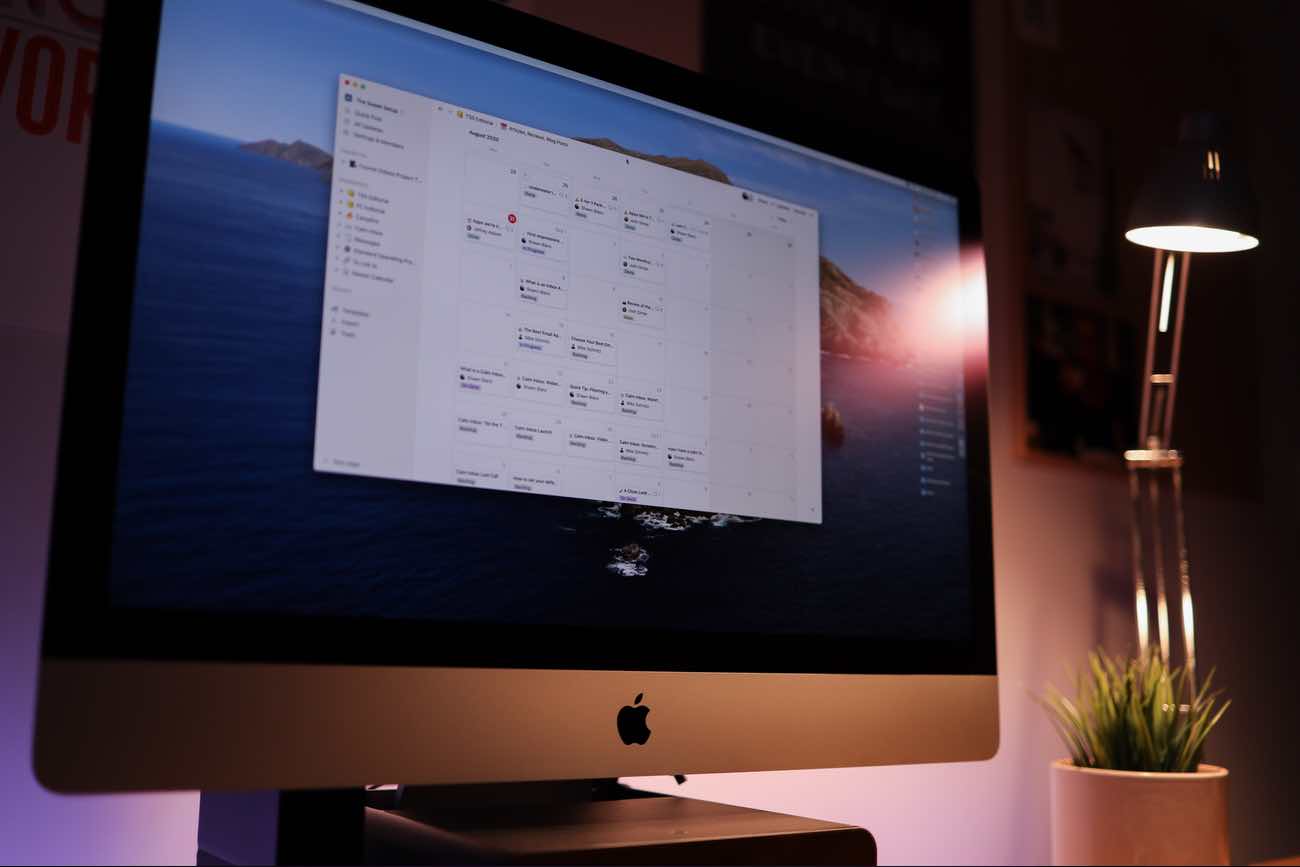 Notion can be a pain in the butt, and it can be the greatest thing ever.
In a few days (August 3) we are launching our brand-new Obsidian course. And it's a whopper. As we get down to the wire, it's all hands on deck.
We use Notion for managing all this stuff. (Yes, we are using one PKM app to build a course about another PKM app. And I'm blogging about it. It's meta for days!)
For the nerds like me who enjoy going behind the scenes, I thought it'd be fun to share some of our custom Notion templates and how we are using them to build and ship this new course.
Interesting Links From Our Friends and Around the Web »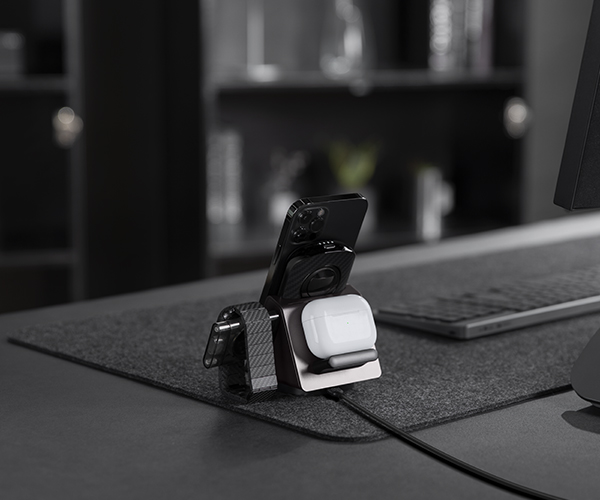 Introducing MagEZ Slider, a wireless charging dock and sliding magnetic power bank that powers the iPhone 12 series, AirPods 2, AirPods Pro, and Apple Watch.
MagEZ Slider simultaneously charges the power bank and magnetically attached iPhone 12, so they're always ready to go. Together they slide smoothly out of the dock for hands-free, cable-less charging. Both lightweight (4.7oz/133g) and compact, the power bank is ergonomically designed to fit comfortably in the hand with juice to power your iPhone 12 for the rest of the day.
The modular, rotating dock keeps desks tidy, reduces cable mess, and offers 360-degree access to all your daily pocket-sized Apple devices. The magnetic earbuds stand can be adjusted to fit any size of AirPods.
MagEZ Slider will be launching soon on Kickstarter. Sign up now to access the Super Early Bird deal and save 61%.
---
Our thanks to PITAKA for sponsoring the site this week.