To Obsidian and Beyond (All-New TSS Course)
August 3, 2021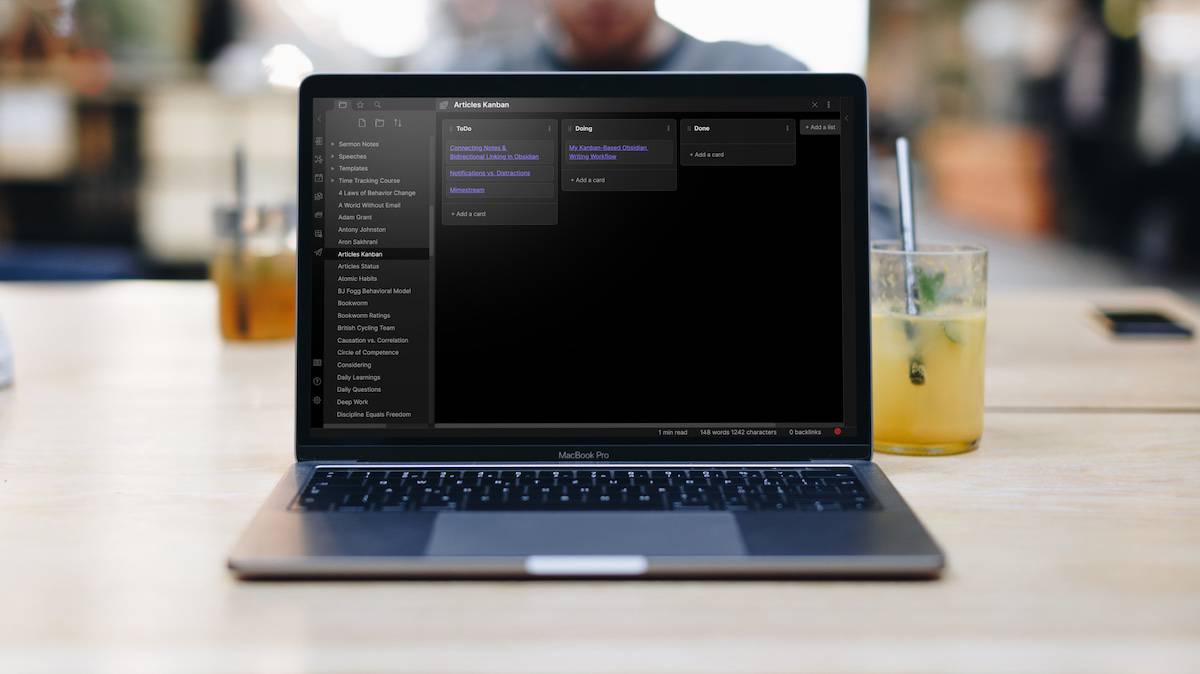 🚀 Today's the big day! 🚀
We just opened up registration for the all-new Obsidian course.
This course is all-new. Self-Paced. And created for both beginners and pros alike.
We don't think you should be held back from the benefits of an app like this simply because you're not sure how to set it up or use it. We've put in the hard work, so you don't have to.
What's Inside the Course?
To Obsidian and Beyond has 4 modules. Here's a quick overview of what they cover…
1: Managing and Organizing All Your Knowledge
10 Videos
In the first module you'll discover how to take all the information you encounter — the things you read, the conversations you have, the ideas that come to you, the insights that strike from time to time, and more — and then organize it in a way that helps you get the most out of it.
This goes beyond the typical "file" or "pile" approach to organization. And it shows you why being able to actually connect and link your ideas is far more powerful.
(Honestly, you already have a way that you manage all your knowledge, You just may not realize it… which means it could be better.)
2: How to set up Obsidian the Right Way (even if you are brand-new to this app)
15 Videos
When you are first setting up Obsidian, you may notice that there are a lot of options. Where to save your vault, how to sync to your other devices, which plugins to install, how to change the theme and the look, etc… It can be a bit overwhelming to say the least. The last thing you want is to get stuck in "analysis paralysis" when you are first getting started.
3: Obsidian Masterclass
11 Videos
Time to really make Obsidian dance. As an Obsidian user, there are a vast amount of plugins, settings, and other ways to tinker. We will show you a bunch of different ways you can push Obsidian to the edge for your ideal setup. Discover the additional features and tweaks that will save you time, create better insights, and just bring more joy to your Obsidian setup.
A few of the Masterclass lessons include things like how to sync your Readwise highlights, how to toss and append text into Obsidian from the Drafts app, using Git, and even how to turn Obsidian into the Ultimate Writing app. Plus much more.
4: Advanced Workflows (i.e. Inspiration Heaven)
8 Videos
How to use Obsidian for book notes
Keeping meeting notes (with templates)
Setting up a Kanban Board writing workflow
Create a journaling workflow that connects your thoughts
Set up daily questions and make them easy and organized
Task management for improved note-taking productivity
Creating presentations with Obsidian
Project management inside Obsidian
Bonus: The Vault
Zero to Obsidian workshop ($79 value)
In-House Library of Obsidian Templates ($49 value)
. . . . . . . .
In short, nobody else is offering this level of training with Obsidian.