Elements of a Sweet Setup Part 3: Lighting and Desk Accessories
August 9, 2022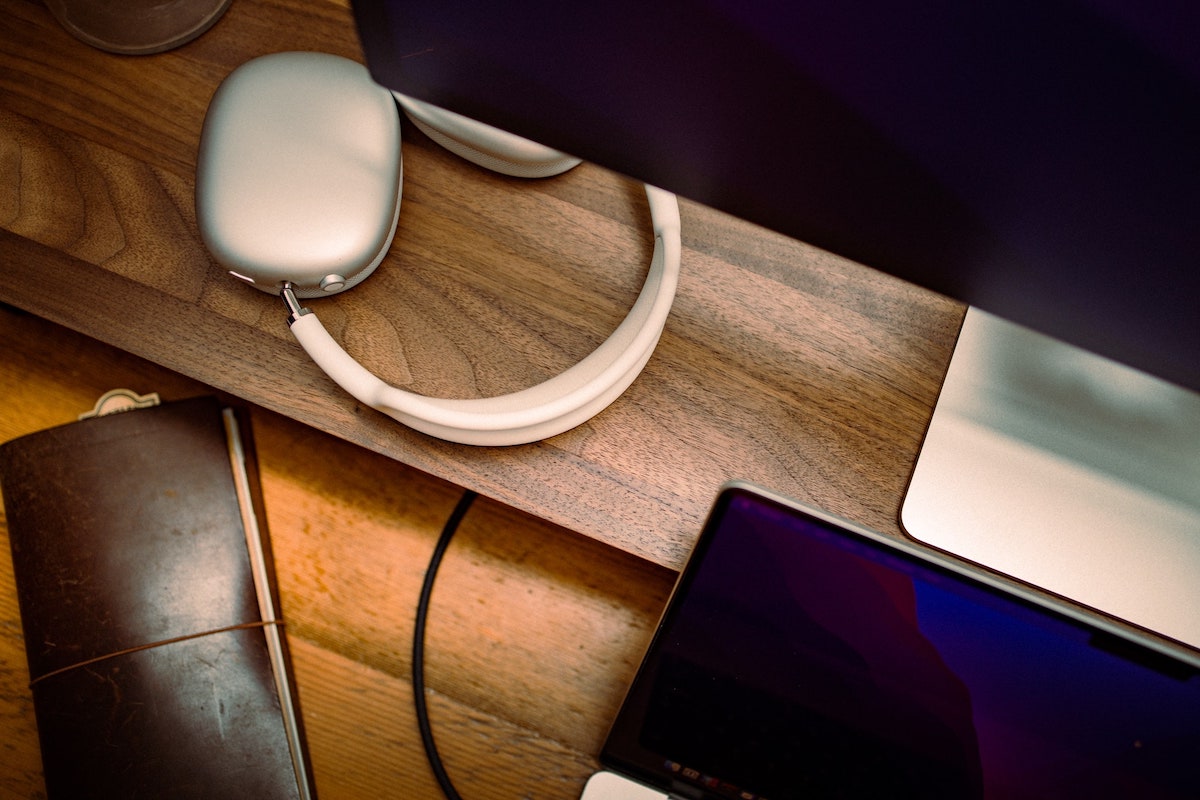 This is perhaps the most exciting section when building out your setup. Where desks, chairs, and computers are the backbone of many workspaces these days, desk accessories and other elements are key to bringing out your personality and inspiration. You can really venture down the rabbit hole here.
Lighting
Don't take lighting for granted when building out your sweet setup. All the most inspirational desktop setups we've seen have a great combination of natural and artificial lighting. You're sure to strain your eyes without any artificial light at night and you're sure to feel an inspirational boost if you have plenty of natural light during the day.
Sometimes it's not so easy though. Sometimes your workspace is relegated to a basement corner or, worse, the inside of a corporate work environment that has no windows at all. For those times, here are a few options to light up your workspace and take some strain off your eyes.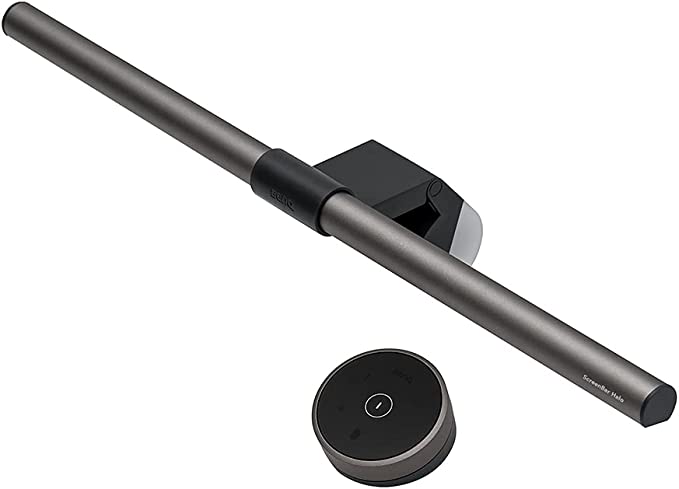 BenQ's Screenbar is perfect for lighting downwards from the top of your display. It's also ideal for top-down desk lighting and long night work sessions (if you have those). The light connects via USB to your computer and is controlled by a neat circular remote. For $180, it's not the cheapest light ever, but it's a very utilitarian option.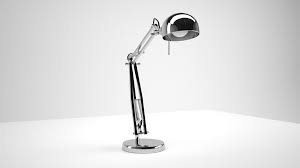 At $30, you'll be hard pressed to find a higher value desk lamp. This nickel plated lamp is simple, budget-friendly, and sure to add some character and personality to your desk.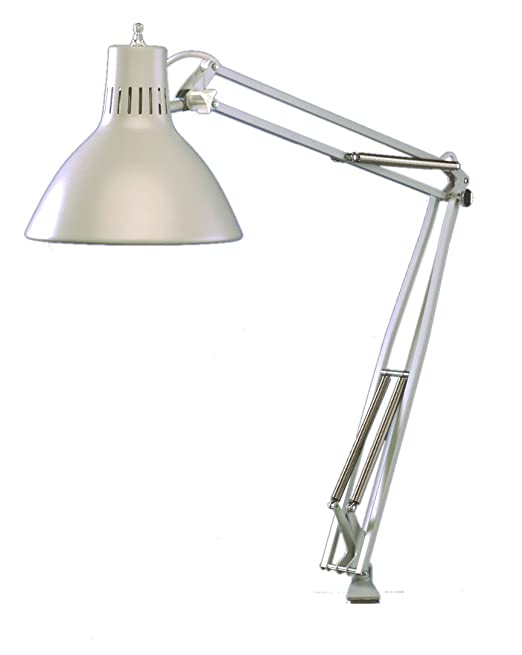 The Luxo LS looks a lot like the Forså, but has a variety of features that push its price up to the $170-$200 range. This particular model can be clamped to the edge of your desk if you want to save every inch of desk space possible.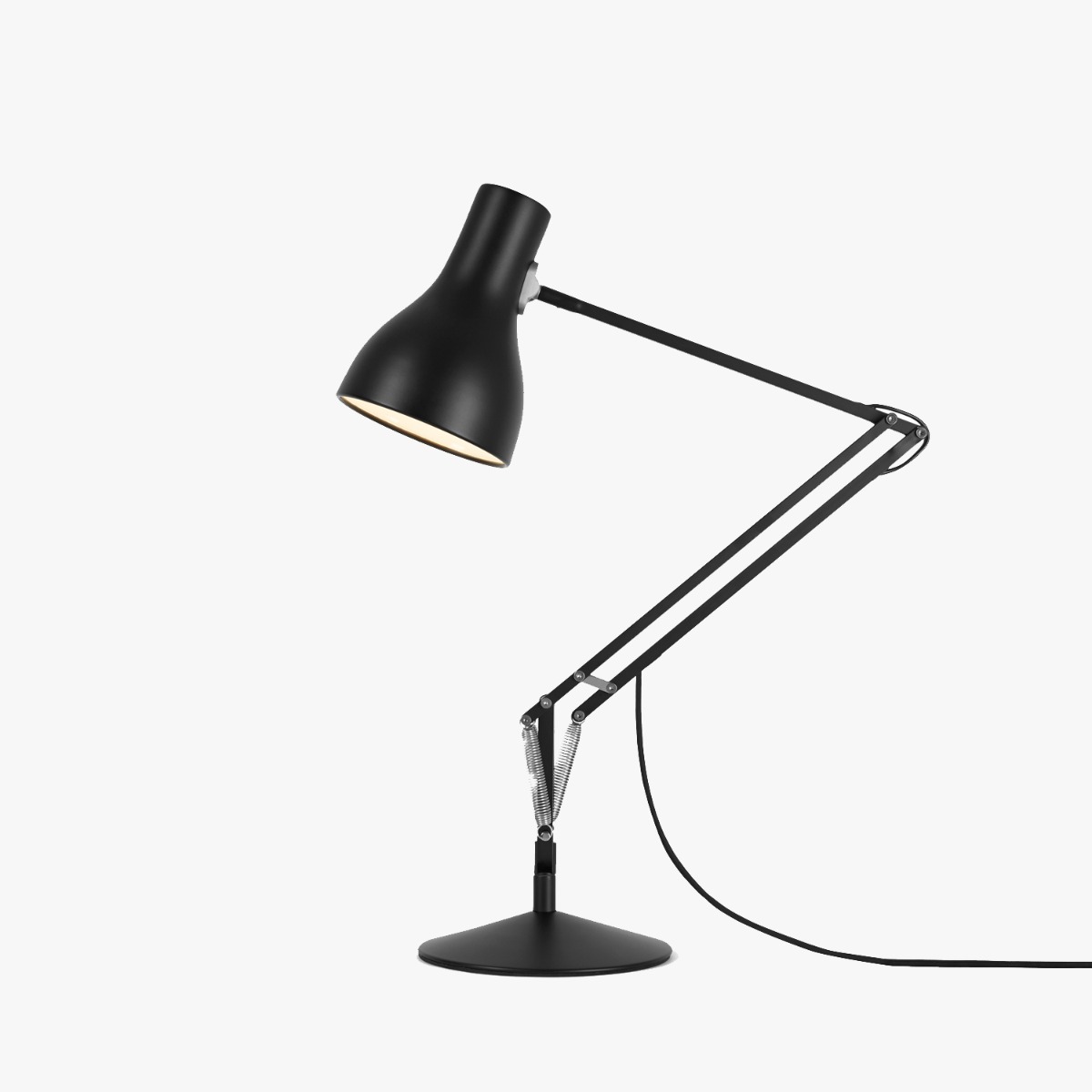 This is the Rolls Royce of desk lamps and ranks up there with design icons like the Eames Lounge Chair and the Vitsoe Shelving System. Anglepoise makes the sleekest, highest quality desk lamps you can find, and they'll almost surely become a talking point for anyone with an eye for design. If you want to step up further, the original 1227 Brass Desk Lamp is what desk lamp dreams are made of.
Desk Accessories
There are literally thousands of desk accessories out there for making your workspace your own. Not only is there an endless stream of new, beautiful, utilitarian desk accessories for you to dream about, there are also endless use cases for even one simple accessory. Some accessories are ornamental — set and forget, because it simply looks beautiful — while other accessories are fundamental to your productive day.
Before going too far, I recommend viewing the Ugmonk workspace page for some of the most beautiful desk accessories you'll find on the internet today. Ugmonk sells everything from pens, to mouse pads, to entire analog productivity systems some users swear by. At the very least, start on Ugmonk and report back here when you're done.
We've broken down some of our favorite desk accessories below into various categories. It's likely we've missed entire categories here, but this should get you started.
Docks
You can very easily use your external display as a "dock" of sorts, but you may need a wider variety of I/O than just the three USB-C ports on the back of a Studio Display. For those times, a USB-C or Thunderbolt dock will nicely clean up your desk and provide the needed I/O.
Plugable has a bunch of great dock options. This option is Thunderbolt 3-ready, charges laptops up to 100W max power, and has 14 I/O options, including USB-A, gigabit ethernet, SD and micro SD, and 5 USB 3.0 ports. All for $370 or cheaper, if you can find it.
CalDigit TS3 Plus or TS4 Thunderbolt Docks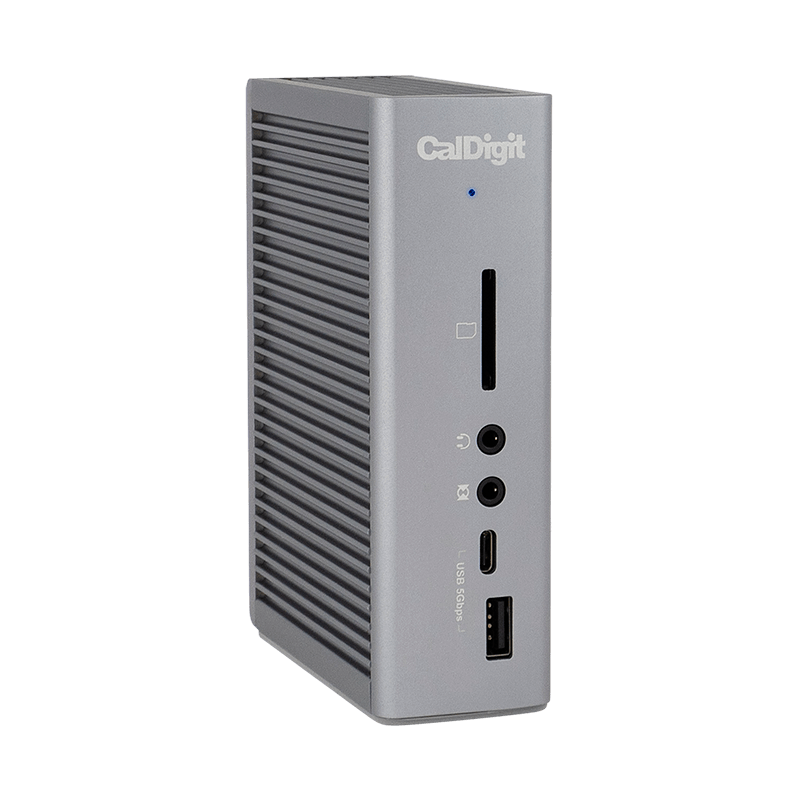 CalDigit's Thunderbolt docks generally have the best reviews out there, and their TS4 Thunderbolt Dock was one of the first Thunderbolt 4 docks available for the latest and most powerful computers out there. The CalDigit TS4 has 8K display support out of the box and 18 different ports, making it the ultimate docking solution for power users. Stock has been tight on the TS4 for a long time, so good luck finding it.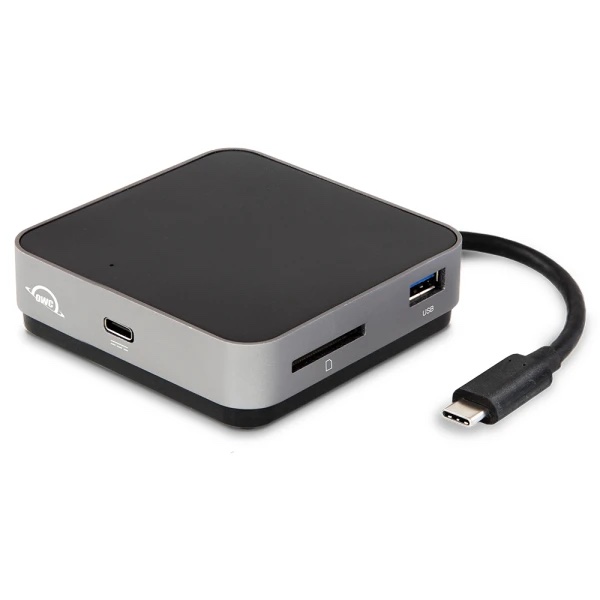 If you need something smaller for on-the-go I/O, the OWC USB-C Travel Dock has a 100W charging passthrough port and 5 additional ports for USB and SD card peripherals. This option is also one of the more affordable options here, ringing up at only $55.
Display Stands
Depending on how tall you are or how your desk and chair coordinate together, you may find yourself needing to increase the height of your external display or laptop. The most ergonomic height for your external display is for the top of the display to be even with the height of your eyes, give or take. By putting a display stand into your workspace, you also unlock some additional desk space underneath that display. In all, we think a display stand is an easy recommendation for any good workspace.
You can make your own, or you can take a look at some of the options below for elevating your external display or laptop display.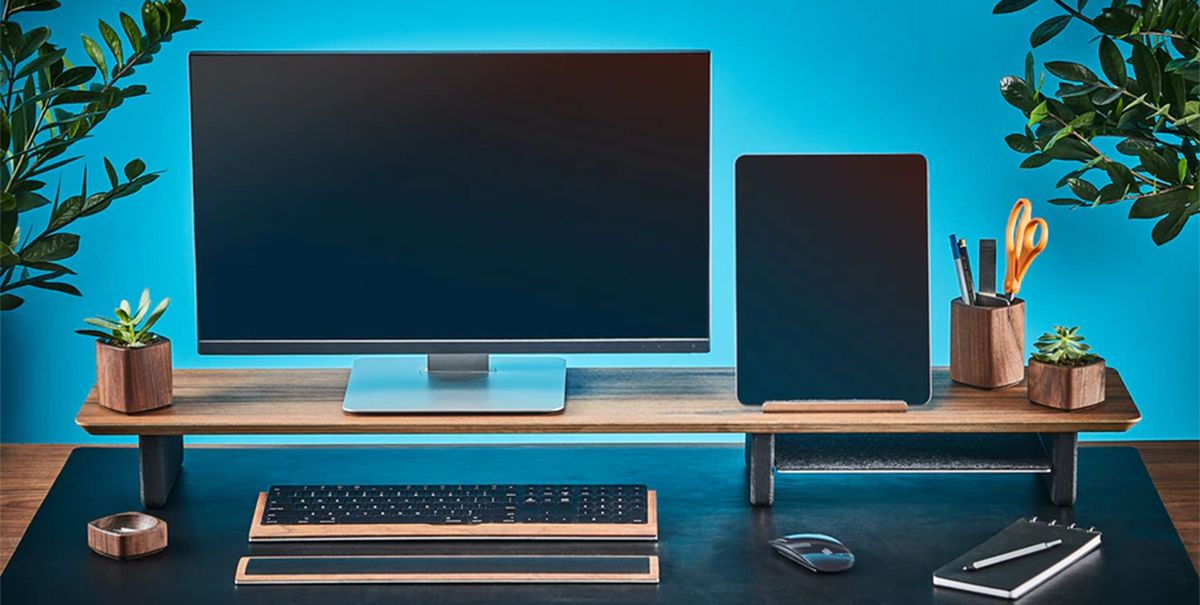 If you look through r/macsetups, you'll find more Grovemade Desk Stands than any other desk stand out there. The stand looks amazing, comes in a variety of wood options now (with true walnut being our favorite thus far), and a standard height that unlocks some much-loved desk space below your display. We have a larger review of the latest Grovemade Desk Stand, but needless to say, this is one of the most popular options out there for getting your display up and off your desk.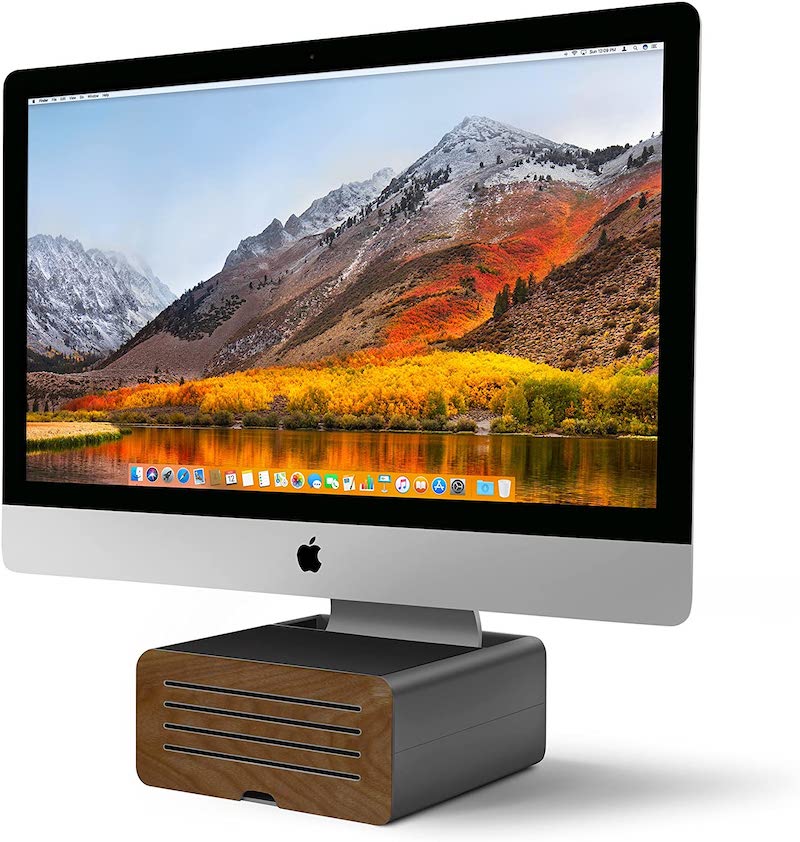 The HiRise Pro from Twelve South lifts your display up to a more ergonomic height and provides some storage underneath the display. Where it differs from the Grovemade stand is in its size — it's much smaller than the Grovemade and will fit a greater number of desks. Our own Shawn Blanc uses and loves his HiRise Pro for getting his Studio Display off his desk.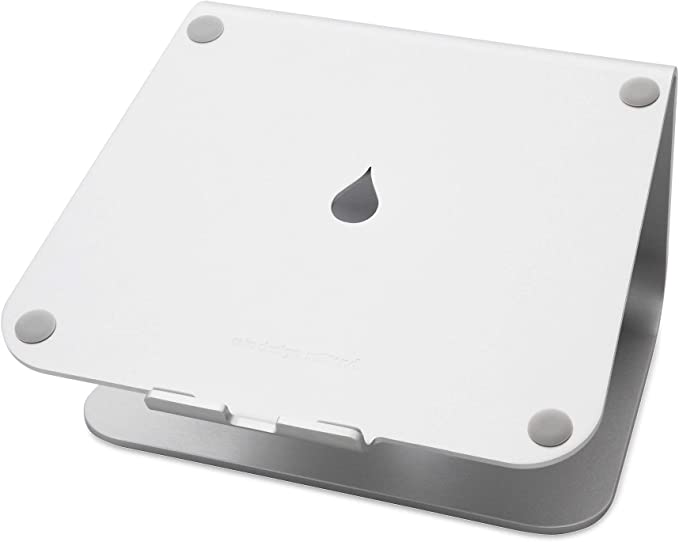 This is the classic of classic laptop stands. The Rain Design mStand is simple, fits a wide variety of laptop bodies, has a good price, and looks sleek to match the rest of your growing workspace setup. At $70, you're right in the average price for a good quality laptop stand.
Monitor Arms
To unlock even more space below your display and to position your display at the most ergonomic position for you, consider using a monitor arm. Monitor arms have a level of flexibility a standard display stand doesn't, though it comes with more work. You'll need to fasten the monitor arm to your desk somehow. You'll also need to ensure your display can handle a VESA mount. And you'll want to pay extra close attention to cable management, especially if you have a sit/stand desk that requires some slack in the cables if you move up and down.
Below are a few monitor arms for a few different use cases.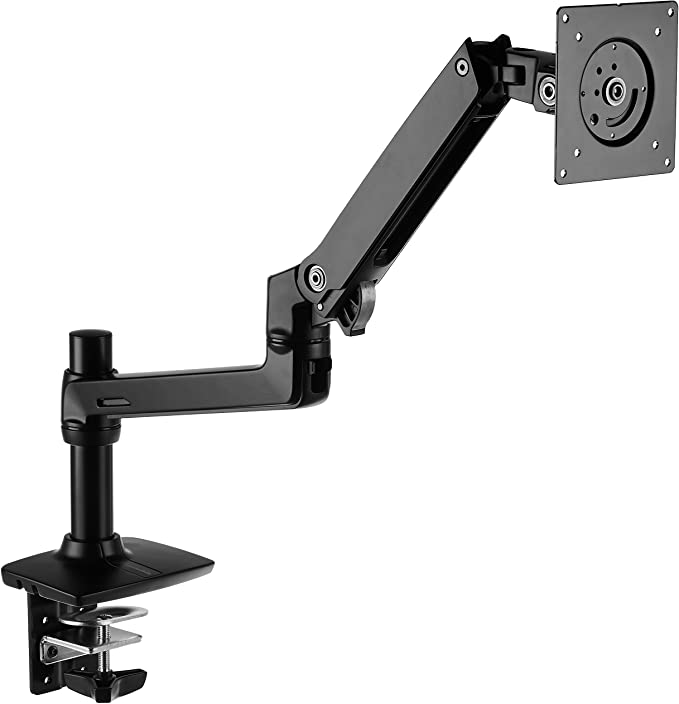 On the cheapest end of the spectrum is none other than an Amazon Basics product. Here though, the Single Monitor Stand is widely regarded as being a great value product for improving your display's ergonomics on your desk. At $125, this single arm can hold displays up to 25 lbs. and 32-inches or less.
If you have multiple monitors you want to mount and get off your desk, Mount-It! has a range of options for dual and even triple monitor setups. These aren't overly expensive options either, so be sure to read through the specifications on the one that catches your eye to make sure it'll properly support your display(s).
Mats and Mousepads
Not all mice work well on all surfaces, so you may find you want to consider a desk mat of sorts. Desk mats also do a nice job of context-switching — if you can slide your current desk mat off to the side or under your display stand, you can quickly swap in a notebook and pen for those analog moments in your day.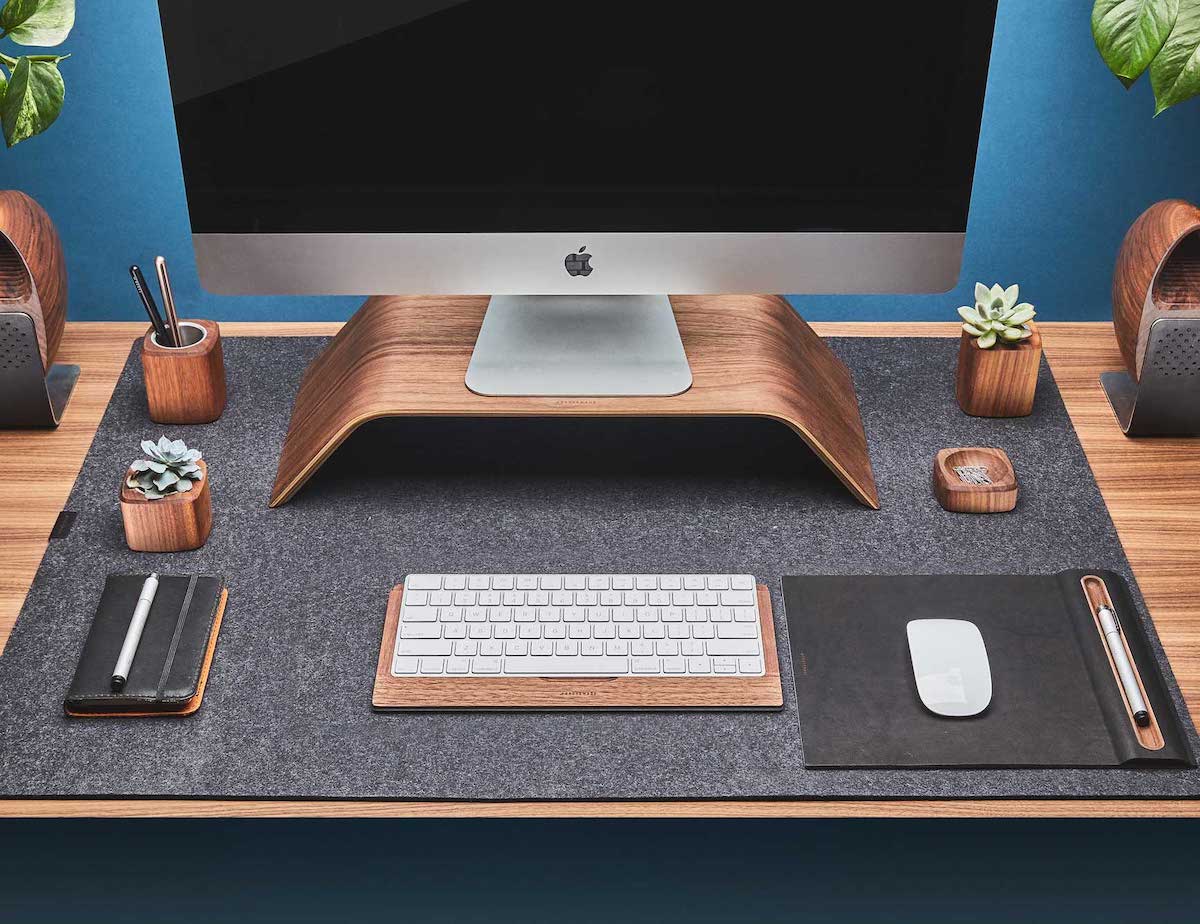 If you have the Grovemade Desk Stand already, the desk pads are awesome options for context-switching. The desk pads — specifically the smaller options — are cut specifically for the desk stand, allowing you to quickly slide your keyboard and mouse below the Desk Stand to whip in a notebook and pen. These are awesome accessories alongside the Grovemade Desk Stand.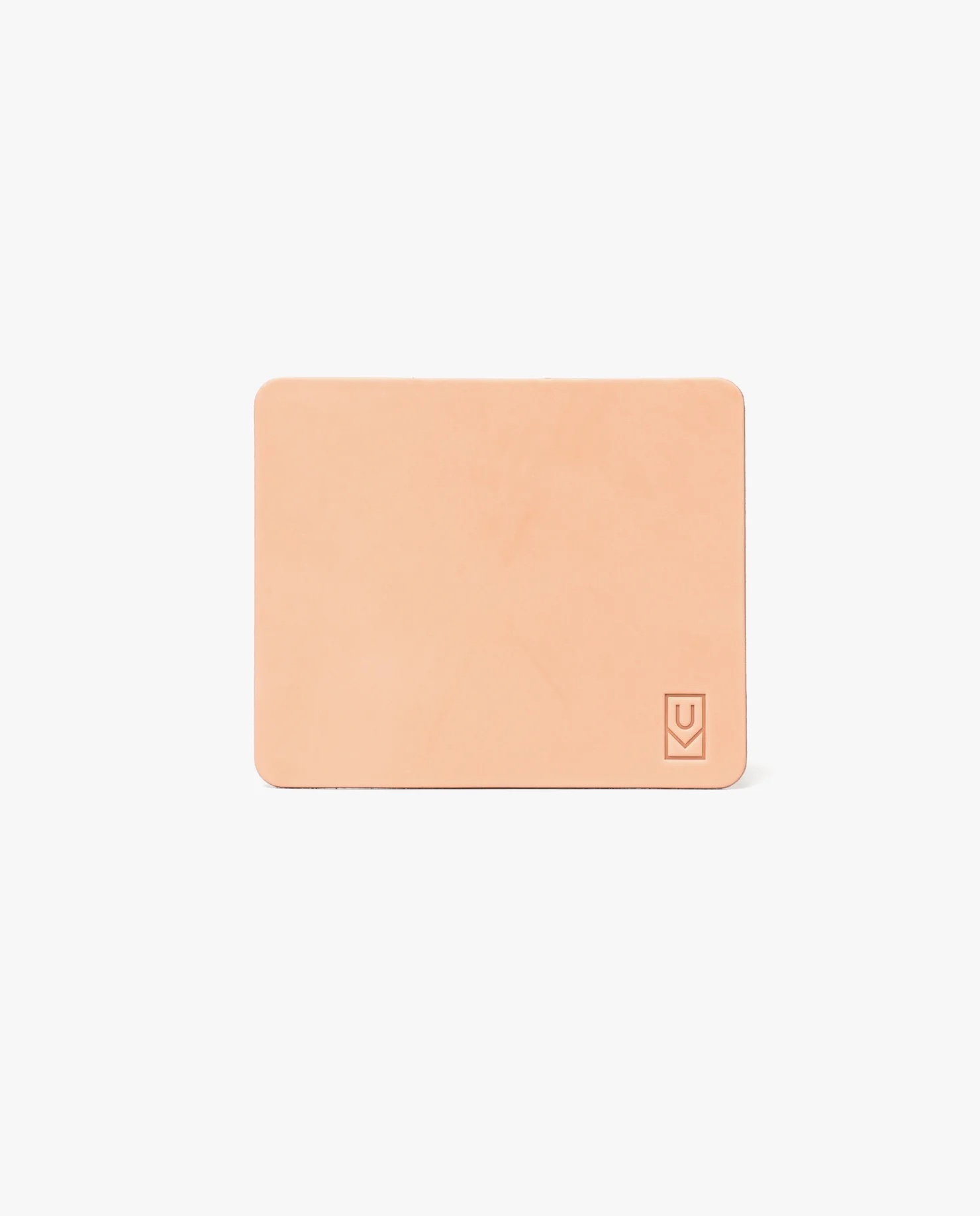 I have long drooled over Ugmonk's leather mouse pads. They have the highest leather quality you can find on the internet. After a lengthy period of time, these leather mousepads tend to look better than they do on day one.
The ULX store has a few stylish desk mat options that are a little more affordable than some of the other producers out there. This desk mat comes in at $80 and has a simple and sleek style to boot.
Pens and Notebooks
No desk setup is complete without at least a few analog tools. From the memory benefits of handwriting through to the relaxed canvas of a notebook, you're sure to see productivity and creativity boosts with a good old pen and notebook.
We are quite picky about our pens and notebooks around here, so forgive me for providing more than a few great options.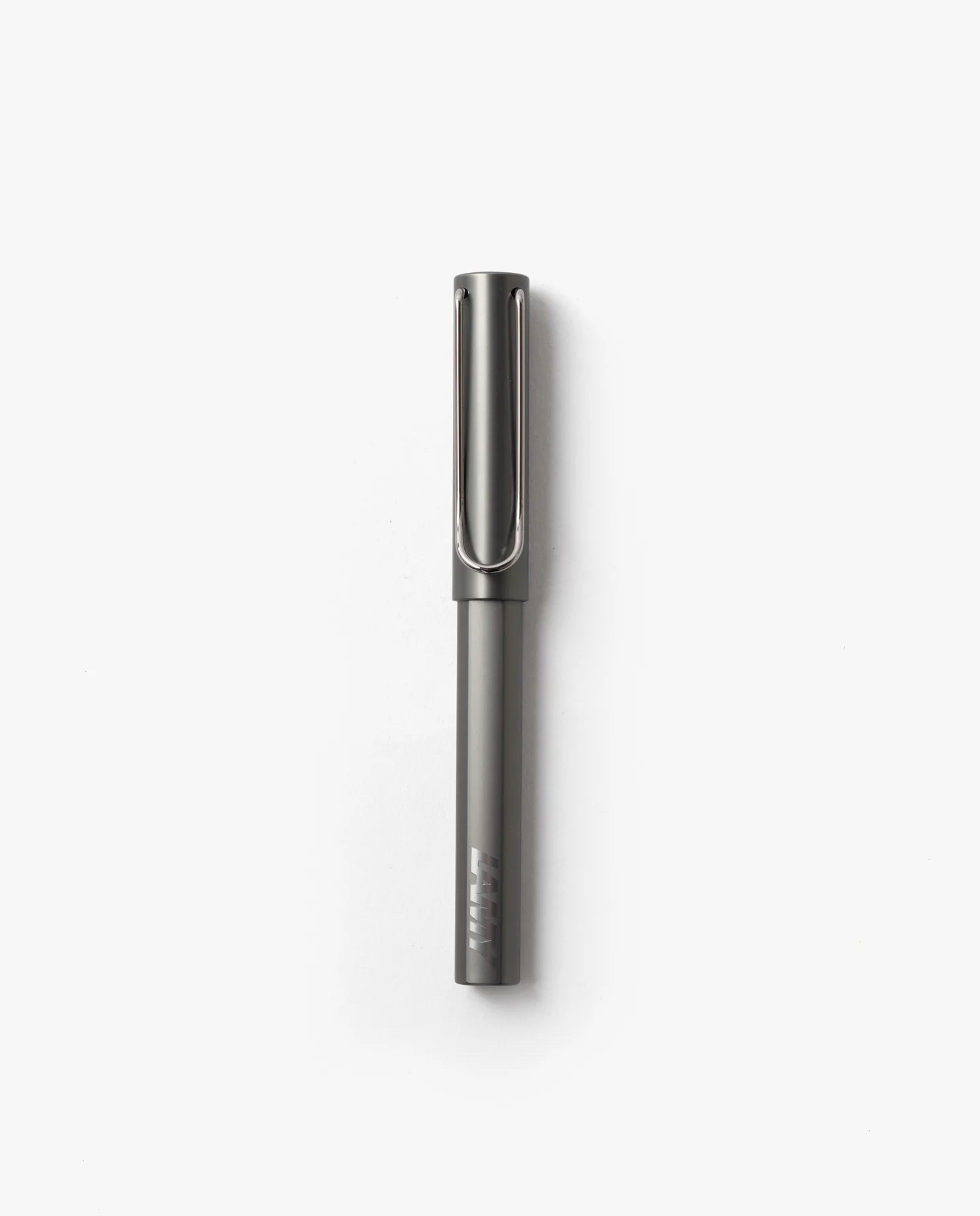 I've linked to the Ugmonk store more than a few times already and the LAMY Lx Rollerball is another one of those beautiful tools I've discovered thanks to Ugmonk. The Lx Rollerball has that classic Lamy Safari look, but has a little more durable pen body with a classic rollerball feel.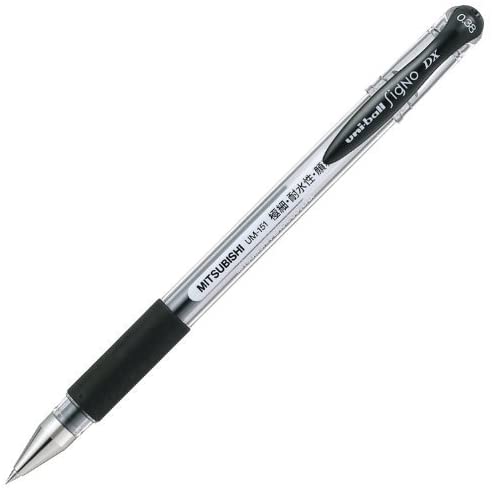 A favorite of our editor-in-chief Shawn Blanc, the Uniball Signo DX 0.38mm has a very fine tip and a wonderful price tag. For just a few bucks, you can outfit your entire office with a whole bunch of these pens and know that you are using good tools and not just your standard Bic Crystal. If you want to class it up a bit and enjoy a premium feel, take a look at the Spoke Pen — a custom machined pen barrel that specifically fits the Signo DX refill.

The world of fountain pens is another deep rabbit hole and can get quite expensive depending how fancy you want to go. The Pilot Vanishing Point is one of only a few retractable fountain pens, making it an excellent choice for toting all over from place to place. This is a more expensive option with many specific options (nibs, colors, etc.), but has one of the best nibs I've ever written with.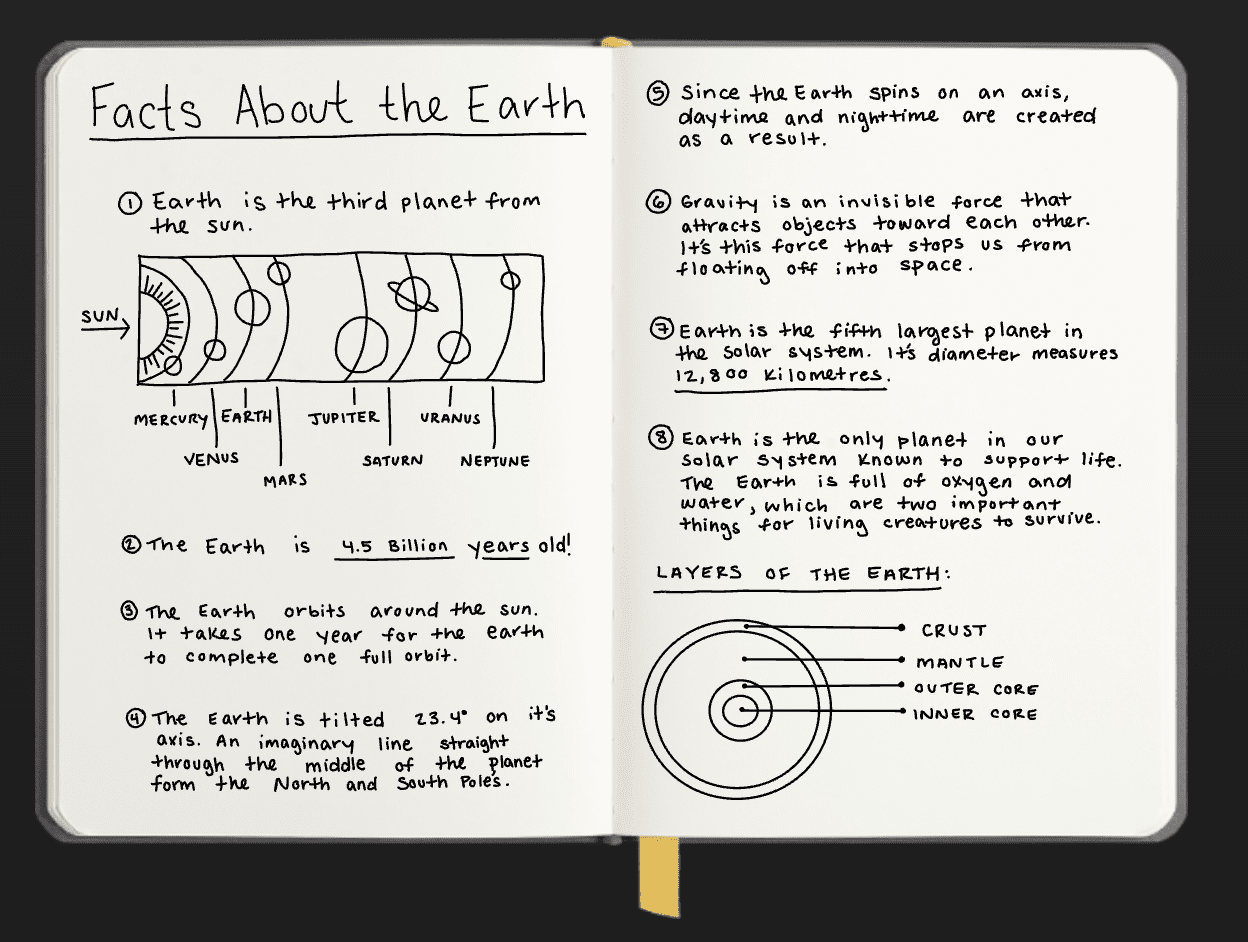 A classic notebook by now, the Confidant has a nice 5.4-inch by 7.7-inch size, perfect for throwing into your bag or stowing comfortably on your desk. Confidant paper can more than handle any rollerball or fountain pen you throw at it, and each notebook has a bookmark for keeping your place. The Plus-sized option is equally great with even more space for writing.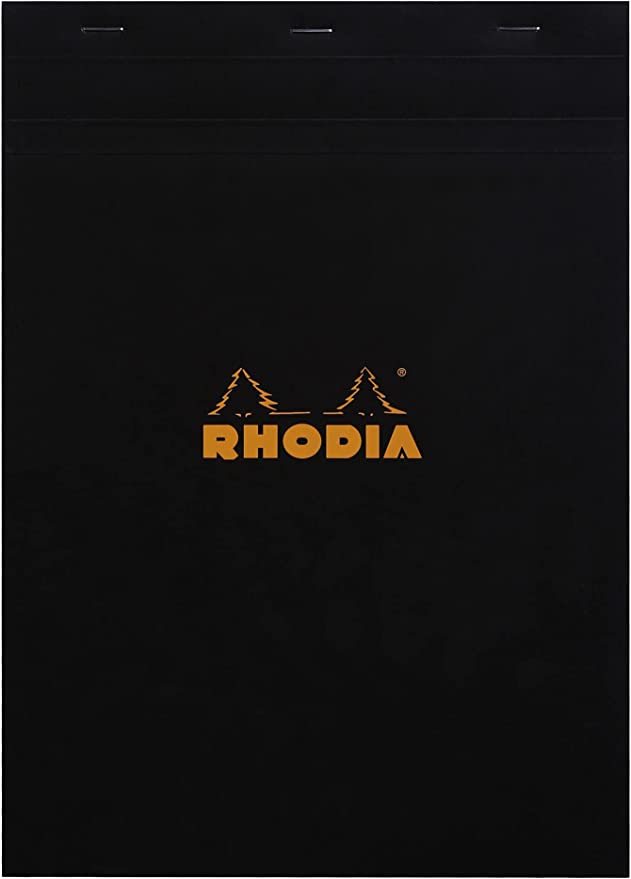 If you're into writing pads instead of notebooks, there may be no better paper-maker than Rhodia. Rhodia's staple bound pad is great for all sorts of pens, and pages can be quickly removed if needed.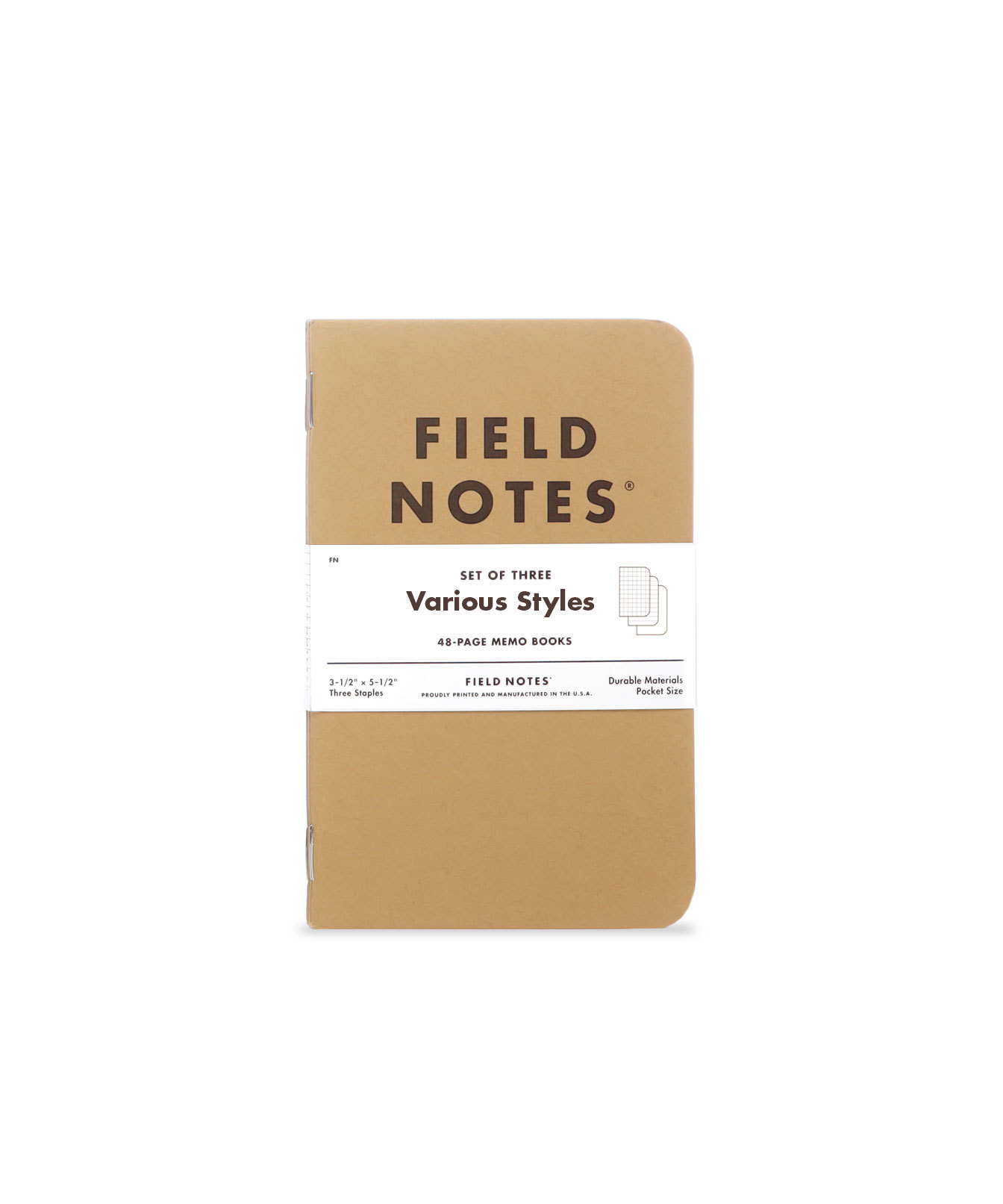 You can use Field Notes memo books without being part of the incredible group of special edition collectors. These little memo books have so much character and are a perfect size for throwing into your back pocket for on-the-go note-taking. Just don't let your eyeballs pop out of your head when you search for them on eBay — it's incredible how much some people are willing to pay for the oldest Field Notes memo books.
Ambiance
I can't think of a better word to better illustrate the "it factor" when it comes to building a sweet setup. When you see a photo of a really great setup, you just know it. Sometimes it's the environment — think old factory brickwork in a New York City studio — and sometimes it's the view out the workspace's window. Sometimes it's lighting, or the personal touches, or the airiness of the setup. No matter the it factor, you always go "Whoa."
Elements like original photography — perhaps your favorite travel photos, or photos of your kids, or your most creative photos — put on the walls are sure to inspire some creativity. There are numerous photo print studios out there to provide you great frames for your wall. We love Artifact Uprising, but they are on the expensive side, for sure.
You can also consider putting up your favorite posters, whether they boost productivity or throw a one-line quip at you to spur your creative juices.
Sports aficionados may consider framing their favorite player's jersey and throwing that on the wall. These sorts of elements nicely add your own character and flair to the space.
Lastly, a bright and airy workspace wouldn't feel inspirational without good greenery and plant life. Some of our favorite workspaces flood their environment with greenery, providing a breath of fresh air each time you enter the workspace. When in doubt, add a plant to your space.
Wrap Up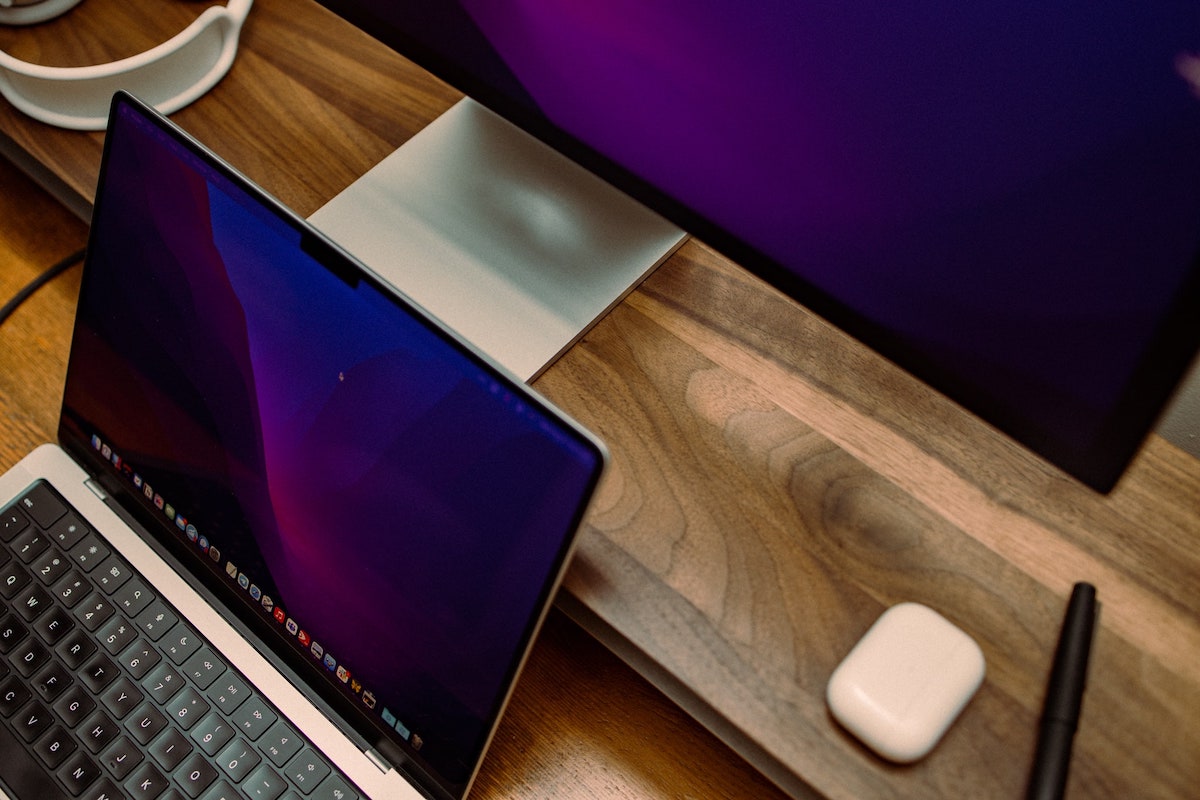 If you're building a new workspace at home or at the office, hopefully the above provide you with ample considerations and options for starting your research. The limits are really only set by your imagination and your budget, especially when it comes to personalizing your space. Your space is your space, so make sure there are plenty of pieces of you in it.
The Sweet Setup Staff Picks for 2022
We spend an inordinate amount of time sorting through hundreds of apps to find the very best. Our team here at The Sweet Setup put together a short list of our must-have, most-used apps in 2022.