Elements of a Sweet Setup Part 2: Computers and Accessories
July 27, 2022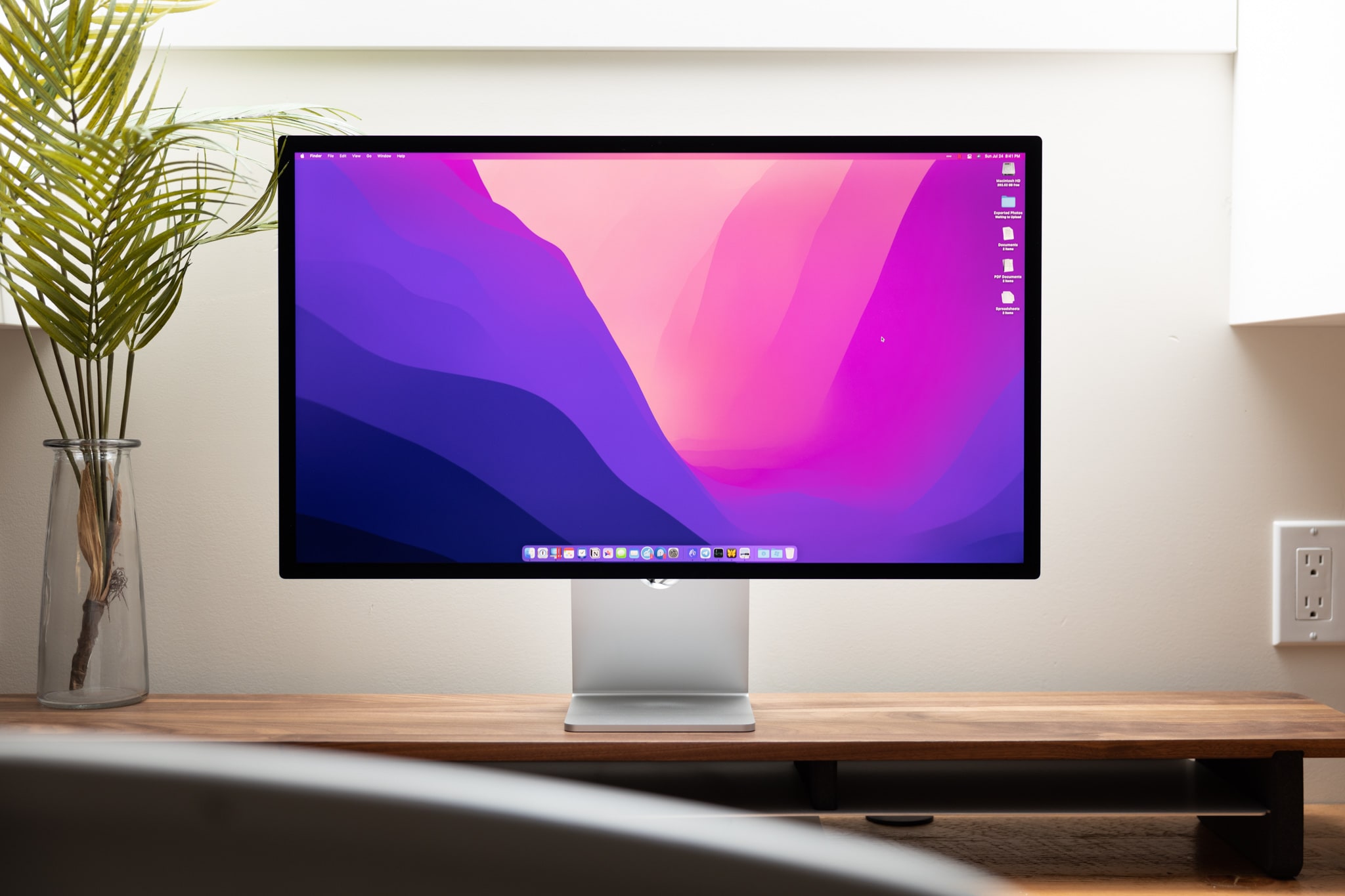 If you're in the middle of building a new workspace at home or at the office, you know just how many elements there are to consider. Desks and chairs are just the tip of the iceberg — anything from lighting through to plant life has likely played a role in your considerations.
Just a few weeks ago, we published the first part of our guide to building a sweet setup. In the first part, we discussed considerations you'll need to make regarding desks and chairs. Common questions should be posed right from the top to nail down the core parts of your setup:
Do I meet with clients?
Do I want to stand occasionally while I work?
Do I have natural light to work with?
Do I need to spread out to use tangible tools?
Once these questions are answered, it's time to consider some of the smaller elements: computers, external displays, keyboards, mice, and audio devices.
Computer and Displays
In all likelihood, your computer selection has long since been chosen, and it's really not a can of worms we want to open here on The Sweet Setup. If you are required to use Windows for work, you'll know this and likely already have a PC of sorts. If you are able to use a Mac, you'll have a Mac. If you're like me, perhaps you can mould the Mac such that it enables enough Windows support to get your job done. Trust me though, it's taken some work to get here.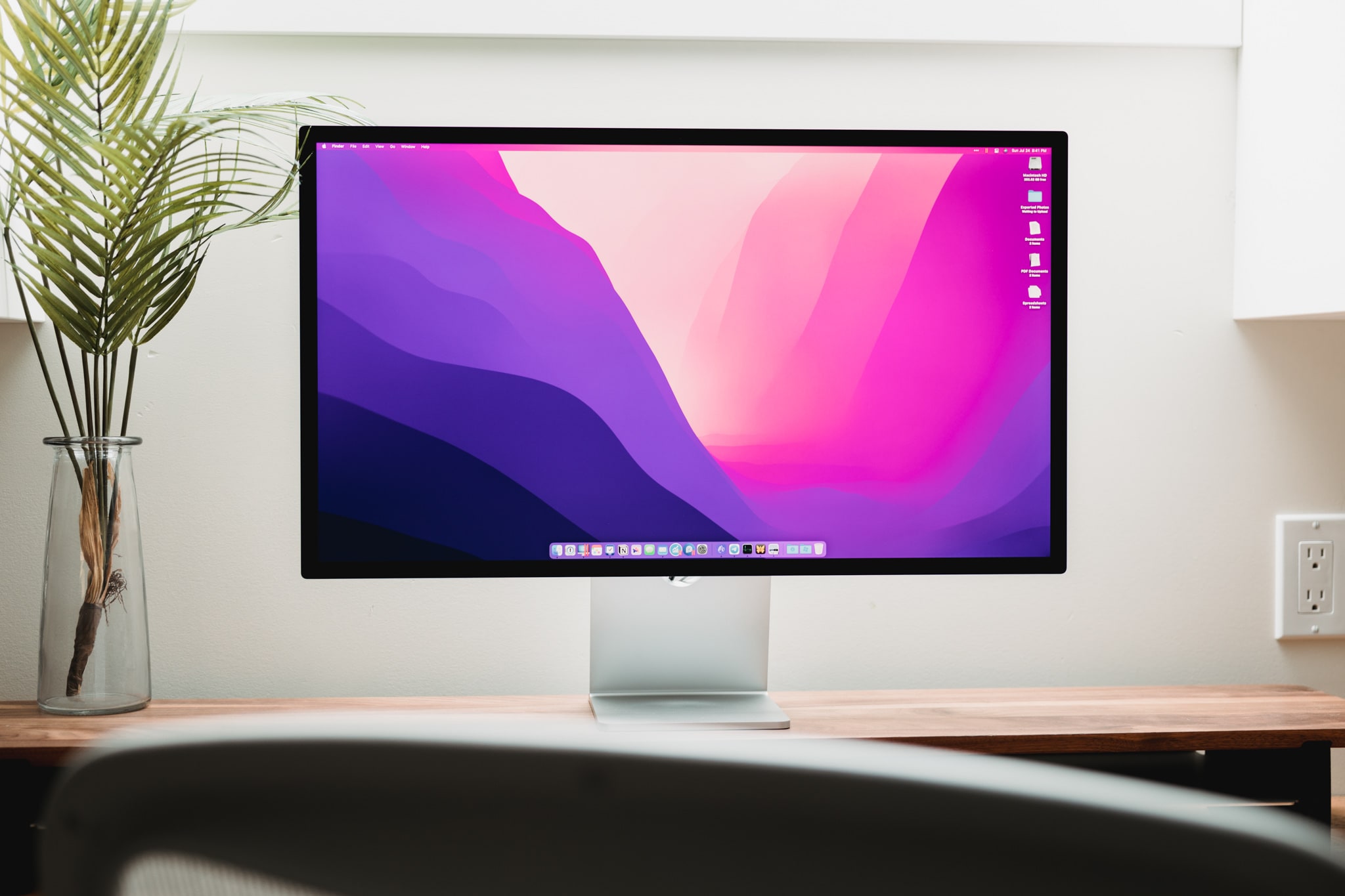 When building out a setup, the external display(s) you put around your computer of choice is likely a bigger choice. It's generally known that multiple displays make for higher productivity and fewer errors for most people. It's also known that laptop displays on their own are not a strong ergonomic option. The result is a strong push to work on an external display (or two, if you can swing it). Or, if you only want one display but the optimal amount of screen real estate, large widescreen curved displays may do the trick.
External displays also provide extra I/O for connecting additional devices to your desktop computer or laptop. In many ways, these external displays act as docks — one cable can run from your computer while the remaining peripheral cables stay locked into the display.
For the most part, there are a variety of options at various price points for your Windows PC or Mac notebook. Design-focused buyers will likely tend toward some sleeker options recently introduced by Apple. Utility-focused buyers will likely opt for high value displays from Dell or LG.
Here are a few we think are worth your consideration.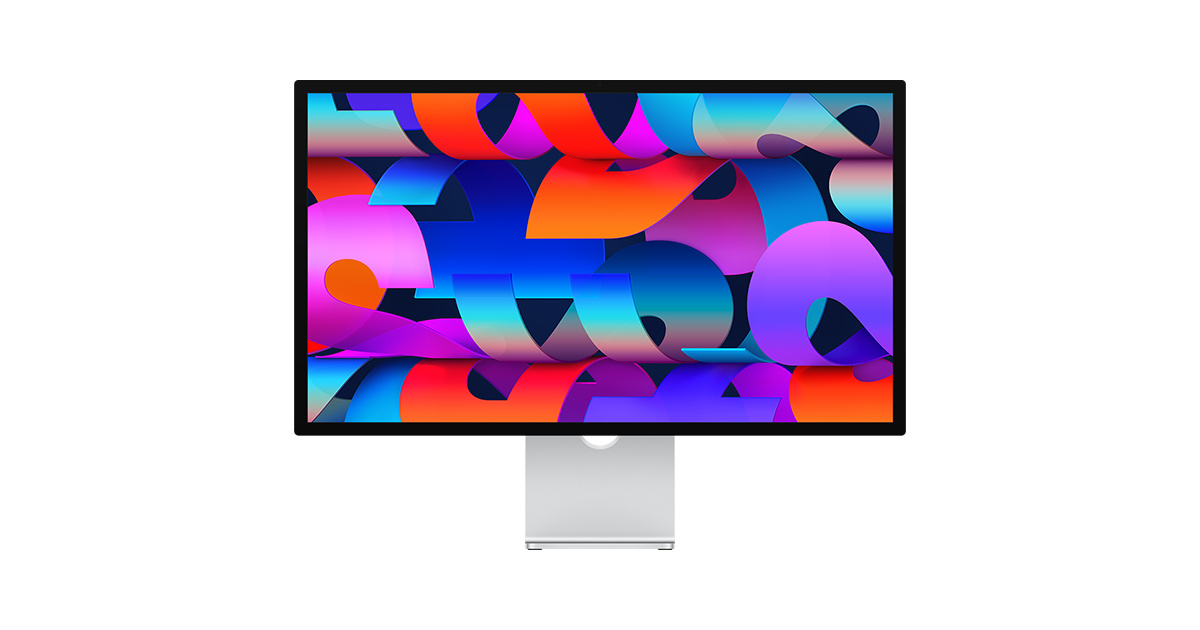 Say what you will about the Studio Display's specs in 2021 and beyond, the display has quickly found favor for many Apple creators out there. The display has good specifications, a great design, reasonably good I/O, and macOS direct support for making your life a little easier when connecting to a Mac computer. You're going to pay for the Apple branding though, like every other Apple product out there.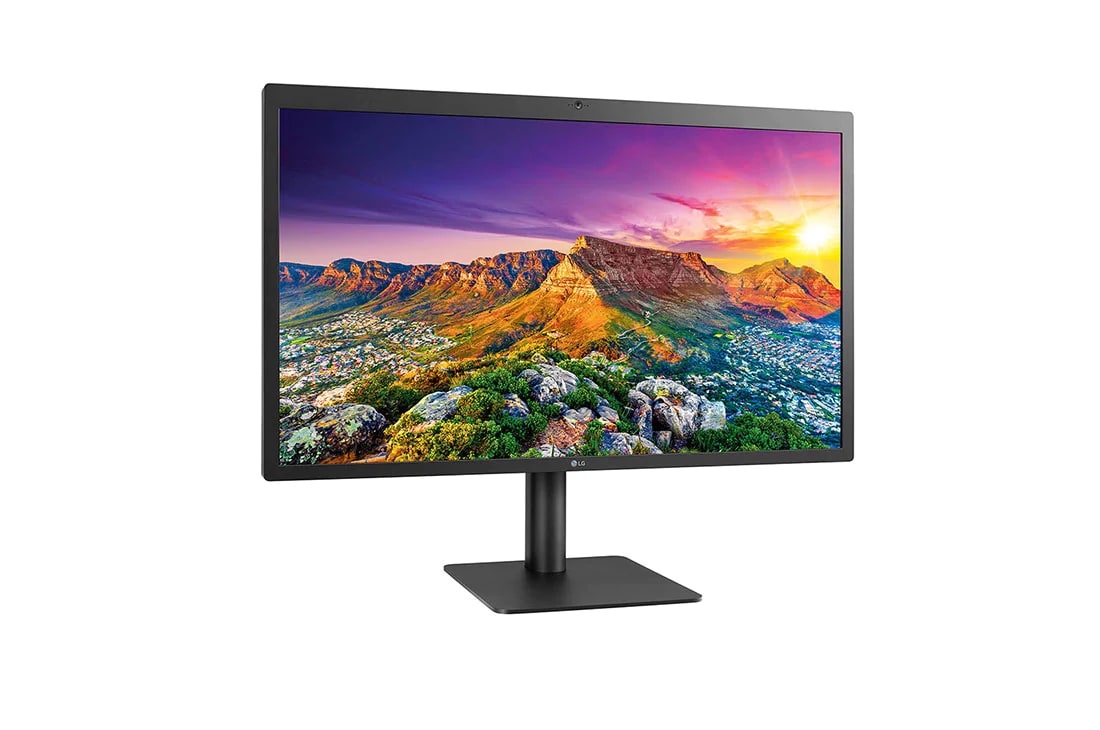 Take the former iMac and Studio Display panel (for the most part), tear away all the nice parts of those displays, and put a corporate enterprise-y look around the panel. Boom — you have an LG UltraFine display. The 5K is a bit more expensive (but less expensive than the Studio Display) than the 4Ks and the 4K displays have a less impressive 4K panel than we'd like. But given the macOS support, either of these displays will do the trick.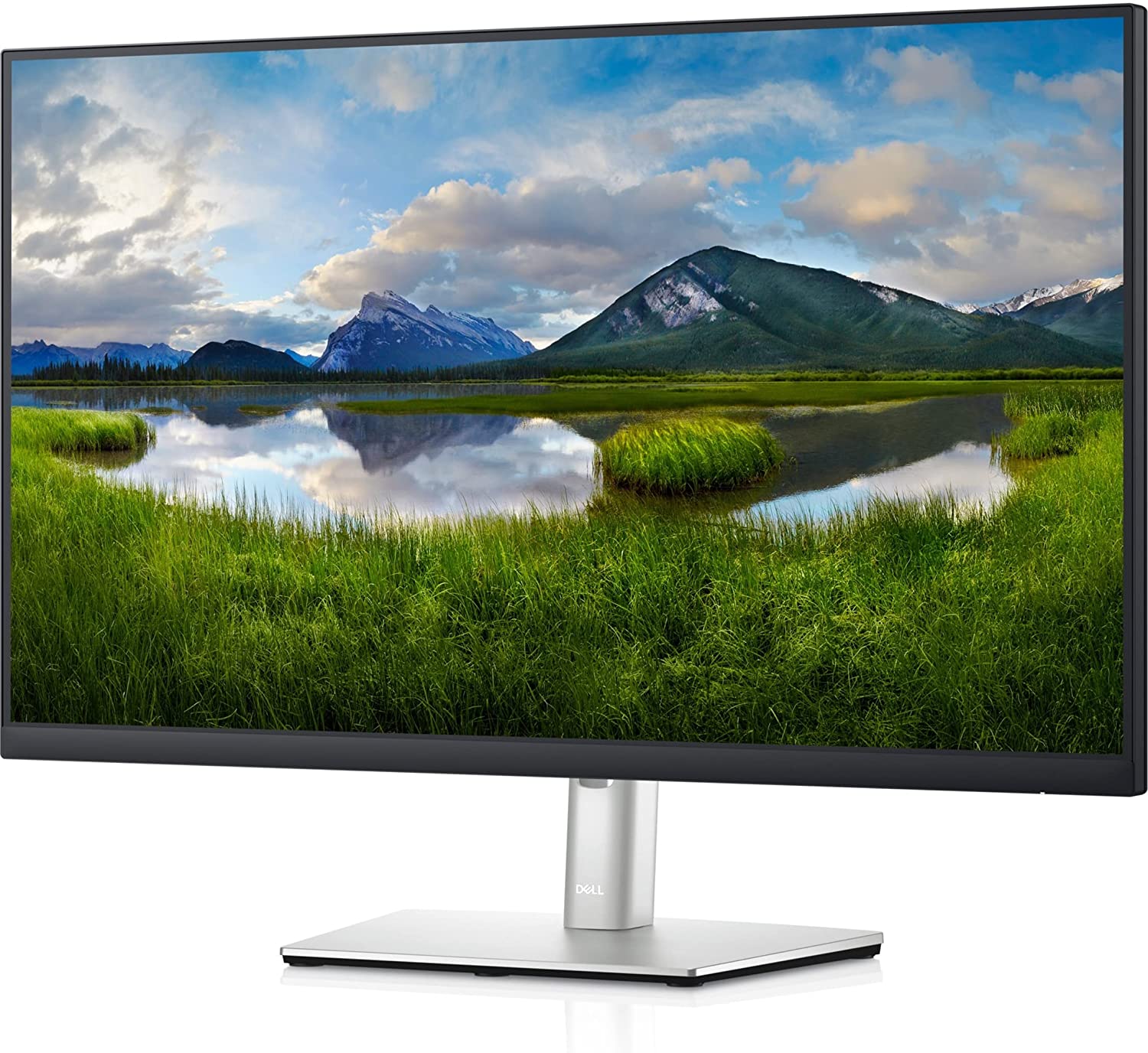 At around $650, this appears to be a steal of a deal. 27 inches, 4K panel, USB-C/HDMI/DisplayPort connectivity, and the flexibility to switch from TV to laptop and back in a pinch. As far as Dell displays go, you won't find the Apple level of design detail, but you will find something significantly nicer than the LG UltraFines above.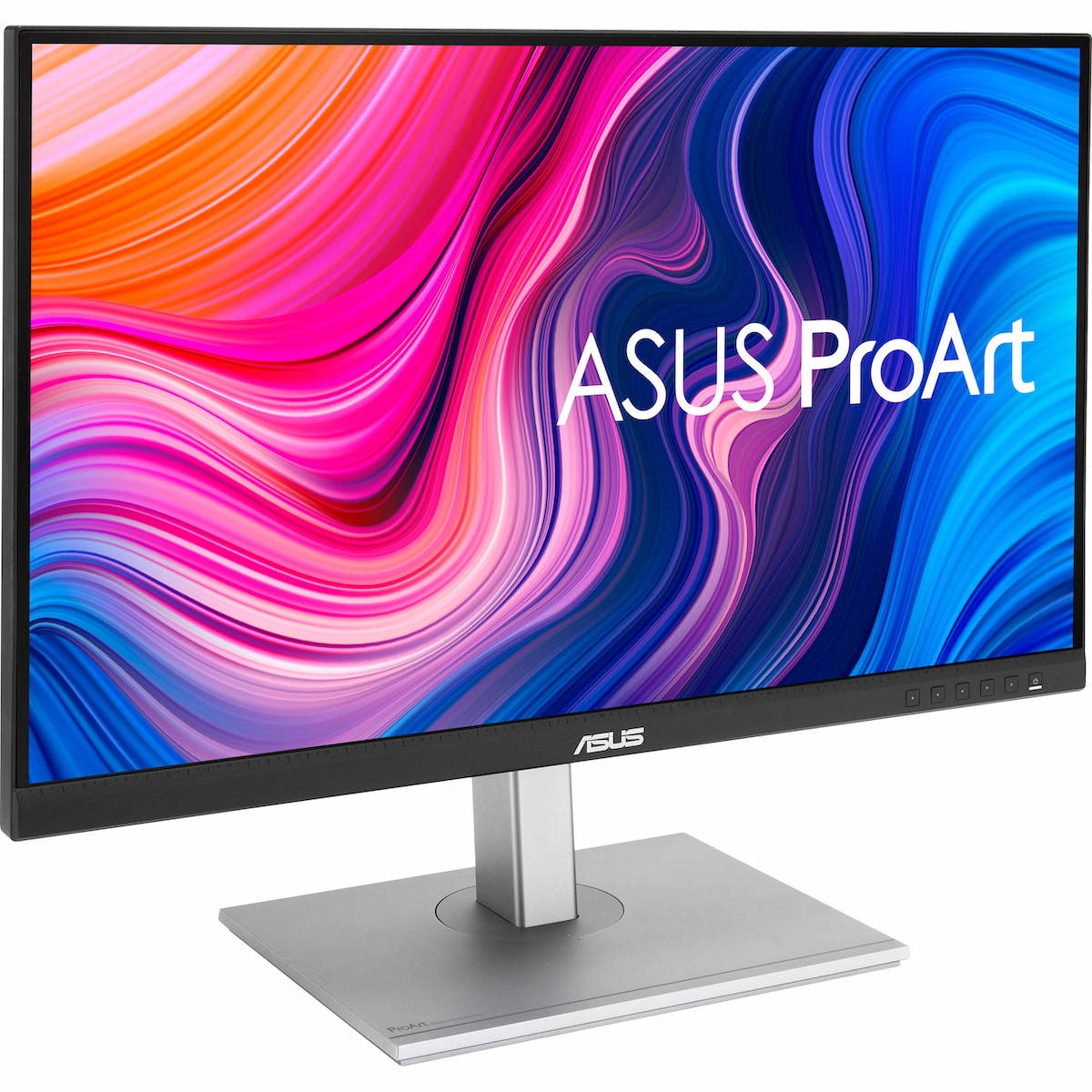 Talk about a hard name to swallow. Nevertheless, Asus's line of ProArt displays provide features for many different professions, from office environments, to engineers, to photographers and videographers. If you need a specific display with specific features for your occupation, give these ProArt displays a look.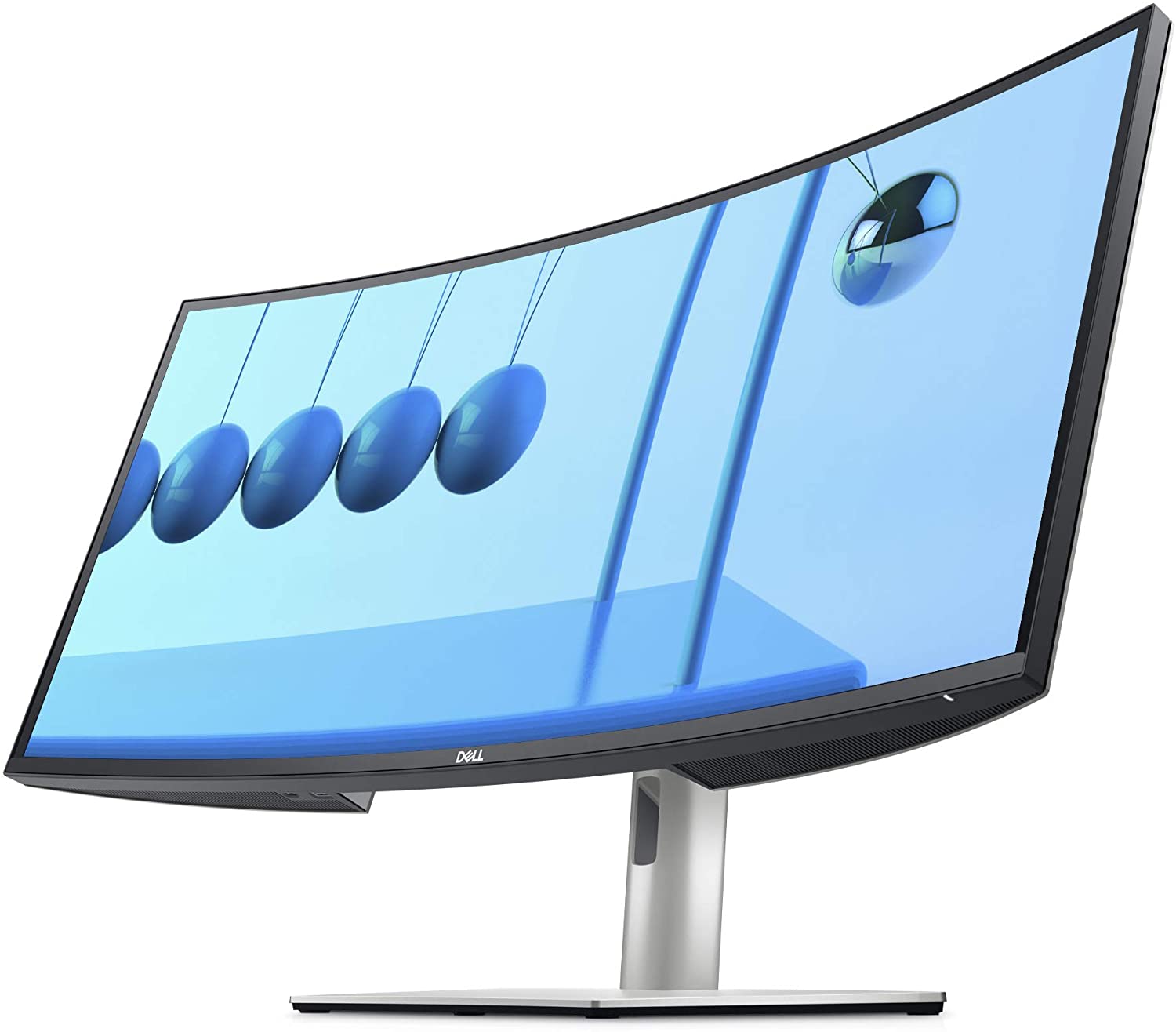 If you have ample desk space and want more screen real estate, an ultrawide display might be in the cards. Many folks love having two 24-inch displays built into one display without the bezels in the middle. If you want something huge and have the room and budget for it, take a look at this Dell P3421W Ultrawide display. It won't be the most expensive display you'll find, but it won't be the least expensive either.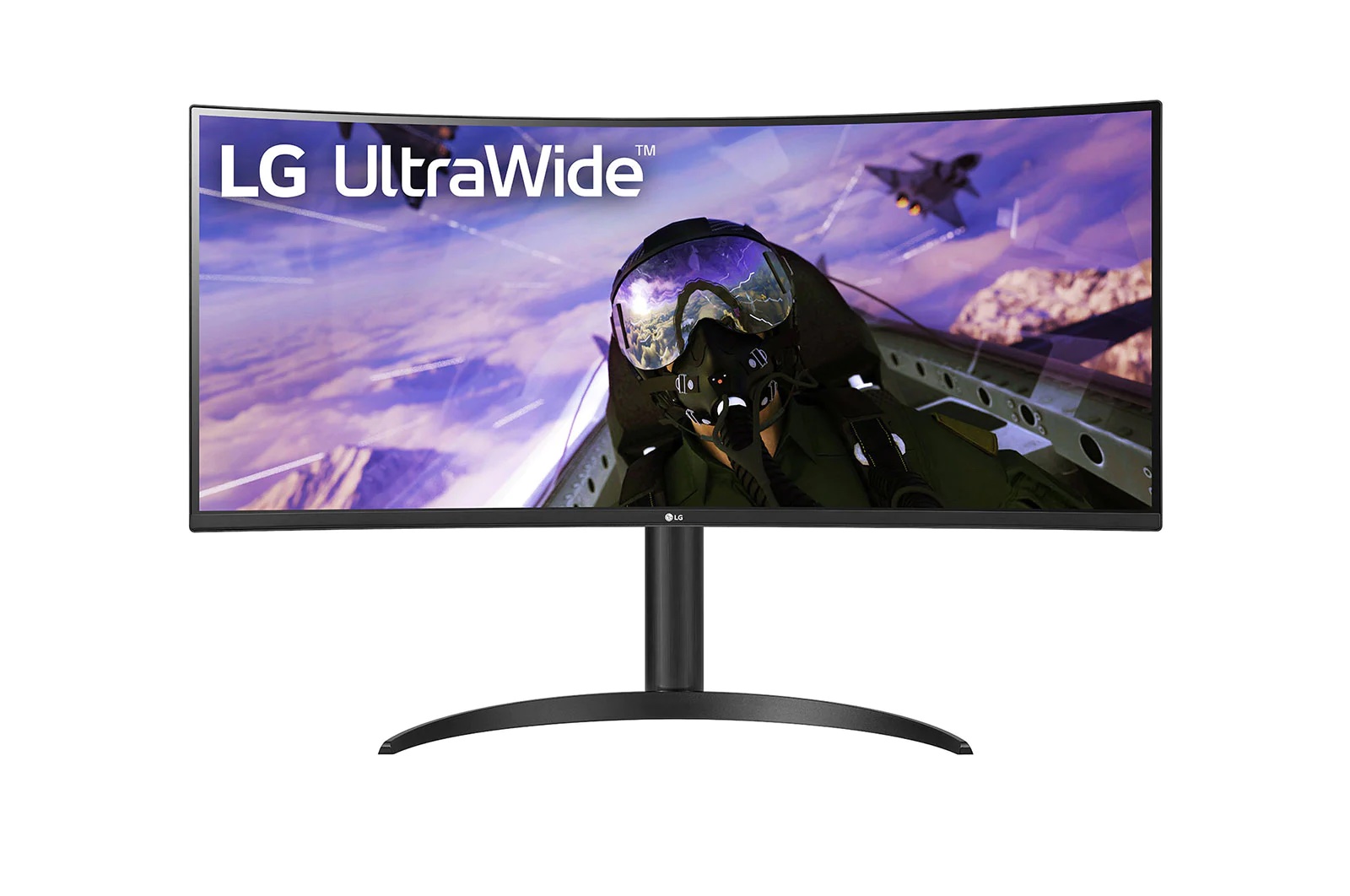 Like the ultrawide appeal but don't have upwards of $1,000 to spend? Consider this 34-inch ultrawide display from LG. It rocks a 160Hz refresh rate, HDR10, and a variety of other gamer-ready specifications, all for only $500.
The Sweet Setup Staff Picks for 2022
We spend an inordinate amount of time sorting through hundreds of apps to find the very best. Our team here at The Sweet Setup put together a short list of our must-have, most-used apps in 2022.
Keyboard and Mouse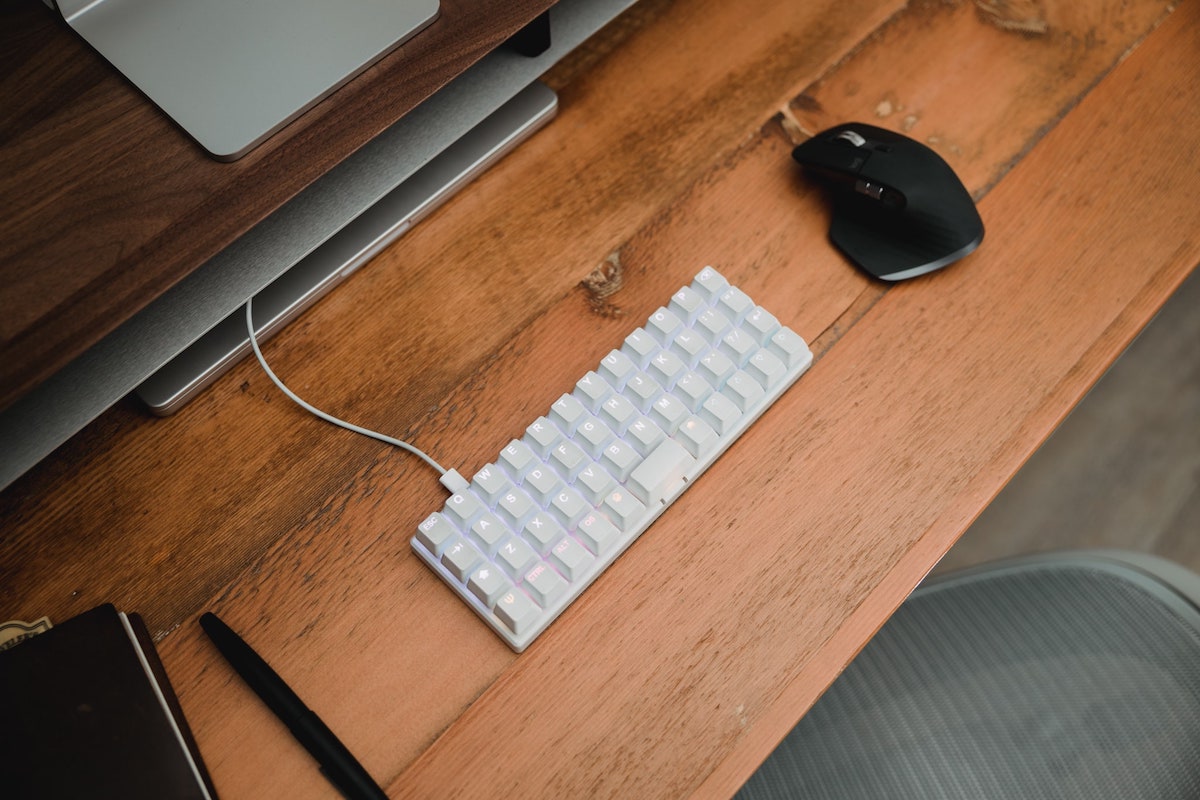 Apple is widely known for having some of the best built-in keyboards and trackpads of all laptops on the market. So forgive me if you already feel this category is covered by the built-in options.
If, however, you are hoping to connect your laptop to an external display and want to close your laptop and place it off to the side, you'll need a keyboard and mouse.
And boy is there a rabbit hole to head down here, especially in regards to keyboards. We can't get into the most extreme level of detail today, but save yourself some time and don't visit r/mechanicalkeyboards. Instead, check out our recent introduction to mechanical keyboards to get an idea how deep the rabbit hole can go.
You'll still have to consider a few things when working through your keyboard and mouse selections. For one, you'll need to consider how loud you can be in your work environment. If you are working from home and don't need to worry about waking up the dog or the baby, you can select from a wide range of clickety-clacking mechanical keyboards. If you need to be quiet, you may want to stick with a quieter membrane/chiclet-style keyboard and a quiet trackpad. You may also need to consider some ergonomics — some of the most popular mechanical keyboard are extra-thick, making a wrist rest or breaks in between longer typing sessions necessary.
You can make the keyboard and mouse category as simple or as extravagant as you want. It'll likely end up being one of the greatest areas of experimentation for your new sweet setup, but here are a few starter options to get you going.
Keyboards
Below is a pretty generic list of keyboards to get you started on your external keyboard hunt. You should note right from the start that there are thousands of keyboard options — let alone the fully custom route — if you want to venture down that path.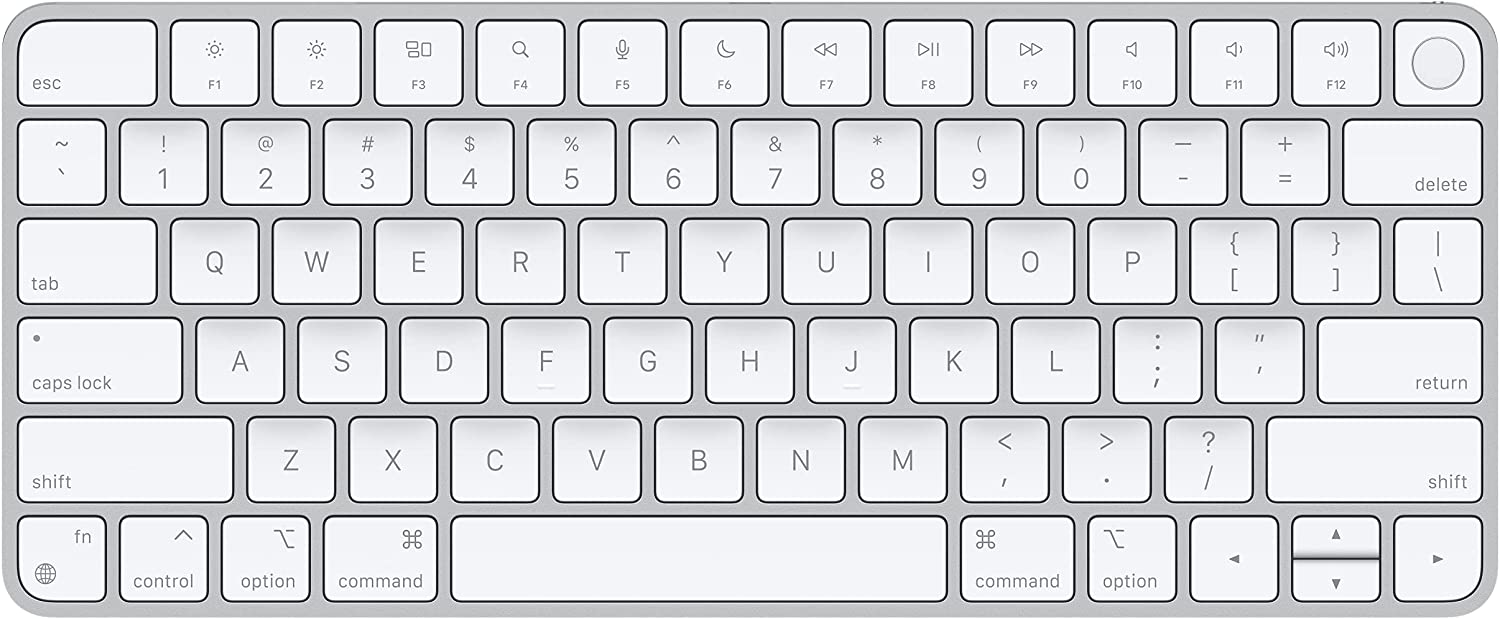 There are two main selling features for Apple's newest Magic Keyboard: the braided Lightning cable it comes with and built-in Touch ID. If you have an M1- or M2-enabled Mac, if you rely on Touch ID a lot, and if you like the feel of Apple's Magic Keyboards in general, this option will be for you, no matter the price.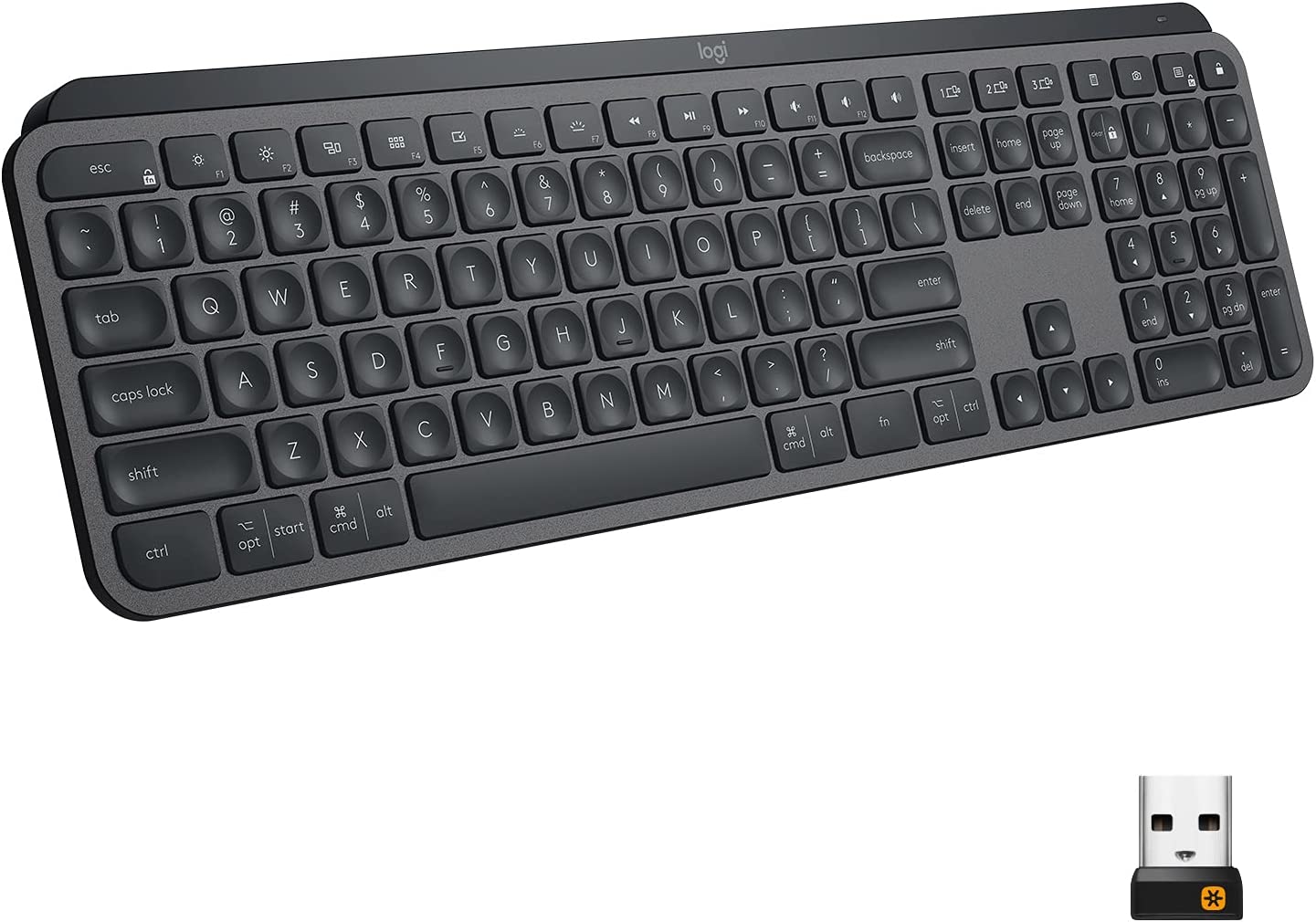 Take the Apple Magic Keyboard, give it more key travel, and a few more power level features, and you have the Logitech MX Keys keyboard. For a membrane-key keyboard, this keyboard feels great. It's backlit, is multi-OS ready, and has a better price than the Apple-branded option.
Here's your first go at the mechanical keyboard world. Keychron has debuted a wide range of high-value mechanical keyboards at this point, and the K2 is where it really all started. If you want to experiment first before getting into a more expensive mechanical keyboard, start with the K2 and see how you like it.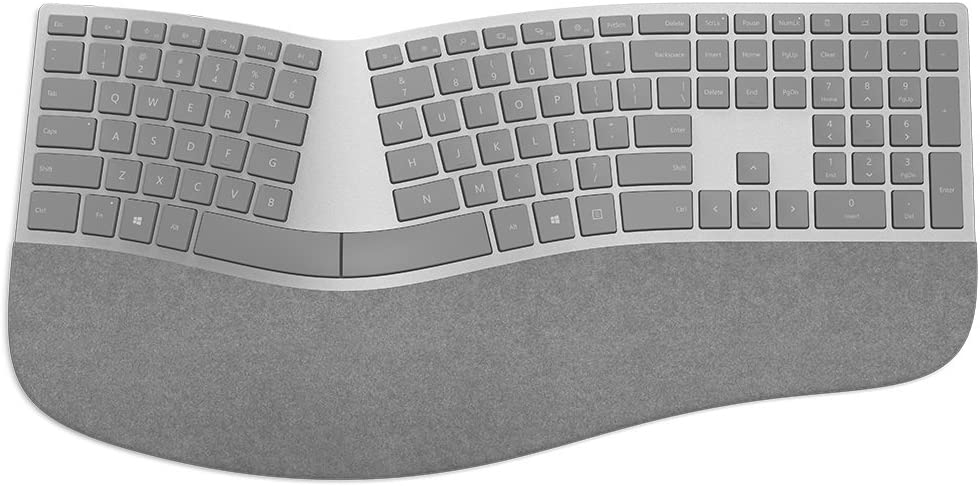 If you're looking for an ergonomic option, the Microsoft Surface Ergonomic is one of my favorite keyboards of all time. The alcantara fabric on the front of the keyboard ages very well, the keys have excellent key travel, and the keyboard has excellent battery life. It works best with Windows PCs of course, but using an app like Karabiner Elements, you can make the Surface Ergonomic a worthy keyboard for your Mac computer.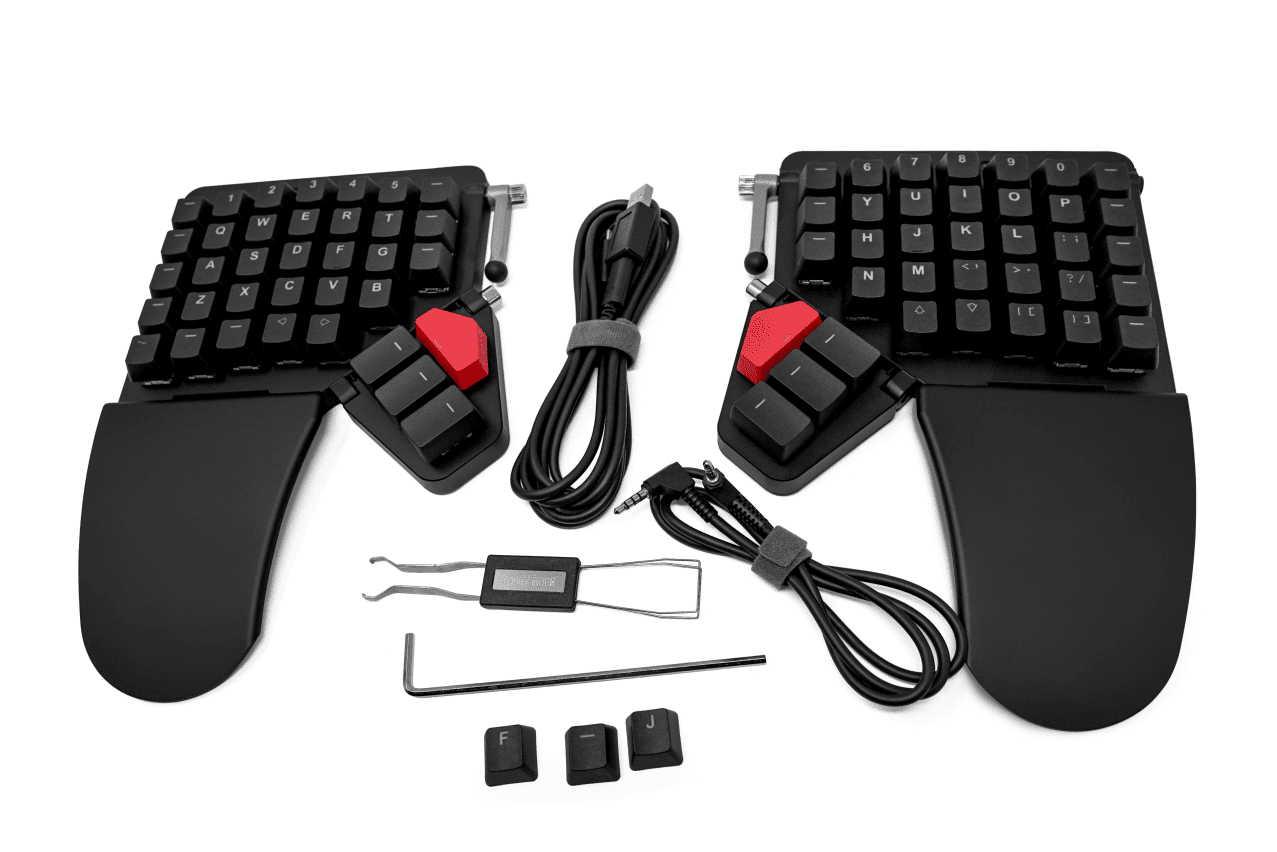 This is one of the deepest of deep mechanical keyboard rabbit holes. Ortholinear, fully programmable and customizable, split, ergonomic, and mechanical, the ZSA Moonlander is a mechanical keyboarders dream. It has a price to match, but if you can nail the switches — I love the Kailh Bronze switches and have heard Boba U4 Silent Tactiles are great — this may well be your desert island keyboard.
The Sweet Setup Staff Picks for 2022
We spend an inordinate amount of time sorting through hundreds of apps to find the very best. Our team here at The Sweet Setup put together a short list of our must-have, most-used apps in 2022.
Mice or Trackpads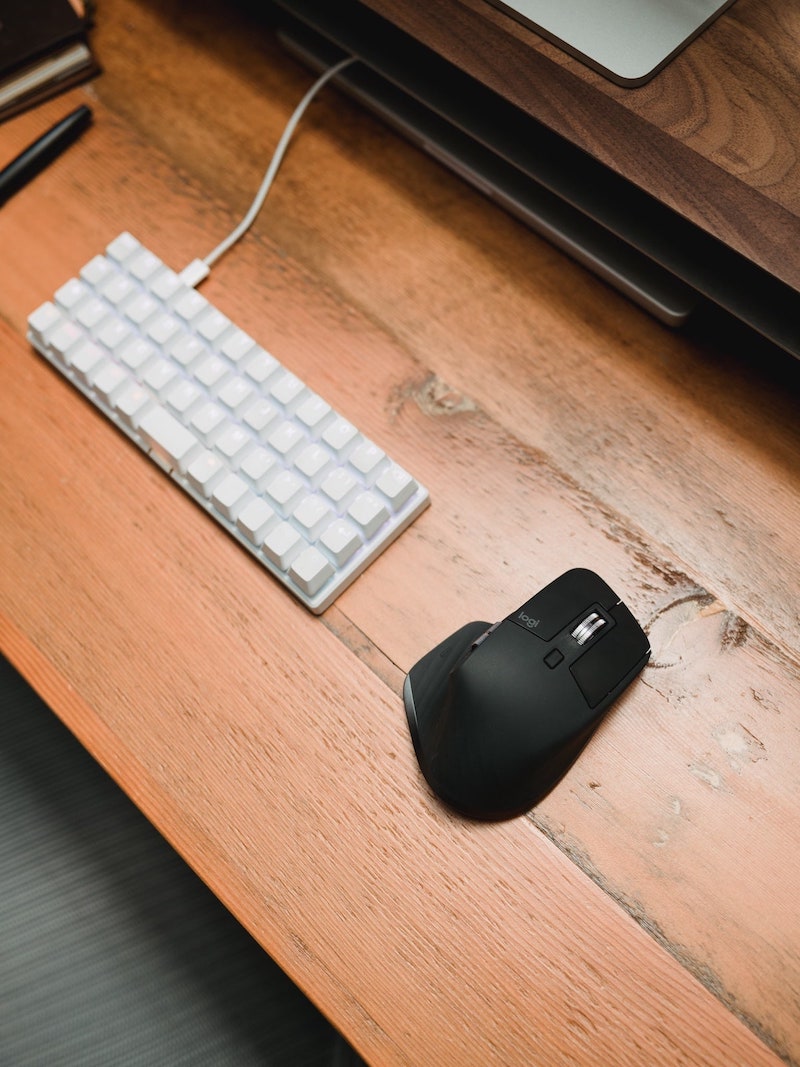 You may as well accompany your new external keyboard with an external trackpad or mouse to match. Trackpads tend to have more functionality (especially in macOS), while mice tend to have better ergonomics for all-day use. Fortunately for folks building a sweet workspace, there are really only two good trackpad and mouse manufacturers in town.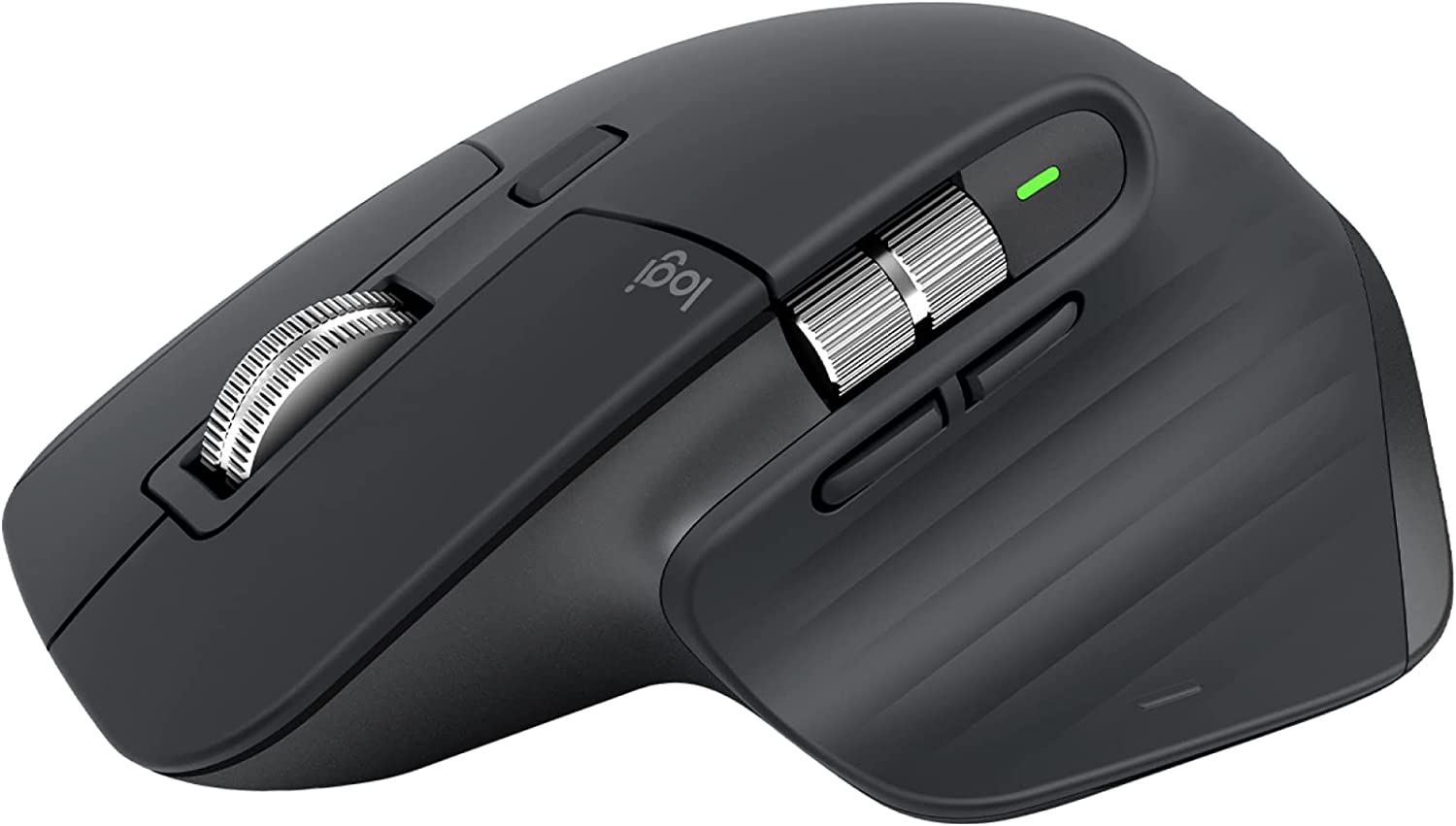 Logitech has long been the king of computer mice and the latest MX Master 3 and 3S continue that reign. The latest 3S has a nearly inaudible click, making it perfect for quiet work environments. The 3S also has some designer-specific latency features, making for pixel perfect work. The mouse charges via USB-C and has a great, ergonomic design. This is a sure-fire recommendation for anyone.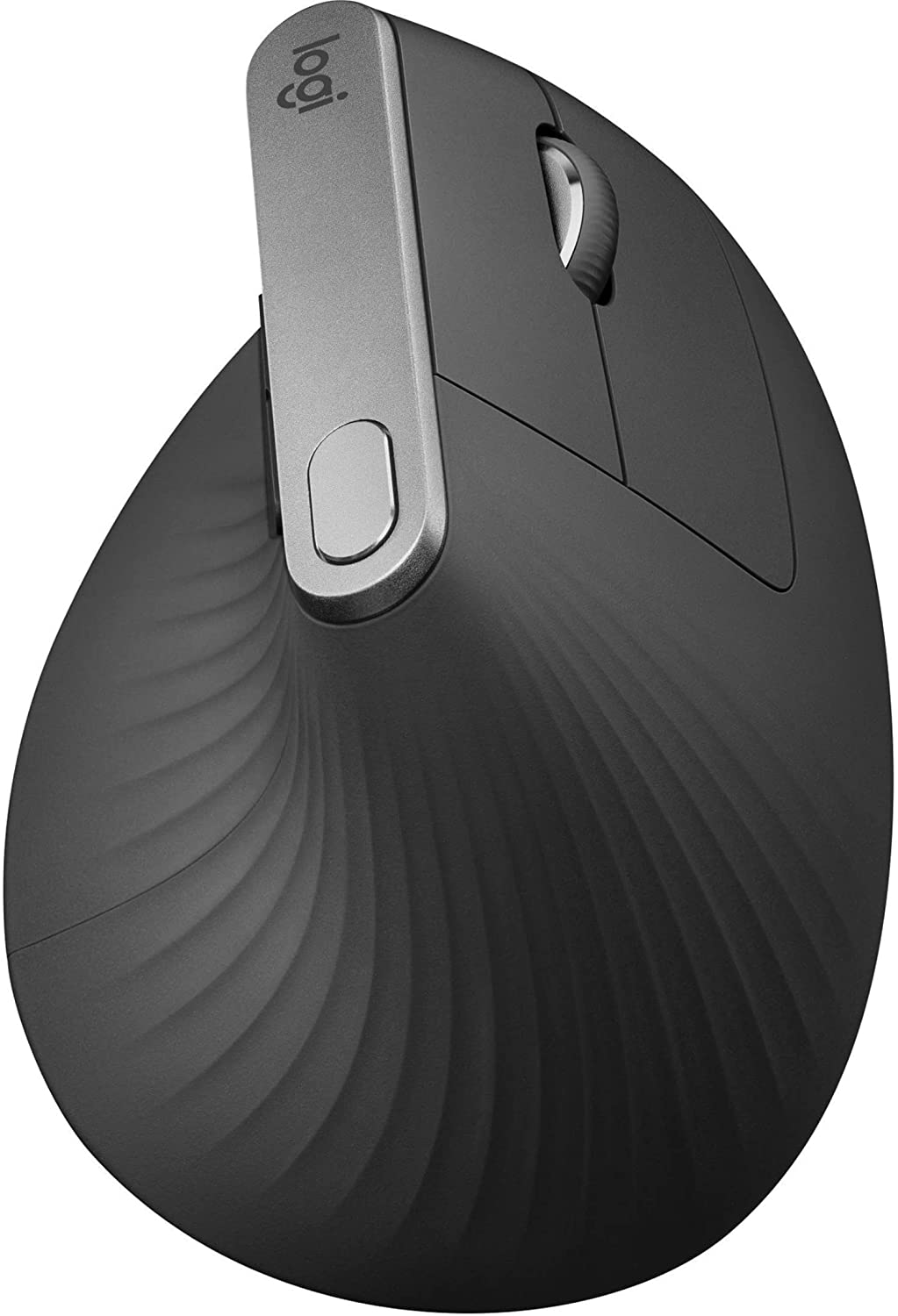 If you need the absolute best mouse ergonomics possible, take a look at the MX Vertical from Logitech. On the outside, it has a funny-looking design, but put your hand on the mouse and it's like floating on a cloud. The MX Vertical is sure to help with wrist strain after prolonged use.

If Logitech is the best mouse maker on the planet, Apple is the best trackpad maker on the planet. The Magic Trackpad unlocks the most navigational touch-specific features in macOS. It also has a huge footprint, making for better navigation across the OS. As with all other Apple accessories here, the Magic Trackpad is also the most expensive option in this brief list.
Audio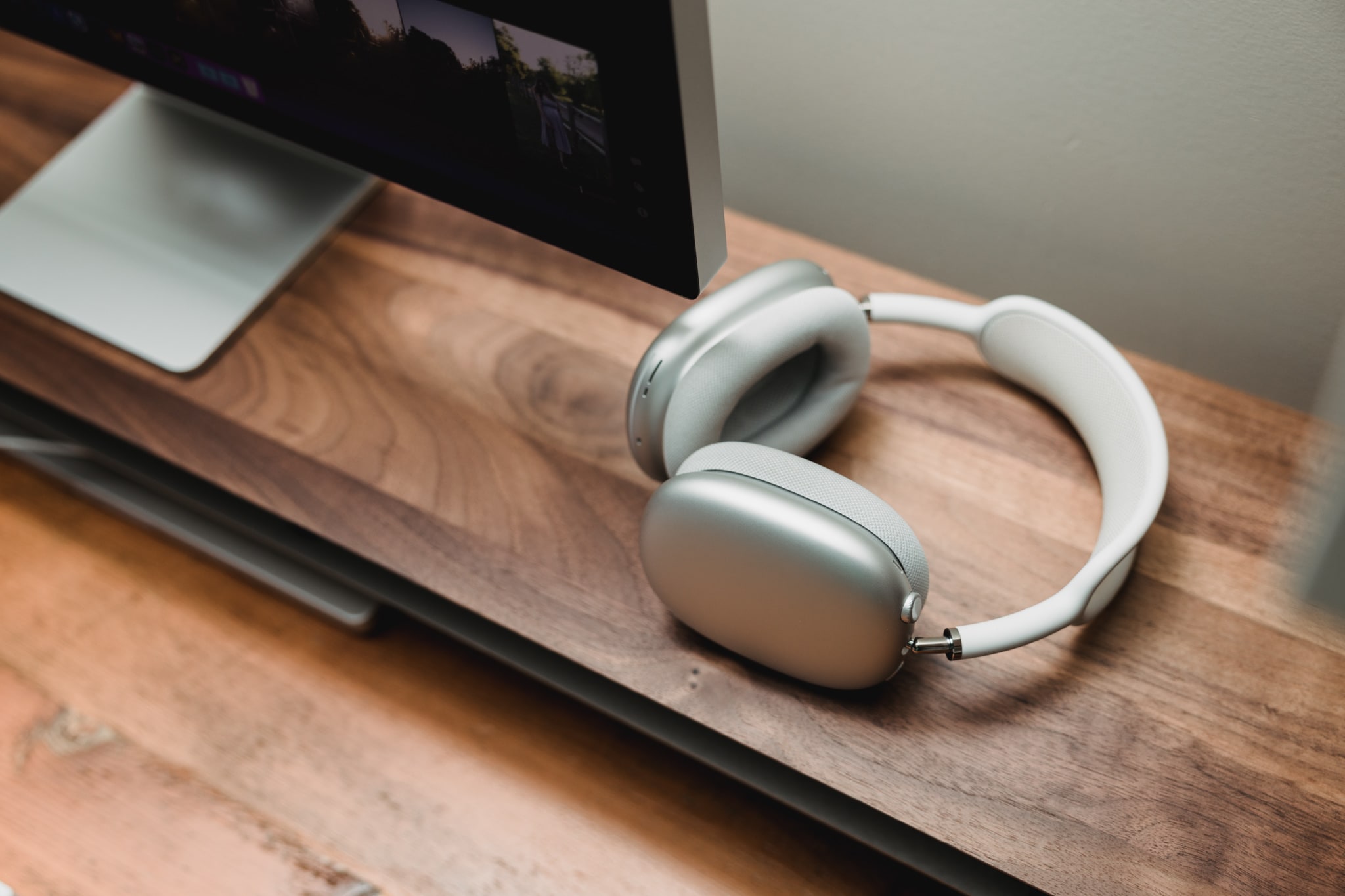 It's so easy to do an audio-category such a disservice — there are those who only care about headphones and there are those who will insist on having desktop speakers. Regardless of which split you fall into, there are many options that only a select few of us are able to knowledgeably comment on.
Of all the categories here, audio is extra dependent on your work environment. You'll instantly know if you can have desktop speakers or if you require a good pair of noise-cancelling headphones. If you're lucky enough to be able to consider both — perhaps your home office is open enough to watch movies with your family during the day but you still need good headphones for the workday — then here are a few options to get started.
Headphones
For those looking for headphones only, try researching these options.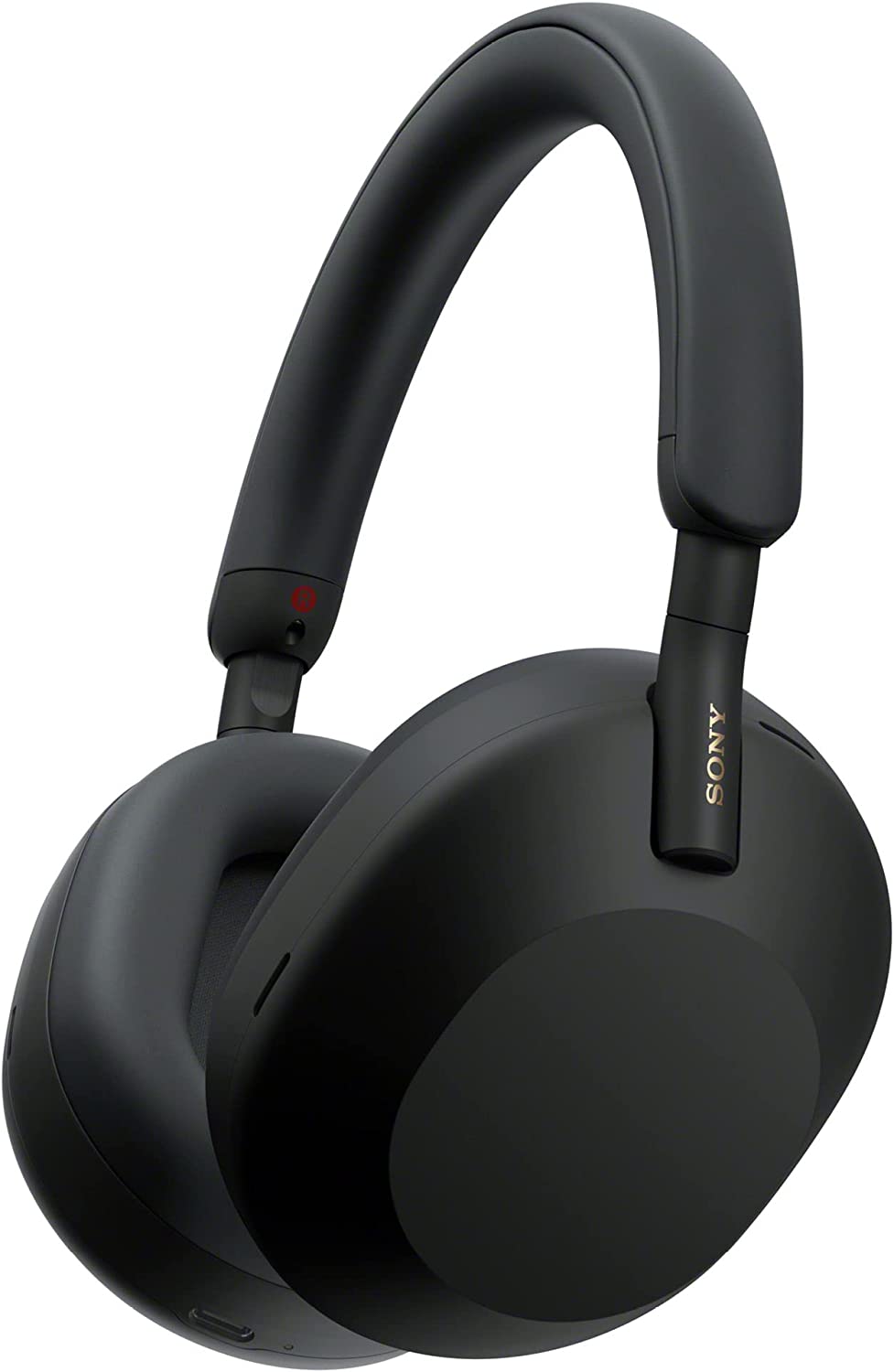 The latest active noise-cancelling headphones from Sony are remarkably good. They have astoundingly good battery life, great sound, and a high level of comfort sure to please a variety of ears. Plus, this latest iteration from Sony has the best visual design we've seen yet for this line of headphones. At $400, this is about as good as it gets.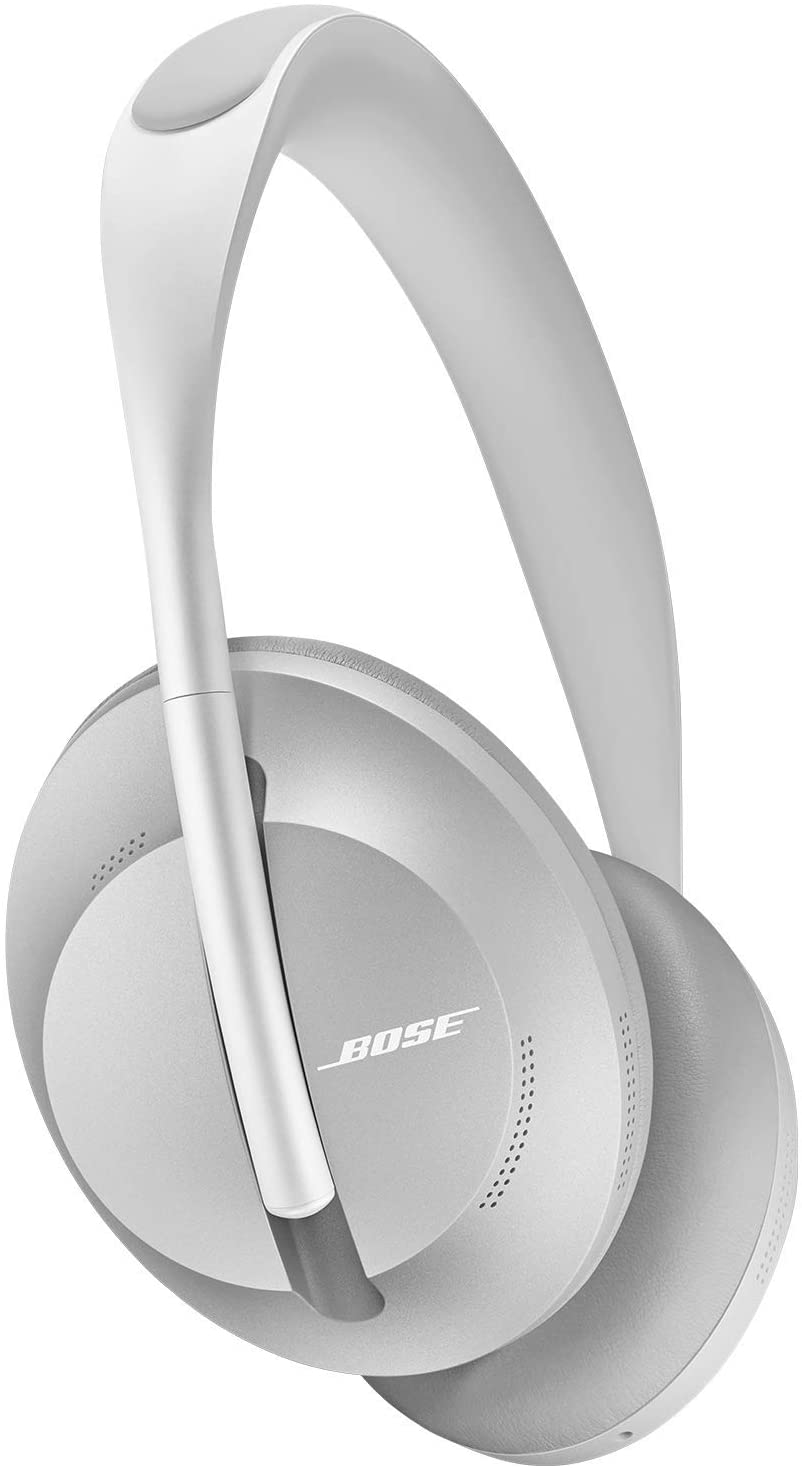 The Bose 700s aren't the newest option anymore, but they still come with a high recommendation in terms of price, design, audio quality, and comfort. Bose has long had some of the best ANC you can buy, so you'll be able to quickly drown out any distractions in the office.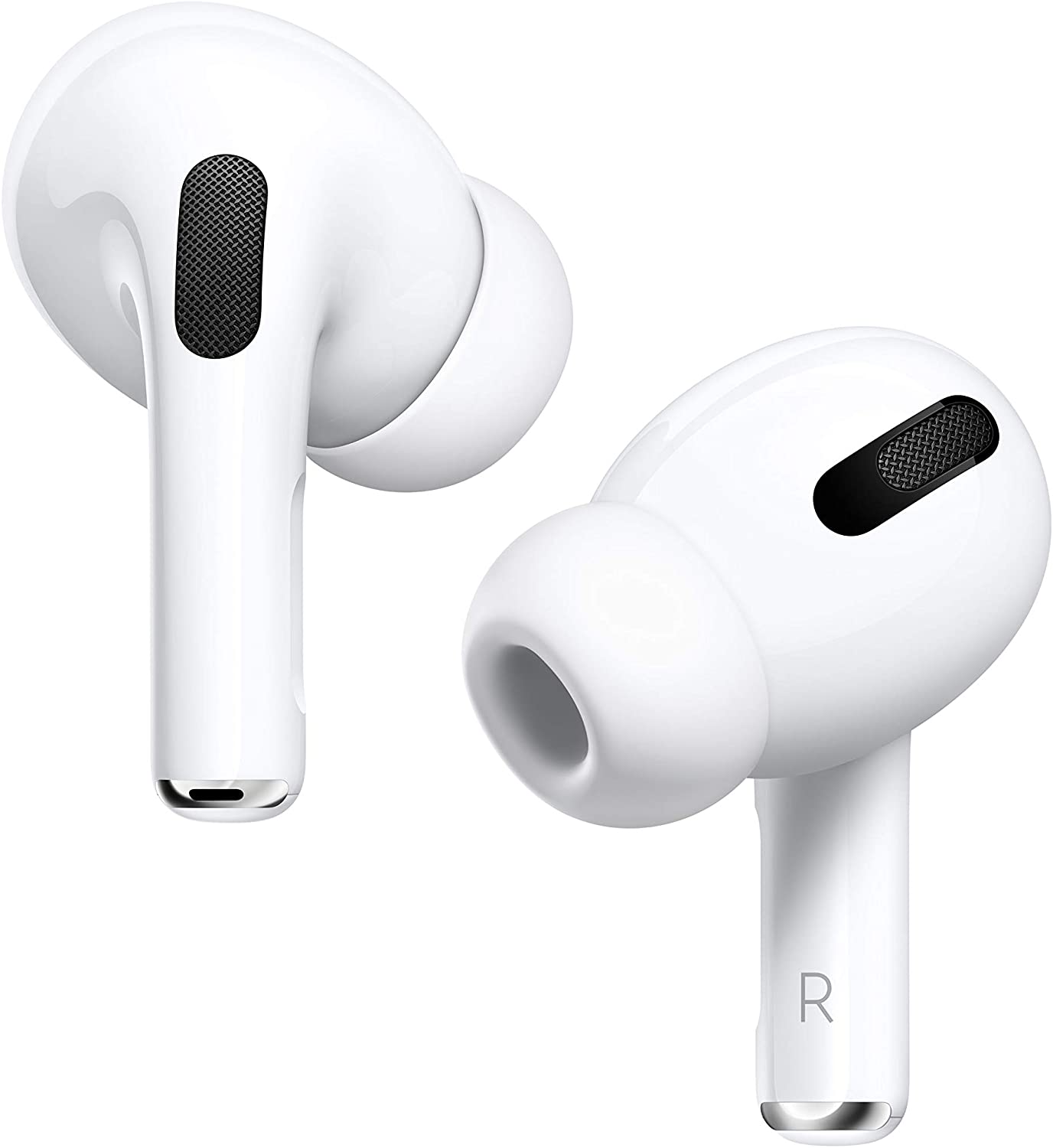 If you're keen to buy a pair of buds instead of over-ear ANC headphones, one of the highest value options out there are Apple's AirPods Pro, especially if you live in the Apple ecosystem. You may want to consider waiting just a little longer for a rumored V2 of these heralded headphones, but they have great sound, great feel, and great functionality inside iOS.
Desktop Speakers
For those lucky enough to have no audio bounds, here some booming desktop speakers.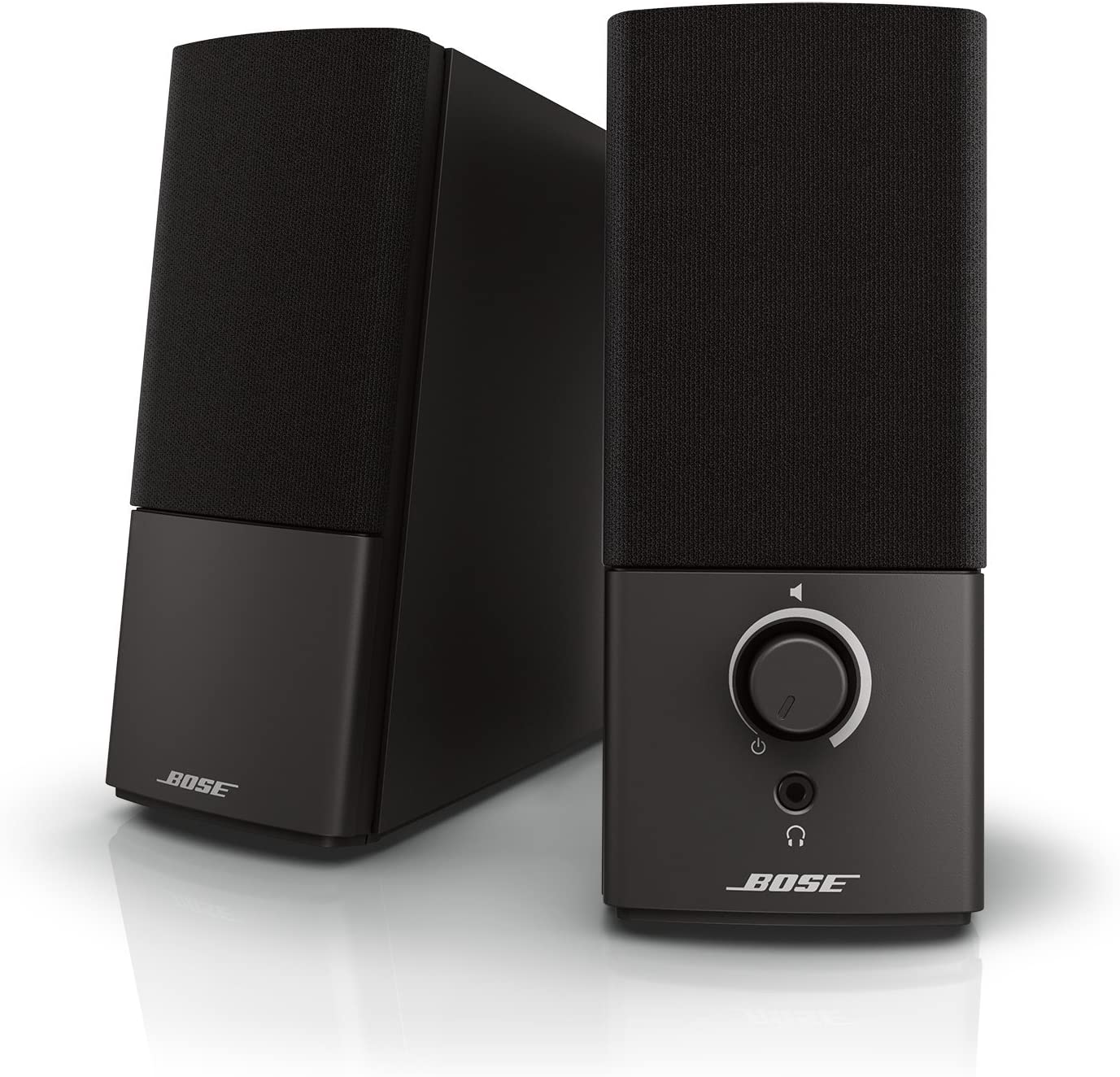 For only $150-$200, these Bose desktop speakers look minimal enough, have great sound, and have a narrow enough profile to fit on most desks.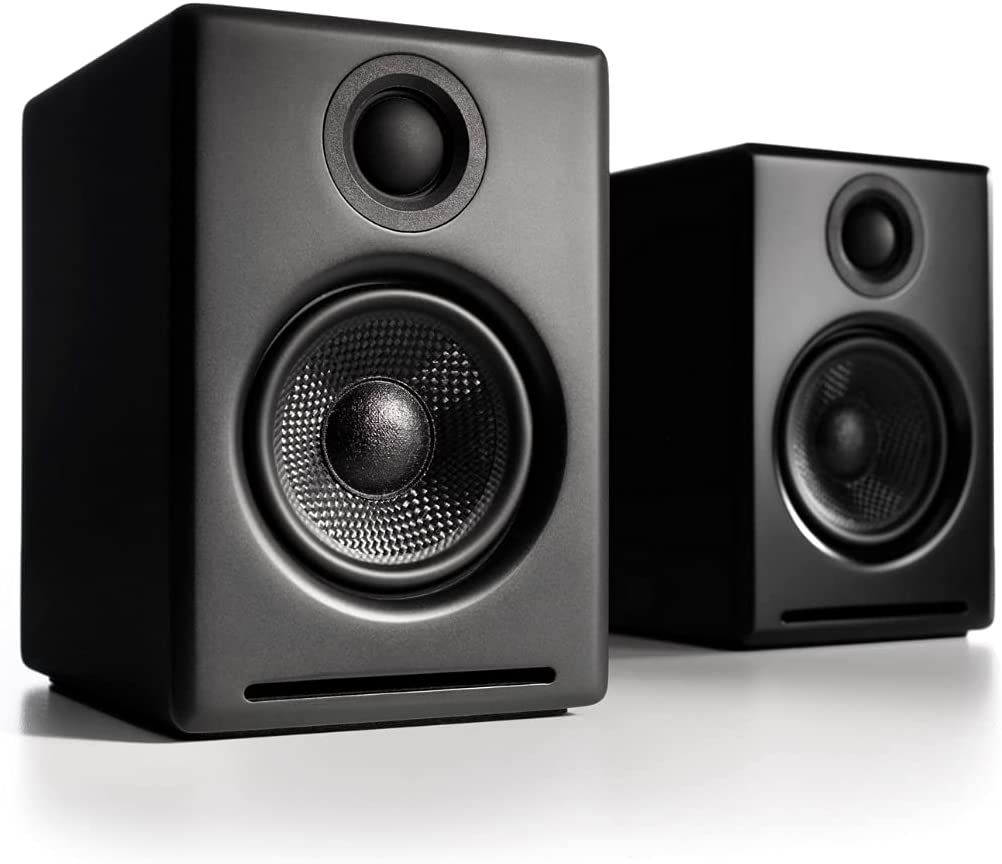 A little higher up the price ladder are the Audioengine A2+ bookshelf stereo speakers. These have a very simple design, ensuring they should simply melt into any workspace background. They also pack Bluetooth support, allowing you to send over music from your phone if you want.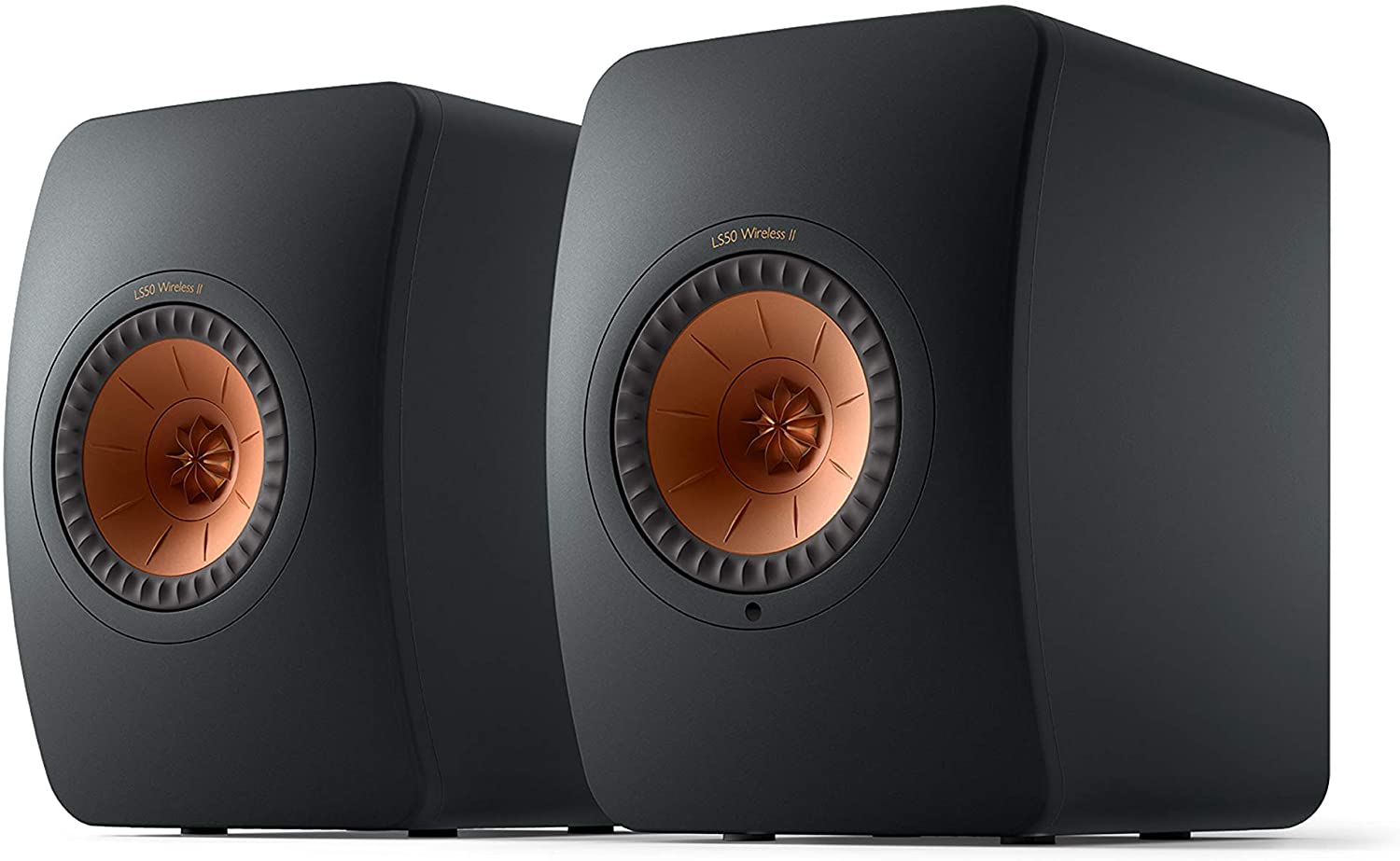 If you want to blow away all expectations and have the very best, any desktop speakers from KEF will be sure to impress. These LS50 Wireless IIs have a phenomenal design, top-of-the-line wireless features, and a sound the most tuned audiophile ear will appreciate. You'll pay for them though — the KEF LS50 Wireless IIs absolutely dwarf the price tag of other options here.
Wrap Up
You'll likely find the size of the rabbit hole gets deeper and deeper with each passing piece of this guide. There are a range of great desk and chair options out there, but there are certainly far fewer choices than there are keyboards, mice, and external displays. There is quite literally a budding community of mechanical keyboard enthusiasts that would happily blow your entire workspace budget on just the thonkiest keyboard.
But by and large, displays, keyboards, mice, and audio devices will be the core devices you interact with most on a daily basis. It's important you pick devices that fit your budget, fit your needs, and fit your usage lifespan — you're going to use these a lot, so be sure they are comfortable and check as many boxes on your list as possible.
The last piece to our guide will come in a few weeks. In it, we'll discuss the finer details of workspace considerations: lighting, docking solutions, display stands and monitor arms, desk accessories, analog tools, and more.
The Sweet Setup Staff Picks for 2022
We spend an inordinate amount of time sorting through hundreds of apps to find the very best. Our team here at The Sweet Setup put together a short list of our must-have, most-used apps in 2022.