What we published, and links of note
June 26, 2015
Here are the things we published this week, as well as some great link material. You can also stay up-to-date by following us on Twitter and RSS.
Also, we have a weekly email newsletter that sums up all the new and cool things published to the site. If you like to stay up-to-date via email, then you should sign up here.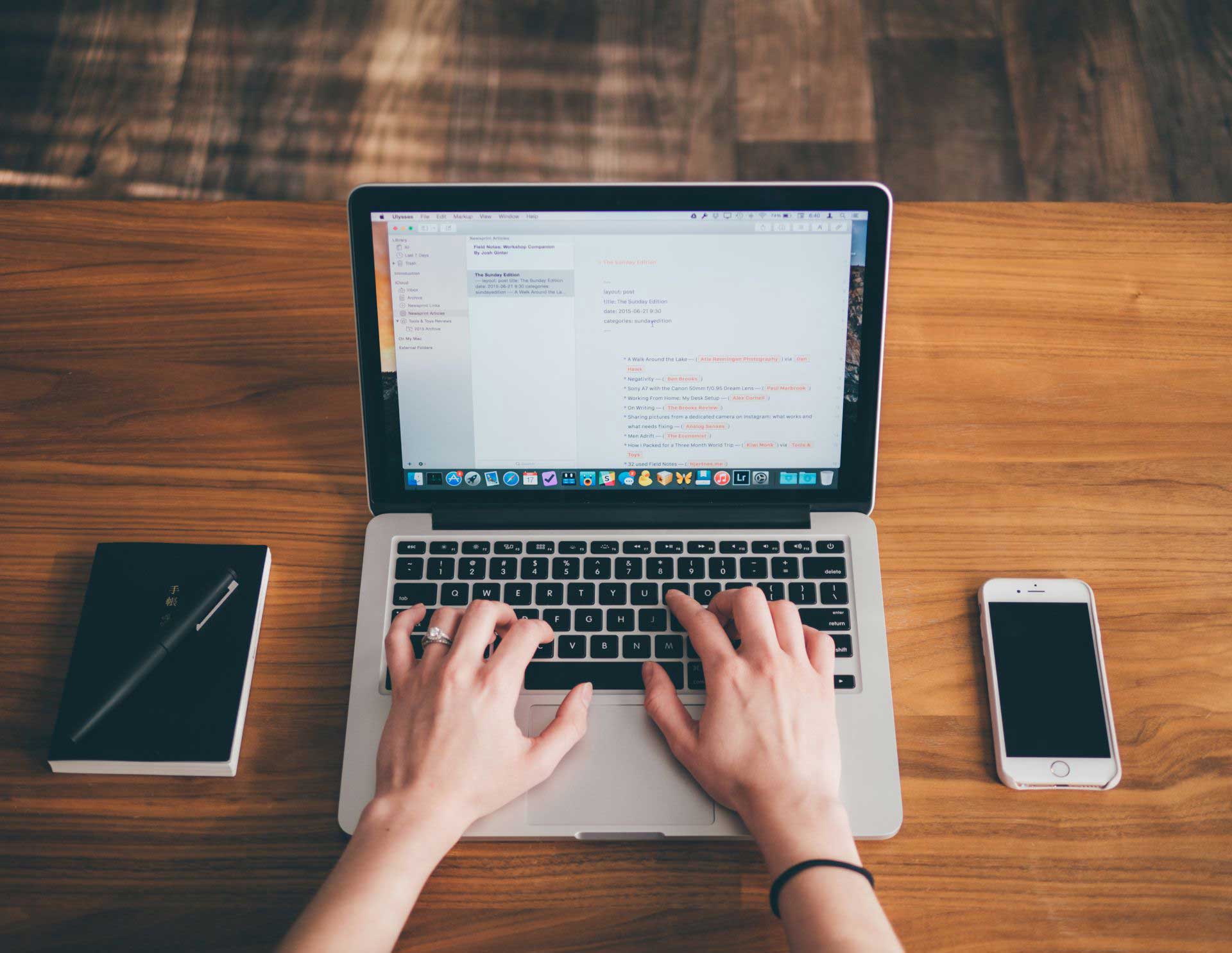 There are a lot of great options available in this golden age of writing applications for the Mac, but we believe that none of them are as finely tuned or have the degree of polish that Ulysses does. In our opinion, it's the perfect combination of powerful writing tools and a focused, distraction-free writing environment.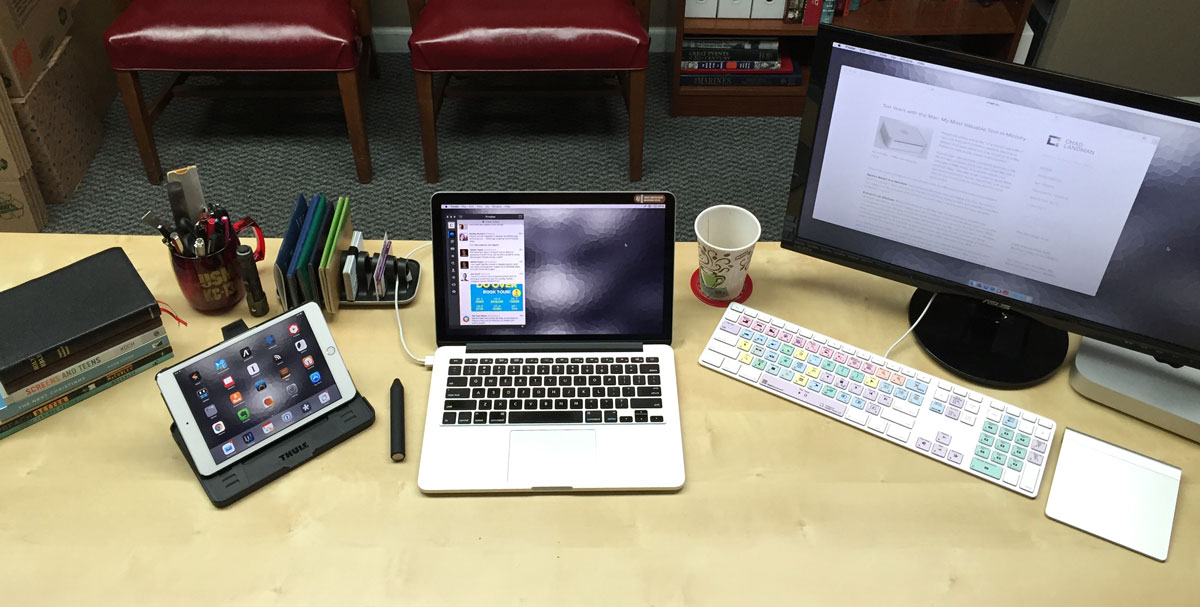 Chad Landman is a youth minister (pastor), independent designer, and podcaster living in the middle Tennessee area with his wife and two sons.
My ideal setup would be clean, organized, and glanceable with everything at an arm's reach.
We'd love to hear from you. Just fill out this form with some basic information and we'll be in touch.
I've been using Alfred for many years now. We recently picked it as our favorite OS X launcher. One of my most used features is the System Commands section. This allows me to lock my mac, eject all my external drives (I keep two Time Machine drives running at all time), or force quit Apps right from the keyboard.
Federico Viticci of MacStories wrote an in-depth piece explaining why the future of web views in iOS 9 are important and a bigger deal than we might think. Opening a web page inside an app is surely convenient, but with the new functionality Apple is cooking in iOS 9, they are growing from just convenient to extremely powerful.
For years, in spite of some security concerns, [web views] worked well and became the de-facto standard among third-party iOS apps.

With iOS 9, Apple wants this to change – and they're bringing the power of Safari to any app that wants to take advantage of it.
Shawn Blanc, founder of Tools & Toys and The Sweet Setup released The Focus Course this week. This latest release is something Shawn has been working on for the better part of a year, and it certainly shows in the end product.
The Focus Course is for anyone who wants to increase productivity, personal integrity, morale, and overall quality of life. What sets the course apart is that it guides you in the implementation of these principles so that these topics go beyond mere head knowledge and into experiential knowledge.
Where most books offer helpful tips that can possibly change your life, Shawn's course actual puts these concepts into action through a 40-day curriculum.
The best way to promote your product, service, or company directly to our readership and site visitors is through a sponsorship of the site.