We Updated Our Review of the Best Habit Tracking App, a Great Tip on Using Drag and Drop with Shortcuts, and More
January 4, 2019
Here are the things we published this week. You can also stay up-to-date by following us on Twitter and RSS.
Also, we have a weekly email newsletter that sums up all the new and cool things published to the site. If you like to stay up-to-date via email, then you should sign up here.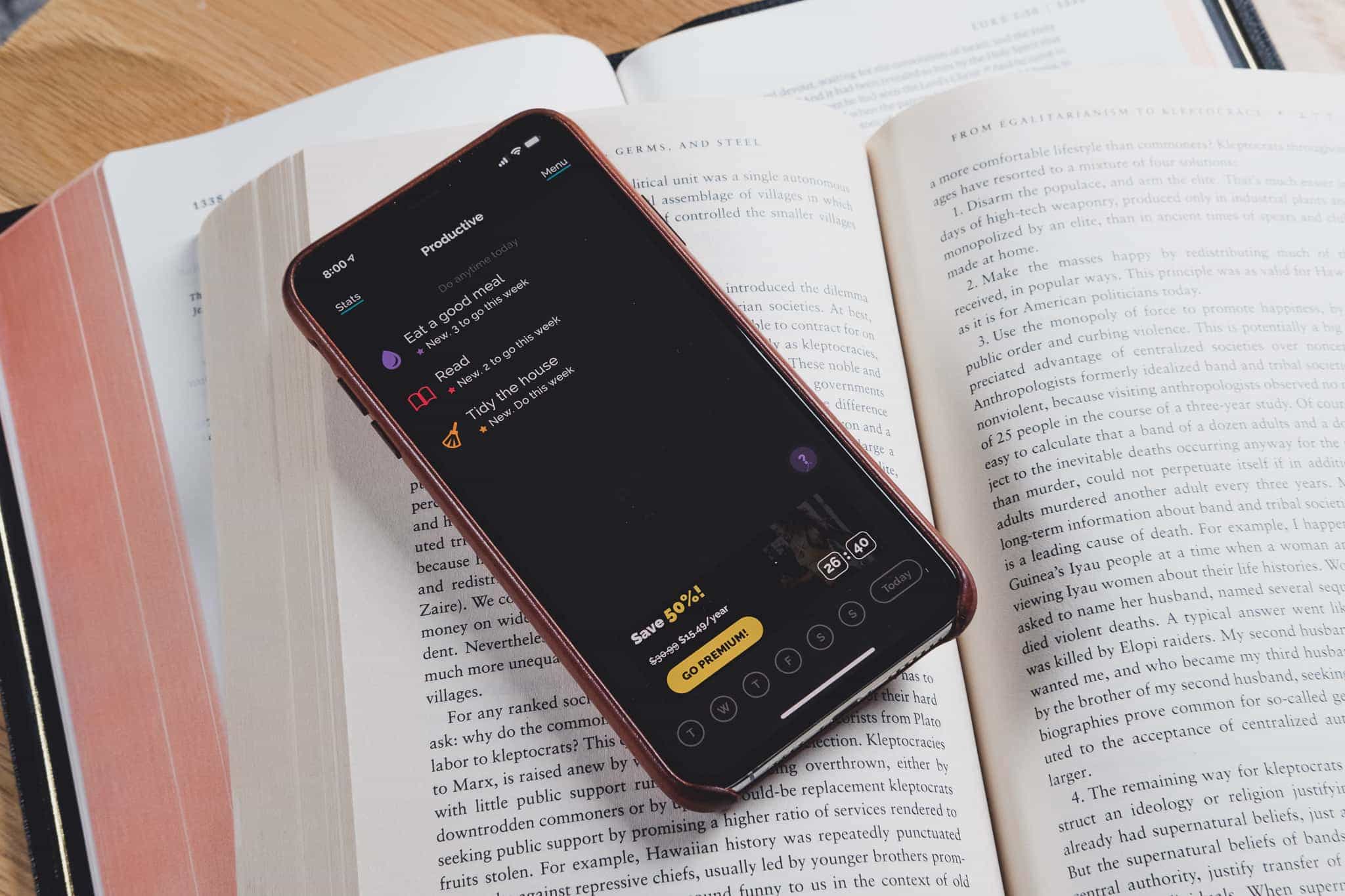 You need an app for tracking your New Year's habits, and the best place to start is Productive. Productive was our former pick for the best habit tracking app for iOS as well, but it has undergone some improvements and the field of competitors has grown significantly since the last time we looked at this review. Productive's design, "Don't Break the Chain" philosophy, and Boost Mode will have you making new habits (or breaking old ones) in no time.
Get Our Best Photography Tips & Workflows
Transform your photos and edits from average to awesome with our in-depth, mobile photography course. It's jam-packed with training, ideas, and lessons that can literally transform your photography overnight.
One of the many ways to run custom shortcuts in the Shortcuts app on iPad is by using drag and drop.
When you want to use one or more pieces of content, like a photo or tweet, as the starting point for your shortcut, you can move it all into the Shortcuts app in one go with drag and drop.
Ulysses is the central spot for where I store all my notes, research, and other tidbits of inspiration. It's also where I toss all my writing ideas, and it's where I actually do all my writing.
What's so awesome about Ulysses is that it excels at each of these functions. Not only is it ideal for capturing your ideas it's also the best app there is for doing the writing. Win win!
If you're looking to do more writing as we begin 2019, I'd like to humbly suggest that you check out Ulysses. This app is absolutely fantastic no matter which device you're using it on. From the Mac to the iPad to the iPhone … Ulysses is delightful, simple, and fast.
To help you get off to a great start, here are seven links to the best articles, tips, tricks, resources, and other how-tos that we have put together. Enjoy! And happy writing.
The dock on your Apple Watch can be extremely useful because it allows you to easily access apps on your Watch and can even give them a higher priority — which can mean more frequent syncing of data!
By default, your Apple Watch will show the ten most recently used apps in the dock, but we'll show you how to modify the dock to better suite your preferences.
Bonus! One more thing…
In-Depth Video Tutorials to Use 1Password Like a Pro
If you struggle to keep your 10,000 usernames and passwords straight, let us show you how to take advantage of 1Password.
Our video course shows you everything you need to know about about securely storing passwords and other private information:
Save login information as you're browsing the web.
Easily search for and deploy your login information on the web (regardless of what device you're on).
Store other kinds of information, such as credit cards, personal info, secure notes, receipts, bank accounts, and more.
1Password uses state-of-the art encryption standards, so in case someone gets ahold of your computer, all that sensitive information stored in your password manager is safe and secure.
And more…
1Password is the best password manager our there, and we want to show you how to get the most out of it.