We Have a New Pick for the Best App for Taking Handwritten Notes on the iPad
June 11, 2019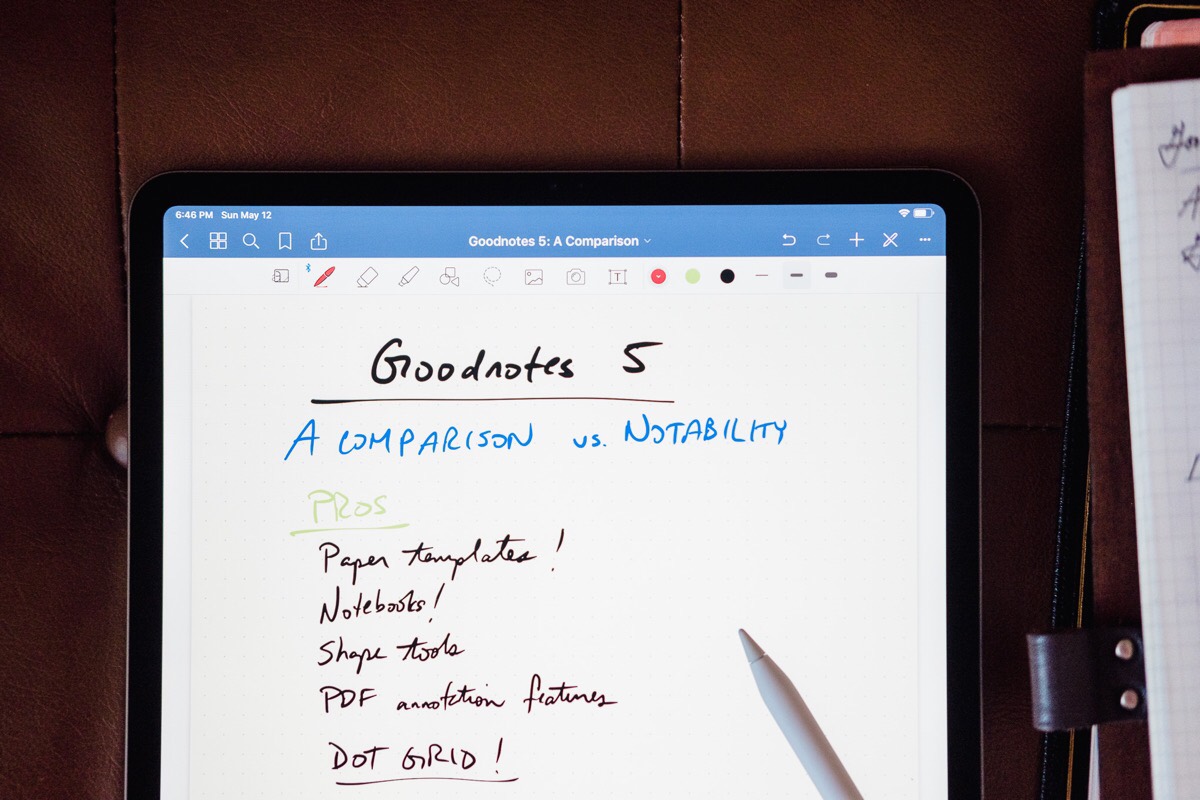 Our timing of our review for the best app for taking handwritten notes on the iPad was impeccable: just a day or two after we originally launched the review, GoodNotes 5 launched an upgrade to GoodNotes 4 and introduced a bevy of new features. We were initially hesitant to quickly rewrite our review all due to the launch of GoodNotes 5, but the additional time has provided clarity.
Since that original review launch, GoodNotes 5 has continued becoming better at what it does. The new design fits the latest iOS aesthetics, while its seemingly unlimited options of pens, highlighters, and shape tools make using the app easier than ever.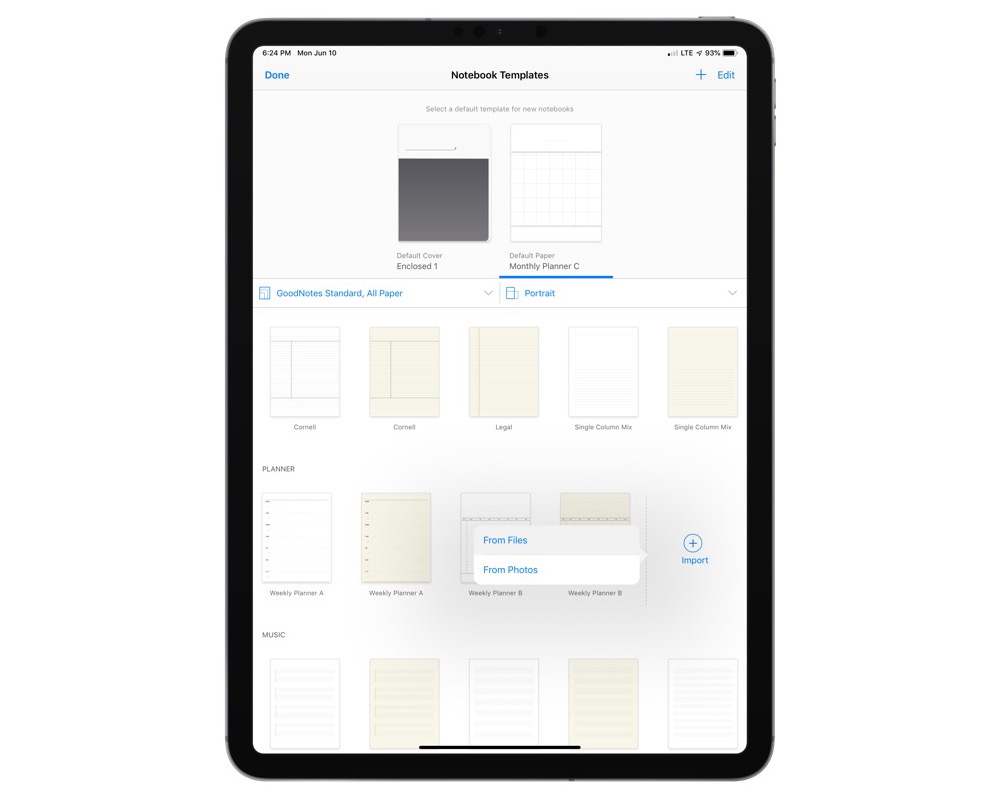 But perhaps more important than all those features are the ability to create PDF paper templates inside GoodNotes. If you have a certain type of paper you want to use over and over again, Goodnotes can create a paper template from any PDF, making your notebook truly and uniquely your own (you can create paper templates quite easily inside an app like OmniOutliner).
It's these features, alongside great backup, sync, and security, and an impending Mac app that make Goodnotes 5 our new pick for the best handwriting note-taking app for the iPad.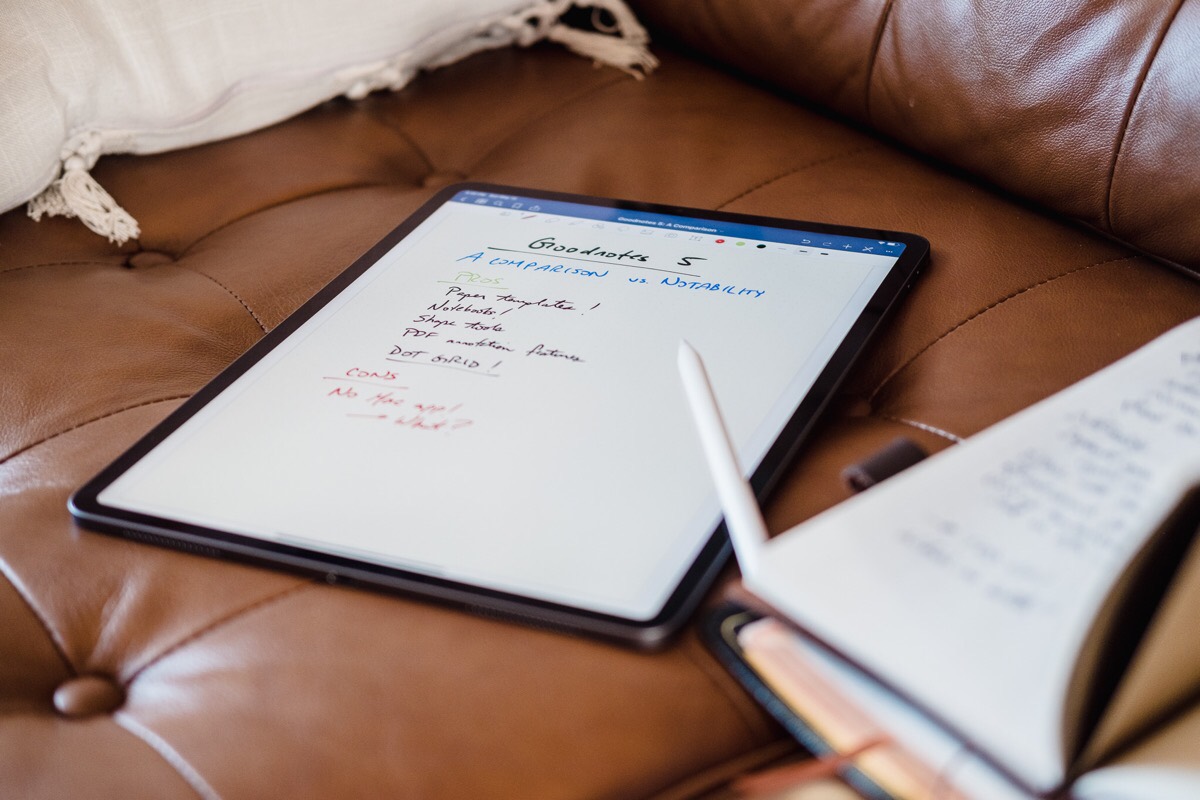 Our review has been updated with some new photography and, best of all, now comes with a handy guide to quickly get you started with GoodNotes 5. Our new guide teaches you how to create and save custom page templates and how to use those page templates to transform GoodNotes into your own productivity notebook. The guide is completely free — just check out our review for the full details.
Wait. There's one more thing…
Custom Productivity Templates for GoodNotes (and more)
If you want to use custom productivity templates in GoodNotes, we've got a whole library that can help you.
We'll show you…
How to create and save custom page templates.
How to use those page templates to transform GoodNotes into your own productivity notebook (or any other type of notebook replacement).
How to manage and organize your GoodNotes notebooks.
And more…
Plus, we also have included our entire, in-house library of custom productivity templates.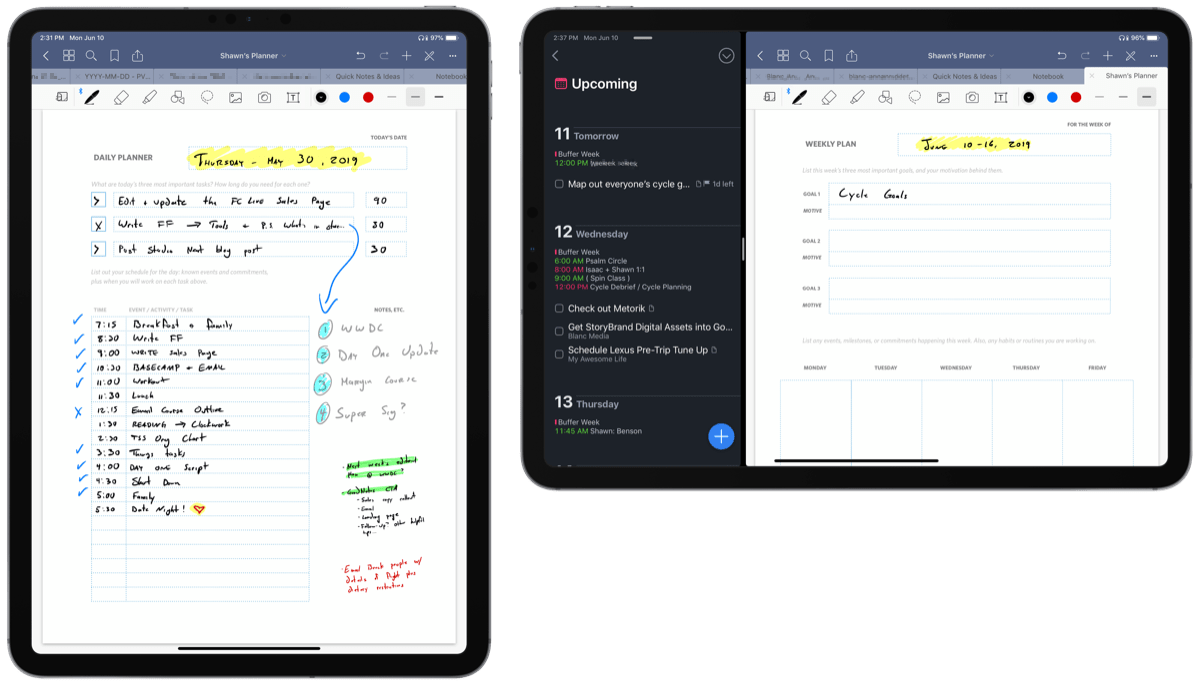 Our complete in-house library of custom GoodNotes templates are part of our brand-new GoodNotes course.
The new course also includes a slew of screencast tutorial videos to help you save time and frustration. We'll show you all the ins and outs, ticks and tricks, and awesome features of this app so you can use your iPad more.