Using the iPad for Study and Deep Learning, Capturing Ideas with Drafts on Apple Watch, and More
February 5, 2021
Here are the things we published this week and last. You can also stay up-to-date by following us on Twitter and RSS.
Also, we have a weekly email newsletter that sums up all the new and cool things published to the site. If you like to stay up-to-date via email, then you should sign up here.
The post-secondary landscape in 2009 was very, very different than it is today. The iPhone had just been introduced and wasn't available in Canada. The iPad didn't exist. Blackberries were the rage.
In hindsight, the iPad has undergone the most evolution and has been the most consequential tool of my post-secondary career. From the start when the iPad was a myth to a finish line where the iPad can facilitate every aspect of the educational cycle, the past 11 years have seen technological evolution at a backbreaking pace.
With this hindsight in mind, I want to reflect and provide some guidance on how I transitioned my entire post-secondary schooling to the iPad. It's this experience that has led me to believe the iPad is the world's greatest learning tool. Ever. In the history of humanity. The iPad is humankind's greatest educational achievement.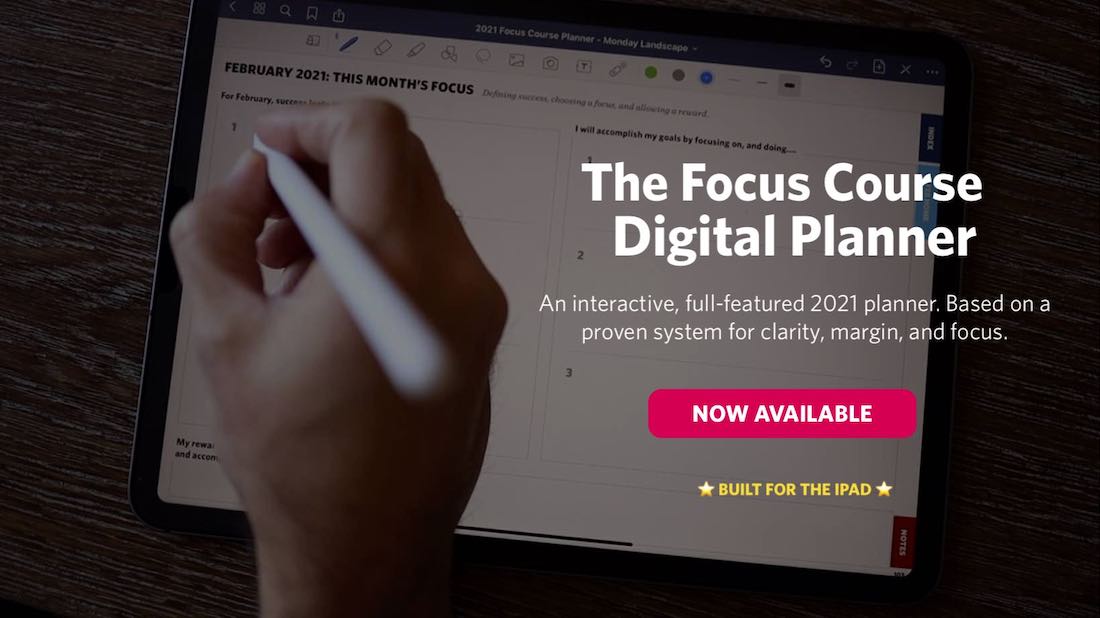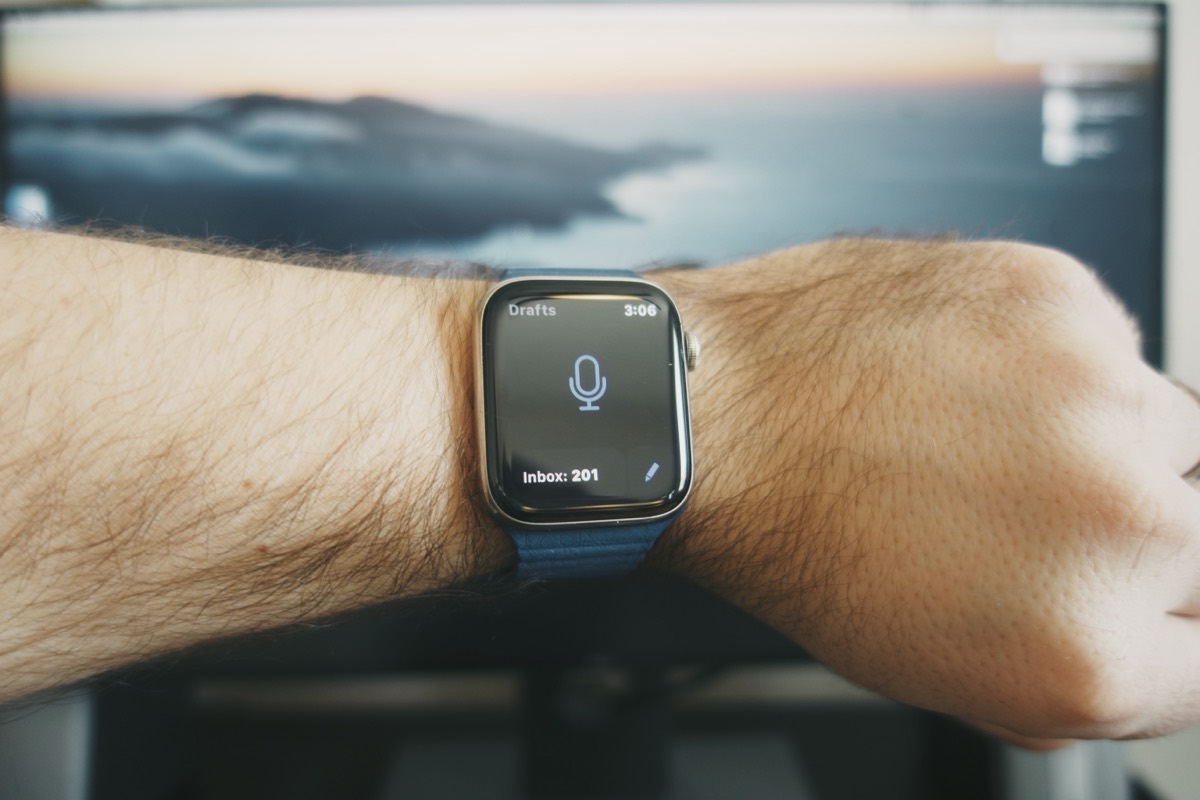 The productivity space has been going through a bit of a revitalization recently, and maybe surprisingly, it's note-taking apps that are causing the bulk of this excitement. Solutions are sprouting all over the place lately, with things like Roam Research, Notion, Obsidian, Bear, Craft, RemNote, Drafts, and oh yeah, Evernote, occupying a considerable amount of attention and debate.
While we're not going to look at the intricacies of all of these apps and services today, we are going to consider the three general note-taking personalities, look at how Drafts allows you to capture notes from anywhere using an iPhone and Apple Watch, and walk through how to set up Drafts to be an excellent tool for capturing your own ideas – no matter which of those which note-taking app you end up using.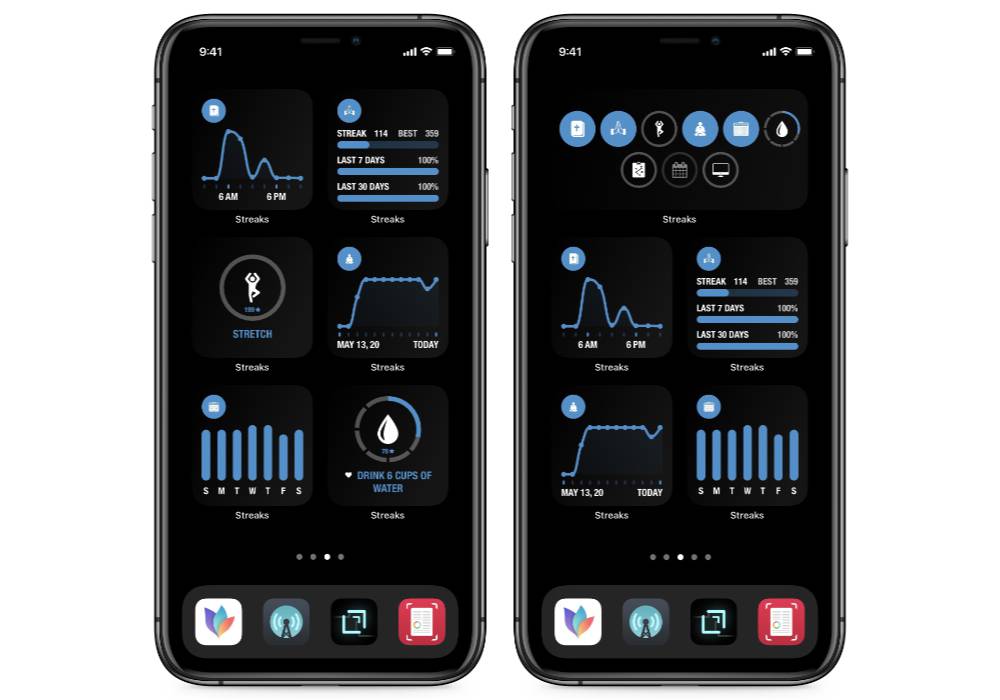 Streaks, our pick for the best habit tracking app, just received an update to version 6.1. The update adds a bunch of small health and automation features, but the thing that I'm excited about is the addition of the Stats widget.
The Stats widget shows statistics about a single habit in a variety of ways. It is only available in the small widget size, but it's very customizable and offers a bunch of display types:
Mini Charts – shows horizontal bar charts for your current streak, the last 7 days, and the last 30 days.
Time of Day – shows a line chart for what time you complete the task.
Day of Week – shows horizontal bar charts for the days of the week that you complete the task.
Completion Success – shows a line chart for your completion success rate over time.
You can also choose whether you want the task to switch automatically, to show the next task that's incomplete, or select a specific task to display in the widget.
And this is where things start to get interesting.
Use habits to your advantage
The Simple Habits video course can help.
Discover how to make simple changes, starting today, that will make your daily life better. Watch the whole course in the time it takes for a long lunch break.
If you're curious about how the M1 Macs compare to the older Intel brethren, John Voorhees has you covered with some in-depth testing and comparisons. The compelling reasons to switch to M1 sooner than later are surely stacking up.
It's been just over two months since the first M1 Macs were delivered to customers. I purchased an M1 MacBook Air to replace my aging 2016 MacBook Pro, and not long after, Apple sent me an M1 Mac mini to try. In the ten weeks or so since then, I've used both almost exclusively for a wide variety of tasks, and although both computers are somewhat limited by their lack of ports, that has been less of an issue than I anticipated. What's been far more notable, remarkable in fact, is the performance of the new MacBook Air and Mac mini.

The app business is hard, but isn't just about reviews and downloads.
Consider other marketing channels, like SEO. From maintaining proper site architecture to managing crawlers and meeting content development needs — it can be overwhelming. That's why when managing off-page elements, relying on influencers is key.
Enter Intellifluence for digital marketing.
With 100,000 app influencers, Intellifluence helps marketers by streamlining outreach to save time, getting you in front of the right audience.
Find the right influencers for your business using the advanced discovery engine.
Create campaigns designed to have these influencers pitch YOU on doing work.
Utilize internal payments to ensure work you're paying for gets done without having to chase people down.
Need influence to juice app store visibility? The combined audience size for Intellifluence's app influencers exceeds 36 million!
Put these influencers to work for your own sweet setup and save time today.
---
Our thanks to Intellifluence for sponsoring the site this week.