Tom Carmony's sweet Mac setup
December 8, 2014
Every week we post an interview with someone about what software they use on their Mac, iPhone, or iPad. We do these interviews because not only are they fun, but a glimpse into what tools someone uses and how they use those tools can spark our imagination and give us an idea or insight into how we can do things better.
New setup interviews are posted every Monday; follow us on RSS or Twitter to stay up to date.
---
Who are you and what do you do?
My name is Tom Carmony, and I'm Design Director at Black Pixel. I've been designing for the web since 1997, previously at Mule Design, Evening Edition, and more than a decade of freelancing.
What is your current setup?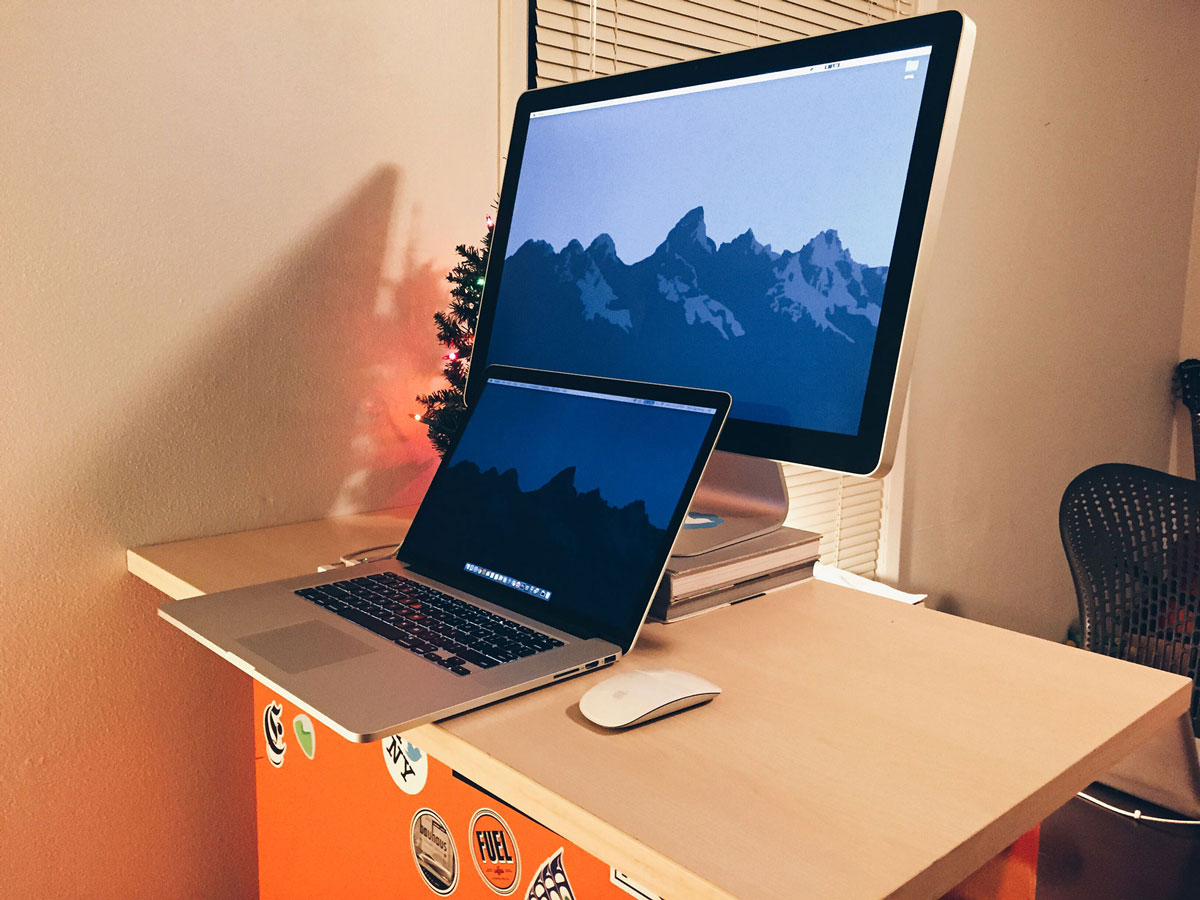 Editor's note: you can find Tom's desktop wallpaper here
I work from a mid 2014 15" Retina MacBook Pro, with 16GB RAM and a 512GB SSD, running Yosemite. This thing is a beast, and far and away the best Mac I've ever owned. At the Black Pixel office, I pair it with a 27" Thunderbolt display and a Magic Mouse (to this day I still hate that product name, but I love the device itself). When working from my home office, I dock to a 24" Apple LED Cinema Display atop a makeshift standing desk. The desk is fashioned from a small top paired with an ancient solid wood 3-drawer file cabinet. It's kinda janky, but it does the trick.
What software do you use and for what do you use it?
When I'm designing, I can typically be found in Adobe Photoshop CC 2014 and Sublime Text 2; otherwise I'm most likely fielding messages in Slack and/or Apple Mail, and collaborating in Google Docs or Sheets.
Everything important gets backed up via Dropbox and SuperDuper; passwords and all sorts of related data gets stored in 1Password; I keep my menu bar generally de-cluttered thanks to Bartender. I tweet via Tweetbot, listen to music via either iTunes or Rdio, and keep up with RSS via Digg Reader.
In recent months, I've made a concerted effort to use as many stock apps as possible to better simplify my workflows. I'm generally pretty happy with that move, and regularly put Reminders, Notes, Mail, Contacts, and Calendar to use on both desktop and mobile.
Speaking of mobile, my device of choice is a Space Gray 64GB iPhone 6, wrapped with a svelte Spigen Thin Fit case. I'm on my second iPhone 6, after the first met its untimely demise thanks to a three foot fall onto a rough patch of sidewalk.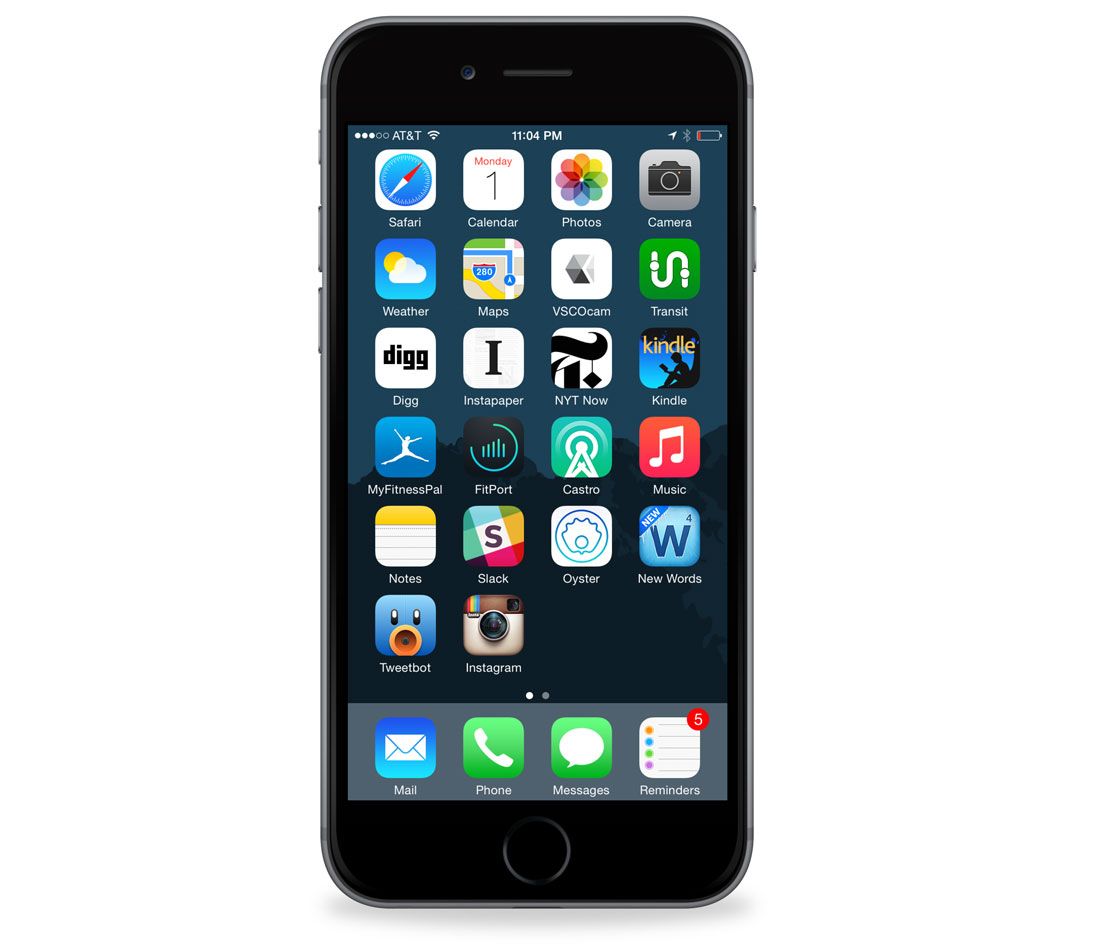 How would your ideal setup look and function?
I feel like both my Mac and iPhone are pretty close to my ideal rigs. I'd love to have a couple of big, beautiful, Retina Thunderbolt displays to dock to, maybe perched atop a nice reclaimed wood standing desk – maybe from Urban Wood Goods.
---
There are more Sweet Setup interviews right here.