Time Blocking and Efficiency, Making 2021 a Better Year, Journaling Ideas, and More
January 8, 2021
Here are the things we published this week. You can also stay up-to-date by following us on Twitter and RSS.
Also, we have a weekly email newsletter that sums up all the new and cool things published to the site. If you like to stay up-to-date via email, then you should sign up here.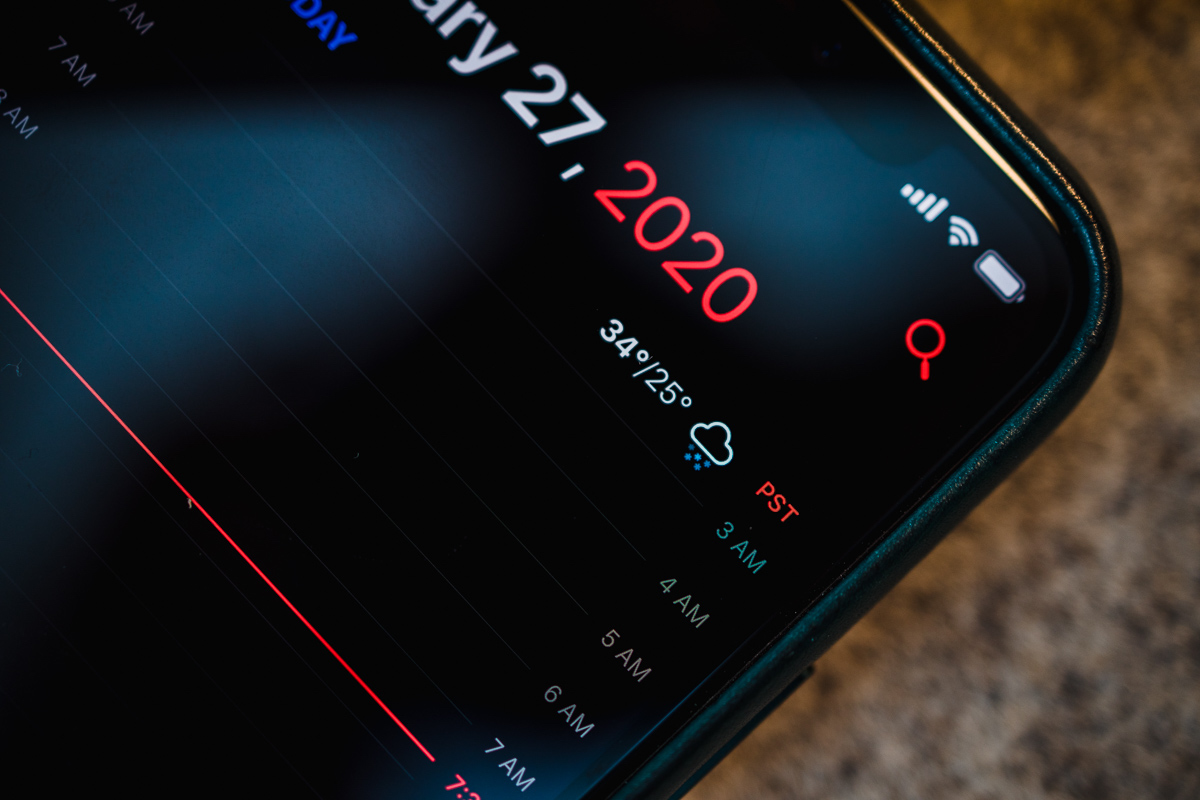 Time blocking is something that took a while to click for me. I understand the concept of dependent tasks, and time restrictions well, and once the pieces fell into place it really became a game changer for me. The somewhat elusive nature of timeblocking is exactly why we created a course on the topic.
I initially tried time blocking years ago when David Sparks first talked about it on the Focused podcast with Mike Schmitz. It didn't really stick, but one thing I did like was having my work in my calendar. Even though I don't work shifts — and I usually work the same hours every day — having that in my calendar made a difference. If I need to podcast earlier, I can see it and drag my work block earlier in the day to allow for it. My work blocks are repeating events in my calendar, which means I don't need to add those every week — and I can plan ahead easily. At the start of the month I look ahead and remove work from holidays, and adjust the events where I have a podcast recording or another appointment already planned.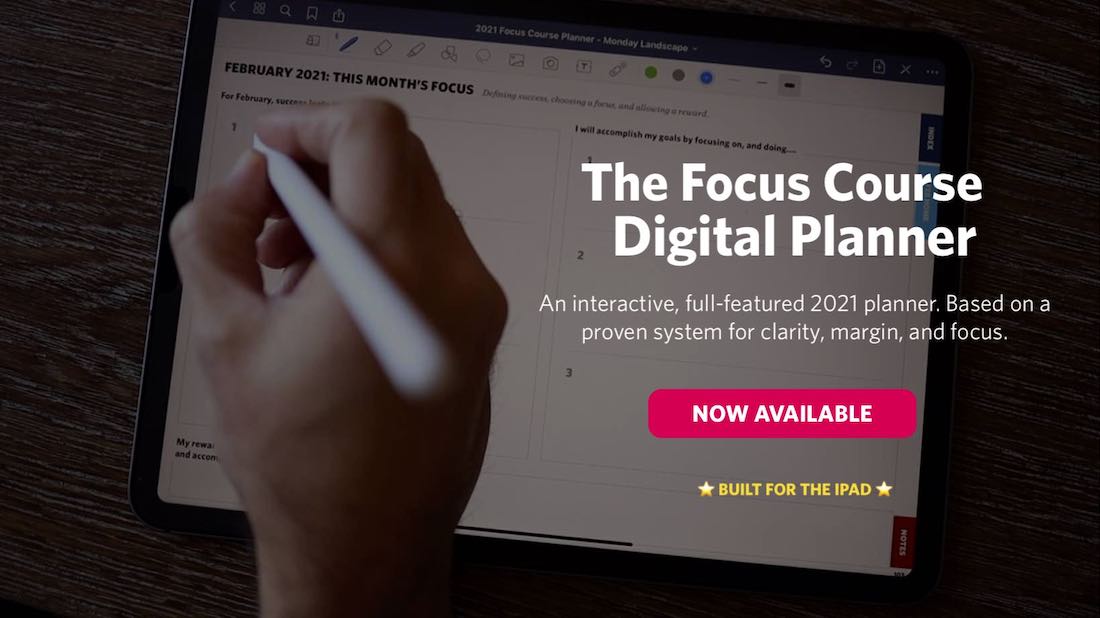 2020 was a doozy.
From quarantines, to shutdowns, to virtual school/work/everything – 2020 has caused a lot of changes. Many of the goals we had at the beginning of the year never materialized.
Which reminds me of this quote by boxer Mike Tyson:
Everyone has a plan until they get punched in the mouth.

The truth is, 2020 punched us all in the mouth. And when it happened, all of our plans went out the window.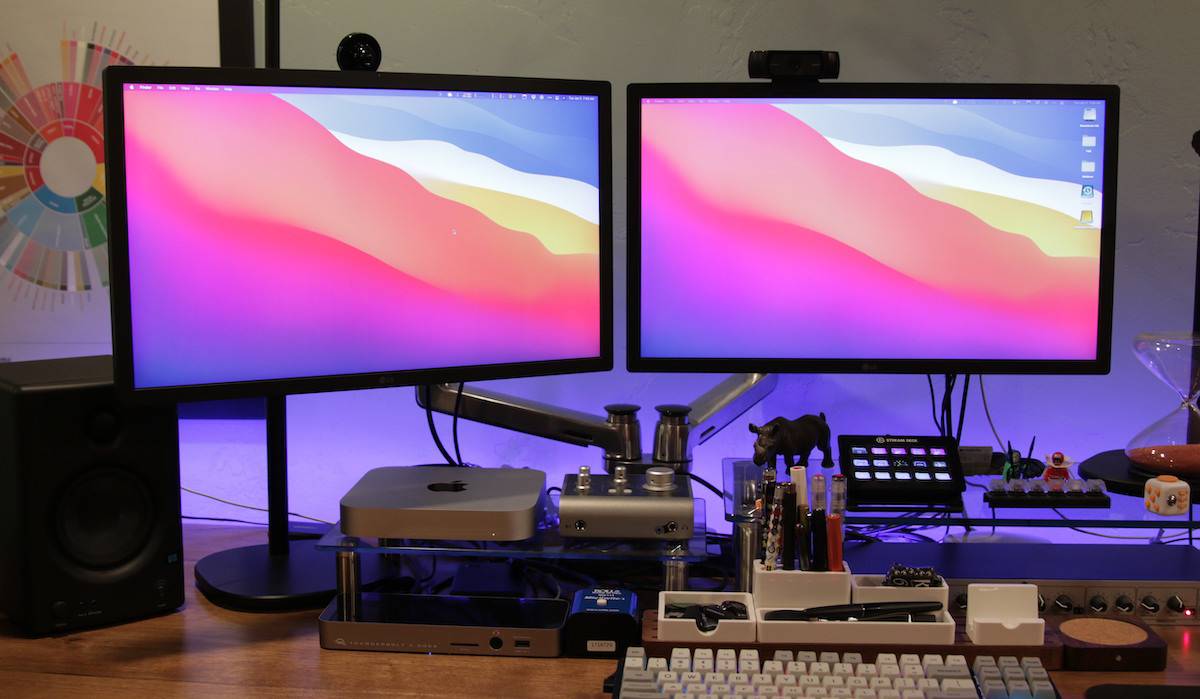 I've always been a laptop person. I've had a MacBook Pro ever since my first 17" titanium model, and had been using my current generation 16" MacBook Pro and a Thunderbolt 3 dock. This allowed me to unplug my laptop and bring it with me when I wanted to work from a coffee shop or needed to travel.
But then 2020 happened.
And now that I work from home every single day, I don't really need a portable computer anymore.
Productivity Guide
Download our simple guide to productivity to help you improve your workflows and be more focused with your time and attention.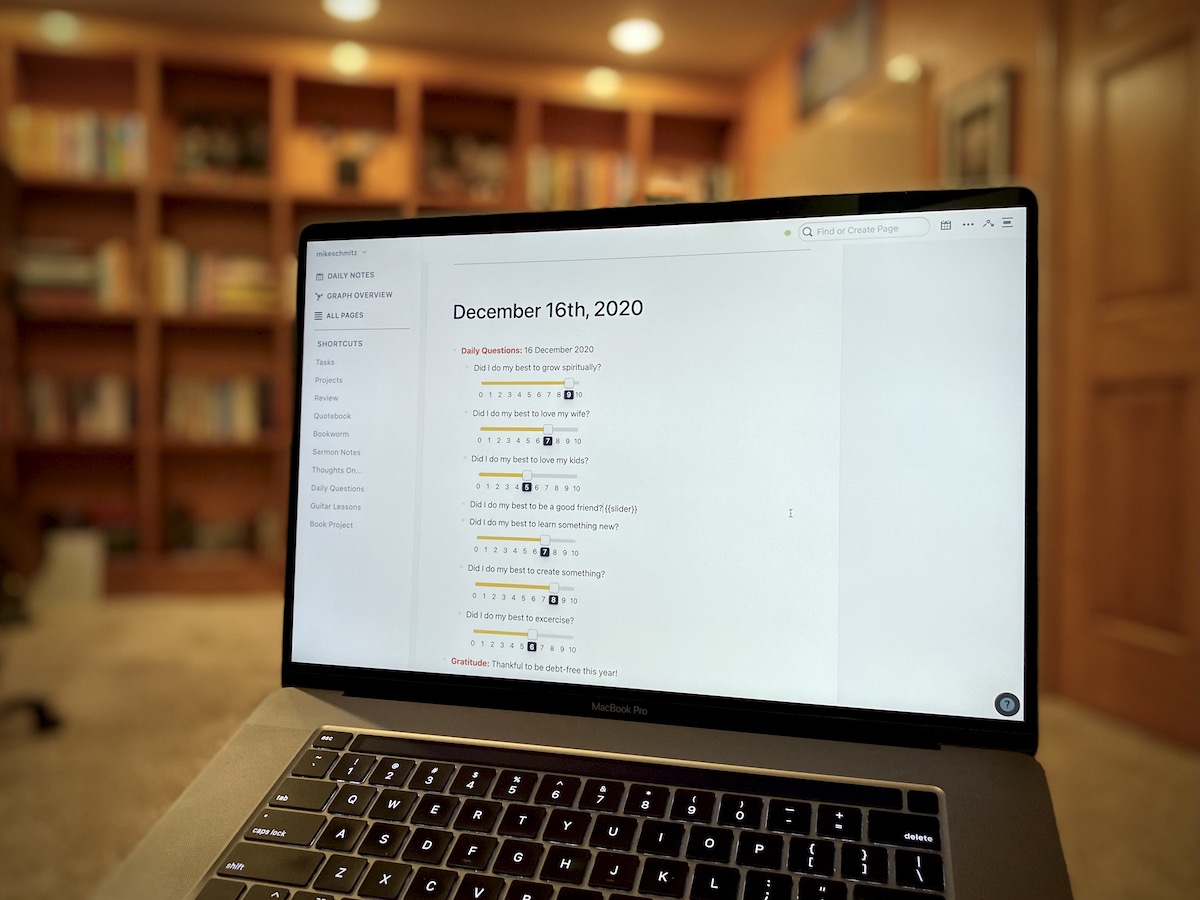 A couple of weeks ago, I watched a great YouTube video by Drew Coffman where he shares a bit of his personal story and makes a compelling case for keeping a digital journal. It's about 10 minutes long and well worth your time.
Drew is also one of the people who initially convinced me to try out Roam Research. While I have my own method for keeping a journal in Roam, watching Drew's video inspired me to make a few changes to the way I keep my digital journal.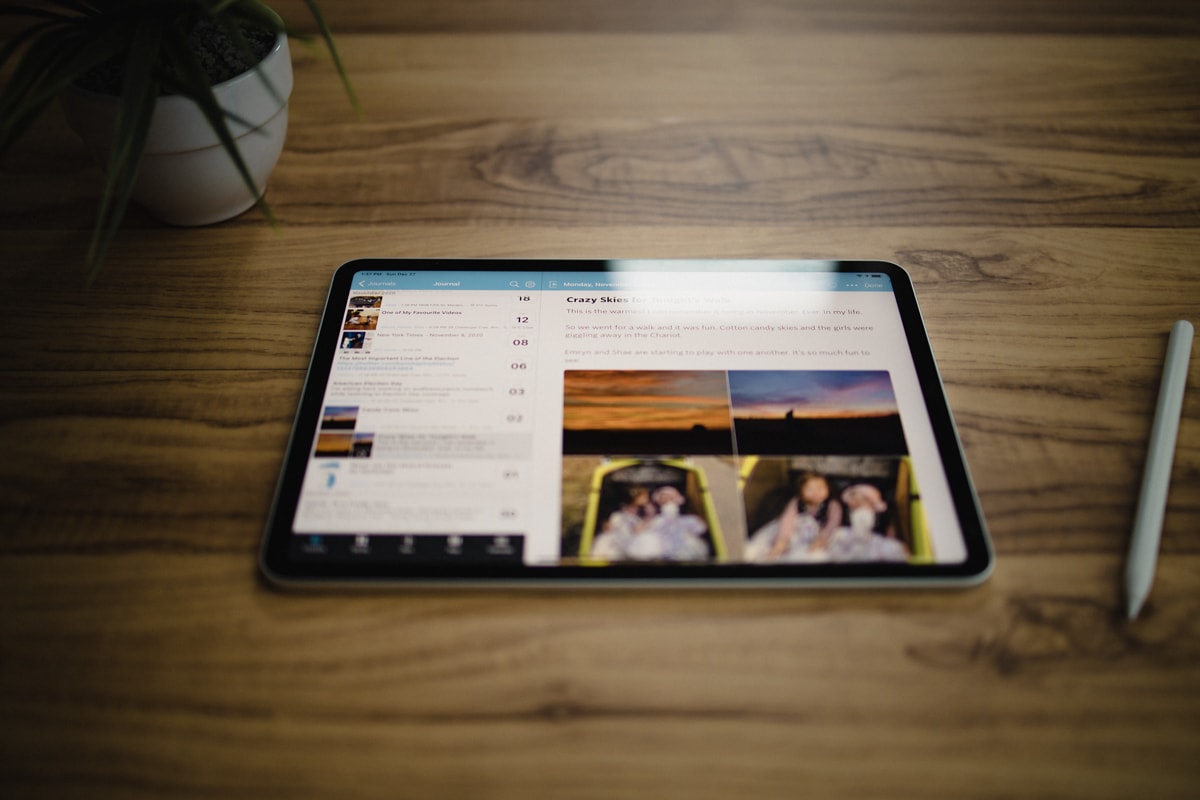 In reflection on the year that was, it's pretty clear there was a great need to document the last 12 unprecedented months. From months away from our loved ones, to window visits with our parents and grandparents, to an abrupt end to international travel — the way of life that was may likely be gone for a long time to come.