Brand New: A Simplified Time Management Course
April 10, 2020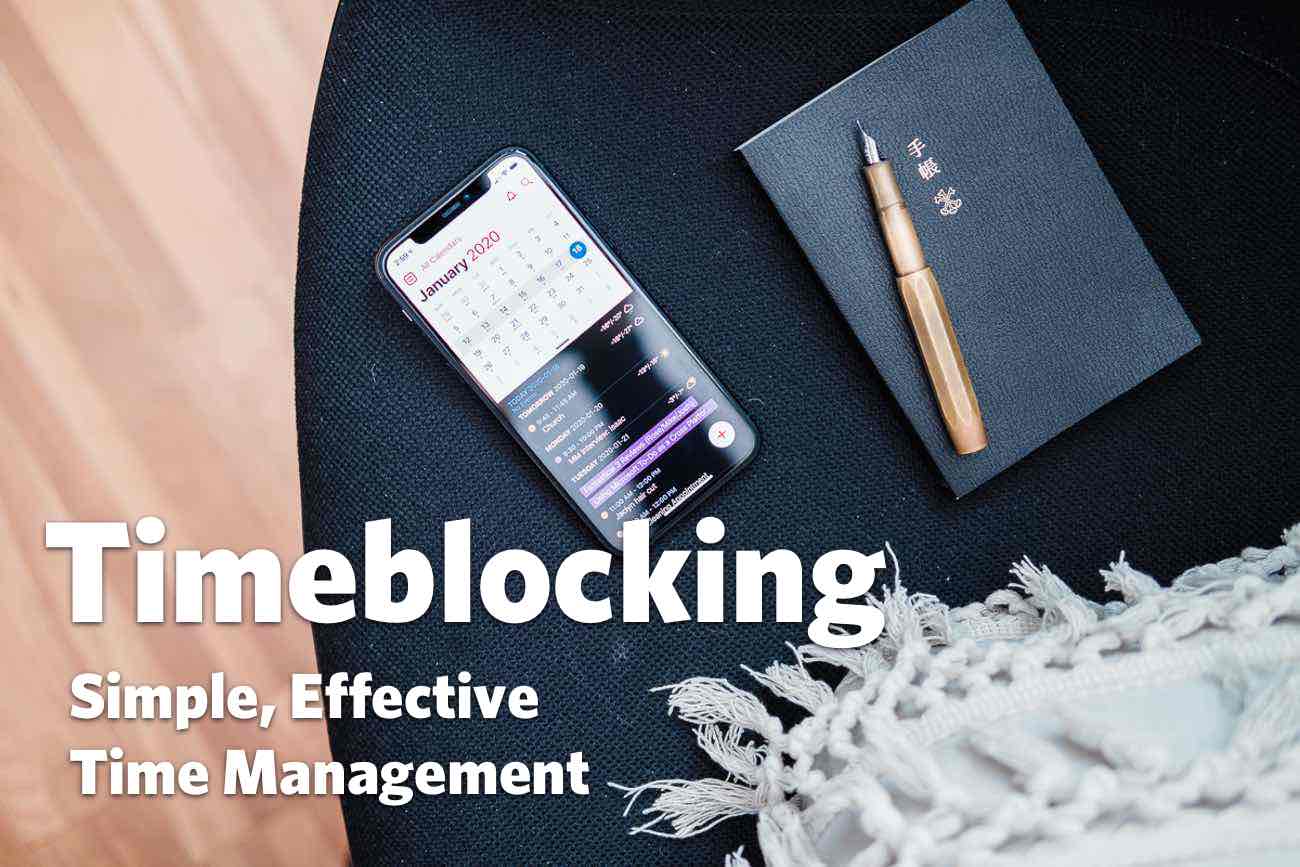 We are excited to announce a brand-new course, created just for the TSS community.
A simple and effective way to manage your tasks and your time.
What is this simple approach? We call it Timeblocking.
Timeblocking is how I (Shawn) manage my task list and my schedule every day. And it's also what Mike (our executive editor) uses every day. Even Cal Newport (author of Deep Work) uses and advocates time blocks.
If you've purchased our 2020 Digital Planner or All the Things course, then you already know that we have have multiple templates all over the place that are built for time blocking.
But! . . . Up until now we've never done any straightforward lessons that teach you exactly why this approach is so awesome and exactly how to use it.
Wait. What is Time Blocking?
Perhaps you're familiar with the budgeting practice which says to give every dollar a job. Time blocking is the same idea applied to the hours in your day.
Just like with your finances, the principle is that whatever is not budgeted is likely to be wasted.
When you create an intentional plan for how you're going to spend your time, you'll be amazed how far your 24 hours can go.
Simple and Effective
In this brand-new course, we show you how to plan your day using "time blocks" so you can be more productive and make the most of the time that you have available to you.
Having a simple way to schedule your day can be especially important if you find yourself in the middle of a transition — such as trying to figure out how to work from home with additional distractions you wouldn't have at the office.
Timeblocking can help you regain control of your day and make sure you are spending your time effectively on the things that are important.
Work Will Expand to Fill the Time You Give It
Have you ever noticed how sometimes you can get a large task done quickly because you have a deadline approaching… yet there are other times when you spend way too much time on something only to make very little progress?
The work we have to do tends to expand to fill the time we set aside to get it done. This is known as Parkinson's Law.
If work takes up the time we allow it, then we can use this to our advantage. By blocking off the time needed (and allotted) for a task, it helps you stay on track and accomplish things in a more timely manner. Thus, leaving more time for everything else!
The Timeblocking Course
1: What is Timeblocking? (Sample Course Lesson)
In this intro video we will give an overview of time blocking, explain how it works, and teach you the concepts you'll need to know in order to make the most of your new time blocking practice. 
---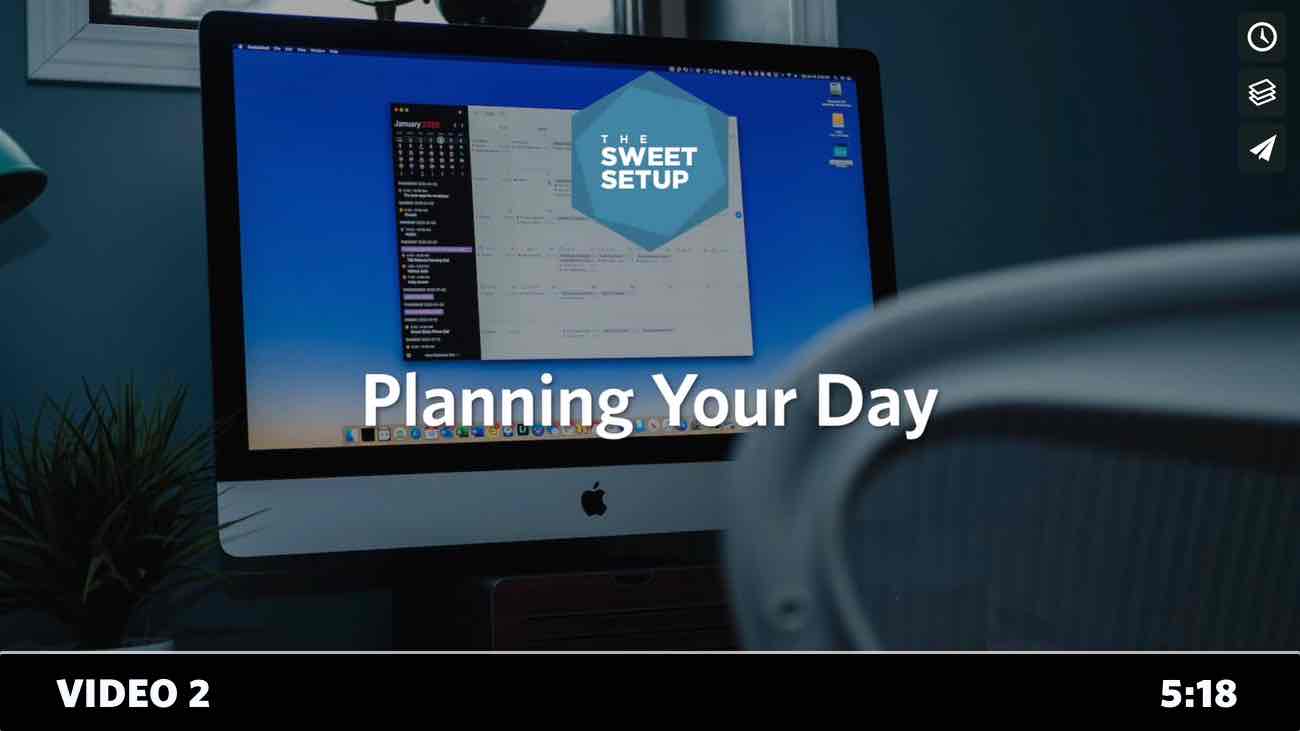 2: Planning Your Day With Time Blocks
In just a few minutes we'll show you how to schedule out a time blocked day. We'll also show you why your task list sucks for time blocking, and why a calendar (or other template) should be used.
Includes: Daily Planning Template and Timeblocking Quick Reference Guide.
Buy now to get instant access to every video and template.
---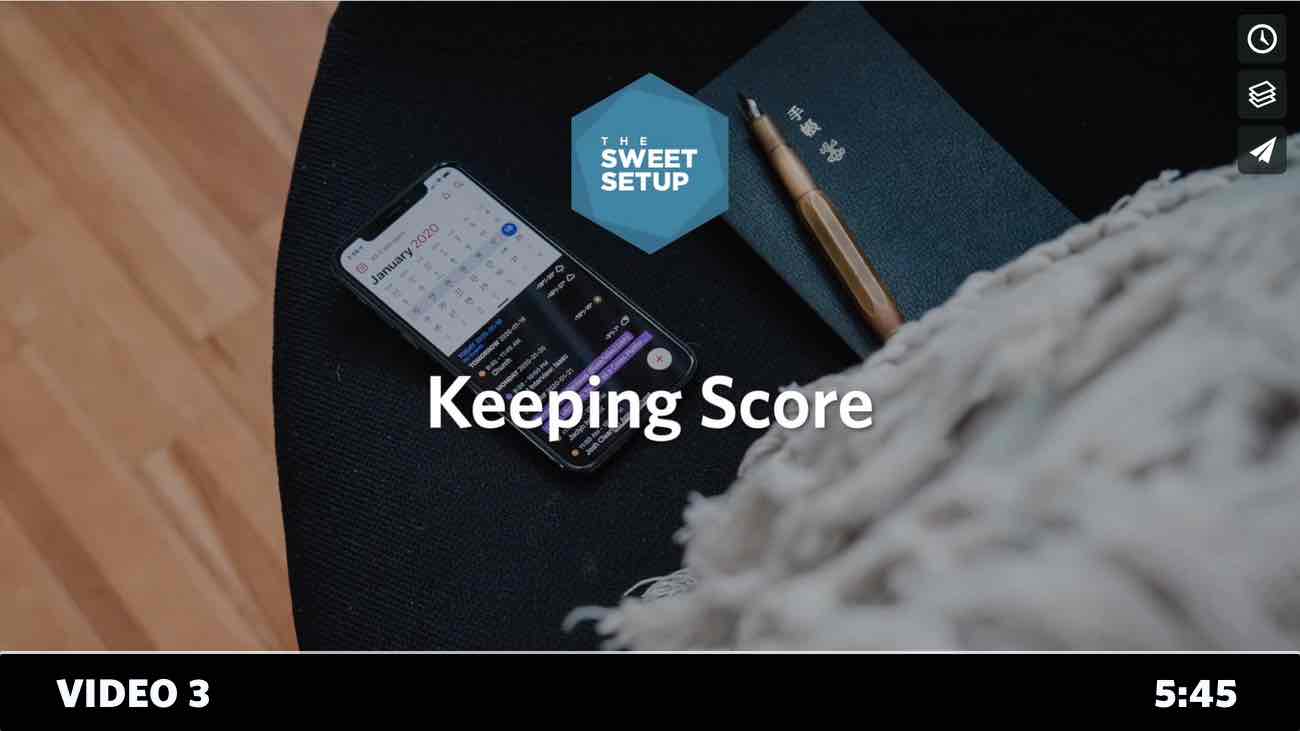 3: Keeping Score
In this lesson, you'll discover how to pay attention to how you are spending your time so you can get better at accomplishing your tasks while also allowing more breathing room in your life.
---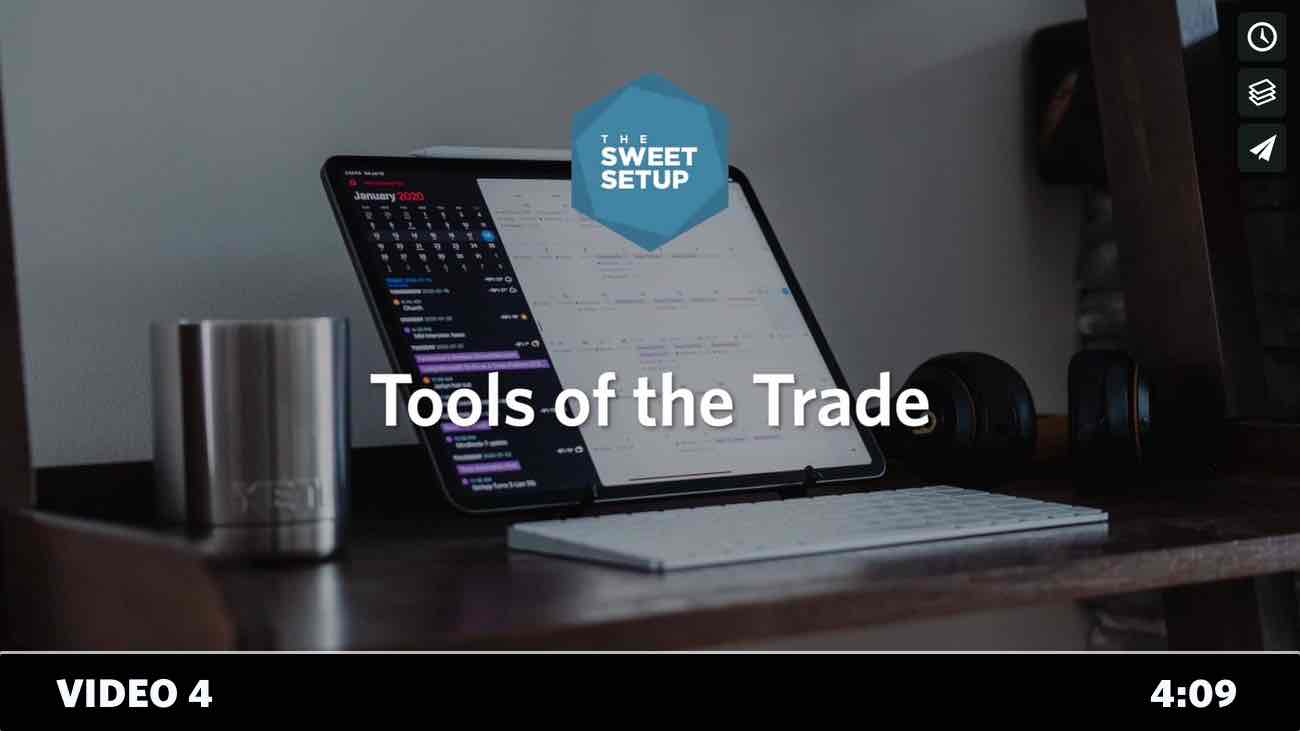 4: Tools of the (Timeblocking) Trade
We want to make sure that you are using the right tools that work for YOU when you begin time blocking. Basically — which will help you best? Analog tools or digital ones?
We cover both analog and digital tools to help you decide which are best for you. Even if you already have a system you're used to, it may be a good time to consider making a change or an upgrade to it.
---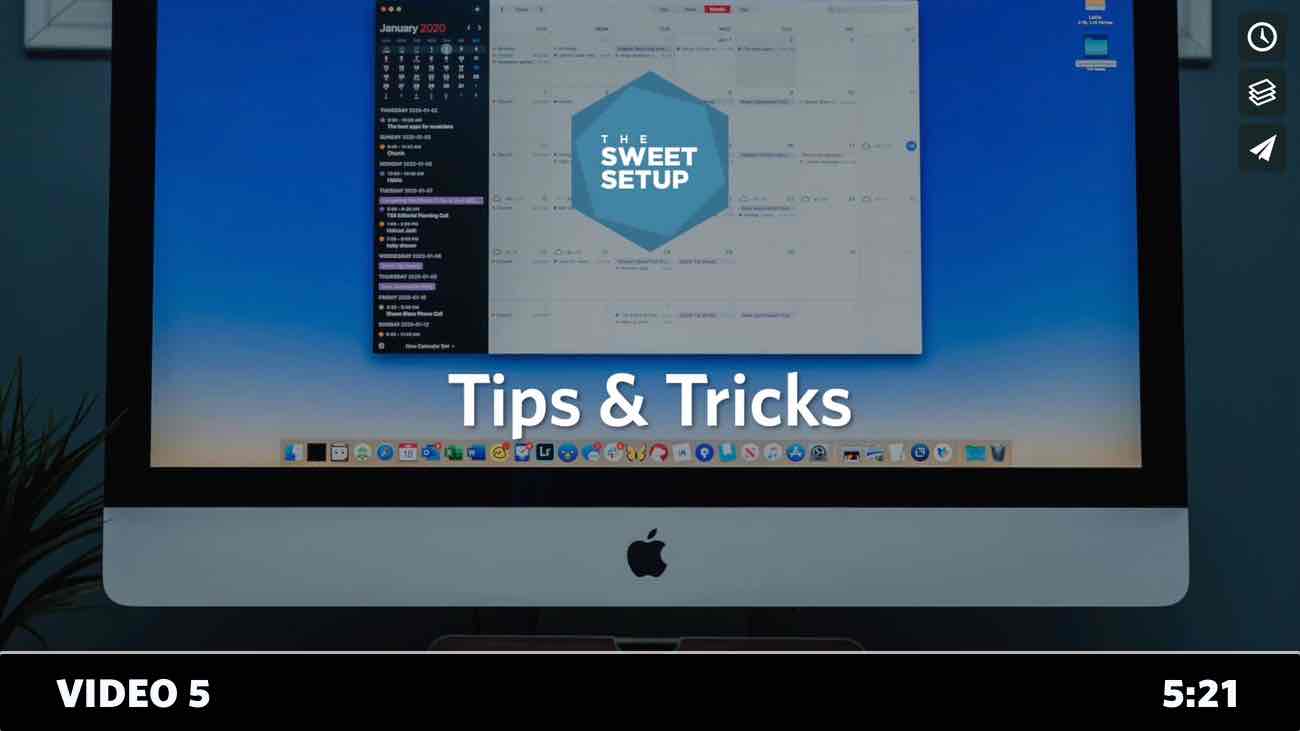 5: Tips and Tricks
You might just be amazed at how productive you can be with the time in your day when you block it off.
To help make sure you have as much time in the day as you can, here are a few tips that will help you avoid the common pitfalls, improve your focus, overcome distractions, and make sure your day includes time for the things that YOU need and want to do.
---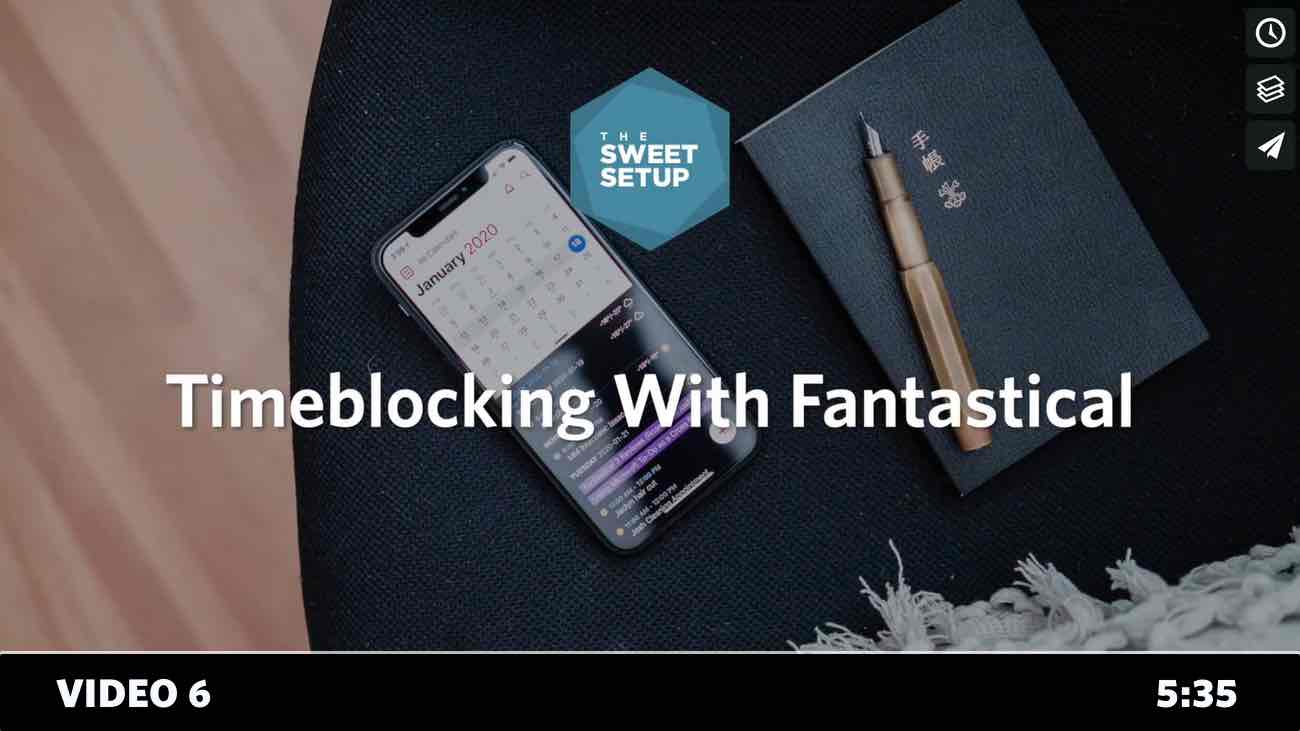 6: Timeblocking with Fantastical
How to use our favorite calendar app, Fantastical, to time block and schedule your day.
---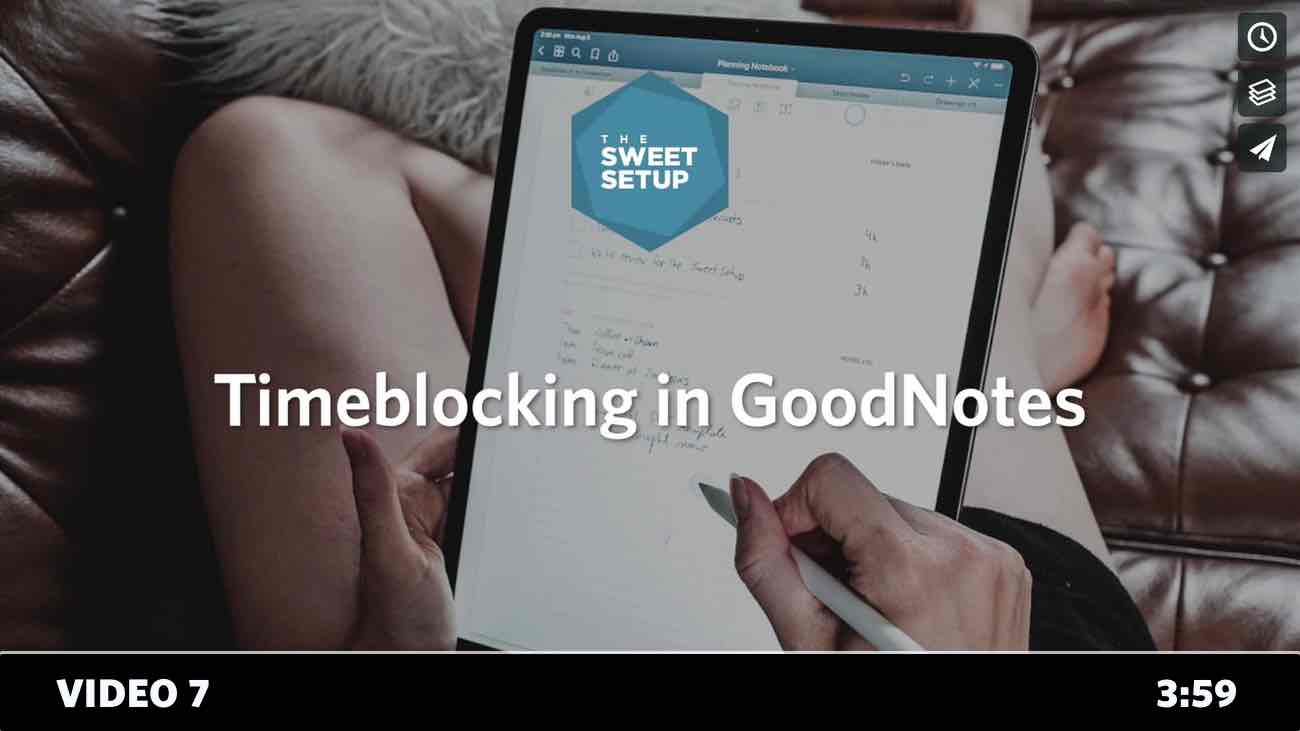 7: Timeblocking with Goodnotes
How to use custom templates in GoodNotes to time block and schedule your day. Included: Daily planning template.
---
Get Back Hours Per Day…
Having a plan for your day will actually make things easier! And, as you'll discover in this course, your plan can include time for doing things other than just work. Such as time for having fun, resting, and the like.
With your time-blocked day, you will be able to stay focused on what matters the most, rather than being pulled aside by what only seems important in the moment.
Buy Without Worry: Get a full refund within 30 days. No questions asked.