Three apps we're trying this week: July 16, 2018
July 16, 2018
There are many apps that grace the Mac and iOS App Stores that simply don't get enough attention or admiration. Sometimes an app is so good at what it does, it becomes the default app for the task and is rarely questioned. Sometimes a new app debuts in a given category and, while it shows promise, doesn't quite live up to our pick for the best in that category.
There are millions of apps to try out on any given day, so here are three we're trying this week.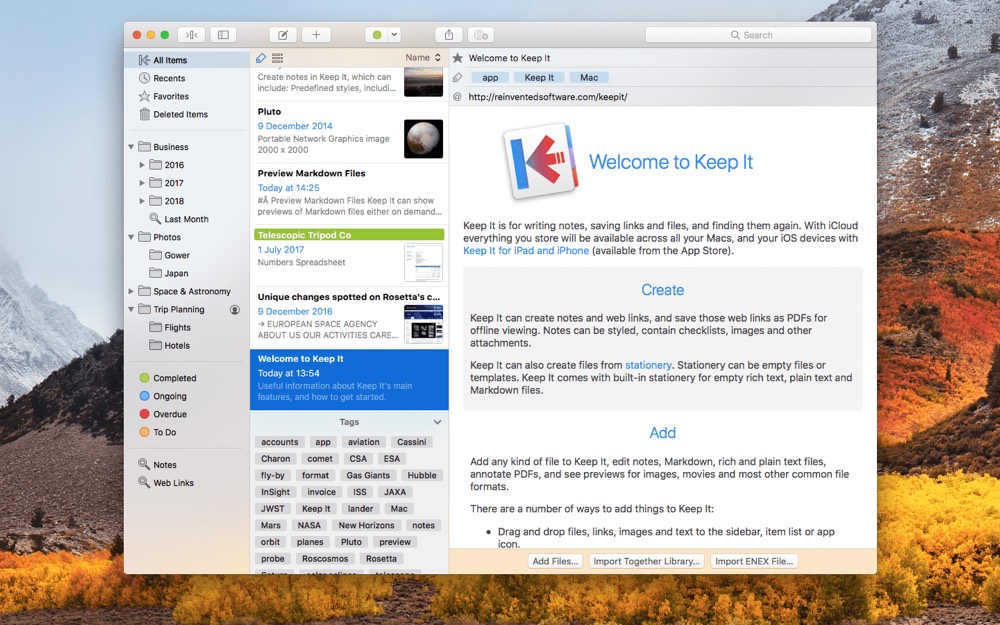 I discovered Keep It through the last few weeks thanks to Federico Viticci's roundup of the apps he's using for his iOS 12 review. In short, Keep It is a notebook, scrapbook, and organizer. It's designed for writing notes, keeping URLs, storing documents, photos, and PDFs, and for staying on top of your research. It appears to be a personal pinboard with much more granular control and far greater search features.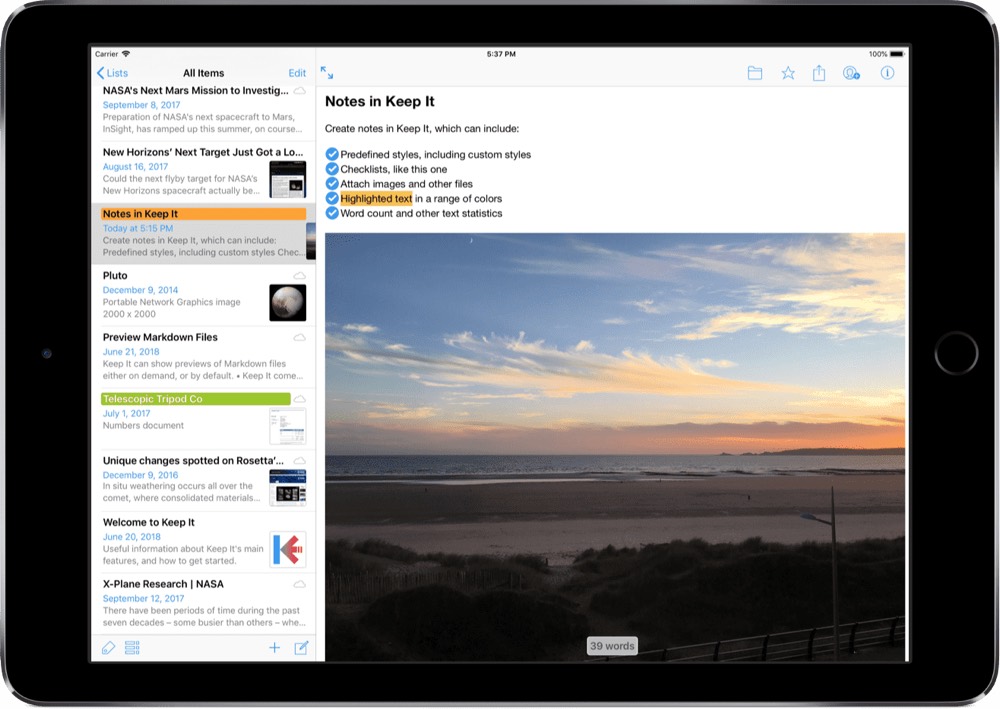 In fact, I'd say Keep It is a near perfect replacement for my giant Bear workflow I discussed back in May 2018. I generally capture ideas, web links, PDFs, screenshots, images — whatever catches my attention really — in Bear, the best notes app for iPhone and iPad. From there, I tag each note and drop in URLs to other notes that might be related. Then, when inspiration strikes or I'm about to act on something, I can quickly search for anything on that topic inside Bear and I know I'll have all the research I've ever completed on said topic right at the tips of my fingers.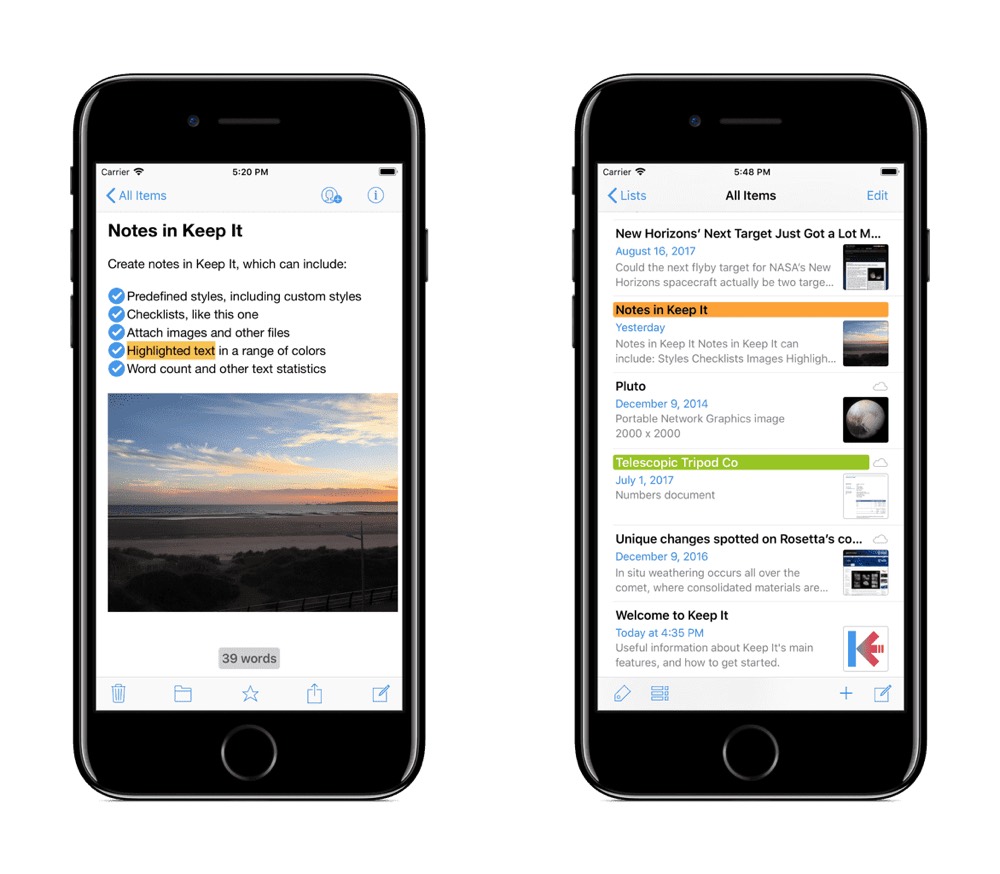 Bear works great for this, but Keep It could very well be even better for that specific task. Where I may be using Bear in ways it's not meant to be used, Keep It appears to be designed for exactly this type of workflow.
Keep It is available for Mac and iOS. You can purchase Keep It for Mac for a one time fee of $49.99. If you don't want to commit to that purchase, you can also subscribe to Keep It for Mac and gain access to all the latest updates for as long as you are subscribed ($2.99/month or $24.99/year). Same goes for the iOS version of Keep It — you can subscribe for $1.99/month or $12.49/year.
Marcin Chrobak's Frameshot X workflow simply places an iPhone X screenshot inside an iPhone X mockup and saves the image in your camera roll for sharing. Frameshot X is the most used workflow in Workflow on my iPhone, but it has one dramatic limitation: it only supports iPhone X screenshots.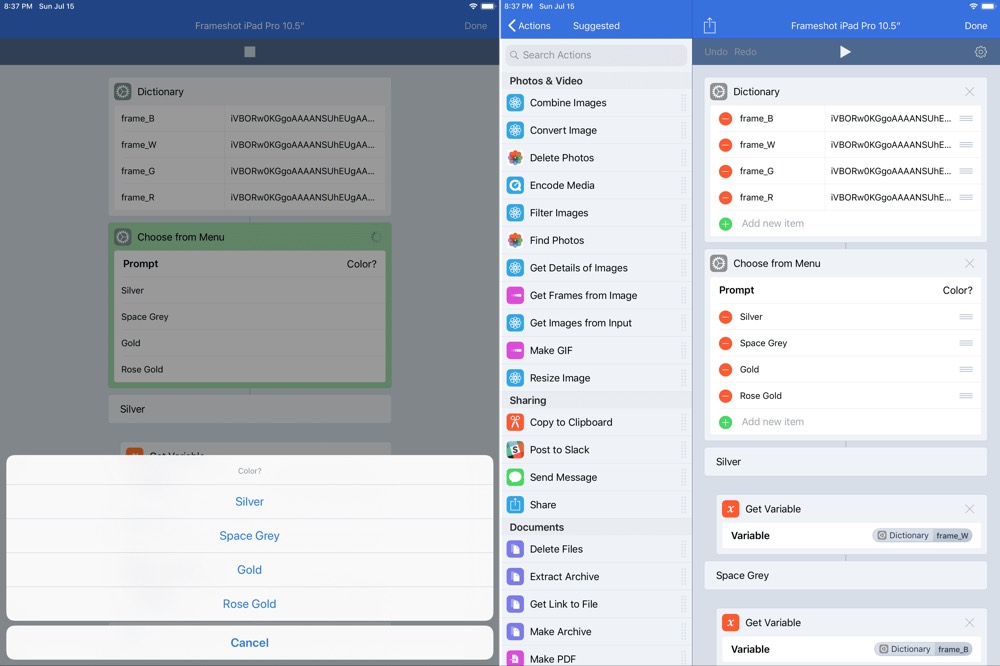 Thanks to Marius Masalar (a contributor here for The Sweet Setup), Frameshot X has been expanded to include the iPad Pro 10.5-inch and 12.9-inch as well. Simply run the workflow, select the color of the mockup you want to create, tap on your screenshots in your camera roll, and Workflow will automatically put your screenshots — in the correct orientation! — in an iPad Pro mockup.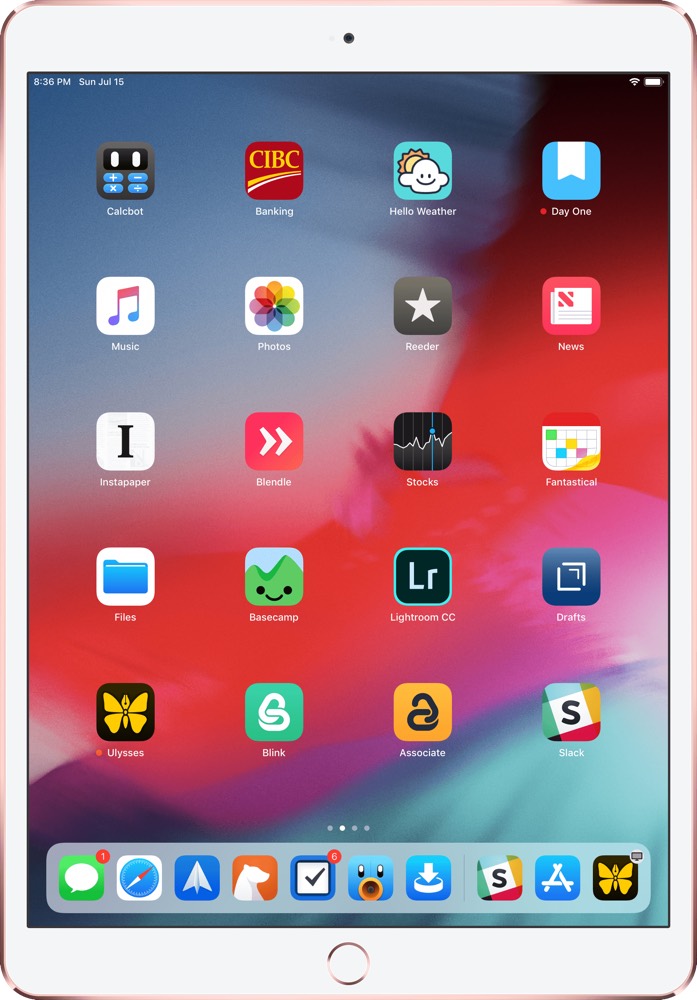 This could be a pretty specific utility for bloggers and online publishers, but I could see it extending to those who want to share better screenshots or tutorials with friends and family. Now that there's a workflow to complete this on an iPhone or iPad, you don't need to jump into Sketch or Photoshop to create your mockups.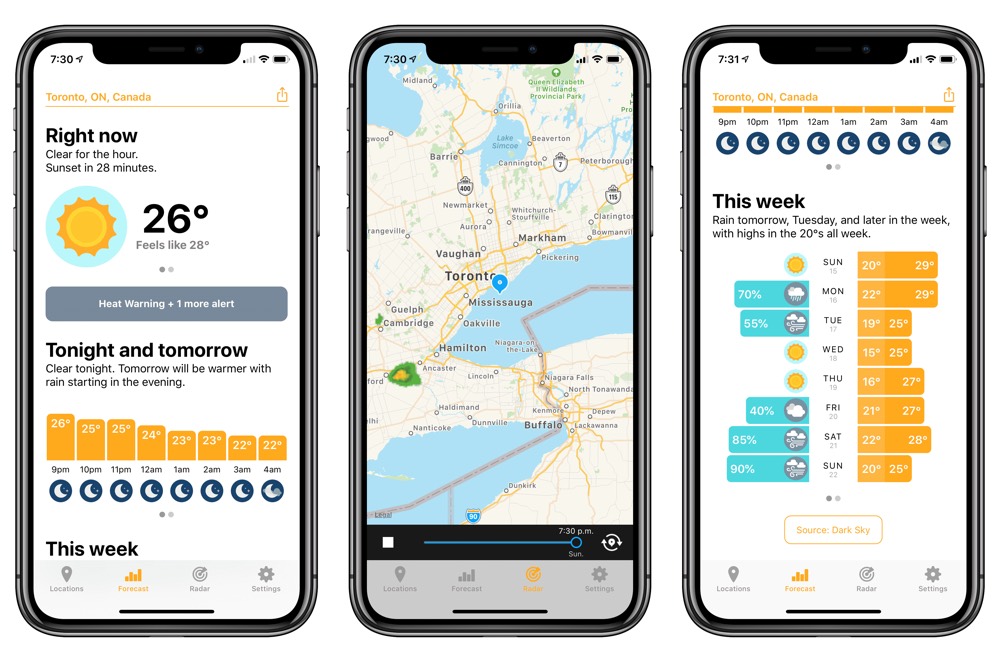 Our favorite weather app is CARROT Weather thanks to its whimsical design, whitty features, and ever-evolving array of updates and performance. Our runner-up selection for the best weather app is Hello Weather, however, and I'm revisiting the app again this week.
From Bradley Chambers in our in-depth review:
It really excels in the ease-of-use category, as you can almost see everything from the main screen. Up top is a "right now" section. You can swipe to show more detailed information, and the "next few hours" section can be swiped to show more information later in the day. Finally, the "this week" section shows a more detailed text view of the seven-day forecast.
The biggest knock against Hello Weather is its lack of Apple Watch app, as its super simple design makes it easy to jump in, get your forecasts, and get out as quickly as possible.
Hello Weather is a free app on the iOS App Store. You can subscribe for $4.99/year and unlock features like radar (US, Canada, and Australia), extra forecast data sources, real-time precipitation estimates (US, UK, and Ireland) and more.