Shopping Quickly with Drafts
April 15, 2020
As much as I do enjoy shopping, I've never wanted to spend hours aimlessly wandering around the supermarket. Over the years, I've honed my skills and automations to enable me to get organized beforehand so I can get in and out of the store as quickly as possible!
First on the list of things to do is to choose your tool wisely. You may want to use one system to collect items on your list, and another one to organize them and check them off. Personally, I've been collecting items using Siri with Reminders, which allows me to use my watch, HomePods, or even old-fashioned typing to collate the items. Reminders also allows me to share a list, so if someone else needs to be able to add things to the list, that can be done too!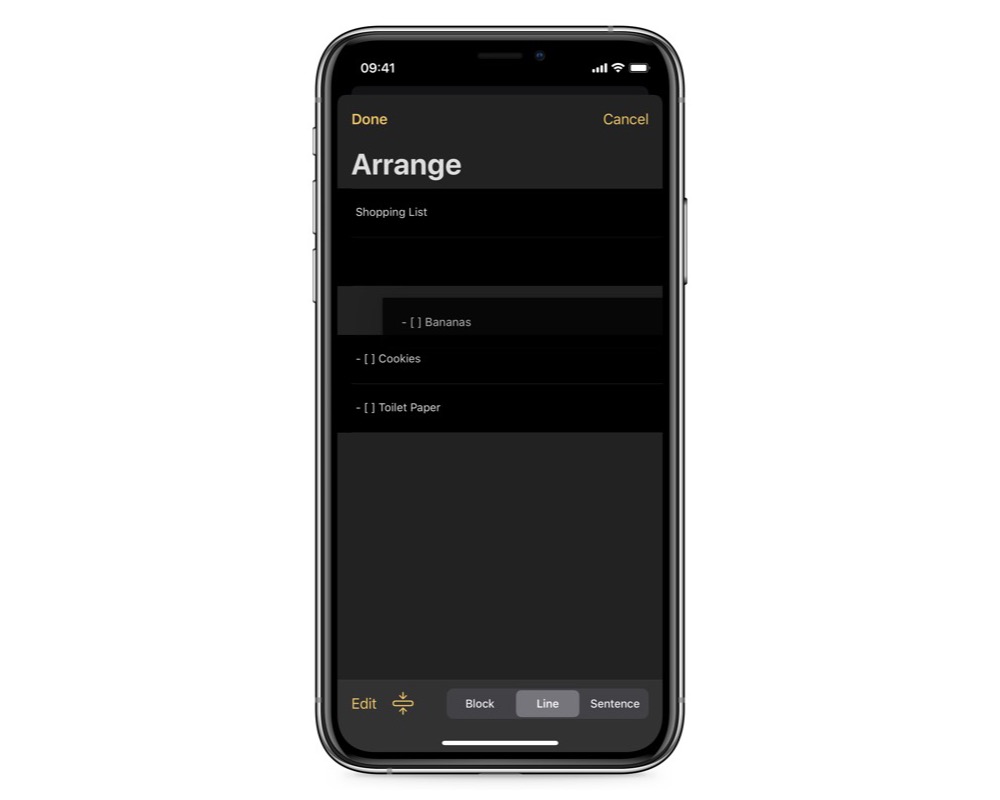 After you know what you want, the next trick is to organize. Some of you might wonder why, and the answer is simple. We want efficiency, which means grouping like items together — so, all the fruit and vegetables in one place, the chilled stuff, the frozen, and so on. This means there's no backtracking for an item you missed when skimming your list — and with more and more stores implementing a one way system right now, this is definitely a time saver! I personally pull the reminders list into Drafts, and then use the Arrange Mode with the line setting to drag items around.
The next step is to get to the store! Once you're there and have your cart, you'll want to avoid touching your phone as much as possible, which is of course easier with Face ID instead of Touch ID, but I find disabling auto lock and screen dimming on my device makes life much easier. Then, I can leave my iPhone in the child seat of the cart and just tap items off as I go around the store. Fortunately, there's a great Drafts action for this: Toggle Shopping Mode. As well as keeping your list in front of you, it also disables the keyboard so you don't have items jump up and down on your screen should you mistap!
Most of the work happens when arranging things before I go, but this also prompts me to check the items on my list and reminds me of things I may have forgotten in the process; though using a trigger list to prompt you of commonly purchased items that you might have forgotten is also a useful trick!
I hope these tips can help you to stay on top of your shopping!
---
We have more helpful tips right here.
---
Wait. There's a Bonus….
Custom Productivity Templates
We have a set of custom productivity templates that work well with the iPad app, GoodNotes. And if you want to try them out, we've put together a free guide that can help you.
We'll show you…
How to create and save custom page templates in GoodNotes.
How to use those page templates to transform GoodNotes into your own productivity notebook (or any other type of notebook replacement).
Plus, we also have included a couple of our custom productivity templates for you to get started with. These templates are right out of our popular productivity course.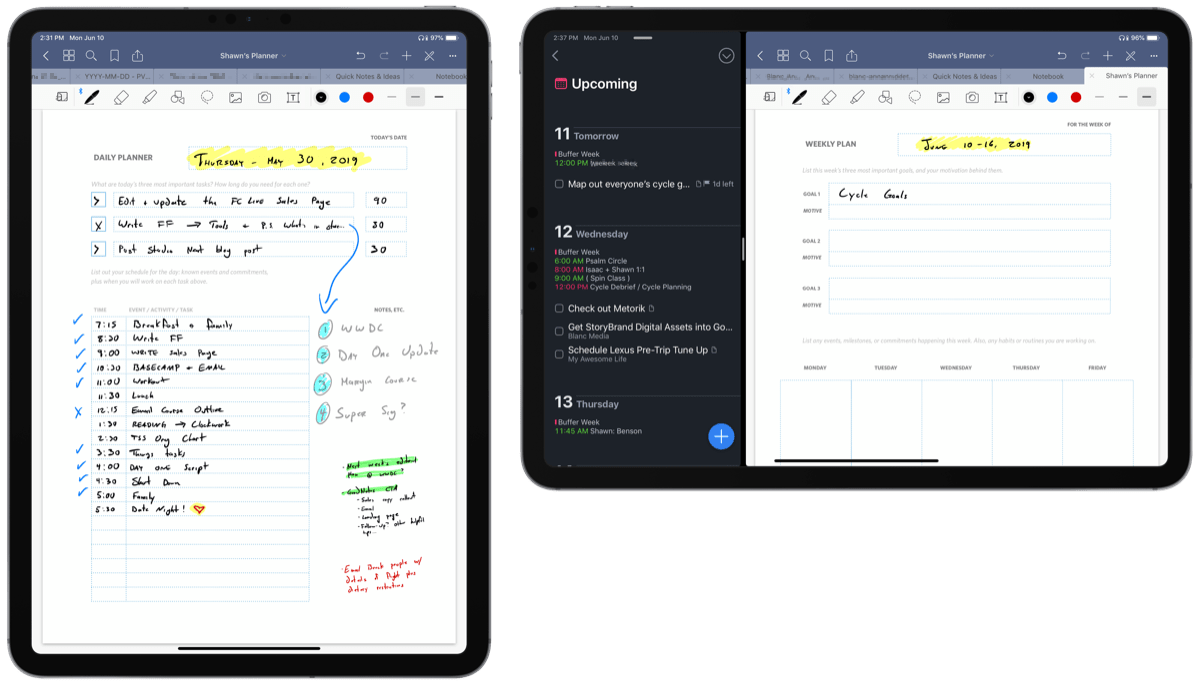 The custom templates and the guide are available for FREE to our email subscriber community. And you can get it right now. By joining the Sweet Setup community you'll also get access to our other guides, early previews to big new reviews and workflow articles we are working on, weekly roundups of our best content, and more.