Shawn Blanc's iPad Blogging Workflow, a Reader's Setup, and More Ulysses Workflows
March 22, 2019
Here are the things we published this week and last. You can also stay up-to-date by following us on Twitter and RSS.
Also, we have a weekly email newsletter that sums up all the new and cool things published to the site. If you like to stay up-to-date via email, then you should sign up here.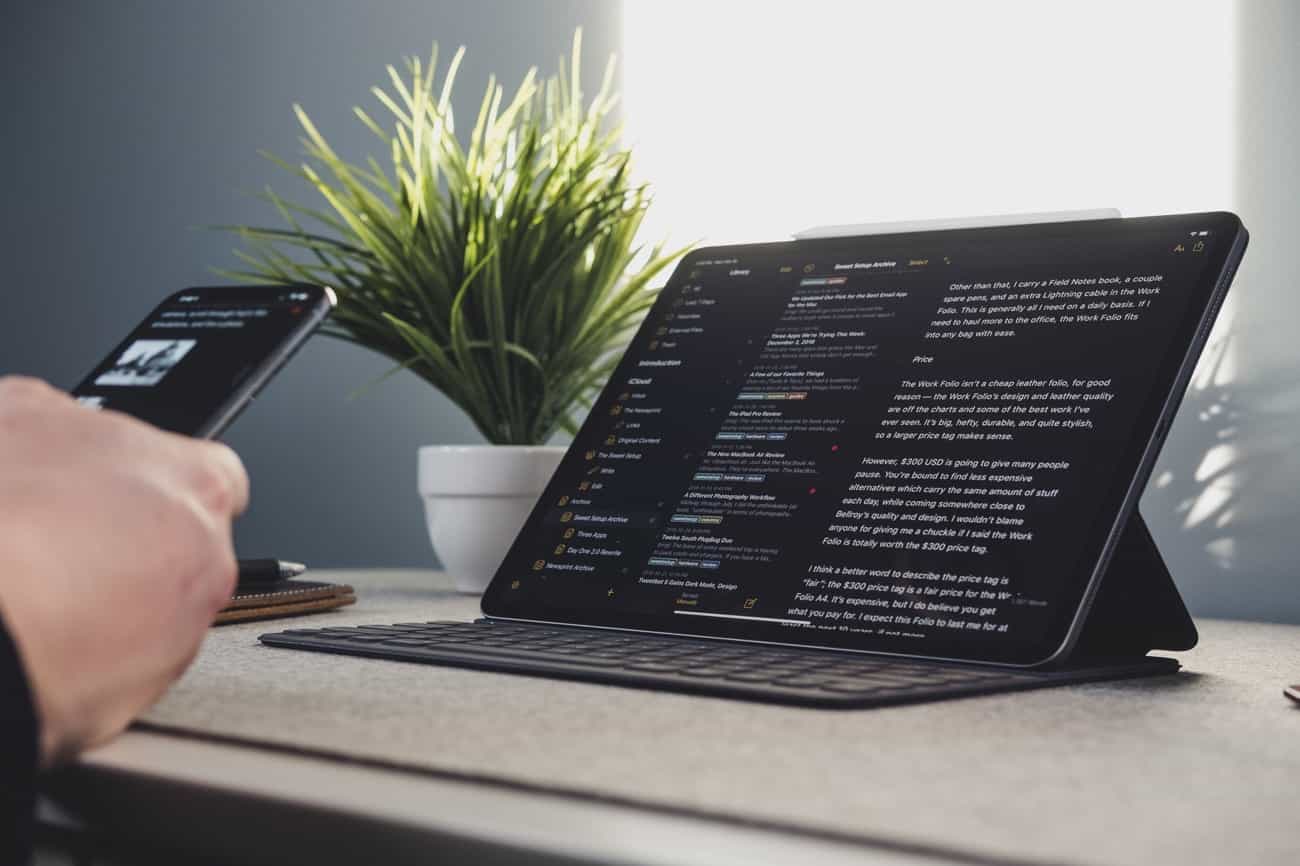 Over time, my blogging workflow has changed.
At some point my workflow began to feel unorganized and scattered. I was using multiple apps on Mac, iPad, and iPhone. I had documents and notes and ideas saved to Dropbox, Simplenote, Apple Notes, and other places.
It was inefficient on a daily-basis because when I wanted to work on an article, I first had to go find it. I had no structure to my writing workflow. It was also inefficient in the long-term because I would write down an idea or take notes on something, but then lose it.
In this article, I focus on my current ideation, writing, and publishing workflow.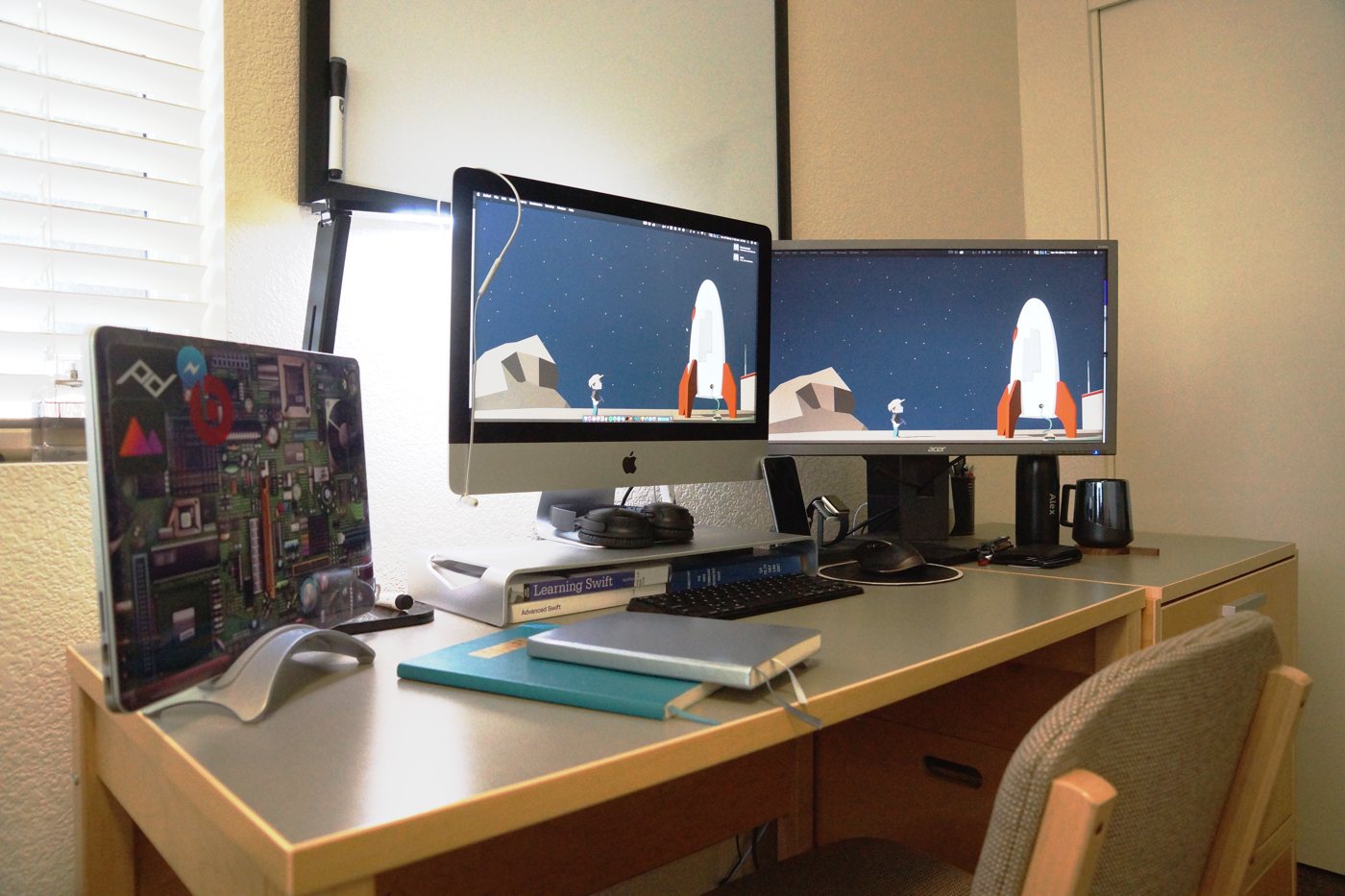 Alex Tai is a student at Santa Clara University where he studies Computer Engineering and collaborates with others on ideas and new technologies.
In the modern world, you can come across countless ideas, notes, quotes, inspiration, and interesting links every day. But as a writer, you're often focusing on your own work — how do you capture and make sense of what comes your way?
When you're trying to observe, understand, and write about it all, having a system to help you can take the pressure off and reduce the complexity so you can focus on what matters most.
Ulysses is fantastic for all of that — and more — by allowing you to organize the "idea clutter" into something manageable and ultimately more useful.
Plus, the digital nature of Ulysses allows it to extend beyond the walls of its own app and operate within a greater workflow — especially on iOS — thanks to a couple of nifty features: the Share Sheet and Shortcuts in iOS.
When the iPad Pro was announced with USB-C connectivity, I immediately thought of the many possibilities this might bring. Naturally, much of this is dependent on iOS itself, but as USB-C is not proprietary, manufacturers are able to create accessories without licencing anything from Apple. HyperDrive was one of the first to the market with their product, and they've recently been shipping out their new USB-C Hub for iPad Pro.
---
Stop losing your ideas and notes to multiple apps…

An online course to help you save time, organize your notes, and master the best writing app for Mac and iOS: Ulysses.
---
Bullet Journal (BuJo) is fun and productive but creating templates can be a hassle. So, how can you enjoy BuJo's benefits inconvenience-free? Elisi is the answer.
Elisi is a pre-templated BuJo app that packs the most popular functions into a full, platform-compatible package. Elisi supports a weekly planner with notifications, a project list that supports progress tracking, a habit tracker with streaks, and expandable notes. Elisi's user interface's many updates have made daily interactions super-intuitive. The clean, elegant UI makes it the easiest BuJo solution, especially for beginners.
---
Our thanks to Elisi for sponsoring the site this week!