Alex Tai's Mac and iPhone setup
March 18, 2019
Every week, we post a new interview with someone about what software they use on their Mac, iPhone, or iPad. We do these interviews because not only are they fun, but a glimpse into what tools someone uses and how they use those tools can spark our imagination and give us an idea or insight into how we can do things better.
New setup interviews are posted every Monday; follow us on RSS or Twitter to stay up to date.
---
Who are you and what do you do?
Hey everyone, I'm Alex Tai! I'm currently a student studying Computer Engineering at Santa Clara University. I really like to work and collaborate with others on ideas and learn new things especially surrounding technology. You can also find me on Instagram, LinkedIn, and GitHub.
What is your current setup?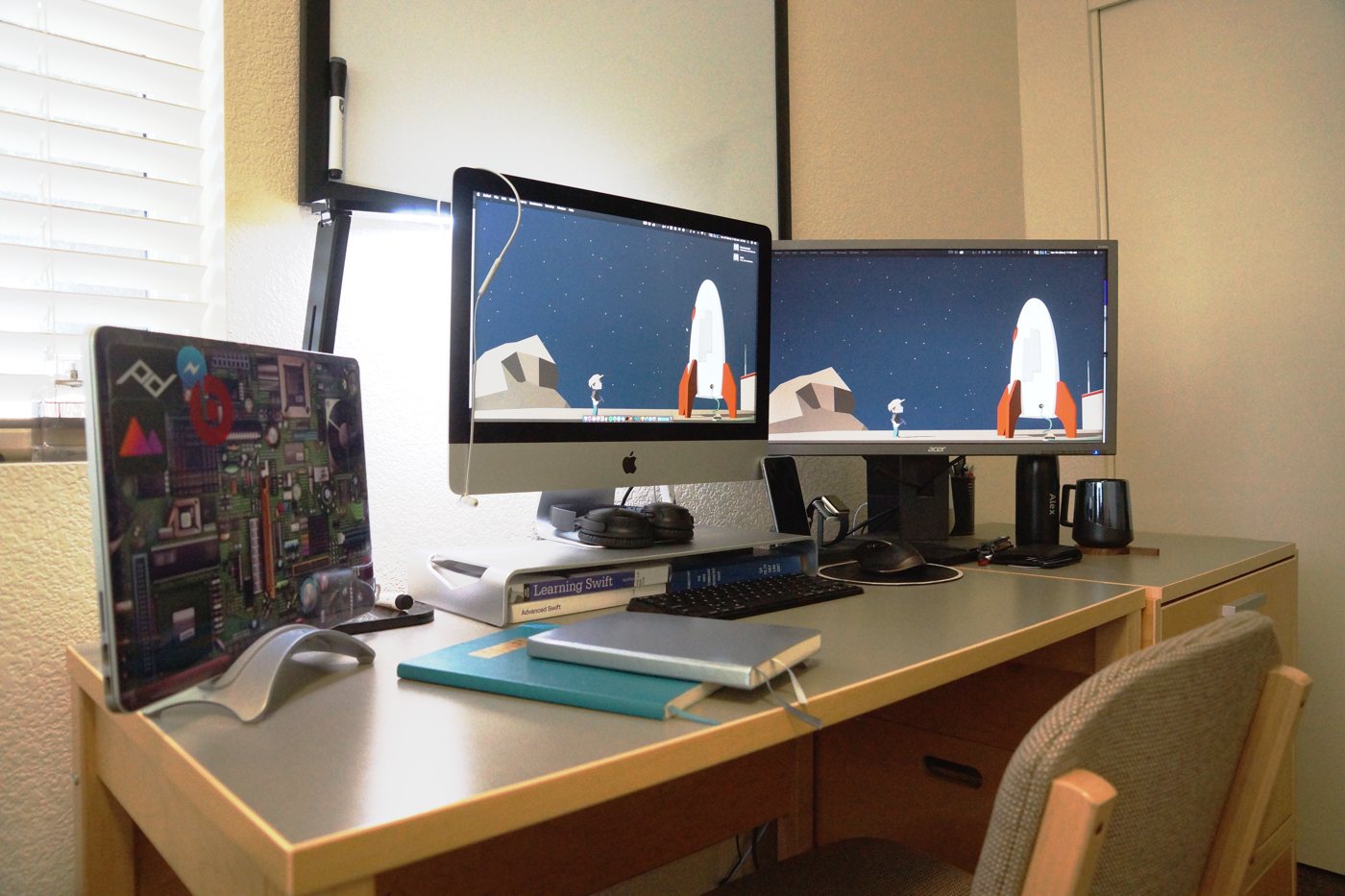 I currently live on campus, so my setup is limited in some ways with furniture and space. I currently have an iMac (21.5-inch, Late 2015) on my desk and a MacBook Pro (Retina, 15-inch, Mid 2015) both running the most recent version of macOS Mojave. The iMac has a 1.6 Ghz Intel Core i5 processor, 8 GB RAM, 1TB GB Hard Drive and a 120 GB SSD. The MacBook Pro has 2.2 GhHz Intel Core i7, 16GB RAM, and 250 GB Flash Storage. I have these paired up with the Anker Bluetooth Ultra-Slim Keyboard and the Logitech MX Master.
My laptop has a motherboard-looking skin and a generic screen protector.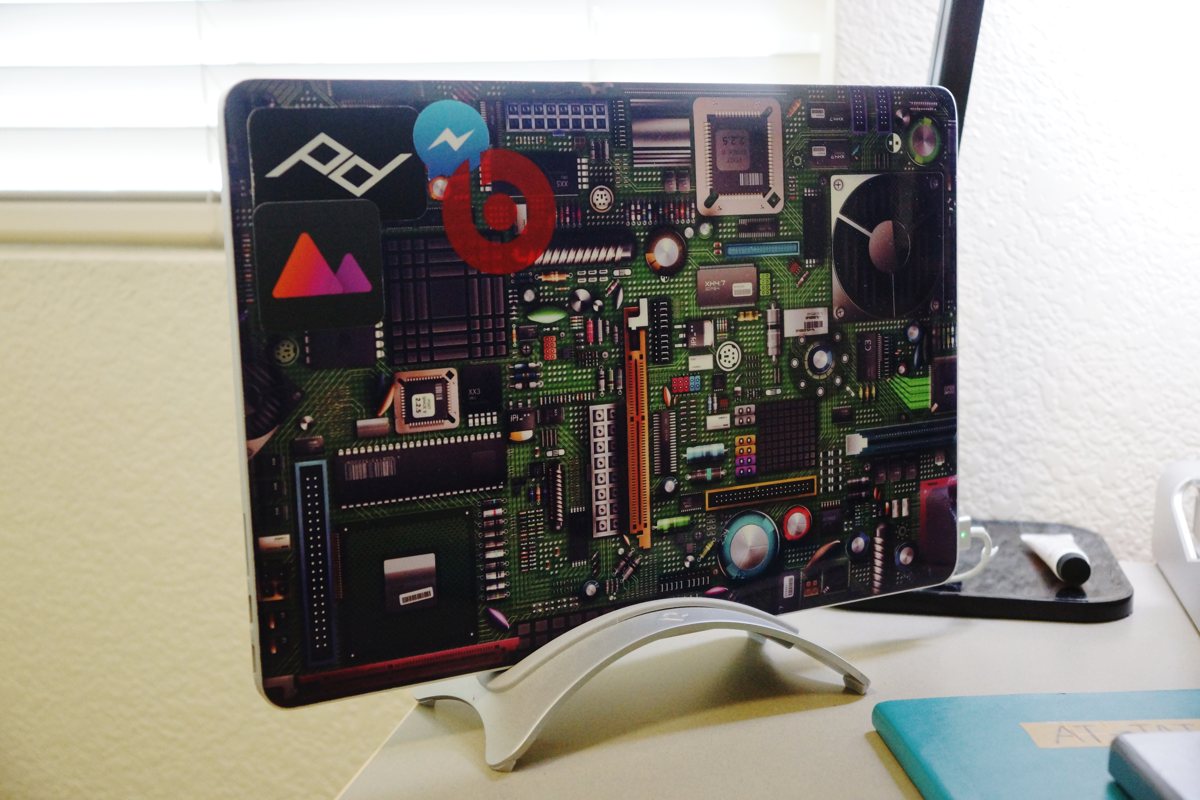 Where can we find your macOS wallpaper?
I really like my desktop to be look clean, and at one point I stumbled across this clean design that I decided to use as my desktop wallpaper.
What software do you use and for what do you use it?
There are so many apps I use throughout my day depending on the tasks I need to complete. I'll break this down into both apps and utilities.
macOS Apps
Utilities
How would your ideal setup look and function?
I think ideally I would want to built a desk hacked together from IKEA parts and would want to go to a three-monitor set up or an ultra-wide monitor. I like my macOS setup but ideally I want a separate machine to boot a distribution of Linux. I would also like to have more lighting around the work area. Additionally, although the current iMac and MacBook Pro set up is perfect and it's enough for my needs at the moment, I'm hoping to see if I could upgrade those whenever possible for performance.
---
What iPhone do you have?
The iPhone I currently have is the 256GB iPhone X in Jet Black. I dress it up with the imos iPhone X 3D Glass Screen Protector. I highly recommend it as the screen protector wraps around the curved edges and the notch doesn't have a weird indent like other screen protectors on the market. I also have my iPhone wrapped in Peel's Super Thin iPhone X Case in the Clear variant. I keep my iPhone organized within one page and categorize everything into folders. The second page generally contains scattered apps I'm testing to see how I might incorporate them into my workflow.
Where can we find your wallpaper online?
I really wanted a pattern on my home screen without making everything look overwhelming at a glance, so this is what I found.
What apps do you use the most, and why?
I use a lot of the iOS counterparts to the ones I use on macOS, but here are some I use specifically on my phone. I'll just highlight the ones I use throughout the week.
---
There are more Sweet Setup interviews right here.
Want to share your setup? We'd love to hear from you. Just fill out this form with some basic information and we'll be in touch.
---
Wait. There's a Bonus….
Custom Productivity Templates
We have a set of custom productivity templates that work well with the iPad app, GoodNotes. And if you want to try them out, we've put together a free guide that can help you.
We'll show you…
How to create and save custom page templates in GoodNotes.
How to use those page templates to transform GoodNotes into your own productivity notebook (or any other type of notebook replacement).
Plus, we also have included a couple of our custom productivity templates for you to get started with. These templates are right out of our popular productivity course.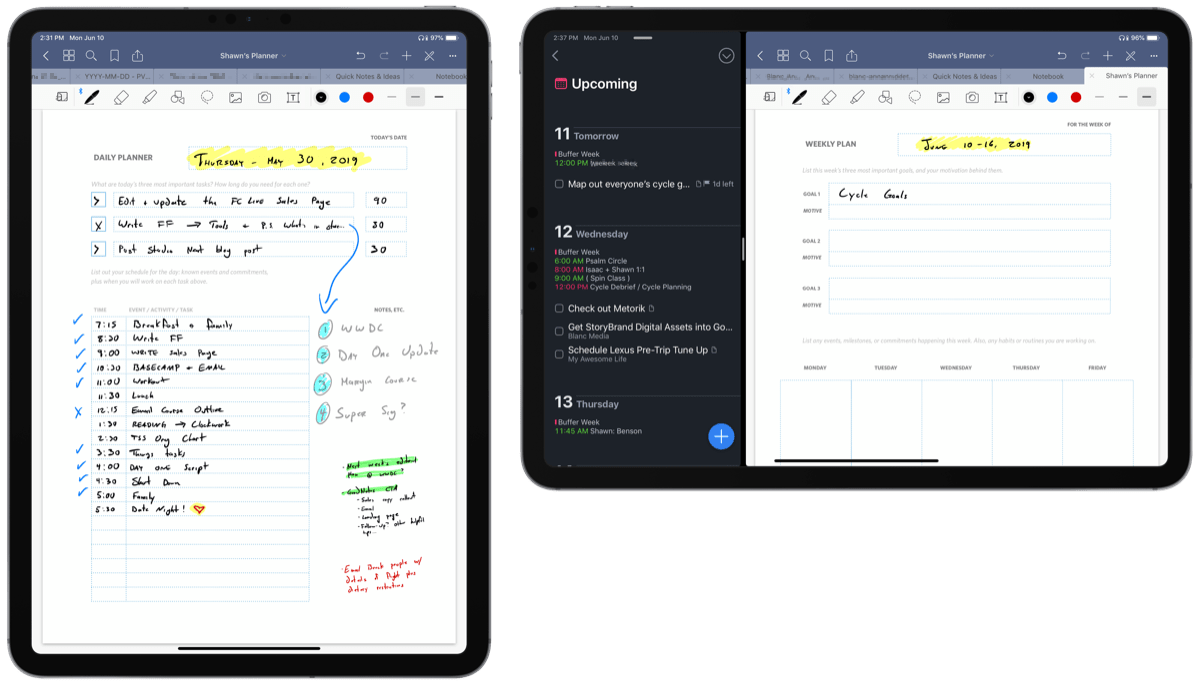 The custom templates and the guide are available for FREE to our email subscriber community. And you can get it right now. By joining the Sweet Setup community you'll also get access to our other guides, early previews to big new reviews and workflow articles we are working on, weekly roundups of our best content, and more.