Producing Podcasts with an iPad, the Best App for Taking Hand-Written Notes, and More
January 18, 2019
Here are the things we published this week. You can also stay up-to-date by following us on Twitter and RSS.
Also, we have a weekly email newsletter that sums up all the new and cool things published to the site. If you like to stay up-to-date via email, then you should sign up here.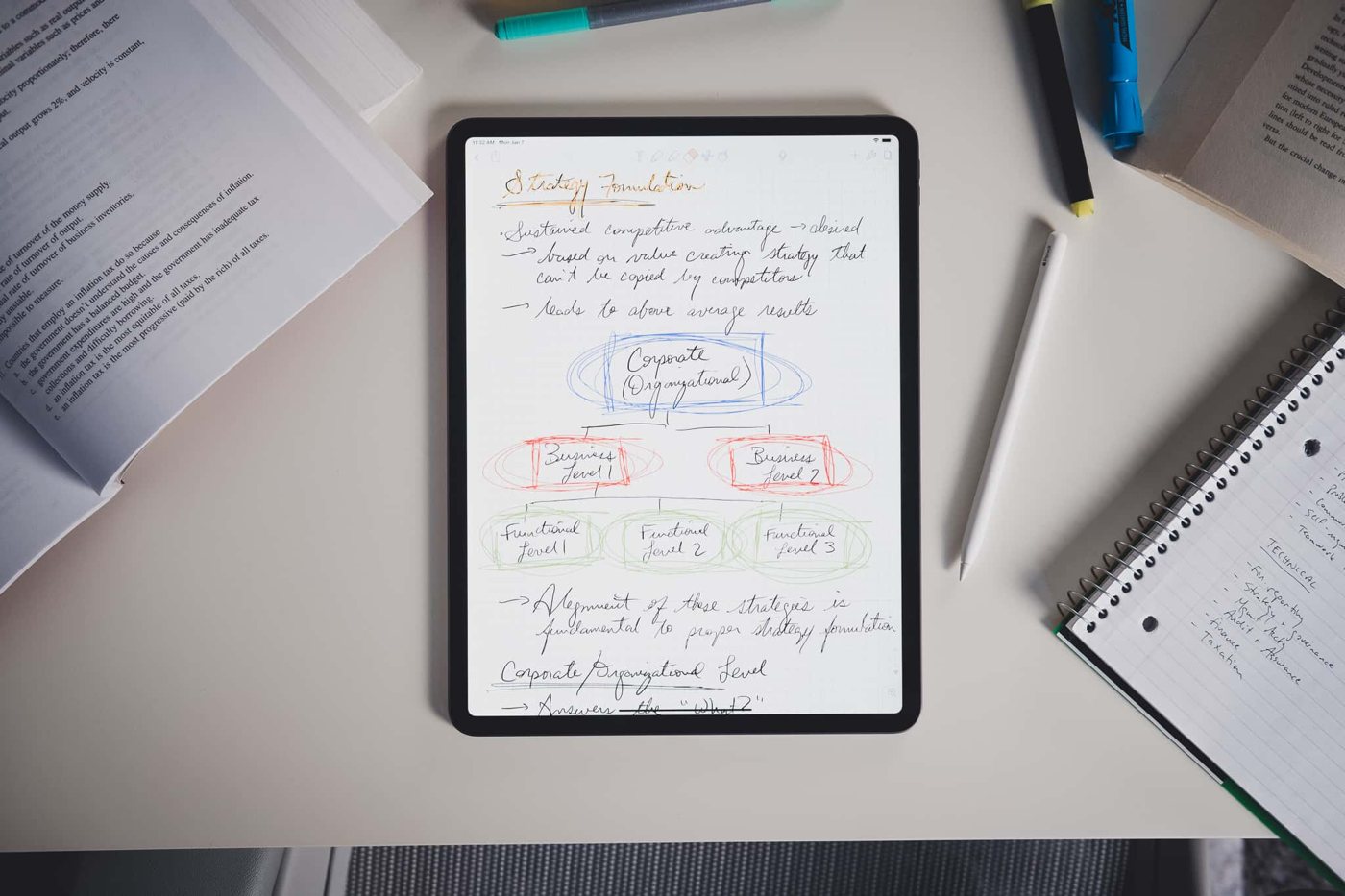 We believe that the best handwritten note-taking app is one that provides a wide variety of options and a full set of features. Notability offers both of these things, and its long tenure in the App Store convinces us that it's here to stay.
Editor's Note (Jan 17, 2019): An updated version of GoodNotes shipped recently, with the most notable new features including an overall cleaner and refreshed UI, improved handwriting recognition and search, and improvements to the document manager. We'll be updating this article to reflect the latest changes in GoodNotes.
Customers who purchased GoodNotes 4 can upgrade to version 5 for free through this GoodNotes 5 Upgrade Bundle.
Get Our Best Photography Tips & Workflows
Transform your photos and edits from average to awesome with our in-depth, mobile photography course. It's jam-packed with training, ideas, and lessons that can literally transform your photography overnight.
Moving to an iPad-only workflow meant that I needed to find a new audio editor to produce my podcasts. I had made fairly heavy use of Audacity on my Mac and felt quite comfortable with it for editing podcasts. Luckily, I quickly came across Ferrite Recording Studio by Wooji Juice.
Within a few editing sessions, Ferrite felt like a much newer and nicer home to edit audio. Ferrite is not a pared-down iOS audio editing application — rather, it's a full-featured podcast production platform.
There are many apps that grace the Mac and iOS App Stores that simply don't get enough attention or admiration. Sometimes an app is so good at what it does, it becomes the default app for the task and is rarely questioned. Sometimes a new app debuts in a given category and, while it shows promise, doesn't quite live up to our pick for the best in that category.
There are millions of apps to try out on any given day, and this week we are trying LookUp, Catan Universe, and Grocery.
Switching to an iPad-only workflow has been a topic of interest since the iPad was introduced many years ago. It still isn't a straight-forward path with clear answers to every obstacle, but many have blazed trails and left their traditional computers behind. Ryan Christoffel (MacStories) published a great article with lots of helpful tips for making the move to the iPad as your main device. It's worth a read if you're thinking about making the switch.
Bonus! One more thing…
In-Depth Video Tutorials to Use 1Password Like a Pro
If you struggle to keep your 10,000 usernames and passwords straight, let us show you how to take advantage of 1Password.
Our video course shows you everything you need to know about about securely storing passwords and other private information:
Save login information as you're browsing the web.
Easily search for and deploy your login information on the web (regardless of what device you're on).
Store other kinds of information, such as credit cards, personal info, secure notes, receipts, bank accounts, and more.
1Password uses state-of-the art encryption standards, so in case someone gets ahold of your computer, all that sensitive information stored in your password manager is safe and secure.
And more…
1Password is the best password manager our there, and we want to show you how to get the most out of it.