Three Apps We're Trying This Week: January 14, 2019
January 14, 2019
There are many apps that grace the Mac and iOS App Stores that simply don't get enough attention or admiration. Sometimes an app is so good at what it does, it becomes the default app for the task and is rarely questioned. Sometimes a new app debuts in a given category and, while it shows promise, doesn't quite live up to our pick for the best in that category.
There are millions of apps to try out on any given day, so here are three we're trying this week.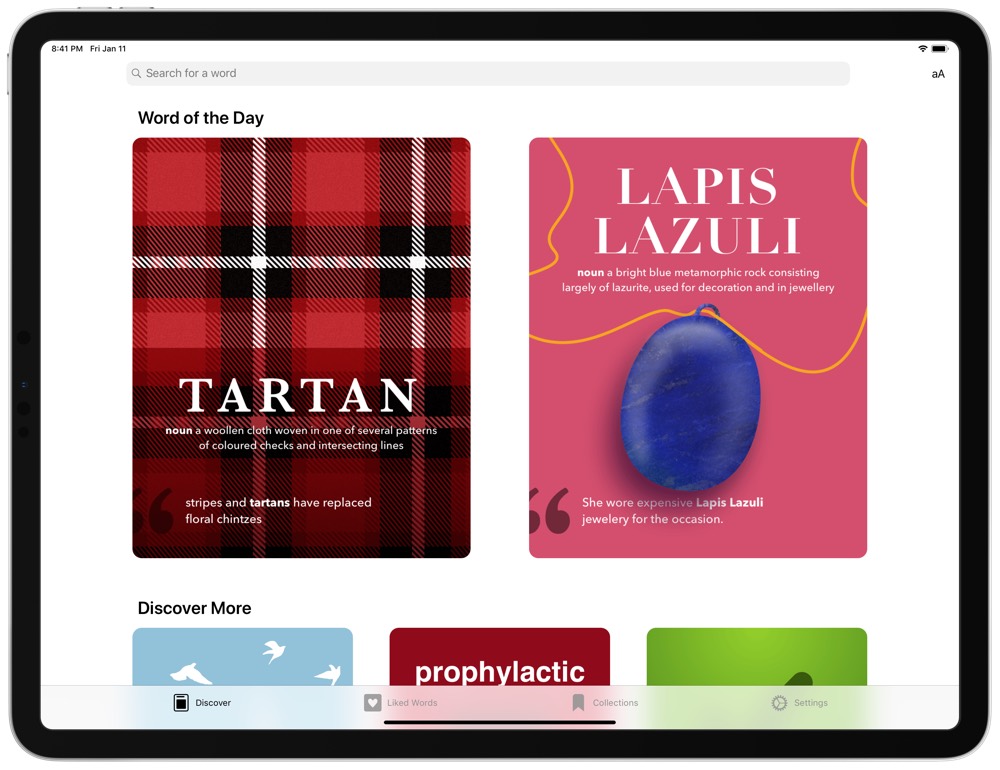 LookUp is a beautifully designed English dictionary app with a few nifty features up its sleeve.
First, you'll notice LookUp's great design. The landing screen has nicely rounded rectangles showcasing unique words to discover. Tap any word to be taken to the word's description screen, where you can hear the pronunciation, read a definition, find similar words, like words, bookmark words, and more. There's plenty of information here for English-first and non-English first speakers alike.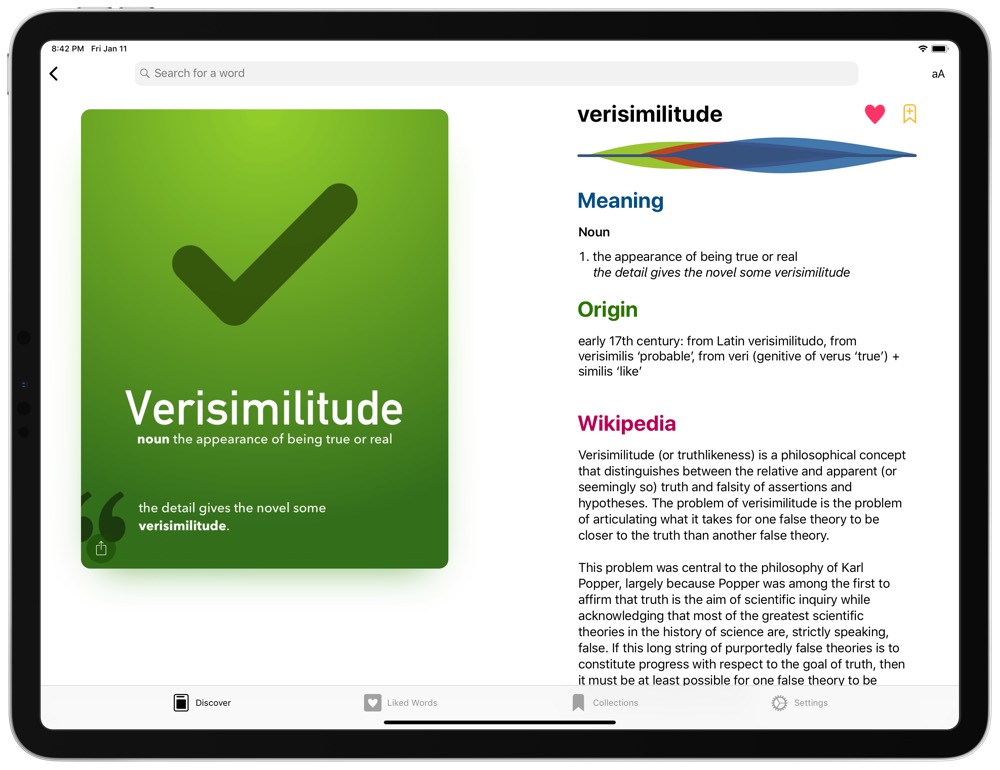 Second, you'll notice LookUp's Word of the Day. I've discovered a range of helpful words in my short time with LookUp — words like "verisimilitude" or "ephemeral" are sure to make their way into my writing more often.
Lastly, I love the Smile to Like feature. If turned on, Smile to Like grants LookUp access to the iPad or iPhone's camera, and you can save a word to your "Liked Words" list simply by smiling at the screen. It's a fun feature that showcases the power of iOS devices these days.
There are a range of other features, like Siri Shortcuts support, British English or American English dictionaries, clipboard searches, and more.
You can purchase LookUp on the App Store for iPhone and iPad for $3.99.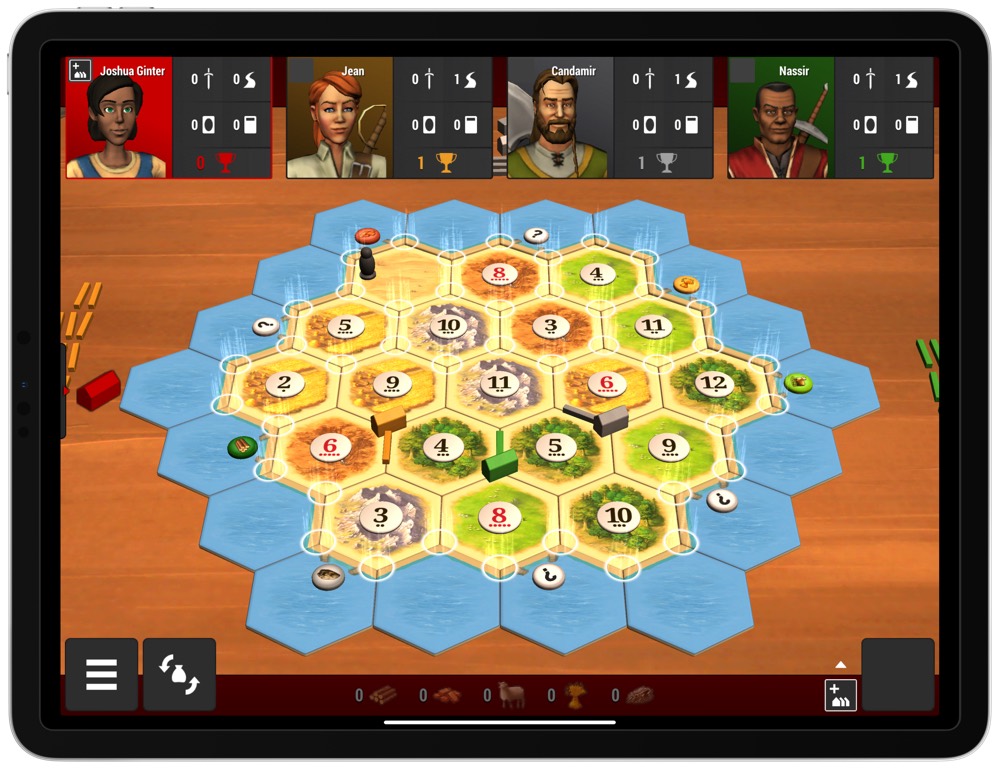 Over the holidays, my wife and I attempted to play Catan as often as possible with friends and family who know how to play the game. Settlers of Catan has become a hit in our family, and is one of the best board games I've ever played.
For the longest time, the Settlers of Catan iOS board game left a lot to be desired. I first purchased the game when it was only available on the iPhone and keeping up with the in-game actions and transactions was next to impossible in the app.
Catan Universe fixes almost everything about that original iPhone game, brings it to the iPad, opens up the possibilities of playing a range of expansions, and all for a reasonable price. Plus, if you purchased the original game for iPhone, your purchase transfers over to the new Catan Universe.
Catan Universe's design is so much better than the prior iPhone-only game. The design of the hexagons and the entire board are true-to-life and the flow of the game works very much like it does in real life. You can trade with the bank or other players, use the robber to block specific resources, and more.
Catan Universe is first and foremost meant to be played online against other groups of people. I don't know anyone who has the iOS version as of right now, so I've only played the single-player version of the game. Either way, I imagine it works fairly well, provided all parties have a good internet connection.
Lastly, Catan Universe's pricing takes a little focus to wrap your head around, but is much less expensive than buying the physical board games. You can download Catan Universe for free and then purchase Catan Gold in the game to unlock the base game, expansions, avatars, and more. The base game and expansions are only $11 CAD if my math is correct, so this is significantly cheaper than purchasing the physical board game.
If you're a Settlers of Catan fan and want to be able to play on your iPad, Catan Universe is a wonderful port of the real game.
You can download Catan Universe for free on the App Store.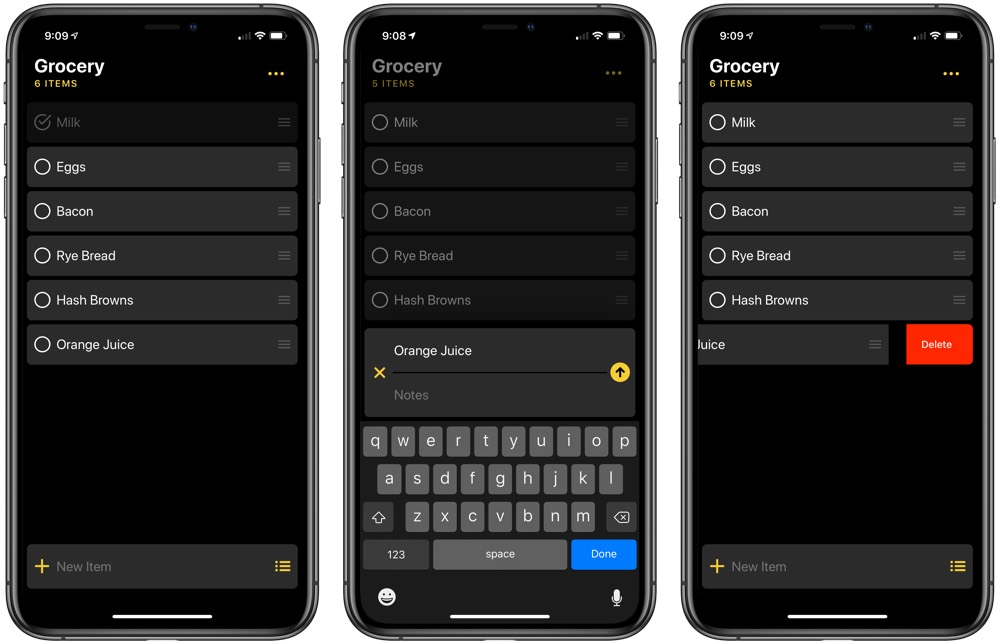 I discovered Grocery thanks to Federico Viticci's year-end Must-Have iOS Apps, 2018 Edition.
Grocery is a very simple grocery list app that can be synced with other users' grocery lists. I have our synced grocery list running through Reminders on both my wife's and my iPhone, and any individual grocery item added to the list almost immediately shows up on the other device.
Grocery's design is simple and feels right at home on the latest versions of iOS. The app supports multiple shopping stores, gets rid of duplicate items, and splits a single sentence of items into individual items. Of course, with Reminders syncing functionality, you can also add any of your grocery items to Grocery using Siri.
Grocery uses predictive features to determine which items you're adding to your list by scanning through your historical lists. Grocery will even go so far as to rearrange the items on your list based on the order you've checked them off in the past, all by using machine learning.
Although Grocery appears to be a super simple list-making app on the outside, there are a range of powerful features built into the app thanks to machine learning, syncing, and Siri functionality.
Grocery is a free download on the App Store for iPhone and iPad. You can get rid of ads in the app by making a $3.99 in-app purchase.
Wait. There's a Bonus….
Custom Productivity Templates
We have a set of custom productivity templates that work well with the iPad app, GoodNotes. And if you want to try them out, we've put together a free guide that can help you.
We'll show you…
How to create and save custom page templates in GoodNotes.
How to use those page templates to transform GoodNotes into your own productivity notebook (or any other type of notebook replacement).
Plus, we also have included a couple of our custom productivity templates for you to get started with. These templates are right out of our popular productivity course.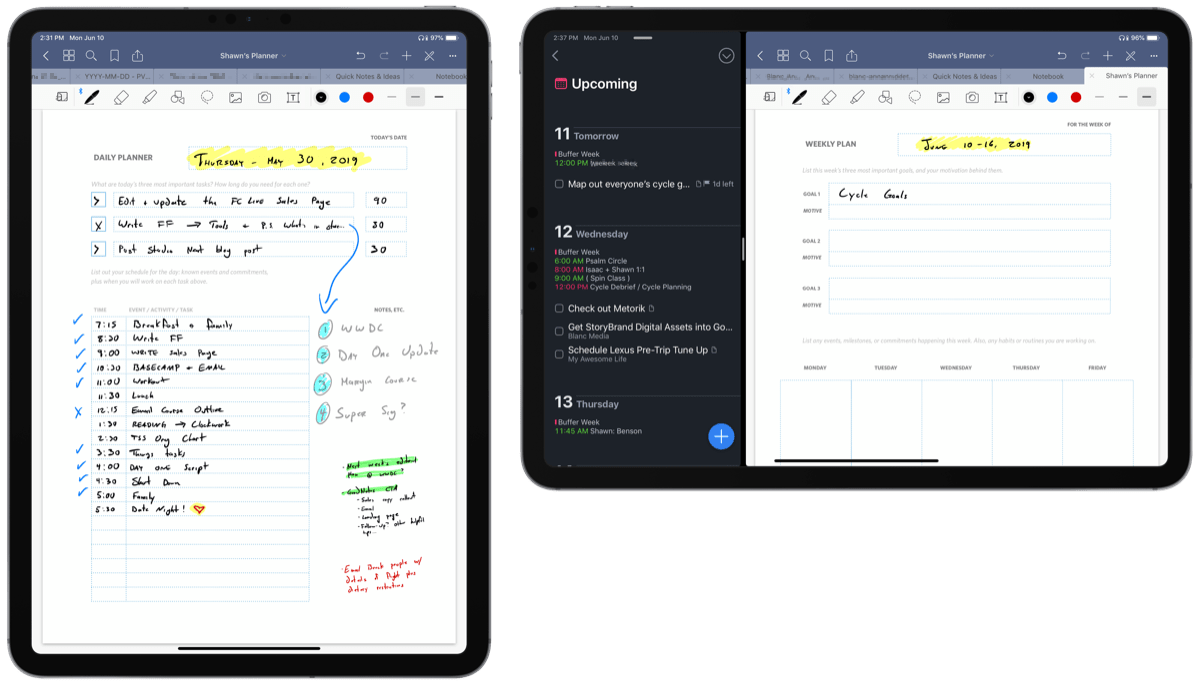 The custom templates and the guide are available for FREE to our email subscriber community. And you can get it right now. By joining the Sweet Setup community you'll also get access to our other guides, early previews to big new reviews and workflow articles we are working on, weekly roundups of our best content, and more.