PDF Expert Releases Version 7, Switches to Subscription Model
August 15, 2019
PDF Expert by Readdle (our pick for the best app for managing, editing, and reading PDFs on your iPad) recently received an update to version 7. The new version is a substantial update and includes a new design that makes working with your PDF documents even easier. The update introduced several new features, but the move that made the most noise was definitely the switch to a subscription model.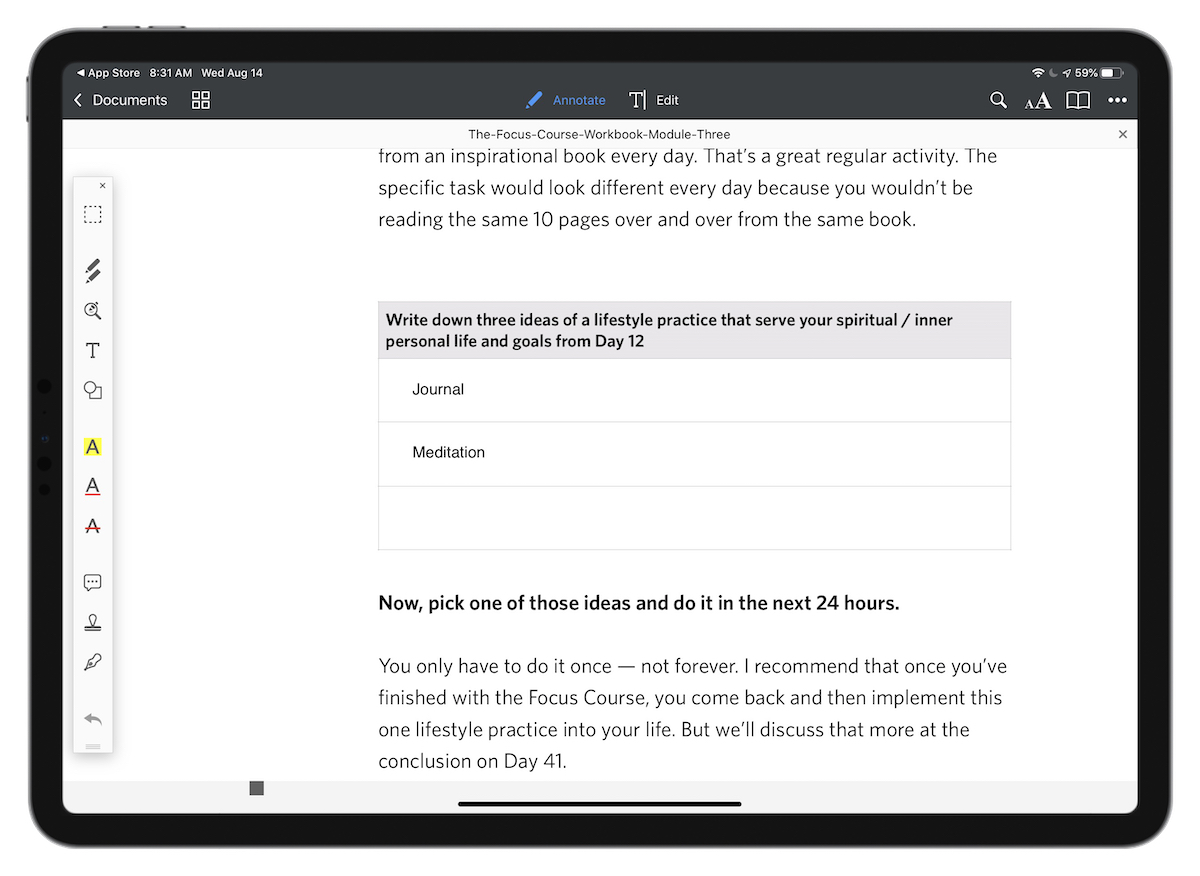 PDF Expert 6 was a paid app with a single in-app purchase, but version 7 is now free to download with a PRO subscription of $49.99/year. And while no doubt some will balk at the switch to a subscription model, the way Readdle is handling the transition is to be commended. Unlike the Airmail transition, Readdle has been very clear in their communication around the switch. Nothing is being removed, and there is full transparency as to what current users do and don't have to pay for. The update notes explicitly say, "all the features you used and loved are still there and improved, so you can use them as before at no extra cost." There's even a comparison chart on Readdle's website that shows you exactly what's included and what additional features the PRO subscription offers.
In our opinion, this is the right way to transition to a subscription model. Readdle has managed to provide an update that keeps all traditional functionality for current users, but also offers a couple features for power users that makes the subscription a compelling upgrade. Not everyone will need the ability to compress PDFs in the app, to create PDFs out of Word or Excel files, or care about customizing the toolset in the app. For those who do, these are compelling features that make working with PDFs easier.
One feature we'd love to see PDF Expert add is the ability to apply Optical Character Recognition (OCR) to PDF documents. There are other ways to apply OCR to a document before you add it to PDF Expert which will still allow you to search the contents of the file, but it would be nice to be able to apply it in the document itself from PDF Expert. In our opinion, this is the one missing piece that would make a decision to upgrade to a PRO subscription a no-brainer.
We understand that for casual users the yearly subscription may be a little too high to justify, but for people who work in PDFs all the time, it's a fair price for the power and additional functionality it provides.
Wait. There's a Bonus….
Custom Productivity Templates for Your iPad
If you want to use custom productivity templates on your iPad, we've put together a free, walkthrough guide along with two of our in-house templates that can help you get started.
We'll show you…
How to create and save custom page templates.
How to use those page templates to transform GoodNotes into your own productivity notebook (or any other type of notebook replacement).
Plus, we also have included two of our custom productivity templates for you to get started with.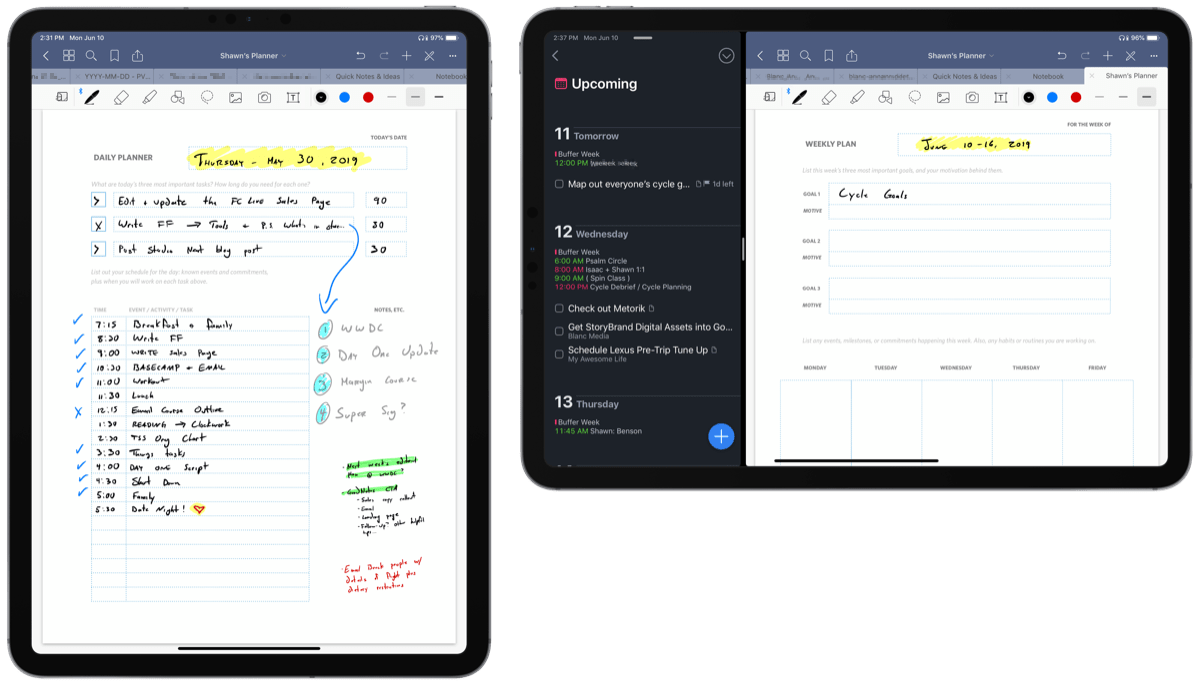 This guide is available for FREE to our email subscriber community. And you can get it right now.
By joining the Sweet Setup community you'll also get access to our other guides, early previews to big new reviews and workflow articles we are working on, weekly roundups of our best content, and more.