Our Brand New Course on Mind Mapping, Using Mind Maps to Decrease Stress, and More
February 14, 2020
Here are the things we published this week. You can also stay up-to-date by following us on Twitter and RSS.
Also, we have a weekly email newsletter that sums up all the new and cool things published to the site. If you like to stay up-to-date via email, then you should sign up here.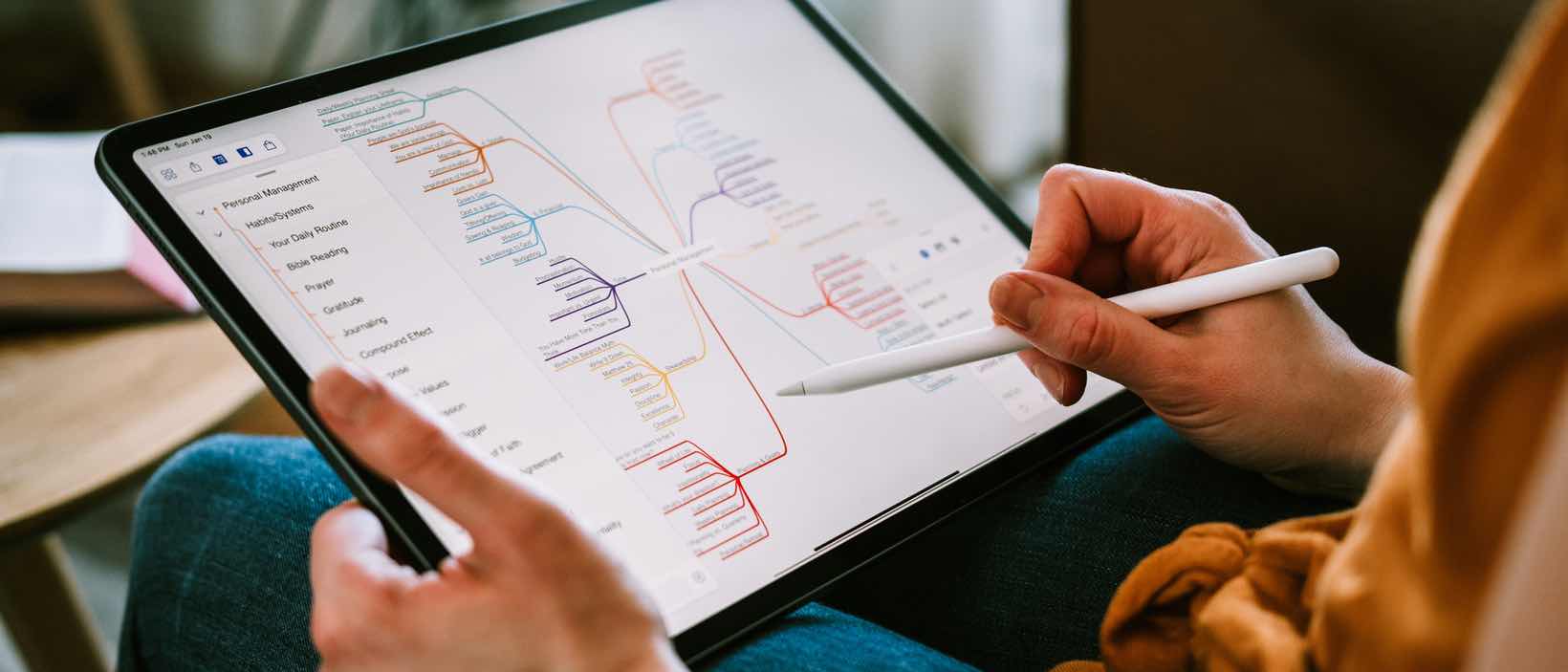 This week, we opened the doors on our brand-new course for idea development.
The course — Mastering Mind Maps — is all about how to manage and develop your ideas. And it is fantastic.
The new course is normally $57. But right now, during launch week, you can save 20% and get lifetime access to everything for just $45.
Consider how much time you will save by having your ideas better organized.
Consider how much easier the creative process will be with a simple system for developing your ideas.
Instead of staring at the blank page, frustrated or discouraged, you can have a structure and clarity about your idea — ready to keep moving forward.
Last fall, I committed to give a webinar presentation. And that presentation was this week (Tuesday, Feb 11).
And, believe it or not, I didn't actually put the presentation together until yesterday morning — just a few hours before it was due. But! It was not my fault…
On Monday of this week, I was finally able to sit down and go over what the host was hoping I could share about. And that's when I found out they wanted me to do the entire presentation…
Fortunately, the topic they wanted me to talk about is something I am super familiar with, so it wasn't a big deal.
But I didn't have any presentation material prepared. And I didn't have a whole lot of time. (I kinda had a big product launch to wrap up…)
Now, you can probably guess where this is going…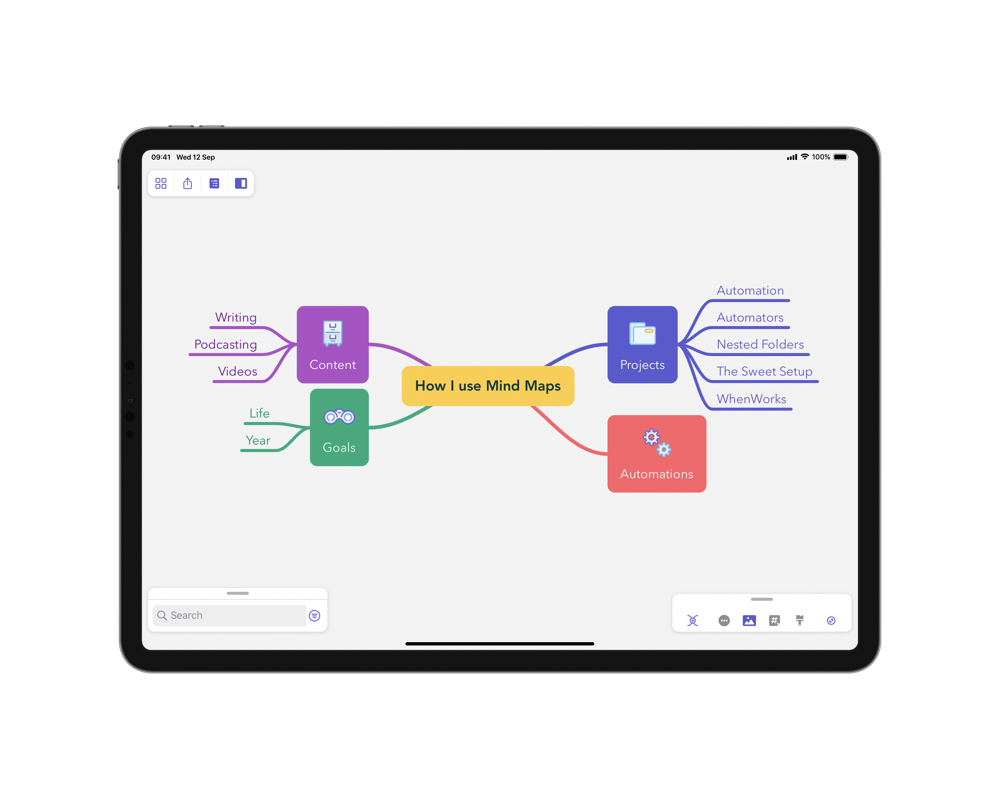 Mind mapping has long been one of my favorite tools to help me get thoughts out of my head and onto paper (or screen) as well as give things a semblence of order without enforcing a strict structure. I realized some time ago that there are particular areas for which I frequently turn to mind maps, and the benefit of this is tangible.
Jason Snell, of Six Colors, is well-known for editing podcasts on his iPad Pro, specifically for the show The Incomparable. This seems like a monumental task! In this 16-minute video, Jason breaks down exactly how he edits the podcast each week using Ferrite on his iPad Pro along with the Apple Pencil. Even if you're not someone who needs to edit podcasts on an iPad, this is a fun video to watch that really showcases a great user experience.
Myke Hurley and Stephen Hackett, Founders of Relay FM, announced two exciting new shows this week that really caught our attention: The Test Drivers and Flashback.
Hosted by Austin Evans and Myke Hurley, The Test Drivers is all about taking technology out for a spin, no matter if it's the absolute cutting edge or collecting dust in the bargain bin. Each episode, Austin and Myke will be exploring products from smartphones to laptops, software to gaming consoles. Anything could be a daily driver.

Flashback is a new podcast from Quinn Nelson and Stephen Hackett. Quinn hosts the Snazzy Labs YouTube channel, where he reviews Macs, PCs and more, exploring the world of notebooks, desktops and workstations with a bent toward hardware performance. In addition to his roles at Relay FM, Stephen is an avid Apple collector and writes and produces videos at 512 Pixels.