MindNode gets an update with new export Shortcut, new node options
April 16, 2020
MindNode (our pick for the best mind mapping app) just received an update to version 7.1. It's a small update that adds a couple of new node customization options and one important Shortcuts action for exporting tasks into your task manager.
New Node Shapes
If you like to customize the look and feel of your mind maps, MindNode 7.1 gives you two new shapes to choose from when applying styling to your nodes: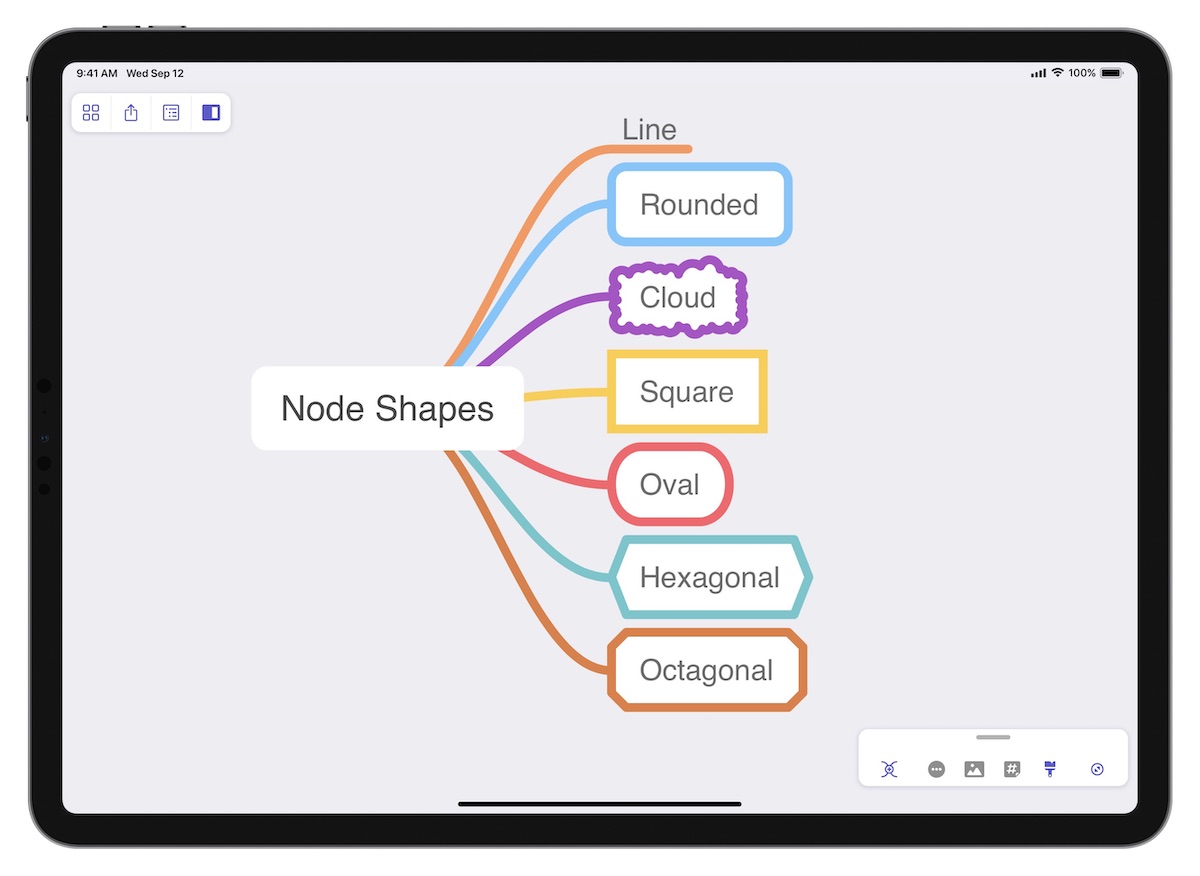 I almost never use anything but the default line options for my nodes, but I know others who like to use custom shapes to make their mind map look just right. There still aren't a ton of options available here, but it's a welcome addition.
Additional Image Positions
Image positioning is also now customizable, allowing you to put your sticker or image at the top, bottom, left, or right side of the selected node.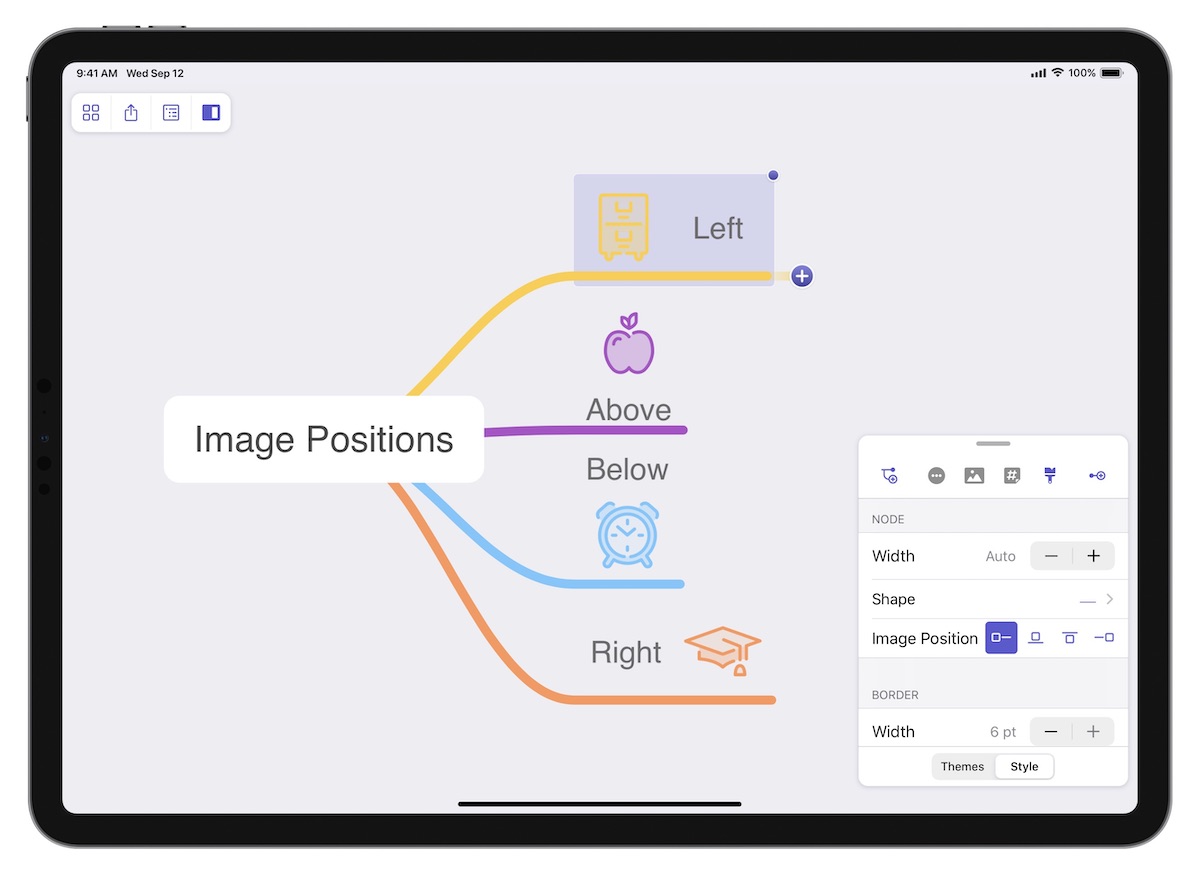 In the past, I would occasionally find myself wanting to change the positioning of an image. Larger images above multiple lines of text in particular would tend to look messy. So while I don't think I'll use this feature often, it will definitely come in handy.
New Shortcuts Action for iOS Users
There's also a new Shortcuts action that allows you to export the tasks from a mind map to your task manager via the Shortcuts app.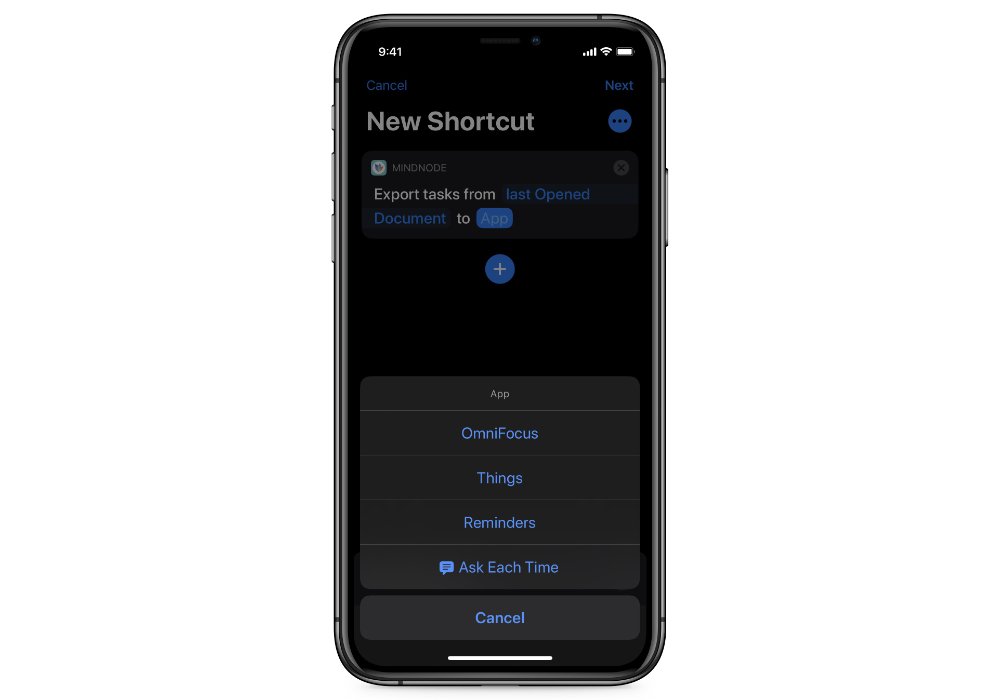 In the company's blog post, they mentioned that this feature solved a specific issue with their task management workflows:
Many of us begin our weeks by creating a mind map of what we would like to accomplish. With our new Shortcut Action you can create a workflow to automatically export your documents to Reminders, Things & OmniFocus.
While this isn't how I personally manage my tasks, I can definitely see the appeal of this approach. I seems natural to plan your tasks using MindNode and then manage those tasks in your task manager, and the addition of this Shortcut makes that a lot easier.
But the more important takeaway here is the addition of the Shortcuts action itself. Shortcuts support is one area we'd like to see some advances made in the current version MindNode. In our opinion, it's the one weak spot in an otherwise phenomenal productivity tool. So the fact that Shortcuts support is getting attention is exciting to us.
Conclusion
The best mind mapping app keeps getting better. MindNode version 7.1 is a small update, but a good one in our opinion and the first since the switch to a subscription pricing model. If these are the types of regular updates that can be expected going forward, there is good reason to be excited about the future of MindNode.
MindNode version 7.1 is available on Mac and iOS as a free update for all MindNode 7 users.