Improving Your Sleep Setup, Using Your iPad as a Second Display, and More
April 24, 2020
Here are the things we published this week. You can also stay up-to-date by following us on Twitter and RSS.
Also, we have a weekly email newsletter that sums up all the new and cool things published to the site. If you like to stay up-to-date via email, then you should sign up here.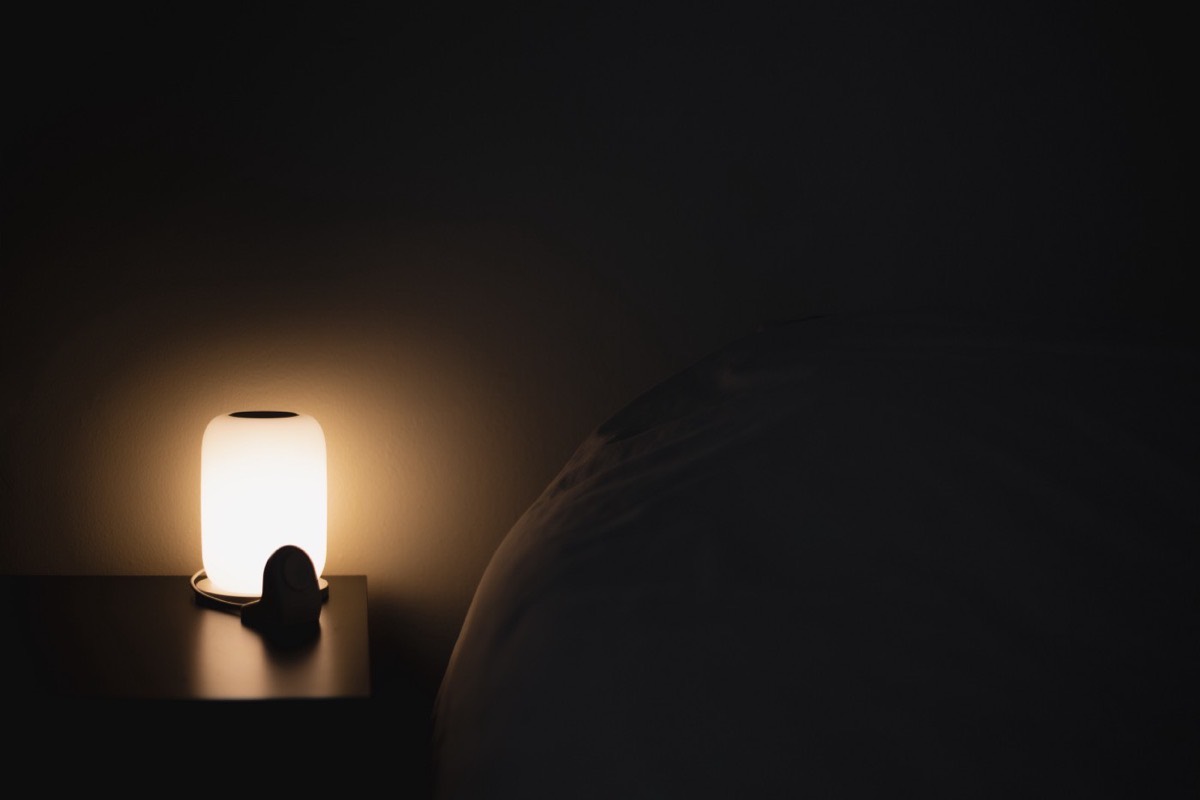 As our established reality retreats into the distance, I've found myself noticing little details of our quiet new world, like the absence of airplanes in the sky. The human noises of the city have given way to the sound of nature, grateful for our retreat.
With much of our noise pollution out of the way, the birds are no longer competing against a constant din. They're just singing, and it's uplifting.
Over the past year, even before the current crisis, my wife and I have been slowly optimizing our bedroom to try and create an oasis of rest. Together with a more intentional bedtime routine, this series of subtle changes has utterly transformed our quality of sleep.
I'd love to share our approach in the hopes of inspiring similar changes in your own sleep setup.
Using a second monitor can make computer-based tasks much easier and be a big boost to your productivity. But, if you find yourself having to work from home, that doesn't mean you have to drop hundreds of dollars on new hardware. Here's a short guide on how to set up your iPad as a second monitor using Sidecar.
Work From Home….
30% Off The WFH Course Bundle
Get our task and time management mini-course (All the Things (Analog)), plus with our Day One in Depth screencast course. This "WFH Bundle" is 30% off right now.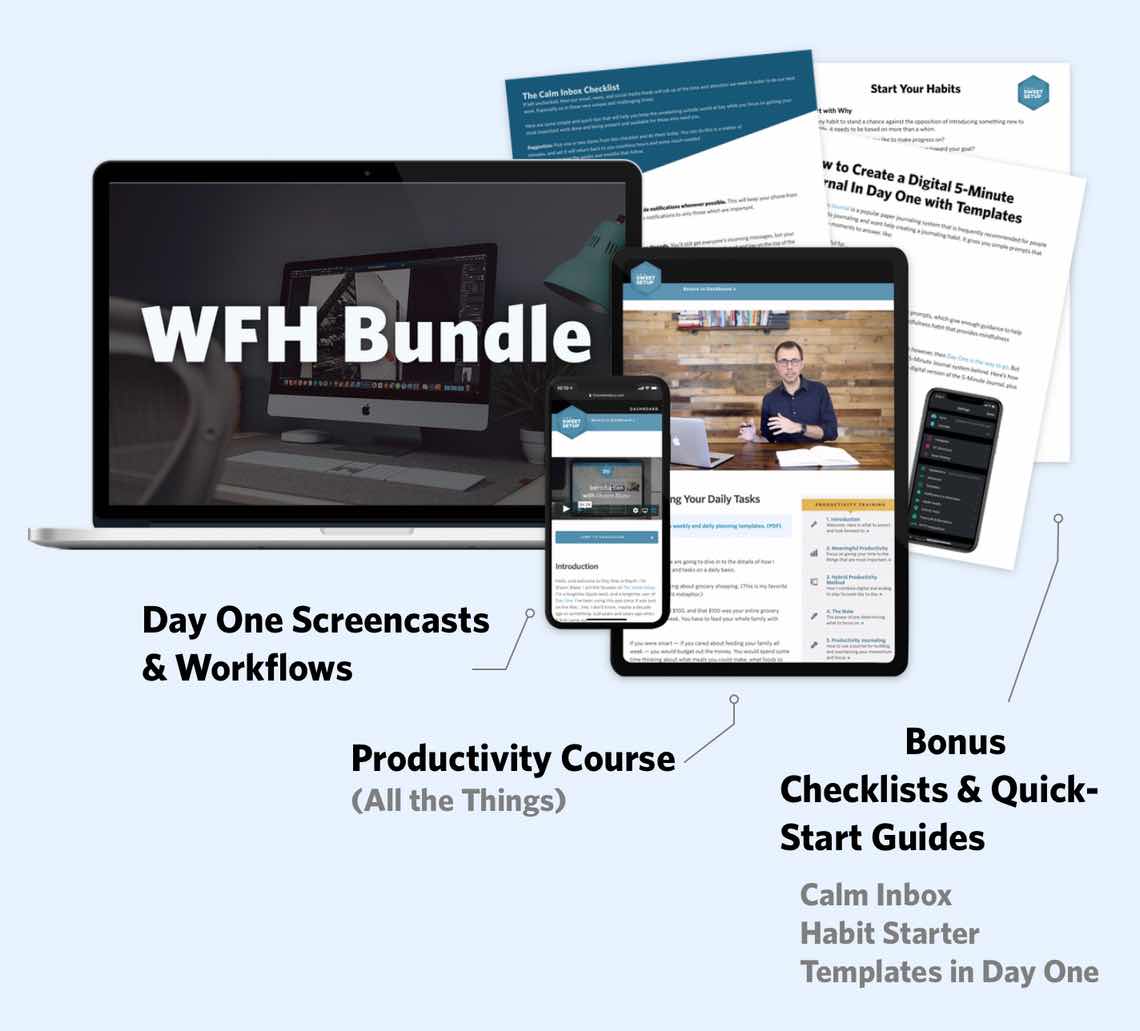 We'll show you…
How to schedule your day for maximum productivity in the least amount of time. This is especially helpful if you and your significant other are juggling responsibilities of kids and home life while also trying to do work.
Weekly planning and reviewing. A great way to get ahead of your upcoming week so you can be prepared and have a priority of what needs to be done.
Custom Productivity Templates: These are a few of the main PDF templates that you can print out or use on your iPad in order to follow along.
How to use Day One, the best journaling app out there: which can help with reducing stress and anxiety, celebrating your wins each day, and keeping a log of what is happening in life right now.
Bundle Bonus: The WFH Bundle also includes three bonuses: The Calm Inbox Checklist, the Habit Tracking Quick-Start Guide, and Using Day One templates for the 5-Minute Journal.
Normal Price: $68
WFH Bundle Price: $47 (You save $21)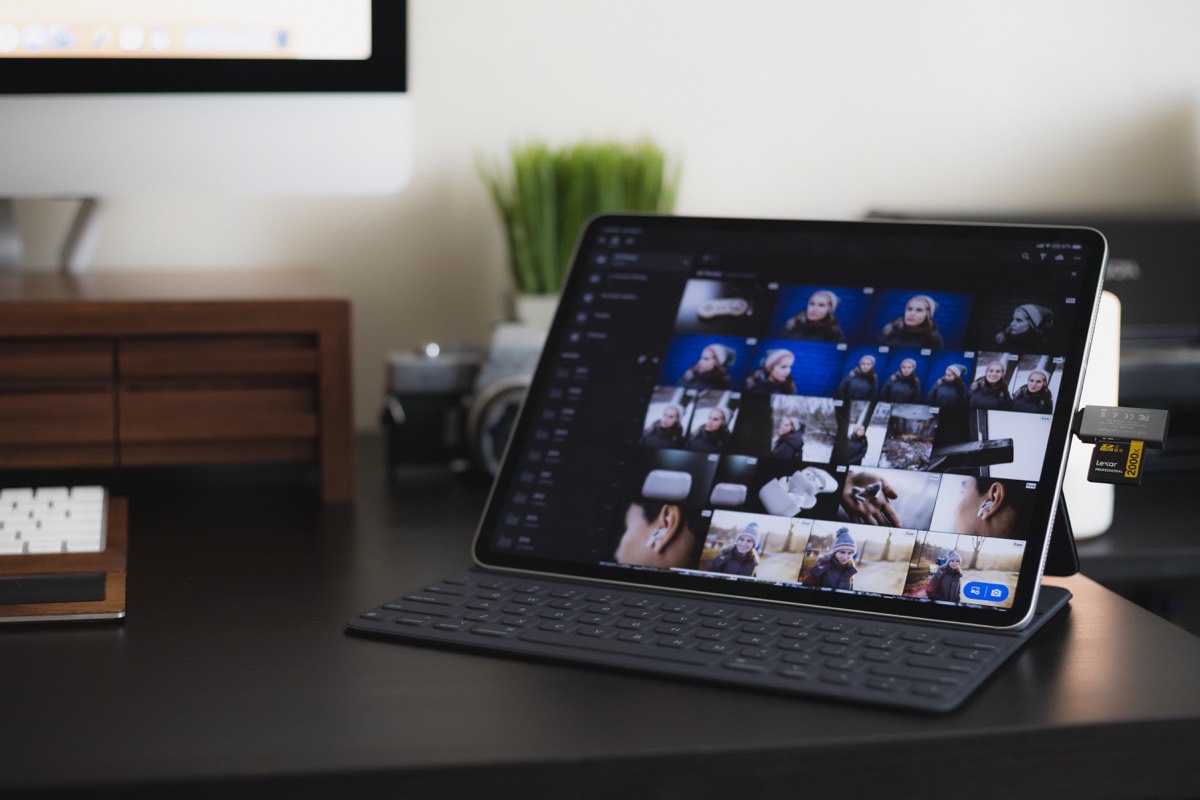 I've waited a long time to be able to write these words: it is now just as easy to import and export your camera photos to Lightroom CC on an iPad as it is on a Mac.
Just past its tenth birthday, the iPad is finally coming into its own as a nimble, modular computing platform. I've been using one as my only portable computer for years now, but it's only in the last little while that all the pieces have come together to make a normal Lightroom-based photography workflow possible.
The barrier, for the longest time, was the ability to import files directly into Lightroom. It used to be the case that you'd first have to import photos from your camera or SD card into the native Photos app, then import them from there into Lightroom's library, before finally deleting the redundant copies in the Photos app.
It was…cumbersome, to say the least.
iPadOS and iOS 13 finally eased the relevant file management restrictions, allowing Lightroom to provide the seamless import process we've always wanted.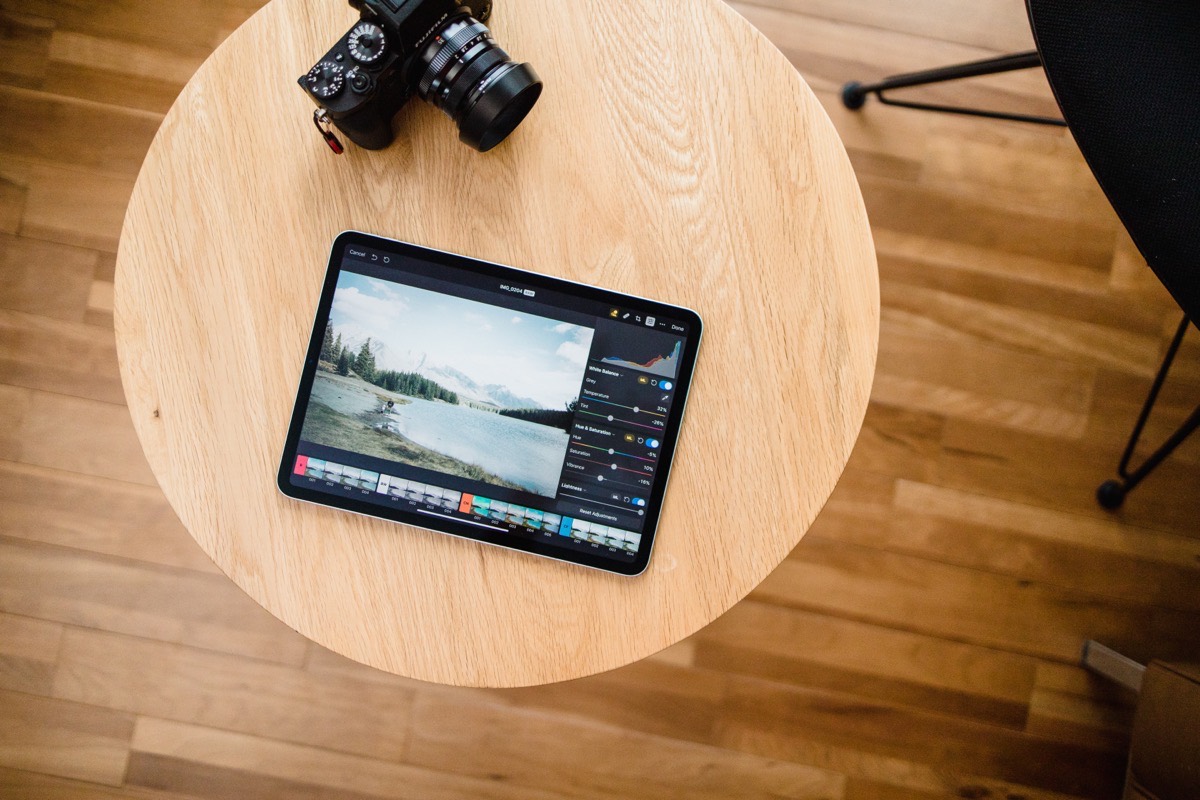 Pixelmator Photos latest update brought the power of Pixelmator Pro's ML Match Colors from the Mac to the iPad, promising the ability to match the color palettes between sets of photos. ML Match Colors is wonderfully implemented, quickly performed, and easy to use. It promises to use all the powers of the iPad.
But does it promise the power of stealing your favorite photographers' color palettes? Will it make your photos look as good as your favorite photographers' photos? Of course not!
As is always the case in photography, there are a multitude of variables at play. ML Match Colors handles one specific variable: color.
As Apple's new Magic Keyboard accessory for the iPad Pro makes its way to customers, CulturedCode is rolling out robust support for mouse and trackpad use in the latest version of their acclaimed task management app, Things 3.
Things 3.12.2 brings full support for the new iOS cursor subsystem, including contextual menus, swipe gestures, and a few additional "special" click options.
The most obvious evidence of this new support is the presence of proper scrolling and hover states, all of which benefit from the same delightful animations that magnetically highlight and enlarge clickable elements.
But the team didn't stop there.
The new Magic Keyboard for iPad Pro has only been available for a few days at this point, but there's already plenty of early reviews that show the early promise of this new iPad accessory. I like Federico's (MacStories) take because it lines up with my own views of the iPad: it's meant to be a modular computing device that offers the best of all possible computing situations. This is a great early glimpse at this new keyboard, and I'm excited to see more reviews and opinions on the Magic Keyboard after a few months of heavy use.