How to integrate your Spotify running playlists with Runkeeper
July 21, 2016
Spotify and Runkeeper are both our favorite apps in their respective categories. Spotify, with its simple interface and large catalog, is an easy choice for best streaming music app. Runkeeper has been a staple running app since the early days of the App Store. Music and running are a great pair as well.
With that in mind, if you use both of the apps, you'll enjoy the integration they offer. When paired together, Spotify can match what's streaming to your run tempo (requires Spotify premium).
To get started, go the Run tab in Runkeeper and tap Select your music. Choose Spotify from the list of libraries. Next, you're taken to the Spotify app, and you will see a selection of running playlists. Once you pick one and select Start run, you'll be sent back to Runkeeper. Tap Start free run, and you will start the run with a special audio cue that says, "Start running to detect temp." Get moving, and Spotify will match its selection to your tempo.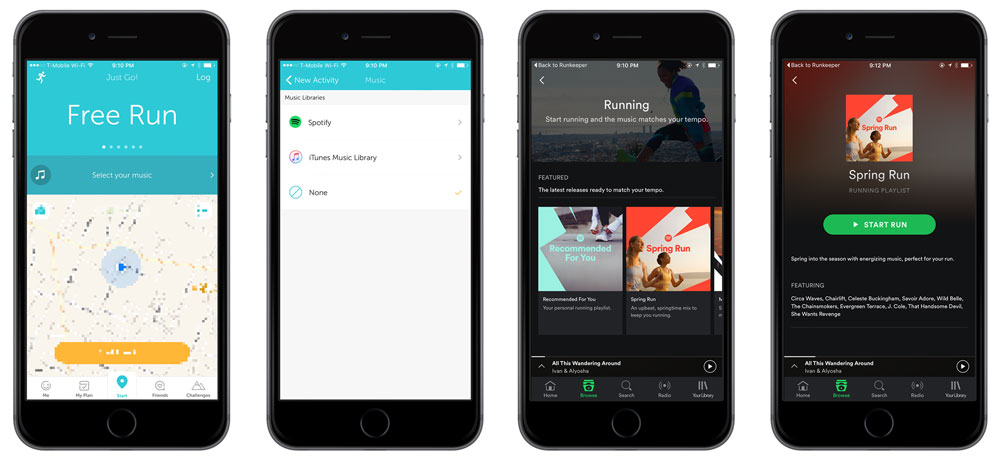 ---
We have more helpful tips right here.