How and Why to Make the Time to Think
February 7, 2020
If you've been following along, we've covered quite a bit when it comes to capturing and developing your ideas. So far I've shared:
But I have to be real with you. I know this system works, but I still struggle with resisting the temptation to take shortcuts. Even though I've seen time and time again that developing my ideas first actually reduces the total time I spend creating, it's easy to make excuses and say, "I just don't have time for that right now."
In my experience, this is the problem most people struggle with when it comes to creativity and productivity: they know what to do, but they have trouble following through and doing it.
The solution is always to make the desired activity easier. When you eliminate the friction, it's easy for the system to work. In fact, it's almost effortless.
And as I thought about the friction in my own idea development system, I recognized that it was usually the result of not having enough time.
As I dug deeper, I realized that wasn't 100% true. Like most people who struggle with time management, I realized it really wasn't a time problem but a priority problem. When I put things off and deadlines were coming, I felt the pressure of needing to deliver something fast.
So, I took a systematic approach to solving this problem and started scheduling regular thinking time.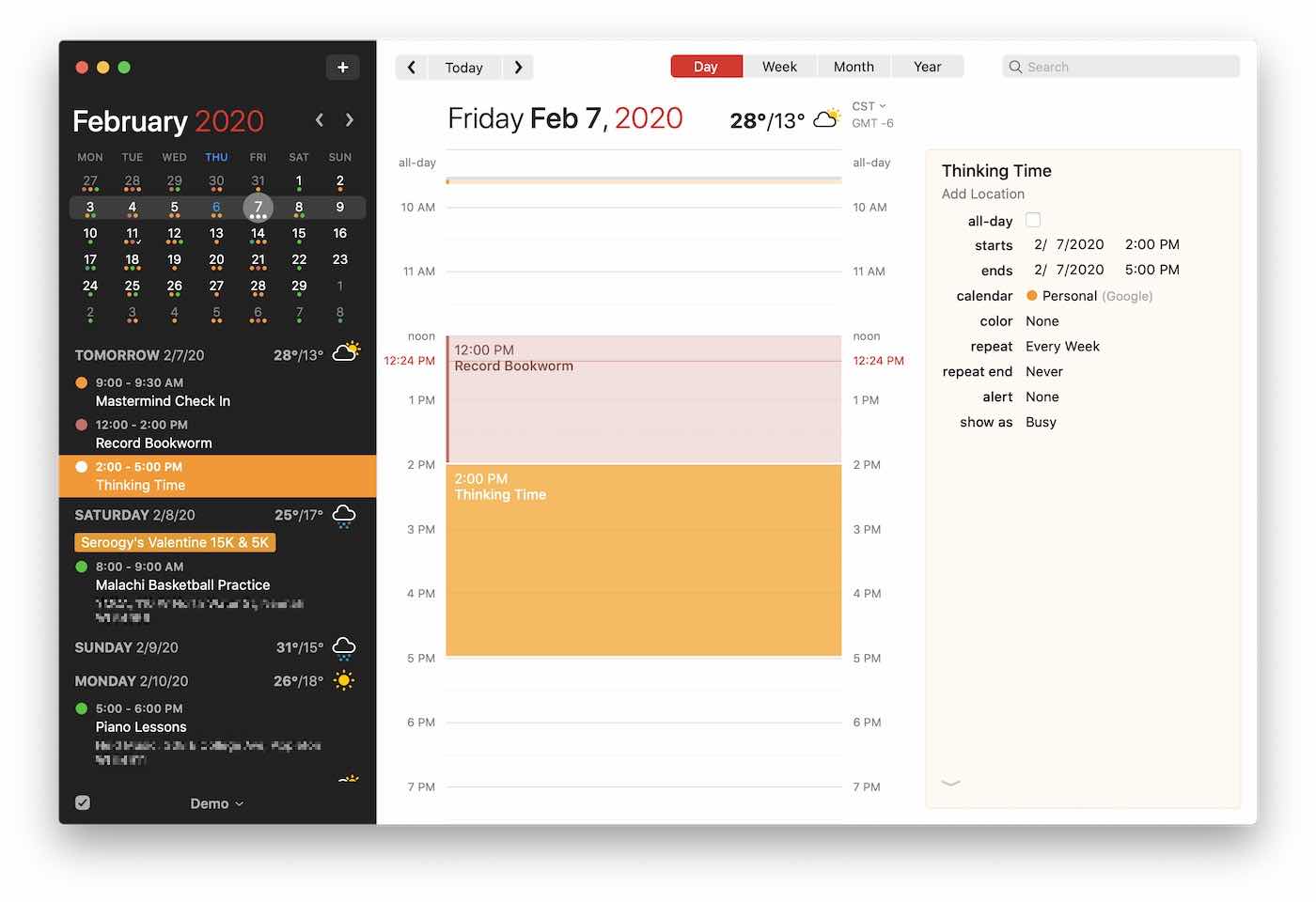 In my opinion, this is essential if you want your idea capturing and developing system to stick. Without it, you'll continue to make excuses about why you don't need to follow through with it.
If (like me) you need a little help making the time to think, here are a couple tips from our upcoming mind mapping course:
Put thinking time on your calendar. Everything you have to do must take place within the context of time, and there's a much greater chance that you'll follow through on your thinking time if you put it on your calendar. Treat it like you would any other appointment, and make sure you show up with your tools ready.
Don't rush the process. If you spend an hour thinking about something and jot down a bunch of ideas but don't come to a clear decision or final direction in the time you have allotted for thinking, don't worry about it! Give yourself some space and come back to it again.
Make it consistent. The real value of thinking time comes from making it a habit. Sometimes it can take a little while for your brain to adjust, especially if you're used to operating in what Getting Things Done author David Allen calls "Emergency Scan Modality," where you're constantly jumping back and forth from fire to fire.
Here's a video from the course on how to find the time to think that goes more in-depth and also covers the reasoning behind creating time to think:
In the video, you'll see that thinking time isn't just for ideation and creativity. It's also a very effective way to solve problems and identify the real obstacles that are holding you back from greater personal and professional success.
Enjoy!
---
Our mind mapping course is just about ready!
(Here's a look at the full mind map we built when developing the course.)
Sign up below to be the first to know when the new course becomes available.