GoodNotes is Now Free to Try
April 21, 2022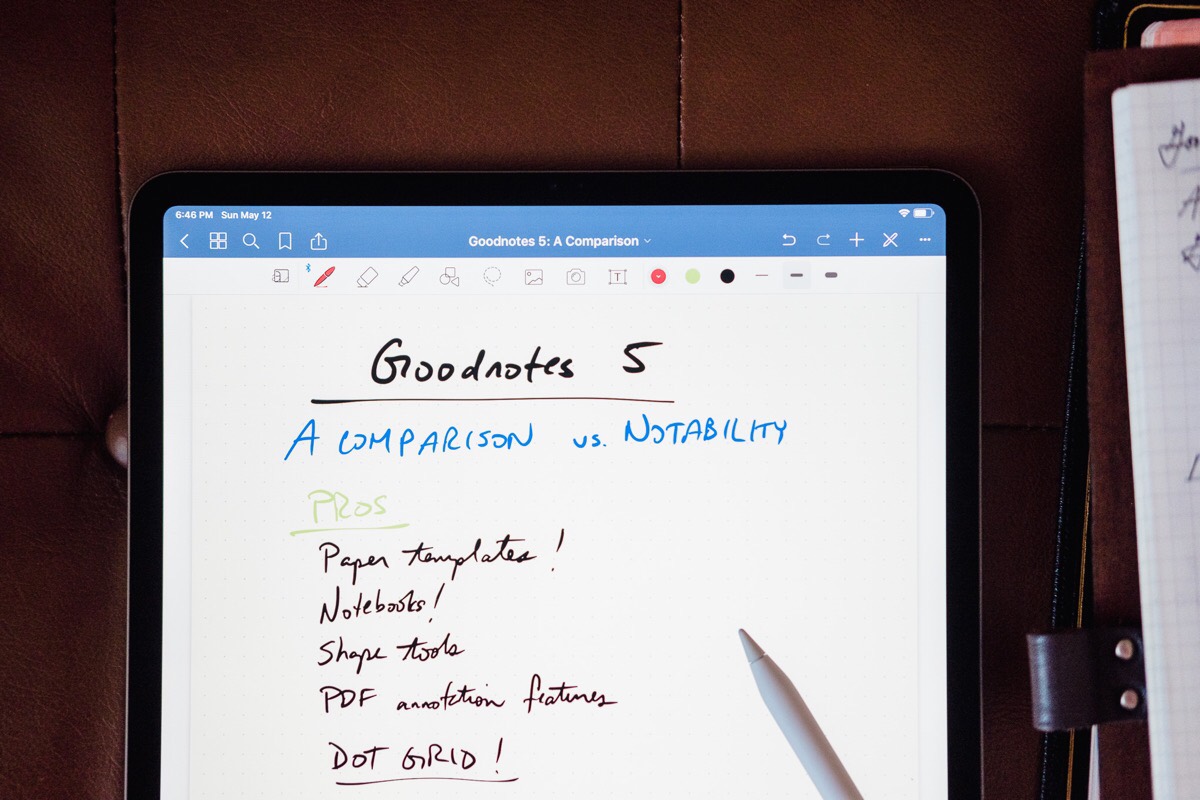 There are a plethora of great note-taking apps for the iPad. If you need to type your notes, Bear is a great choice. If you need to connect your notes, Obsidian is the best you can get. If you want to store all sorts of media types, the built-in Notes app or an app like Notion is great for cataloguing items.
And if you want to take handwritten notes on the iPad, GoodNotes is the best there is. We like GoodNotes so much, we built our annual Digital Planner to work perfectly inside GoodNotes on your iPad.
GoodNotes recently updated its pricing structure to allow new users to get a better grasp of the app before fully committing to the $8 purchase price. Now, you can create your first 3 notebooks inside GoodNotes for free. This free version can go a long way, especially if you're not a prolific note-taker but need something in a pinch.
If you're a heavier note-taker though, the full GoodNotes app can now be unlocked for $8. A full unlock includes unlimited notebooks, handwriting recognition, prioritized email support, the ability to import documents via email, among other features.
At $8, a full unlock of GoodNotes seems like a no-brainer. But if this freemium pricing structure gets GoodNotes into more hands and onto more iPads, we think it's a great idea.
Check out our above reviews to get a feel for GoodNotes on the iPad and to see if it may work for your needs.
Wait. There's a Bonus….
Custom Productivity Templates for Your iPad
If you want to use custom productivity templates on your iPad, we've put together a free, walkthrough guide along with two of our in-house templates that can help you get started.
We'll show you…
How to create and save custom page templates.
How to use those page templates to transform GoodNotes into your own productivity notebook (or any other type of notebook replacement).
Plus, we also have included two of our custom productivity templates for you to get started with.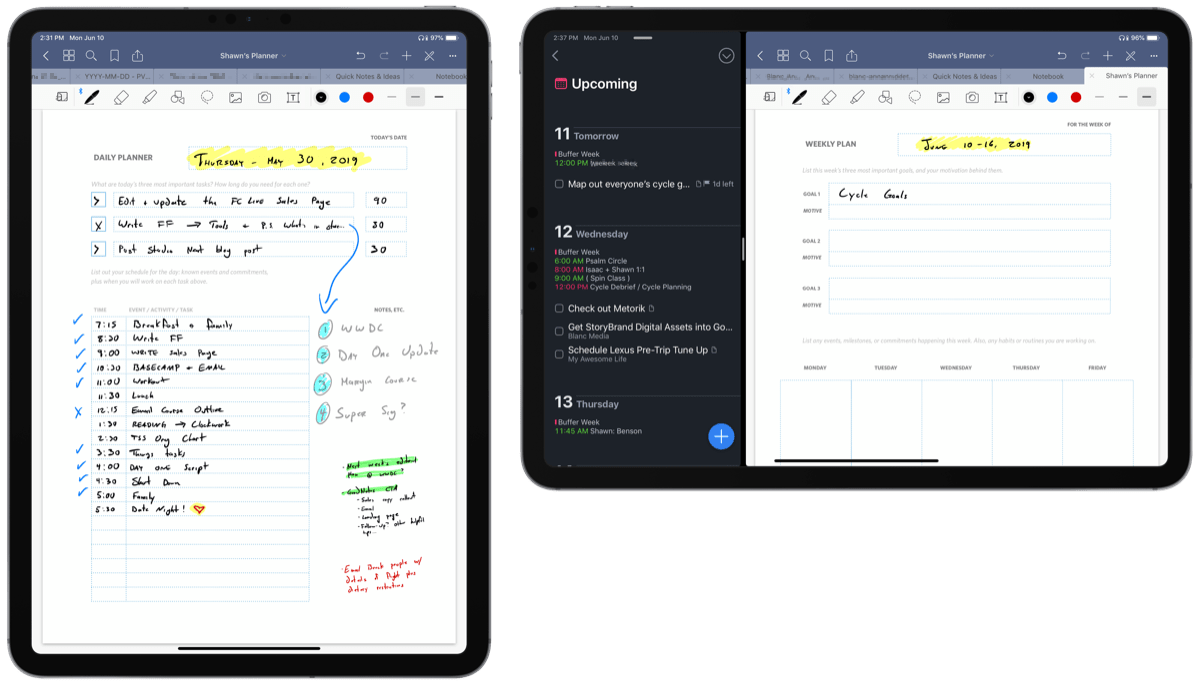 This guide is available for FREE to our email subscriber community. And you can get it right now.
By joining the Sweet Setup community you'll also get access to our other guides, early previews to big new reviews and workflow articles we are working on, weekly roundups of our best content, and more.